I've had a major glow-up over the years. Partly because I learned how to simultaneously tame and show off my thick curls, but mostly because I've honed my style. And as we shift into the colder months, you can bet I'm taking this skill into curating my autumnal closet—and all the fall basics I'll have on rotation from now until spring.
I'll share some more insight on my sartorial shifts as of late. Obsessing over my style board on Pinterest has been a huge source of inspiration. But trust me: it's serious work (wink). I have a monthly practice where I audit and delete images that no longer inspire me, important new looks from my Instagram saved folder (pro tip), and even have a widget that refreshes every hour with another favorite look. I take my style seriously.
Doing this consistently over the last couple of years has not only helped me figure out and evolve my personal style but it's allowed me to create a very efficient shopping list. It's simple—all you have to do is gather your favorite inspiration images, put on a fun playlist, and recreate as many looks as you can using only your current fall wardrobe. And believe me, that's where my fall basics come in handy.
Featured image by Michelle Nash.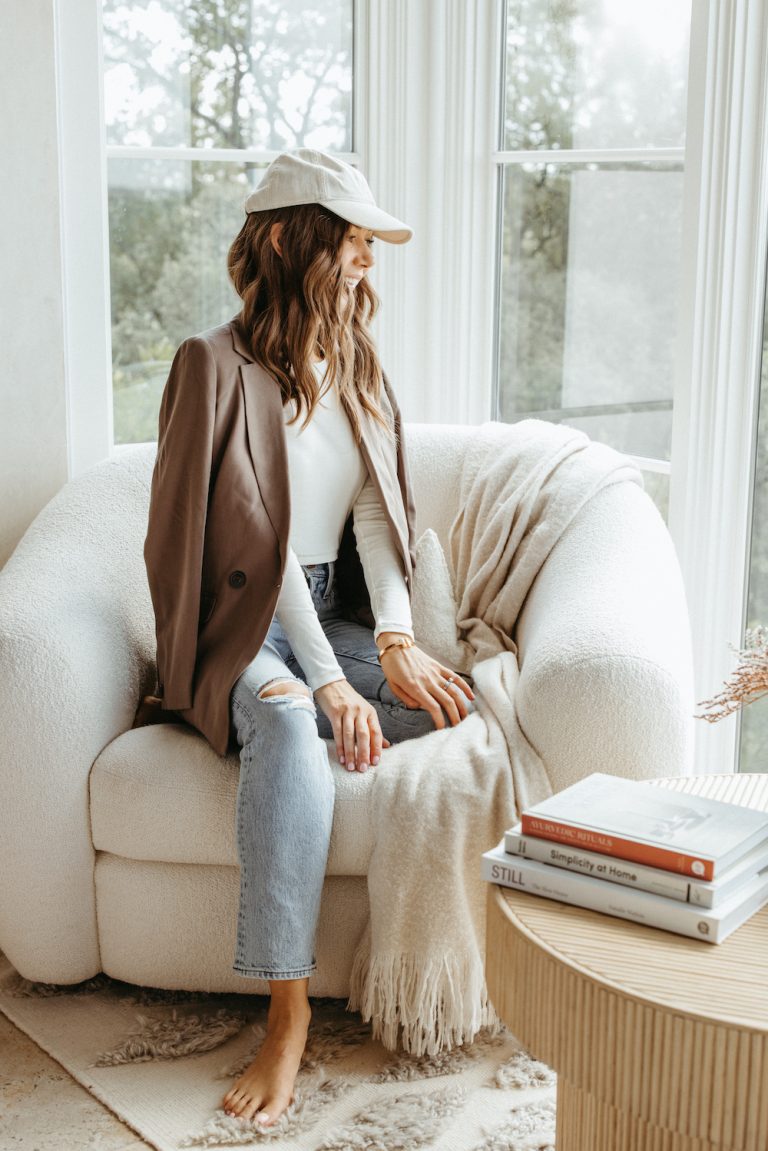 Go through this process once, and you'll quickly realize that you need to track down the perfect sweater, jacket, or pair of boots that would make take your wardrobe to the next level. With this method, I've transformed my closet from an uninspired collage of trends to a collection full of fall basics and neutral colors that I can endlessly mix and match.
But know this: The perfect closet doesn't have to be a rigid "capsule wardrobe." However, it does have to withstand trends and reflect who you are. With that in mind, keep scrolling for the fall basics and essentials that our editors swear by, this season and the next!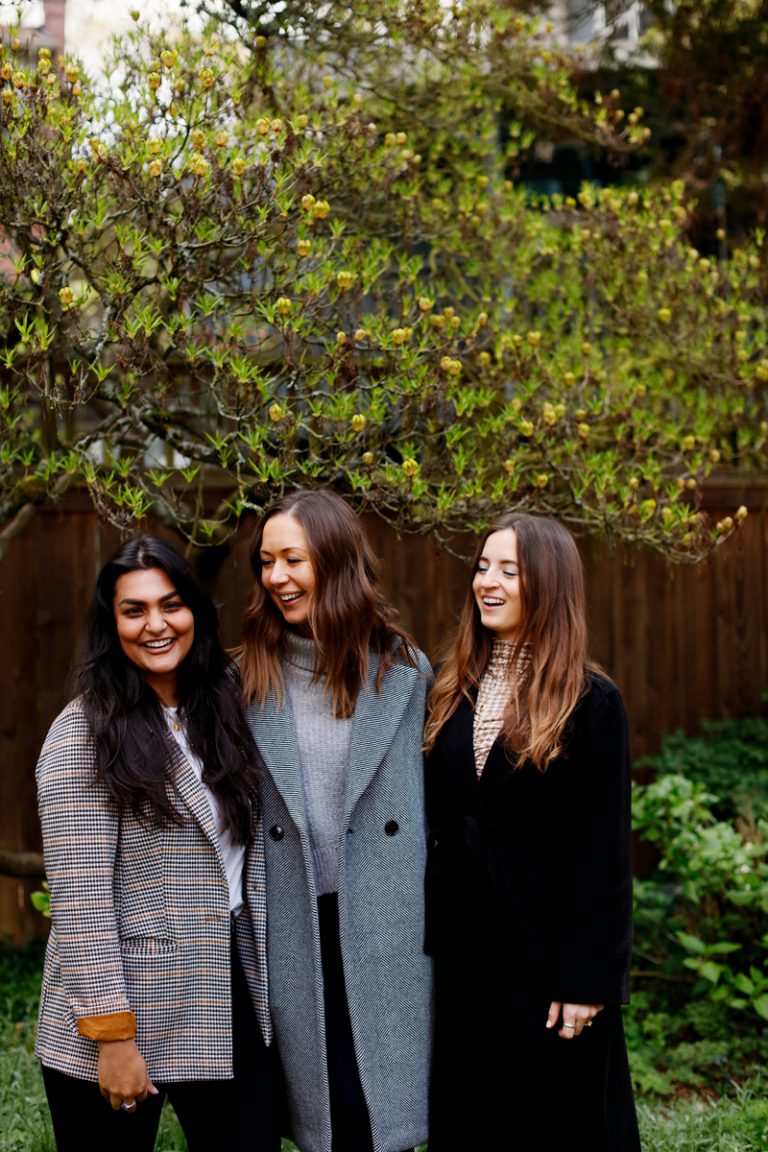 23 Fall Basics Our Editors Are Buying This Season
Light Layers
Mango Cotton Classic Trench Coat
This coat makes all my effortless French girl dreams come true. In this neutral color, it will layer just as easily over a t-shirt and jeans as on any other fall outfit. Obsessed. — Nihel, Social Media Manager
Djerf Avenue Forever Blazer Oat
Did you get the memo? Cardigans are out and blazers are IN. I've seen so many classic blazers ranging from the perfect plaid to classic neutrals. This one from Djerf Avenue is the perfect mix. — Nihel, Social Media Manager
Dressed Up Denim
See by Chloe True Navy Mini Denim Dress
Nothing says fall quite like a good head-to-toe denim look. I am particularly partial to this See by Chloe number because it can go day to night in a snap. Swap your sneaks for a platform and off you go. Once the temps drop, layer the look with some opaque tights (or go bold with a patterned pair) and a clunky boot. Done. — Anne, Contributing Editor
Express CRESCENT Brielle Denim Jumpsuit
Not only do jumpsuits automatically make you look put together, but they take all the effort out of planning an outfit. Perfect for work, lunch, or a wine night by the fire, this short-sleeved denim jumpsuit has been my go-to. My favorite fall trend this year is pairing any sort of jumpsuit with some heeled boots like these for a casual, yet chic seasonal look. — Bridget, Contributing Editor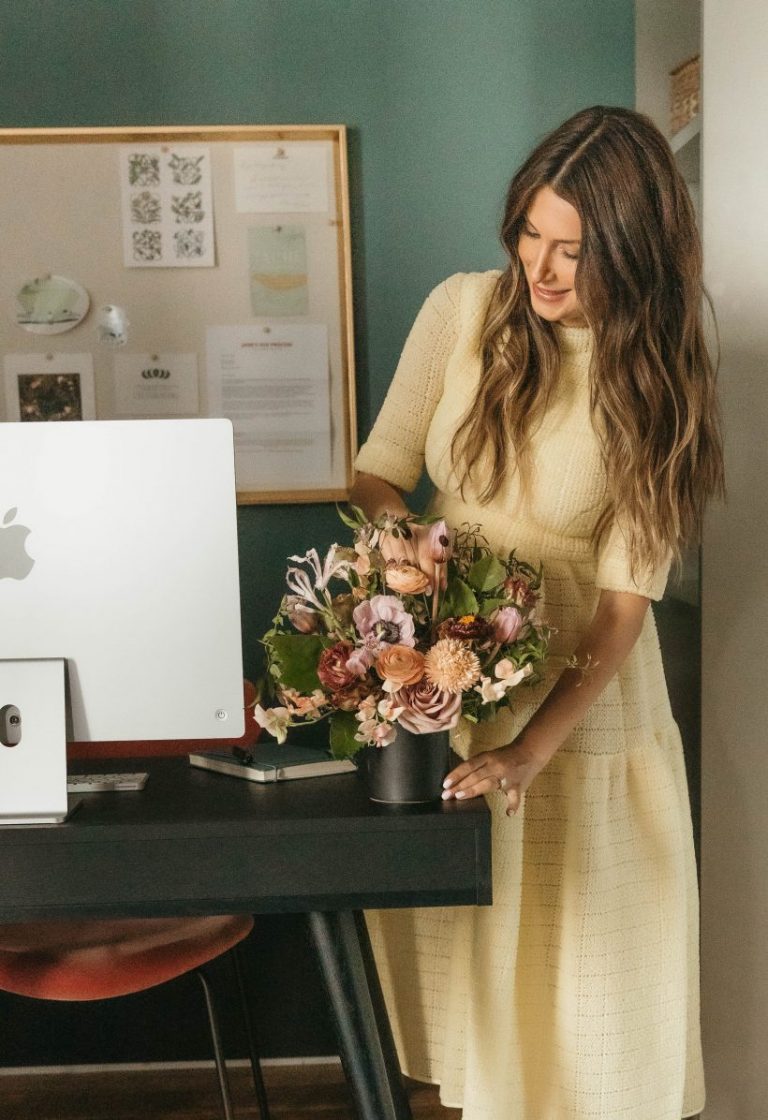 Summer-to-Fall Dresses
Madewell Lucie Embroidered Cotton Midi Dress
I just got this as a part of Madewell's amazing Labor Day Sale and I'm obsessed. My love of nap dresses knows no bounds and you can bet I'm taking the trend into the chilly Chicago fall/winter. This has been perfect with sandals as the temps have stayed high, but as soon as things drop below 50, I'll start layering up and pair this with my favorite tights, a cozy sweater, lug sole boots, and a scarf to top things off. — Isabelle, Managing Editor
Living in LA, we don't get the traditional fall season that Texas does, which means I won't be bundling up in jeans and a scarf anytime soon. I've found myself reaching for this sweater dress day after day because it's cool enough to wear in the California version of fall, while still making me feel like I'm dressing for the season. I love to pair sweater dresses with sneakers during the day, then swap for a pair of chunky boots for a night out. — Bridget, Contributing Editor
Nicole Kwon NKC Olivia Tent Dress in Black
Last summer, beloved Dallas shop owner Nicole Kwon launched her own ready-to-wear line of chic closet staples. Every NKC piece I've invested in has remained in heavy rotation so far, but none more so than the Olivia Tent Dress. It's a one-size-fits-all wonder with discreet pockets so massive they essentially double as a medium-size purse. It's my effortless answer to nearly every what-do-I-wear scenario in the coming months (and well beyond). — Caitlin, Contributing Editor
Jenni Kayne Everyday Kate Sweater Dress
The solution to your elusive search for the perfect sweater dress. While this is on the expensive side, the investment is worth it. The dress' timeless structure and quality design ensure you'll be wearing it for years to come. The belt gives you endless styling options, and this can be just as easily worn to the office as for a date night out. — Isabelle, Managing Editor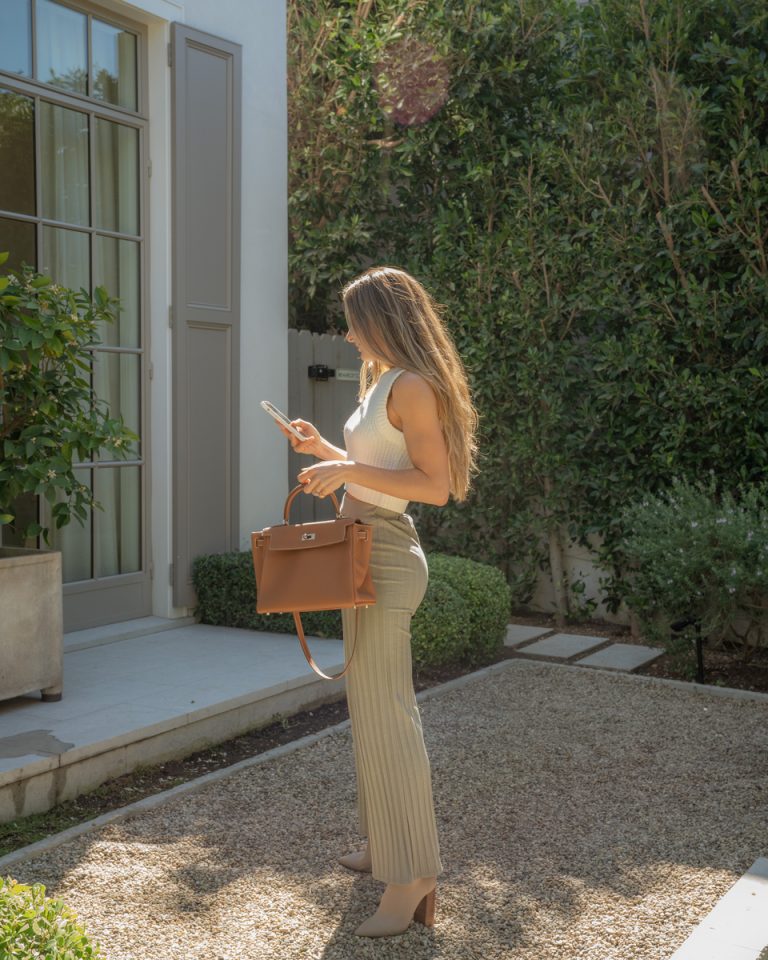 Cozy Pants (That Actually Make Us Excited To Ditch Our Sweats)
I was ready for fall yesterday despite Austin still running in the 90s. I envision wearing these pants with a full grey monochromatic look head to bottom. I love a good high-waisted pair of trousers to go straight from work to dinner. These can look chic, classy, and sexy with the right top. — Kelly, Contributing Editor
Faherty Stretch Cord Patch Pocket Pant
Admittedly, these retro pants are slightly outside of my comfort zone. But rest assured, they are so versatile and equally chic. They pair beautifully with boots, heeled mules, and white sneakers. These pants are also the perfect accouterment to your fave long-sleeve (or perfect t-shirt) and cozy vest. — Edie, Wellness Contributor
Zara Wide Leg Pants With Darts
Trousers have become one of my favorite wardrobe pieces. They always look chic and are easy to dress up for a night out or a casual look with sneakers and a tee. I have this pair in two colors and they always get compliments. — Nihel, Social Media Manager
Citizens of Humanity Gema Pant
While I have yet to decide if I can truly pull off the trendy cargo pant look, I just splurged on these denim cargo-esque pants and they have immediately become a fall staple. I've worn these with a t-shirt to run errands, a black body suit to go out, and a button-down for work. — Bridget, Contributing Editor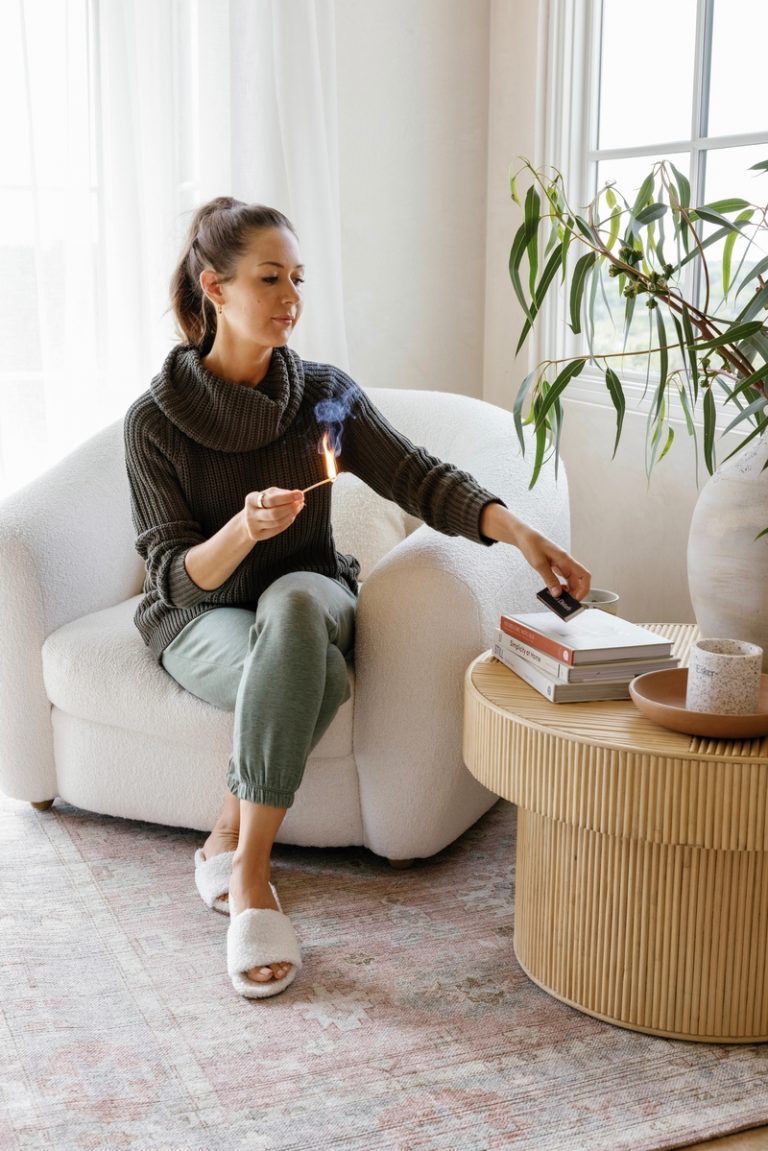 All Things Comfy, Cozy, and Chic
Madewell Crewneck Thong Bodysuit
This perfect crewneck bodysuit gives me 90s supermodel vibes in the best possible way. It's soft, stretchy, and creates the sleekest silhouette under blazers or on its own with vintage jeans. — Camille, Editor-In-Chief
Uniqlo U Crew Neck Short Sleeved T-Shirt
A wardrobe essential. Don't take my word for it, buy it now and thank me later. This $13 tee has the perfect high neck and thick material that isn't transparent. (Which, let's admit, is the worst quality in a white t-shirt.) Size up for a looser fit. — Nihel, Social Media Manager
Far too often, the sweatpants in our drawer are stretched out and ill-fitting—what we reach for when we really don't care about looking pulled-together. But I believe that every fall wardrobe in 2022 should have a perfectly cut pair of sweatpants that can go from workout class to lunch date paired with a trench and cool sneakers. These are super soft and will make you feel sporty on even your laziest day. — Camille, Editor-In-Chief
Djerf Avenue Must Have Mini Skirt Black
This is the perfect mini skirt that pairs just as well with a chunky oversized sweater as with a basic tee. While this classic black mini is trending, I also think this is one of those essential wardrobe staples that you can wear through most seasons, while still looking timeless.
When the temperatures begin to dip, I start to crave chunky woven knits. More specifically, those comforting wear-with-everything sweaters that feel like a hug from your favorite aunt. I usually splurge on a new one each year—and this fall I'm going for the Mini Marin by La Ligne. It's pricey, but the cost-per-wear makes it worth it. Plus, the collection's insanely-thick seven-ply cashmere lasts and lasts. I love the Hot Bubble Gum Pink hue, which brings some summery fun well into the long winter months. — Stacey, Design Editor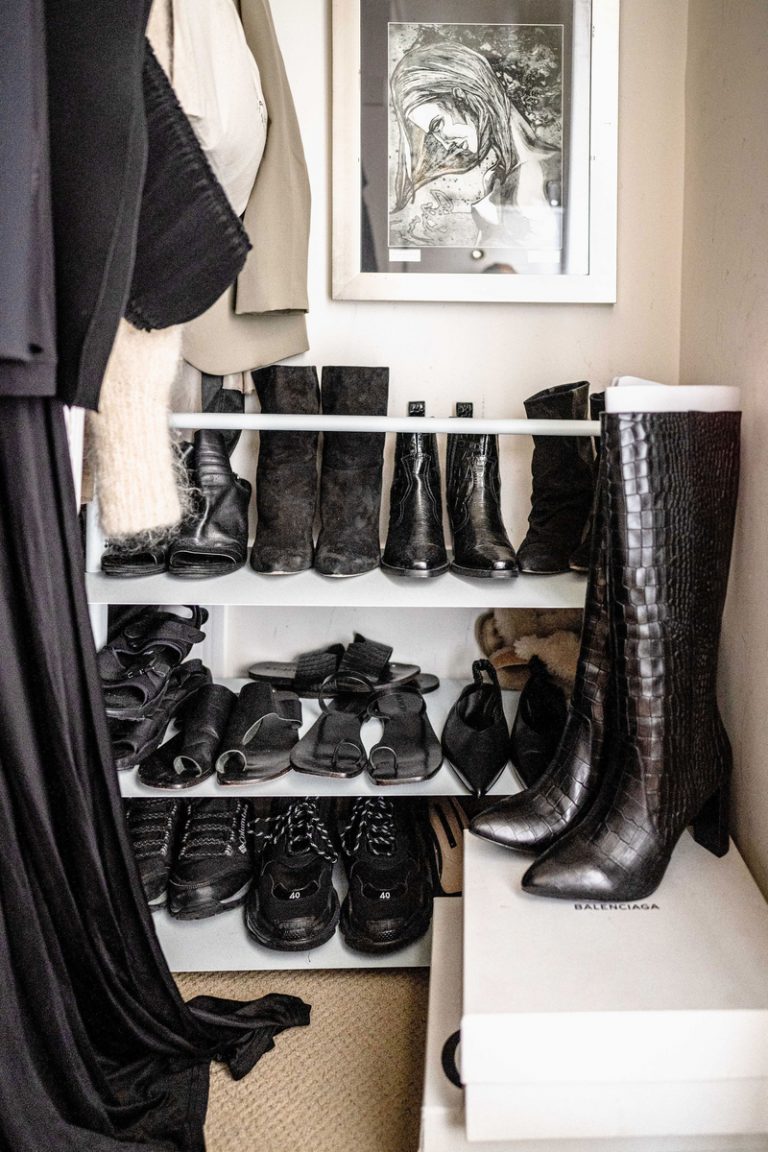 The Perfect Fall Shoes
Nisolo Everyday Chelsea Commuter Boot
I bought these boots earlier this year in preparation for the fall season. With the weather turning here in Chicago I've finally been able to break them out. These are my favorite pair of boots, not because they are timeless in style, but because they're actually comfortable for me to walk in! I love that they button up almost any look and pair as perfectly with cuffed jeans as they do with cozy socks over leggings. My favorite fall shoe for sure! — Suruchi, Food Editor
Everyone's wearing cowboy boots this season and I am fully here for it. While it may seem like a niche trend, I've discovered that cowboy boots pair with just about all my other fall basics. From my long, flowy dresses to denim skirts to cozy cords, this pair is the perfect statement piece that melds function with style. — Isabelle, Managing Editor
Stuart Weitzman Palmer Sleek Loafer
I'll admit that I haven't pulled the trigger on these yet. They've got a hefty price tag. BUT they're in my shopping cart for the time being. When the time is right, I know that this classic, yet on-trend shoe will last me so long, I might even pass them down to my children. — Nihel, Social Media Manager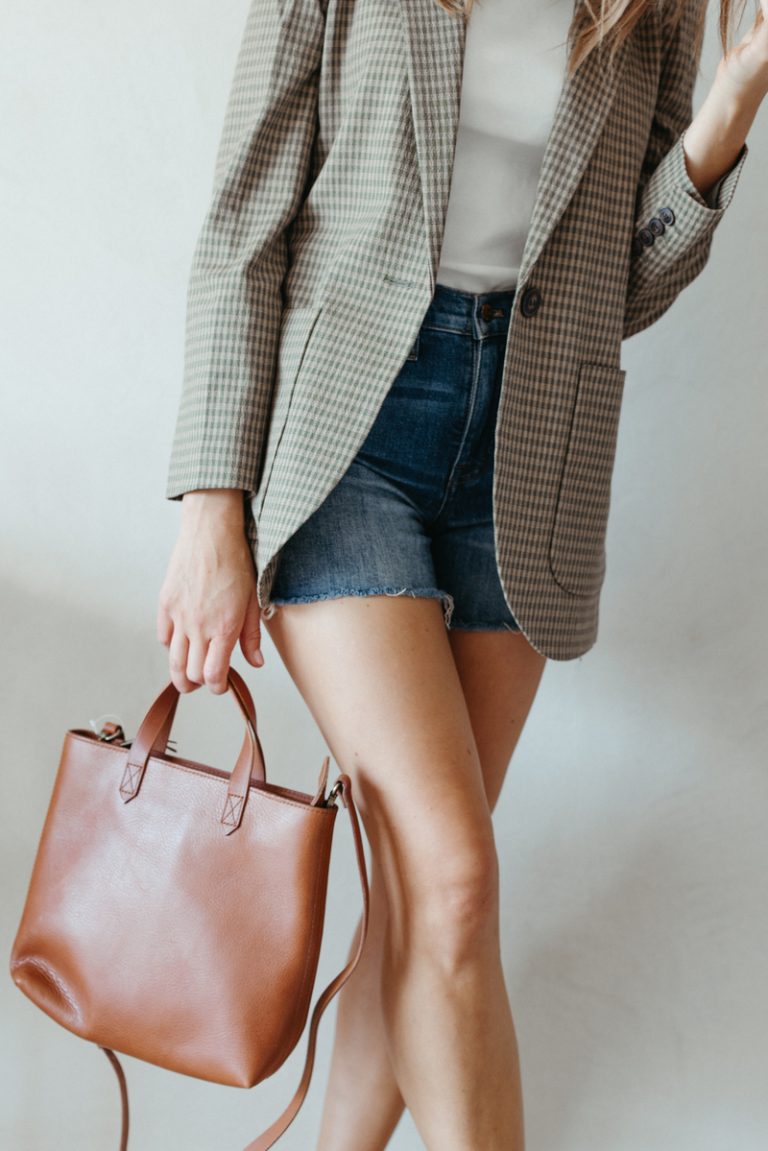 Essential Accessories
White + Warren Cashmere Travel Wrap
My MIL has given me a few of these as gifts. I love that you can dress them up or down and they are my go-to for travel. Wear them as a scarf for a bit of drama or a shawl to keep you warm. There's nothing like cozy cashmere on your skin in the cooler weather to keep you warm. — Brandy, Motherhood Editor
A New Day™ Gold Multi Tube Hoop Earrings
The only accessory I need is a pair of gold hoops. I have them in all shapes and sizes but this $8 pair is the one that garners the most compliments. They honestly look good with anything and can even elevate a simple sweatsuit (which is the best fall outfit, let's be honest). — Brittany, Content Marketing Director
While this isn't technically a wardrobe piece, it's a style hack that I will bring with me into fall. I started slicking my hair back in a bun after being at the beach and feeling too lazy to wash my hair, but now I can't stop. Something about a slicked-back bun with some fun earrings (these are my go-to pair from ALV) seems to elevate every outfit—even a turtleneck and jeans. Plus, this wax stick is foolproof, considering I'm a bit challenged in the hairstyling department. — Bridget, Contributing Editor