Tell me if you've seen it too: In our hyper-connected, digital world, fashion no longer seems to be a matter of personal style. Instead, Y2K trends are in one week, followed by 70s vibes (à la Daisy Jones) a few days later. And don't get me started on the battle between low-rise and skinny jeans. I'll take whatever's comfortable, thank you very much. The point is, as we cycle through core trends, our outfits of the day appear to repeat a templatized structure. But, if you want to break free from the masses, you've come to the right place. Today, we're chatting how to make maximalist fashion your own.
Featured image from our interview with Mariana Velásquez by Belathée Photography.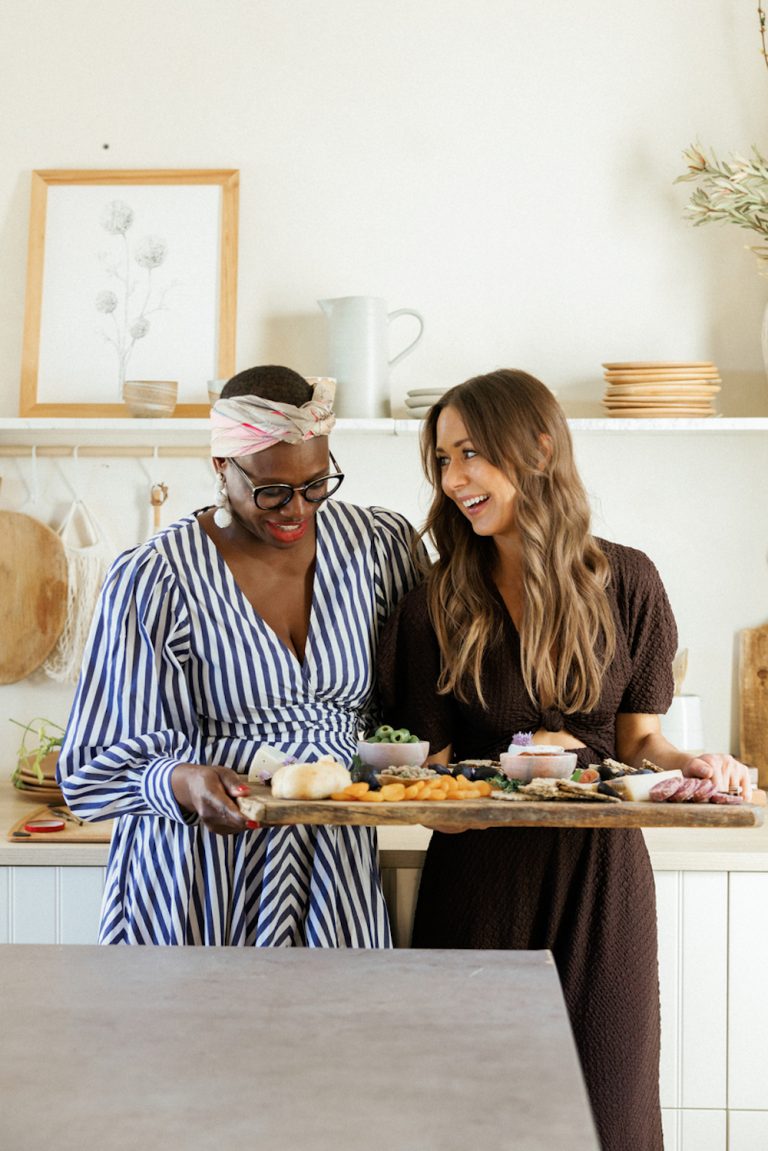 Maximalist Fashion: Tips for Curating a Wardrobe That's Uniquely You
But first, let's clarify. "Maximalist" fashion can conjure up ideas of going big or going home. And while we love exploring bright colors and fun prints, especially in the summer, the core ethos aligns with the simple guideline of following your sartorial bliss. So how do you make that happen? I chatted with two of my favorite fashion creators, Courtney Pentimalli and Alejandra Hernandez, to learn how we can all sift through the noise and embrace the style that feels best for us.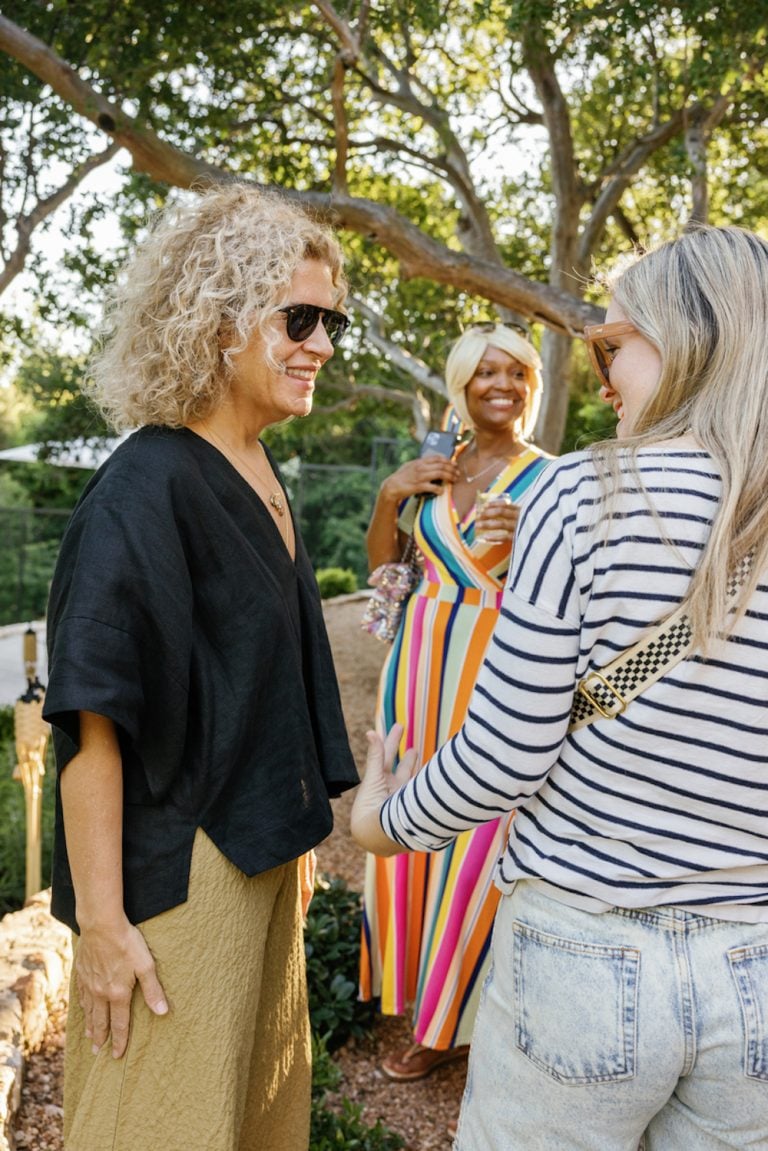 On Defining and Developing a Personal Style
The idea of creating a personal style can feel deeply elusive and impossible to pin down. It's one of those things that when you see it, you know it. Someone dawns a bold print that wears like an extension of their personality. Or perhaps a coworker rocks an all-black ensemble every day with confidence. And while we love seeing others owning what feels best for them, doing it ourselves can come with a few roadblocks.
Below, Courtney and Ale share their tips on finding and continuously evolving a personal style that's entirely your own.
Shop with intention.
Like many people, the idleness of the pandemic inspired Courtney to get creative with her closet. "I got really into Etsy—retail therapy was my coping mechanism. People would say how good I was at finding these unique pieces, and I think it came down to being really intentional about what I was looking for."
Building on this, she adds that shopping with intention honors the intimacy inherent in building a wardrobe that feels like a reflection of yourself. "Knowing your body, what feels good, and what you feel comfortable in is such a deeply personal experience," Courtney notes.
"I've always felt that putting together an outfit is like putting together a puzzle." — Courtney Pentimalli
So how do you make this happen? It can start with a simple journaling session, reflecting on the styles, prints, colors, and shapes you're drawn to. From there, jot down what may be getting in the way of wearing these pieces. Is it related to body image? Or perhaps someone made an unkind comment when you wore something out of the norm? Oftentimes, our clothing can touch upon aspects of ourselves that go beyond getting dressed. It can be helpful to discuss these questions with either a therapist or a trusted friend to help you gain clarity.
From there, create a vision board that outlines your intention and visualize the wardrobe you want to build. Gather images on Pinterest or from magazines and create a digital or physical collage that expresses the look and feel you want to exude. You can even add words, phrases, or mantras that capture the energy you want to bring to your looks.
Prioritize comfort.
Ale admits that, though she's built a dedicated community around owning your unique style on Instagram, she struggles with identifying her aesthetic from time to time. But despite this ebb and flow, she knows that feeling at ease is what's most important. "I've learned that, at the end of the day, I am going to feel most comfortable and happy when I wear what aligns with my true self."
However, like most things in life, it's all about striking a balance. She notes that it can be fun to take risks with your style. "You'll never know if you love something if you don't try it," says Ale.
Courtney speaks to the physical element of comfort, encouraging women to embrace the changes our bodies go through over time. "Change is inevitable—own it. Confidence is something that many women struggle with," says Courtney. But she encourages growing through these changes, letting go of the trends, and embracing what works for you. "Mentally and physically, everything just falls into place once you start wearing what feels best in your body."
Step outside of what's marketed to you.
As a style consultant, Courtney sees countless clients holding onto clothes that connect them to a specific experience or that they feel deeply nostalgic about. "Clothes should be a vehicle that help us move throughout the world with confidence," she says. "Not the other way around." Again, we may feel that we have to be a certain size or body shape to wear something. But Courtney wants us to let go of that belief immediately.
"So often, we're not comfortable in the clothes we're wearing because we're only selecting what's been marketed to us. We need to step outside of that box and have fun experimenting with the pieces that resonate."
Remember: personal style is different for everyone.
Developing your own style is a process—be patient and curious as you discover what resonates with you. While Courtney still loves to look at what's trending, she's careful to approach it through a different lens. "I ask myself: Can I buy this vintage? Can I buy this secondhand?"
She encourages exploring the trends you find yourself drawn to. However, it's important to not invest too heavily—financially and emotionally. With our culture of overconsumption and the constant cycling of "-core" trends, it's easy to burn out. "And," Courtney adds, "you don't want to give up that precious closet real estate to a piece that isn't really you."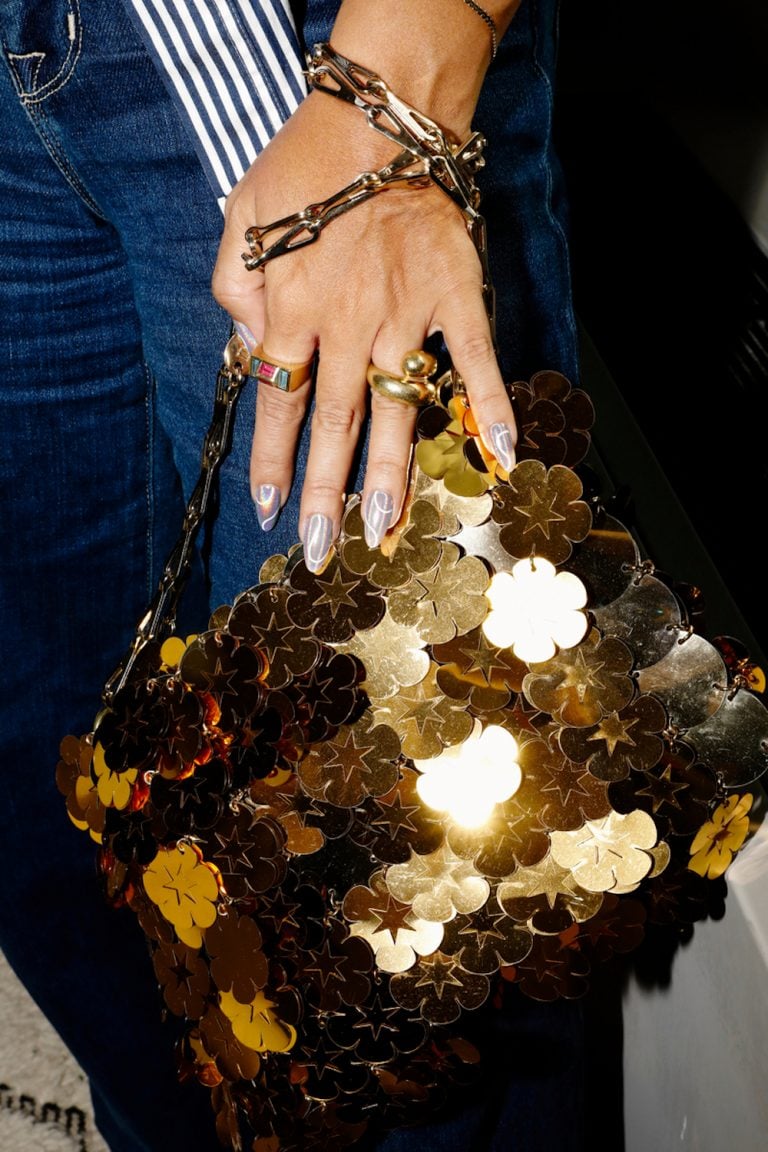 When it comes to style on social media, how do you tune out the noise and find inspiration versus copying a trend entirely?
"We have to be careful to consume only what makes us grow, what inspires us, and what makes us better," says Ale. It's such an important reminder that goes beyond style. Remember: social media is a tool. As users, we're empowered to direct the algorithm in a way that serves us inspiring, uplifting, and ultimately positive content. And as Ale notes, we can learn by what others are doing on social media and add our own twist. "But remember," she cautions, "not every trend is for you to adopt."
"We have to be careful to consume only what makes us grow, what inspires us, and what makes us better." — Alejandra Hernandez
Courtney views social media similarly, seeing it both as "an amazing place to be inspired and exposed to new things" as well as a reflection of our collective push to overconsume. She admits that she's had to unlearn some of the patterns she's experienced by diving deeper into the fashion community online. "It took realizing that those things—that next purchase or piece—weren't giving me the value I thought they would."
Again, that's where intention comes in. "Our money is our power, and where we spend it says a lot about what we support," Courtney observes. So instead of immediately buying whatever is cheapest and on-trend, she encourages looking to small business owners or stylists who you can build a relationship with and feel good about supporting with your purchase.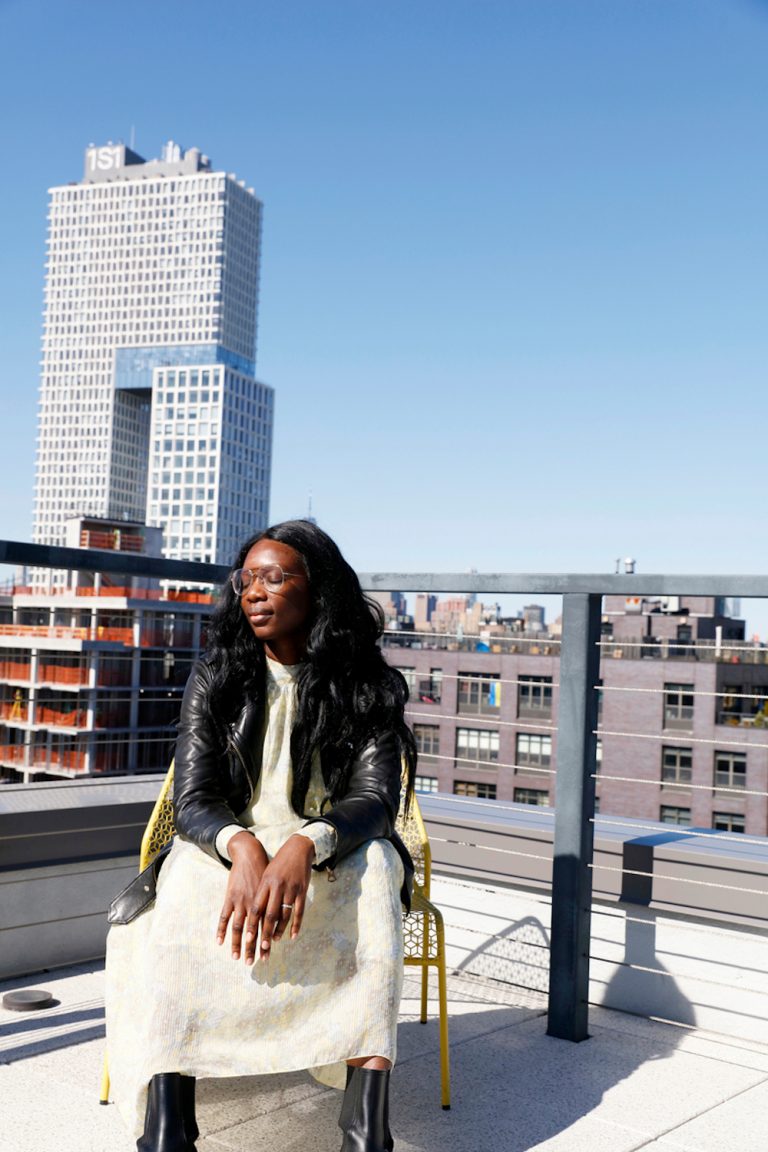 If someone wants to have more fun with their style, but is afraid to branch out, how could they build the confidence to try something new?
Courtney's response underscores the truth that finding your personal style is a process—and one that will be filled with plenty of paradoxes. While it's important to get specific about the wardrobe you want to build, you can also learn by how you respond emotionally to pieces and patterns. "Don't think too hard about it," she says. "Remember, it's a process and it's important to reflect on how certain pieces, colors, and shapes make you feel. It's not about other people complimenting or commenting on what you wear—it's about what makes you feel vibrant."
She adds that, when it comes to who you follow, find people on the internet you relate to. Whether you have the same body shape or gravitate toward similar pieces, get inspired by how they wear these styles. Conversely, unfollow anyone who makes you feel fearful to be brave with your style or try something new.
Ale agrees, citing experimentation as a core part of her process. "Take a risk! If you like a trend or a style but think you couldn't rock it, just try it." Ultimately, what it comes down to is letting your truth lead the way, but never be afraid to brave and bold with your style.
"It's not about other people complimenting or commenting on what you wear—it's about what makes you feel vibrant." — Courtney Pentimalli