In all my years interviewing aestheticians and dermatologists, when pressed on the best way to prevent aging skin, the answer is almost always the same: Botox and dermal filler can do wonders when administered properly, but they're a personal choice. What is a nonnegotiable for experts, however, is retinol. A favorite among beauty editors, the much-hyped ingredient is often touted as an anti-aging miracle worker. Slather on retinol before bed to let it work its fine-line curbing, acne soothing, and skin firming magic, then wake up to a glowing complexion. Most dermatologists I've spoken to suggest starting in your mid-to-late 20s, and yet, I've seen so many friends quickly abandon their retinol regime entirely when confronted with the dreaded "retinol burn," a flaky affliction that's all too real for those with sensitive skin. So, why we tapped the experts to discover the best retinols for sensitive skin.
As magical as retinol can be, striking the right balance with the powerful ingredient is crucial for achieving those glowy, optimal results. For a little skincare assistance, we tapped dermatologist, Dr. Nancy Samolitis—co-founder and medical director of FACILE dermatology + boutique—and esthetician, Matthew Miller—whose namesake salon is found in West Hollywood—to answer all our burning questions, from buffering for sensitive skin to the best retinol for every concern.
Let's Break It Down: What Is Retinol?
Retinol is a type of retinoid, a class of chemical compound derived from Vitamin A, which increases the production of collagen and promotes cell turnover. Simply put: retinol is a form of Vitamin A that's available in over-the-counter skincare products.
How Does Retinol Work and Why?
One of retinol's superpowers is the ingredient's ability to speed up cell turnover, which keeps sluggish skin cells from becoming trapped in pores (which can cause inflammation), leading to brighter, fresher skin. "Retinol's anti-aging benefits are due to repair of cellular damage and normalization of the cells in the top layer of the skin," Dr. Samolitis says. "When cells are turning over at a healthy rate, skin appears smooth and glowing instead of rough and dull."
Is Retinol Safe to Use on Sensitive Skin?
Ultimately, retinol is safe to use on all skin types, but little adjustments—like starting slow or buffering your retinol—may be helpful for first-timers. "Retinol gets a bad rep for causing irritation to sensitive skin," Miller says. "While this can be true, it's all about formulation. Prescription-strength Retin-A or tretinoin can be a little intense, which is why it's very important to start slow."
For more sensitive skin types, Miller recommends looking for Retinal/Retinaldehyde. This derivative usually offers amazing results while causing less irritation. "If you're still nervous, you can start by buffering your Retinol product by applying it after your moisturizer," he advises.
What Are the Side Effects of Retinol?
Though flaking is never pleasant, it's important to remember that a little bit is completely normal when you begin using a product as strong as retinol. "Your skin needs to adjust to retinol," Miller notes. "In the beginning, some may experience drying, flaking, and maybe some redness. This is temporary, but like previously stated, always start slow (one to three times a week) in the beginning."
How Often Should You Use Retinol?
As your skin adjusts, you can work up to using retinol daily, as long as you're not seeing side effects. Of course, this depends on what kind of formulation of retinoid you're using. The best plan of action is to adhere to what your esthetician or medical professional suggests. Also, be sure to only apply retinol products at night, and remember to wear plenty of sunscreen during the day.
Are There Delicate Areas to Avoid When Using Retinol?
The neck and chest area tend to be more prone to irritation when it comes to things like retinol or exfoliation says Miller but those areas can still receive the ingredient. After applying retinol to your face, he recommends using any leftover product on your neck and chest to slowly introduce the ingredient. For the delicate skin under the eyes, look for formulations of retinol that have a lower potency and a moisturizing base.
Keep Scrolling for a Break Down of the Best Retinols for Every Stage and Concern…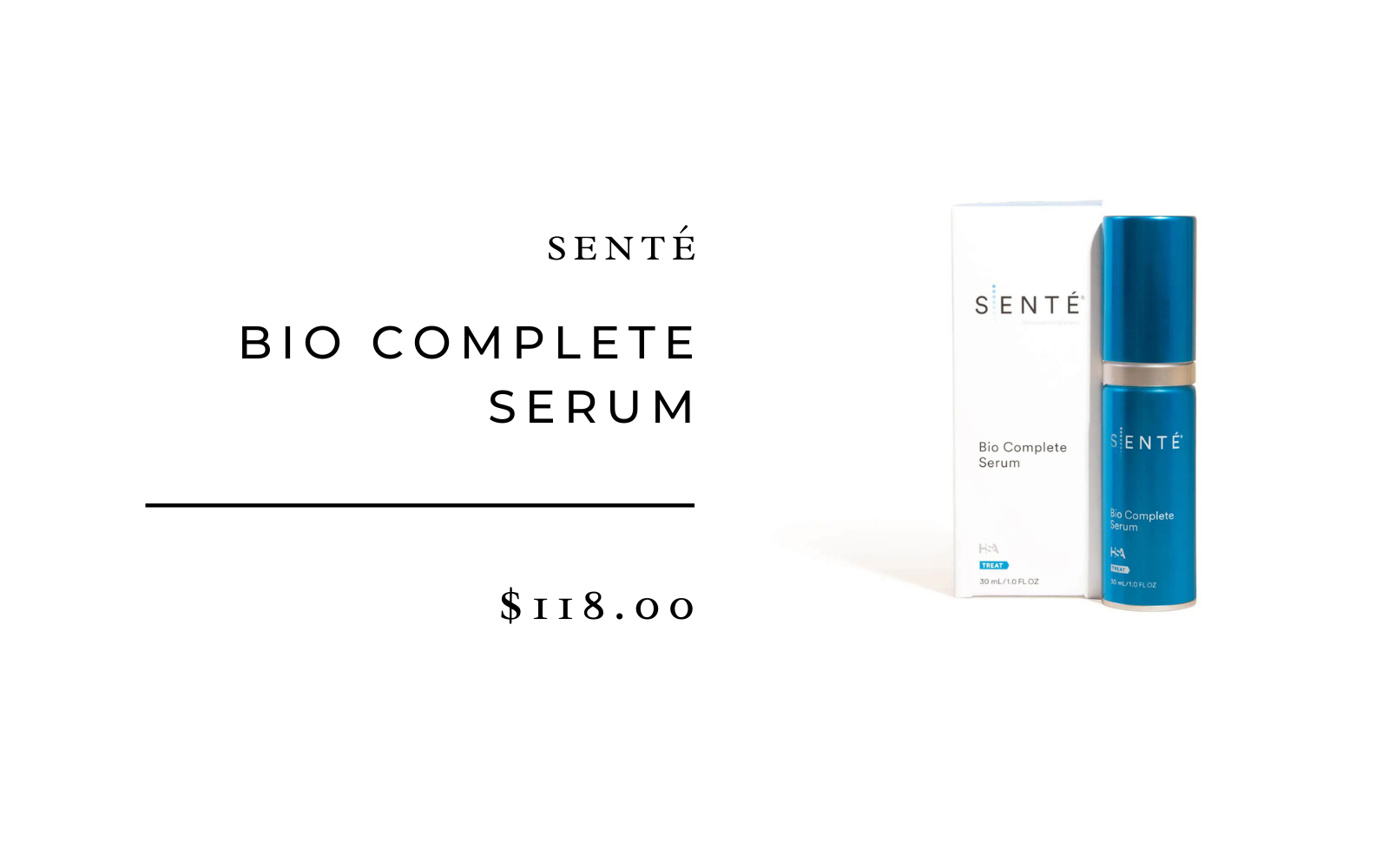 The Best Retinol for Beginners: Senté BioComplete serum
"The product contains a retinol that is slow release, allowing gentle penetration into the skin with fewer side effects," says Dr. Samolitis, who also named the Senté product as her favorite serum-based retinol for sensitive skin.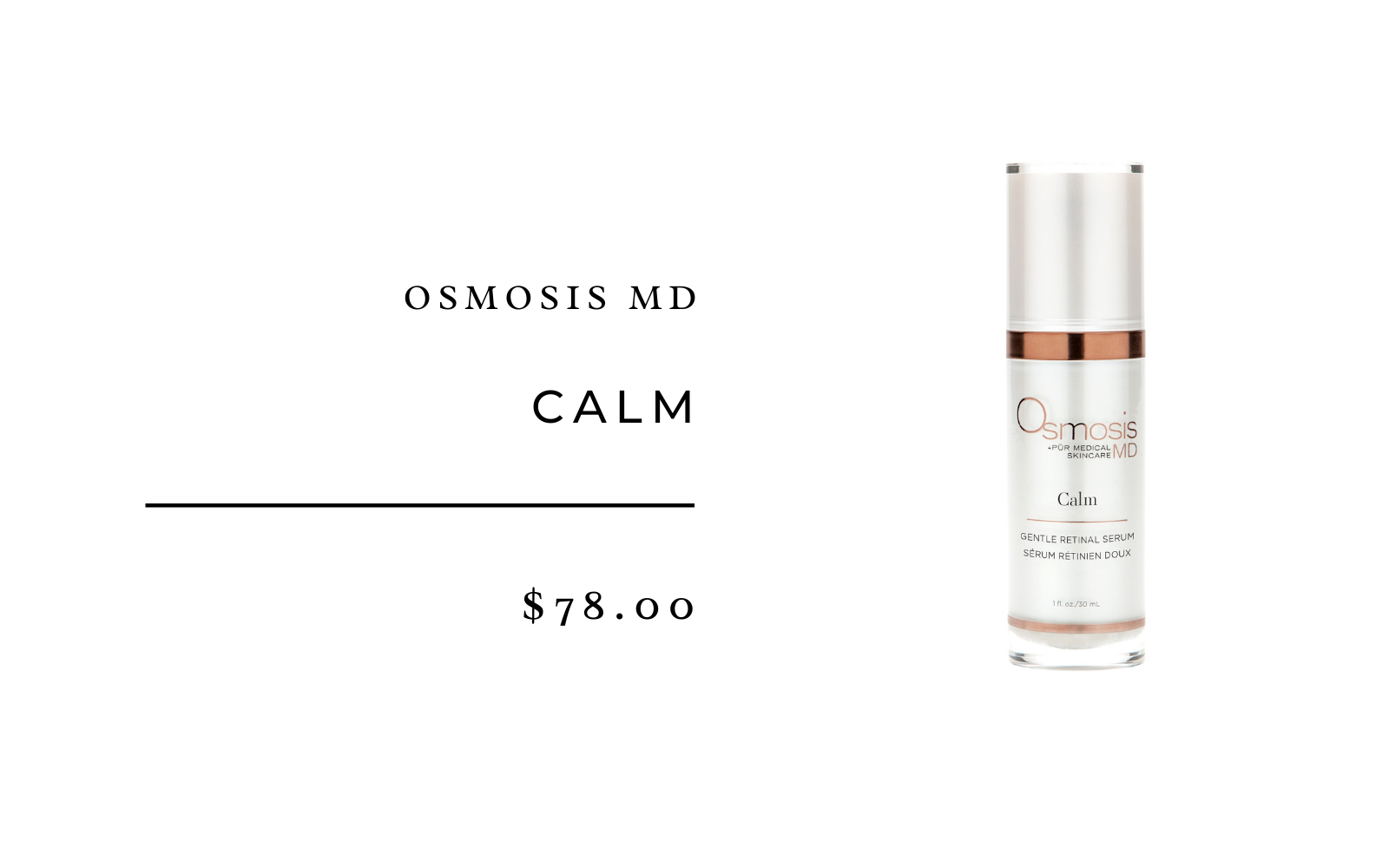 The Best Retinol for Sensitive Skin: Osmosis MD Calm
Most of our experts' recommendations for the best retinol take first-timers and those with sensitive skin into consideration, but Miller points specifically to Osmosis MD's Calm formula for its patented, non-inflammatory Vitamin A and moisture-boosting nature.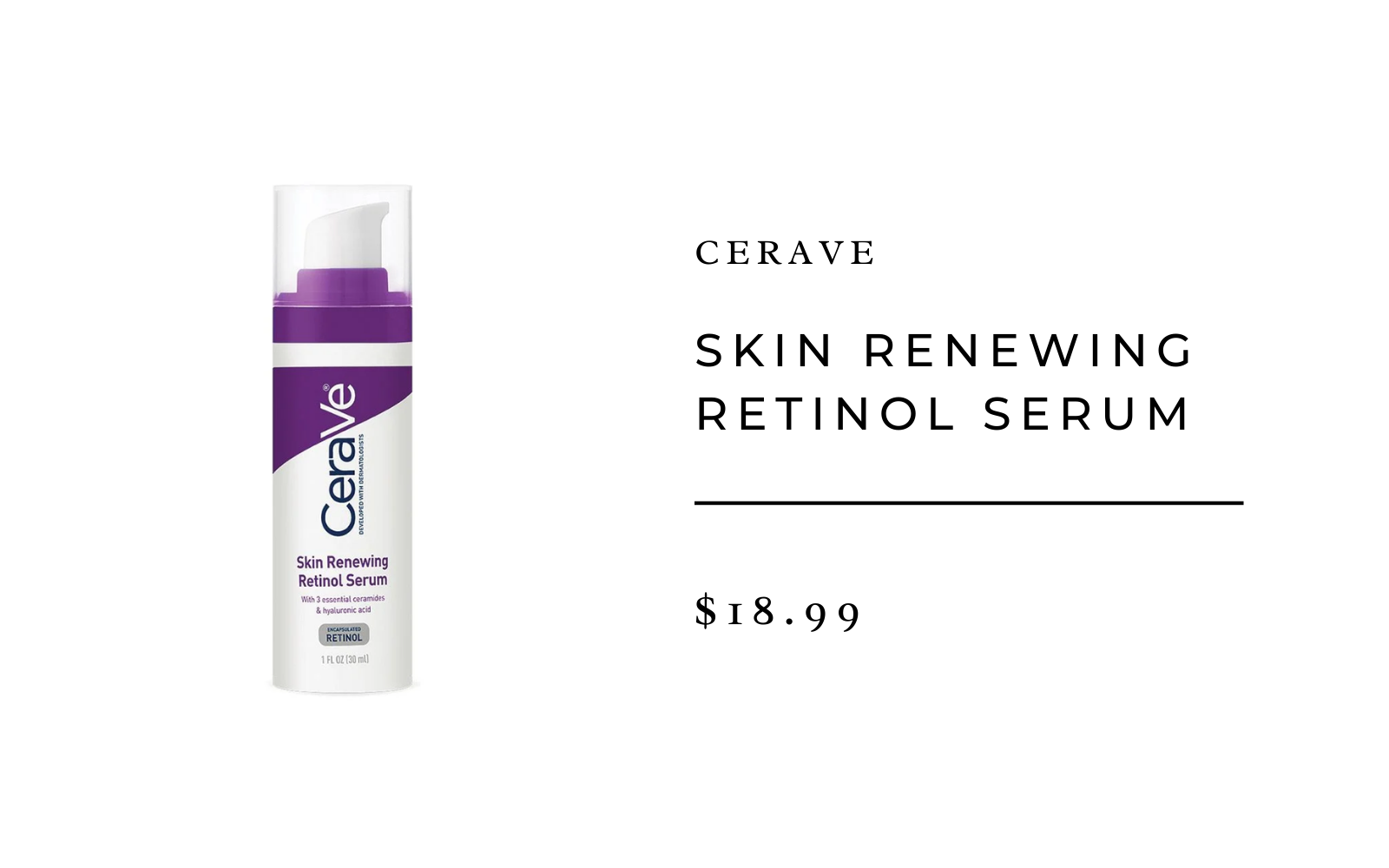 The Best Retinol for the Budget Conscious: CeraVe Skin Renewing Retinol Serum
One of our favorite drugstore lotion brands offers an anti-aging serum (infused with ceramides for a little extra boost) that's perfect for those looking to dip their toes into retinol.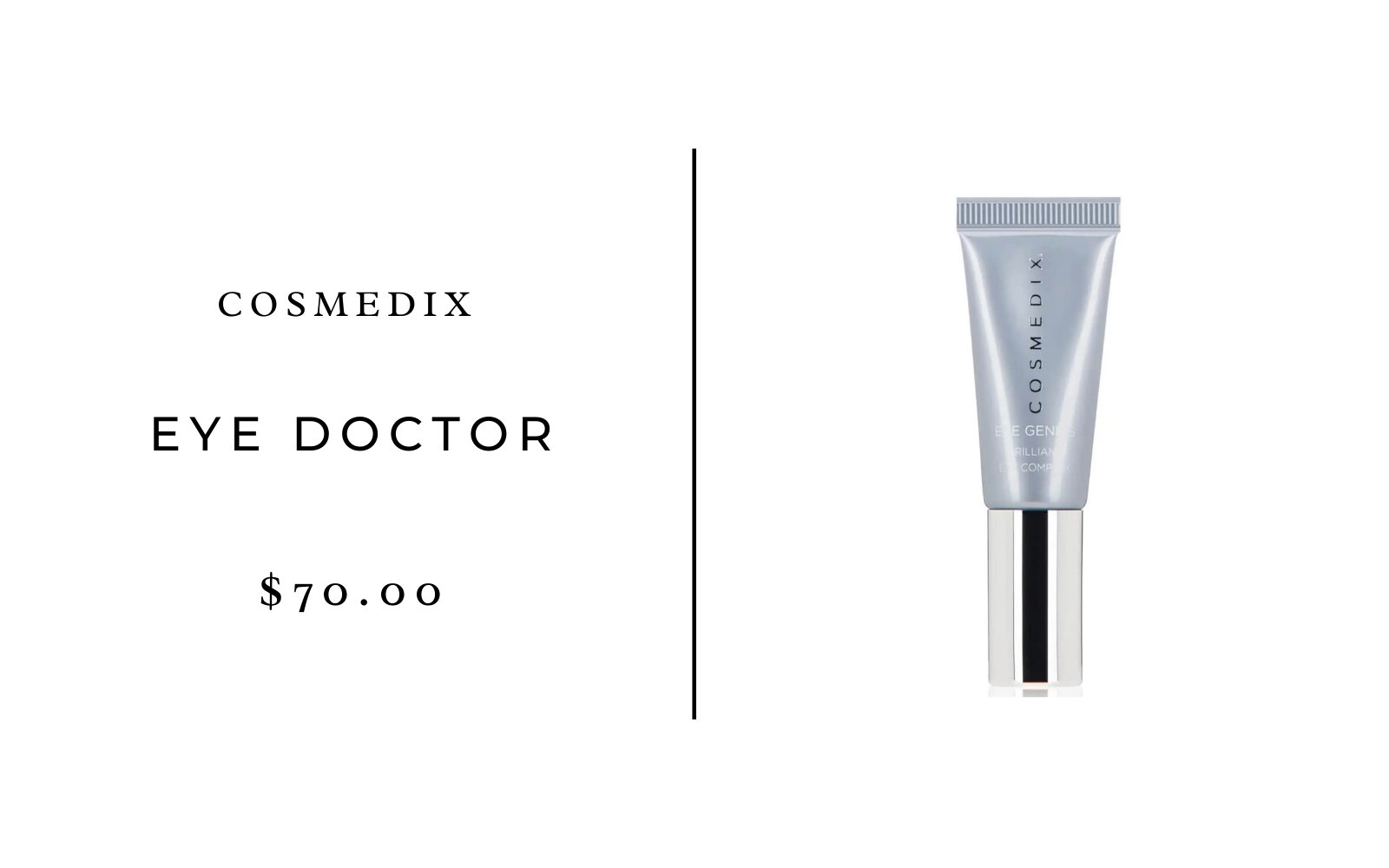 The Best Retinol for Eyes: Cosmedix Eye Doctor
With a unique formulation of five peptides, which have similar firming effects to retinol without the harshness, the Eye Doctor tackles dark circles and fine lines gently, making it one of the best retinols for sensitive skin.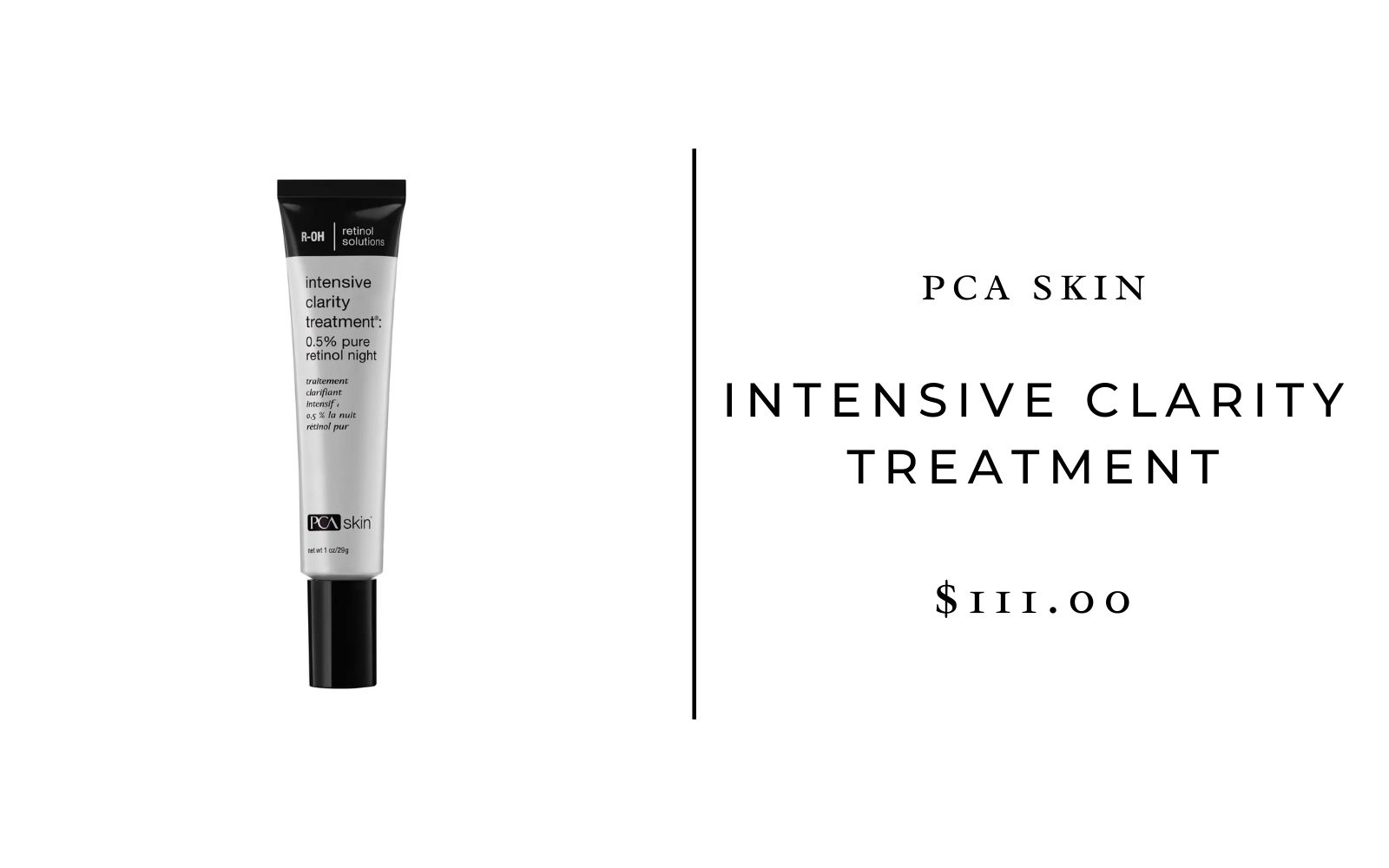 The Best Retinol for Acne: PCA Intensive Clarity
"Designed for oily skin types, this potent retinol breaks up clogged pores effectively and contains other ingredients to treat and prevent discoloration from pimples," Dr. Samolitis says.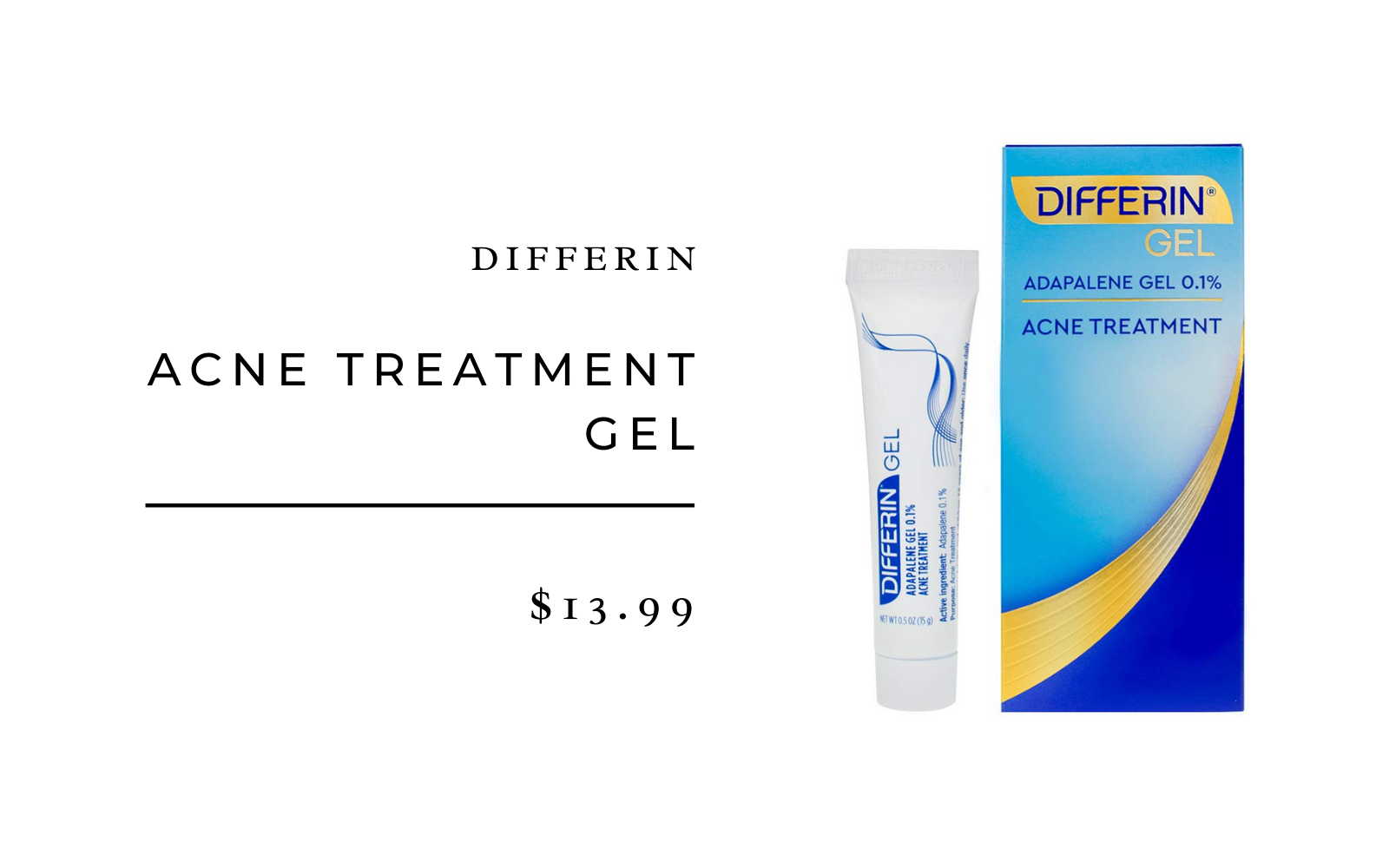 Runner Up, Best Retinol for Acne: Differin Acne Treatment Gel 
One of the best over-the-counter products for treating acne (and the first retinoid gel approved for OTC use), Differin has a bit of a cult following for those who have regular brushes with acne. Miller recommends the gel for both treating acne and restoring the skin's texture and tone.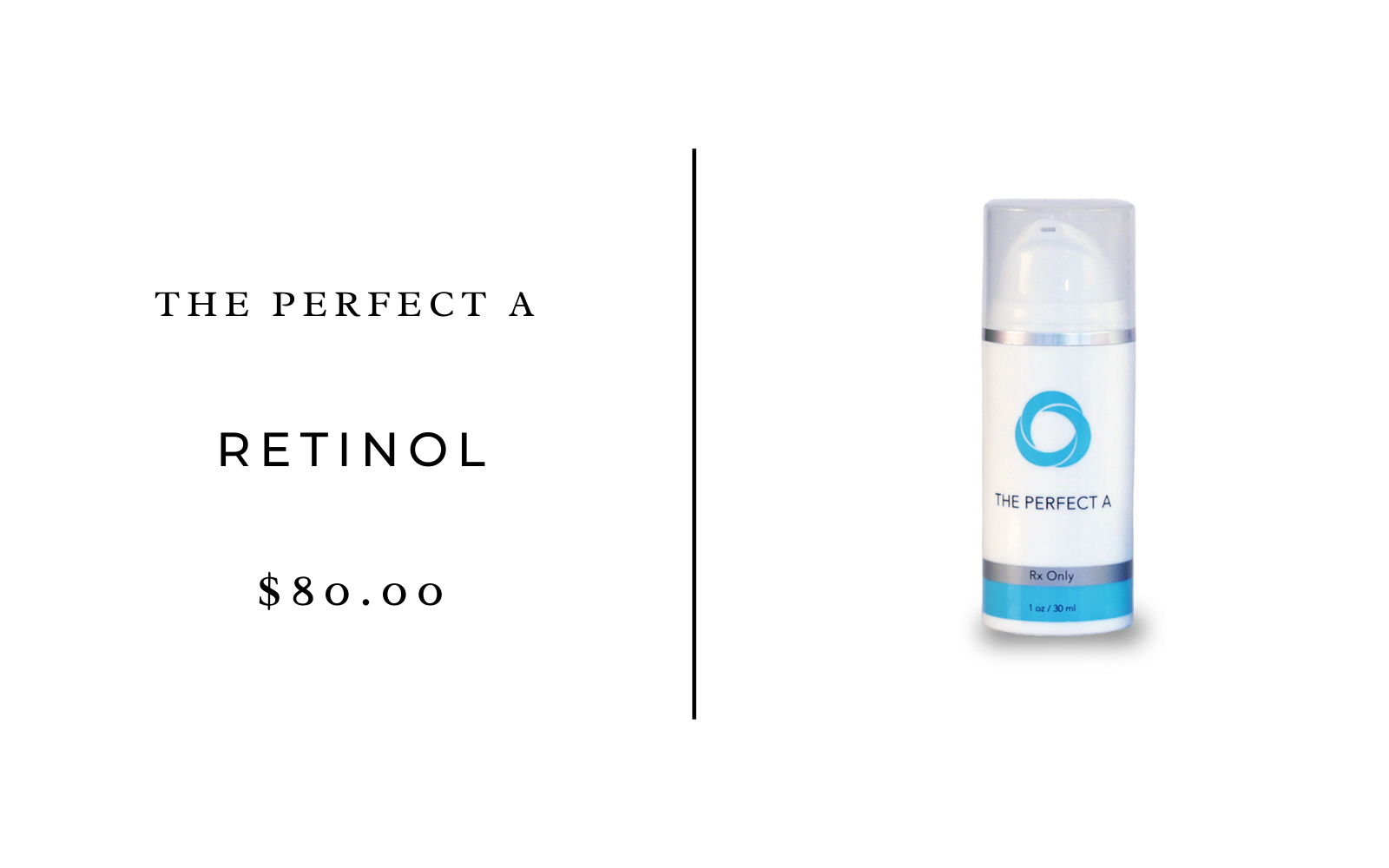 The Best Retinol for Discoloration: Derma Bella: The Perfect A 
Delivering Vitamin A in its acidic form (and just a touch of Vitamin C), Miller praises the product for its highly effective nature making it one of the best retinols for sensitive skin.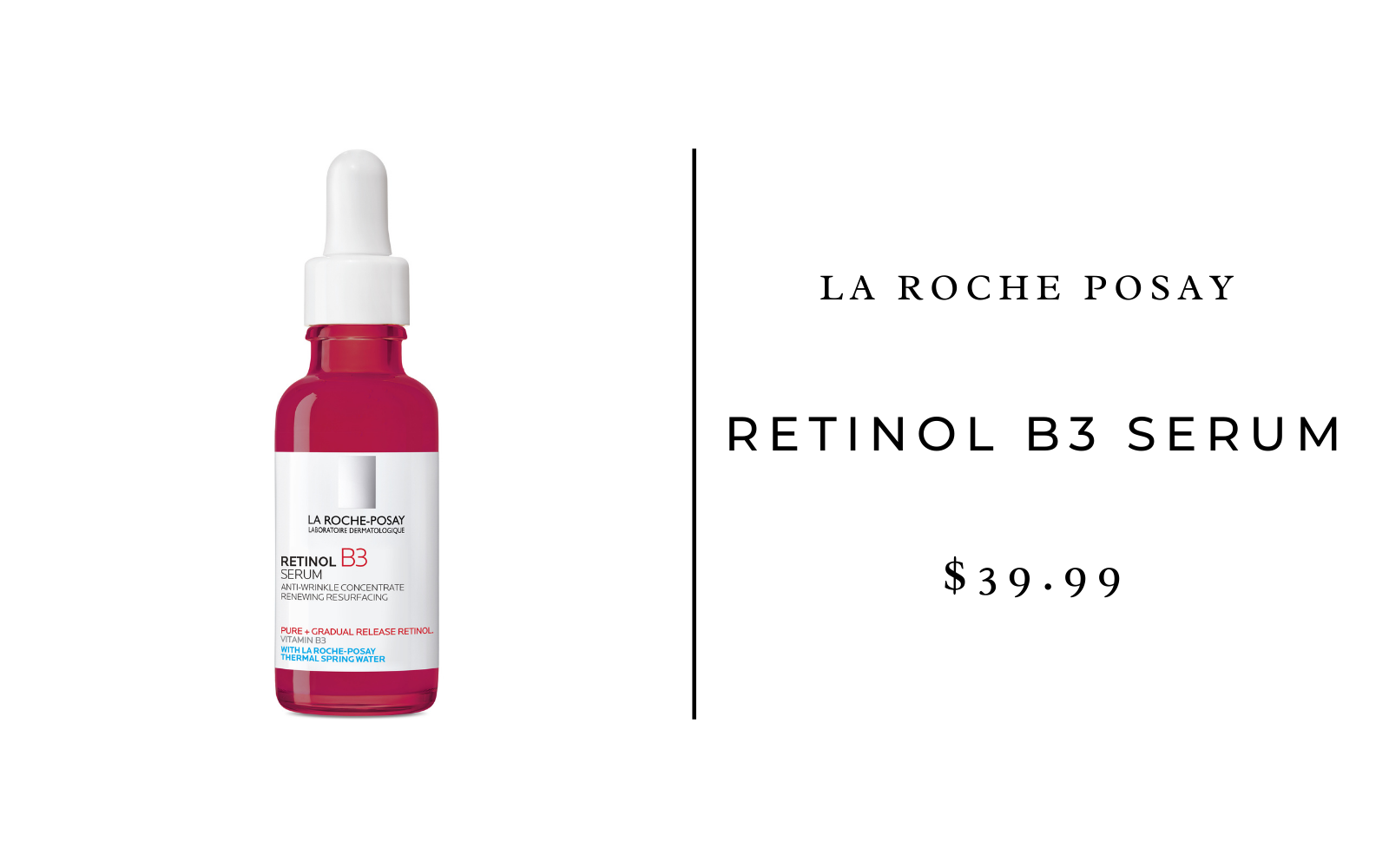 Runner Up, Best Retinol for Discoloration: La Roche-Posay Retinol B3 Serum 
"This product combines retinol and niacinamide for resurfacing with potent brightening effects," Dr. Samolitis says.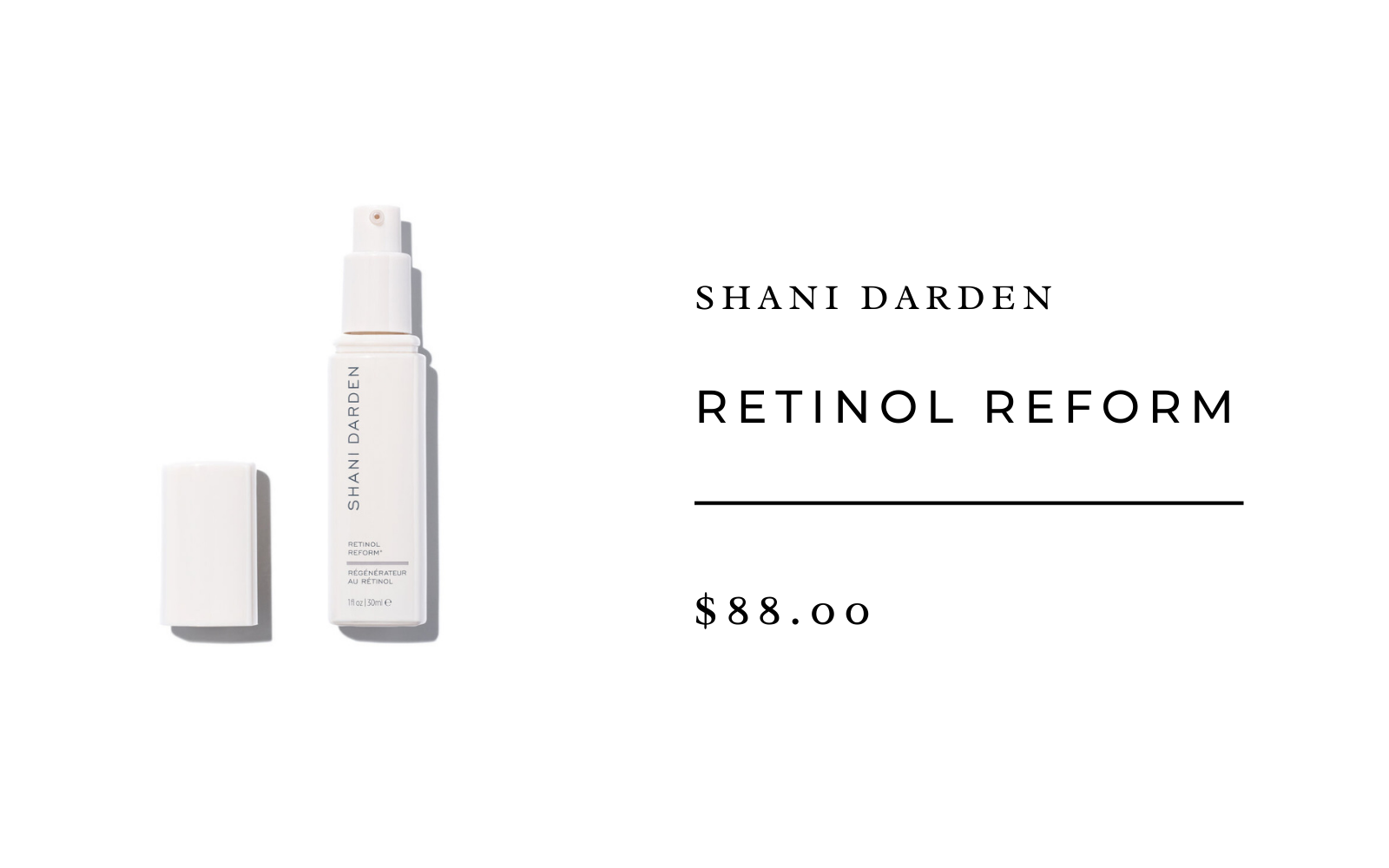 The Best Retinol for Dull or Dry Skin: Shani Darden Retinol Reform
"It contains a gentle retinol and exfoliating lactic acid to smooth uneven texture without dryness," says Dr. Samolitis, who also named the Shani Darden product her favorite cream-based retinol.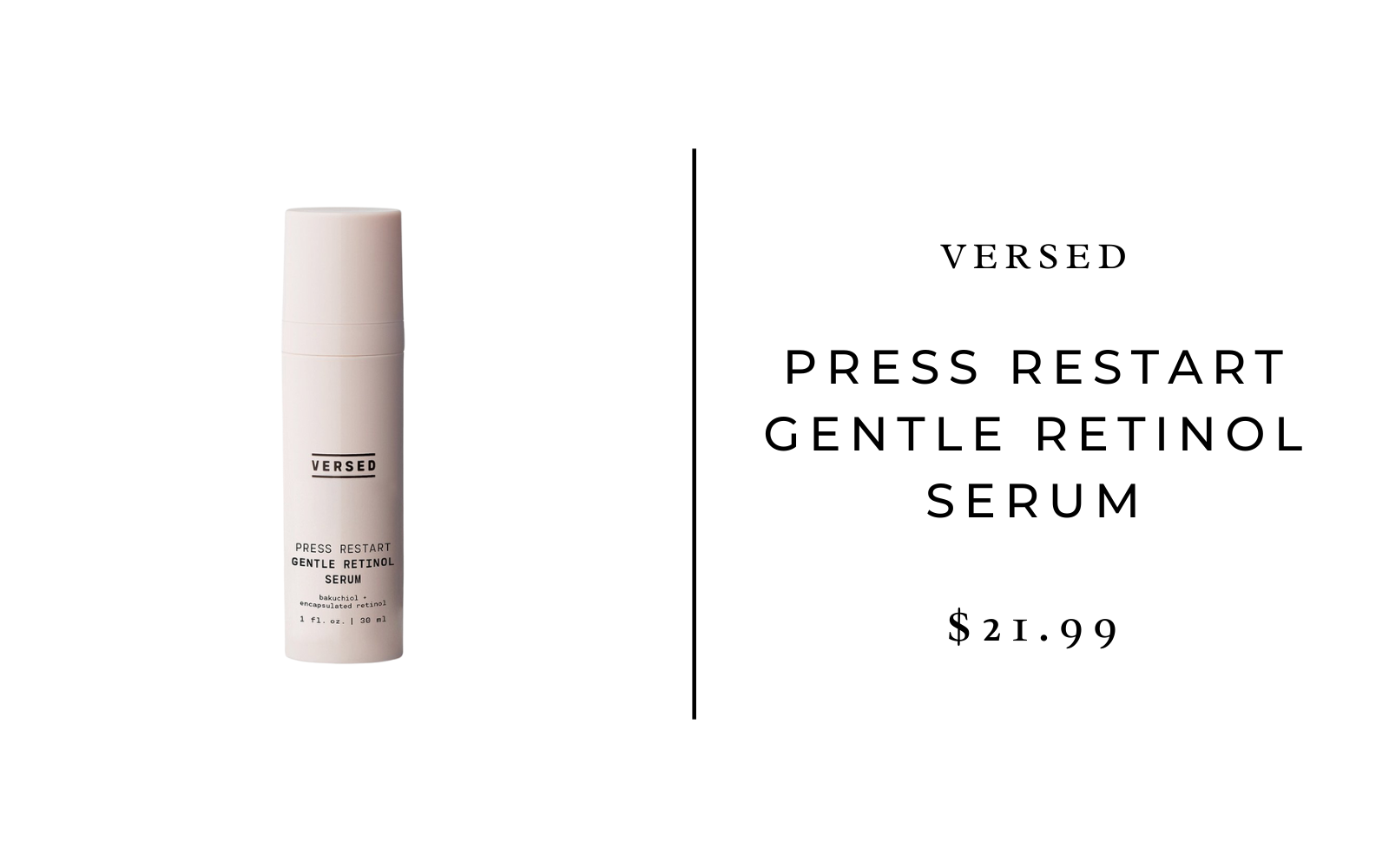 Runner Up, Best Retinol for Dull or Dry Skin: VERSED Gentle Retinol Serum
As suggested by Miller, this gentle serum comes highly recommended for first-time retinol users. Formulated with sensitive skin in mind, the VERSED product delivers all the positive effects of the "holy grail" ingredient without leaving your skin in a panic. It's definitely one of the best retinols for sensitive skin.