It began innocently enough. A friend's husband randomly ordered an espresso martini at the end of a group dinner. "What is that?" everyone asked. Then, I started noticing the caffeine-fueled cocktail popping up on lots of menus around town. Soon, recipes for the distinct drink (a simple tonic of vodka, coffee liqueur, and espresso) were filling my Instagram feed, and the entire group was ordering the cocktail at the end of dinner. There's no doubt about it: the espresso martini is having a moment. When I floated the idea to a group of Camille Styles editors, however, the drink proved polarizing. "Ew not again," someone memorably responded.
Having been well below the drinking age in the '90s—the heyday of the espresso martini—I didn't realize the vodka cocktail's return was just part of our current obsession with that decade's trends. And I certainly didn't realize how many feelings people would have—both positive and negative.
There are several theories as to why this particular '90s-era cocktail—and not, for example, an Appletini or Carrie Bradshaw's Cosmopolitan—is enjoying a resurgence. The New York Times considers the recent obsession with coffee culture (particularly on TikTok). They also point to my personal favorite Bravo show, Summer House, where the cast's drink of choice on any booze-fueled episode has proven to be a harbinger of sorts for alcohol trends. (In the article, castmate Kyle Cooke boldly claims the group's obsession with rosé in 2016 may have led to Whispering Angel's popularity, which is exactly why he's one of the reality TV greats.) Cooke and castmate Amanda Batula launched a ready-to-drink espresso martini under their canned cocktail company Loverboy this fall. Recently, a friend even floated the idea that the espresso martini is just a slightly more sophisticated take on the buzzy Red Bull vodkas we drank in college. Fair enough.
The real reason behind the resurgence may be even simpler: cold brew coffee has become more universally available in recent years, and it's a great alternative to the espresso that was so often substituted in martini recipes of the past (a habit that may have given the drink its reputation as being, to put it plainly, not very good). Coffee liqueurs have also come a long way since the 1990s.
So if your first response to the espresso martini's comeback was less than enthused, consider giving it another go. After decades of little evolution, the current craft cocktail craze has helped produce far more complex and exciting versions.
And if you like to dabble in the arts of the caffeinated cocktail from the comfort of home, consider these excellent espresso martini recipes.
Emphasizing the importance of strong, well-made espresso, the Preppy Kitchen helps you nail the cocktail's picture-perfect foam topping.
Tidy Mom's traditional recipe includes a few tips for the best craft cocktail experience, including a vanilla syrup alternative and the best dishes to serve with an espresso martini.
This recipe adds a touch of caramel and features an Irish Cream liqueur.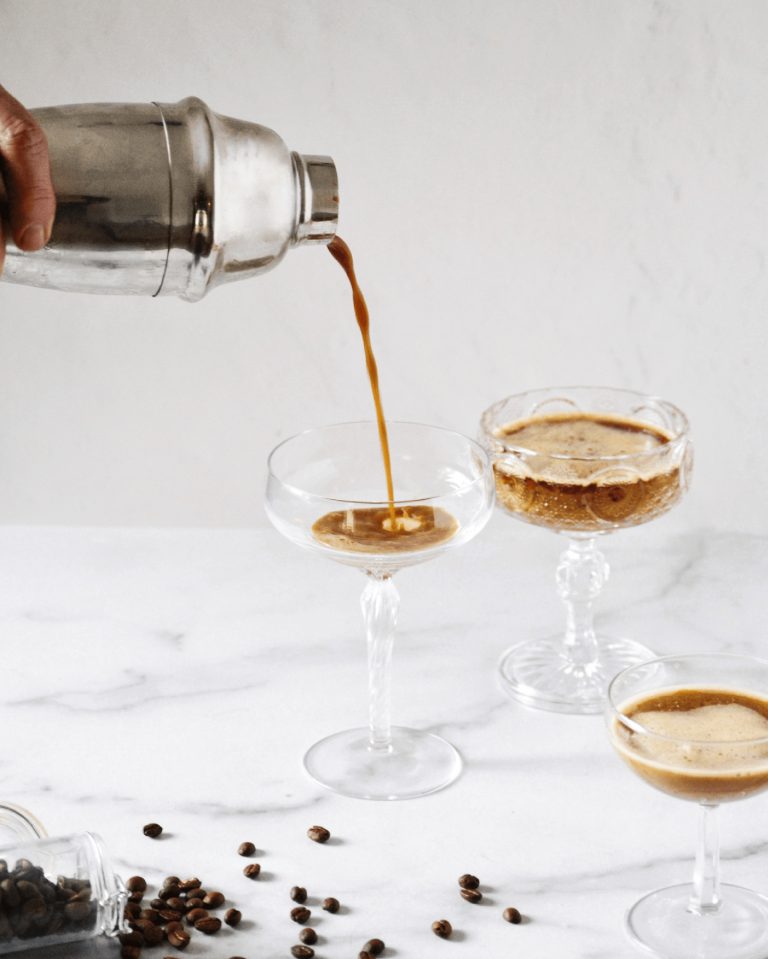 By nature, espresso martinis should be naturally vegan-friendly, but if you want to ensure the cleanest version of the cocktail, this dairy-free recipe is as easy (and tasty looking) as they come.
The health-conscious Texas-based food writer behind some of my favorite tequila cocktails offers a classic take includes advice on creating a perfectly chilled martini glass.
Are you a fan of the Espresso Martini comeback? Or does it make you cringe? Sound out below.