As someone who's always wanted her fine hair to be more voluminous, I've essentially become a human guinea pig and will try anything that claims to make my hair longer and stronger. I need that silky, Pantene commercial glow! Trying to figure out how to grow long hair has become somewhat of an obsession, but I've finally accepted that it isn't in the genetic cards for me.
My insecurities about my fine hair were taken to another level after having a baby last year. As is quite common, my hair started falling out five-six months later. We're talking huge clumps in the shower (gross.) I found this to be one of the hardest parts of being postpartum—it really took a toll on my self-confidence and made me wonder WTH was happening to me. It was just one of the many things I was not prepared for in postpartum life!
Flash forward to a pandemic and a lot of time at home later, and I've gone back to my old ways of trying just about anything to help my locks come back long and strong. Because the quarantine hit at what felt like the height of my sudden hair loss, I took the time to reset and do a little at-home glow-up. Well, as much of a glow-up as I could manage sans professional services. I've paid extra attention to the health of my hair and have been genuinely surprised at the benefits a consistent healthy haircare system can have.
These past few months I've really stepped up my hair health game—I've tried several products, masks, oils, and researched what all the top hairstylists had to say. The result? Longer, stronger, healthier hair that makes me feel more confident.
Read on for the best expert-backed ways for how to grow long hair.
I've also included my weekly hair care routine and the products I use to keep my mane healthy and growing!
1 of 8
Tip 1: Start with your scalp.
Wanna hear something kinda annoying? According to celebrity hairstylist Mark Townsend, no matter how many hair vitamins you take or how many trims you get, "Your hair typically only grows a quarter-inch to a half an inch max per month." (He helped Ashley Olsen grow out her asymmetrical bob to her waist.) He adds that "getting long hair is only possible if it is super healthy and doesn't have a ton of split ends." The good news? If you feel like your hair isn't growing fast enough—at least half an inch per month—you can, actually, speed up the process a bit. The first place to start: your scalp.
"The two most important layers of the skin in relation to the scalp are the dermis and the epidermis—the dermis contains our hair follicles, glands, nerves, blood vessels, collagen, elastin fibers, and fat cells," says Bridgette Hill, trichologist and colorist at Paul Labrecque Salon and Skincare Spa in NYC. "Introducing proper scalp care into your hair care routine will impact the rate of hair growth and the underlying health of your hair fiber." When you take care of your scalp, you're actually ensuring that blood and nutrients can easily flow to the hair follicle, which then helps minimize shedding and loss.
So, what exactly does scalp care look like for me?
Well, for starters, I invested in a scalp oil, mask, and serum. I found that I prefer oils or cream-based masks versus grainy exfoliants since the rough ingredients in scalp scrubs can actually create abrasions on the scalp. That can lead to the production of harmful bacteria and fungi. Hill recommends you use "an oil or mask with scalp-stimulating ingredients like peppermint, tea tree, or citrus-based oils to help increase circulation and 'decongest' the scalp."
While you're at it, go ahead and buy a scalp shampoo to use after your treatment. If you're dealing with buildup, you'll want something clarifying, and if you're dealing with excess oil you'll want something lightweight and hydrating. I've found the best results if I give myself a "proper scalp shampoo" once a week. I apply the product directly on my scalp—not just my hair—and let it sit for five minutes before rinsing and conditioning.
Pro tip: buy a hair-color applicator bottle to help easily distribute the shampoo through your scalp.
2 of 8
Tip 2: Get frequent trims.
Even though experts are divided on the concept of trimming your hair to make it grow faster, one thing's for sure: if it's long, healthy-looking hair you're after, frequent trims are non-negotiable. Living with frayed, split ends will eventually cause your hair to break farther up on the strand, which will not only make your hair look much thinner than it is but will also keep it from getting longer past a certain point.
"Your hair will actually be shorter un-cut than it would be if you were to get consistent trims," Townsend says. He suggests asking your stylist to take just an eighth of an inch off your hair every 10 to 12 weeks to prevent split ends before they even start. Since COVID has made trips to the salon pretty nonexistent, I've been watching YouTube videos on how to trim your own hair at home and it's actually a lot easier (and less scary) than I thought. This video and this video are great to watch if you're thinking about giving yourself a trim—or having your roomie or partner do it for you!
Tip 3: Shampoo less.
"It's shocking to me how many people skip conditioner when showering, which is the worst thing you can do for your hair—especially when you're trying to grow it long," says Townsend. "In reality, it's actually shampoo that you should be skipping as much as possible."
Here's why: The purpose of shampoo is to wash away dirt and product buildup, but most shampoos are filled with harsh sulfate soaps. These strip away the natural oils you need for long, healthy hair. So, when you do need to wash your hair, make sure to choose a sulfate-free shampoo. I use Olaplex shampoo + conditioner to wash my hair twice a week. In my opinion, it's a holy grail duo. Olaplex is formulated to keep color-processed hair its healthiest, and I swear by its magical powers. Only lather up at your scalp, letting the suds slide down the rest of the hair as the water rinses the formula away.
To keep my hair intact throughout the week with minimal washes, I use dry shampoo on my roots to remove unwanted oils. I like Bumble and Bumble's Pret-a-Powder Post-Workout Dry Shampoo Mist for damp/sweaty hair after a workout.
4 of 8
Tip 4: Do a hair mask and deep treatment once a week
Without fail, once a week I do the Olaplex No.3 treatment before shampooing. This product is the gold standard for color-processed hair treatments from the comfort of your own shower. Then, once per week (usually on the same evening I do my Olaplex treatment) I also replace my conditioner with a rich hair mask. Right now, I'm loving this mask from Marc Anthony (and it's super affordable!) I've noticed that it leaves my hair extra soft and silky post-wash.
5 of 8
Tip 5: Rinse with cold water.
According to Townsend, washing your hair with cold water at the end of your shower can give an added boost of hair-growing power. "Cold water lays down the outer layer of your hair more smoothly, which helps prevent moisture loss, snags, and heat damage. You only need to do it for a few seconds, but this one extra step can make a huge difference over time." I hate cold showers, but the benefits for your lymphatic system and your locks are backed and proven. And we'll do just about anything for less puffiness and longer hair, right?!
6 of 8
Tip 6: Stay moisturized.
Lately, I've incorporated a hair oil into my haircare routine on a nightly basis as I continue on my journey to learning how to grow long hair. The extreme dry heat here in Austin during the summer tends to really dry out my hair and skin, so this has become a necessary step for keeping my ends hydrated. No more straw-like broom hair. Before bed, I'll run a few drops of oil from mid-length to the ends of my hair. I'm loving Oribe's Gold Lust Nourishing Hair Oil and Kerastase Elixir Ultime. I switch back and forth between them because I genuinely love both and they smell so good.
In terms of dry hair treatments I've been using throughout the day, I like IGK's Antisocial Dry Hair Mask and their Good Behavior Spirulina Protein Smoothing Spray. They both give my hair some life between shampoos and don't ever leave my strands feeling oily.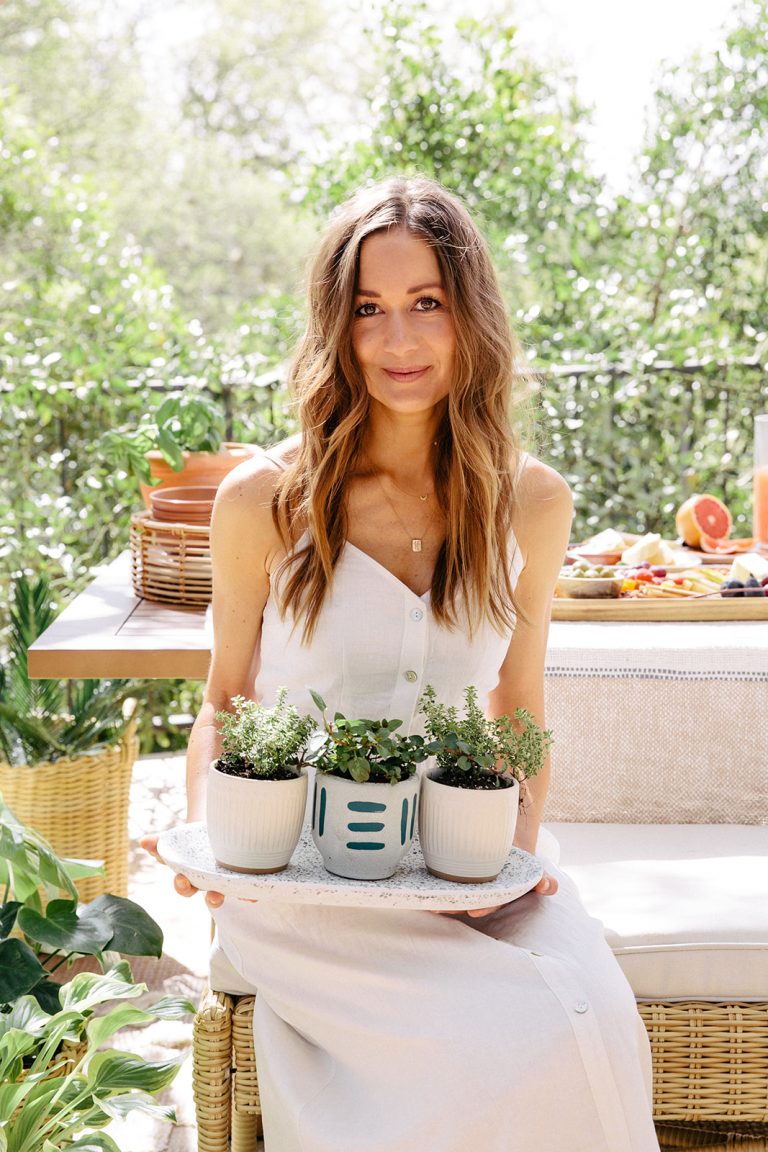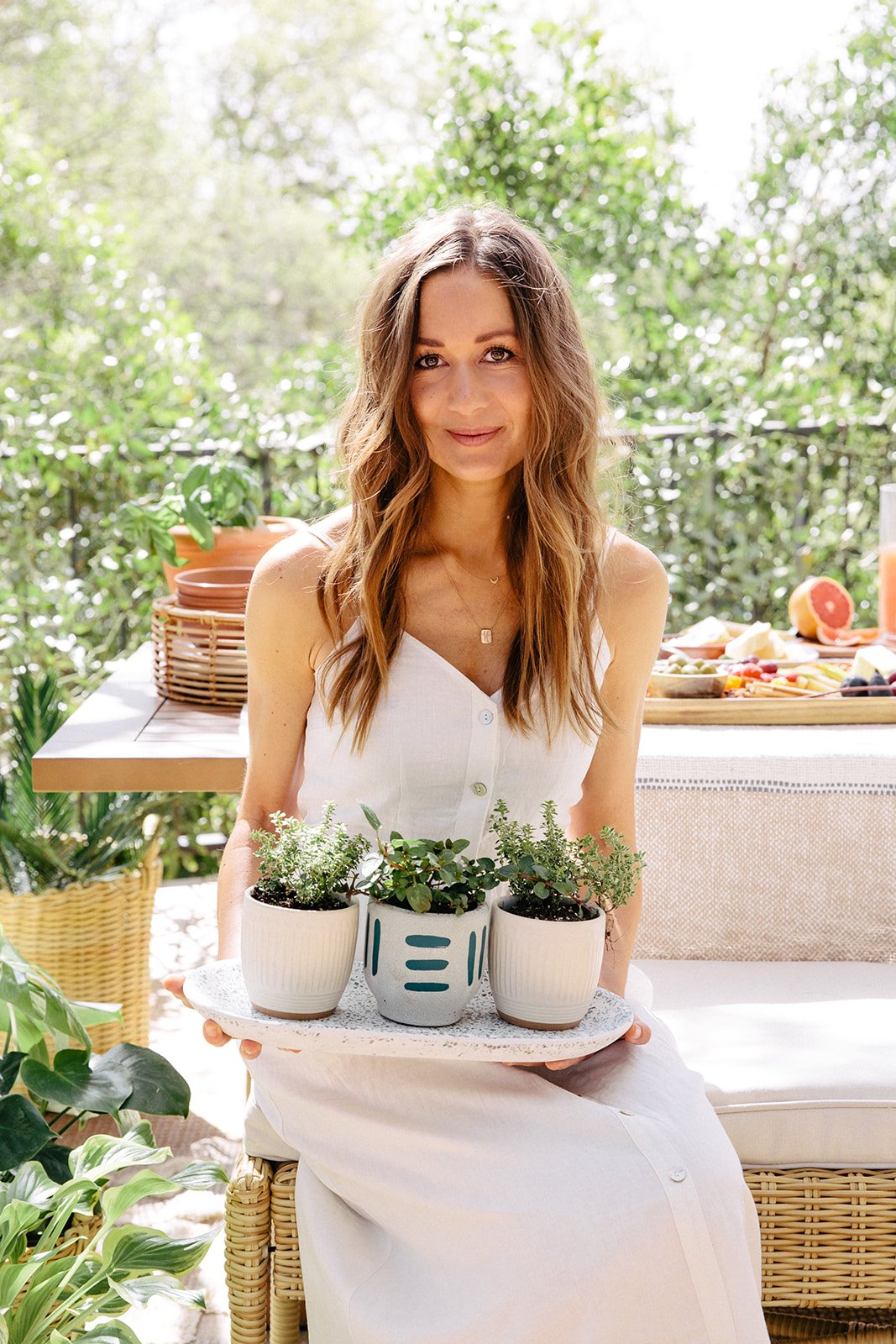 Tip 7: Turn down the heat.
Hair straighteners, curling wands, chemical relaxers, or any other treatment or style that causes a lot of damage will not help your long-hair cause. The healthier your hair is, the longer it will grow, and overuse of hot tools is not conducive to long hair. If cutting down on heat-stylinge isn't a viable option, make sure you're using a heat protectant every time you style. My favorites are Bumble and Bumble's Daytime Protective Repair Fluid on damp hair before blowdrying, and NatureLab's Perfect Shine Oil Mist on dry hair before styling.
Tip 8: Be gentle.
Aggressive brushing can cause physical damage to your hair that will prevent it from ever looking long. Basically, if you can hear the sound of the brush crunching through your strands, you're being too rough. You need to be especially careful when your hair is wet and more susceptible to breakage.
"When you detangle wet hair, be sure to start from the bottom and work your way up slowly," says Townsend. "We often instinctually brush from the scalp down, but that just pushes small tangles into one large knot and can cause you to lose a lot of hair." Townsend suggests reaching for a Wet Brush or a natural boar-bristle brush, which helps gently distribute your scalp's natural oils down the hair shaft. That means healthier, more moisturized strands overall.
I put off giving haircare advice until I felt like I truly figured out how to get my tresses back on track. It's definitely not perfect, but it's 10x healthier and fuller than it was six months ago, thanks to many of the above expert tips and products!
This post was originally published on July 17, 2020, and has since been updated.