We're all familiar with the old adage encouraging us to choose what we love matched with the promise of never working a day in our lives. Well, the entrepreneurs among us know a thing or two about how misguided this saying actually is. For many of us, pursuing our passions means we're working more. Bringing our dreams to fruition takes a lot of effort, plenty of grit, and many a sleepless night. But when the "why" behind the work is clear, it all feels worthwhile. Babba Rivera is no stranger to this fact.
The award-winning founder and CEO of the clean haircare brand, Ceremonia established her career as a decorated digital marketing expert. Already an industry icon and a member of the 2016 "30 Under 30" class to boot, she's far from the Mad Men agency types. But that's exactly her power.
Known mononymously as "Babba" (how badass is that?!) for her brand marketing label bybabba, she's no stranger to shaking things up and embracing individuality. Her work has been featured and profiled in major magazines, podcasts, newspapers, and various other print and digital media.
Her newest venture? Ceremonia. Inspired by her Latinx heritage, Babba's on a mission to pair feel-good haircare with products that empower everyone to embrace their natural hair and relish the simple joy of a daily beauty routine.
The line of silkening, softening, and sweet-smelling hair products is a gamechanger in the beauty world. In a saturated market, Ceremonia differentiates itself not only on the quality of its offerings, but its paired focus on ritual and results. Ceremonia combines the best of both Babbas: the innovative business leader and the creative spirit. And her daily routine? A manifestation of the very same balancing act.
"To be able to create while building a family has been one of the most empowering experiences in my life. I feel immensely grateful for being able to do it my way. "
Like all her creative pursuits, there's much to be learned from Babba's carefully-crafted morning routine. Prioritizing family, work, and wellness isn't easy for anyone, especially an entrepreneur. But keeping Babba grounded is a genuine love for creating, both in her work and personal life. Read on for an inspiring look inside Babba's daily rituals and the routines that support this creative's growth.
Learning to create a life as an entrepreneur
Tell us about your career and starting a business.
I love being an entrepreneur, although it isn't necessarily how I envisioned it would be prior to becoming one. I thought being an entrepreneur meant more flexibility during the week—maybe more time to do a midday workout. But the reality is that I find myself busier than ever. There's no real way to unplug. I don't have the same ability to step out for vacations or maternity leave as one would as an employee. But on the flip side, I get to design my everyday life. That's very empowering to me.
On navigating change
What has been your biggest lesson over the past year?
I've realized that I'm truly the happiest when I'm creating. Previously, I had this idea that work was something I enjoyed right now, but that maybe I would come to a point one day where I didn't want to work anymore if given the chance.
But over the past year, I realized how big a role my work plays in my overall happiness. Even through pregnancy and the early days of motherhood, I found that my work was truly a gift for my own mental wellness. To be able to create while building a family has been one of the most empowering experiences in my life, and I feel immensely grateful for being able to do it my way.
Discover Babba River's morning routine
What does a typical day look like for you?
I try to divide my days between social, content, and computer days. I usually have about two social office/meeting days a week, where it's all about collaboration, two undisturbed computer days for deep work, and one day for creative work.
Whether it's for content creation or creative thinking, I love when I'm able to carve out a day when I'm not on a tight schedule and can let my flow guide me.
What's the first thing you do when you wake up?
These days, my morning routine is all about my baby. The first thing I do is let our daughter into our bed and try to convince her to snooze a bit with us. If we don't have any luck with that, there isn't much left to do than kick off the day.
I wake up at 7 a.m. unless my daughter wakes me up earlier. I love sleeping and prioritize that, especially now that I'm pregnant again. I always ensure I get 8 hours of sleep. During pregnancy, I aim for 9 hours.
What do you eat for breakfast?
I eat home-cooked oatmeal made by my husband every morning, topped off with blueberries, granola, and oat milk. The secret to his recipe is to boil the oats in oat milk instead of water, and then add a mashed banana along with cardamom and cinnamon for maximum taste without any additional sweetness needed.
My husband and I then sit and eat breakfast together with our baby. We'll usually start our workdays between 8:30 and 9 a.m.
What rituals set you up for success?
After our family breakfast, I practice my skincare routine of washing my face and layering on serums and moisturizers. I love for my skin to feel hydrated and glowy! After that, I listen to my HypnoBirthing affirmations and get dressed and ready to start the day.
The morning skincare secrets for Babba's signature glowy skin
Describe your morning routine from start to finish.
I wash my face with Tracie Martyn's Amla Purifying Cleanser, then moisturize with Tata Harper's Resurfacing Serum before topping it off with Vintners Daughter's Active Botanical Serum. I use Quip to brush my teeth, Ceremonia's Guava Rescue Spray to revive my hair in the morning, and then finish with our Guava Leave-In Conditioner to tame my postpartum baby hairs and hydrate dry ends.

Getting Dressed With Babba Rivera
How would you describe your personal style?
Scandinavian chic with a colorful twist. I love dressing based on my mood and don't shy away from dressing with a sense of humor and joy.
What's your daily uniform?
Anine Bing is a go-to for everyday staples! The tank top, blazer, and crisp white shirts from her classics collection are great.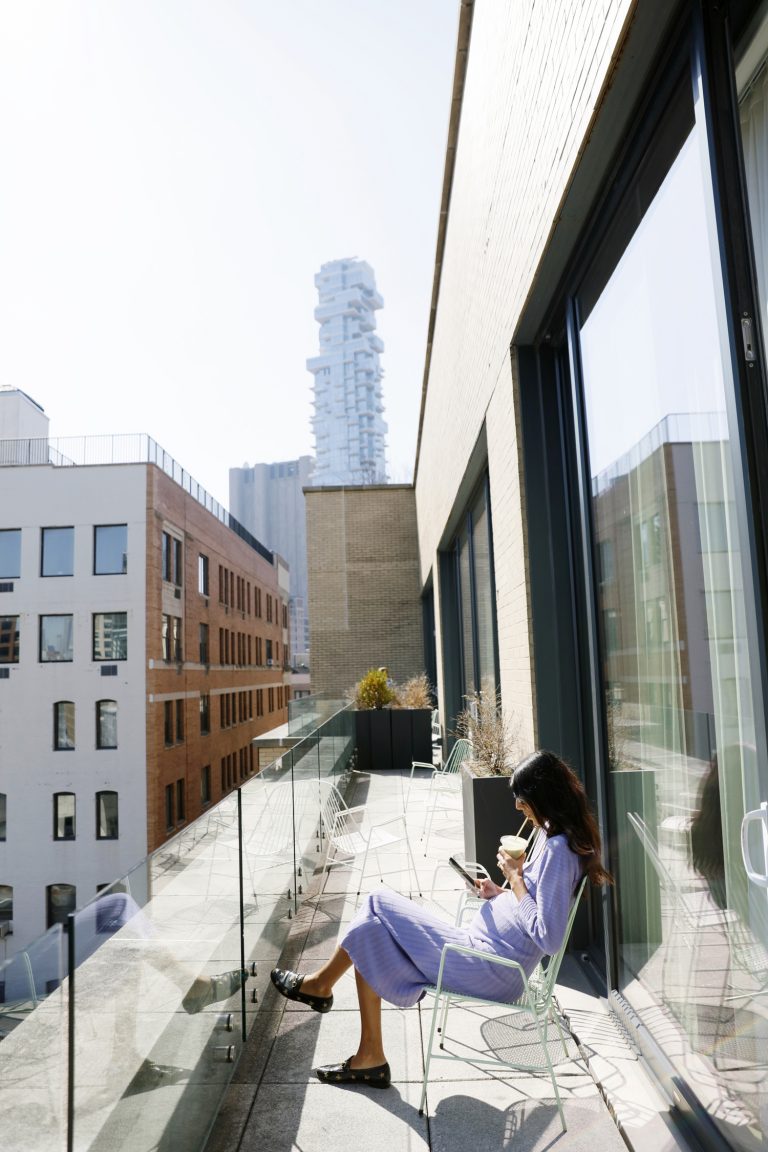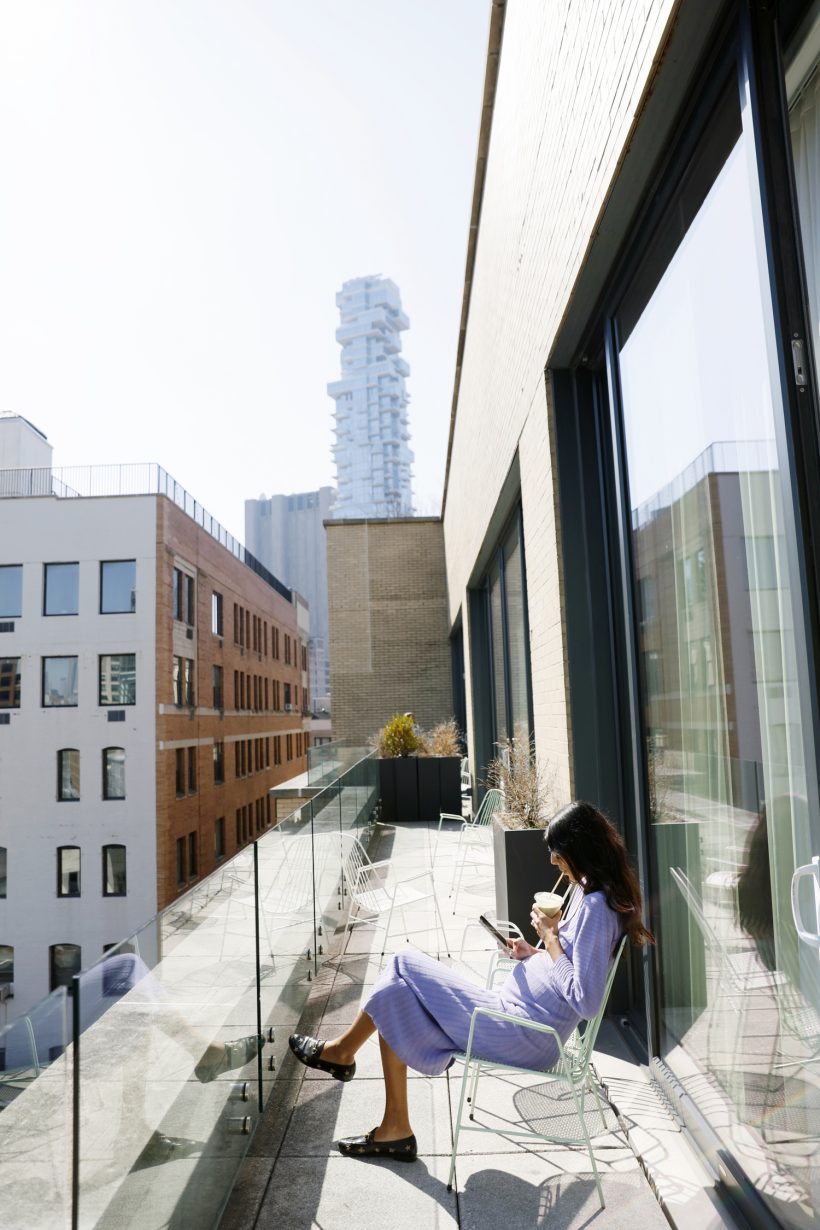 What will we always find in your refrigerator?
Earth Balance vegan butter and oat milk.
If you had one extra hour every morning, how would you use it?
I miss working out and meditating in the morning, but I'm currently so tired and hungry when I wake up.
What's your favorite getting-ready soundtrack?
Can't go wrong with Beyoncé!
What's always on your nightstand?
A bottle of water, always! And now that I'm pregnant I also have Evereden's Golden Belly Oil and Nourishing Stretch Mark Cream.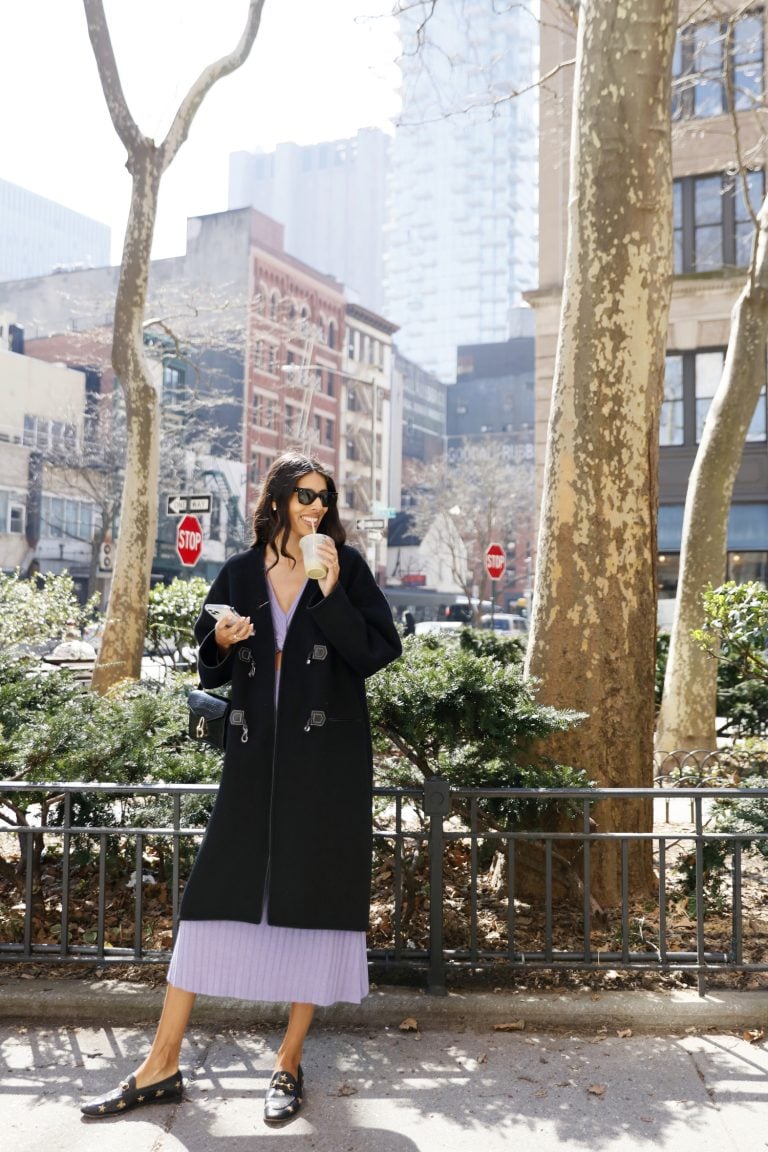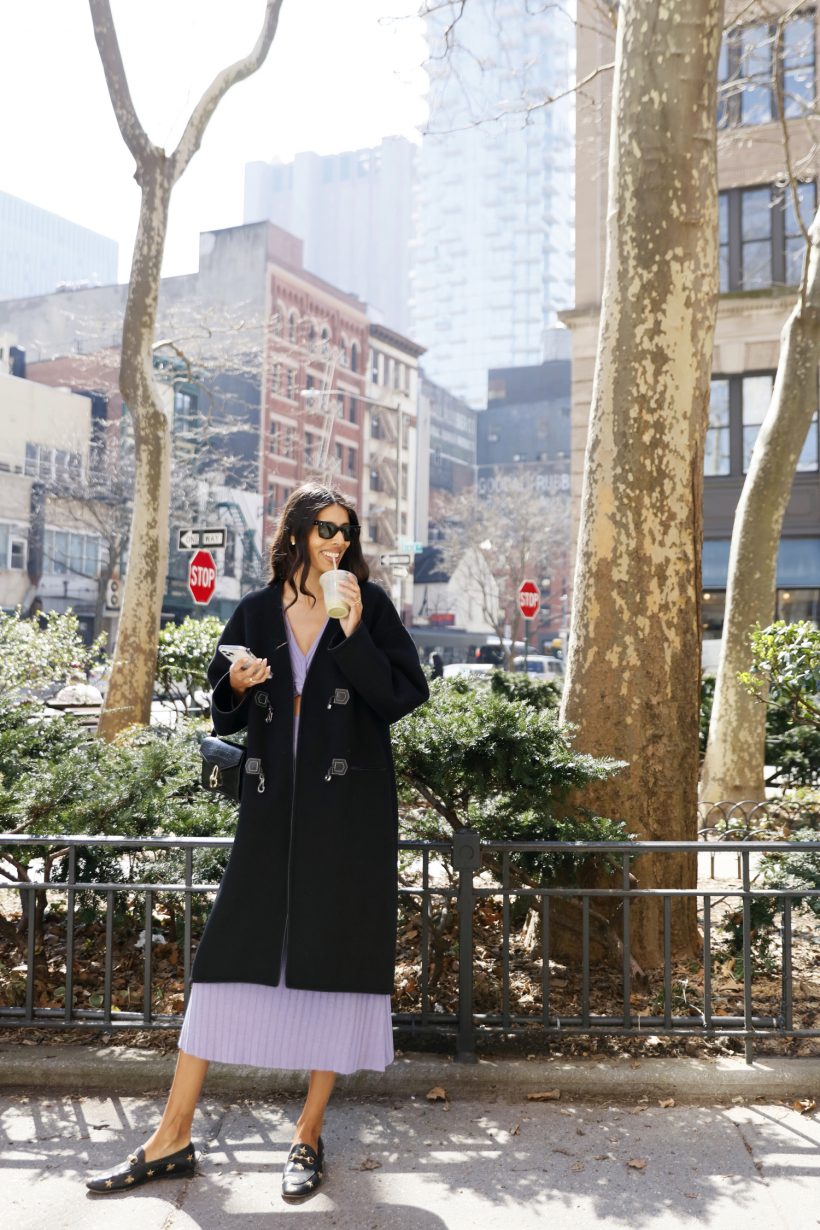 What's the first thing you do when you get to the office?
Fill up my water bottle and write a prioritization list for what I want to accomplish. Ideally, I do this before opening my inbox as that usually distracts me from my core goals.
What's your favorite thing to listen to while you work?
Peaceful piano music.
What do you always keep on your desk?
My notebook, water bottle, and Ceremonia products!
What essentials help get you through the workday?
Pen and paper! I prefer to attend meetings without the distractions of screens and love to make to-do's on physical notebooks.
What office rituals set you up for a successful workday?
Ensuring I get a dose of daylight, whether it's going on a smoothie run or just peeking out on the terrace for some fresh air. Daylight brings me a lot of joy.
How do you find joy in going to the office?
I find a lot of inspiration being in beautiful spaces, and our office brings me a sense of calm because it's always tidy and minimal, with beautiful furniture. I also enjoy the opportunity to come in and collaborate with my team, as the other days of the week are mainly virtual and less collaborative.
If you could pin your success down to one thing, what would that be?
Confidence.
Sentence Finishers
I never leave the house without… my water bottle.
If there were more hours in the day, I would… play tennis every day.
Healthiest morning habit… replacing coffee with water.
Worst morning habit… staring at my phone screen.
One thing I want to be known for is… paving the way for the next generation of Latinx founders.
The one thing I fear the most is… losing more loved ones.
When I feel that fear… I tap into gratitude.
The book I always recommend is… Emotional Intelligence 2.0
The #1 trait you need to succeed in life is… resilience.