Toward the end of my twenties, I became acutely aware of something called a moisture barrier—a collection of cholesterol, fatty acids, and ceramides that work together to lock in moisture and serve as the first layer of defense against the outside world. When damaged, it can lead to a variety of issues: inflammation, flakiness, wrinkles, and fragile, crepey skin. And so my search for the best body lotions for crepey skin began.
As someone who was mostly concerned with forehead wrinkles and nasolabial folds, historically, I didn't focus much beyond the neck up. I'd shell out for the best face-focused lotions in the game without thinking about the bigger picture: the moisture barrier on my body.
I'd like to think I'm not the only one who lavished all the skincare love on their face without much concern for what lies beneath. After all, crow's feet don't tend to pop up on your thighs. But the skin on our bodies experiences the same sun damage, drying weather, and aging as our faces and décolletage, so it's important to treat it with the same dutiful care—and protection.
With crepey skin as my main concern, I tapped two skincare experts, dermatological nurse and celebrity aesthetician Natalie Aguilar and sought-after Dallas facialist Natalie Burt, for a guide to preventing and treating fragile, aging skin.
Featured image by Michelle Nash.
What Is Crepey Skin?
Crepey skin earns its name by mimicking the beloved craft paper. But what makes for an excellent streamer tends to be a little less fun when it happens on our bodies. The thin, paper-like skin (it can also feel loose or saggy) shrivels easily with movement, causing larger areas like the upper arms or the area above the knees to wrinkle.
What Causes Crepey Skin?
As with most aging concerns, the number one culprit is, well, age. And though we love the idea of growing older gracefully, there are some accelerating lifestyle factors that are more in your control when it comes to dry, crepey skin.
"Age plays a smaller role than certain health factors such as diet, lifestyle, hormones, sleep, and even stress," Aguilar shares. "Someone younger can have a slower turnover rate than someone older who takes diligent care of themselves."
Beyond natural aging, here are the main culprits behind crepey skin.
Sun Damage. "Over time, exposure to the sun breaks down collagen and elastin while general aging causes us to produce less of these at a slower rate." — Burt
Sugar. "Excessive sugar in one's diet can lead to glycation [when sugar binds to collagen and breaks it down] which, over time, makes the skin crepey." — Aguilar
Stress. "Stress can also increase cortisol levels which then increases inflammation leading to premature aging." — Aguilar
Can Crepey Skin Be Prevented?
While it's difficult to reverse the damage that causes skin to become thin, dry, and crepey, the actions you take to prevent skin damage can keep your body looking its best.
"Active skincare is preventative and corrective as our skin goes through changes," Aguilar says. "It is easier to prevent than to correct, therefore issues such as inflammation, stress, sun damage, and diet should be controlled to the best of one's ability."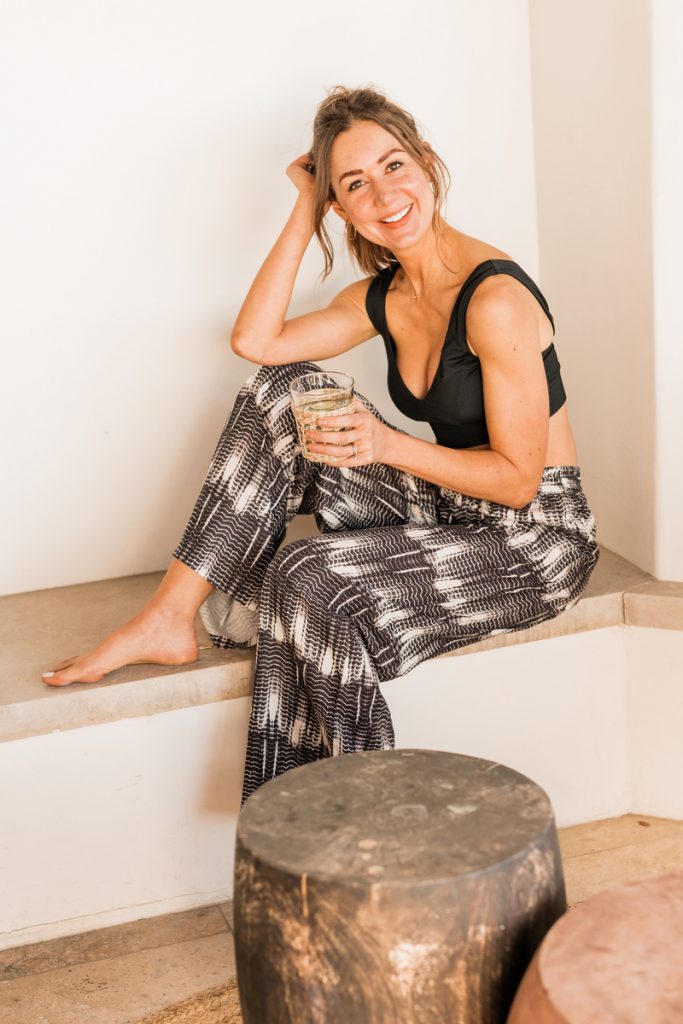 What Are the Best Ingredients to Treat Crepey Skin Naturally?
On the hunt for the best body lotions for crepey skin, it's important to know what your body needs. To arm us with knowledge, Aguilar and Burt detail the key ingredients to help revive dry, fragile skin.
Retinol. To promote cell turnover, improve texture, and stimulate collagen production. (Be sure to use this ingredient only at night since it can put you at a higher risk of sunburn.)
Hyaluronic Acid. To pull in and hold in moisture.
Squalane and Ceramides. To nourish and moisturize.
Niacinamide. (Also known as vitamin B3.) To brighten skin, decrease inflammation, and help repair the moisture barrier.
EGFs (epidermal growth factors). To stimulate repair at a cellular level and increase collagen production.
Peptides. To increase the skin's firmness and reduce wrinkles.
Antioxidants A, B and C. To help destroy free radicals that break down collagen.
A note from Burt: "Apply your lotion to damp skin directly out of the shower or bath. If you need extra moisture, add an oil either mixed into your lotion or added on top."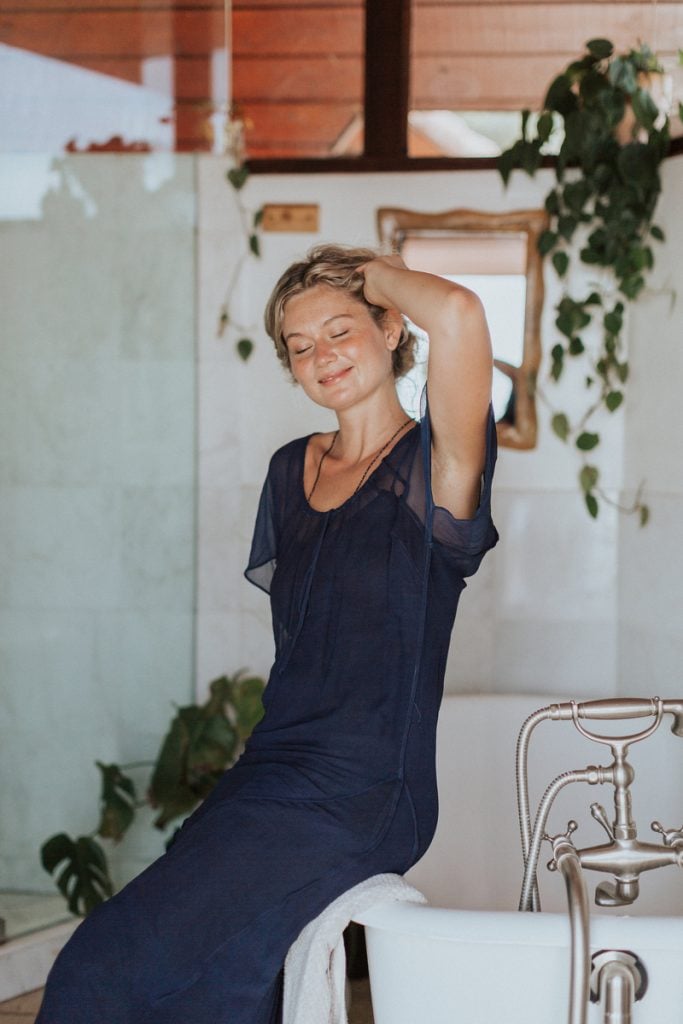 What Are the Most Effective Treatments for Crepey Skin?
With seemingly constant new advancements in aesthetic treatments, dermatological and in-office procedures are always evolving. With the help of a trusted technician, you can find a variety of great non-invasive treatments to help improve the appearance of crepey skin.
"Monthly microdermabrasion or exfoliating treatments can stimulate an induction in collagen, as well as microneedling, radiofrequancy treatments, ultrasound treatments, and resurfacing lasers," Aguilar explains. "Regular massage also leads to improved circulation and healthier cells that are brighter and more even over time."
Aguilar adds, "Fillers like Sculptra are also a good option. When injected, it stimulates the growth of collagen and improves the texture and thickness of skin."
What are the Best Body Lotions for Crepey Skin?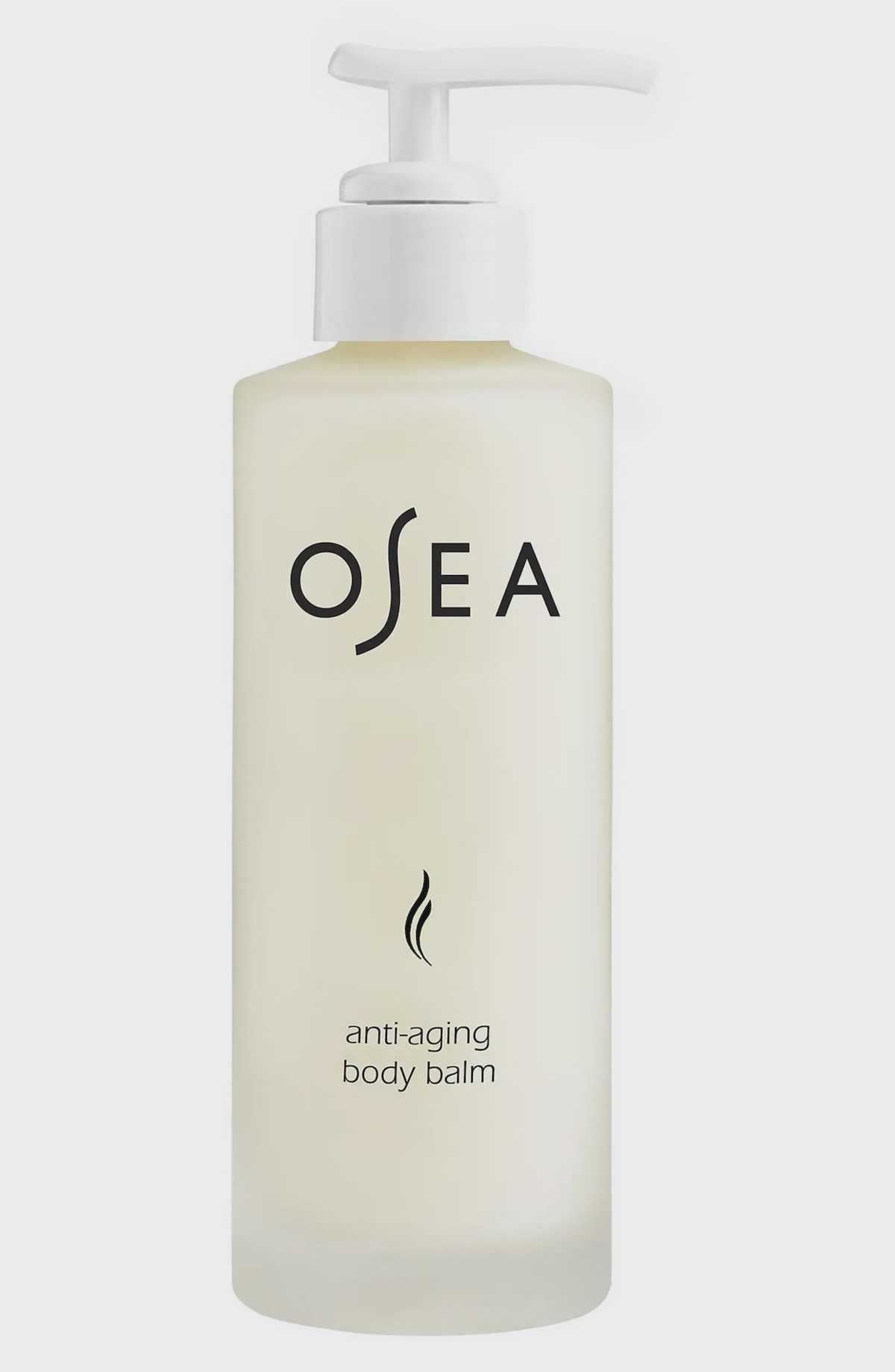 Aguilar recommends OSEA's ultra-silky balm for all skin types, but especially for dry, mature, and sensitive skin. "It's super clean and has a wonderful price point compared to competing brands," she adds.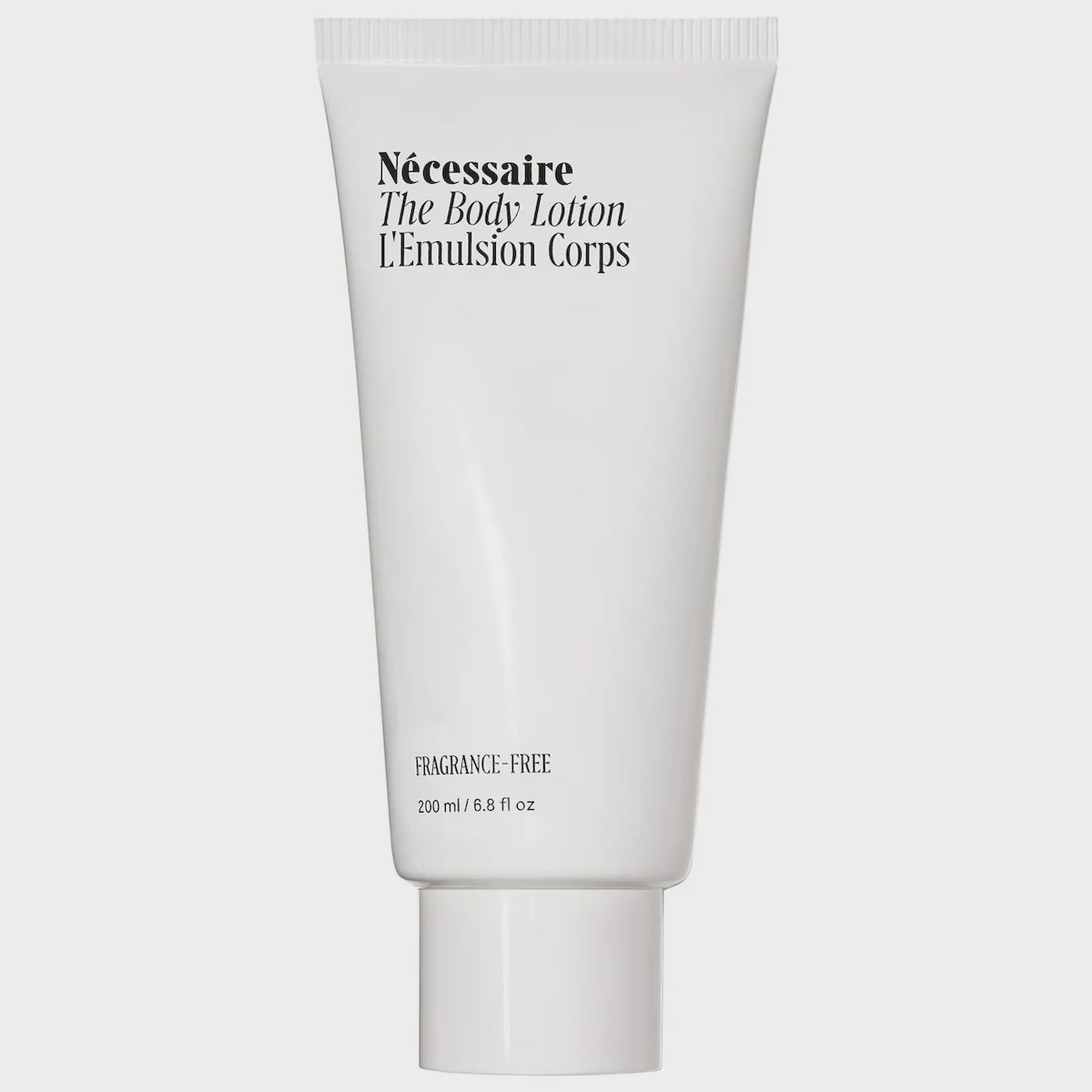 Nécessaire The Body Lotion – With Niacinamide
Featuring hero ingredient niacinamide (a form of vitamin B3), this luxurious, PH-balanced lotion keeps skin feeling smooth and moisturized. Bonus: niacinamide can also protect against UV rays and pollution.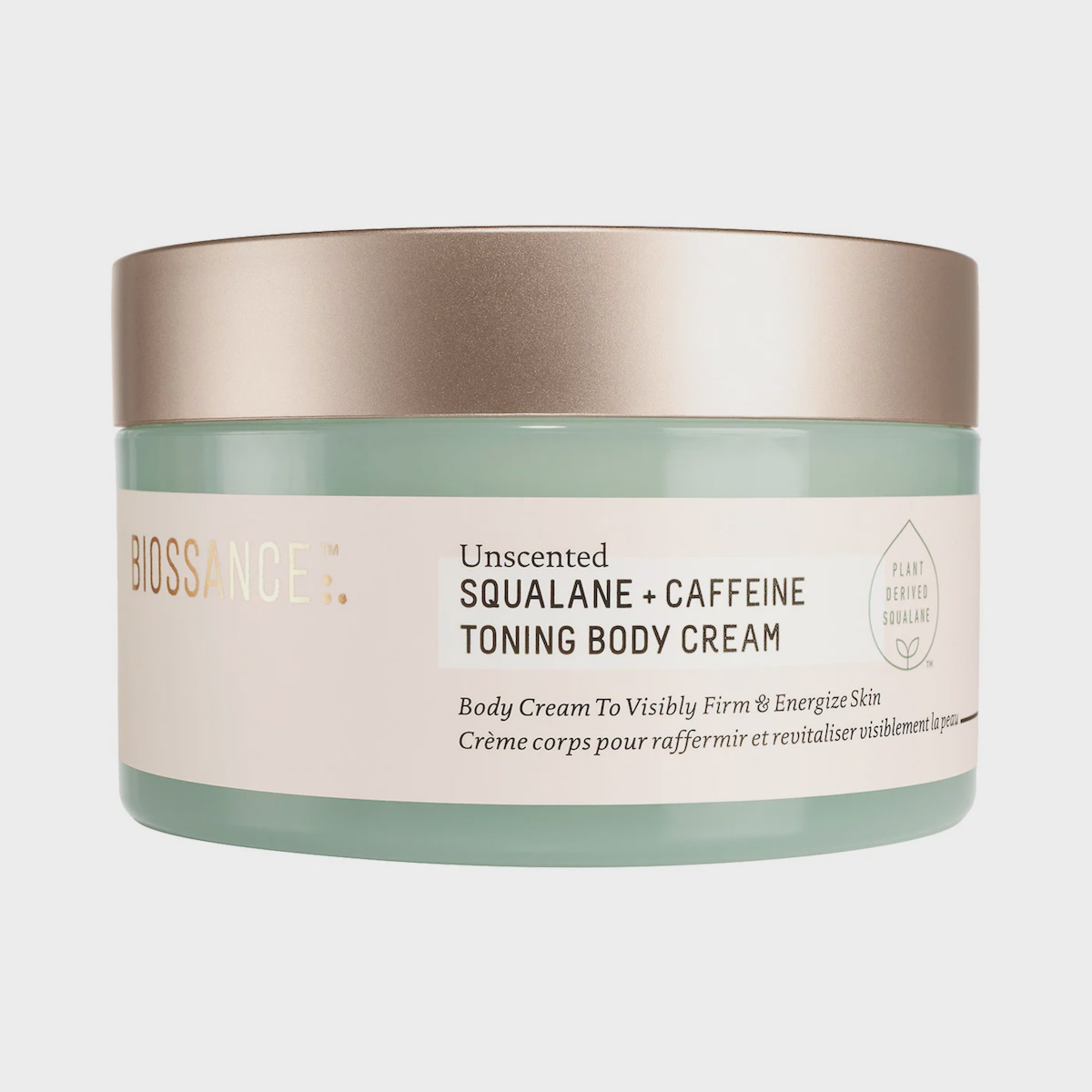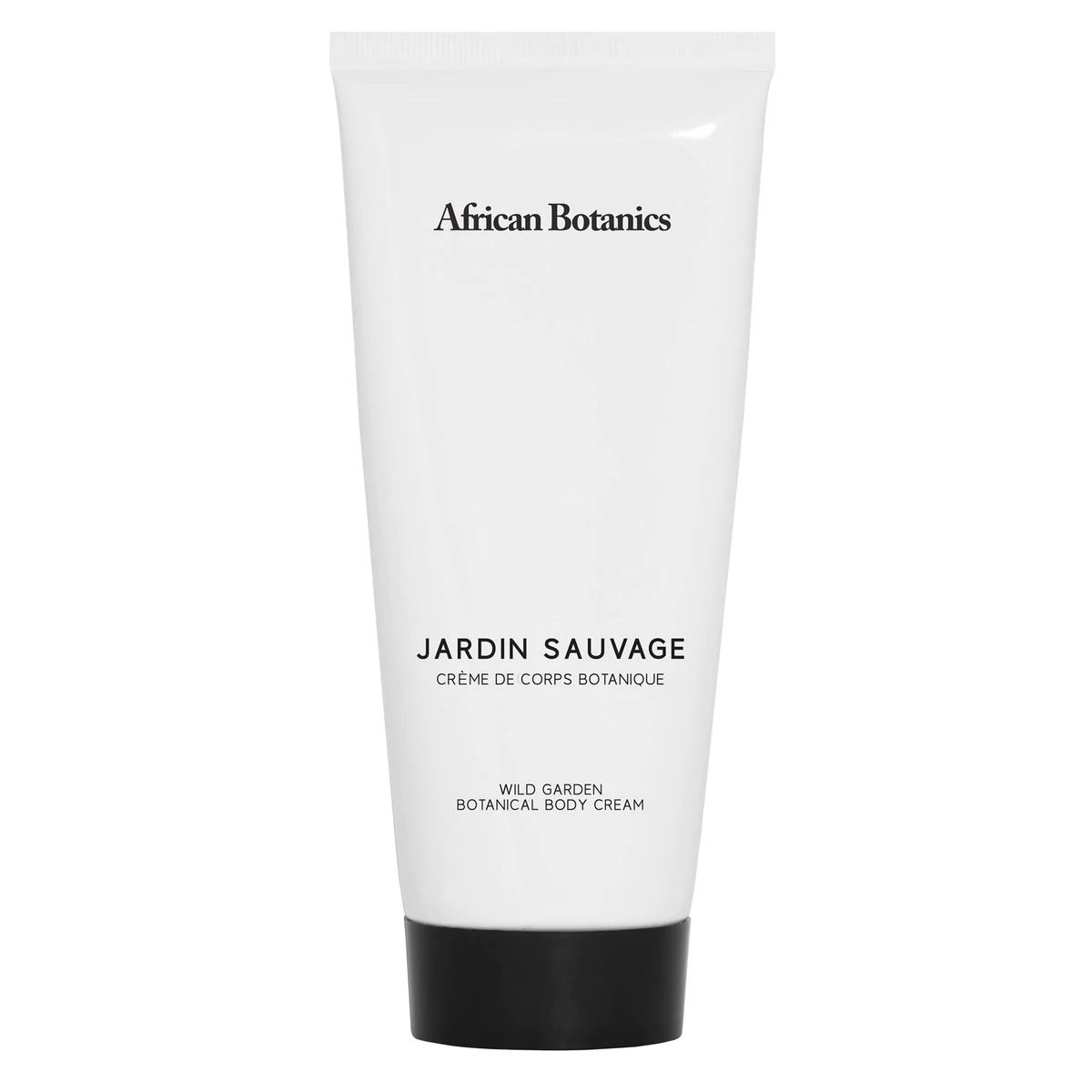 African Botanics Jardin Sauvage Botanical Body Cream
Aguilar loves this deeply moisturizing but fast-absorbing all-over body cream for its powerful list of ingredients: antioxidants, peptides, vitamin C, and a blend of nutrient-rich Southern African plants that help fight sun damage and support skin's natural elasticity.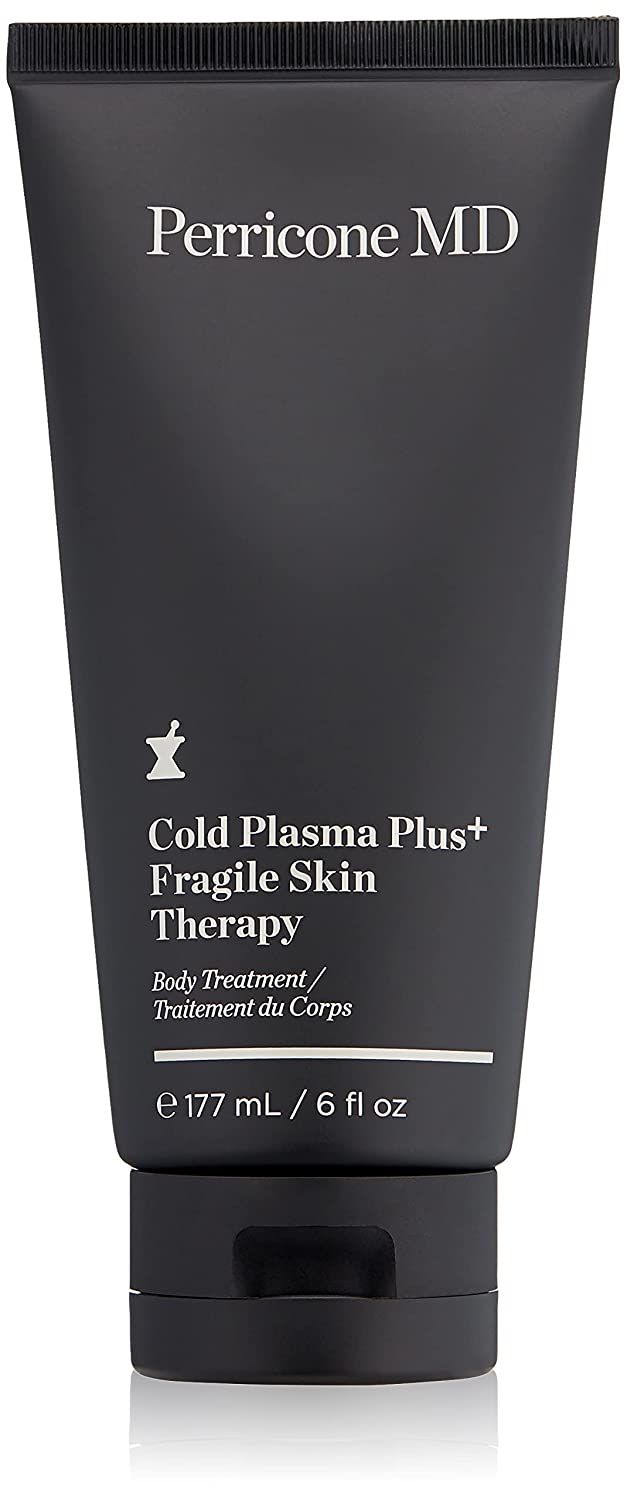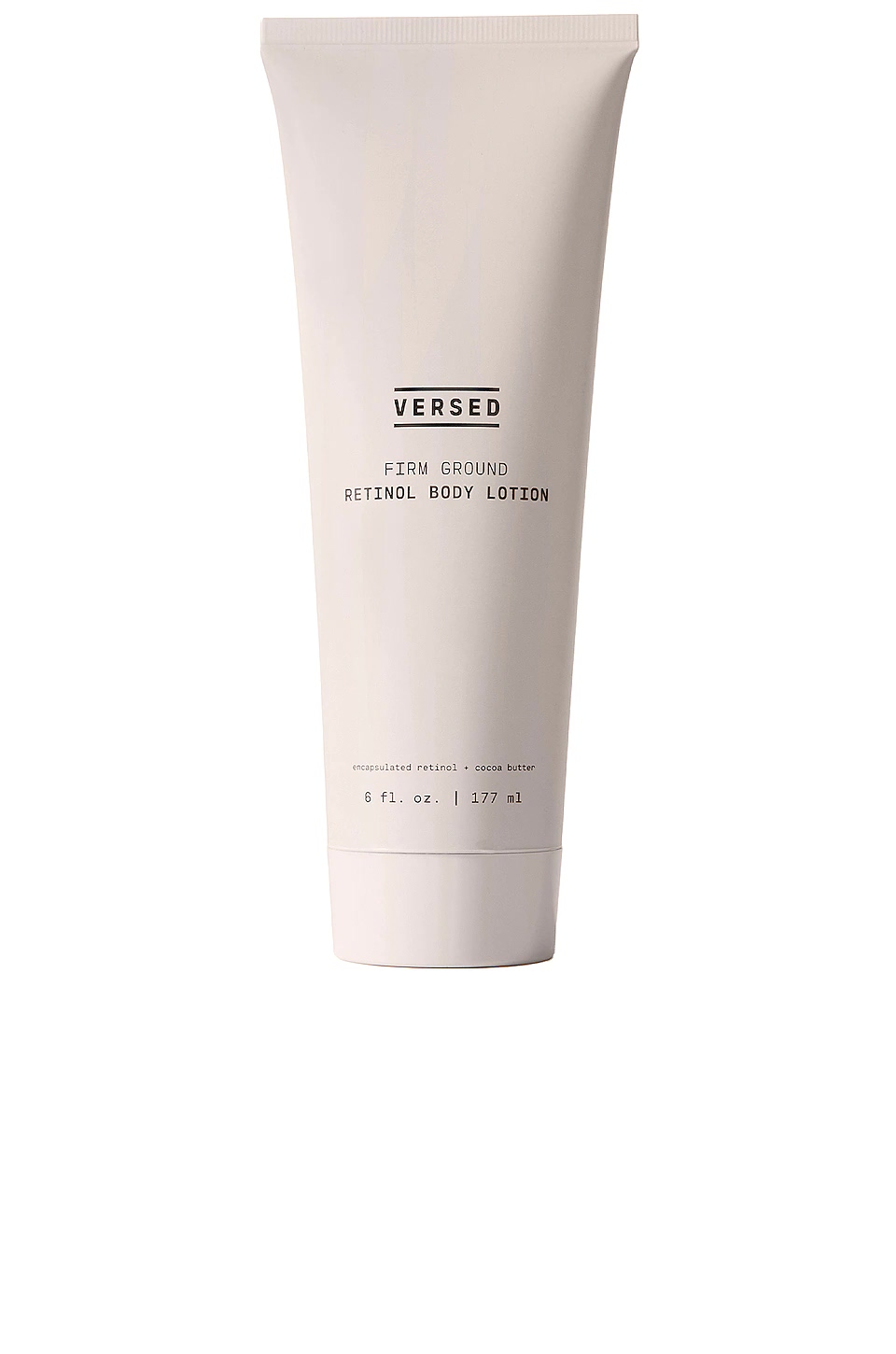 Versed Firm Ground Retinol Body Lotion
Burt is a big fan of this pure retinol body lotion. Formulated with nourishing squalane, the all-over body lotion locks in moisture while reviving fragile skin.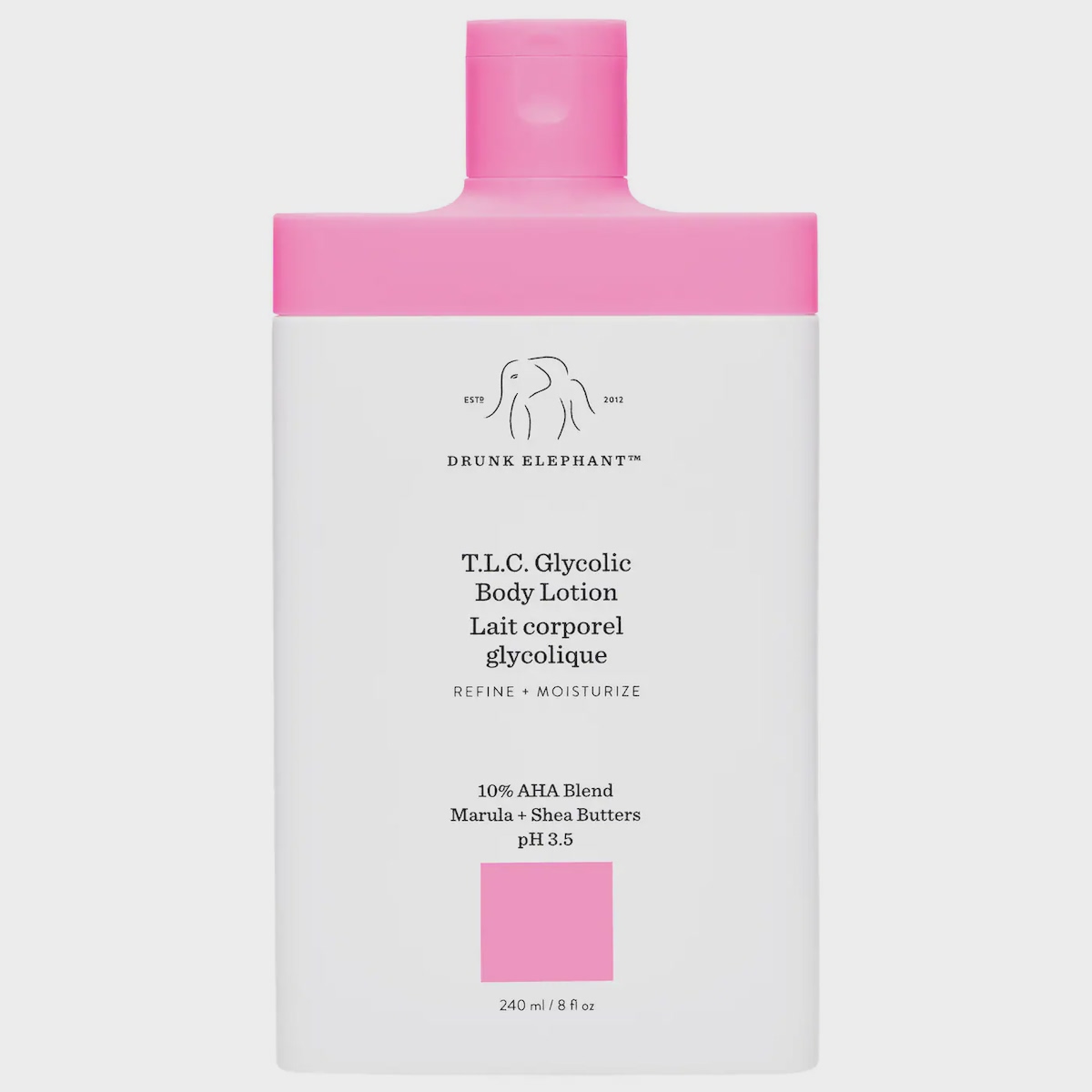 Drunk Elephant T.L.C Glycolic Body Lotion
This gentle exfoliating lotion is supercharged with marula butter, which is high in the antioxidants, essential fatty acids, and amino acids that can help strengthen our skin's natural barrier.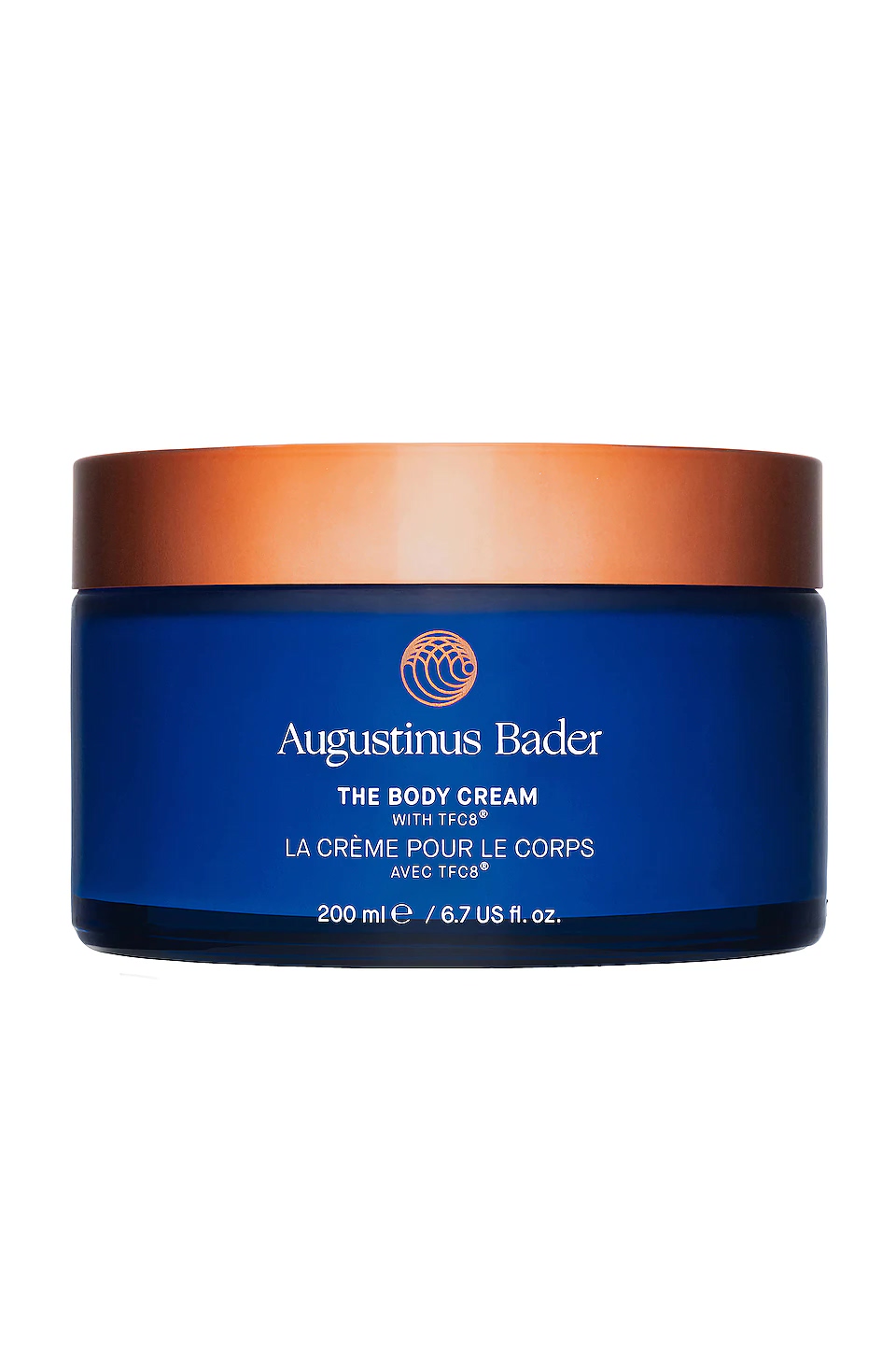 Augustinus Bader The Body Cream, $180
Though it costs a pretty penny, a little dab of this extremely moisturizing cream goes a long way, and features the same patented mix of amino acids, high-grade vitamins, and synthesized versions of molecules that make Augustinus Bader's face cream such a status symbol on your vanity.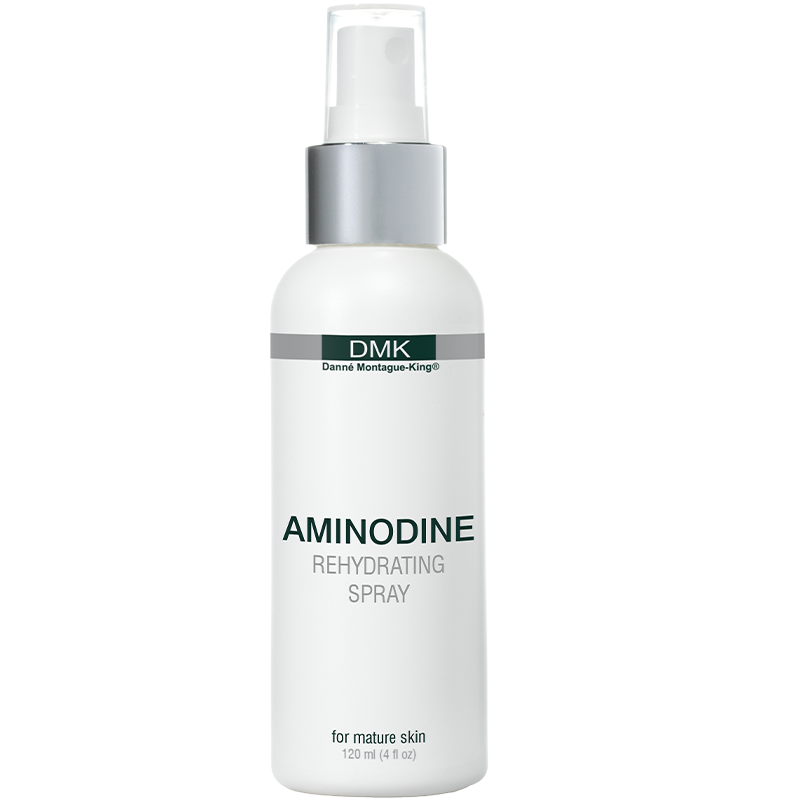 Aguilar is a huge fan of Danne Montague-King's moisturizing mist, particularly to address glycation in the skin.
"Glycation is caused when sugar molecules adhere to our collagen and elastin bundles and break them down," Aguilar explains. "Over time, we lose the ability to keep our skin firm. To normalize the effects of glycation, I recommend DMK's Aminodine Mist which helps prevent sugar from breaking down our ever-so-cherished collagen proteins. This mist is gently sprayed onto one's skin after cleansing."
The drugstore staple is beloved by dermatologists. This eczema-approved lotion features a powerful blend of ceramides and hyaluronic acid to lock in moisture where you need it most to protect your skin's natural barrier.