If I've learned anything from being a skincare aficionado (and my years as a beauty editor), it's that expensive skincare is pricey for a reason. There may be the occasional outlier that benefits purely from packaging and marketing, but for the most part, a high concentration of powerful ingredients justifies the price point. That being said, I've also learned that assuming expensive skincare lines are always better than budget finds isn't the case, either.
There are plenty of fantastic, professional-approved brands that use the same powerful ingredients you might find in a pricier tube. You just have to do your research. To help us cut through the B.S., we sought insight from three beauty experts—Natalie Aguilar, celebrity aesthetician, and dermatological nurse; Kasey Boone, esthetician and founder of Glow Skincare; and board-certified dermatologist Dr. Macrene Alexiades—to zero in on the best affordable skincare lines and products on the market. I even threw in a few of my own favorite discoveries. (Trust me, I've tried everything.)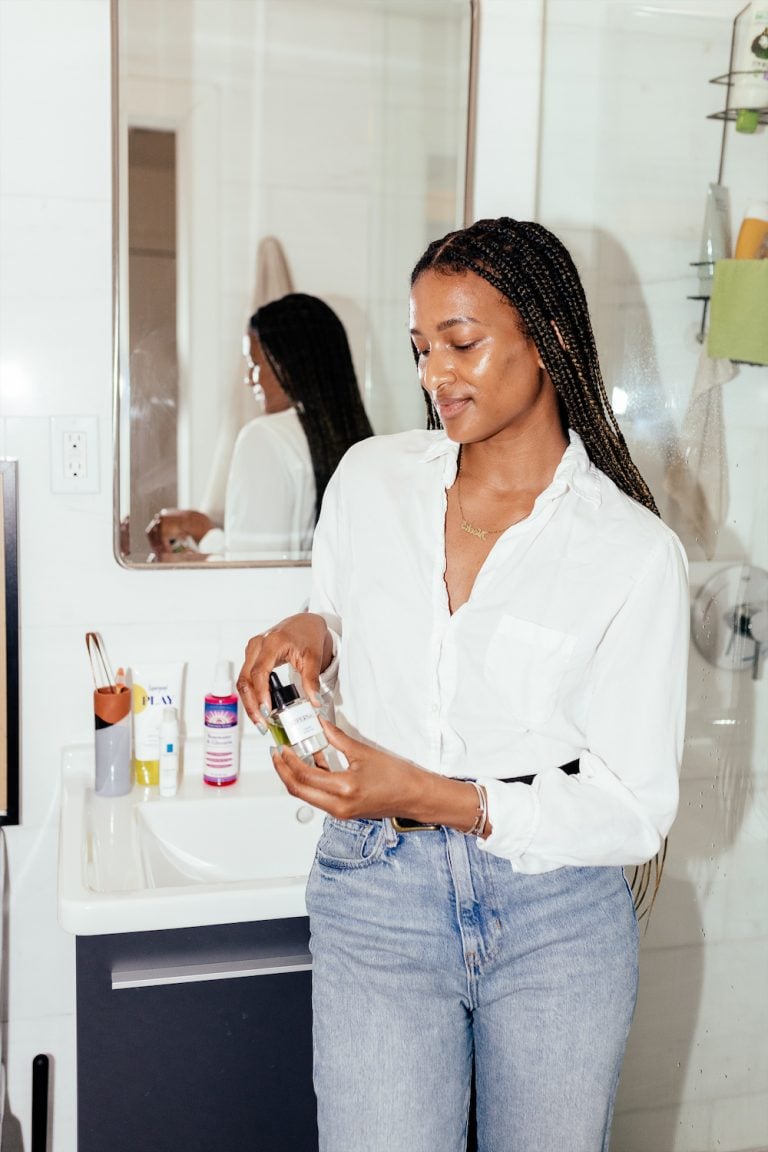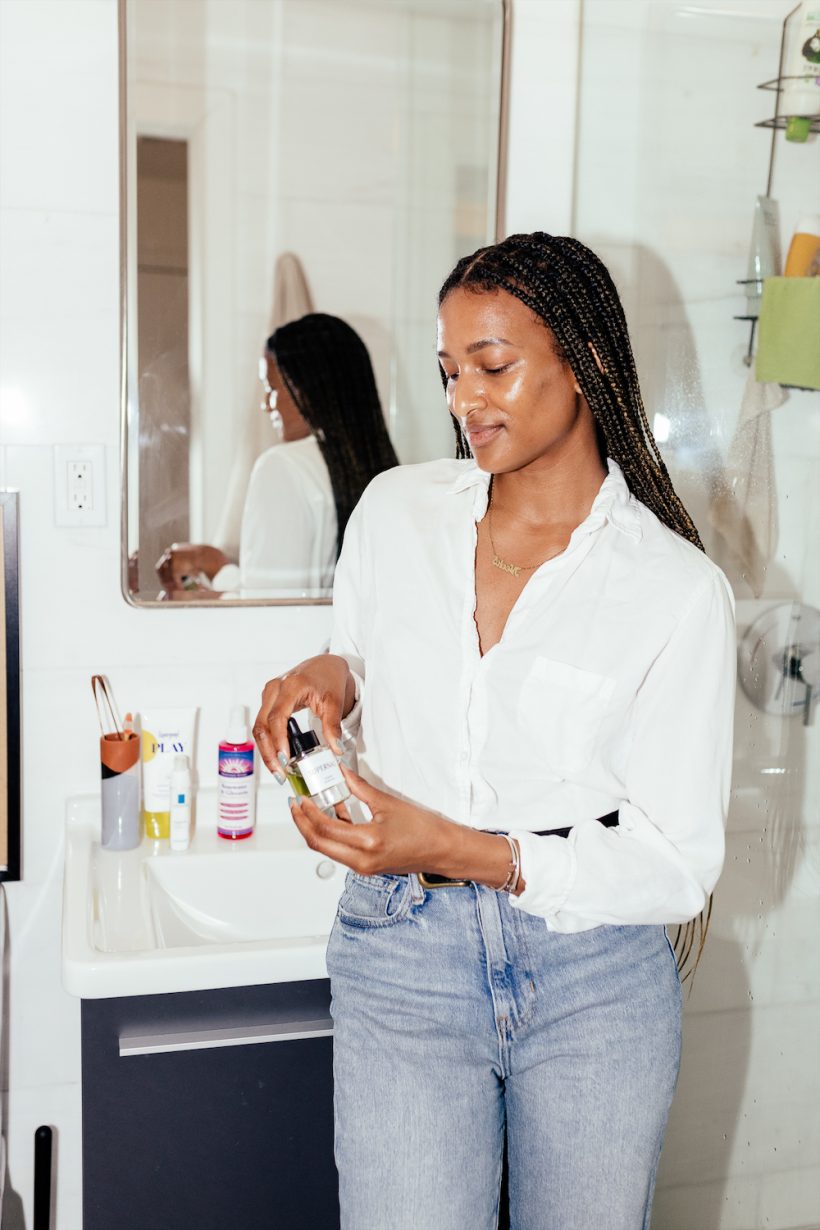 But before we dig in, let it be said: skincare is personal, and no one knows what your complexion needs better than you (or your dermatologist). For some, that perfect solution might come in an expensive bottle, but there are so many incredible wallet-friendly skincare lines on the market that you'll likely be able to find one to fit into your routine. From cleansers to moisturizers and everything in between, read on for expert-recommended efficacious finds priced well under $100.
WHY SHE RECOMMENDS IT: "I truly love a great pH-balancing facial cleanser. It's good for all skin types and works well at dissolving makeup, debris, and pollution without drying the skin or stripping it of its natural moisture barrier. It uses a microfoam technology with skin-loving acids like glycolic, lactic acid, and gluconolactone to gently exfoliate and even skin tone. I love that this product is clean, fragrance-free, alcohol-free, and vegan." — Aguilar
WHY SHE RECOMMENDS IT: "To help keep skin hydrated even as you cleanse, be sure to use a great hydrating cleanser. Cetaphil is a perfect example." — Dr. Alexiades
WHY I RECOMMEND IT: With its extremely affordable price points, I was a little dubious about The Ordinary, so I did some research to zero in on the buzzy brand's best products before buying. I was pleasantly surprised by everything I tried, but I would invest in the squalane cleanser again and again—which, thanks to the price, I can do guilt-free.
WHY I RECOMMEND IT: A dermatologist tipped me off to this relatively new brand a few months ago and I'm so grateful. Their hero product, which features 15% vitamin C and a beautiful mix of turmeric, vitamin E, and kojic acid, has earned nearly 100 five-star reviews on Sephora for a reason.
WHY SHE RECOMMENDS IT: "This is one of my staff's favorite budget-friendly serums. This concentrated product delivers an improved and even skin tone. I love the hyaluronic acid and vitamin E in the product to help give the skin the healthiest glow possible. Naturium is clinically effective biocompatible skincare that's been dermatologist tested and created with active, natural botanicals." — Aguilar
WHY SHE RECOMMENDS IT: "I love that they are a women-owned skincare line focused on food-grade ingredients, multi-use products, and zero-waste packaging." — Boone
WHY I RECOMMEND IT: I can't tell you how many times I've seen this drugstore product recommended by experts. The serum is super moisturizing thanks to its hero ingredient, hyaluronic acid, but also because of its mix of vitamins and ceramides. Even Allure named it one of the best hyaluronic acid serums of 2021.
WHY SHE RECOMMENDS IT: "They were clean before it was cool. The brand uses incredibly active ingredients with clinically proven results that don't break the bank." — Boone
WHY SHE RECOMMENDS IT: "This moisturizer not only increases skin moisture but also strengthens the skin barrier and smells amazing. Full of lactobacillus ferment, pomegranate, and milk thistle extracts, it increases microflora diversity for resilient and nourished skin and is great for all skin types. Best of all, LAYERS Skincare is formulated without parabens, mineral oil, petroleum, phthalates, sulfates, gluten, and other ingredients known to harm human health and the environment. Additionally, they never test on animals." — Aguilar
WHY SHE RECOMMENDS IT: "To keep skin hydrated, luminous, and glowing, choose a moisturizer that incorporates the right type of emollients for your skin type. This product works well for normal skin, and contains glycerin and hyaluronic acid to keep the skin barrier moisturized." — Dr. Alexiades
WHY I RECOMMEND IT: Another product from the gold standard of budget-friendly skincare, The Ordinary's effective peeling solution is the real deal. I wouldn't recommend it for those with sensitive skin, but if you're similarly blemish-prone, this vibrant serum is your friend.
WHY SHE RECOMMENDS IT: "Another favorite budget-friendly line, La Roche-Posay, has a lightweight formula that protects your skin from sun exposure to maintain a healthy, clean, and dewy appearance." — Dr. Alexiades
WHY I RECOMMEND IT: I never thought I'd find a sheet mask I'd love more than 111Skin's Rose Gold mask, but Tatcha's silky soft product, featuring a high concentration of botanical oils, completely won me over (and for about one-third of the price).