Since it's something we reach for at least once a day, it's important to know that the moisturizer we're using is the right one for our skin–and that it's also loaded with ingredients we can trust. I personally like my face to feel like a glazed donut post moisturizer, but if I use one that's meant for ultra-dry skin, it could clog my congested and breakout-prone skin. At their most basic level, moisturizers hydrate your skin, but the right ones can offer so many more benefits. And these days, we find ourselves looking for the best clean moisturizers with formulas that deliver and ingredients that are safe, sustainable, and impactful.
If you haven't found a favorite yet, or you're not quite sure how to use or choose a moisturizer, we've got answers. We looked to the experts and tapped Candace Marino, aka the La Facialist, and Laura Lemon of Lemon Laine, a natural beauty and wellness retail shop, to dive into all things moisturizer to help you source the right skin-quencher for you.
1 of 27
Moisturizer 101…
From what it actually is, to how to use it, to the best clean moisturizers on the market for every skin type (including budget-friendly options!), consider your skincare questions answered.
As a note, there's a lot of debate about what "clean" actually means. The clean beauty buzzwords are not well regulated, so it's tricky to know what you can trust. While each of the moisturizers included in this article passes the test for our experts, we've included links and notes on the ingredients for each product so you can choose what works best for you.
Before we dive into the nitty-gritty of moisturizers, their ingredients, and the expert recommendations, we took five with Marino and Lemon to find out the basics ie. what is a moisturizer, how are they best used in a skincare routine, what ingredients to look for, and so much more.
What are moisturizers?
Moisturizers are a category of product that is protective and nourishing in nature, they hydrate the skin and help retain moisture. — Candace Marino
Why do you need one (or don't you)?
I believe everyone needs moisturizers and finding the right one is key. When we use a hydrating or nourishing product, it helps our skin achieve balance, which will slow down overactive oil glands, topically hydrate (this is so important because our skin doesn't create water, it only creates oil), and will give the skin a more lively appearance. — Candace Marino
Moisturizers typically contain a water-like element that can lock in hydration into the skin–making it an important part of a healthy skincare routine. — Laura Lemon
When should you use it in your skincare routine?
Moisturizers are to be used after serums and before SPF during the day, and will generally be a final step in a nighttime routine unless you use an oil or balm to lock everything in at night. — Candace Marino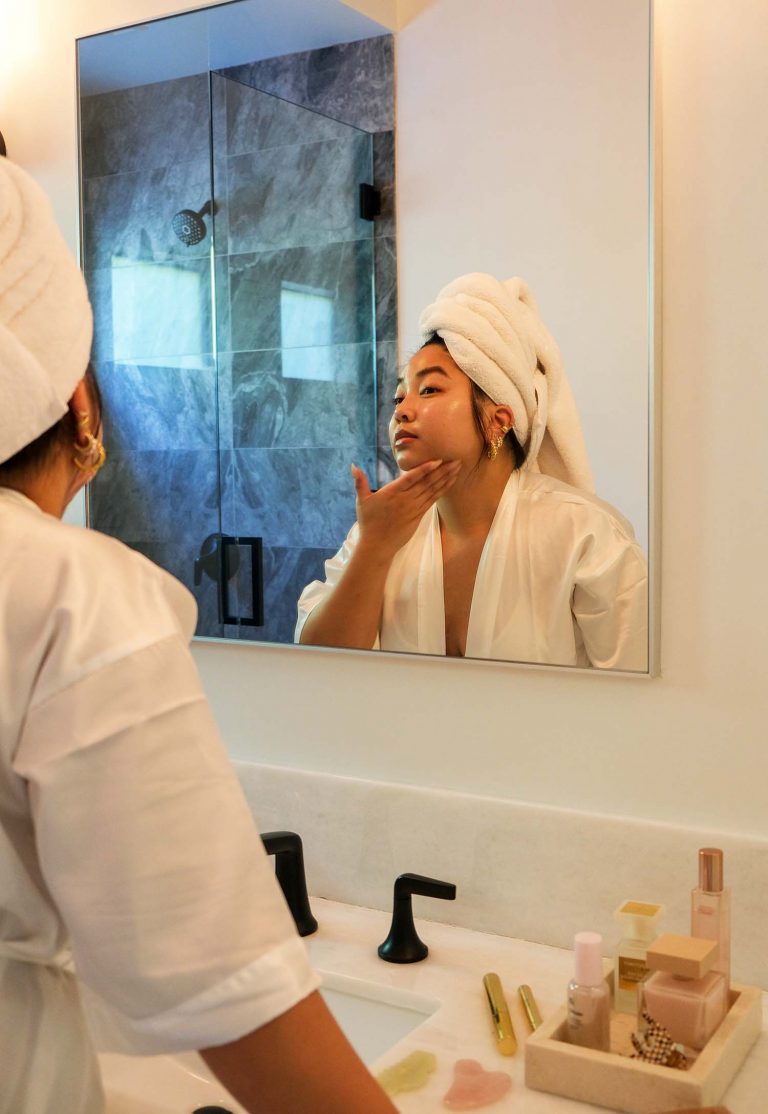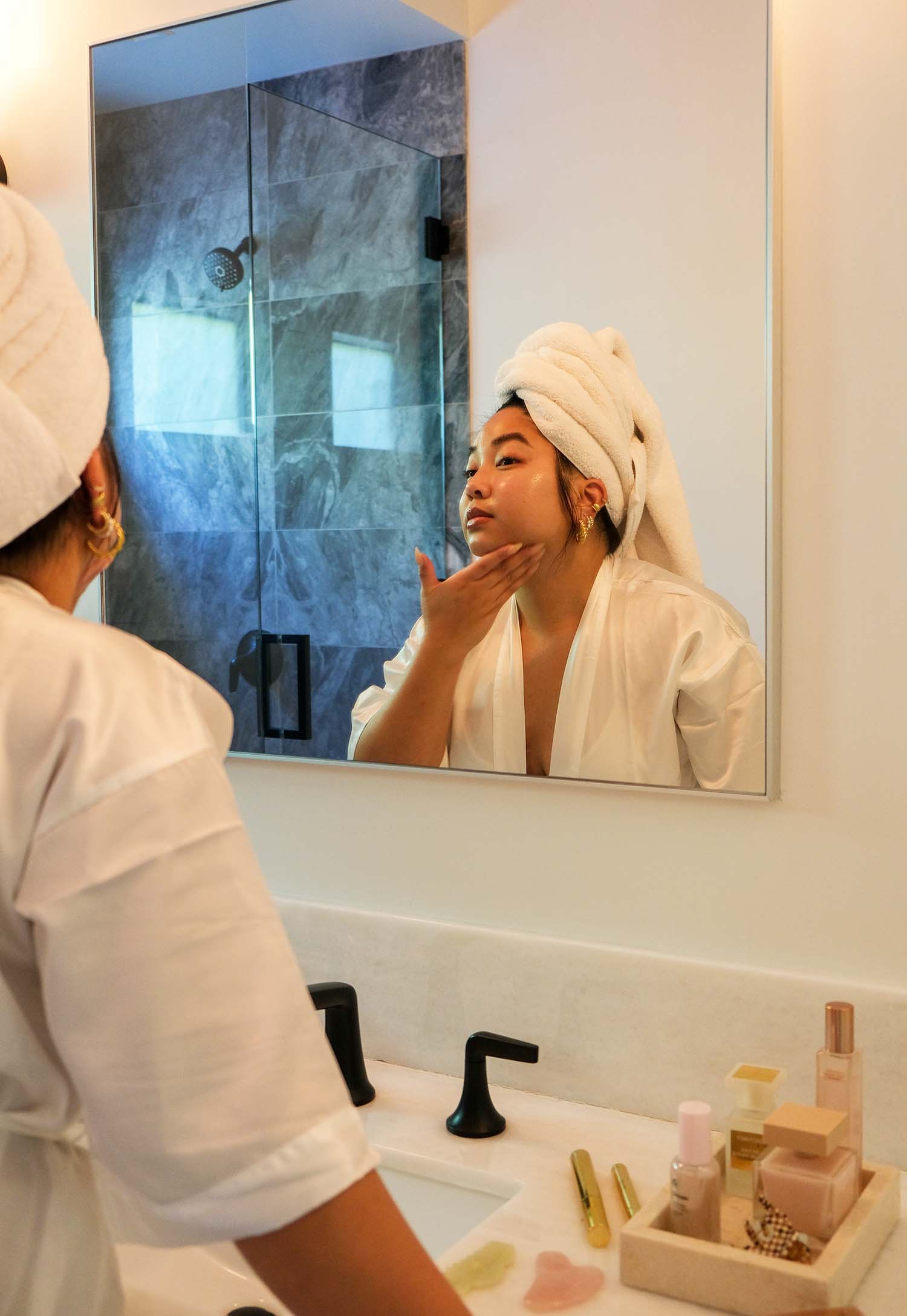 Do you need to pay a lot for a good moisturizer? If you do splurge, what to look for to make it worth it?
I believe money should be spent on high-quality products. I would rather pay a little more for a brand that is based on science, does clinical trials, has before and afters, and data around their formulation vs. a brand that has incredible marketing and fancy packaging. That's why most of the lines I carry are medically formulated.
That's not to say that there aren't some very valuable natural or over-the-counter brands available, but I always tell my clients to look at the price tag. If you're spending $150 and up at Sephora, it better have the data behind it, otherwise you're just buying into hypes and trends. Avoid looking at what your favorite celebrity or best friend is using—nine times out of 10 it's not right for you. Find a provider you vibe with and get real recommendations based on your particular needs. — Candace Marino
Why is finding the right moisturizer for your skin important?
There are so many moisturizer options on the market. I'm constantly testing moisturizers to make sure they are clean and can work well for a variety of people. Since everyone's skin is so unique and changes by the day (due to factors like the humidity, your hormone cycle, or even what you ate for breakfast), it's difficult to make a blanket recommendation that doesn't account for your unique skin factors.
So it is important to understand a bit more about the concept of skin hydration so that you can find the moisturizers (yes, plural) that work for you at a given moment.
Skin is made up of 64% water. When skin lacks water or hydration, it can get flaky, wrinkle-prone and even inflamed.
But not all moisturizers are created equal, some have more water-based ingredients which make them more lightweight and better for normal to oily skin. Others have less water and more oil-based ingredients that help with extra hydration for drier skin. One of the best pieces of advice I can give on navigating a moisturizer that works for you is to sample the texture on the back of your hand. Feeling the formulation can give you a quick idea of its water-based vs oil-based properties.
And my pro tip when you're feeling extra dry? Apply your moisturizer when your skin is still a bit damp from cleansing. This will help lock in even more moisture.
— Laura Lemon
Should you change it up based on the season?
It depends. Some people do really well with one consistent moisturizer yearlong, others do need to adjust their moisturizers based on their skin type, the climate they live in, and how their skin changes throughout the seasons. If your skin is suddenly experiencing new challenges with the change of the season, chat with your provider. — Candace Marino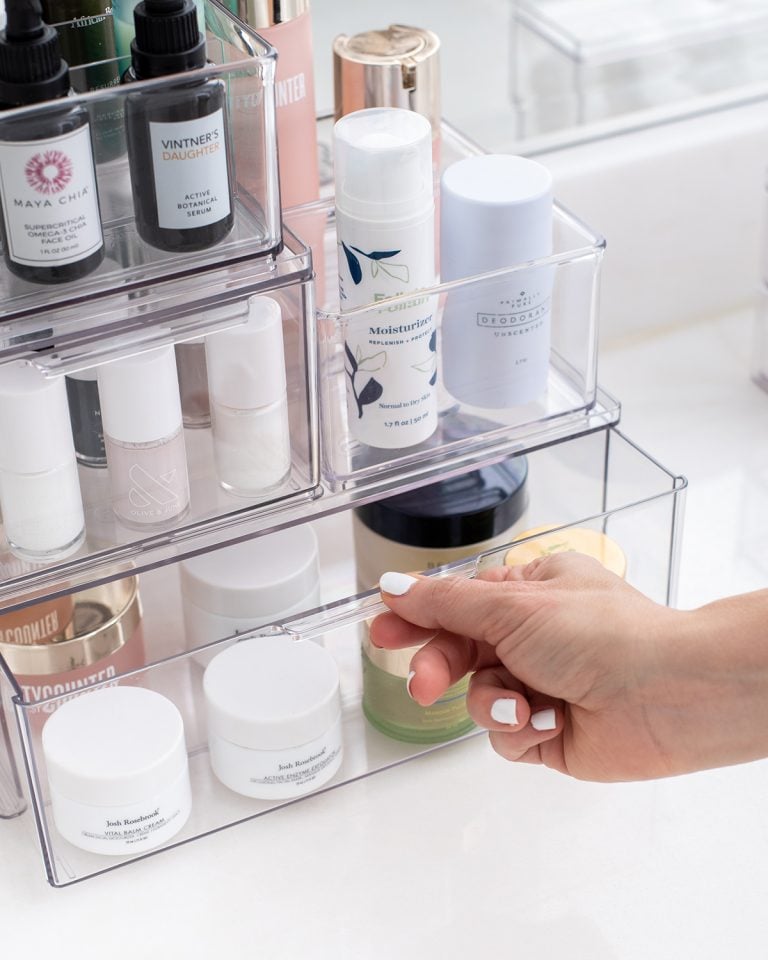 Do you need different moisturizers for morning and night?
It's most important to find a moisturizer that suits your individual skin type and needs. This can be a preference, but it can also be determined by the ingredients in the formula. Some brands will include more antioxidants or SPF in an AM formula and more regenerating ingredients like Retinol in a PM formula.
I prefer using serums as my power products for both day and night, meaning, I'll address my skin's needs for morning and night with serums and use the same moisturizer AM/PM. There's no right or wrong for this, it's all about finding what works best for your skin. — Candace Marino
What ingredients are essential for a moisturizer?
While moisturizers can use active ingredients to offer benefits like brightening, fine line reduction, and smoothing texture, the basic goal of moisturizers is to, well moisturize. Peptides are your skin's best friend — these little protein structures tell your skin to produce more collagen which can help strengthen the skin barrier. — Laura Lemon
Look for peptides, ceramides (fatty acids) and humectants (bind moisture to the skin) in your moisturizers too. — Candace Marino
What ingredients should you look for based on your skin type?
Lemon shares her top tips:
For normal skin, you're in luck! Things are pretty simple, go for a balance of hydrating and nourishing ingredients.
For acne-prone or oily skin, try algae or seaweed-based ingredients with high mineral content to help prevent blemishes. Watch out for comedogenic ingredients as these can clog pores. Acne-fighting ingredients like salicylic acid and glycolic acid can be helpful but go easy. (Note from Lemon: AHA's may reduce the effectiveness of peptides).
For dry skin, hyaluronic acid (also sodium hyaluronate) acts as a humectant and can absorb 10x its weight in water. Peptides are great too!
For dull or dry skin, look for a Vitamin C to brighten your complexion. Move over oranges, the best Vitamin C source is from Kakadu Plum which has the highest recorded content of Vitamin C of any food in the world.
For anti-aging, If you're looking to diminish signs of wrinkles, I recommend a moisturizer with added peptides.
For sensitive skin, azulene oils like Blue Tansy and Blue Chamomile are great for calming the skin.  Botanical extracts and oils can be great for your skin type but go easy with ingredients that can aggravate sensitive skin, such as BHA's, retinol, vitamin C, etc.
What are some tips when trying to find the best moisturizer for your skin?
There have been so many innovations and interesting ways botanical-based ingredients are being used in natural skincare, but sometimes it can feel like you need a chemistry degree in order to navigate an ingredient list.
There are some simple tricks-of-the-trade when making decisions. Pay attention to the top of the ingredient list. If the first five ingredients listed are recognizable, quality, or appear botanical-based, you're much better off. Ingredients are listed in order of most to least content within a product. This helps to ensure that you're most likely getting generally safe ingredients. — Laura Lemon
How can we get past clever marketing to find skincare products that actually work?
I respect everyone's opinions and choices, but I'm not into the "dirty, toxic" lingo that some skincare brands use to sell their products. I am about facts and science and don't subscribe to the fear that brands instill in consumers to sell their products…there are a lot of ingredients that are labeled 'dirty' that have no true scientific evidence to prove them to be harmful.
Take parabens for example. Almost all raw ingredients that are delivered to a skincare company to formulate their products are preserved in parabens, but brands don't have to disclose this because they do not formulate with parabens in their actual product. Preservatives are of course necessary, especially for water-containing products (aka most), or they will grow yeast, bacteria, and mold. Marino explains that many brands have been forced to reformulate and that parabens aren't always the scary ingredient people have been led to believe.
Fun fact, parabens are many times naturally derived: cucumbers, blueberries, carrots, and raspberries actually produce parabens to prevent themselves from bacterial attacks. Above all, formula is what matters in a skincare product. Does the product's formula back its claims?
— Candace Marino
How can you tell what type of skin you have?
This is usually quite obvious but if you are confused by this you are probably normal/combination. The best practice is to consult with a professional to help guide you.
If you're looking for a quick guide, see below:
Normal Skin: Your skin is balanced—not too oily or dry. It doesn't mean you don't have other skin concerns (like fine lines, pigmentation, etc.), but you can use most moisturizers.
Oily Skin: If you tend to feel shiny, especially in the t-zone, you may have oily skin. Oily skin simply means you have very active oil glands. Oily skin can also be acne-prone, but not always. Pores can more easily become clogged.
Dry Skin: Dry skin tends to suck up moisture leaving you feeling parched. You may also experience flakiness and fine lines. Other skin concerns may be dullness or wrinkle prevention.
Combination Skin: Combination skin usually has specific areas that have differing levels of oily or dryness. Oftentimes, the t-zone can trend oily while the cheeks can be dryer.
Sensitive Skin: Sensitive skin often mildly to severely reacts to certain ingredients with itchiness, redness, burning, or inflammation. You may also have eczema, psoriasis, or another skincare condition.
5 of 27
The best moisturizers for clean skin are… (drumroll please!)
While we understand that everyone's definition of affordable is different, high-quality moisturizers can be pricey. We included a more affordable option that was under $50 within each category.
Scroll on for the best clean moisturizers for each skin type.
For Balanced Skin…
iS Clinical Reparative Moisture Emulsion
"This intensive, rejuvenating moisturizer is formulated with pharmaceutical-grade botanicals, peptides, and powerful antioxidants. Reparative Moisture Emulsion helps keep your skin looking and feeling healthy, smooth and protected." — Candace Marino
Key Ingredients: Infused with pharmaceutical-grade botanicals, peptides, and antioxidants. Hyaluronic acid plumps and locks in moisture, copper peptides stimulate collagen production to help firm and visibly reduce wrinkles over time, and enzymes to combat skin-damaging free radicals and protect against future signs of aging. Paraben-free.
Vintner's Daughter Active Botanical Serum 
Clean in every sense of the word from formulation to sustainable ingredient sourcing and packaging you've probably seen this little black bottle around. This lands in the balanced section because it really works for most skin types.  "A luxurious face oil, formulated with 22 of the world's most nutrient-rich botanicals for nourishing and restorative moisture. Think of this as your all-in-one face serum, brightening, clearing, plumping, hydrating, smoothing—yep, it's covered." — Laura Lemon
Key Ingredients: This potent concentration delivers 60+ restorative nutrients including restorative phytoceramides and phytonutrients, balancing minerals, brightening vitamins, free-radical fighting antioxidants, moisturizing fatty acids, and nourishing omegas 3, 6, 7, and 9.
Budget-friendly option: Onekind Mega Multitasking All Day Moisturizer
Why we recommend it: "Great for normal to dry skin. Contains ashwagandha to help skin fight stressors like pollution and blue light from too much screen time." — Laura Lemon
Key Ingredients:  Hyaluronic acid hydrates while ashwagandha and a blend of peach, apple, and ginseng work to ward off damage from environmental pollutants. Clinically and allergy-tested. Free of artificial colors and dyes, silicones, PEGs, phthalates, and petroleum/mineral oil.
For Blemish Prone/Congested/Oily Skin…
"Great for acne-prone, oily skin. Vitamin-rich algae oil infused with thyme and juniper to help decongest the skin and minimize shine." — Laura Lemon
Key Ingredients: A proprietary trio of seaweeds (Gigartina, Macrocystis, Undaria), abundant in vitamins, minerals, antioxidants, and essential fatty acids, hydrates, nourishes, and provides anti-aging benefits. Tea Tree, a natural antibacterial essential oil known for its clarifying and purifying properties, helps support clear skin. White Thyme is rich in potent thymol to diminish the appearance of blemishes and congestion on the surface of the skin.
Transformation Face Cream by Jan Marini
"Transformation Face Cream's advanced patented formula helps reduce the visible signs of aging while providing superb hydration to the skin. From the first application of this hydrating face cream, your skin will appear immediately smoother with a silky softness." — Candace Marino
Key Ingredients: Aloe Vera supports skin repair through anti-inflammatory properties. Alpha Hydroxy Acids accelerate cell turnover through exfoliation, revealing younger, healthier skin. Antioxidants fight free radical damage that accelerates the aging process. Hyaluronic Acid keeps your skin hydrated throughout the day. Peptides increase the production of collagen to repair skin damage and slow the aging process.
Budget-friendly option: Indie Lee Squalane Facial Oil
"Great for acne-prone, oily skin. Bouncy gel-like texture delivers lightweight hydration without the use of any essential oils." — Laura Lemon
Key Ingredients: Formulated with pure 100% Olive-derived Squalane to hydrate and nourish.
For Dry Skin…
The Rich Cream by Augustinus Bader
"This intensely luxurious, super hydrator stimulates skin's natural processes of rejuvenation to dramatically improve the complexion's appearance."  — Candace Marino
Key Ingredients: Replenishing argan, avocado, and evening primrose oil, rich in omega 6 fatty acids and antioxidants, helps to protect skin from free radicals. 100% vegan and free of gluten, GMOs, parabens, fragrance, SLS, SLES, DEA, heavy metals, talc, and petrolatum/paraffin/mineral oil.
Tata Harper Water-Lock Moisturizer
"We love the refillable container and the hygienic dispensing system—it also feels oh-so-good on the skin. Great for dehydrated, rough skin. Orange peptides and pomegranate spheres help create a breathable barrier for a smoothing effect on the skin."  — Laura Lemon
Key Ingredients: A lightweight, silicone-free hydrator that primes and smoothes with orange peptides, pomegranate spheres, and macro hyaluronic acid. This lightweight moisturizer is engineered with water-locking technology to deliver a sustained dose of hydration. Orange peptides and pomegranate spheres help form a breathable barrier for a silicone-free smoothing effect. Free from GMO, fillers, synthetic chemicals, and artificial colors or fragrances.
Budget-friendly option: Weleda Skin Food
"I actually don't know many makeup artists that don't keep this stocked in their kit. Why? This ultra-rich cream works for so many skin types, but is deeply hydrating and leaves skin feeling soft, dewy, and healthy. The best part? It's $19 and you can get it at Target. If you're looking for something lighter, try the Skin Food Light." — Hannah Zahner
Key Ingredients: Potent plant-extract formula intensively nourishes dry skin. Cruelty-free and always free from synthetic preservatives/fragrances, phthalates, colorants, and raw materials derived from mineral oils.
For Sensitive Skin…
SkinBetter Hydration Boosting Cream
"Ultra-soothing, with a lightweight velvety finish, this cream is great used in combination with treatment products, retinoids, and exfoliators. This is an MD dispensed line and requires you to sign up to purchase online through a provider, but it's available in my office and through the link above."  — Candace Marino
Key Ingredients: This cream uses a unique combination of ceramides and botanical lipids to hydrate the skin and provide a smooth and supple, yet airy finish.
"This moisturizer is included because I have multiple people in my life who swear by it for reducing redness in their dry/inflammation-prone skin. The formula is light but so creamy and hydrating and has a light refreshing scent. My blemish-prone skin is even happy using it!" — Hannah Zahner
Key Ingredients: With a science-based approach to formulation, this cream is made with ethically sourced, plant-based ingredients. Organic cloudberry and chia extracts rebuild skin's strength and replenish the moisture barrier with complete essential lipids and high levels of vitamins. Calm liposome heals dry skin and works deeply to enhance skin resiliency.
Budget-friendly option: CV Skinlabs Calming Moisture
"THE moisturizer for sensitive, dry skin that needs a dose of TLC. Hydrating yet lightweight- the perfect day or night formula." — Laura Lemon
Key Ingredients: All ingredients are toxicology screened for carcinogens, xenoestrogens, and other potentially harmful ingredients. Clinically proven results. This moisturizer contains a tri-rescue complex, a blend of turmeric, bisabolol, and reishi mushroom, which has calming and anti-inflammatory properties and is designed for all sensitive skin types.
For Dull Skin…
Goop All-in-One Nourishing Face Cream
"Great for dry, dull skin. Whipped, lightweight super-cream that melts into skis. Clinically tested to significantly improve firmness, elasticity, glow, the appearance of fine lines and wrinkles, and brightness after just four weeks." — Laura Lemon
Key Ingredients: Made with ceramides to help promote smooth and firm skin, schisandra fruit to her improve skin elasticity and reduce the appearance of fine lines, and illipe butter to nourish and soothe skin. Formulated without parabens, petroleum, phthalates, SLS, SLES, PEGs, TEA, DEA, silicones, or artificial dyes or fragrances.
Creme PIGM 400 by Biologique Recherche (available by email or in office)
"This formulation helps correct existing pigmentation imperfections and prevents new age spots from forming, increasing luminous and evenness".  — Candace Marino
Key Ingredients: This cream contains whitening agents of young cress shoots, plump pulp extract, and soybeans that act on the melanogenesis process at all levels, from pigment creation to their surface migration. It also includes active ingredients with antioxidant properties to limit protein and lipid oxidation.
La Fervance Éclat Extraordinaire
"Great for dry, dull skin. This magical balm may be pricey, but it's worth it. With its honey-like texture that turns into an ultra balmy oil as it sinks in, it can serve as a mask, primer, and moisturizer. The 3-in-1 beauty balm is infused with 23k gold for that no-makeup glow." — Laura Lemon
Key Ingredients: Ingredients like mimosa and jojoba extracts, baobab lifting gel, hyaluronic acid, Buriti oil, Kakadu plum extract, vitamin E, 23K gold, pearly pigments and pure seawater from the French Breton coasts, this balm packs a punch.
Budget-friendly option: INNBEAUTY PROJECT, Next Level No BS Moisturizer
"Clinically tested, this pH-balanced formula contains niacinamide, ribrose, and licorice to help reduce the appearance of pores, increase brightness and support a healthy skin barrier." — Hannah Zahner
Key Ingredients: Formulated with clean, clinically proven actives.
For Anti-Aging…
"Formulated with Heparan Sulfate Analog (HSA), SENTÉ® Dermal Repair Cream absorbs quickly and goes beyond surface hydration to restore the skin's natural ability to renew itself. With continuous use, it is clinically shown to diminish the appearance of wrinkles, while improving skin tone and texture."  — Candace Marino
Key Ingredients: Heparan Sulfate Analog is a revolutionary repairing molecule that helps reduce redness, delivers deep hydration, and supports the skin's ability to repair itself. Doesn't clog pores, is paraben, gluten, and fragrance-free.
Osea Advanced Protection Cream
"Great for sensitive, dry or aging skin. This ultra-rich moisturizer doesn't feel greasy and has the added benefits of strengthening amino acids."  — Laura Lemon
Key Ingredients: Plant-derived amino acid DPHP, visibly firms skin and plumps the appearance of fine lines. Gigartina seaweed deeply hydrates and locks in moisture for unparalleled barrier protection.
Budget-friendly option: Evolve Organic Beauty, Multi-Peptide 360 Moisture Cream
"Formulated for mature skin, this beauty cream is thick and nourishing, and helps to reduce the visibility of fine lines, increase firmness, and improve skin tone, as well as provide intense hydration for normal to dry and mature skin."  — Hannah Zahner
Key ingredients: Handmade in small batches with organic ingredients, this cream is packed with superfoods and high-tech green ingredients to deliver comprehensive benefits.
Meet the Experts: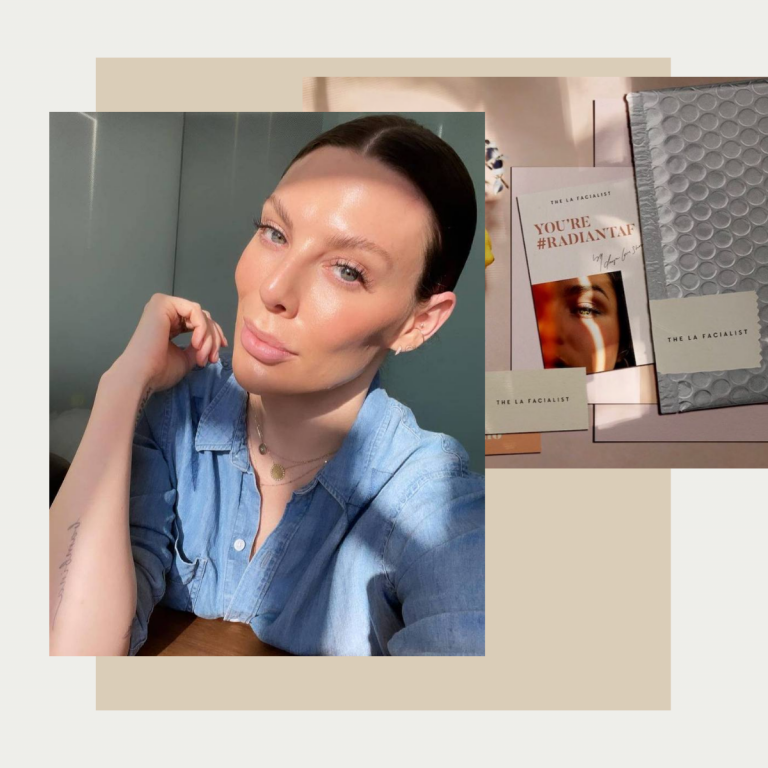 As an aesthetician with 15 years of experience, Marino has worked in almost every arena in the skincare industry- from skincare boutiques, wellness centers, hotel spas, dermatology, and plastic surgery practices. Her passion for skin led her to launch the LA Facialist. On starting her personal brand: "I truly believe that when we leave what's no longer serving us and go after what we truly want, things come together just the way we imagined them to."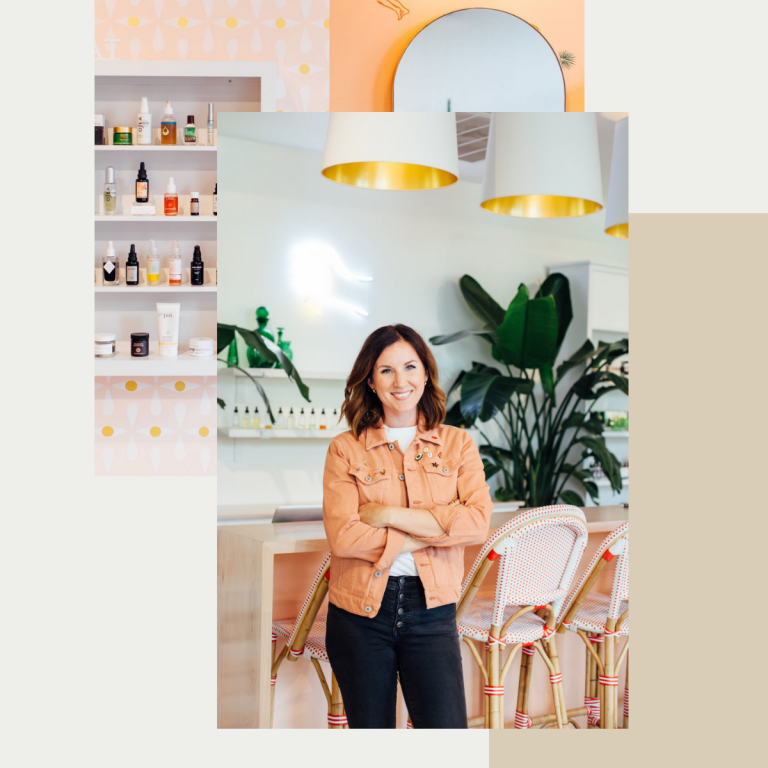 Lemon Laine has quickly become a go-to for sourcing tried-and-true clean beauty. In fact, Lemon reveals she's been a "product junkie since crushes on Jonathan Taylor Thomas were a thing." As a buyer, she launched the natural beauty category at Walmart more than a decade ago and spent time in San Francisco working in product development first for Yes To then for Juice Beauty where they launched Goop's skincare line until finally starting her own company, Lemon Laine with locations in Nashville and Houston, as well as an online experience called Club Lemon Laine. Her love of beauty and wellness products remains as strong today as it did when her middle-school-self made lip balms to sell to her friends.
Loved this post? Pin this graphic to come back to it later.