No shade to my younger self, but I'm really not sure how I made it through my college years and early twenties without a proper, personalized skincare routine (though I'm grateful to have always been adamant about sunscreen!). While some support washing your face with nothing but water, nowadays, I can't get by without a cleanser-serum-moisturizer-SPF routine. And while my efforts have been met with glowy rewards, I'd love a little insight into the best ingredients for dry skin—because boy, is my skin in need.
Whether it's been bugging you for a while or it's showing up for the first time, chronic and even occasional dry skin isn't fun. The good news though, is that arming yourself with the best ingredients for dry skin can do wonders for your complexion, confidence, and comfort. Because let's be real, nothing beats a glow-up.
Featured image by Belathée Photography.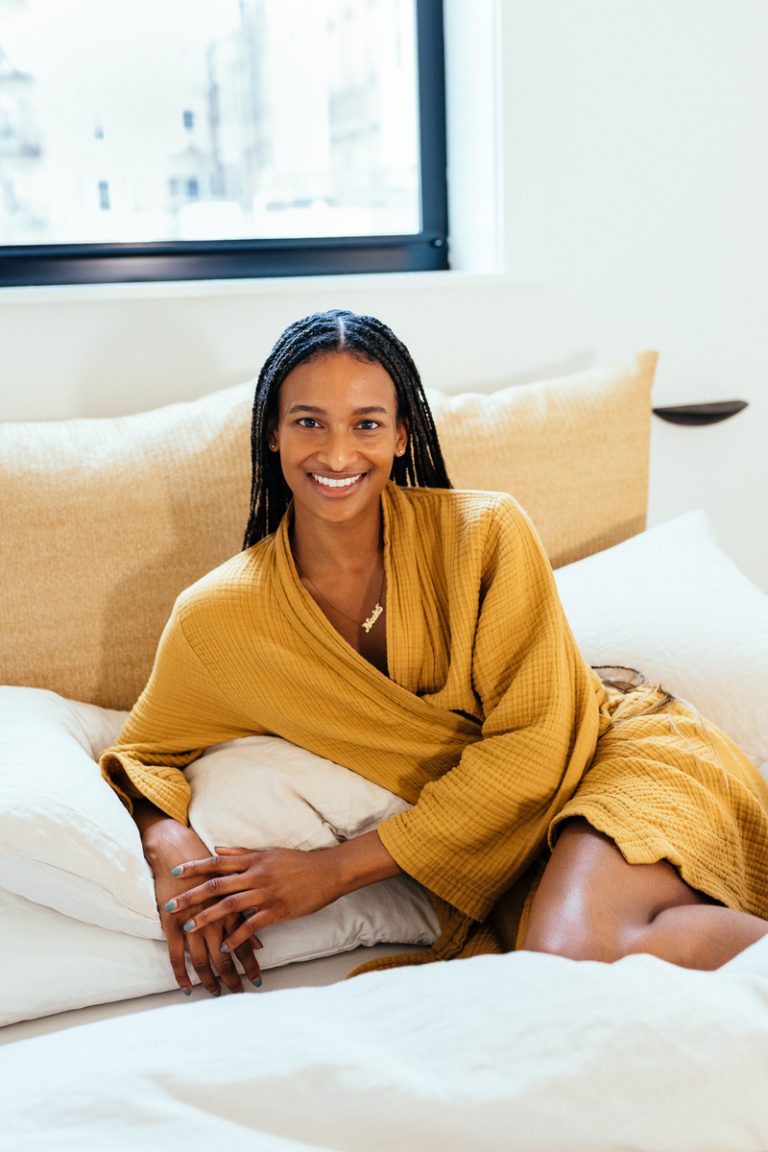 To dive deeper and solve my dry skin woes, I spoke with Dr. Trevor Cates, founder of revolutionary, natural skincare brand, The Spa Dr. Because she's adamant about taking a holistic approach to helping her patients (and 30K+ followers on Instagram) achieve healthy, radiant skin, I knew I'd found the ultimate source for nailing down the best ingredients for dry skin.
Keep reading for Dr. Cates' expert insights on all things repairing and revitalizing dry skin—from treating its root causes to a beauty-boosting diet—consider this your ultimate guide to glowy skin.
What causes dry skin?
In not only beauty, but the larger topic of health and wellness as a whole, addressing concerns with a from-the-source approach is (thankfully) being adopted more and more. Yes, quick fixes can provide the satisfaction of immediate, noticeable improvement, but truly getting to the root of these issues can nip them in the bud for good.
Such is Dr. Cates' take on dry skin. She's quick to cite the overlooked causes, like those related to diet and lifestyle. "Chronic dry skin and dandruff is often the result of an essential fatty acid deficiency," she notes. And don't dismiss the role hormones play in contributing to dry skin. Dr. Cates cites imbalanced hormones (such as hypothyroidism) as a factor in developing skin problems.
Last but not least, if you're experiencing dry skin, it might be a sign to learn more about your skin microbiome. "When your skin microbiome shows signs of being compromised and you're showing signs of dry skin," says Dr. Cates, "you'll want to boost the beneficial balance of microorganisms on your skin, too." Doing so comes with plenty of benefits, namely a smoother, brighter complexion.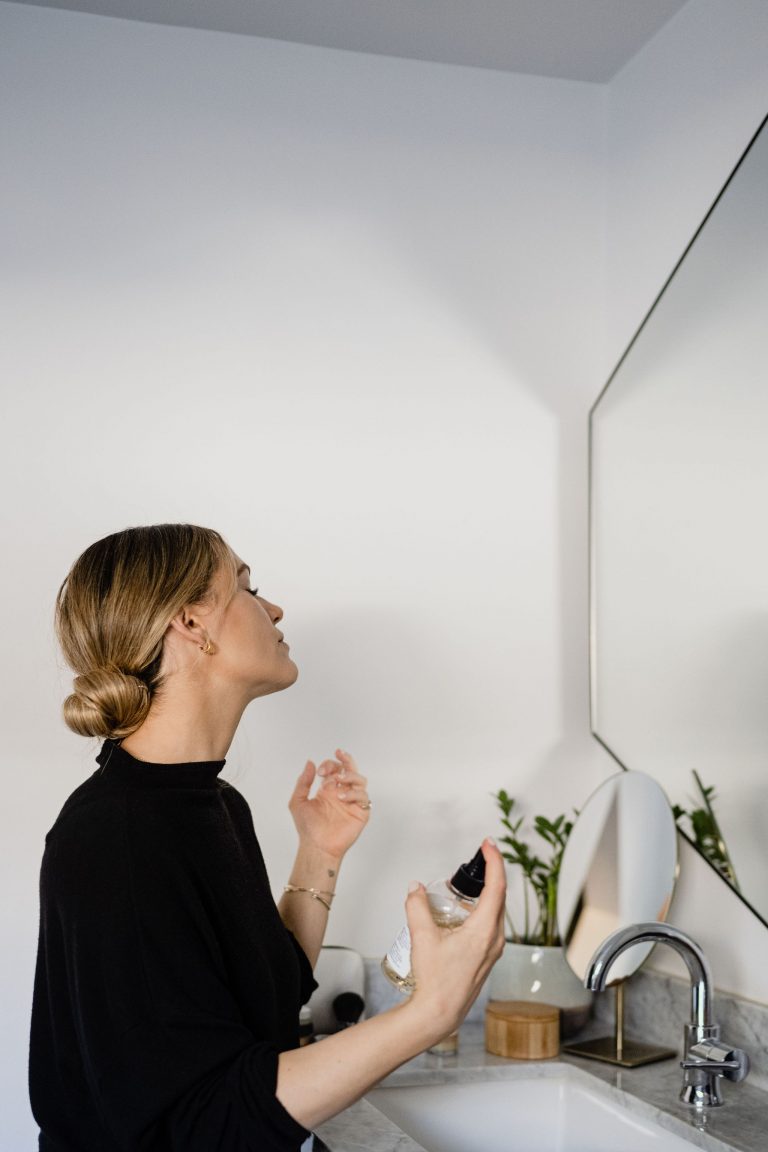 What are the best foods to eat for well-hydrated skin?
Dr. Cates shares her go-to grocery list of foods that promote moisture-lovin' skin.
Apples and Pears. Both contain polyphenols, an antioxidant that helps protect skin against premature aging and ultraviolet radiation damage. The peel is rich in vitamin C to enhance your skin's glow.
Avocado. The high levels of vitamin E can help fight the signs of premature aging by protecting your cells from oxidative damage caused by free radicals.
Almonds. These fan-favorite nuts are packed full of selenium, manganese, and vitamin E which can protect your skin against UV damage from the sun.
Cashews. A great, on-the-go snack that's high in selenium, which acts as an antioxidant with vitamin E. Eating cashews helps fight acne, reduce inflammation, and leaves your skin hydrated.
Beets. These red jewels are rich in vitamin C, minerals, fiber, and antioxidants like betaine which helps decrease inflammation and detoxifies skin.
What lifestyle habits support hydrated skin?
While switching to healthier, skin-supporting practices might prove challenging to get underway (8 hours of sleep is tough, y'all!), your complexion will benefit all the more. Dr. Cates' top tip for keeping skin hydrated and promoting a healthy oil barrier? "Consume essential fatty acids, such as omega-3s. A diet short of these body-nourishing fats can leave your skin dry, itchy, and prone to acne." Another reason to keep your avocado toast in your regular breakfast rotation.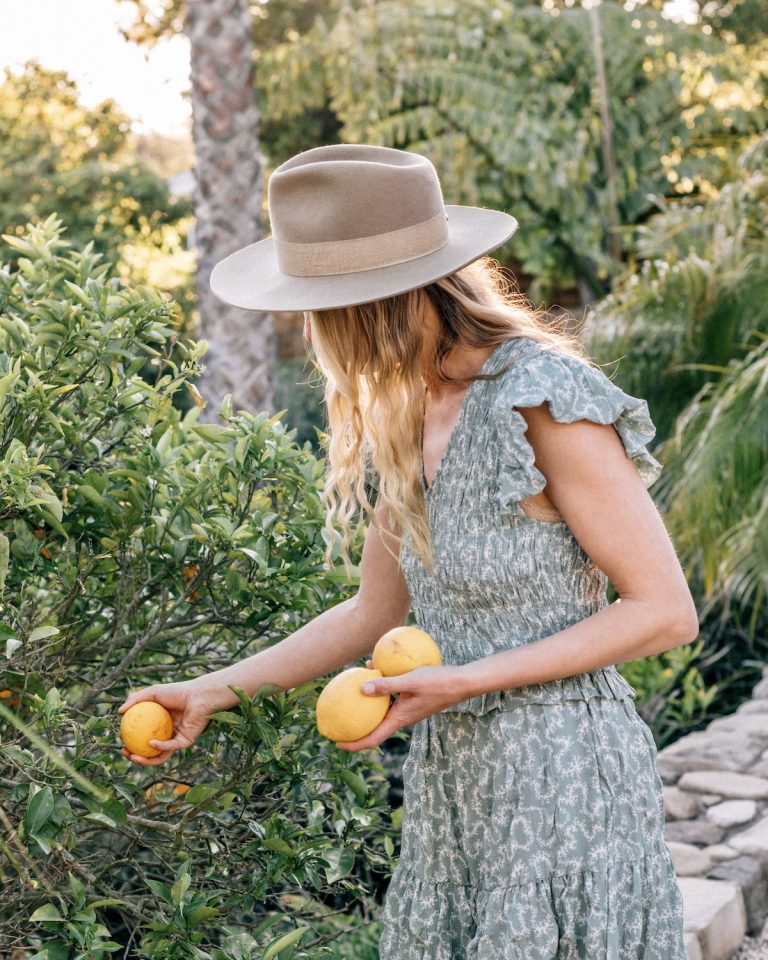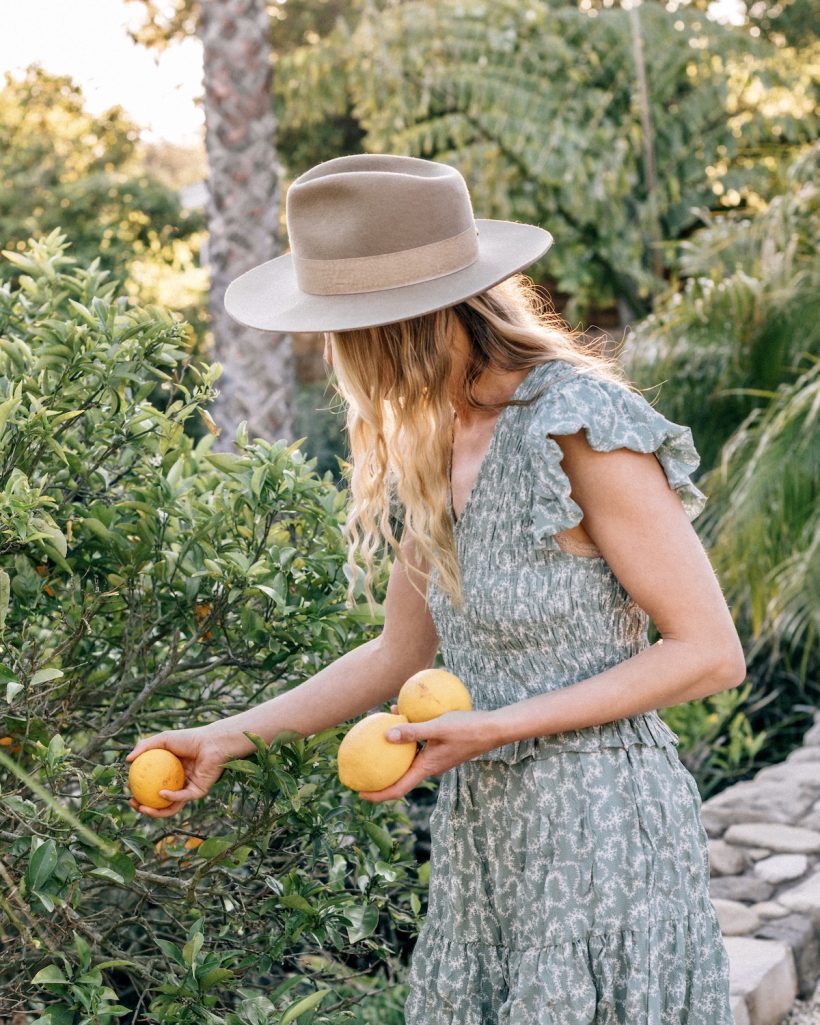 What are the top hydrating ingredients we should be looking for to treat dry skin?
Below, Dr. Cates breaks down all the best ingredients for dry skin and why it's key that they get priority in our skincare routines.
Pineapple (ananas sativus). Pineapple is a natural source of bromelain, a proteolytic enzyme that digests proteins. Bromelain hydrolyzes proteins and digests only the dead cells on the skin's surface, leaving the living cells beneath intact. This process makes this ingredient suitable for even the most sensitive skin types. Ultimately, pineapple extract offers an anti-inflammatory effect.
Colloidal oatmeal. Skincare products that contain colloidal oatmeal soothe and moisturize itchy, inflamed skin.
Aloe vera gel. Known for its ability to soothe sensitive, inflamed skin. Avoid buying it commercially because it usually contains preservatives, other gels, and ingredients that may compromise its benefits. Choose a pure source from a local health food store, or make your own.
Coconut oil. One of nature's best moisturizers and emollients thanks to its medium-chain triglycerides that keep skin smooth, protected, and hydrated. It works well to remove makeup and surface buildup. The key when using coconut oil on any skin type is to use a pure, extra-virgin source.
Sunflower seed oil. This is a light-colored oil that comes from the seeds of the sunflower plant. The oil provides a rich source of unsaturated linoleic and oleic fatty acids, plus vitamin E. Sunflower seed oil is soothing and calming to skin. It is thinner than some other oils, so it works well in combination to make other oils easier to apply.
Sweet almond oil. This light and mildly scented oil comes from the nut kernels of the sweet almond tree. It's gentle on skin and easily absorbed. Due to its high content of essential fatty acids, it protects from drying and improves the skin's barrier function, keeping it smooth and supple.
Avocado oil. This ingredient has been used for centuries for beauty and skincare. Rich in vitamins A and E and highly absorptive, this oil is great for dry or mature skin. In addition to its hydrating qualities, its high antioxidant levels help heal and protect skin. I prefer extra-virgin over the refined avocado oil found in the cooking oil section of your grocery store. The extra-virgin oil has a green hue, which indicates its naturally occurring chlorophyll—an added benefit for skin!
Apricot kernel oil. Rich in vitamins A, C, and E, plus various minerals, as well as omega-6 and -9 fatty acids. Its lightweight consistency absorbs fast without leaving a greasy residue. Suitable for even the most sensitive skin types, including babies, its soothing and anti-inflammatory properties provide relief for such conditions as acne, eczema, and dermatitis.
Vitamin E. This ingredient is ideal for aging skin because it helps block the lipid peroxidation responsible for cell membrane damage and is a potent free radical scavenger. Use a mixed blend of tocopherols, such as sunflower oil from non-GMO sources, similar to what you find in nature.
Niacinamide. Increases collagen synthesis and that of other proteins to help moisturize skin and keep it elastic.
Sodium hyaluronate hyaluronic acid. Its high water-binding capacity acts as a hydrating agent and space filler. It also supports collagen and elastin by keeping them nourished and moist and reducing the appearance of wrinkles while keeping skin soft, smooth, and supple.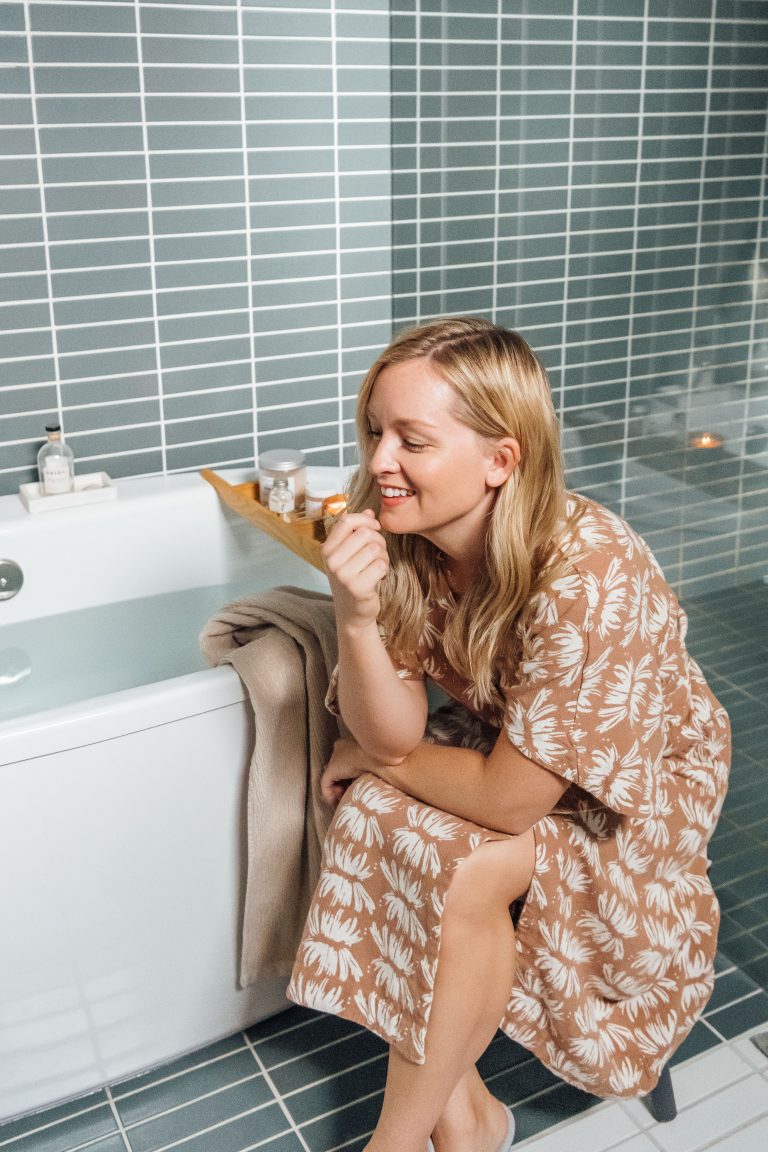 9 Products That Make the Most of the Best Ingredients for Dry Skin
"Many skincare products (especially cleansers and exfoliants) contain harsh, drying ingredients," says Dr. Cates. "These products are full of toxic chemicals that also irritate skin and have formulations with a pH that is too high for skin, making it more prone to skin problems including dry skin."
To ensure your skin stays supple and smooth, shop Dr. Cates' favorite moisturizing products below as well as a few tried-and-true favorites that the internet, (and in turn, the skincare world at large), relies on for well-hydrated skin.
The Spa Dr. Daily Essentials
This group of hard-working products contains nearly every single ingredient Dr. Cates listed above. While they're missing oats and niacinamide (which you can get in The Spa Dr.'s body moisturizer, see below), they support a healthy skin microbiome, giving you all the anti-aging benefits.
Glossier After Baume
What do I love almost as much as every single Glossier product? The copy that gives me a teaser into how effective they'll be. Case in point, this line: "A puffer jacket for your skin."
OSEA Hyaluronic Sea Serum
Everything OSEA touches turns to gold—your skin included. If it's a fast-absorbing, fine line-smoothing serum you're seeking, make this one a part of your routine.
The Spa Dr. HYDRATE Body Moisturizer
Dr. Cates developed this moisturizer with both oats and niacinamide to soothe skin and offer up a collagen-boosting glow.
BYOMA Hydrating Serum
My current skincare and makeup routines are largely inspired by the "clean look" trend. Yes, the fresh-faced, model-off-duty appeal has taken its hold. To get the dewy finish I'm after, I always reach for this serum.
Supernal Cosmic Glow Oil
After all the career, creative, and beauty-fueled inspiration Melissa Medveditch dished out in our interview a few months back, I knew I needed to include her skincare brand, Supernal's, signature serum, Cosmic Glow, in my routine.
Rainbow Beauty Hydrate Bundle
I could spend a week in the Arctic and know that this dream duo of moisturizing products would have my back. The mask and serum work in tandem to give your face and entire body major hydration.
Anese Pretty Sure I'm Gorgeous Clarifying Hydration Mask
I somehow only just caught wind of this game-changing skincare brand. Not only does every product have a unique and colloquial name ("hold my drink" and "just hits different" being my two favorite examples), but the entire line is designed to celebrate every beautifully imperfect detail of our bodies.
"For when your skin and ego needs a boost." Make this mask a part of your glow-up routine by swiping on a thick layer after cleansing. Leave on for 10 minutes (while practicing confidence-boosting affirmations, perhaps?) and rinse.
---
Anese Pretty Sure I'm Gorgeous Clarifying Hydration Mask, $24
Oak Essentials Moisture Rich Balm
You know Jenni Kayne for the brand's all-over-Instagram sweaters and fabrics that fit like an easy-breezy California daydream. But have you discovered their skincare offshoot, Oak Essentials? Let this simple, clean beauty balm be your intro. Among its few ingredients is organic coconut oil, which, as Dr. Cates notes, is an effective, natural option for smooth and soothed skin.