One of the great things about being a part of the Camille Styles team over the past year (apart from the Slack banter) has been finding a community of like-minded beauty lovers. The group, scattered across the U.S. (from New York to Los Angeles and a smattering of places in between), is a deep bench of knowledge when it comes to the latest, greatest, and weirdest trends in the skincare world. They're open to anything, even if they've probably already tried it all. So, when it came time to reflect on the best skincare products of 2021, I knew exactly who to turn to.
Here at Camille Styles, we regularly reach out to leading dermatologists and estheticians across the country, but for this particular piece, every team member served as a fitting expert. I polled each for their favorite products in every category, then created a survey so we could narrow down the serums that really do leave skin bright, the eye creams that make a notable difference, the sunscreen that doesn't clog pores, and so much more.
It's a saturated skincare world out there, but you can feel confident about every item on this list. We absolutely do. Scroll on for our favorite skincare products of 2021 as voted by the Camille Styles editors.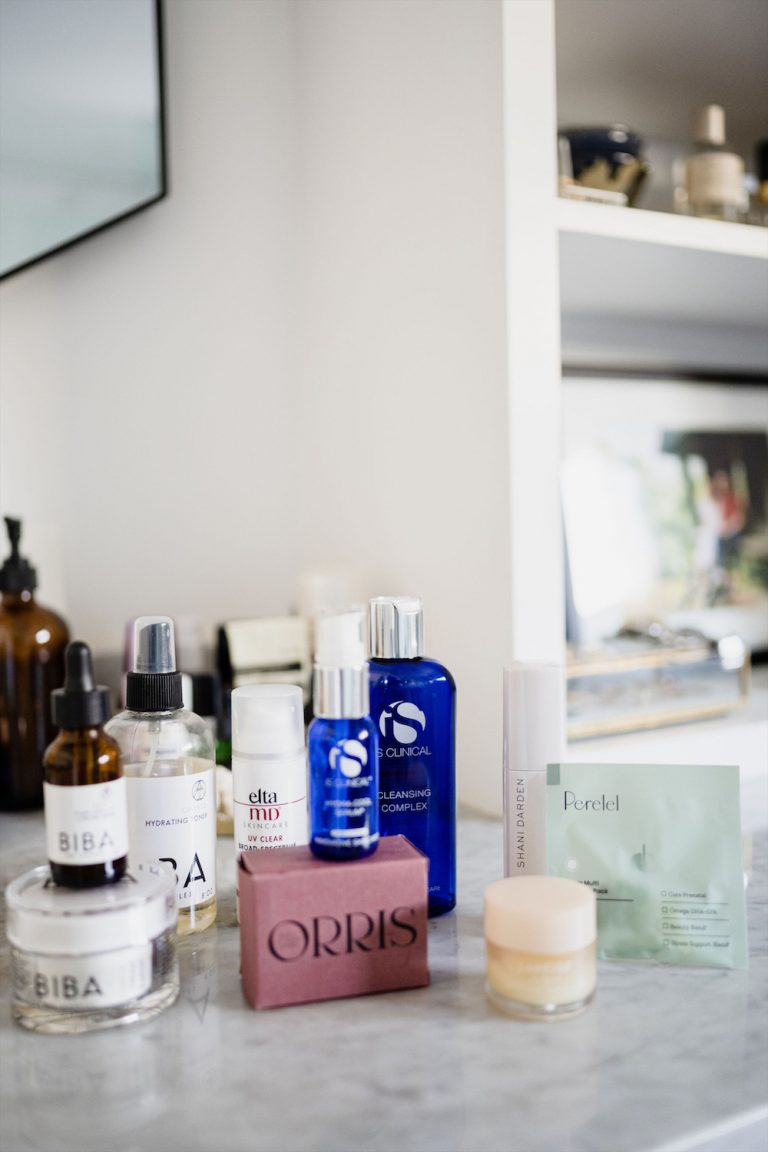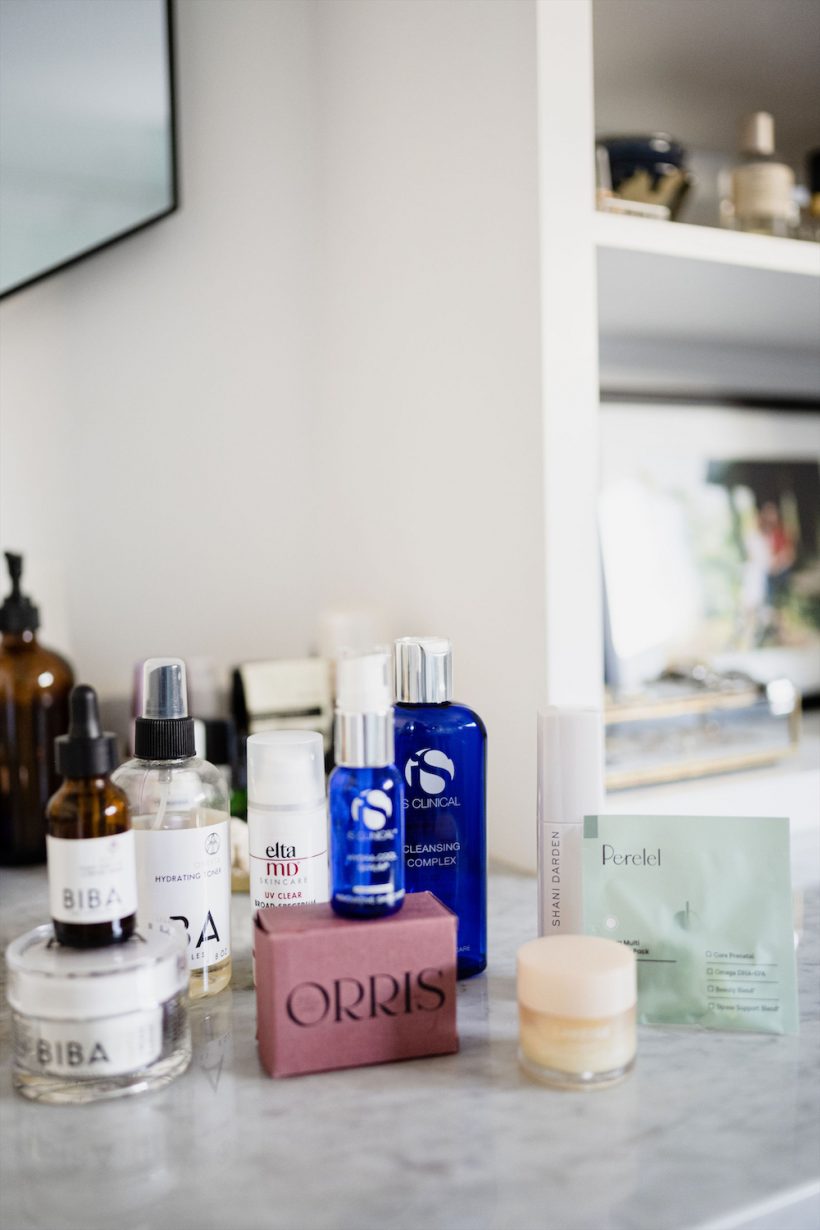 THE BEST CLEANSER
WHAT SETS IT APART: As someone with dry skin that's also prone to acne and clogged pores, my cleanser has to really pack a punch. This gel-based one plays nicely with so many different skin types. It balances acne-prone skin without overdrying dry skin types. One of my requirements for a good cleanser is that it can remove eye makeup too. This one handles even the most stubborn eye makeup, leaving your skin feeling clean but not tight and dehydrated. The smell is neutral, minimal, and clean, which is a nice bonus! — Hannah Zahner, Beauty and Wellness Editor
WHAT SETS IT APART: Made with sea buckthorn, this glow-boosting oil works as a cleanser, face oil, and even body moisturizer. I've tried quite a handful of oil cleansers, and keep coming back to this one. Unlike most oil cleansers which rely on cheaper oils like sunflower as the base, this low-PUFA formula combines sea buckthorn with organic tamanu, jojoba, and vetiver essential oils for a cleanse that will leave your skin feeling clean yet soft and luminous. — Hannah Zahner, Beauty and Wellness Editor
WHAT SETS IT APART: Okay yes, this is a foaming cleanser, but before you get any ideas, no, it's not drying like the foaming cleansers of our past. This is actually really hydrating—yeah, I know, it's hard to believe. Why? Well, despite having salicylic acid, this one is alcohol and sulfate-free so it gently exfoliates without stripping your skin of its natural oils. I have been obsessed with this cleanser ever since it launched a few years ago and I know you will be too. — Sacha Strebe, Deputy Editor
WHAT SETS IT APART: This cleanser was my intro into the wide and wildly impressive world of Glossier. I have dry skin, and before finding Glossier's version, cleansers would always strip and dry it out even more. I can honestly say that every time I use it, I can feel my make-up and whatever grime has gathered on my face throughout the day literally melt away. (Side note: I use it with their Futuredew serum and the glow is unreal.) — Isabelle Eyman, Contributing Editor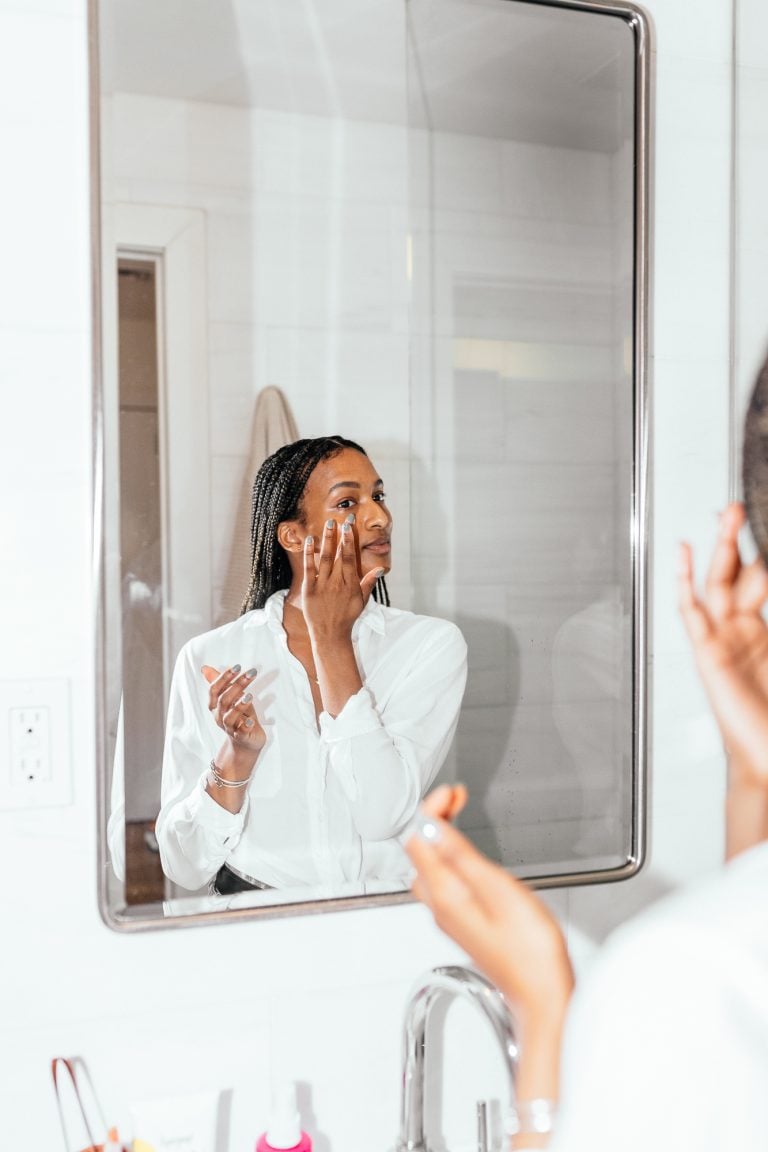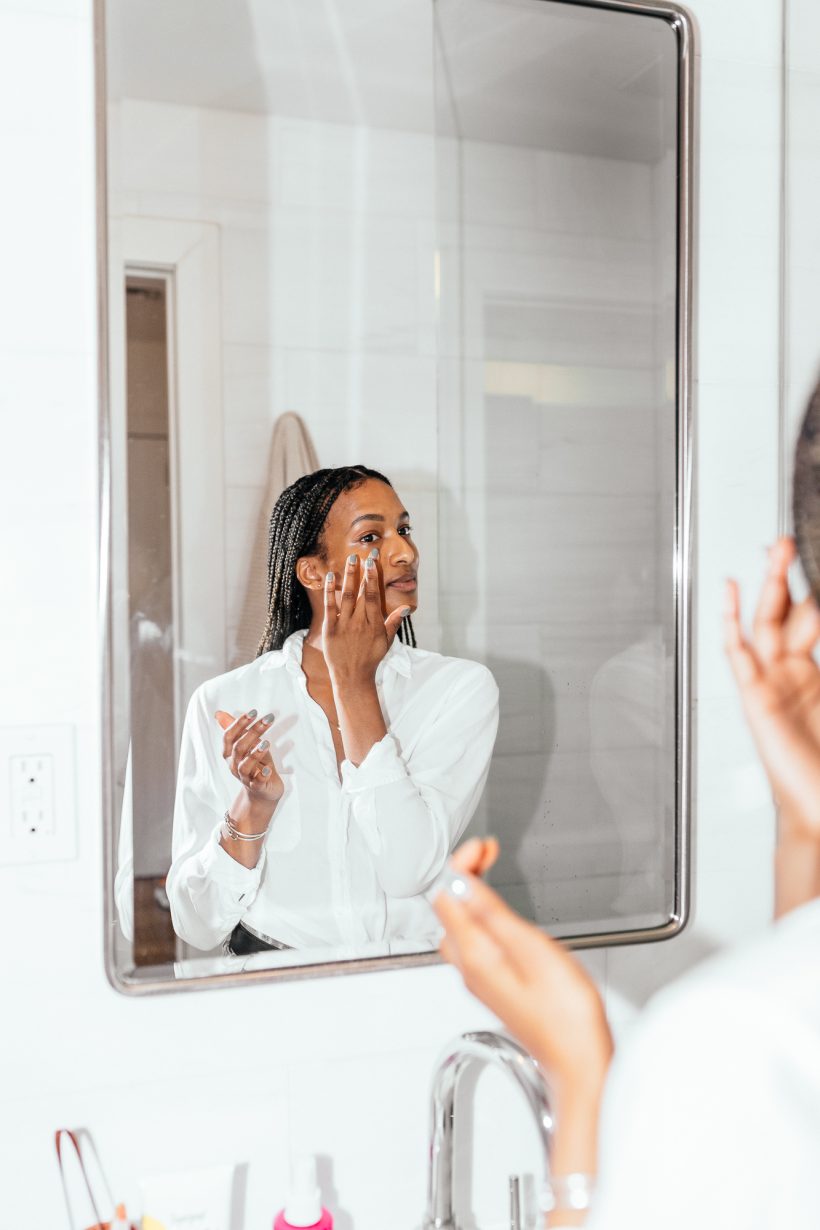 THE BEST OIL CLEANSER
WHAT SETS IT APART: This oil cleanser is truly a one-size-fits-all product. An ideal cleanser for acne-prone, oily, dry, mature skin, and every complexion type in between. — Anne Campbell, Contributing Editor
WHAT SETS IT APART: This is no ordinary cleansing oil. Not only does it remove impurities and makeup efficiently but it also exfoliates thanks to the four fruit enzymes that soften and smooth the skin gently while also restoring its natural moisture. I will often leave this on as a mini mask for a few minutes to let the enzymes do their thing! It's so good. — Sacha Strebe, Deputy Editor
WHAT SETS IT APART: This is almost like a cleansing balm thanks to its thicker balm-like consistency but I love that it's in a tube. Most cleansing balms come in pots and they can be fiddly or difficult to use especially when you're in the shower. I love how this feels when the thicker balm melts into the skin and starts to break down the impurities and work its magic. This feels like a very luxurious and expensive balm but it's only $20 and is available at Target. Win-win! — Sacha Strebe, Deputy Editor
WHAT SETS IT APART: Its unique balm-to-milk salve formula (which can also be used as a calming mask, gua sha slip, or aftershave) is a dream. It feels incredibly rich and luxe. Also, the potent combination of Frankincense (high in soothing Boswelic Acid) and Copaiba (with skin calming ?-Caryophyllene) work together to calm overactive skin. You can also use this daily as a mask. Leave it on for 15 minutes and reveal smooth, hydrated, plump skin. — Sacha Strebe, Deputy Editor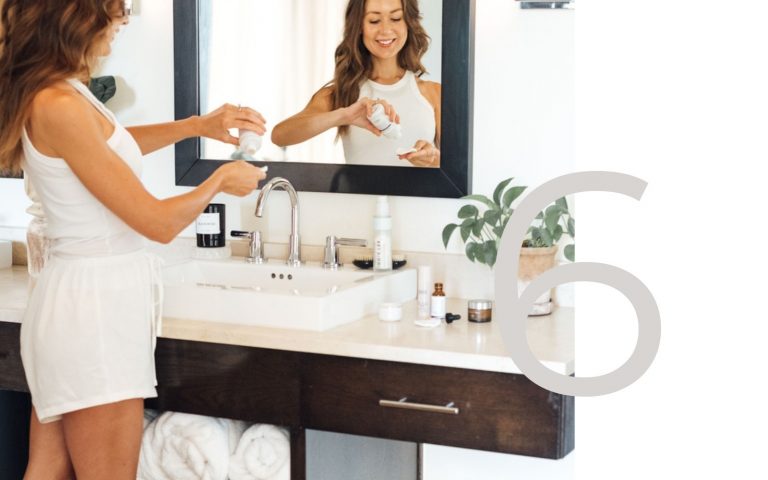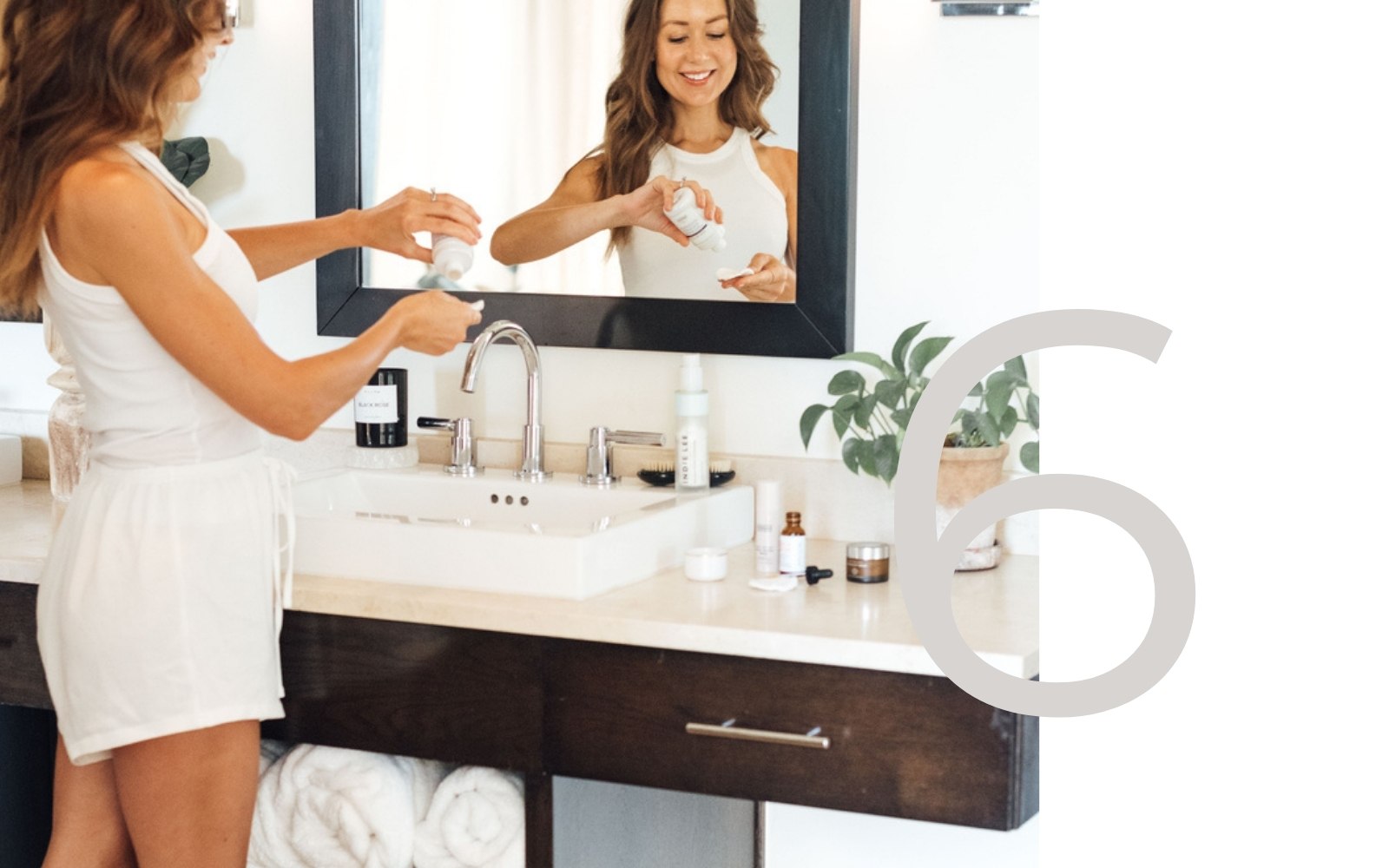 The Best Toner
WHAT SETS IT APART: I have used this toner every day for over 10 years—I swear it's the reason for my clean pores and minimal blackheads. I love that it exfoliates and preps the skin while also helping to absorb excess oil and impurities. I've been known to use it as a cleanser when I've forgotten to pack it on trips. It's truly such a stellar product. You'll be team toner too after using it. — Sacha Strebe, Deputy Editor
WHAT SETS IT APART: Packed with moisturizers this is a toner and moisturizer all in one aka the ultimate in hydration. My skin became very dry after having my daughter so this helps me to stay balanced. And as someone who is scent sensitive, this is free from synthetic fragrance, too. — Brandy Joy Smith, Contributing Editor
THE BEST EXFOLIATOR
WHAT SETS IT APART: This exfoliator is called "Instant Glow" for a reason. My skin honestly looks and feels so much better immediately after I use it. I treat this product as an exfoliating mask and massage it on, leave it for a few minutes, then massage as I rinse. Plus, a little goes a long way. I have the mini size ($42) and it's lasted me months. — Bridget Chambers, Editorial and Social Media Intern
WHAT SETS IT APART: I'm not usually a big fan of physical exfoliants but this new product from the Make Beauty skincare lineup changed my mind after one use. This is a traditional face polishing treatment but the key difference to others on the market is the formulation. It uses a super fine, micro-crystalline cellulose so it's incredibly soft to the skin (unlike so many others I've tried that can often feel like you're rubbing glass over your face). After one use, my skin really did look smoother and more radiant like a little baby cherub. It also doubles as a chemical exfoliant with glycolic, lactic acid, and fermented bio-sourced bisabolol. It's really good—trust me on this one! — Sacha Strebe, Deputy Editor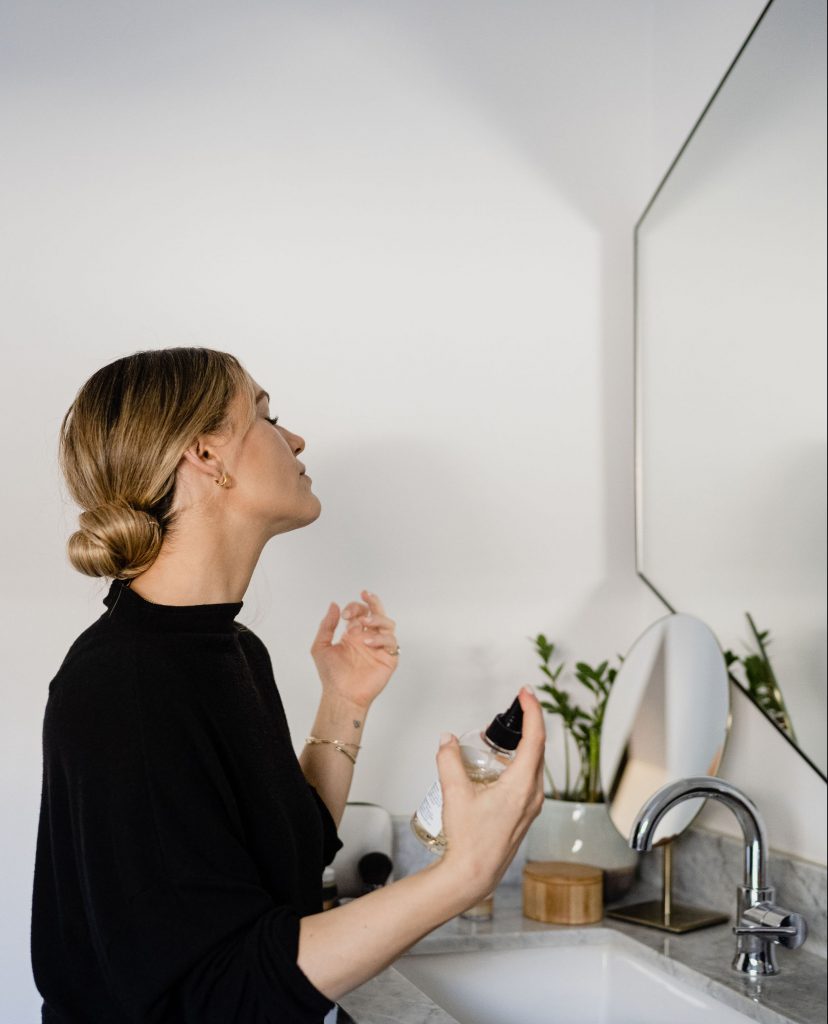 THE BEST FACE MIST
WHAT SETS IT APART: I love a good face mist and this one has been my go-to for a while now. Antioxidants neutralize pollutants while copper PCA regulates your skin's pH levels and stimulates collagen to give your complexion a smoother, more youthful appearance. I love how it feels, especially as a post-makeup setting spray. — Sacha Strebe, Deputy Editor
WHAT SETS IT APART: As I've started to adopt a less-is-more approach to my skincare routine, I've fully embraced the no-makeup makeup look—and this mist is my secret weapon. I'm not ashamed to admit that I keep this in my bag at all times and regularly opt for a spritz or two between Zoom meetings. I feel (and look!) more awake, alert, and radiant with literally zero effort. It's the best reset to ever come in a bottle. — Isabelle Eyman, Contributing Editor
WHAT SETS IT APART: I discovered this face mist last year and I can't get enough. This face mist quenches my skin and makes it feel so refreshed. It leaves skin feeling bright, toned, and moisturized. I love that it's loaded with skin healing ingredients like Camu Camu Fruit Extract, which is packed with vitamin C, antioxidants, and fights inflammation + Rose and Chamomile Water to soothe and plump the skin and Aloe to lock in moisture. It's my go-to for a quick refresh midday and in the morning to brighten everything up. — Suruchi Avasthi, Food Editor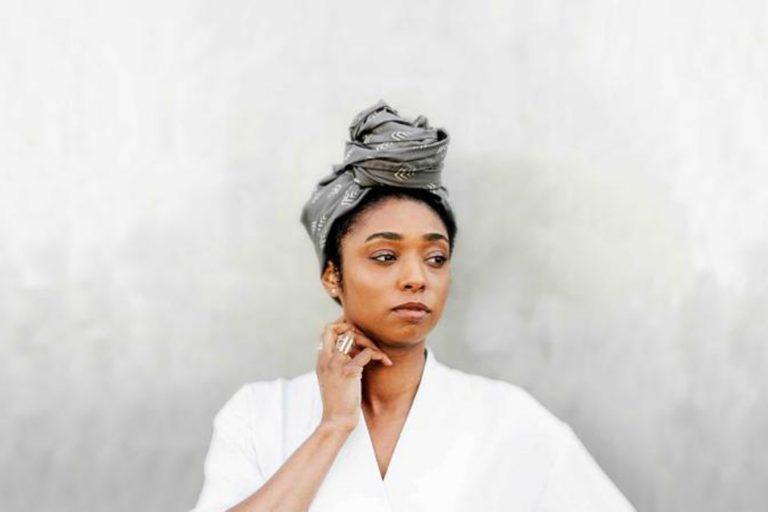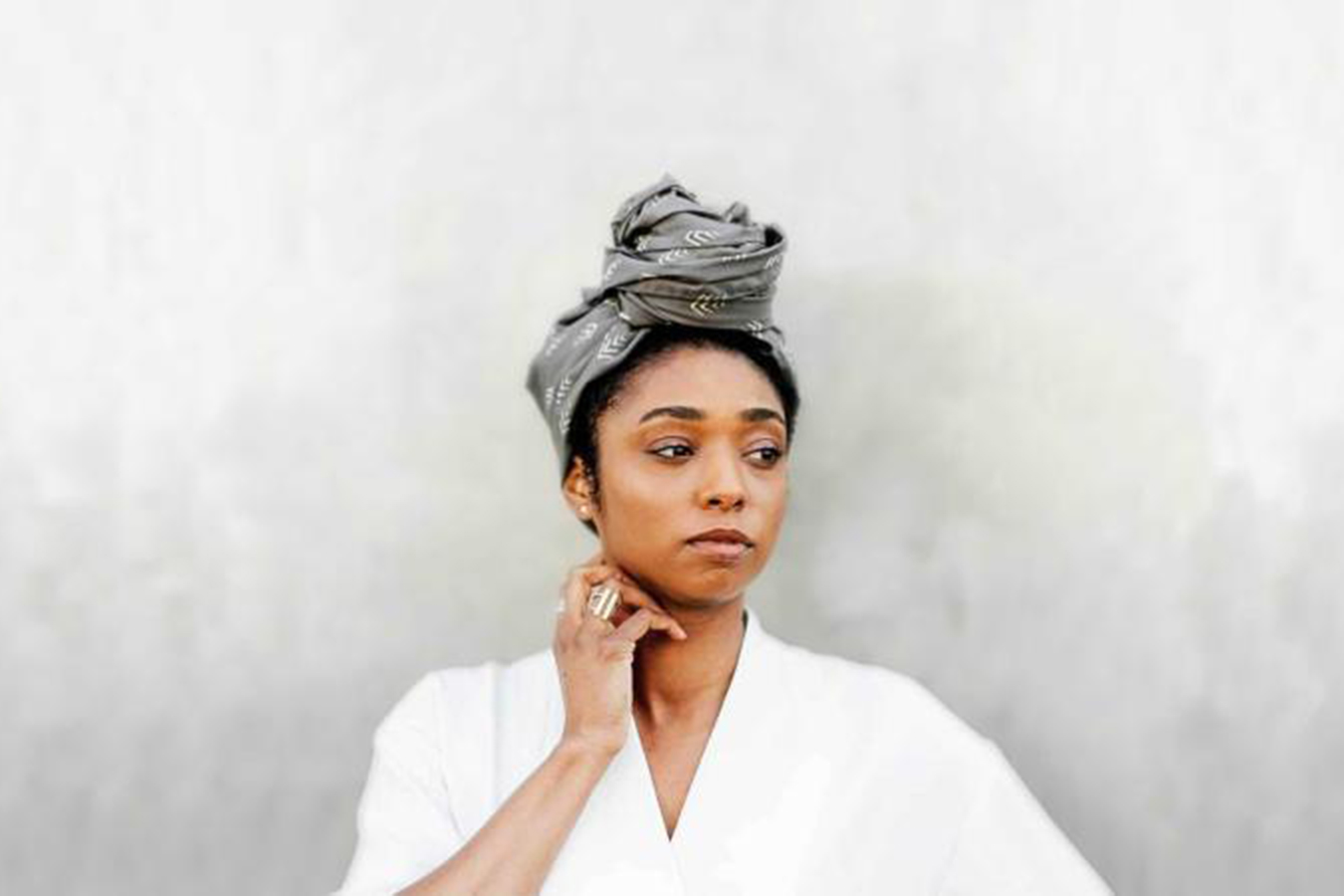 THE BEST SERUM
WHAT SETS IT APART: It's safe to say I can't live without this serum. I have been using it every day and night for years and I credit it for the soft, smooth, even appearance of my skin. This unique formulation of glycolic, lactic, and salicylic acids exfoliates the skin while deep-cleaning the pores. Other game-changing ingredients include arbutin and mushroom extract which further help to minimize the appearance of uneven skin tone while brightening. It's the GOAT! — Sacha Strebe, Deputy Editor
WHAT SETS IT APART: I have fairly oily skin, so a dermatologist suggested I opt for SkinCeuticals gel over the brand's popular C E Ferulic serum for a healthy dose of antioxidants. It's the secret to keeping my skin glowy and has even helped heal some of the redness on my décollotage area. — Caitlin Clark, Contributing Editor
WHAT SETS IT APART: When my skin needs hydration, nothing locks it in like this serum. It goes on smooth and feels like the skincare equivalent of drinking a tall glass of water. — Michelle Nash, Senior Producer
WHAT SETS IT APART: Ever since an incredibly knowledgeable aesthetician told me that if she was going to splurge on any one skincare product, it would be this one… I've been a believer. It's a hefty price tag but it lasts forever and really makes a difference in all aspects of my skin: tone, texture, fine lines—it's a multitasker! — Camille Styles, Editor-in-Chief
WHAT SETS IT APART: I made the switch from moisturizers to serums about a year ago, and because of this product, I'm never going back. I'm a major Glossier stan for the brand's ability to make products that feel light and natural, while still having a visible impact. This serum is thin and light, while still offering a healthy dose of moisture. Every time I put it on, my skin looks immediately glowy and rejuvenated—even after a less-than-perfect night's sleep. — Isabelle Eyman, Contributing Editor
WHAT SETS IT APART: I have tried so many vitamin C serums and keep coming back to this one. Firstly, I love its thin, water-like consistency which makes it easy to layer with other products to avoid the dreaded pilling. It also helps to reduce redness and heal any skin blemishes or irritations thanks to olive leaf extract which works with vitamin C (L-ascorbic acid) to provide maximum antioxidant protection and health-promoting benefits. Zinc sulfate reduces inflammation, kojic acid prevents blemishes and vitamins E and A condition, nourish, and neutralize free radicals. It's incredible. — Sacha Strebe, Deputy Editor
WHAT SETS IT APART: Not all hyaluronic serums were created equal. This one is a standout thanks to its potent blend of pure hyaluronic acid, proxylane, licorice root, and purple rice which work to boost skin's hyaluronic acid levels, improving skin texture and restoring elasticity. I love the texture of this serum, it absorbs quickly and doesn't dry my skin out, ever! So many people I've recommended this to also love it. I guarantee you will too. — Sacha Strebe, Deputy Editor
WHAT SETS IT APART: Seeking rejuvenated skin? Well, you've come to the right place. This serum really is an all-rounder and perfect for any skin type. I've been using it for years because I just love how it makes my skin feel and look. This one is packed with age-defying peptides including Japanese Orchid Stem Cell and African Mahogany Tree Bark Extract. You'll notice a difference in the overall appearance of your skin after using this. — Sacha Strebe, Deputy Editor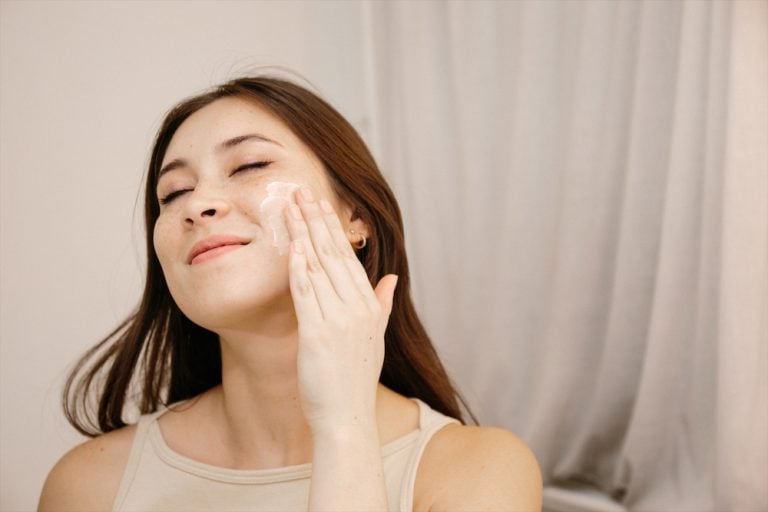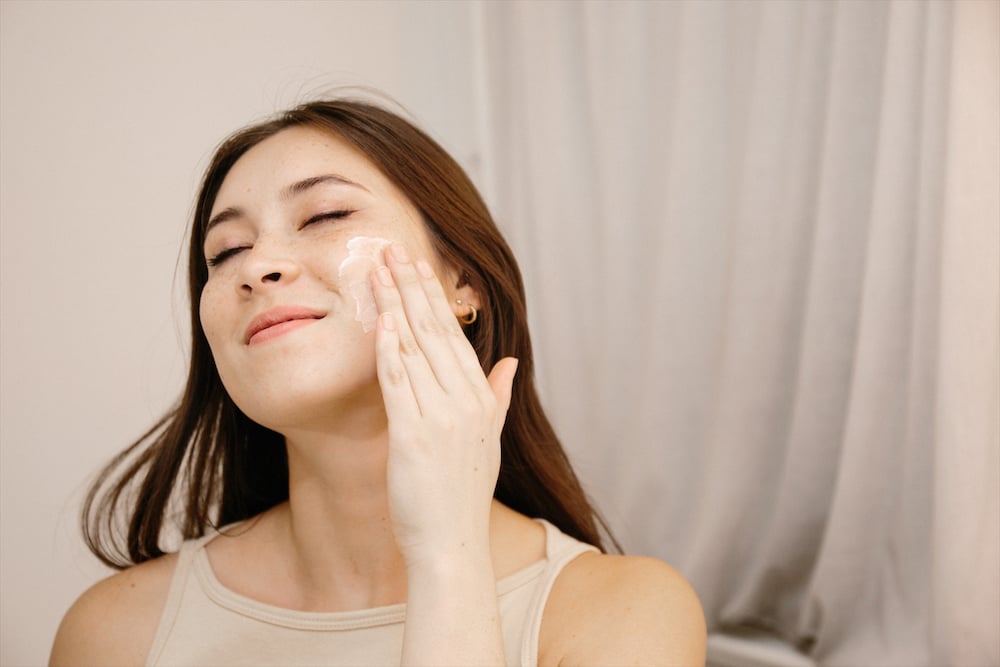 THE BEST MOISTURIZER
WHAT SETS IT APART: This rich moisturizer saves my dry skin, doesn't break the bank, and is formulated with clean ingredients. What more can you ask for in a beauty staple? It goes on heavy, but after slathering this on my face before bed, I wake up to luminous, smooth skin the next morning. — Michelle Nash, Senior Producer
WHAT SETS IT APART: There's not much I don't love about this moisturizer. Nontoxic and made from organic ingredients, I've recommended it to all my combination/breakout-prone friends and everyone has loved it. This moisturizer balances hydration while minimizing shine and clearing congested pores. Lightweight and fast-absorbing, this moisturizer is a great daytime option and perfect for most skin types to keep skin hydrated, fresh and clear! — Hannah Zahner, Beauty & Wellness Editor
WHAT SETS IT APART: Alright so there's a lot I really love about this moisturizer. Its texture is like nothing else—almost like a fluffy whipped cream but slightly denser. I often use it after my tretinoin prescription to calm the skin and honestly, I haven't had any redness or flaking since I started—true story! This recovery balm works overnight to hydrate, replenish, and basically act as a sealant to keep your skin's microbiome intact while you sleep. Once again the formulation here is key: oligopeptides, upcycled apple saccharide, and fermented marine microorganisms make this a truly innovative balm. Hello, future skin. — Sacha Strebe, Deputy Editor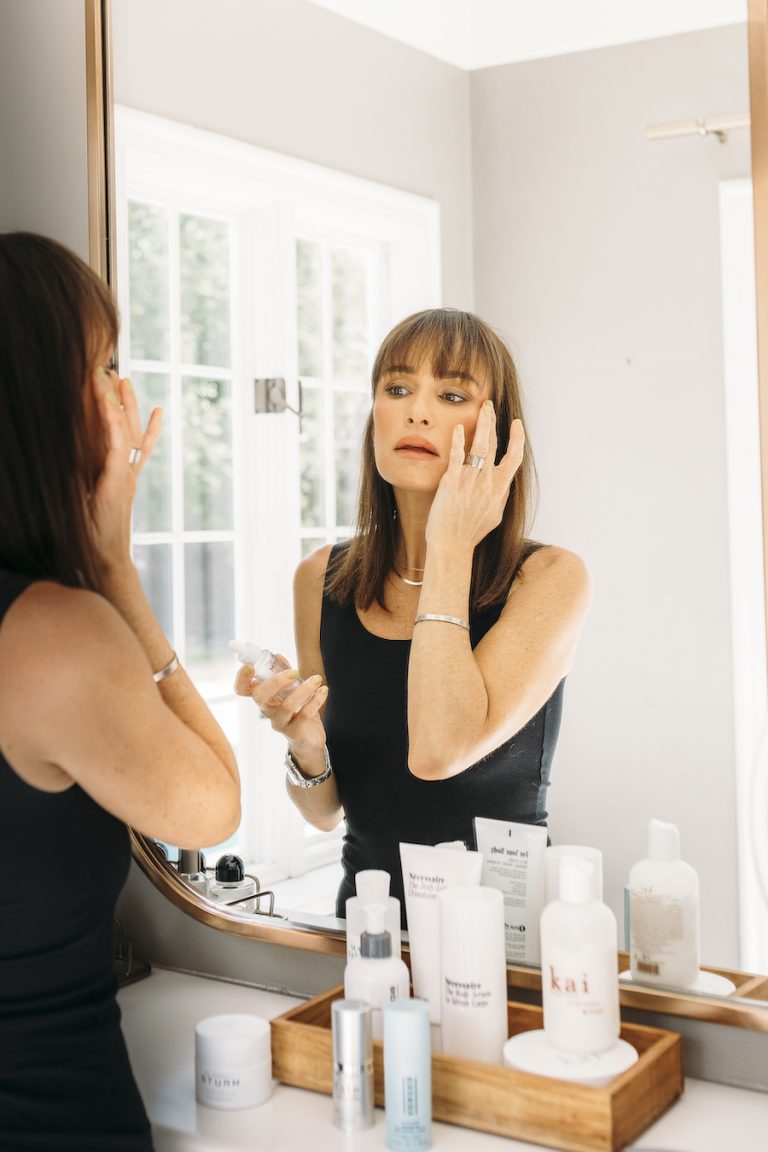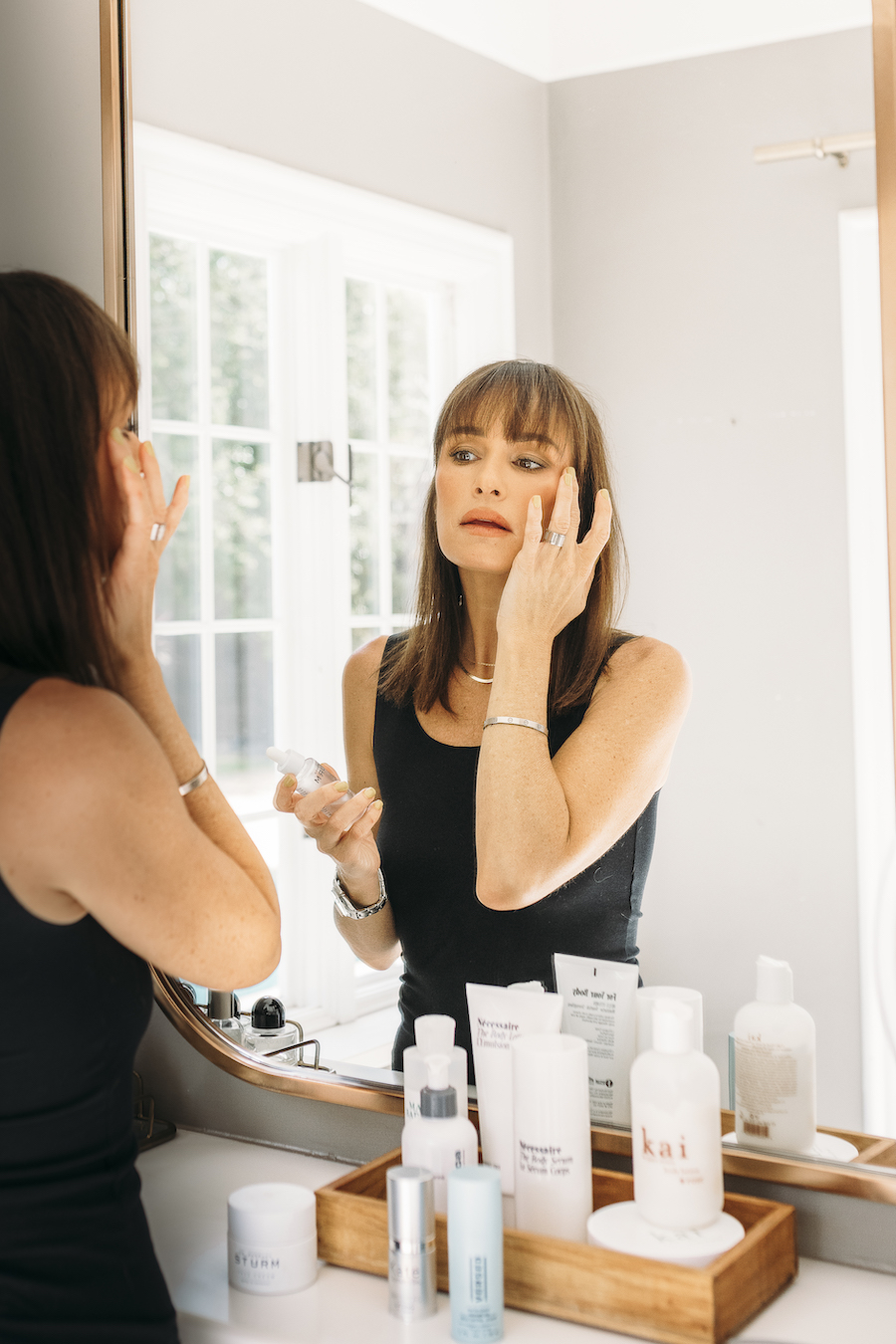 THE BEST EYE CREAM
WHAT SETS IT APART: I started using this eye cream a few months ago, and the results are amazing. As someone who considers herself an under-performing sleeper (New Year's resolution!), it's not uncommon that I wake up with puffy eyes. This cream not only resolves that woe, but it simultaneously hydrates and smoothes the thinner and more sensitive under-eye area. An obvious but necessary PSA: Avocado isn't just good on toast. — Isabelle Eyman, Contributing Editor
WHAT SETS IT APART: This eye cream is light enough to be worn both day and night and has totally rejuvenated my under eyes. — Michelle Nash, Senior Producer
WHAT SETS IT APART: When I realized that the fine lines around my eyes were actually the result of dehydration, I immediately ordered my dermatologist's top recommendation. Neocutis Lumiere Illuminating Eye Cream uses growth factors to target the delicate eye area and reduce the appearance of fine lines and wrinkles, crow's feet, puffiness, and under-eye darkness. It also wears completely smooth and invisibly under eye makeup: no flaking or pilling in sight! — Camille Styles, Editor-in-Chief
WHAT SETS IT APART: I have been using this eye cream for years! In my line of work, it's safe to say I've tried hundreds of different brands and formulations at this point, and I always come back to this one. This liquid crystal eye serum is incredibly hydrating and restorative, especially for aging under-eye areas like mine (I'm 41 and definitely have noticed the area changing in recent years). The difference with this eye cream is the formulation: retinol to firm the skin; spin trap and alpha-lipoic acid to fight harmful free radicals; and coconut extract to provide deep, lasting hydration. It also utilizes the brand's liquid crystal technology which can also be found in their best-selling opti-crystal eye serum. This not only has hydration benefits but also doubles as a highlighter thanks to its light-reflecting particles. Obsessed really does apply to this eye treatment. — Sacha Strebe, Deputy Editor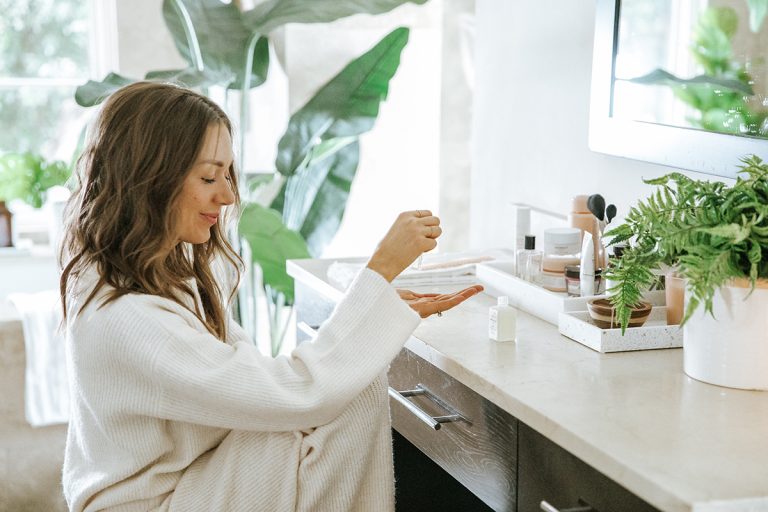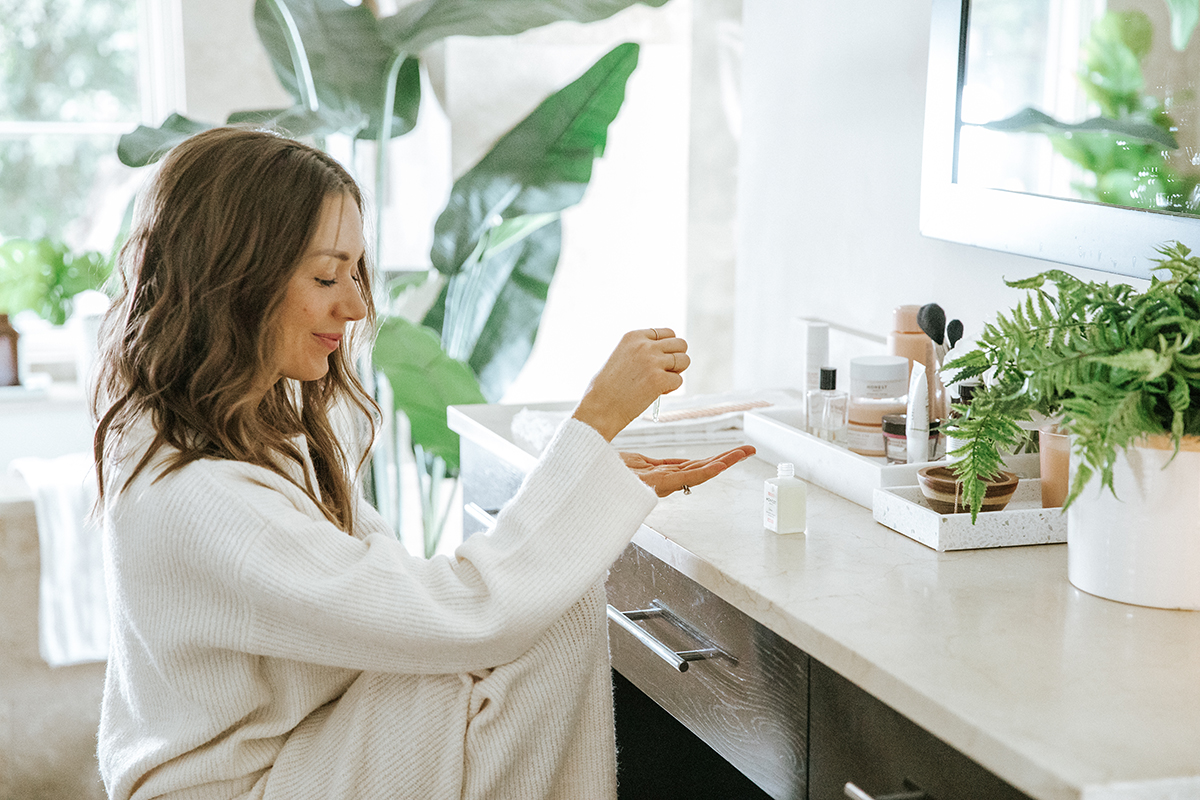 THE BEST FACE OIL
WHAT SETS IT APART: There is so much about this oil that I love and that sets it apart from its competitors. I love the scent (I'm usually not even a fan of fragrance) and this formulation sinks immediately into the skin thanks to the inclusion of Olive Leaf Water. Furtuna actually prunes the olive leaves and submerges them in hydroglycerin for a quick extraction of phenolic content via their Soundbath™ Extraction Method. Then, they use this olive leaf infusion instead of plain water because it amplifies the nutrients available for skin. It's truly a game-changing face oil and well worth the price. — Sacha Strebe, Deputy Editor
WHAT SETS IT APART: I discovered this face oil thanks to Beauty Heroes and it has hands-down changed the texture and complexion of my skin. I can run sensitive at times and some facial oils feel heavy and leave me red and this one has a light and luxe finish and the vitamin c really brightens my sometimes dull skin, especially during the winter months. — Kelly Krause, Contributing Editor
WHAT SETS IT APART: When it comes to skincare, I'm laser-focused on keeping my skin as hydrated as possible. This is the face oil that gets me there. Everything about it helps my skin feel fresh and balanced—and isn't that color gorgeous to look at? I pair it with my gua sha routine for the best bit of self-care money can buy. — Isabelle Eyman, Contributing Editor
WHAT SETS IT APART: The addition of vitamin C in this oil is a gamechanger. You get both a serum and hydrating moisture protectant in one. The Vitamin C and Humulus Lupulus Extract (an age-defying flowering plant) help to reduce the appearance of dark spots and the look of an uneven skin tone. It also is incredibly lightweight, low scent, and feels amazing on the skin—not too oily with a nice dry down. — Sacha Strebe, Deputy Editor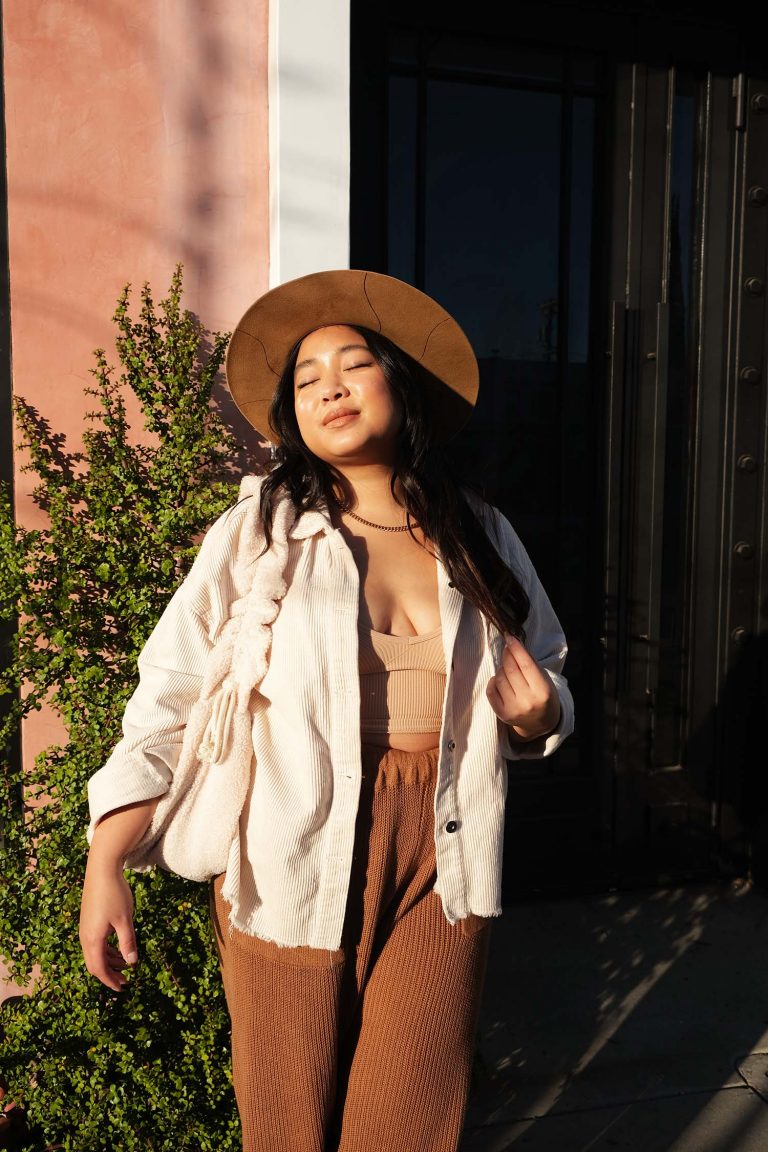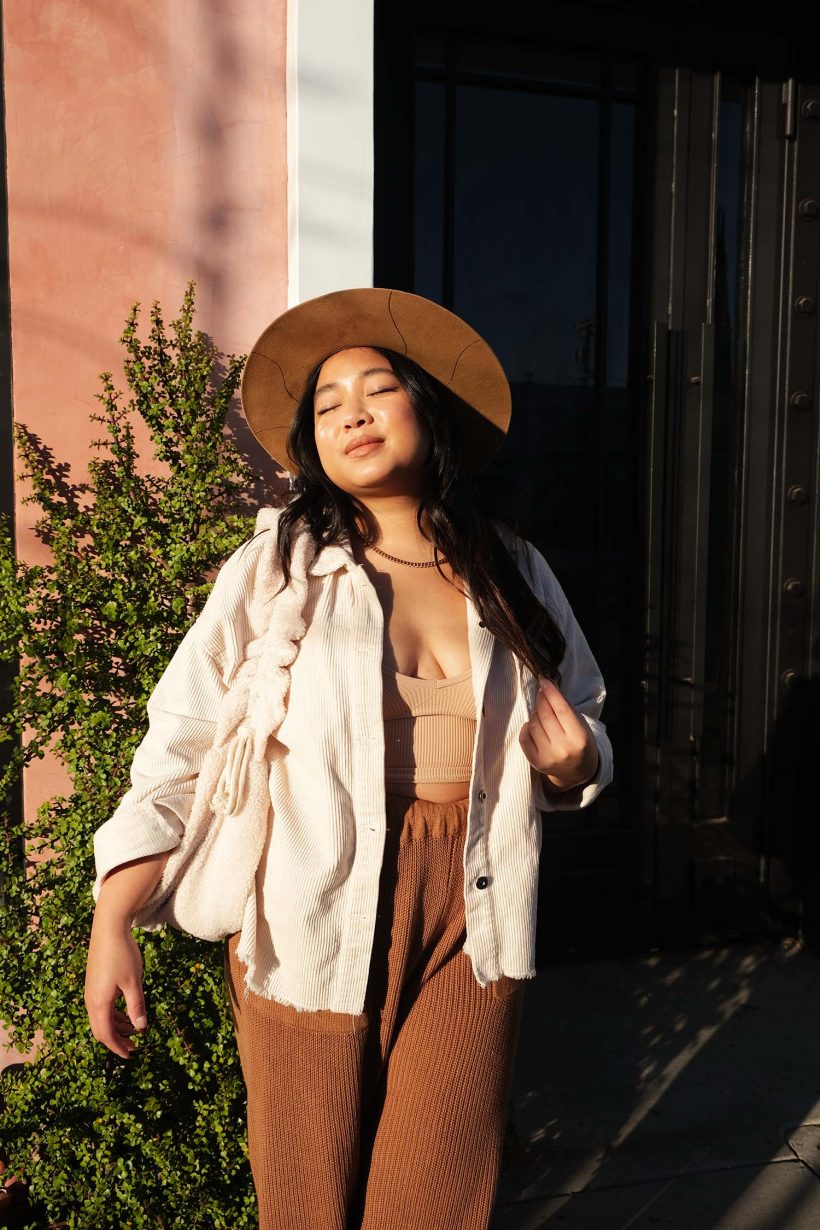 THE BEST SUNSCREEN
WHAT SETS IT APART: Vitamin C and SPF go hand-in-hand. This sunscreen doubles down on protecting my skin both against UV and blue lights. While I'm definitely concerned about the former, I need a product that can hold up against the significant hours I put in at my computer. Every time I put it on, I love how my skin looks instantly fresher and brighter. Supergoop! took the words right out of my mouth when they say it offers a "lit-from-within finish." — Isabelle Eyman, Contributing Editor
WHAT SETS IT APART: This is the sunscreen I wish I had for years. First things first, especially for my fellow WOC, this sunscreen leaves no white cast and is formulated for all skin tones which I absolutely love. This daily mineral SPF 30 is also a moisturizer and primer that protects skin from harmful UVA/UVB rays and blue light. It's made with non-nano zinc and weightless formula that blends seamlessly into the skin, which I've always been in search of since so many sunscreens feel sticky and heavy on my skin. I can't say enough good things about this sunscreen! — Suruchi Avasthi, Food Editor
WHAT SETS IT APART: I ran out of this product a few months ago and took the opportunity to try out some other highly rated tinted moisturizers with SPF. Well, you know what they say: if it isn't broken, don't fix it. After giving some others a chance, nothing worked quite as well as this OG-tinted moisturizer with SPF 30. It blends perfectly into my skin, has a deliciously silky texture, and I love the dewy, natural finish. — Michelle Nash, Senior Producer
WHAT SETS IT APART: This one does it all—it infuses aloe and coconut water with COOLA's plant-derived Full Spectrum 360° Complex to defend against indoor and outdoor daily aggressors. And I love that I can mist it right over my makeup throughout the day for a refreshing burst of moisture. — Camille Styles, Editor-in-Chief
WHAT SETS IT APART: Packed with antioxidants and powdered hyaluronic acid in addition to SPF protection, the product brushes on like a dream and never feels messy. It's the last step of my skin-care and makeup routine every morning (I love the pretty, matte look it offers) and then goes with me everywhere. I also love that it comes in a variety of different shades so everyone can enjoy this magic wand of a product. — Caitlin Clark, Contributing Editor
WHAT SETS IT APART: Okay, let's clear up the obvious, this sunscreen isn't cheap (although, neither are you!) but here's why it's been my number one SPF for years now: doesn't smell like sunscreen; no white cast; creamy moisturizer-like texture; soothing, hydrating formula with vitamin E and olive leaf extract which nourishes while reducing redness; doesn't clog your pores; leaves skin with a dewy, glow that isn't sticky. I could wax lyrical for hours because I really love this sunscreen so much—I even reapply it multiple times a day while I'm working inside because I love how it makes my skin look and feel. It's the best. — Sacha Strebe, Deputy Editor
WHAT SETS IT APART: For those who love a little color in their sunscreen, opt for this compact that goes on with a flawless, smooth finish, blurring out imperfections. I love how lightweight it is and while it's not a dewy finish, it does have your skin feeling soft and fresh. Besides, sometimes I want a matte complexion and most sunscreens do tend to be very dewy which isn't always optimal. It's also a great primer for underneath makeup and the color is very buildable. I've never had a problem with pilling. So many estheticians recommend this one so you know it's good. — Sacha Strebe, Deputy Editor
WHAT SETS IT APART: Looking for a one-stop solution that will moisturize, protect, and provide sheer coverage? Well, Dr. Lara Devgan's BB Cream with SPF 44 does it all and more. I am so in love with this product. It really is my skin but better. It doesn't feel thick, never clogs your pores, and gives my skin a beautiful dewy glow without being sticky or tacky. It also has a beautiful texture and smooth feel, plus a little goes a long way. Highly recommended! — Sacha Strebe, Deputy Editor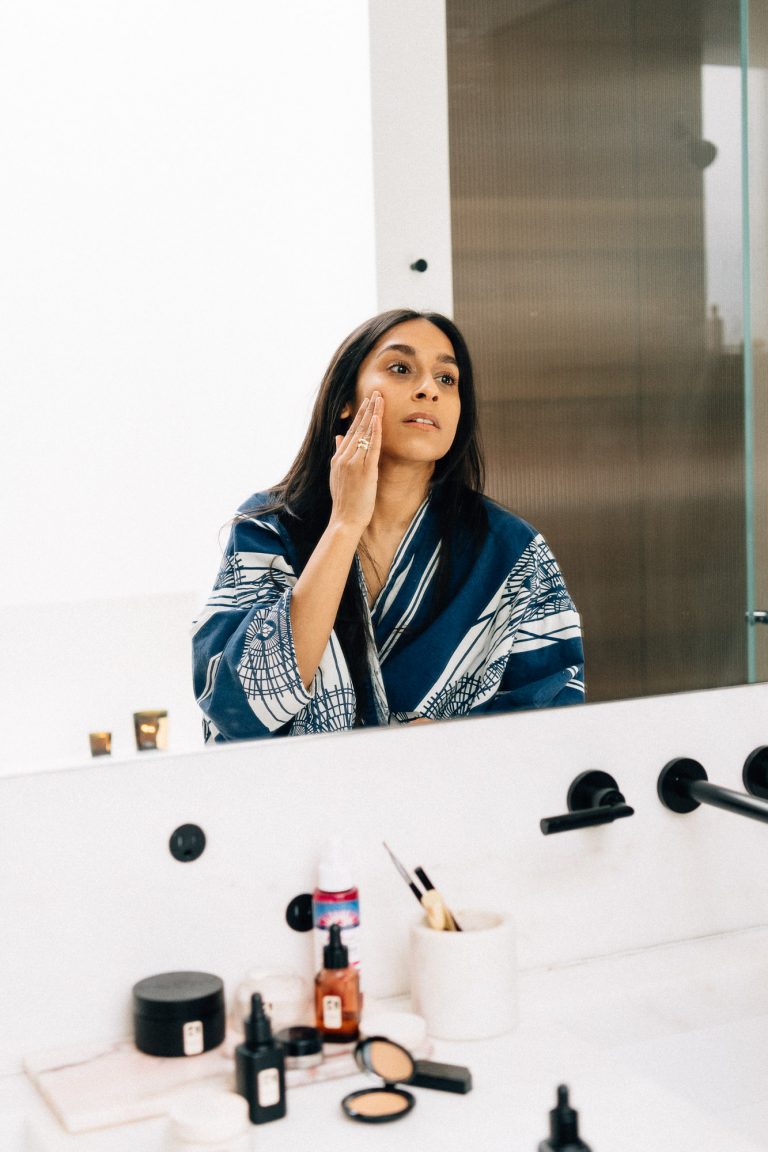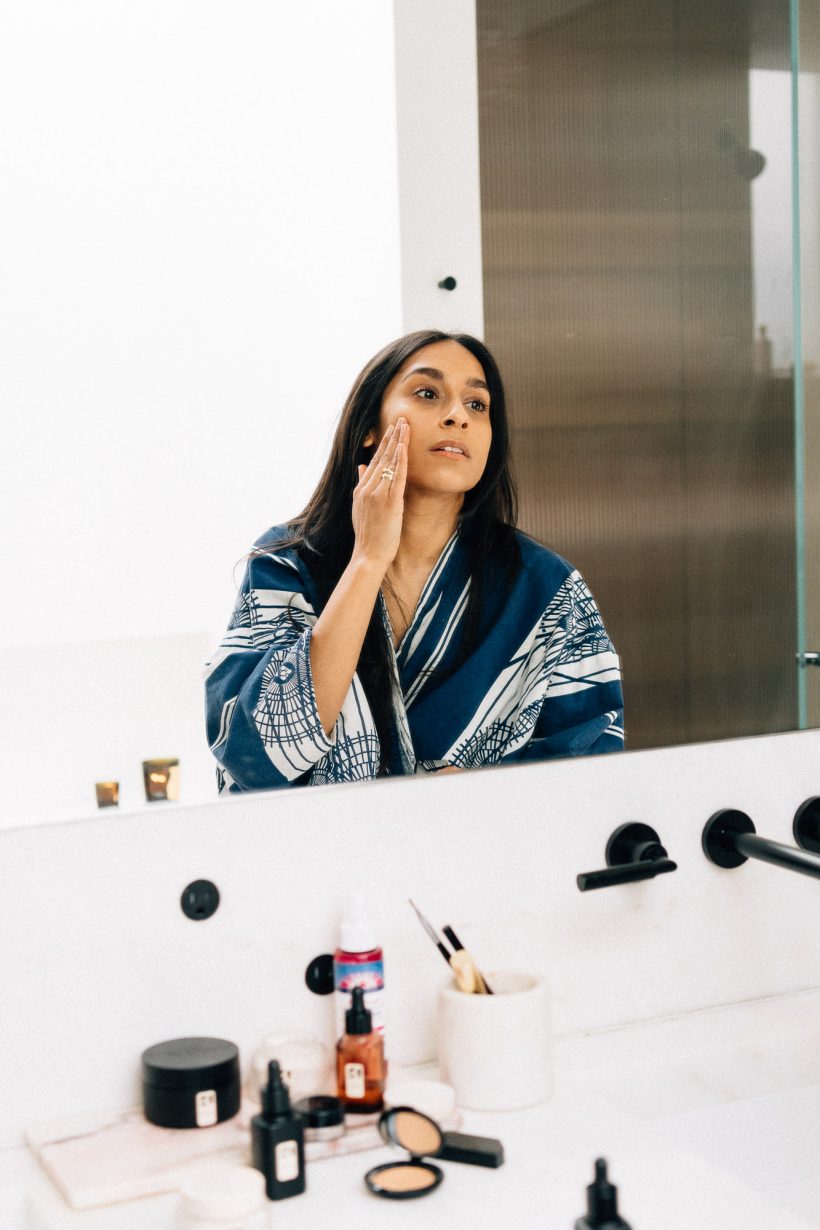 THE BEST RETINOL
WHAT SETS IT APART: The combination of retinoids with an alpha hydroxy acid (AHA) is the key to this game-changing product. It's hard to believe that this wouldn't cause irritation, but I've had zero issues using this gentle cream. In fact, I use this on the nights I don't use my prescription tretinoin and have never had better skin. — Sacha Strebe, Deputy Editor
WHAT SETS IT APART: Not gonna lie, I've tried a few different retinoids before, and I've ditched them after not seeing any results. With this serum, not only is my skin smoother and brighter, but it literally happened overnight. I've been using it for a few months now, and the results just keep getting better and better, night after night. — Isabelle Eyman, Contributing Editor
WHAT SETS IT APART: Retinol creams are a dime a dozen, but how often does your organic and wild-crafter retinol boast a base of chia seed, rosehip, raspberry seed to combat dryness? This is all-in-one. — Anne Campbell, Contributing Editor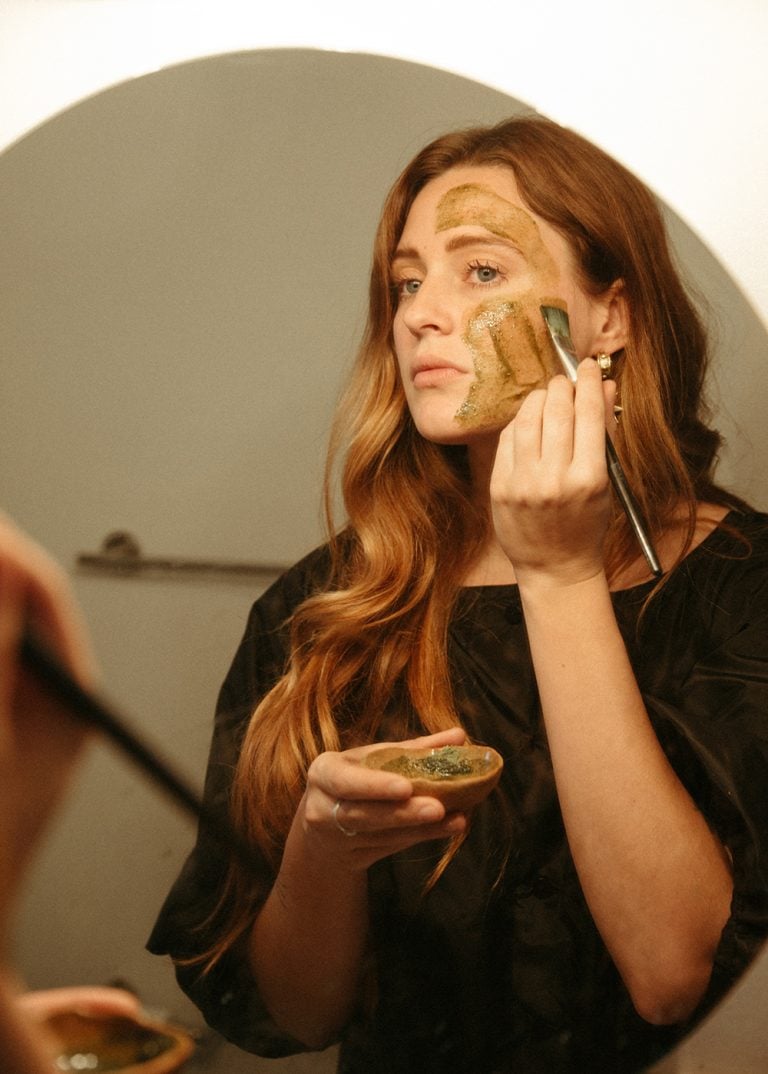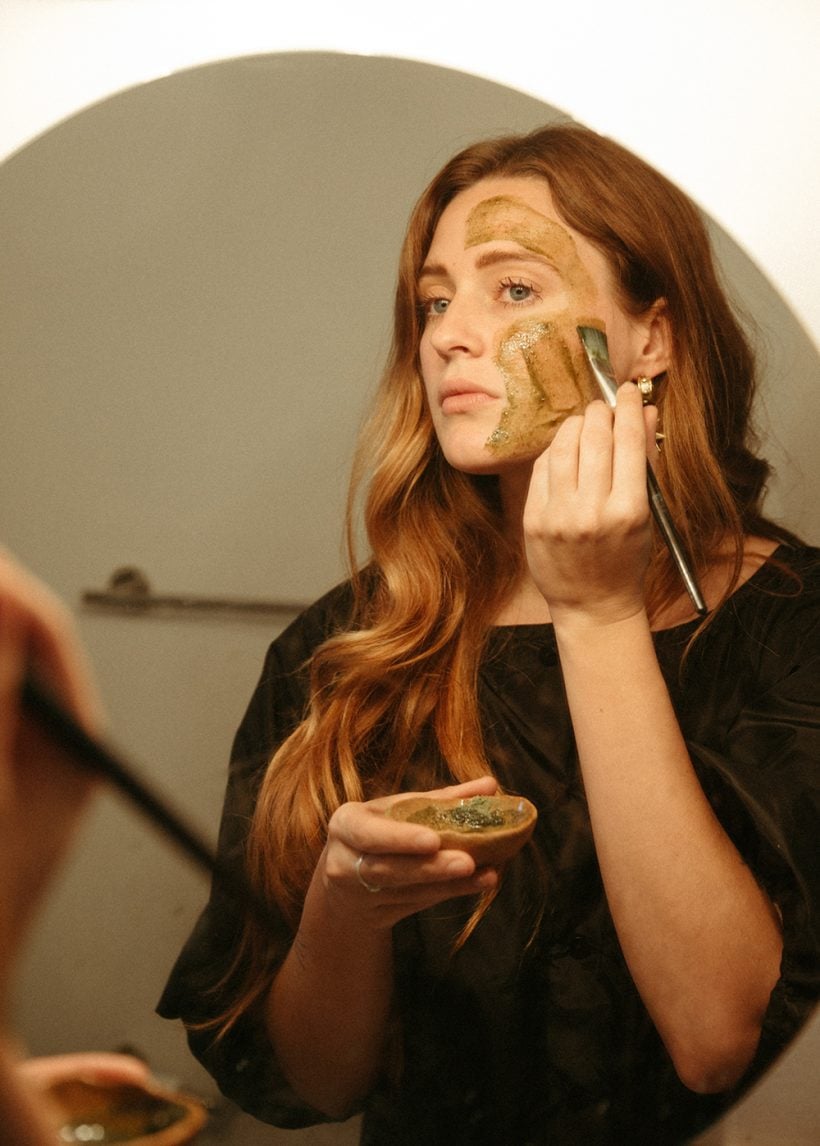 THE BEST FACE MASK
WHAT SETS IT APART: This mask isn't glamorous or fancy, but it truly is a staple. The tub of 100% natural bentonite clay is derived from volcanic ash, making it rich in minerals. It's cheap (like $12 for a tub that will last you forever cheap), effective, and cleanses without going overboard. Slather it on once a week or use the mask as a spot treatment as needed. — Hannah Zahner, Beauty and Wellness Editor
WHAT SETS IT APART: I never thought I'd find a better sheet mask than 111Skin's Rose Gold, but Tatcha's leaves your skin so glowy and gorgeous without the excess goopiness that a lot of masks cause (and at a fraction of 111Skin's price). — Caitlin Clark, Contributing Editor
WHAT SETS IT APART: I'm constantly working on the texture and now the fine lines on my skin. Bonus points it also fights dark spots. A softer approach to retinol while still creating results. — Brandy Joy Smith, Motherhood Contributor
WHAT SETS IT APART: This mask has a very unique color and smell (if you're an Aussie, it smells like Vegemite!) but it works. It contains live yeast extracts which are packed with amino acids and nourishing Vitamin B to keep your skin purified, revitalized, and bright. I like to use it every Sunday on my t-zones with Masque VIP 02 and I always notice the difference in my complexion after use. It's brighter, smoother, and refreshed. — Sacha Strebe, Deputy Editor
WHAT SETS IT APART: I love this brand. All of their products are beautiful from the branding to the ingredients. This mask is just as calming as it is detoxifying thanks to its nutrient-rich formula. It's ideal for sensitive skin because it's clean and fragrance-free. At the base of this product is sustainably cultivated charcoal to cleanse and detoxify, then aloe vera helps to purify and soothe blemishes. It's so hydrating, never drying like some clay masks can be. — Sacha Strebe, Deputy Editor
WHAT SETS IT APART: This is a best-selling product for a reason. With two nourishing forms of vitamin C and fruit enzyme exfoliants, this mask gently dissolves dry, dull skin buildup to leave skin feeling fresh and revitalized. I will often use it on my lips to remove dry skin too. I love the smell, the texture, and the results. Highly recommended. — Sacha Strebe, Deputy Editor
THE BEST BEAUTY TOOL
WHAT SETS IT APART: I'm not afraid to use my face as a guinea pig for any and all beauty tools, even ones with electrical currents. Of those that fall in the latter category, NuFace is the only one I've ever been able to commit to using on regular basis. It's so easy, and you can actually feel your almost instantly skin firming up. — Caitlin Clark, Contributing Editor
WHAT SETS IT APART: My life changed the day I made gua sha a part of my skincare arsenal. Not only does my skin perk up immediately after using this tool, but it just feels so good. Facial massage is the ultimate form of self-care, and this product helps me look forward to the relaxing and rejuvenating ritual every day. I've made it a part of my morning and before-bed routine, and I'm never looking back. — Isabelle Eyman, Contributing Editor
WHAT SETS IT APART: If you're a fan of radiofrequency in the treatment room, then you'll be excited to try this new at-home device that brings the ground-breaking RF technology home. I've been testing out this device for the last month and it's safe, painless, very simple to use, and the results are immediate! The secret to this device is consistency (isn't everything though!?) and with regular use, you will see visible long-lasting results. Yes, this baby is expensive, but when you consider one professional RF treatment can set you back around $600, then you will get your money back on this after just one use. The difference with this tool compared to others on the market is the Titanium-Gold electrodes (µRFthera®) that deliver RF energy with sub-millimeter precision, on the surface as well as deep into the dermis—that is the key! These electrode arrays work collectively to generate penetrating electromagnetic fields that tighten the skin and stimulate natural collagen production. It also doesn't get too hot which I know has been a common concern with other RF devices on the market so it's really foolproof and very easy to use—you can't go wrong! — Sacha Strebe, Deputy Editor
WHAT SETS IT APART: I love a tool that changes the game and disrupts all others on the market. This is a new take on the gua sha but the handle makes it so much easier to use. It also has an embedded solar panel so the 24k gold-plated sculpting tool can harness light energy (both natural and artificial) and convert it into microcurrent. Yep, game changer! The gentle microcurrent mimics the natural bioelectric current of the body, jumpstarting skin cells' mitochondria to produce a significant increase in ATP production. This in turn stimulates the skin's natural metabolic process, which increases cellular energy and stimulates the facial muscles. I love how this feels on the skin. It hugs my face so beautifully and I definitely notice visible sculpting and lifting of the face after using it. — Sacha Strebe, Deputy Editor
WHAT SETS IT APART: The skin health benefits of an LED mask have been proven—reduces fine lines, wrinkles, pigmentation, and redness—but all that aside, I have personally found them to be restorative, providing a few minutes of mindfulness when I need it. I love that this one is portable. Just charge it up and you have multiple uses before it needs charging again. I keep it next to my desk so I can put it on while I'm working. Sometimes I will even layer a mask underneath—I love the clear biocellulose ones because the light can still pass through. My skin always looks a little more radiant after a 10-minute LED session. — Sacha Strebe, Deputy Editor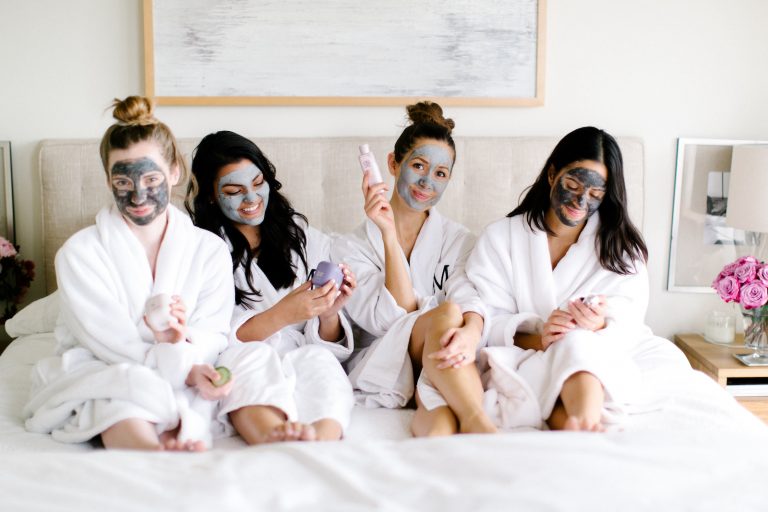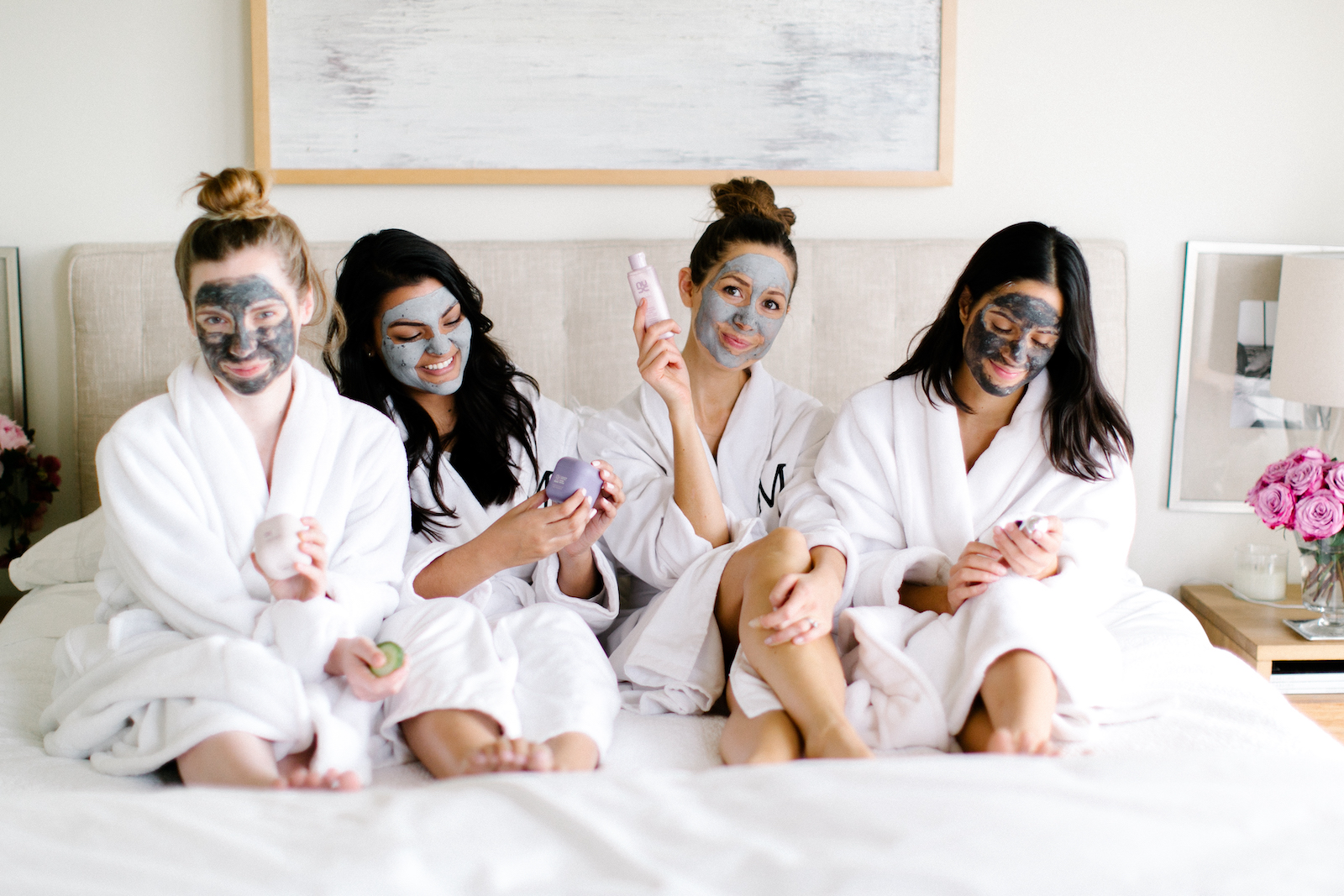 THE BEST AT-HOME PEEL
WHAT SETS IT APART: You can literally feel the difference in this two-step treatment that exfoliates and resurfaces the skin while also hydrating and rejuvenating it. I love to use it when I'm in the bath—it's all the pleasure of a face mask, but with way more dramatic results. — Camille Styles, Editor-in-Chief