This probably goes without saying, but I've gone through a lot of changes as I've progressed through my twenties. Through the ups and downs of the last few years, one thing has remained consistent: my beauty routine. I've always turned to skincare when I need to indulge in a little self-care. So, it's safe to say I know all about the best skincare products for your 20s.
Skincare has been there for me after gigs at bars when I sang in a cover band, after my first New York Fashion Week event (and every subsequent season), after breakups and work victories, and even after college parties (seriously, I'm religious about removing my makeup)… Skincare has always been a comfort for me, no matter what's going on in my life. 
I don't think I can pinpoint the exact moment when I became skincare-obsessed. Maybe it was when my mom took me to a Clinique counter for the first time in middle school, or when I religiously cleansed my skin after wearing show makeup for my community theater production of Footloose in high school, or when I self-diagnosed my eczema when I was in college. 
Regardless, I've become that girl, you know, the one who has towering stacks of drawers filled with skincare products and tools for every known issue. And while I sometimes feel silly traveling with three whole Dopp kits full of serums, creams, and oils, my glowy skin always thanks me for taking good care of it. Read on for what I think are the best skincare products for your 20s—these are products I'm currently rotating through my routine and the ones I recommend to all my friends. 
Editor's Note: While I've listed all of the products I've been using in my skincare regime, you certainly don't need to buy all of them. Everyone's skin is unique and our journey to healthy skin is different, too so experiment with various products and beauty tools to figure out what works best for you and within your budget. And above all, have fun doing it!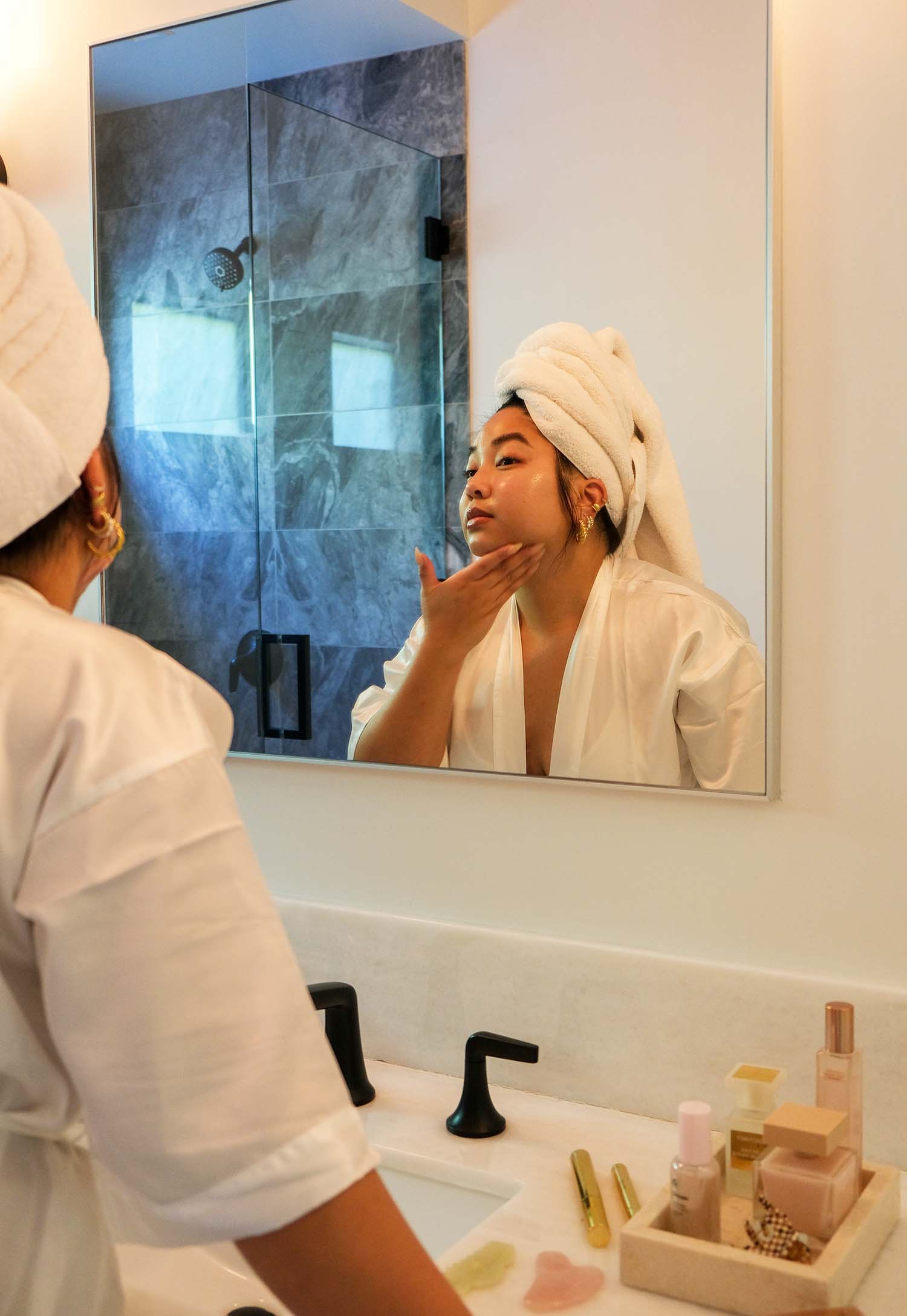 Images by Lauren Moghavem.
CLEANSE
I firmly believe that properly cleansing your skin is the key to keeping skin looking and feeling its best, so I'm a double or triple cleanser: I use an oil cleanser to remove makeup on the days that I'm wearing it, a micellar water to remove excess oil and dirt (the first cleanse if I'm not wearing makeup), and then either a gel or cream wet cleanser to finish which actually cleans my pores and gives my skin a blank slate.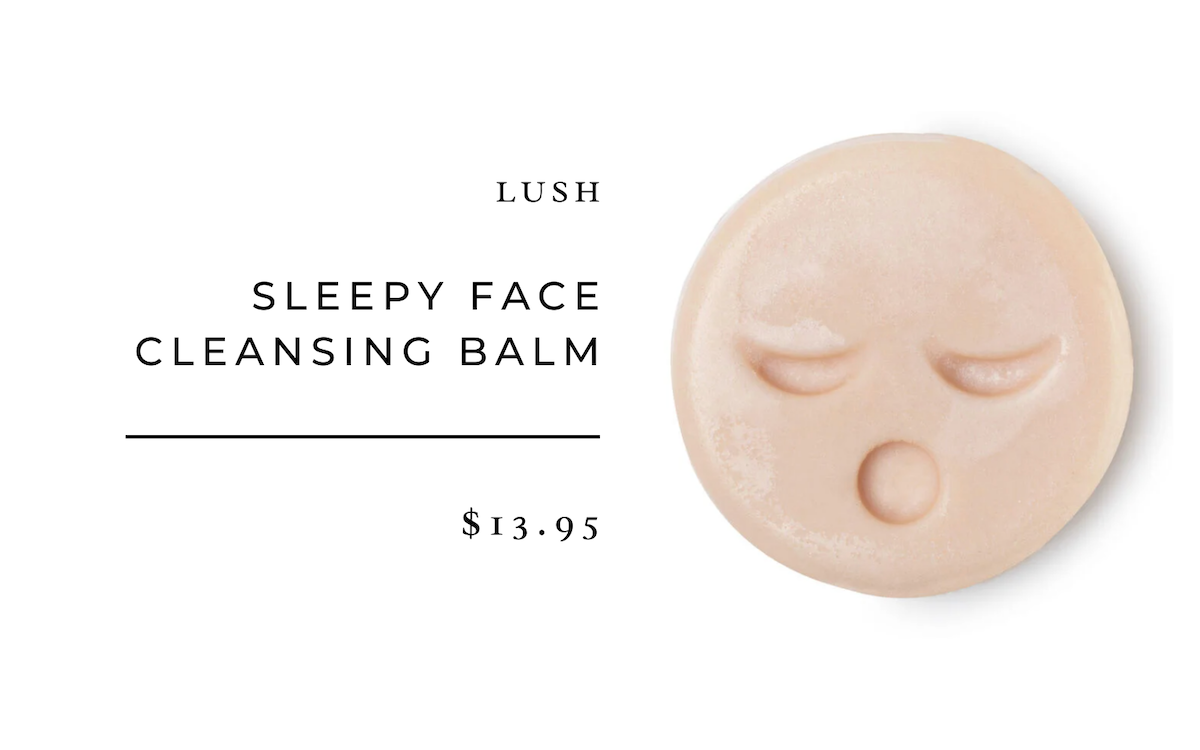 This is one of my favorites to travel with because it's a solid balm. It's a shea butter-based balm that almost smells like a cookie, and it contains jojoba oil and oat milk, both of which are super gentle on my sensitive skin. It has a touch of lavender oil in it to help soothe redness and get me ready for bed.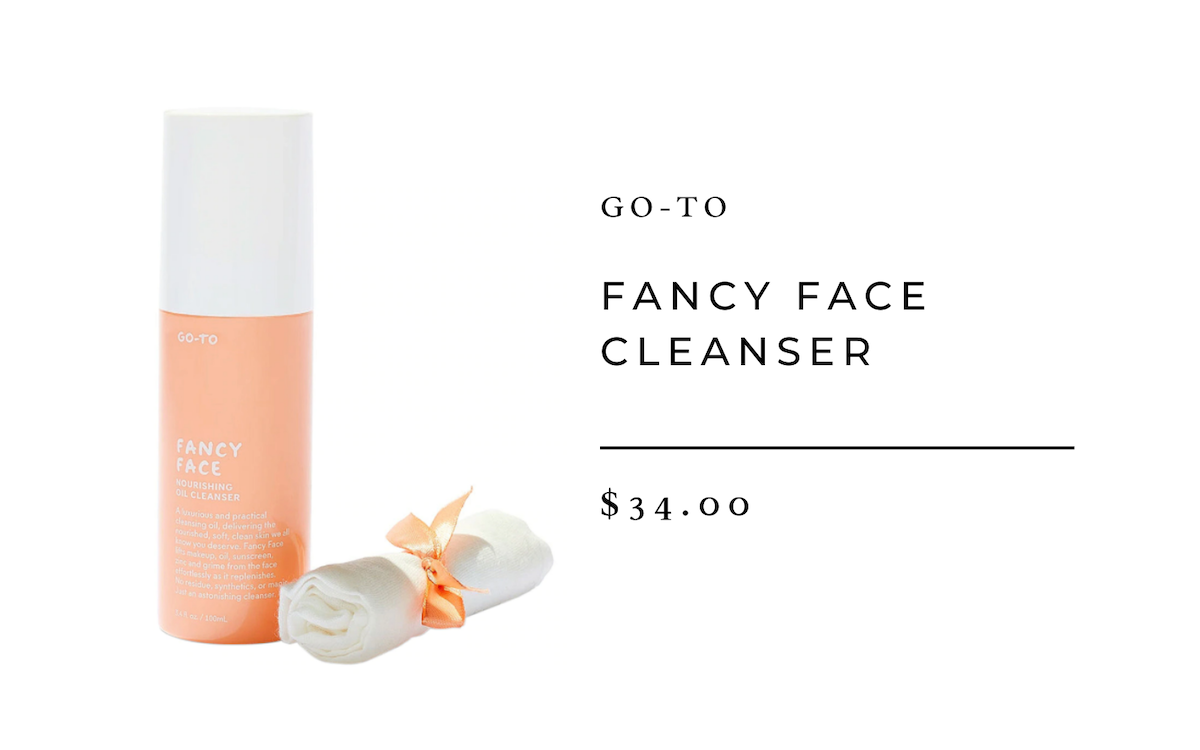 This luxurious oil feels so buttery on my skin and is the best thing I've found for removing my waterproof mascara. It contains camellia oil, which is high in antioxidants, and sunflower oil, which is packed with vitamins A, D, and E. It also has the dreamiest floral fragrance thanks to its blend of plant oils.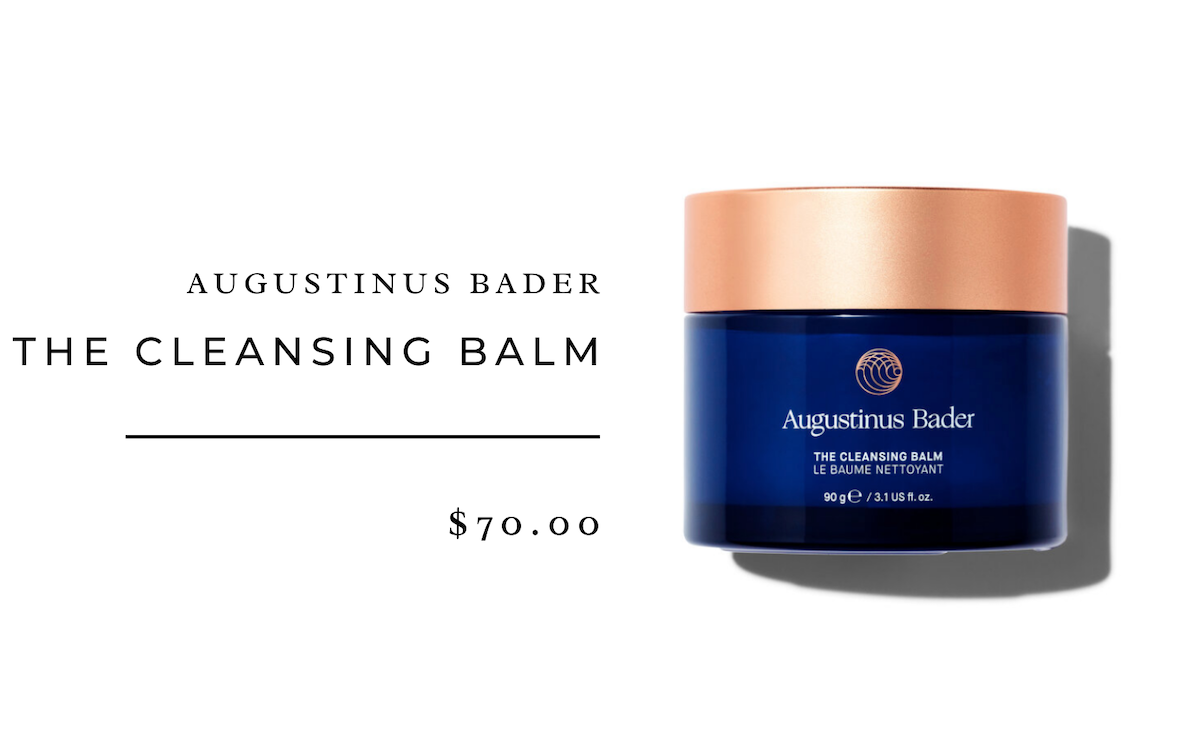 Okay y'all, don't kill me for recommending this one. I know it's pricey, but it's so worth it. This might not have become a go-to if I didn't work in the beauty industry, but I do, so here we are. This is more of a traditional potted cleansing balm that you scoop out and smooth on your face. It contains Augustinus Bader's signature TFC8 complex to nourish and replenish my skin, as well as avocado-olive oil and vitamin E to protect my skin from free radicals and other environmental stressors.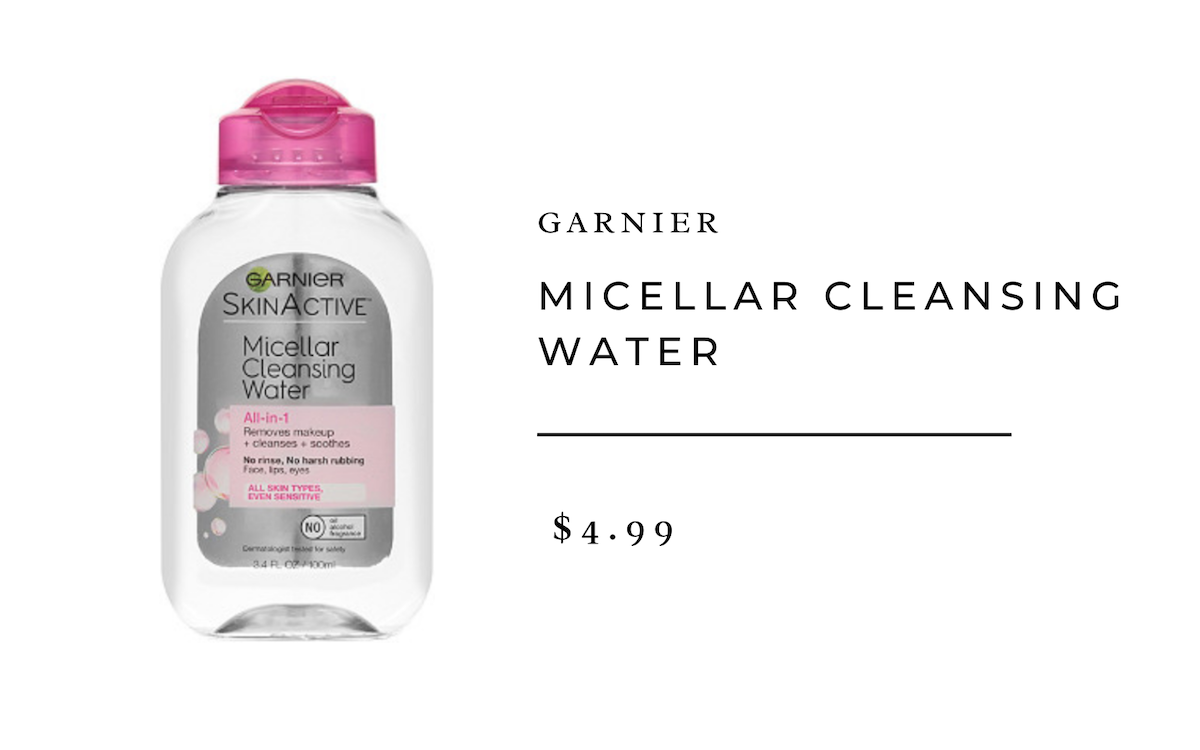 This is probably the only micellar water that I'll ever use. It's a drugstore product so I can pick it up whenever I need it. It's super gentle on my skin and easily removes excess oil without harsh scrubbing.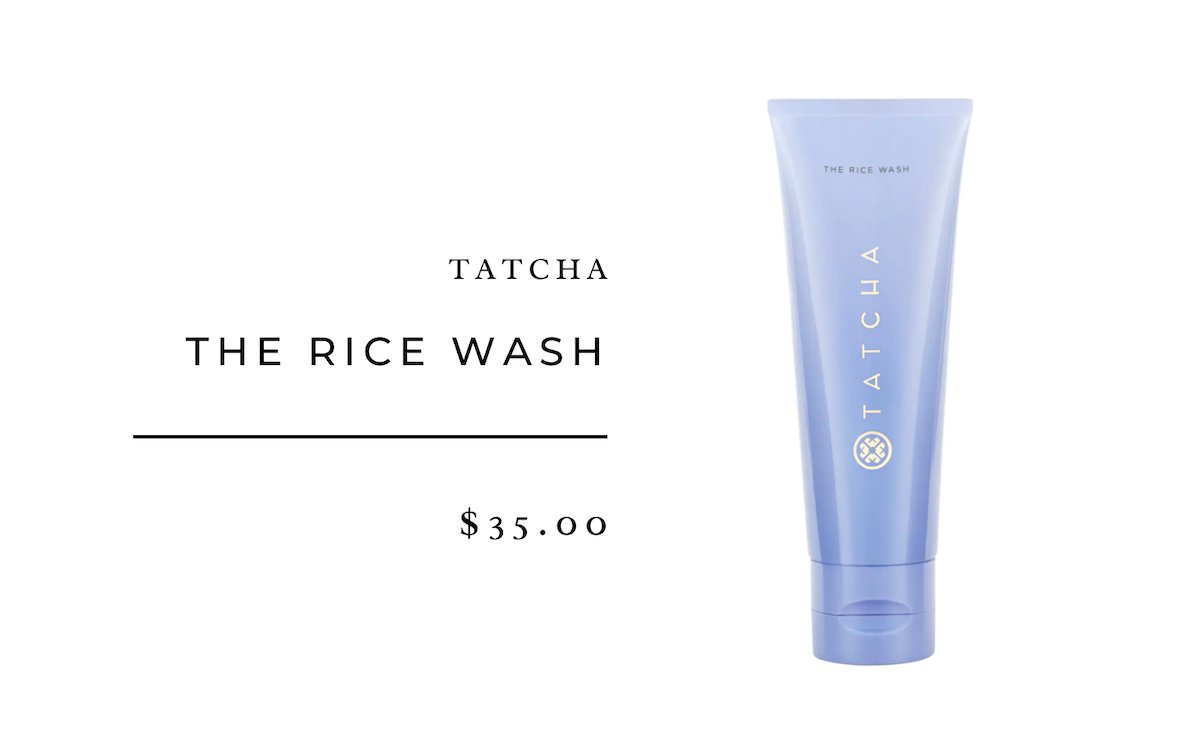 I love a cream cleanser because it foams up enough to feel luxurious on my skin but still leaves it feeling nourished. This cleanser's hero ingredients include Japanese algae, which softens and nourishes skin, and hyaluronic acid to help attract and retain moisture. 
ESSENCE
When you're in your 20s, you need a little bit of your skincare to go a long way. One of the best ways to help prolong the life of your products is to factor in an essence, which I believe is an essential step because it helps improve the overall efficacy of the other skincare products that layer on top of it. I apply these right after wetting my face to help seal in hydration and prepare my skin for the next few steps. Essences also help skin appear plumper and brighter over time.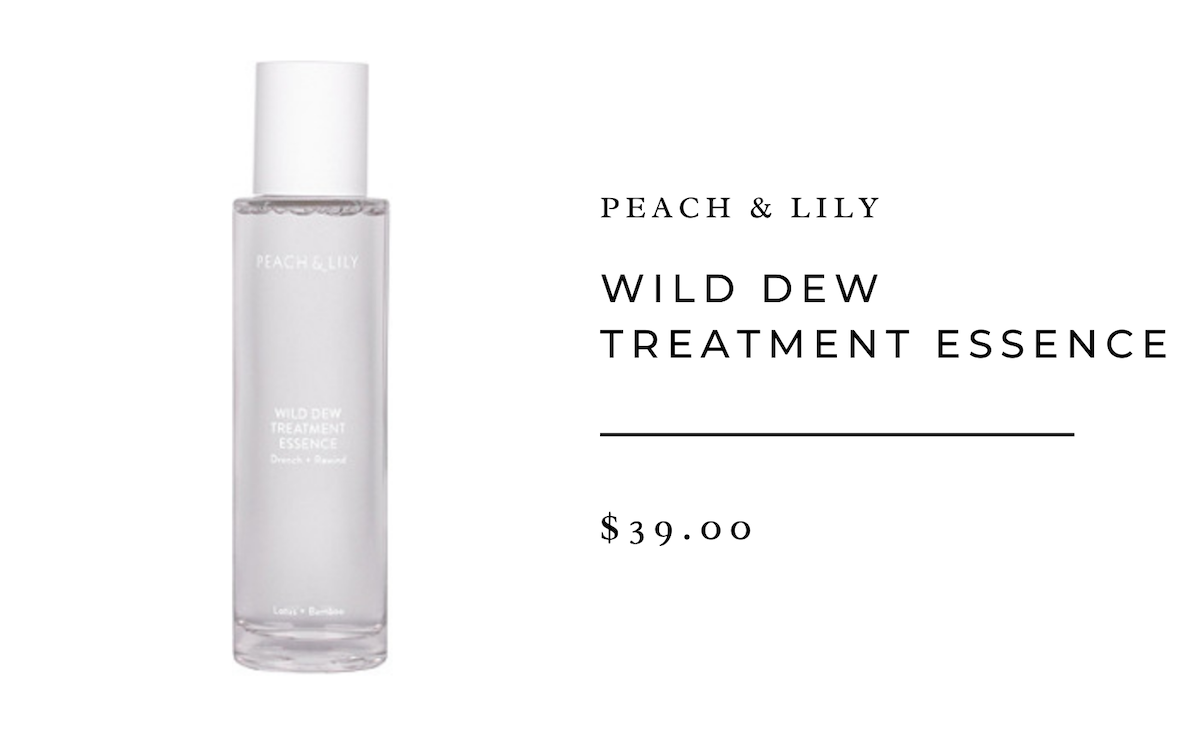 This is my gold-standard essence whenever I'm trying a new one. It contains a cocktail of skin-loving ingredients that help nourish, protect, brighten, and hydrate my skin, including lotus extract, niacinamide, yeast ferment, hyaluronic acid, and bamboo extract. It goes on like thick water, but immediately absorbs into my skin and leaves it looking bouncy and glowy in just one step. 
EXFOLIATE
I'll admit, I'm not the best about exfoliating regularly because my skin is pretty sensitive and I use enough actives in my regular routine that gently exfoliate my skin. However, if you're more acne-prone than me or have thicker skin than I do (I mean that in the literal sense), you should definitely try to exfoliate a few times a week to help encourage cell turnover.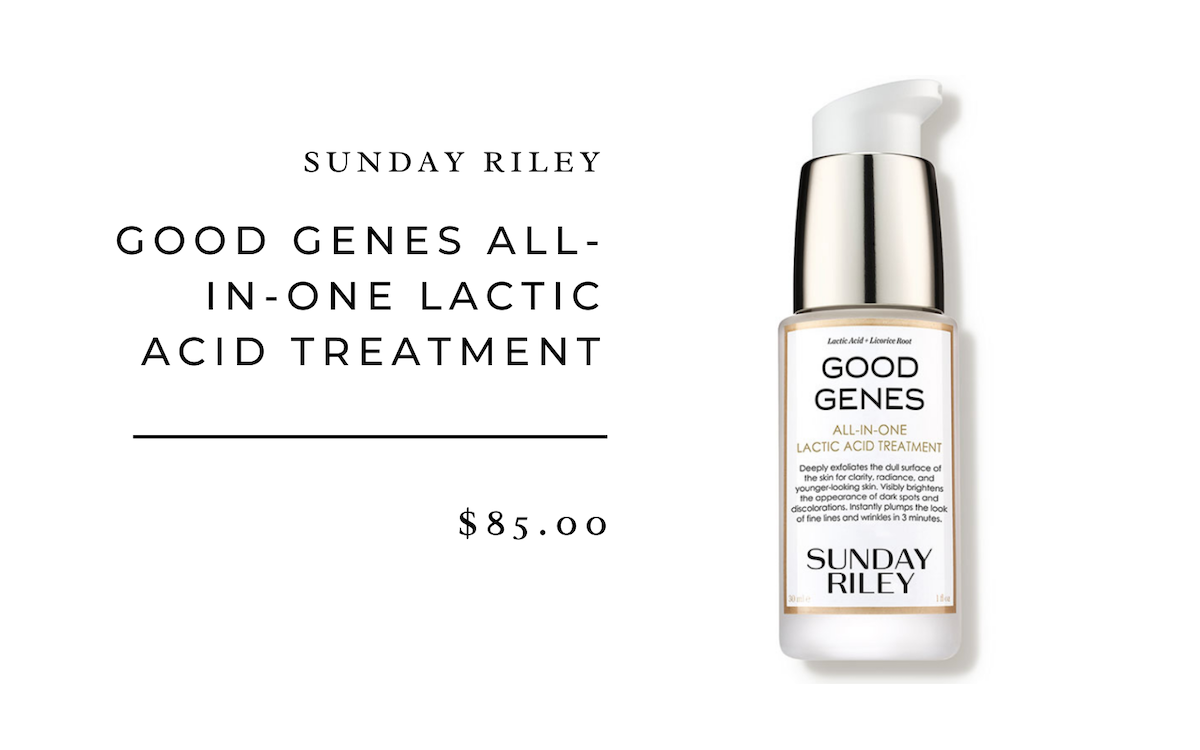 Lactic acid is one of the gentlest exfoliating acids, making this a good choice for someone like me who can't use anything too strong. Using this product brightens skin, reduces the appearance of hyperpigmentation, and makes skin appear more radiant.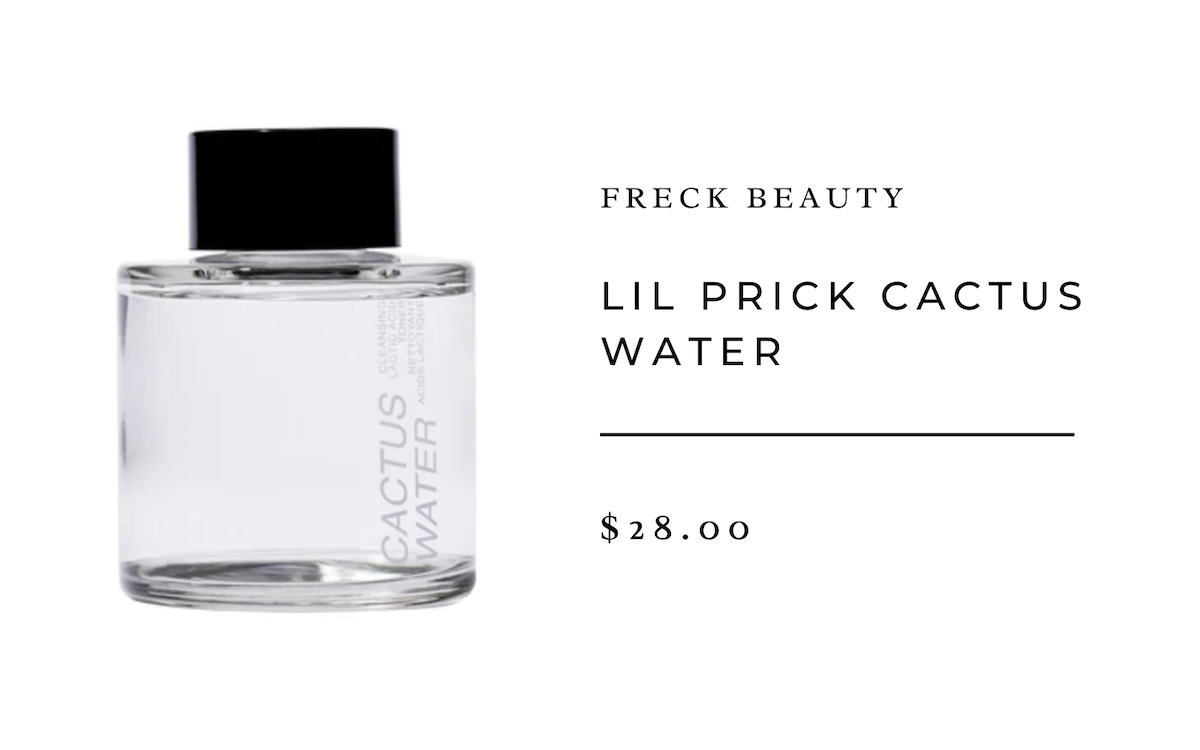 This lactic acid-based toner combines its hero ingredient with vegetable and plant extracts to not only gently exfoliate, but also cleanse skin as well. I love this because it acts like micellar water and toner in one, all while hydrating and soothing the skin. 
PROTECT
As someone in my 20s, one of my top skincare priorities is to protect my skin from stressors that may prematurely age it. (I want to look 25 forever, okay?!) One of the best things you can incorporate into your skincare routine in your early to mid-20s is an antioxidant. For me, this usually comes in the form of a vitamin C serum, which can also help combat dark spots, hyperpigmentation, and other discoloration.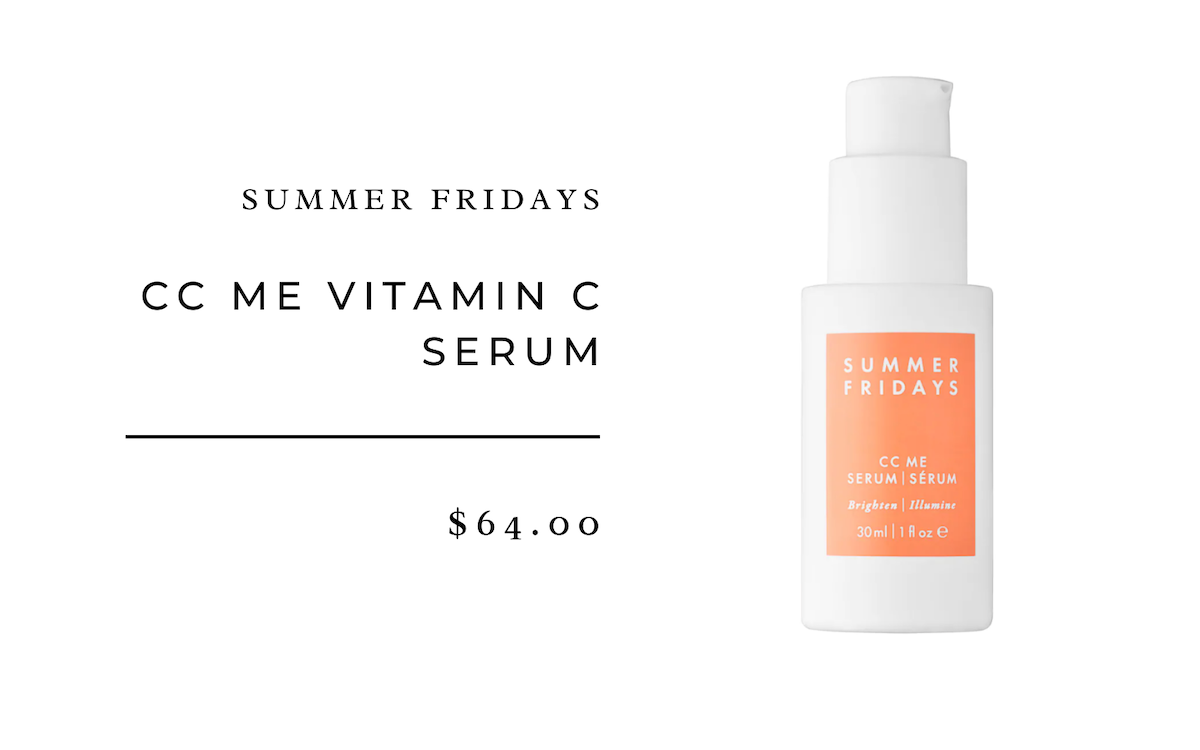 Some vitamin C serums are a little too potent for my sensitive, eczema-prone skin, but this one has quickly become one of my favorites because of how gentle it is. It has two different types of vitamin C to visibly brighten skin, and also contains squalane and peptides to hydrate and plump the skin.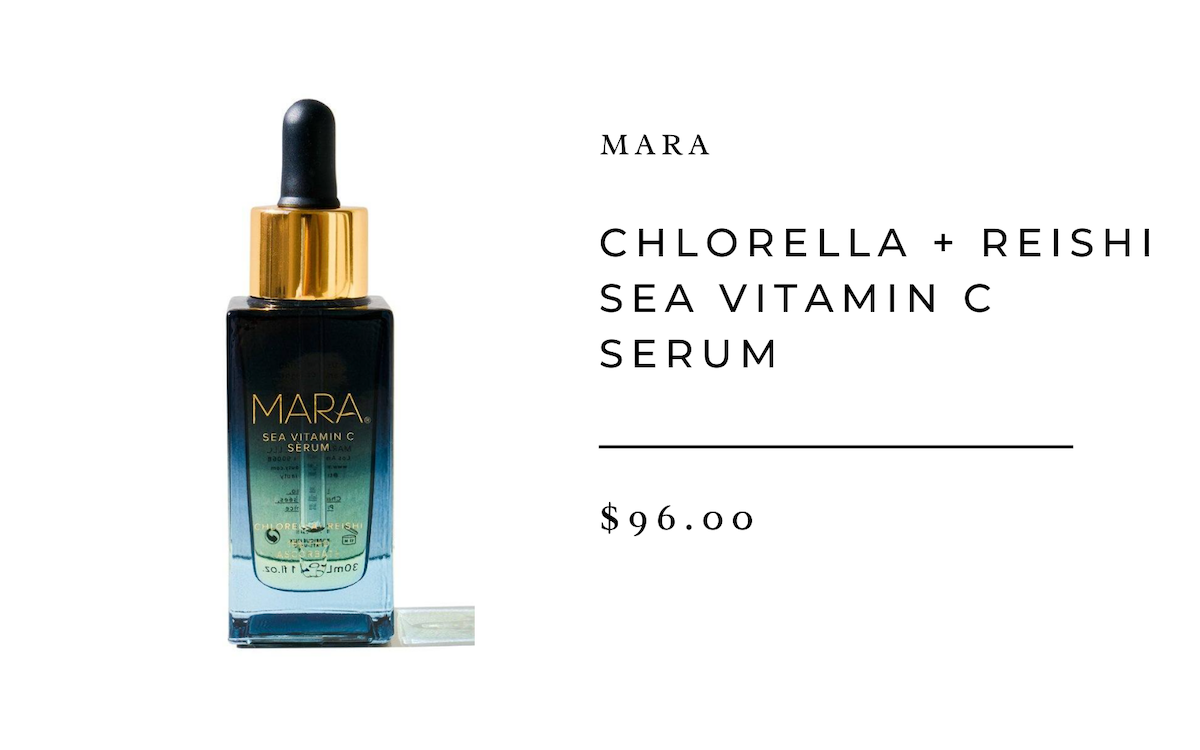 Whenever my skin is feeling particularly parched, I add as many oils and emollients into my routine as possible. I love this vitamin C "serum" because it's formulated as an oil. It contains a huge concentration of vitamin C in the form of fruit extracts and botanicals, as well as algae to firm the skin. 
MOISTURIZE
For daytime moisturizers, I look for products that will keep my skin hydrated under my makeup all day, and for nighttime, I gravitate towards heavy creams that really seal in the effects of the previous products. I love moisturizers that feel luxurious and buttery on the skin, usually packed with botanicals, ceramides, and other nourishing and soothing ingredients.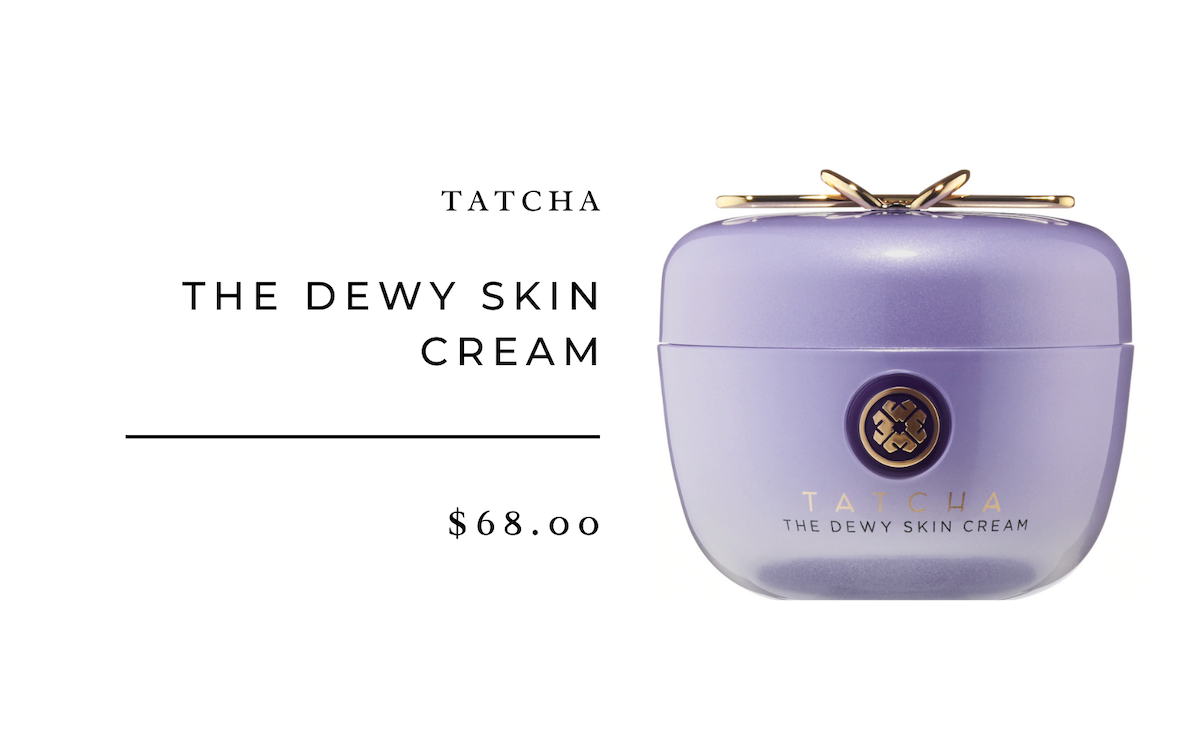 This moisturizer is my true holy grail. It leaves my skin looking and feeling plump, bouncy, and glowy without being greasy or oily. It layers so well both on top of skincare and under makeup, and always feels comfortable on my skin. It contains Japanese purple rice, which is powered by antioxidants to protect the skin, algae and hyaluronic acid to nourish and hydrate, and botanical extracts, which help contribute to the dewy glow.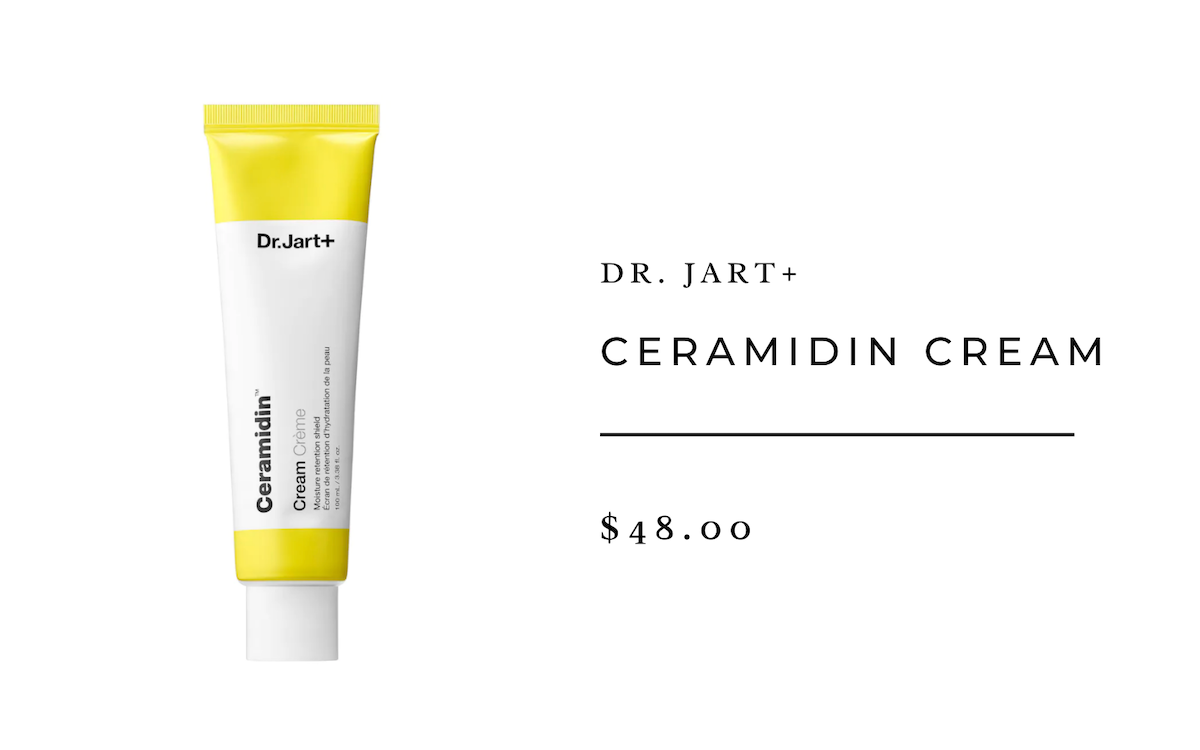 As the name suggests, this rich cream is packed with ceramides to help support the skin barrier. I especially love this moisturizer for harsh conditions—like desert dryness and extremely cold winter weather—because it really seals in hydration and keeps my skin feeling nourished. 
SUNSCREEN
In addition to the antioxidants in my regular routine, sunscreen has become a must in my regimen in my 20s. The key to keeping my skin looking and feeling as fresh as it does now is to protect it from further damage that can be caused by the sun's harmful rays. That's where SPF comes in.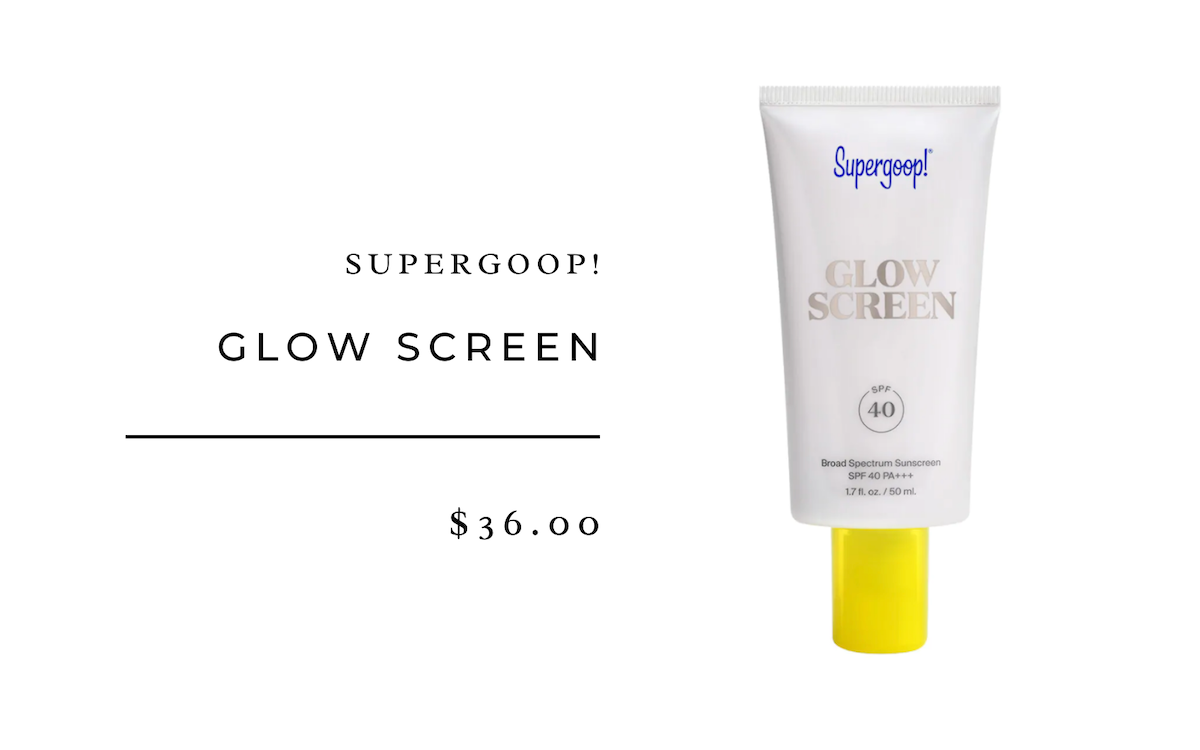 Supergoop makes some of the best sunscreens around, and I love this addition to their lineup. It has a dewy finish that almost works as a primer under makeup. It's SPF 40 to protect skin from both the sun and blue light, as well as hyaluronic acid and vitamin B5 to boost hydration.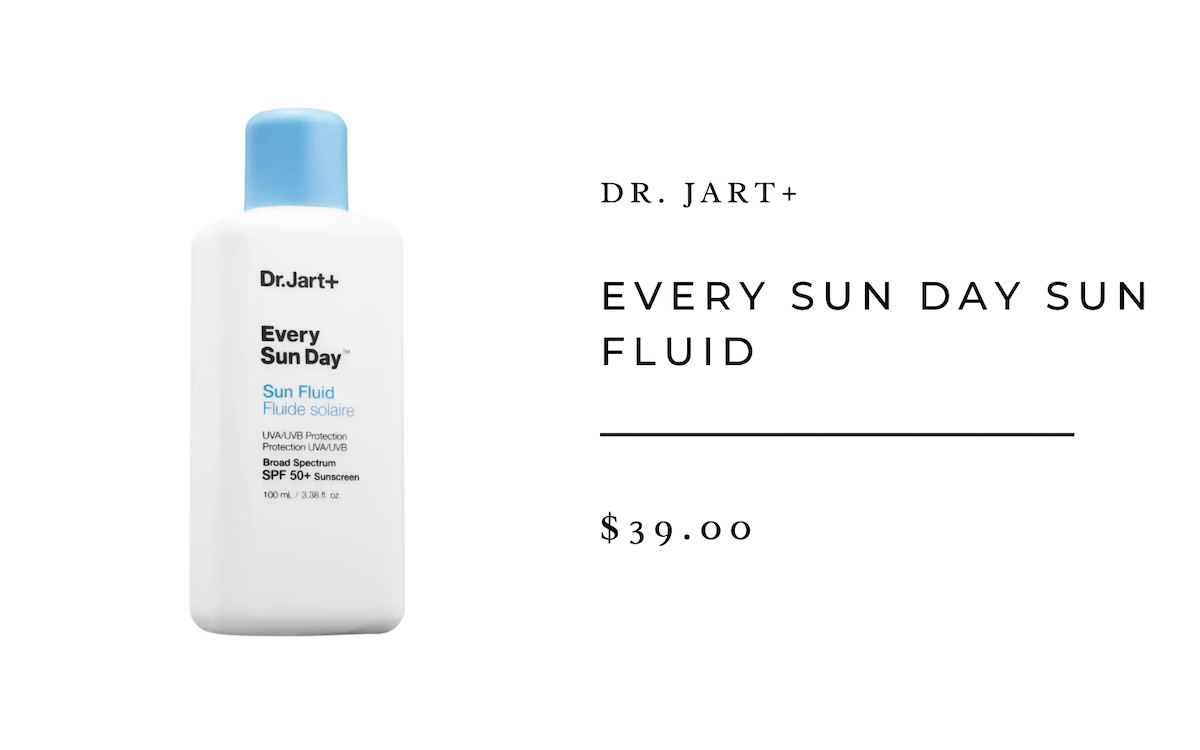 I have medium olive-toned skin and am prone to getting a white cast from sunscreens. This sun fluid applies like a serum that disappears into my skin, and it has SPF 50+ so I can go all day at the beach or on a hike knowing that my skin is protected. 
BEAUTY TOOLS
As someone who works a million jobs and is always on-the-go, I love having treatments at home that help me achieve spa-worthy results from the comfort of my couch. (Plus, I can't always afford to go in for a facial, so it's nice to get the next best thing at home).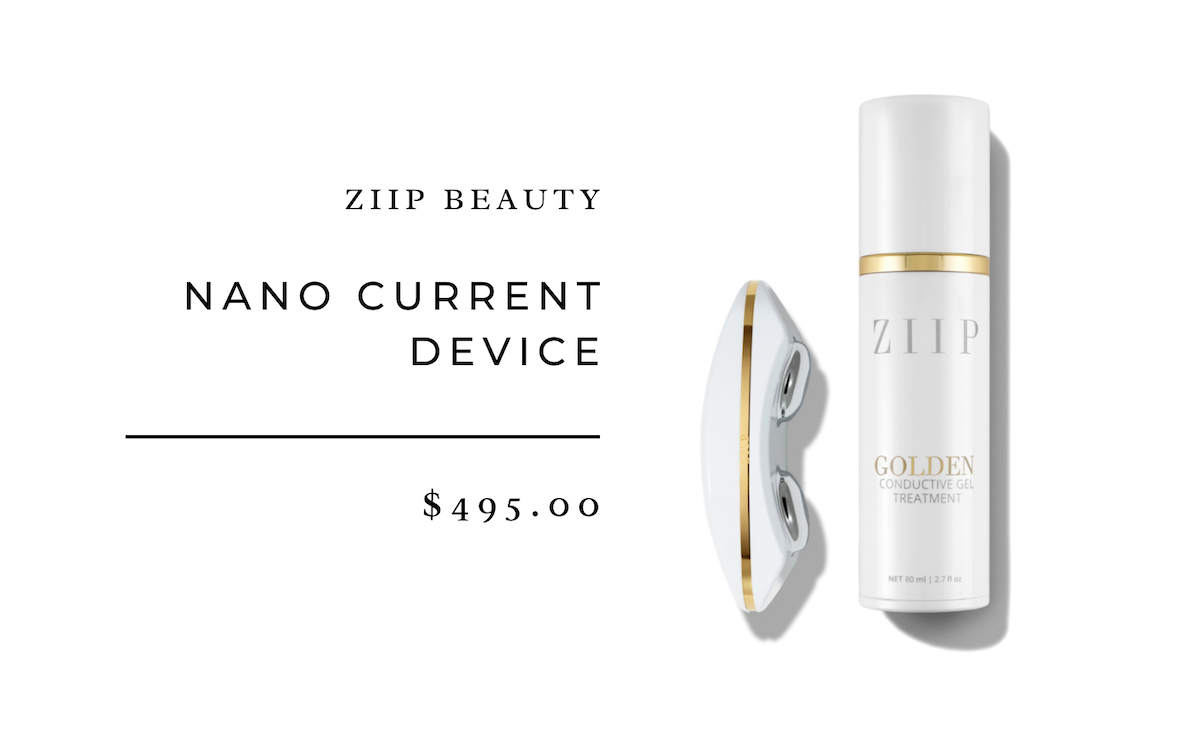 If you're going in for a photoshoot or anything else where your face will be front and center, I highly recommend indulging in a microcurrent treatment. The ZIIP device feels super bougie (and has the price tag to reflect it), but I always see immediate results right after I use it. It pairs with an app (there are currently nine different treatments on the device) so you never have to question if you're "doing it right" and you finish the treatment with lifted, sculpted skin that looks red-carpet-ready. The difference with this device over others on the market is that it offers both nano and microcurrent waves—this powerful combination helps to create change on a cellular level.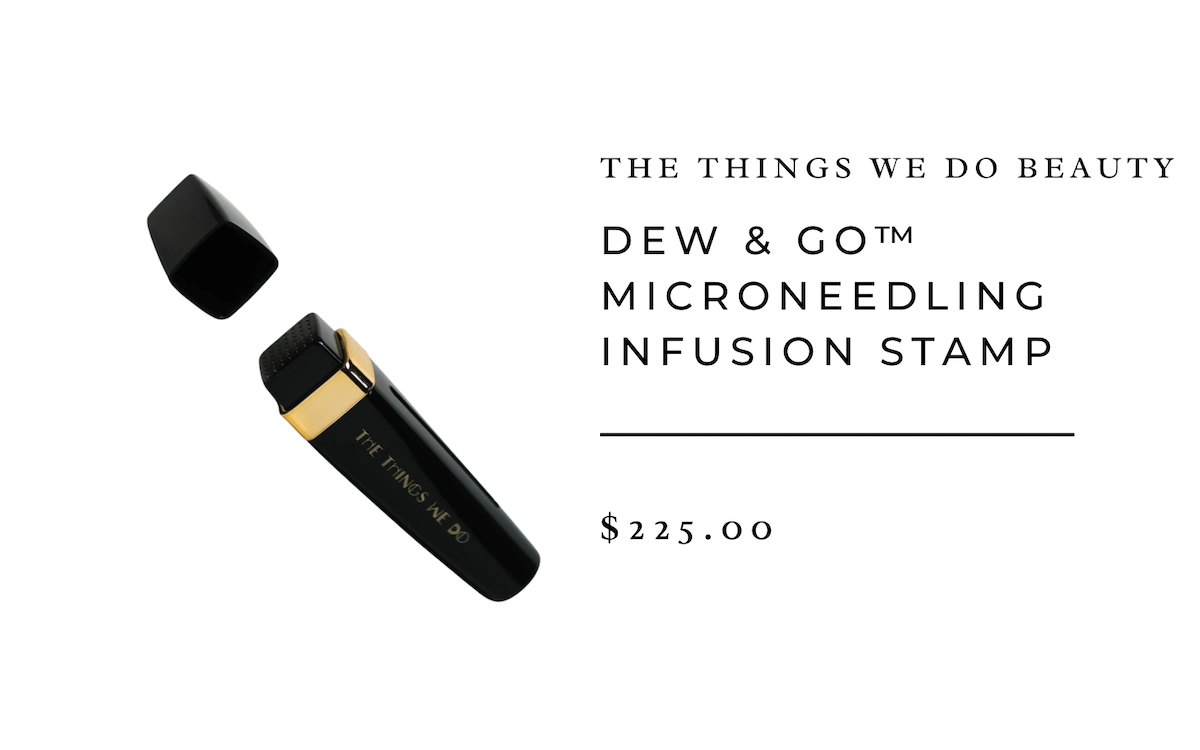 As you can probably tell, I love my skin to look and feel bouncy and dewy, and this microneedling stamp seriously does the trick. It gently punctures the skin while simultaneously depositing a serum rich in snail mucin and moringa to help increase cell turnover and collagen production.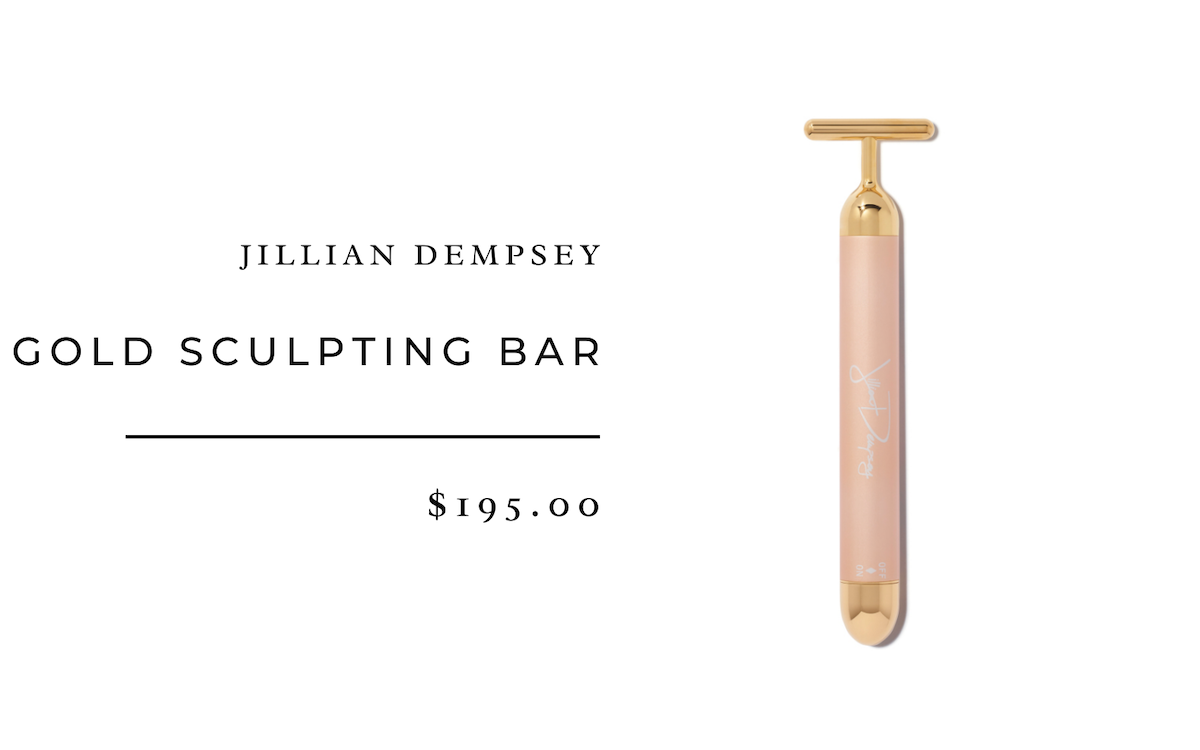 I stare at a screen all day for work and hold tension in my face, so I love anything that can help relieve tension in my forehead and jaw. This vibrating massage tool really helps alleviate pressure in my facial muscles. I also use this on top of serums and sheet masks to help the products penetrate deeper into the skin.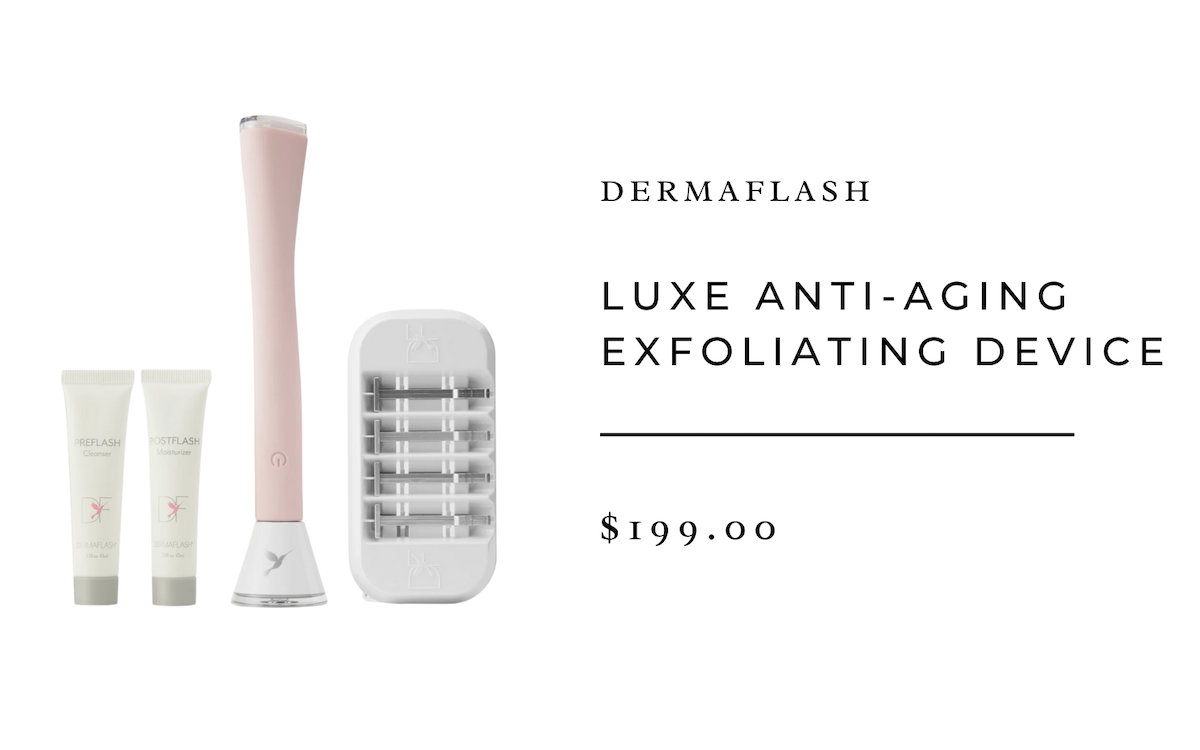 Dermaplaning is one of my favorite treatments to indulge in whenever I'm able to get an in-office facial, and this is as close as I can get at home. It removes peach fuzz and dead skin from the surface of my skin to leave a smooth surface to help my skincare absorb more easily and my makeup to lay more evenly.
What's the skincare product or beauty tool you swear by? Share it with us below.