As the weather heats up, I find myself less inclined to pull out the blow dryer to tame my wet hair. What can I say, New York summers are simply not conducive to wanting to blowing hot air on your face! That said, I don't exactly have the kind of hair texture that lends itself to effortlessly smooth locks post-shower. Weird cowlicks, frizz, and unruly waves abound. Instead of moving through the world looking like a chia pet, I've decided it's time to get some actual expert advice on how to air-dry hair properly.
It turns out that with the help of a few good products and a little bit of preparation, air-dried hair is actually possible, even if you have a less-than-cooperative mane such as myself. There's nothing like the freedom to just throw a little product in your hair and then head off into the sunset as your hair air-dries on its own, knowing that it's all going to be okay.
I tapped one of New York City's most coveted hairstylists, (who also happens to be my own personal hair goddess) Betsy Duggan. Not only is she a master stylist at Fox and Jane and blonde specialist, but she also happens to have the best hair I've personally ever seen on a human being's head. I knew she'd have the scoop on how to air-dry hair, starting with what we shouldn't be doing!
"Gone are the days of using sea salt spray that would leave hair crunchy and dry," she advises. "We are all so color-heavy now that the hair is already very dry and lacking moisture, so to dry it out further is a bad idea." So what should we be doing to properly air-dry hair?
Read on for Duggan's tips on how to air-dry hair.
1. Twist and tuck wet hair into your bra straps.
If you have long hair that is straight or slightly wavy, then it doesn't get much easier than this little trick. Simply part your wet or damp hair down the middle all the way down to the back of your head and twist each side away from your face. Then tuck it into your bra strap or use a little clip to secure it to your shirt to make sure it stays. it's a simple way to get smooth, soft waves in no time!
2. Tame your hairline with small, no-bend clips.
If you're plagued by cowlicks or face-framing frizz, no-bend clips can help to force your hairline into the right shape. It's a cheap and easy way to make sure your hair lays smoothly around your face, and the clips are cute enough to wear out if you need to get out the door before it finishes drying.
3. Set curly hair by tightly twisting each individual tendril.
For those with curls, Duggan recommends a variation on the above twist and tuck. She says, "While the hair is soaking wet, apply curl cream and then set each individual curl into a twist, like little tendrils. This keeps the hair tightly wound and prevents it from frizzing because it keeps the hair contained. Once dry, break it up with your fingers."
4. Braid your hair
This is a tried and true air-drying method for those who need to guide their hair into waves. Duggan was quick to remind me that the tightness of the braid will influence how wavy your hair turns out after you take them out. Go for two braids if you want a tighter bend, or do a single loose braid for a softer beach-type wave.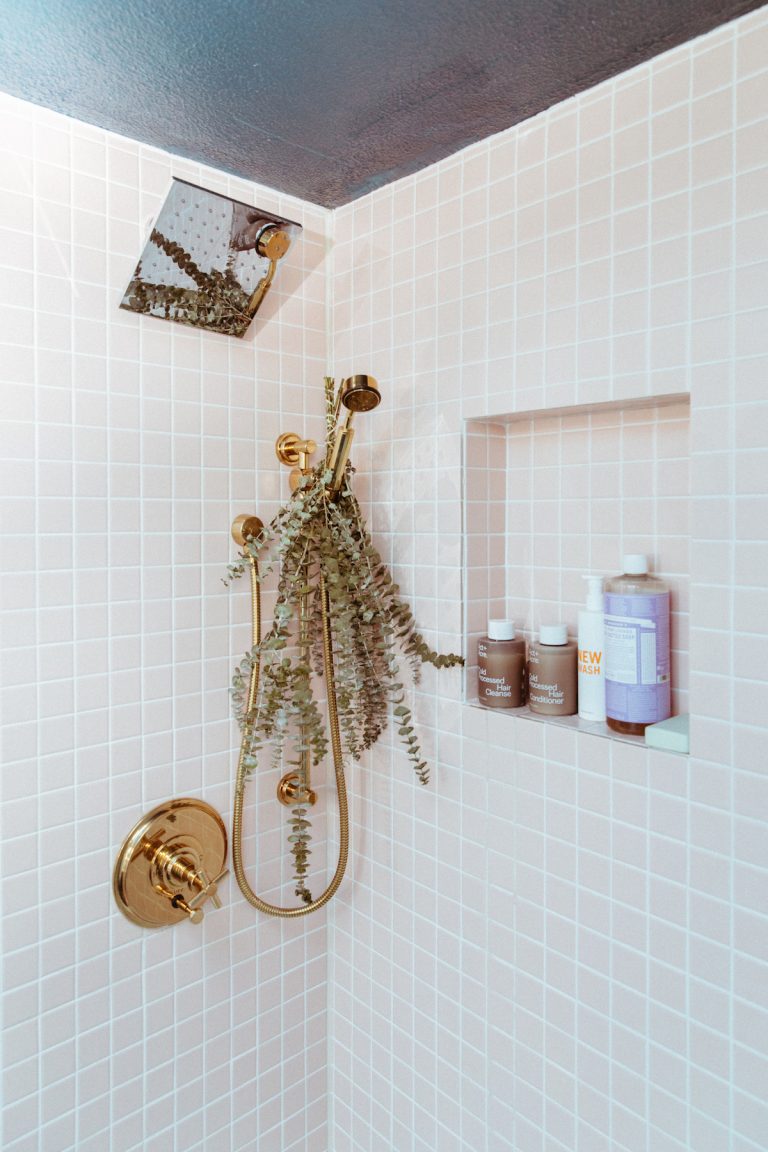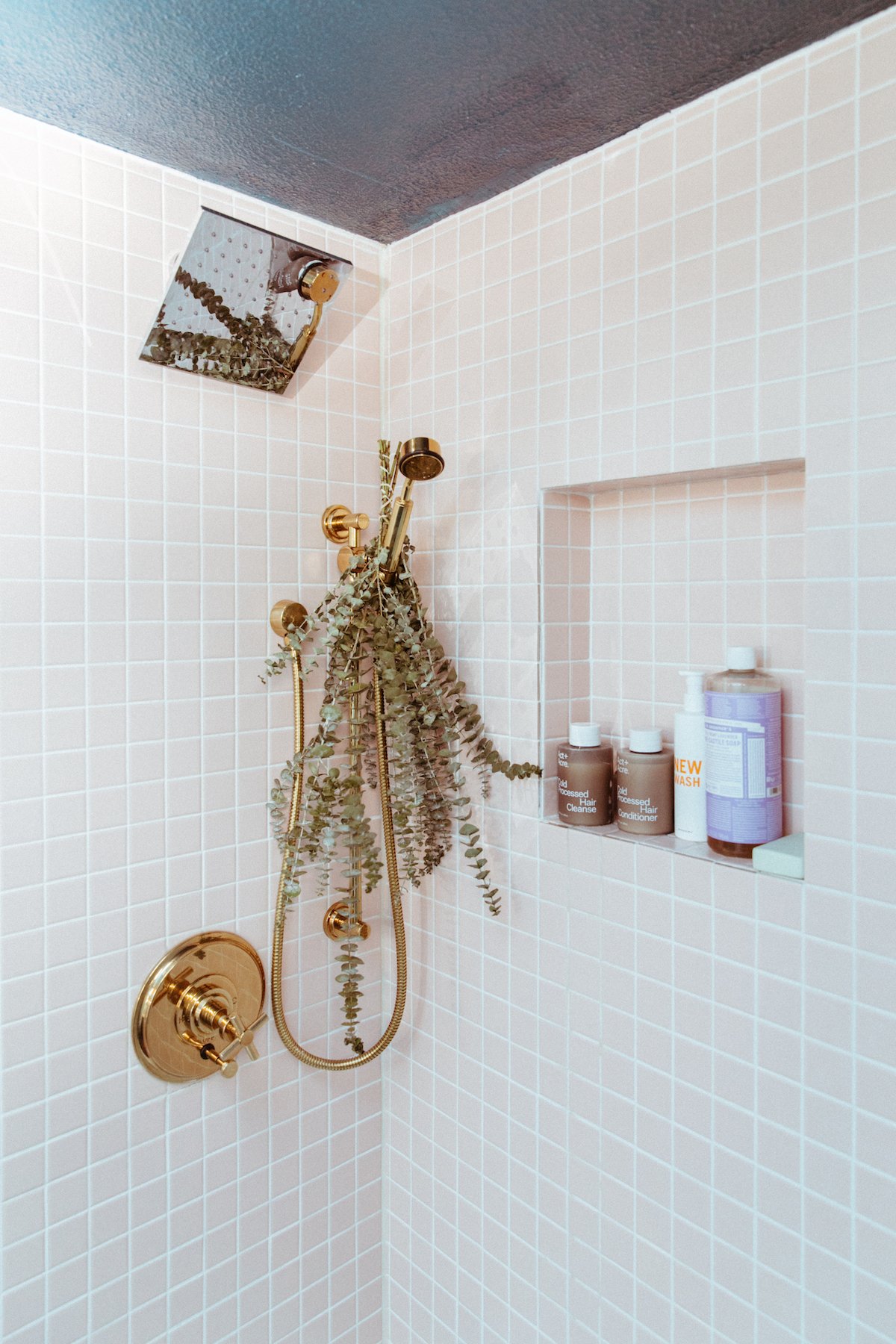 5. Sleep on damp hair
Sleeping on damp hair can help to smash out the frizz and keeps it from getting unruly. Your natural sleep movement can actually give it some volume at the roots and a bit of sexy bedhead shape without being too out of control. If the thought of sleeping on damp hair makes you feel ick, check out these microfiber towel pillowcases. They'll help it dry faster, prevent frizz, and won't feel gross and wet while you get some shut-eye.
6. Blow-dry the root and let the rest air dry
Okay, this might technically be cheating, but hear me out. Duggan says this will make a huge difference if you are someone whose hair gets flat and lifeless with a full air-dry. By just quickly blow-drying the roots, you'll get more volume without spending a lot of time under the drier and damaging your hair.
7. Get a keratin treatment
While not especially affordable or easy at the onset, getting a keratin treatment will make air-drying hair an absolute breeze for up to six months. If you're committed to air-drying for the long haul and want the ultra-sleek, straight look, then a keratin treatment might be just what you need. Be sure to use a sulfate-free shampoo and a hydrating mask treatment once a week to keep your hair shiny and moisturized.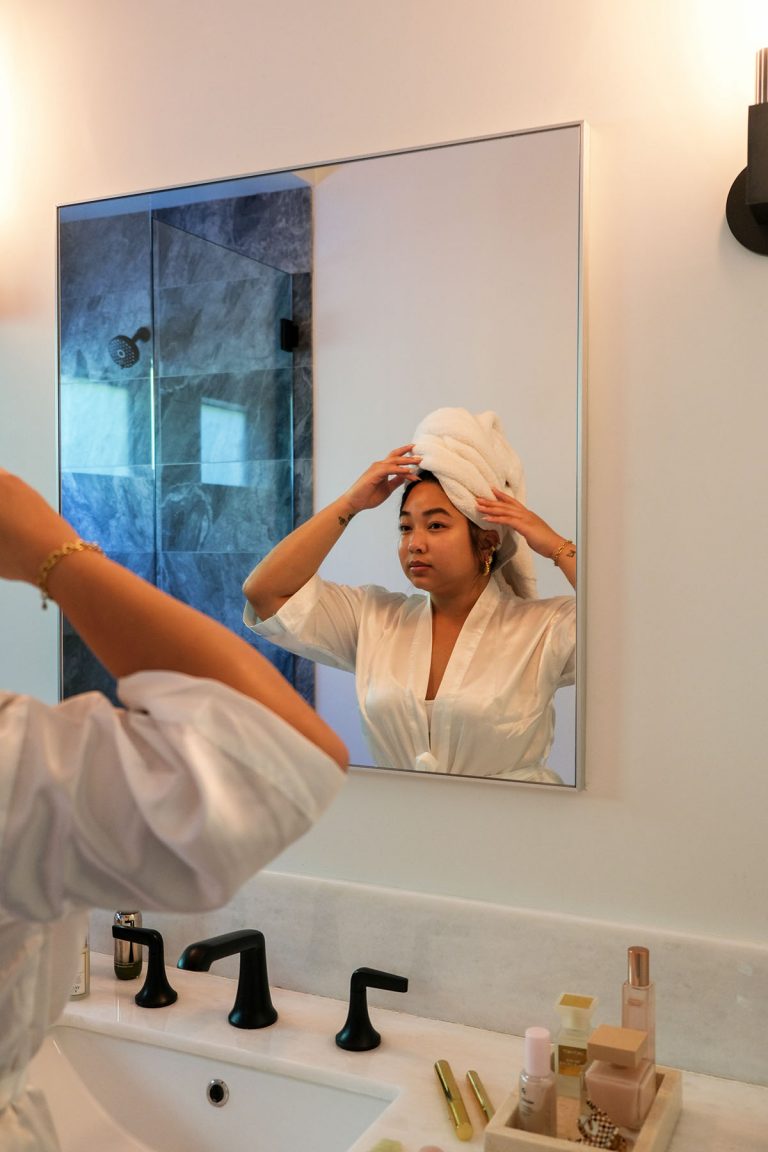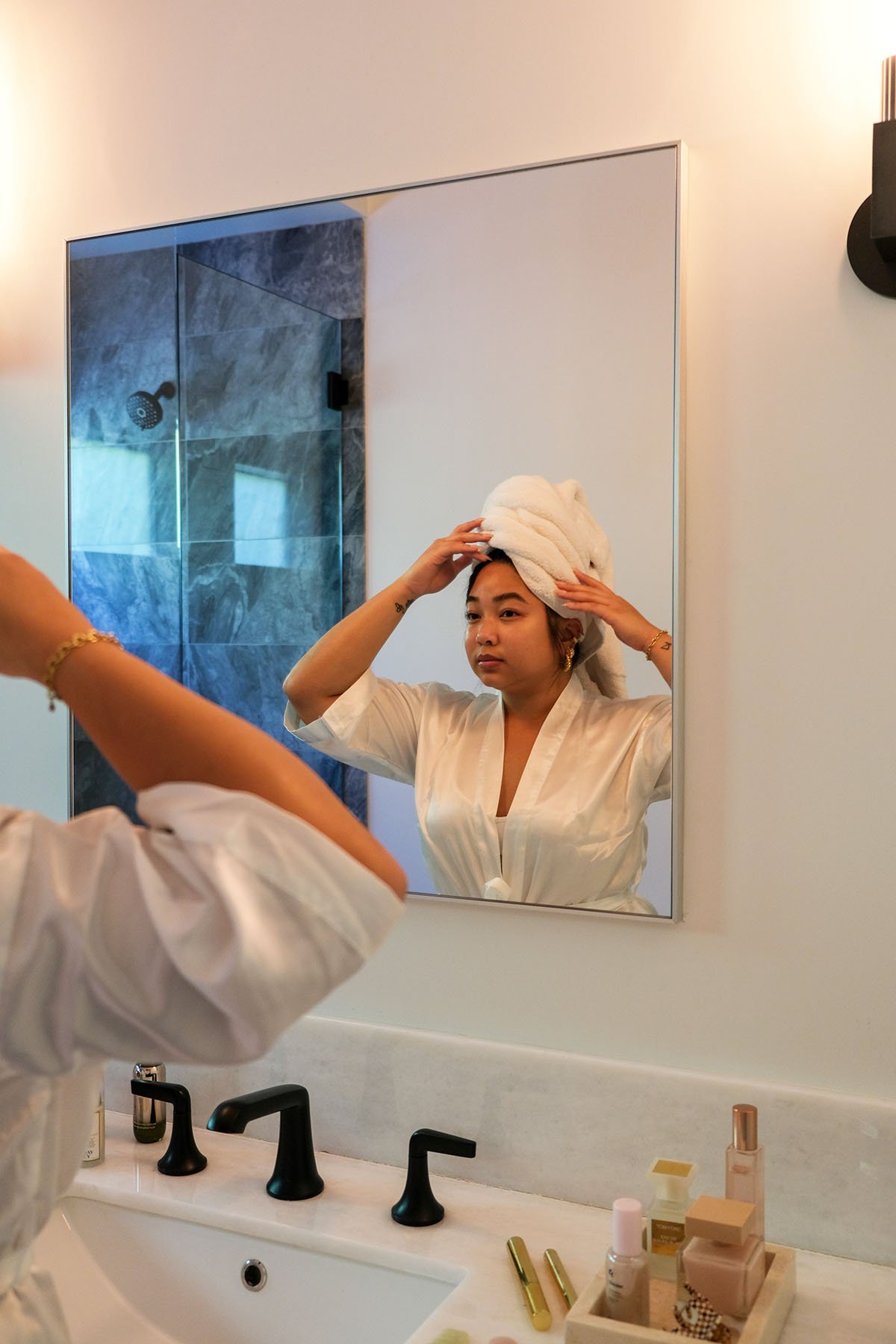 8. Use smoothing balms
If frizz is your main concern, then make sure you invest in a great smoothing balm. It'll also give your hair a bit of grit and texture so that it doesn't lay lifeless against your head. You want hair to look healthy and shiny, not like it's lost the will to live. Duggan mentioned that trying out a few samples from your hairstylist or local beauty supply store is a great way to see which brand works best for your hair type.
9. Plop your hair
If you've been scouring the internet for information on how to air-dry hair, then there's a good chance you've heard of plopping. Ideal for those with curly or very wavy hair, this t-shirt trick is an easy, low-maintenance way to get frizz-free, air-dried hair. Duggan recommends checking out a few YouTube videos while you get the hang of the technique.
10. Put damp hair into a loose, soft bun
Not only will this help to calm frizz, but it'll give your hair a sweet, fresh, and easy wave. Depending on how high up you want your waves to start, you can either do one closer to the nape of your neck, which will give the bottom half of your hair some movement, or you can do a top knot for a lot of volume and bend. Go for two space buns if you want a tighter wave and a fun hairstyle while you wait for it to dry.
Check out some of our favorite products for air-drying hair!
Specifically formulated to make hair look gorgeous without the use of styling tools, this balm hydrates, controls, and softens hair so that it stays manageable and fresh all day long.
Tame unruly cowlicks with these affordable little clips. They won't leave strange creases or shapes in your hair, look cute enough to leave the house with, are small enough to carry around if need be, and are a super simple solution for those with cowlicks.
Ideal for curls, this light hold hair balm not only keeps curls together but also protects against frizz. It's also great for reviving curls between washes so that it stays easy to style. This curl balm prevents moisture loss and actually improves the overall look of your hair's condition—it's Duggan's favorite for clients with curly hair.
This towel scrunchie is insanely absorbent. Not only does it dry your hair, but it's perfect for the bun technique. It's super soft, which is great if you want to sleep in it, and absolutely adorable—so you can feel free to leave the house knowing it looks fab.
Another one of Duggan's faves, this cream works well if you're air or blow-drying, so you can use it regardless of how you're styling your hair. It's a leave-in moisturizer that will keep your hair hydrated, shiny, and protect it from the elements.
Tracee Ellis Ross' hair care line is an absolute must-try for those with curls, coils, and tightly textured hair. The wash-and-go bundle includes a leave-in conditioner, curl gel, hydrating mist, and hair pick. These products are super moisturizing and help your hair to air-dry beautifully. Everything you need in one cute and effective bundle!
I live and die by my Aquis hair towel, it's insanely absorbent and cuts air-drying time at least in half. It's also kinda cute and chic, don't you think? It's made from an innovative material that has incredible water-wicking capabilities.
Duggan swears by this high-gloss leave-in conditioner for those trying to figure out how to air-dry hair. Great for all hair textures, it moisturizes and tames frizz without weighing it down.
This prep spray is full of nutrients, herbs, and vitamins that will leave hair fresh without feeling heavy or greasy. It's technically a detangler and styling primer, which makes it perfect for natural looks. It's also really great for your scalp!
What's your go-to product for air-drying hair? Share it with us below.