There are plenty of troubling trends on social media, but one of the strangest to me is the total erasure of pores. It's one thing to know how to minimize pores with makeup, but—hot take—apps that smooth skin so aggressively that it's no longer porous are just bizarre. Our skin not only looks perfectly fine with some visible pores (exhibit A), but we need them.
"Healthy skin consists of a fine balance between water and oil," shares celebrity aesthetician and dermatological nurse Natalie Aguilar. "Pores help moderate this balance."
At the same time, I can understand why someone would want to edit their photos to a place of "Pores? Never heard of her." Especially in the era of extremely good iPhone camera resolution. Tiny little holes oozing sebum? Not exactly ideal. But knowing that everyone has them—yes, even her—helps. And though you can't necessarily change the size of your pores (they're highly influenced by genetics), it's absolutely possible to diminish their appearance.
To help us learn how to minimize pores without a filter, we tapped Aguilar and SkinSpirit aesthetic nurse practitioner Anne Marie Fombu. The two cover tailoring your AM and PM routines, how to tackle tricky nose pores, and the very best clay masks in the game.
Featured image by Jenna Leigh.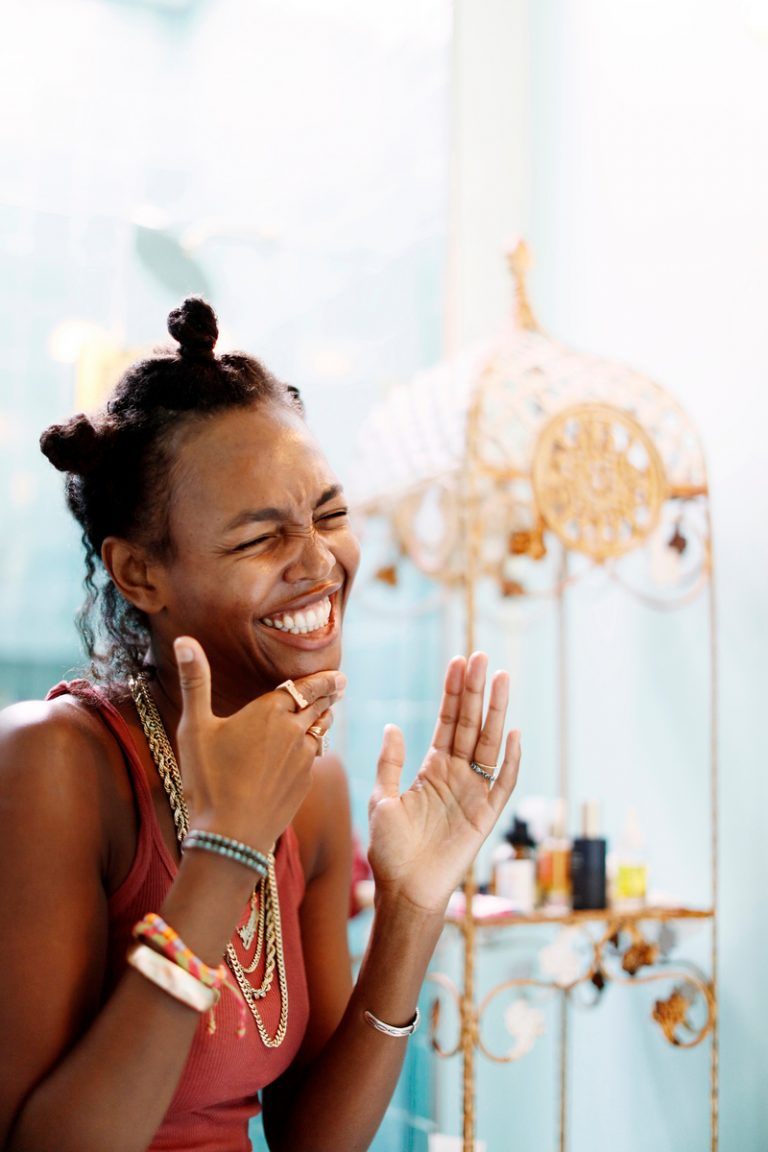 Every product is curated with care by our editors. If you buy something through our links, we may earn a small commission at no cost to you.
Why are pores important for our skin?
Pores have always been a skincare target, but they've come under more fire recently thanks to social media.
"Pores have been getting a bad rep lately," Fombu shares. "We are presented photos of celebrities with poreless skin, which is tainting our perception of what 'normal' skin is."
In reality, normal includes skin with tiny hair follicles featuring sebaceous and sweat glands at their base. The glands contract to secrete oils to lubricate the skin and sweat to detoxify it. The balance of oil and sweat is crucial to creating a healthy, protective barrier—pores help maintain that balance. "If our skin didn't have moisture from sebum it would crack and tear open with movement," Aguilar adds.
It's when pores are enlarged that they become a bit of an issue.
"An overexcretion of oils combined with dirt and bacteria can enlarge and clog your pores leading to acne," Fombu explains. "Pores are the gateway of entry for dirt, debris, and bacteria. Having unclogged pores allows your skincare products to be absorbed easily."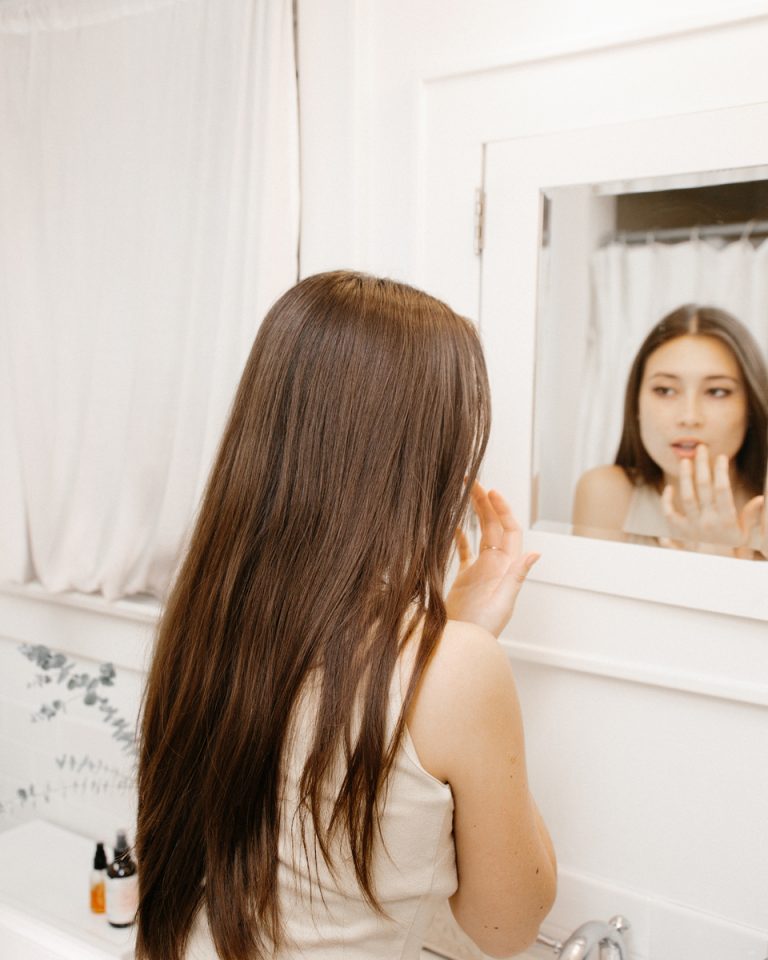 What steps can you take in your skincare routine to minimize pores?
There are plenty of reactive products to help you deal with pores, but being proactive daily will help keep them from becoming clogged or enlarged. Our beauty experts shared tips for exactly how to tweak and tailor your skincare routines with how to minimize pores in mind.
In the morning…
Start your morning by drinking a full glass of water. Not even a $1,500 cream could help us if we are dehydrated. Having a hydrated body means hydrated plump skin with tighter pores! — Natalie Aguilar
When cleansing your face in the AM with the intent of removing excessive oil buildup, avoid choosing a facial cleanser that is too drying as removal of all oils can damage your skin barrier, leading to more oil production. — Anne Marie Fombu
After cleansing, rinse your face with cold water, which will constrict blood vessels, reduce redness, and help temporarily tighten pores. — Natalie Aguilar
Avoid oil, heavy creams, and moisture-stripping products as these can dry out the skin and can backfire, producing a surge of sebum. Lightweight and airy is the goal when it comes to using skincare for large pores. — Natalie Aguilar
A pore-minimizing serum can be used—I consider these a hybrid of skincare and a cosmetic product. — Natalie Aguilar
In the evening…
One product that can play an essential role on your overall tone and texture is a toner. A toner helps balance the pH of the skin, removes traces of chlorine from water, dirt, or makeup, and prepares the skin for subsequent products such as essence, serums, and moisturizer. — Natalie Aguilar
Adding medical-grade retinol is a must if you're dealing with large pores. Retinol has been shown to help regulate oil production, increase cell turnover, and improve skin texture. — Anne Marie Fombu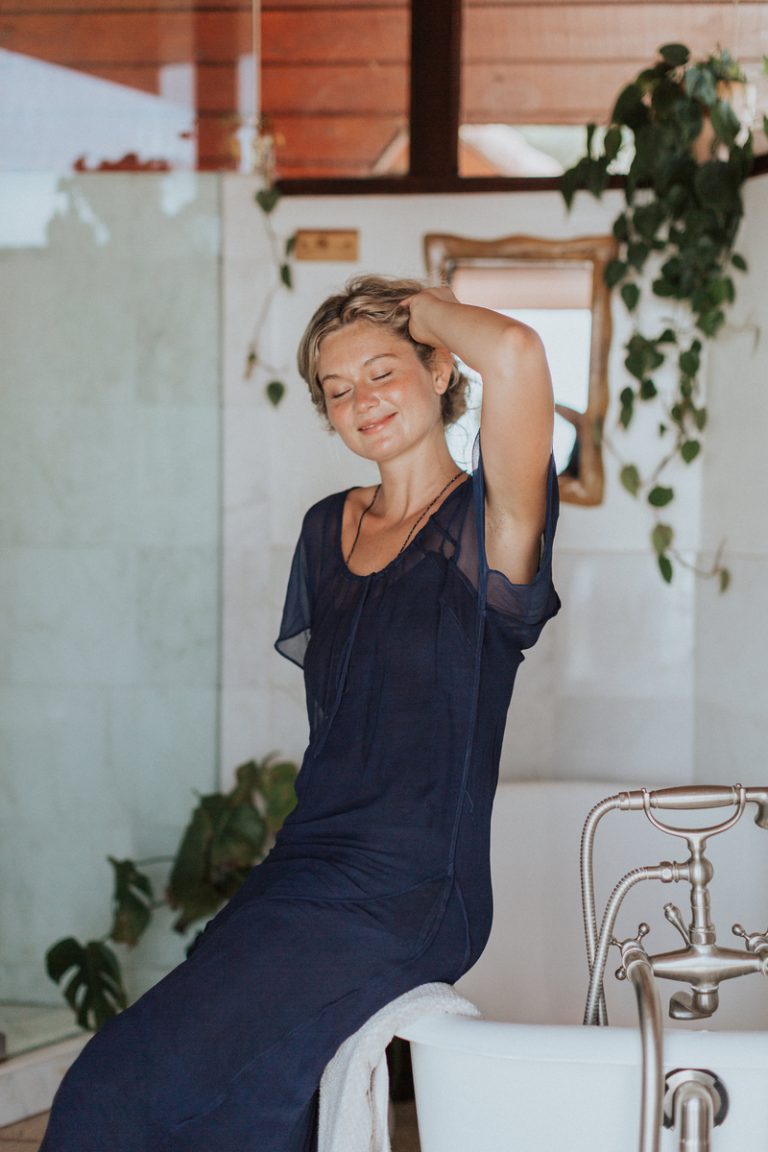 Are there any treatments that are helpful for minimizing the appearance of pores?
When it's time to call in the professionals to learn how to minimize pores, Fombu and Aguilar recommend several in-office treatments.
"The most common treatments are micro-penning or microneedling, where tiny, fine-sized needles penetrate the skin stimulating the production of collagen and elastin," Fombu shares.
Another popular procedure Fombu recommends is the DiamondGlow Facial, a deeply cleansing resurfacing treatment that extracts, exfoliates, and infuses the skin with nourishing serums.
One of Aguilar's favorite recommendations is DMK's Enzyme Therapy. "This skin therapy encourages the revision and rebuilding of newer more optimally functioning cells—it basically reboots your skin so it performs its best," Aguilar adds. "This is a wonderful treatment because it helps balance and correct whatever may be causing pores to be larger than normal."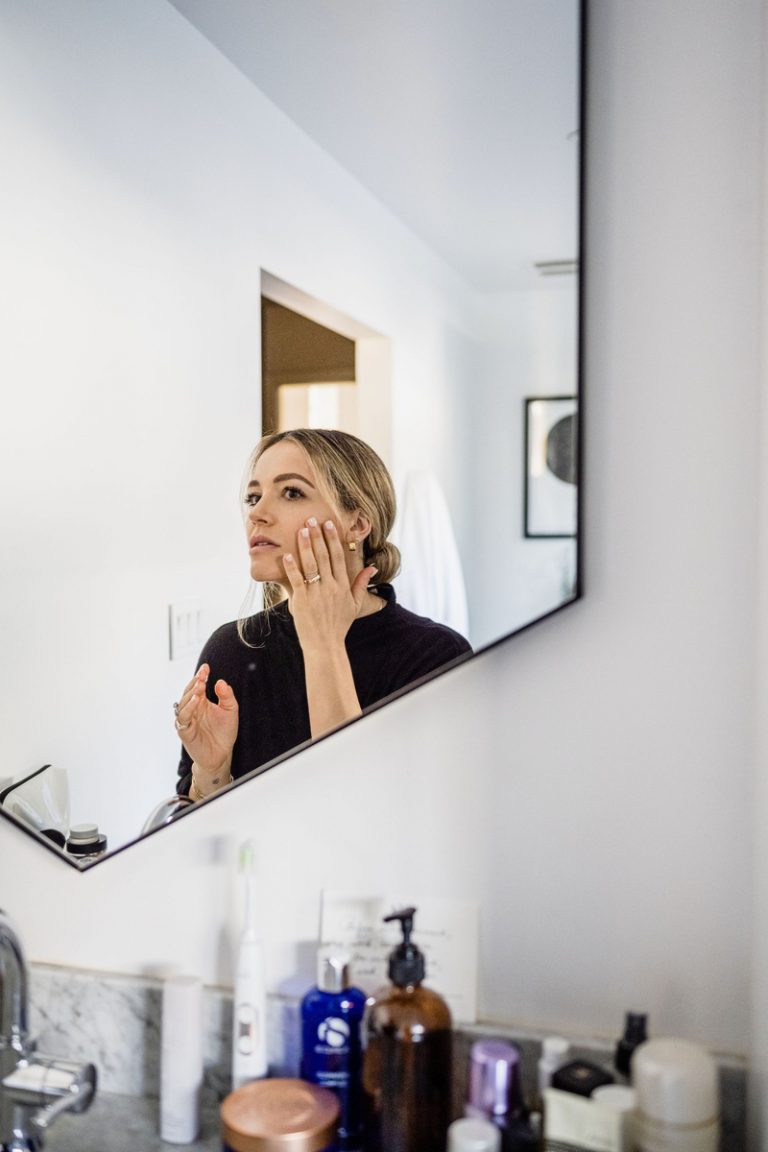 The nose tends to be a problem pore area for many. Any advice for how to minimize pores in that particular spot?
"The reason it's the most problematic pore area is because we breathe through our nose, the oil on our nose traps dirt and dust first," Aguilar explains. "They clog easier than any other part on our face, making pores seem larger than they really are."
To stay on top of the pores around our nose, Aguilar recommends a pH-balanced purifying toner, a scrub to use once or twice a week, clay masks, or nose strips.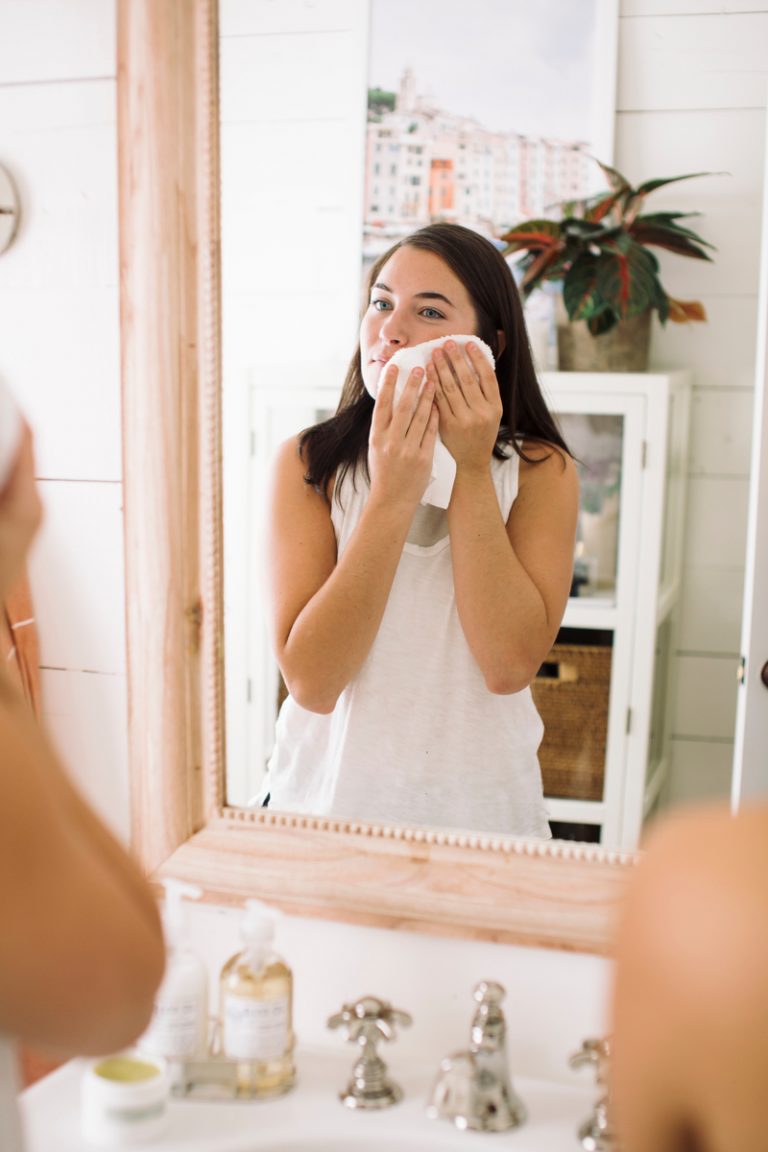 What are the best clay masks for minimizing pores?