Like designer clothes or high-end cars, luxury skincare brands earn their price with quality materials and painstaking attention to detail. But when it comes to investing $100 or more in a product, it needs to be more than just a vanity status symbol. To zero in on the splurgy skincare lines that are truly worth it—and the hero products you actually need from each—I tapped three beauty experts: celebrity aesthetician Candace Marino, board-certified dermatologist Dr. Dendy Engleman, and board-certified dermatologist Dr. Nkem Ugonabo.
"Several factors determine the prices of skincare, but price alone is not indicative of quality or results warranting products. There are thousands of products on the market with hefty price tags and formulas that don't perform," Marino explains. "When a brand can prove their products are doing what they claim to do, you'll see higher price points, and these are the brands I generally trust and want to invest my money in."
Featured image by Andrea Posadas.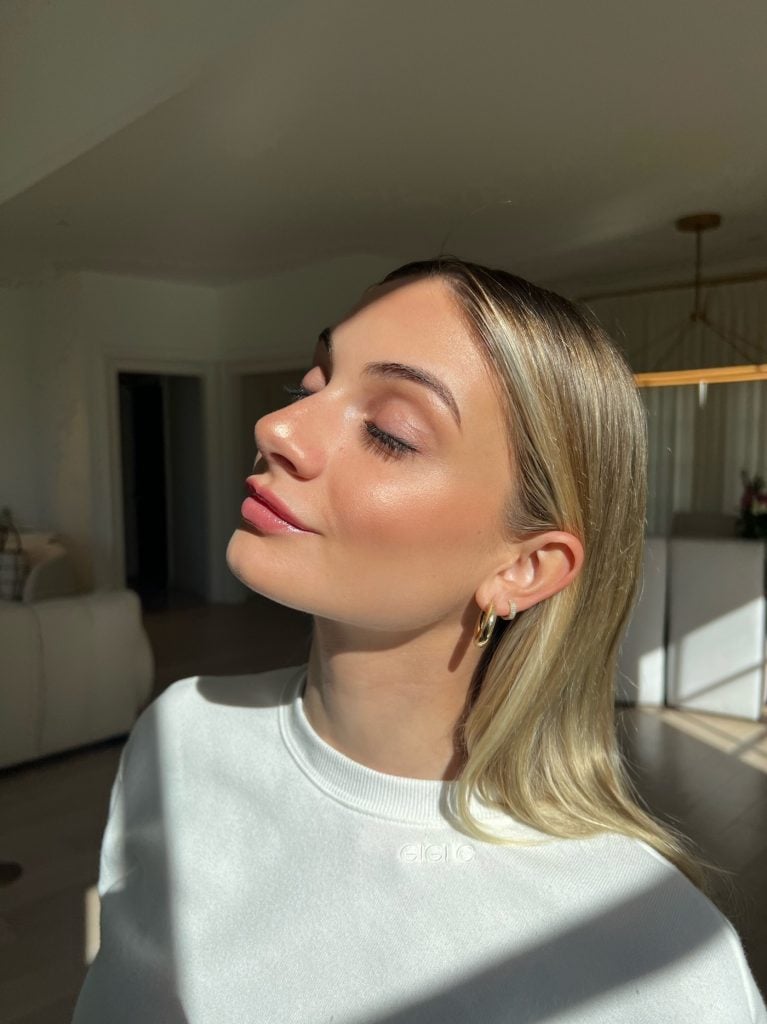 15 Investment-Worthy Luxury Skincare Lines
Which luxury skincare lines are genuinely worth the splurge? Our skincare experts weigh in the best tried-and-true brands, along with the products they do best.
Every product is curated with care by our editors and we'll always give an honest opinion, whether gifted or purchased ourselves. If you buy something through our links, we may earn a small commission at no cost to you.
Augustinas Bader
Augustinas Bader, a professor of applied stem cell biology and cell technology, essentially bottled up his research to offer some of the most efficacious products on the market today.
Biologique Recherche
Beloved by estheticians and dermatologists, the entire French skincare line has reached cult status since launching in the late 1970s. Biologique Recherche is known for extremely efficacious products thanks to a high concentration of medical-grade ingredients.
Charlotte Tilbury
In 2013, the beloved Youtuber and makeup artist launched her eponymous skincare line (and its well-known Magic Cream) in the UK. A decade later, Charlotte Tilbury's expertise still shows across her beautifully packaged skincare oeuvre.
Elizabeth Arden
The beauty stalwart has retained its allure for over a century. And though its ownership has changed throughout the years, the legacy brand's reputation—particularly that of its eight-hour cream and retinol capsules—remains sterling.
Furtuna Skin
This is one of the only brands in the organic category that I feel is appropriately priced," Marino explains. "Unlike all the other organic and prestige lines out there, Furtuna is in control of their product from plant to packaging. Every ingredient is grown on a private estate in Sicily, fed by a natural spring. The plants are hand-picked and every part of the plant is used. Furtuna is not taking shortcuts anywhere."
Glo Skin Beauty
Known for peels and personalization, Glo Skin delivers high-quality products to suit every skin type.
iS Clinical
"This brand sources the purest and highest quality ingredients and pays for third-party testing of their formulas—many brands conduct their own testing—which means their clinical trials are 100% unbiased," Marino says. "Their formulas are of such high quality and so safe that they're all approved for pregnancy, breastfeeding, and they even have a cancer care program with specific protocols and products recommended for patients undergoing chemotherapy."
Isdin
Though the Barcelona-based brand offers a variety of medical-grade skincare products to address signs of aging, they're best known for their innovative, mineral SPF products.
La Mer
As infamous for its mysterious origins as its price tags, La Mer and its proprietary "Miracle Broth" (infused with sustainably-sourced sea kelp) tend to live up to the hype on the first try.
Revision Skincare
Ask a dermatologist for their favorite skincare brands and you're almost guaranteed to hear Revision Skincare. What the packaging lacks in flash, its products more than make up for with efficacious ingredients.
RéVive
"This skincare line was founded by Dr. Gregory Brown, a renowned plastic and reconstructive surgeon who spent years working on burn victims and researching how to optimize recovery," Marino shares. "Their formulas are based on Nobel Prize-winning science that used epidermal growth factors and bio renewal peptides that heal, repair, and build stronger skin integrity. These products make your skin act, feel, and look younger."
Skinbetter
"Their team of doctors, scientists, and chemists are coming up with some of the most results-warranting formulas and technologies on the market," Marino says.
SkinCeuticals
The science-backed luxury skincare line is another derm and physician go-to. Launched in the early 90s after the brand's founding scientist Sheldon Pinnell's research on topical antioxidants led to the first vitamin C patent, the entire SkinCeuticals portfolio remains innovative and excellent.
U Beauty
When Tina Chen Craig, an OG blogger known to many as "The Bag Snob" channeled her skincare obsession into creating a singular, all-in-one "smart product," U Beauty was launched and a cult favorite was born.
Valmont
The ultra-luxury Swiss skincare line pairs medical-grade ingredients with natural elements sourced from the Alps and the ocean.