As a lifelong beauty obsessive, I know as well as anyone how difficult it can be to keep from amassing too many products. But as I've gotten older my skincare routine has become more streamlined. I've found that using fewer, high-quality products (as opposed to piling on a 10-step skincare routine) has improved my skin, made bedtime routine faster, and is actually easier on my bank account. Having a night cream that does a lot of heavy lifting is a huge part of that! That's why I consulted three experts to give us their take on the best anti-aging night creams.
And while these products are all categorized as anti-aging creams, it's important to note that we're all about healthy aging and prioritizing skin health. What matters most is feeling our best at every stage of life. Getting older is a gift, and if anti-aging ingredients are what keeps me looking and feeling like my truest self, then I'll take it.
In the past, my initial reaction was always to balk at higher-priced items. But now I can honestly say that investing in one or two high-end skincare products makes a world of difference and actually gives you the ability to save money—less really is more. Luckily, our experts have given us a few incredible drugstore options that are just as high quality and effective as the rest. When it comes to picking the best anti-aging night creams, finding what works best for your individual skin is key.
Read on for more about anti-aging night creams from the experts:
Esthetician Matthew Miller points out that while the term "anti-aging" usually targets a certain age range, most anti-aging products focus on hydration and plumping. Anyone can use an anti-aging cream, especially those with dry skin. Esthetician Kasey Boone agrees and strongly believes that skincare is for everyone. She started using them when she was 18 and notes that it's always better to prevent damage, as opposed to reversing it.
Since the main benefits of anti-aging creams are hydration, plumping, and barrier support, Miller says this helps to preserve the skin by keeping it healthy—especially as our collagen and moisture levels decrease as we age.
Dr. Nancy Samolitis, co-founder and medical director of FACILE dermatology and boutique, explains that certain ingredients, such as retinol, are most beneficial when used at night. This is because the skin is in rest and repair mode, and not being exposed to UV light or other environmental pollutants.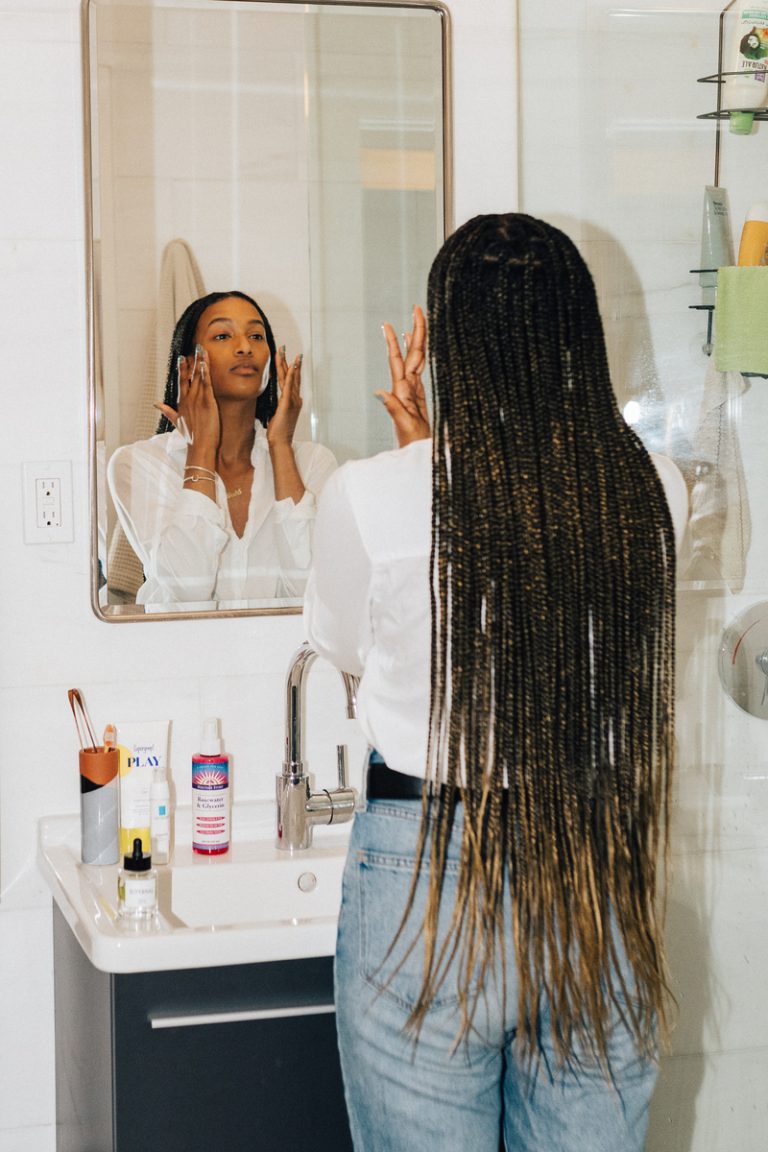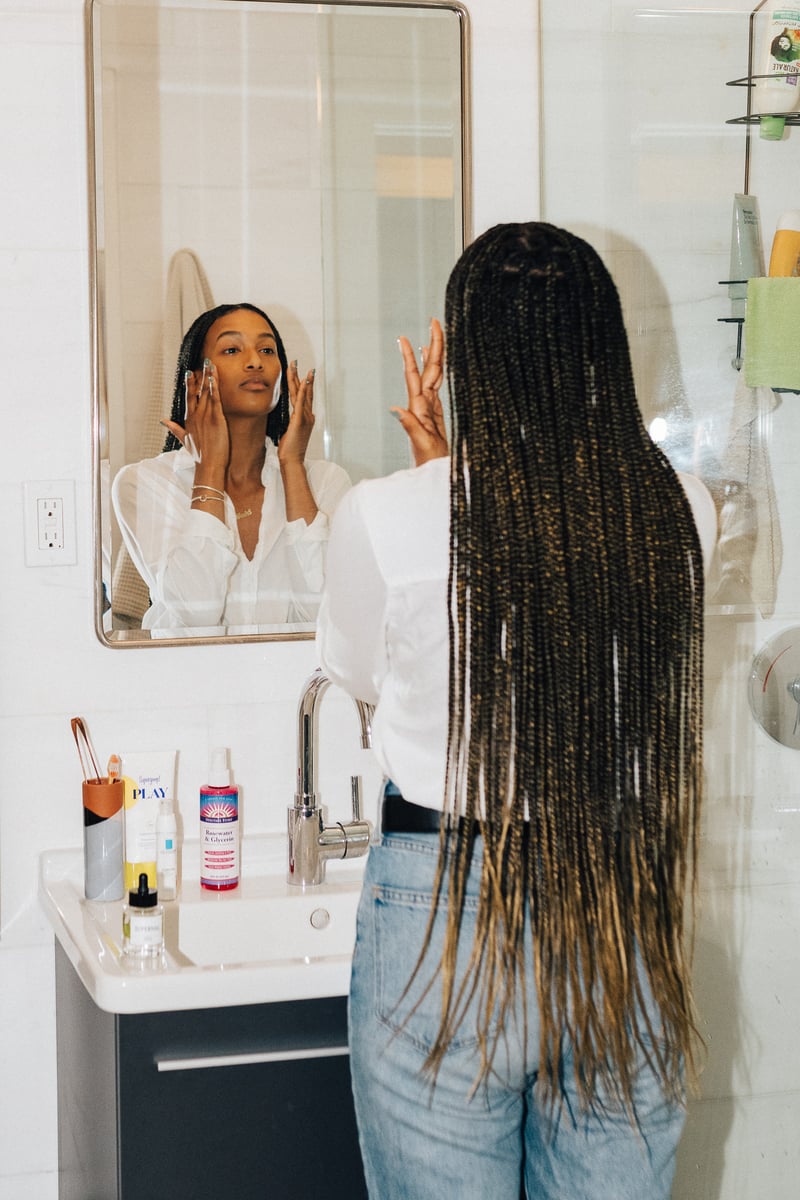 Keep your eyes peeled for these ingredients
Vitamin C
Retinol
Peptides
Ceramides
Antioxidants
When it comes to powerhouse anti-aging ingredients, Boone turns to vitamin C, which helps produce collagen. She also reminds us that hydration is key, so you're going to want to look for ultra-moisturizing ingredients as well. Miller turns to ceramides and peptides to help with hydration, moisture loss, and soothing properties. He also lists antioxidants because they protect the skin against environmental stressors.
All of our experts recommend retinol since it promotes cellular turnover that can lessen the appearance of wrinkles, pore size, acne, and pigmentation. However, Miller warns us that anything containing retinol should be used slowly in the beginning. And in fact, most people don't have to start using gentle retinol until their mid to late 20s. Dr. Samolitis mentioned that combining it with niacinamide can help to combat potential irritation and dryness. 
The best anti-aging night creams
Miller is a fan of this ultra-hydrating face cream. It's packed with powerful anti-aging ingredients like vitamin C and hyaluronic acid and is clinically proven to show results.
There's a reason this beloved drugstore brand is always on all the lists, and that's because it simply works. It penetrates deep into the skin's layers, where vitamin B3 and retinol work their magic on fine lines, dark spots, pores, and wrinkles leaving skin smooth, bright, and firm.
This cream is specially formulated to stimulate collagen and elastin production, hydrate, smooth, and provide antioxidant protection.
Hydrate and firm the skin with this anti-aging moisturizer. Luxurious ingredients like grapeseed, jojoba, and avocado oils work alongside amino acids to hydrate, even skin tone, and reduce hyperpigmentation.
Ideal for dry, mature skin, this cream helps you wake up looking refreshed and nourished. It also targets signs of aging, sun damage, and redness.
This celebrity-loved cream uses groundbreaking stem-cell technology alongside ingredients like omega fatty acids, linoleic acid, evening primrose oil, and hyaluronic acid to plump, hydrate, and soothe skin.
Nourish your skin with this fast-absorbing, lipid-infused cream. It improves elasticity, moisture levels, and radiance.
This luxurious cream is formulated with vitamins and antioxidant-rich extracts to restore skin's softness, hydration, and improve firmness and elasticity.
Give your skin a boost of hydration with this clinically proven cream. It strengthens the skin's barrier function and leaves it looking and feeling softer, smoother, more radiant, and firmer.
Don't be fooled by this lovely cream's affordable price point. It deeply hydrates, rejuvenates, and protects the skin thanks to a combination of powerful ingredients.
This nurturing retinol night cream has been clinically proven to visibly firm, minimize lines and wrinkles, even skin tone, and intensely moisturize skin.
Drench your skin in this rich, peptide-infused moisturizing cream. It's deeply hydrating and targets signs of aging with the help of red maple bark and hyaluronic acid.
If you prefer natural-leaning and clean skincare, then check out this popular repairing cream. It has been clinically proven to work wonders on all types of skin.