One of the best lessons I've learned about my skincare routine is understanding that there is a difference between a skincare regimen and a skincare product regimen. If the former is solid and consistent, the latter doesn't need to be elaborate—skincare versus skin products. 
I've suffered from eczema my entire life and done loads of research around the best products to alleviate flaring. Truth be told, lifestyle habits are queen, and the more minimal and concentrated your routine, the more effective. Layering on a bunch of products can actually have an adverse effect while draining your bank account and leaving you frustrated.
And I'm not alone. Pinterest Predicts annual report for 2021 coined a new term for this trend: Skinimalism. This type of skincare-related minimalism is in direct response to the slow beauty movement that's been bubbling away since the start of the pandemic. It's all about simplifying your routine (buh bye, 12-step routine), embracing your skin's natural texture, and finding easy multi-tasking products that enhance your skin health. Now, that's a movement we can all get behind.
Personally, I don't like to spend a bunch of time in the bathroom. Fussing in front of the mirror just feels like a waste of time. Knowing and accepting that inclination speaks to how I set up my skincare routine.
Furthermore, our habits are oftentimes dictated by our lifestyle preferences. When we fall into rhythms that don't suit our essence, we find ourselves living inauthentically. That alone can lead to lackluster skin.
So, with that said, I'm excited to share a minimal (yet robust) group of products that have served me greatly in my skincare journey. I also want to remind you that the greatest allies to boosting your biggest organ are behavioral choices: sleep, hydration, and diet. Taking care of yourself is in fact taking care of your skin.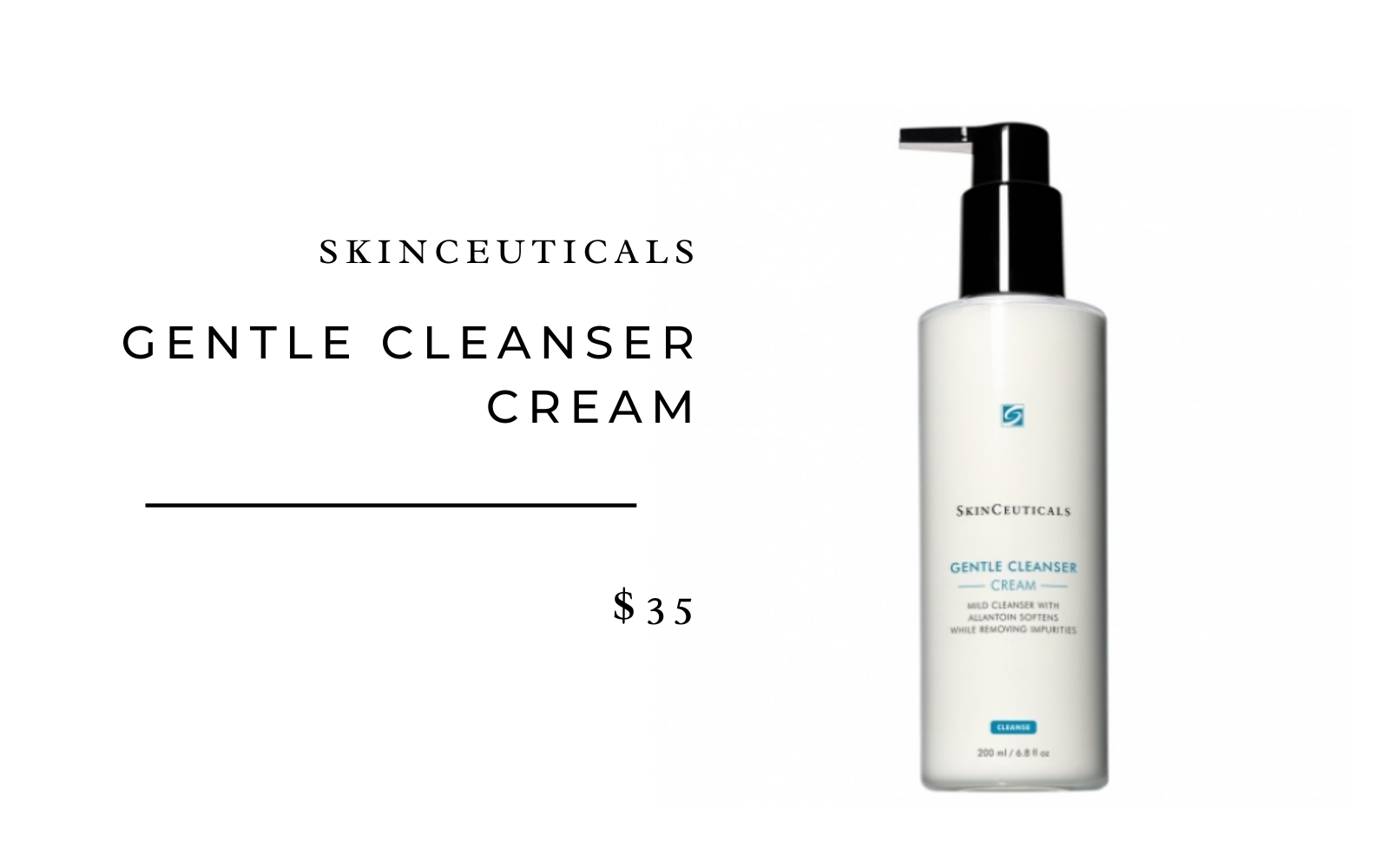 Cleanser
Skinceuticals Gentle Cleanser Cream
Though I like to rotate my cleansers depending on the season—I might trade in a light facial exfoliator for humid summer days—I have found that this cleanser cream works wonders all year round. It's wonderful for sensitive or traumatized skin. Read: it doesn't aggravate the skin barrier like some other cleansers I've tried. It's a natural makeup remover but it also calms, soothes, and removes oils and dirt even though it doesn't foam. I love the light orange scent (not a fragrance!) which comes from a small dose of orange, antiseptic oil. Super creamy but not oily, Skinceuticals Gentle Cleanser Cream leaves my face fresh, supple and prepped for the next step.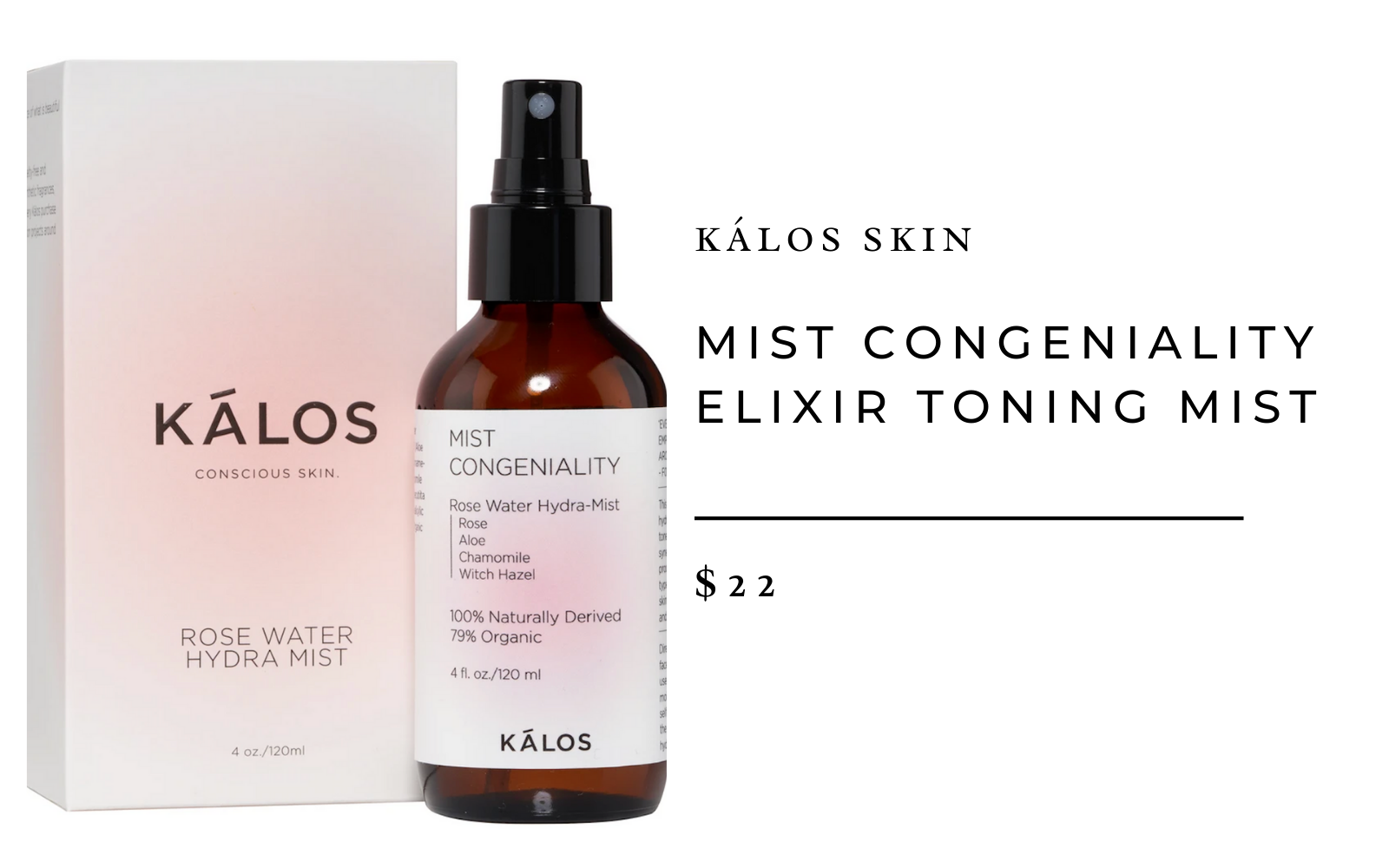 Toner
Kálos Skin Mist Congeniality Elixir Toning Mist 
A must-have for any skincare routine, rosewater toners are hydrating and provide astringent properties. This elixir from Kálos is made to regenerate fragile skin. It's packed with lavender, mullein, rose petals, geranium, comfrey, and reishi mushrooms. All of those beautiful, holistic ingredients intersect to assist the skin in healing from harsh elements. The scent is lovely and approachable and the product doesn't leave my face feeling sticky or dry. I love supporting Kálos as they in turn educate, empower, and liberate girls around the world through philanthropic efforts.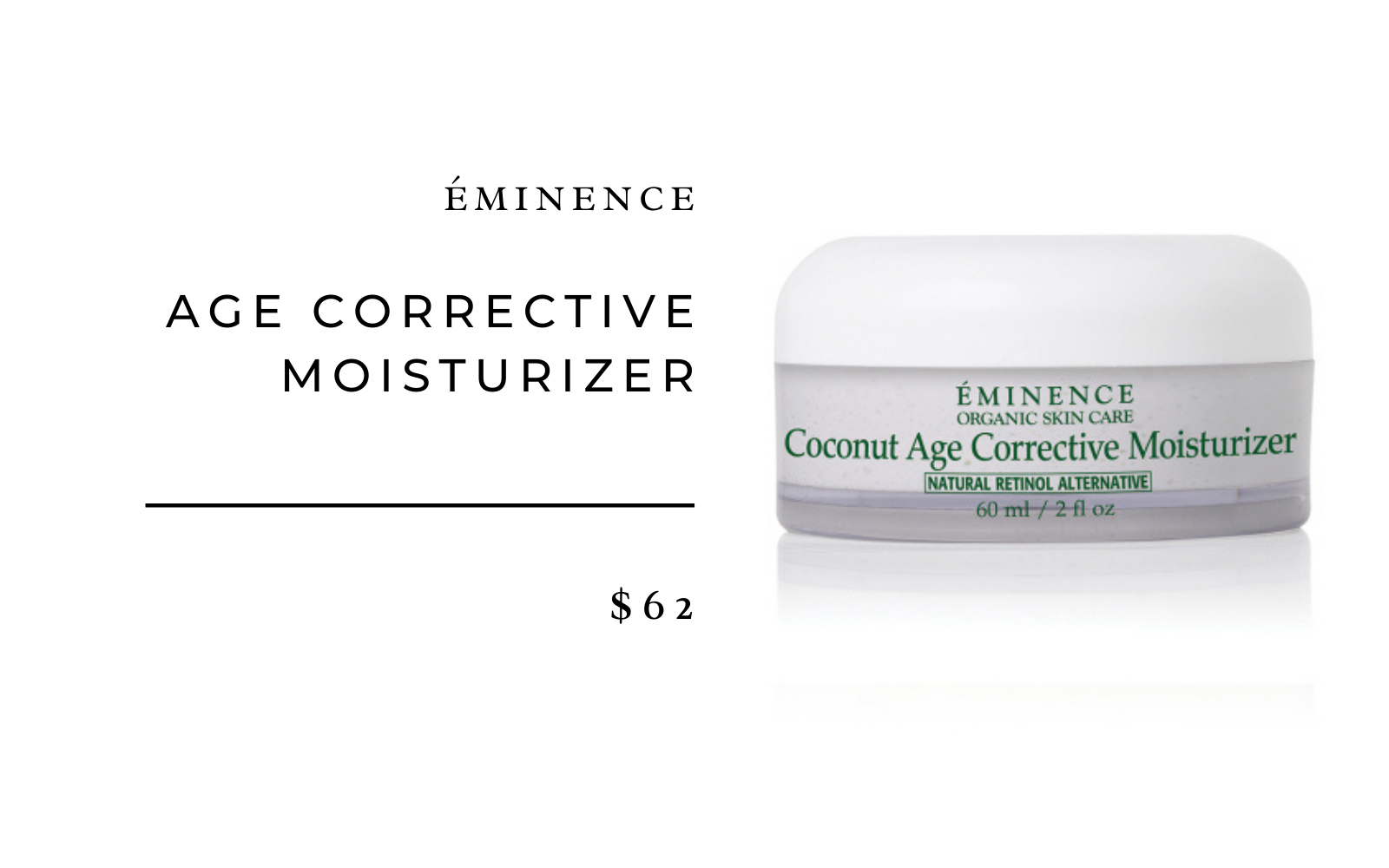 Moisturizer
Éminence Age-Corrective Moisturizer
Émminence is one of my all-time favorite brands. Although this product is marketed as an age-corrective moisturizer, it works wonders for all skin types of all ages. Infused with coconut, shea butter, and grape seed oil, it has an equally tightening and lifting effect while leaving my skin soft to the touch. Oh, and it lasts for months. Most hydrating moisturizers leave my skin feeling oily and greasy, but this lovely cream has a smooth matte finish that never feels too heavy. Worth every penny.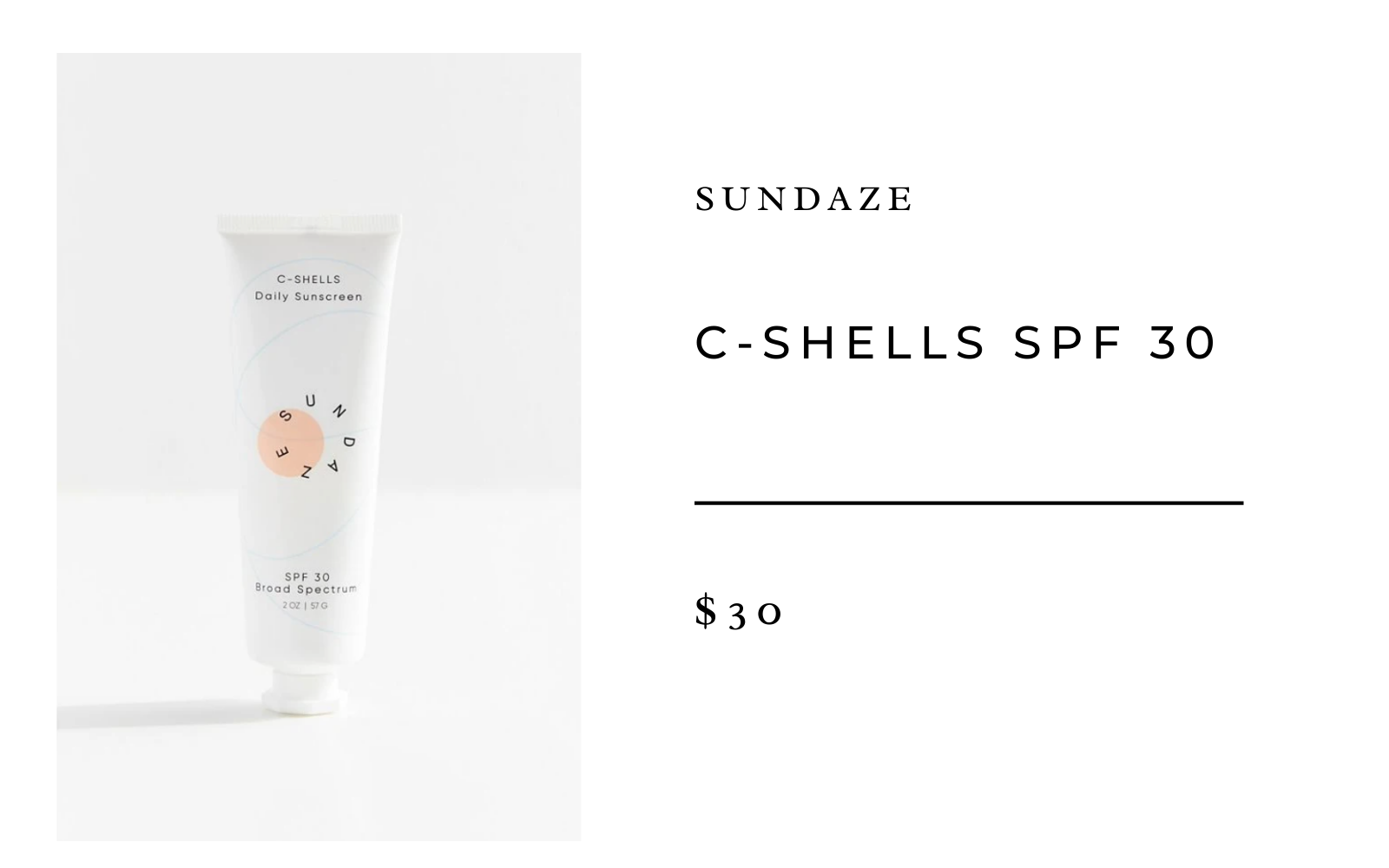 Sunscreen
I have had such a hard time finding a sunscreen that offers protection without leaving my skin with a slightly ashy looking hue. Sundaze C-Shells sunscreen has 18.9% non-nano zinc oxide, yet it doesn't have the zinc look at all. It's infused with powerful antioxidants like Vitamin C, rose hips oil, green tea extracts, and licorice extracts. It has wonderful soothing benefits and is the perfect follow up for any moisturizer. It's free of all the irritating stuff (parabens, fragrances, silicones, etc.) and even looks great under makeup.