Summer is synonymous with bright, gorgeous skin. Images of freckle-flecked faces, barely-there makeup, and a natural sun-kissed look have forever dominated the season's aesthetic landscape. From the effortless glow of Gidget, eternally at the 1960s beach, to Lorde's recent "Solar Power"-fueled reminder that even your legs should look better in the summertime. But for all its vitamin D goodness, summer brings a whole slew of unique skincare challenges and questions like, "Should I pause my retinol routine in the summer?" or "Do I need to up my exfoliation game?" Much like a summer day, our list of queries is long.
Fortunately, our favorite estheticians and skincare pros have answers to these questions and so many more. Because a good skincare routine should work no matter where you are, but an occasional tweak here and there can make all the adaptive difference. "You should only switch up your routine if your skin requires it," says celebrity facialist Candace Marino. "But our indoor and outdoor environments play a huge role in how our skin behaves and oftentimes I'll help my clients adjust accordingly."
We polled three skincare experts—Lauren Zaucha, a provider at Nashville-based Skin Pharm; Natalie Burt, lead esthetician at Dallas' popular House of Preservation; and Marino—on all our burning summer beauty questions. So get your broad-spectrum SPF ready, stock your fridge with some emergency aloe vera, and read on for your best summer skincare routine yet.
Editors Note: While we've listed all of the products our experts recommend for a summer skincare routine, you certainly don't need to buy all of them. Everyone's skin is unique and our journey to healthy skin is different, too so experiment with various products or beauty tools to figure out what works best for you and more importantly, within your budget. But above all, have fun doing it!
Exfoliate. Rinse. Repeat.
Though we're cognizant of the dangers of over-exfoliating, our skin's oiliest months seem like they might call for a bit more sloughing. Our experts' best advice: do what your skin tells you.
"If your skin seems to be getting oilier in the summer months, it could be a good time to up your exfoliation game," advises Zaucha. "In addition to adding an exfoliating cleanser, using an exfoliating mask one to two times a week is a great way to get baby soft skin."
Also, don't forget to add exfoliating your body to your summer skincare routine—an increase in sunscreen products and oil production can lead to unpleasant results.
Ultra Gentle Peel Pads by Dr. Dennis Gross
"This one is great for all skin types, but especially those with sensitive skin." — Natalie Burt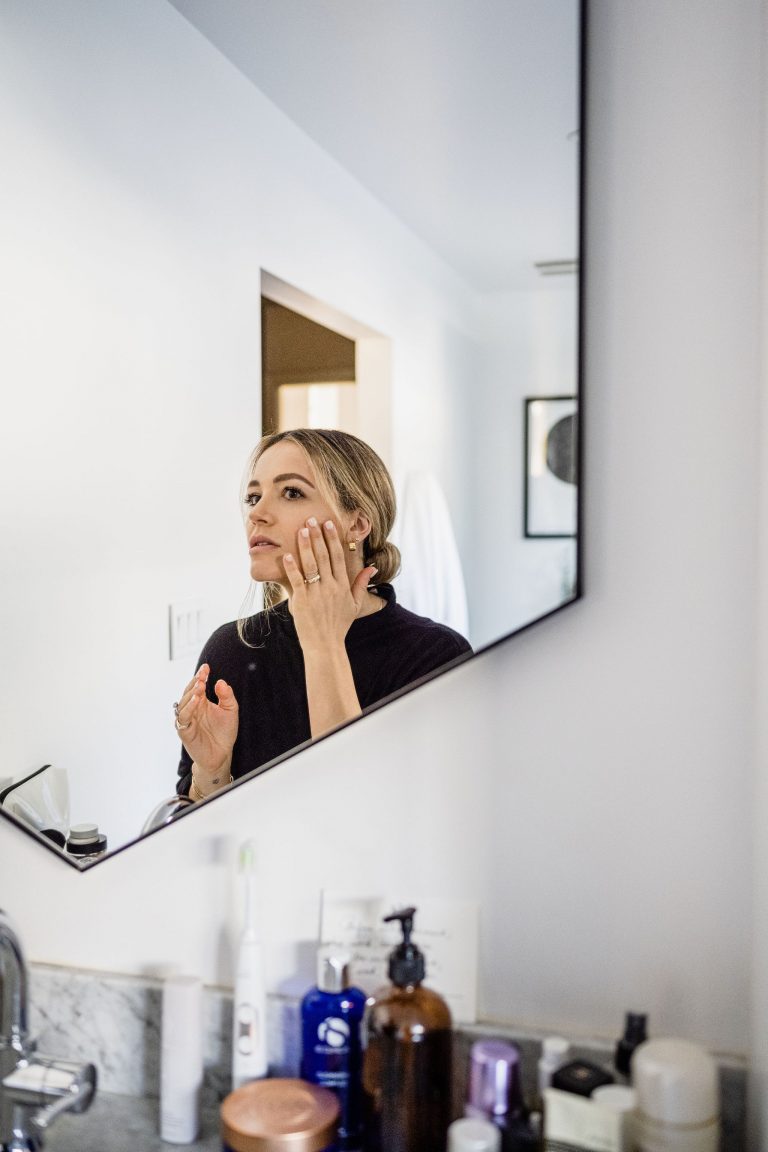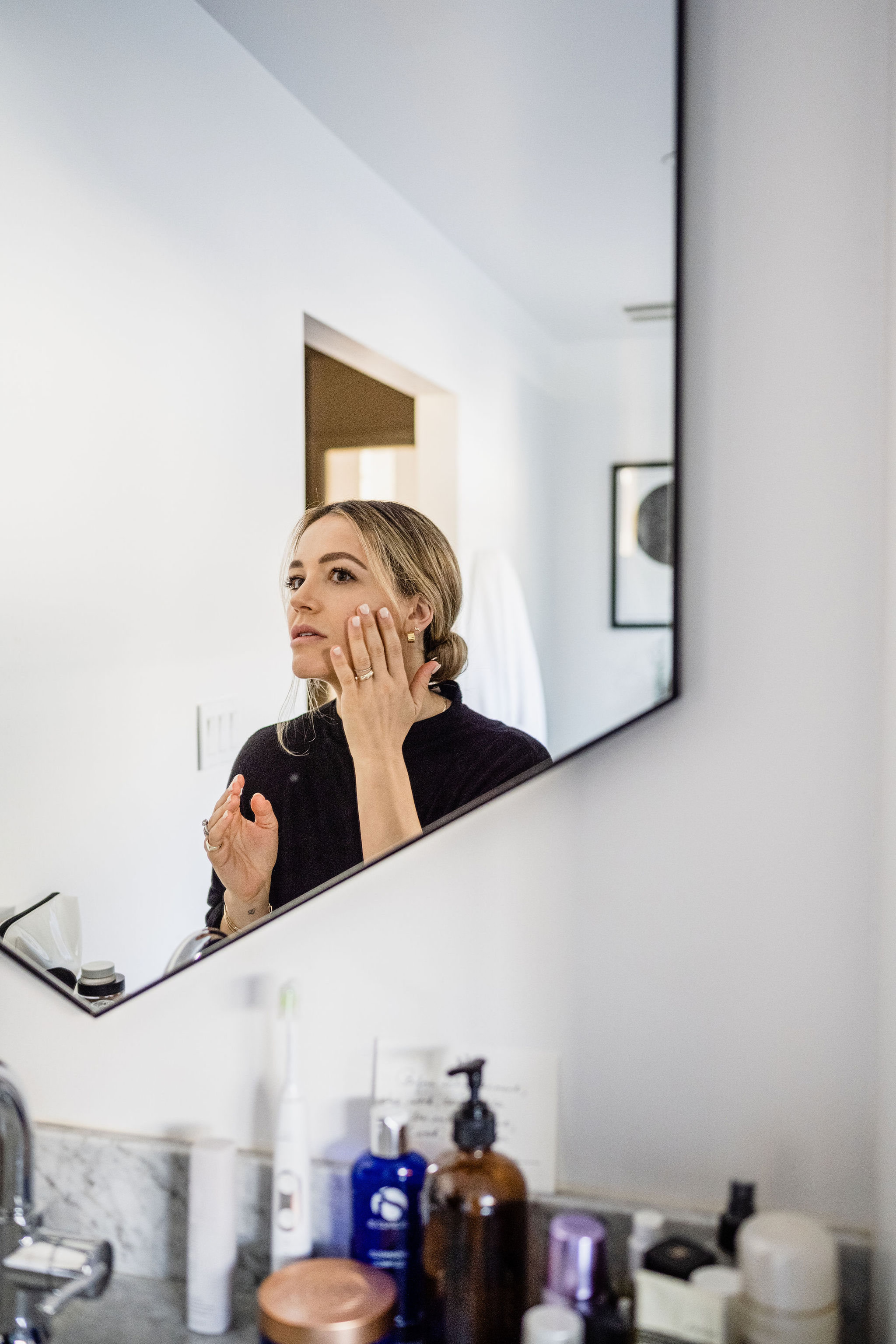 Lighten Up Your Summer Skincare Routine
Just as we rely on heavier creams to keep skin hydrated in the winter, consider swapping out your moisturizer for a lighter formula when the temperatures heat up, especially if you begin noticing breakouts or imbalances. Of course, summer means something different depending on where you live. "Skin stressors vary from place to place," Marino notes. "My clients in the desert are locking in their moisture, while my clients in humid areas are switching to lighter weight formulas like gels."
"A great lightweight formula that's still super hydrating, this cream is packed with antioxidants and vitamins to help nourish and repair the skin. It also features aloe vera, amino acids, and their proprietary TFC8 which helps to repair and strengthen the skin." — Candace Marino
"When someone is truly oily or in an extremely humid client, this hyaluronic acid-based gel is a great option that contains anti-inflammatory and antibacterial botanicals to calm the skin and prevent (or treat) breakouts." — Candice Marino
Senté Dermal Repair Ultra Nourish 
"For someone needing extra moisture because of their hot and dry climate, I love to recommend the Senté Dermal Repair Ultra Nourish which addresses dryness and sensitivity while providing superior anti-aging benefits." — Candice Marino
Skin Pharm's Papaya Enzyme Cleanser
"I love to add in an exfoliating cleanser in the summer. Both physical and chemical cleansers help slough off dead skin, unclog pores, and prevent breakouts, but I prefer using a chemical exfoliating cleanser, as it tends to go gentler on the skin and avoids user error of scrubbing too hard." — Lauren  Zaucha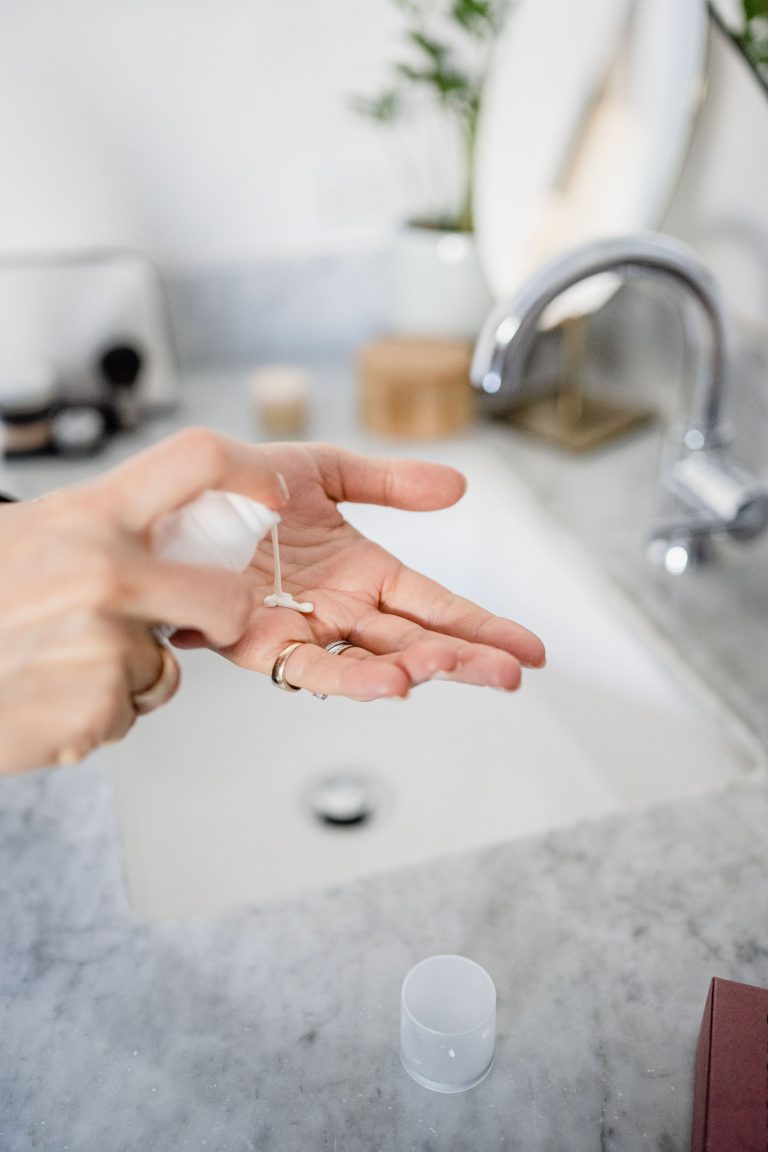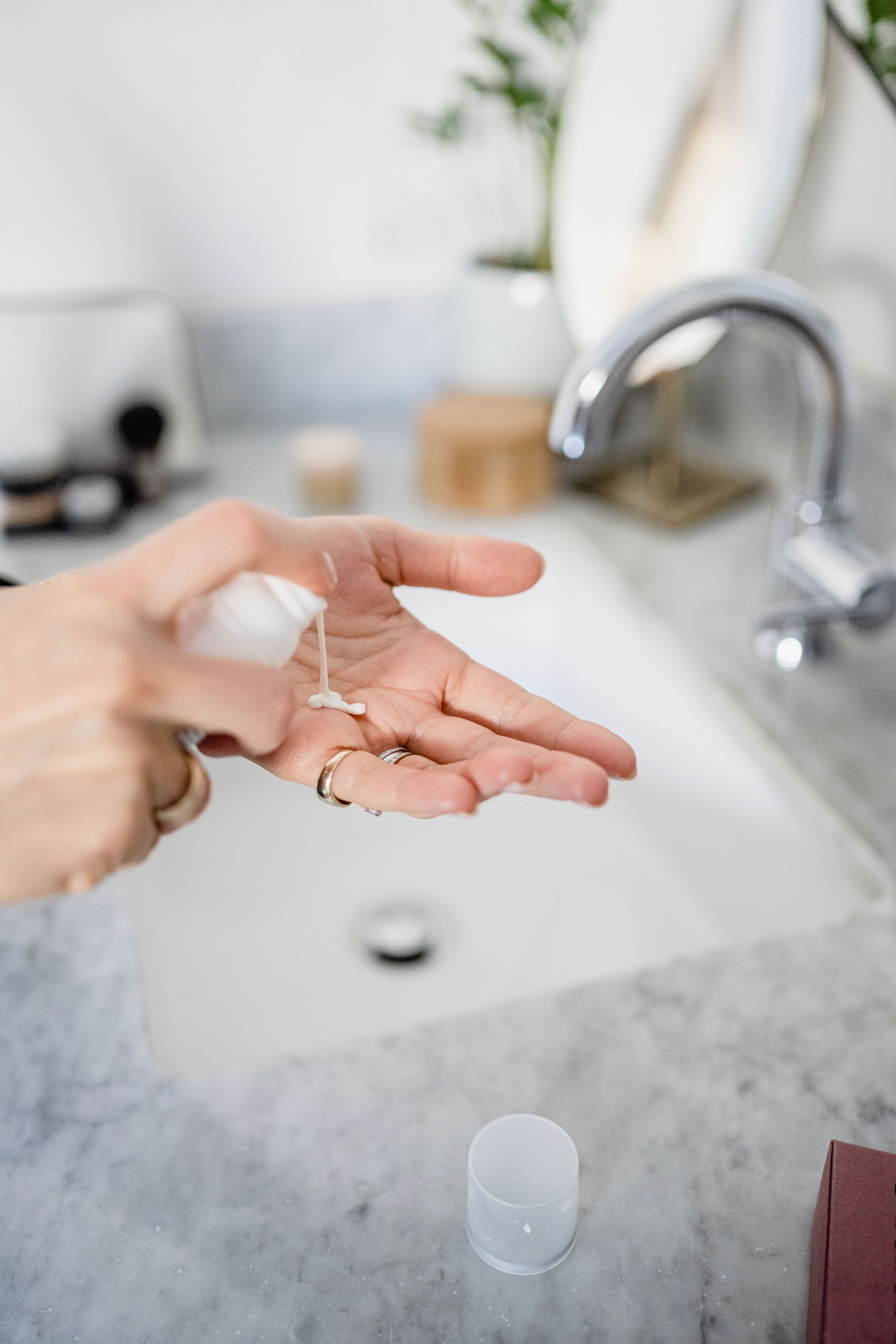 Retinol (Almost) Never Needs a Break
Unless you're pregnant or have consulted a doctor, the powerful skincare hero is your friend even when sun exposure is at its peak. "It's a misconception that retinol is dangerous during the summer," Marino says. "The only time retinol is dangerous is when someone is not taking the necessary precautions to protect their skin from the sun. Daily use of SPF is required for safe and effective retinoid use."
Natalie Burt, the lead esthetician at Dallas' popular House of Preservation, doubles down on using the anti-aging product in the sun-soaked months. "Summer is surprisingly my favorite time to start introducing the retinol," she says. "The humidity in the air helps your skin more easily adjust because the process can be irritating."
Flawless All in One by Hanna Isul 
"We dubbed this baby retinol as it's a fruit acid that can help dip your toe into the retinol game." – Natalie Burt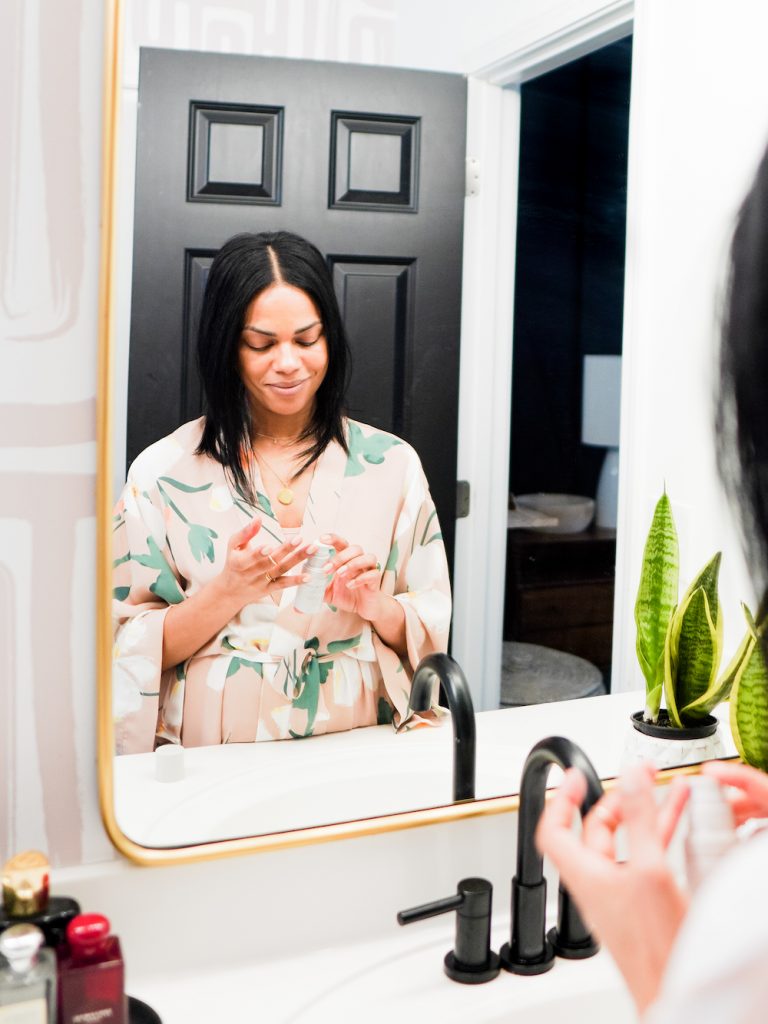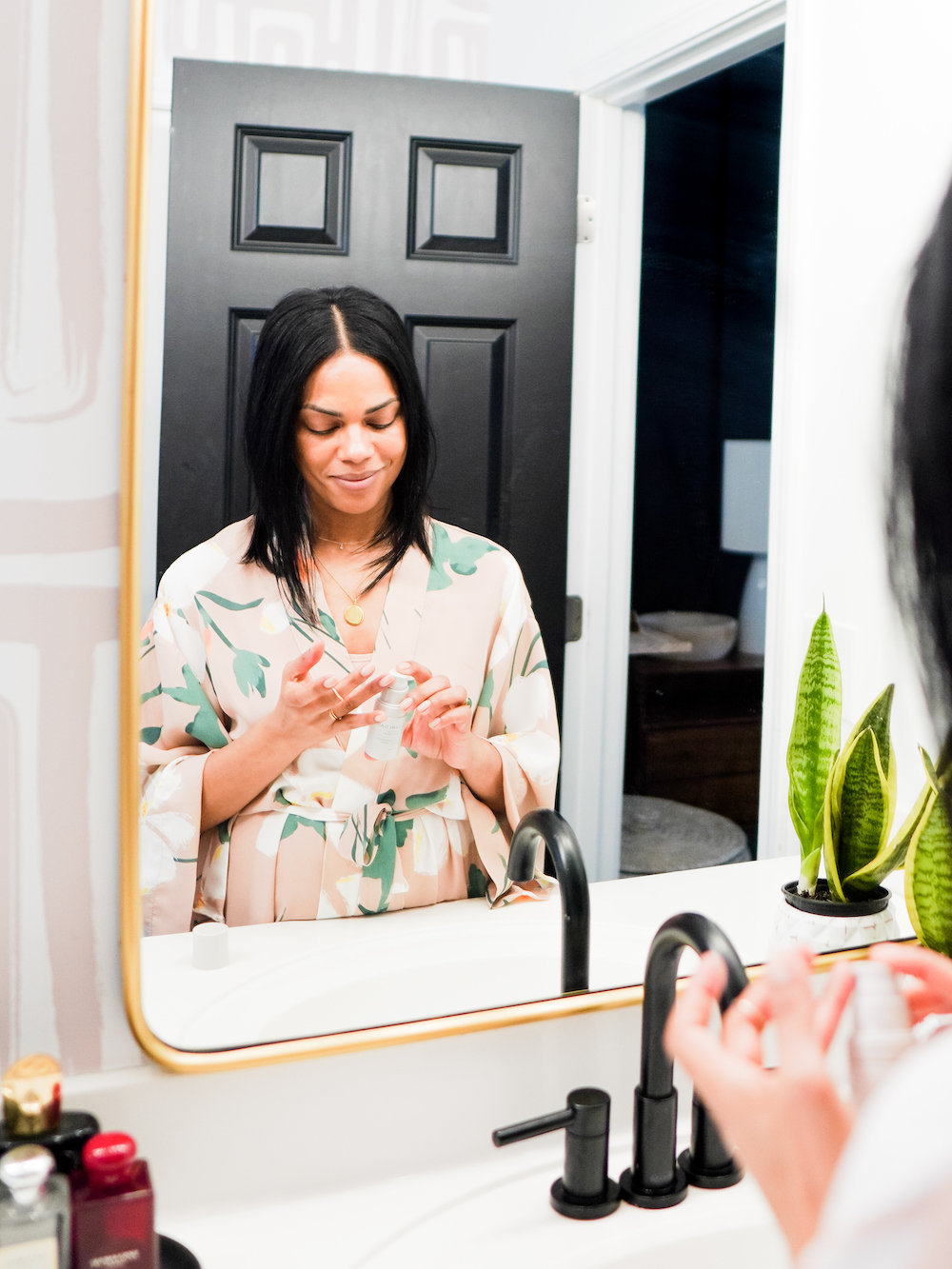 Add Vitamin C to Your Vitamin D
All of our experts agreed vitamin C products should be applied in the morning year-round, though the powerful antioxidant may be particularly helpful in the summer months. Studies have shown that the topical product can be used to help optimize your sunscreen, and help protect against harmful UV rays.
Pro Heal Serum from iS Clinical 
"This is one of my best-selling products. Clients love it because it provides environmental and sun protection, plus calming and soothing properties to reduce inflammation and redness in the skin." — Candace Marino
What Makes Up Your Makeup
"I typically advise skipping foundation and going for a tinted sunscreen or a BB cream for lighter coverage in the summer. Then I just spot treat my troubled areas with concealer," Burt says. "If you are using foundation though, look out for any products with silicone or mineral oil."
Your Summer Skincare Routine Needs an SPF BFF
The importance of SPF can never be stressed enough, no matter what season you're in. That being said, the SPF market seems to become more saturated every year, making hunting down your perfect protectant a daunting experience.
"The best SPF is the one that works for you and the one you'll consistently use," Marino says. "Figure out what type of texture and secondary benefits you want from your SPF. Do you want a tint or something clear? Do you want it to double as a makeup primer or simply protect you from the sun?"
The aforementioned saturation has led to some fun innovations. Marino points to the brand Supergoop for mastering the art of niche sunscreen products, from the Shimmer Shade silky SPF eye shadow to their Poof Part Powder. The esthetician's all-time favorite skincare product also just happens to be an SPF: the Extreme Protect SPF 30 from iS Clinical.
SkinBetter Science Sunbetter Smart Tone SPF 68 Compact
"This tinted mineral cream formula blends onto most skin types, providing a more even and unified complexion while being the sheerest fully mineral SPF I've ever found." — Candace Marino
Skin Pharm's Mineral Tinted SPF
"I have melasma, a skin condition that is aggravated by both sunlight and heat. I use this tinted SPF because zinc oxide and titanium dioxide work in tandem to block the harmful rays without producing additional heat energy." — Lauren Zaucha
Should The Dreaded Event Occur, How Do You Best Treat a Sunburn?
Every expert agreed on this one. The best plan of action should your best sunscreen efforts fail: take a cold bath or use cold compresses (try adding whole milk for extra soothing), pop an aspirin or other anti-inflammatories, and get out the most iconic post-sun healer: pure aloe vera.
Herbivore Botanicals After Sun Soothing Mist 
"This is my favorite aloe-based product. It contains lavender, which has pain-relieving properties and helps pull the heat from a burn while speeding up the skin's recovery time." — Candice Marino
"This lightweight non-sticky formula contains Greek yogurt to nourish and restore the skin." — Candice Marino
Recovery Ointment by Hanna Isul
"This product was created specifically for burns and abraded skin." — Natalie Burt