Fact: Dark undereye circles happen to the best of us. I've personally been dealt with undereye circles since I was a child. From expensive eye creams to concealers, jade rolling, and facials—you name it, I've done it. Luckily, as I've lurched towards my mid to late 30s, I've mostly come to accept them. That said, even if you're the kind of gal who skips concealer entirely, (couldn't be me) it's nice to have a few more tools in the arsenal when you want to tackle ye old eye darkness. Enter: undereye patches for dark circles.
As one of the most delicate parts of your face, it pays to give your undereye extra attention and patches are a great way to infuse some extra nourishing ingredients. They can be used on their own while you get ready or in tandem with other face masks and treatments on self-care Sundays. In a sea of beauty brands, however, we know how challenging it can be to find the right patches—one that also does what it says! So, I tapped a few experts in the field to give us the scoop on dark undereye circles: Dr. Elizabeth Geddes-Bruce of Westlake Dermatology, and dermatological nurse and celebrity aesthetician, Natalie Aguilar.
If you struggle with persistently dark under-eye circles, Geddes-Bruce says there's a good chance it has nothing to do with your lifestyle and more to do with your genetics. And while prioritizing rest, minimizing stress, and making sure you have adequate hydration can help, the main causes of dark undereye circles takes a little more targeted effort to treat. 
What causes dark undereye circles?
Aguilar agrees that a lack of proper sleep can make us more prone to dark circles, but she also points out other factors that can contribute as well: naturally thin skin and the normal aging process. The thinner the skin, the more visible the blood vessels are around the eye area, which creates a darker appearance. 
Interestingly enough, allergies and excessive rubbing can also cause dark circles. Aguilar explains that when our body responds to an allergen, it naturally releases histamine. Histamine causes our blood vessels to dilate, and when paired with rubbing itchy eyes, the vessels are prone to breaking.
People with an iron deficiency (also known as anemia) may also experience dark circles, as proper iron levels are crucial for circulating oxygen throughout the body. Dark circles are a common side effect of a lack of oxygen reaching tissues in that area. Even certain eye drops, like the kind typically used to treat glaucoma, can be to blame for dark circles.
When should we use undereye patches for dark circles?
Dr. Geddes-Bruce finds that the best time to apply eye patches is in the evening so you have a long uninterrupted period to let them work. They also provide a mild compression which helps with lymphatic drainage to decrease puffiness. They are also occlusive which means they lock in moisture so the delicate skin appears more hydrated and plump. Additionally, Aguilar likes to use undereye patches while traveling and before events to ensure camera-ready undereyes.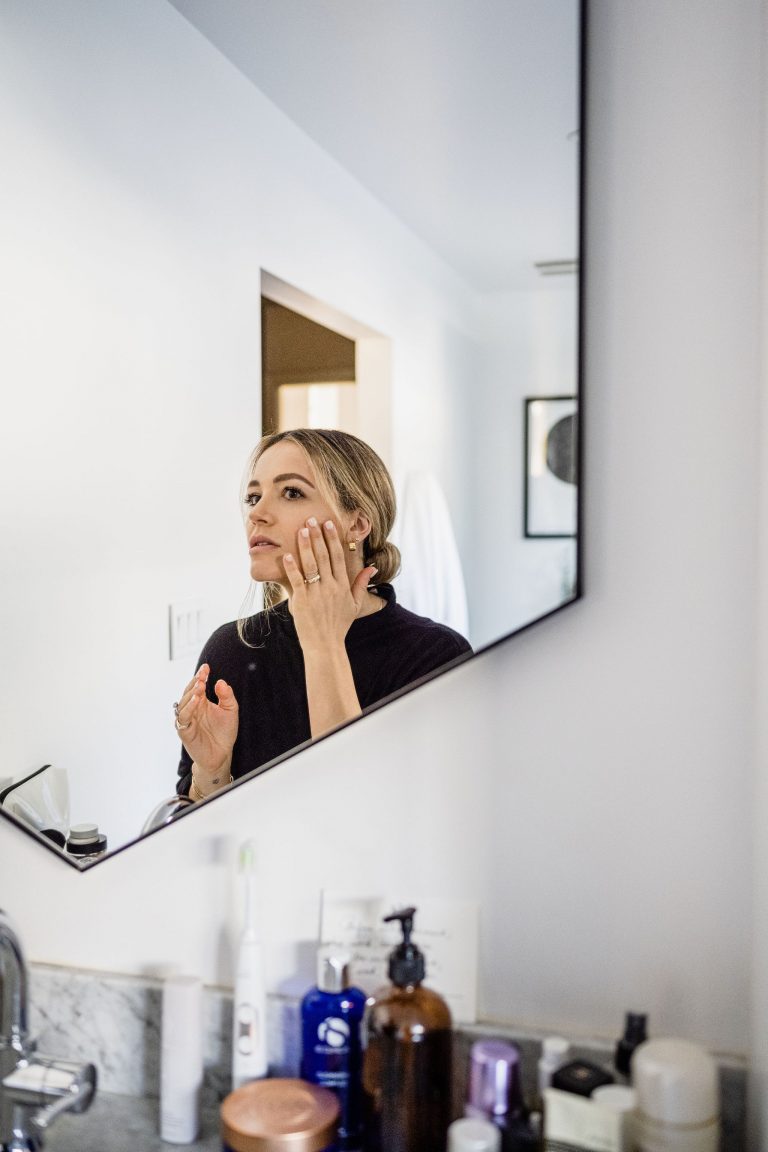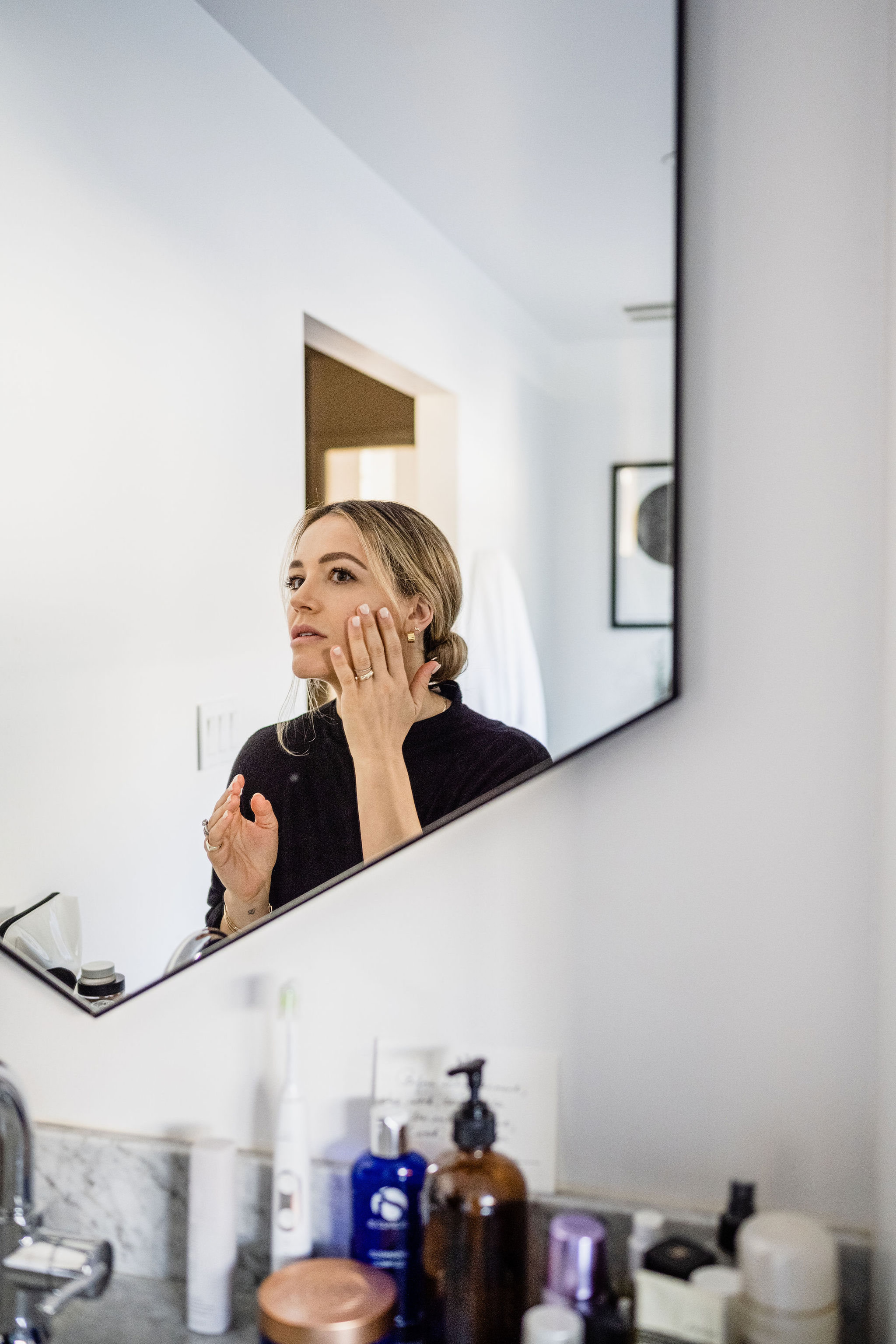 Look for these ingredients in undereye patches for dark circles:
hyaluronic acid
ceramides
caffeine
niacinamide
collagen
These can all help to brighten, hydrate, increase circulation, and strengthen the delicate eye area.
Now, the 13 best undereye patches for dark circles…
According to Aguilar, these beautiful eye masks (made of a pre-soaked, bio-cellulose material) are perfect for the delicate eye area. The powerful, active ingredients immediately lighten dark circles, reduce signs of fatigue and puffiness of the upper and lower eye area, and improve firmness and tone. She loves that these eye patches come with sets to apply on both the upper and lower eyelid areas making them an ultimate all-in-one solution. Keep them in the fridge for a cool boost to combat any inflammation around the eyes.
Treat your peepers to these clinically proven undereye patches. They're formulated with powerful marine actives and ultra-hydrating hyaluronic acid that moisturizes, tightens, and leaves skin feeling smoother and brighter. All you need is 20 minutes to dramatically perk up the overall appearance of your delicate undereye skin.
These vitamin C-loaded patches from Peter Thomas Roth visibly brighten and generally improve signs of aging under the eyes. They are made with ascorbate vitamin C, which has more stability and power than traditional vitamin C. Ferulic acid and vitamin E work with the vitamin C to enhance its benefits, while caffeine visibly firms and reduces puffiness. It's an incredibly effective option for those looking for immediate brightening results. Pop these in the fridge too for a cooling effect to calm puffy eyes.
This two-step system includes an intense roll-on serum that is applied prior to the application of the hydrogel patches. It's most definitely an investment, but the results make it well worth the price. They immediately revitalize the undereye area, leaving it radiant and smooth.
Aguilar often recommends the Bro Mask eye gels for male clients, as their innovative solution targets dark circles, fine lines, and puffy eyes. These masks contain powerful ingredients such as a 3% niacinamide for increased circulation, licorice, ginger, and caffeine for brightening dark circles. These masks are clear, discreet, and can be worn while running errands, driving, or traveling. They're also cruelty- and fragrance-free, both major pluses. 
Tatcha's offering is also on the pricey side, but it's an investment that is sure to pay off. It includes 10 pairs of hydrating and nourishing eye patches that are enriched with Okinawa red algae and peony extract. Originally developed to help burn victims, these coconut-derived bio-cellulose patches form an occlusive layer on the skin that helps the powerful active ingredients work their magic.
Often marketed as faux-tox, these anti-wrinkle patches are also remarkably effective at neutralizing dark circles. They're worn while you sleep so you wake up to radiant, hydrated, and smooth skin. These clinically tested eye patches are made with custom-formed medical-grade silicone and are an excellent addition to your skincare regime.
If you've never tried using undereye patches for dark circles, then you might want to start with this affordable option. These vegan and cruelty-free plant-based bio-cellulose patches are enriched with vitamin C and marine plant extracts like sea kelp to support brightness and mineral-rich hydration.
Infused with powerful peptides, this brightening mask prevents both dark circles and wrinkles while reducing the appearance of puffy, sagging skin. It's a soothing treatment that revives the entire area thanks to hydrolyzed silk protein, hyaluronic acid, and allantoin, which is highly regarded for its skin-soothing, healing properties.
Anyone who knows Aguilar knows she loves vitamin C. These eye gels are packed with vitamin C, green tea, mulberry extract, and light-filtering pearlescent minerals. They instantly minimize dark circles and brighten the eye area with antioxidants and caffeine. She prefers to keep them in the fridge for a cool boost to combat any inflammation around the eyes.
Clé de Peau Beauté put a little twist on the eye patch with an intensely hydrating mask that is essentially a sheet mask for the top half of your face. It's serum-infused and formulated to effectively target dark circles, dryness, and fatigue for a refreshed, well-rested look. Its revitalizing essence plumps and brightens skin. (Side note in case you've never tried it: Clé de Peau Beauté makes the best concealer on the planet. I would trust them with my life.)
You'll definitely want to pop these cult-fave cooling eye gels into the fridge to maximize their brightening and de-puffing powers. The unique transdermal gel patch infuses the area with highly potent actives that are both dermatologist and ophthalmologist-tested. They won't irritate the skin or slide off, so you can go about your business without ending up with a sticky sludge on your cheeks.
If you prefer a silicon-free patch that is certified "clean" at Sephora, then check out these cooling fabric patches from Milk Makeup. They're made with caffeine, seawater and lavender, and aloe leaf extract. The result is a chill, soothed, and energized undereye area.