No matter what's going on in the world, we can always look to trends to give us a taste of the zeitgeist. Ever-evolving and always adapting to meet new demands, trends are a reflection of our time, but they can also signal a fresh start—especially when it comes to the beauty industry. So in honor of the most exciting season to embrace new styles, we tapped a stable of beauty world heavy-hitters to identify the top spring trends of 2022.
To cover the most beauty ground, we broke this story into four categories: nails, hair, makeup, and skincare. Whether you're looking for a big aesthetic change or a few slight tweaks to keep things fresh, the following trends will guide you in the right direction—guaranteed.
Featured image by Michelle Nash.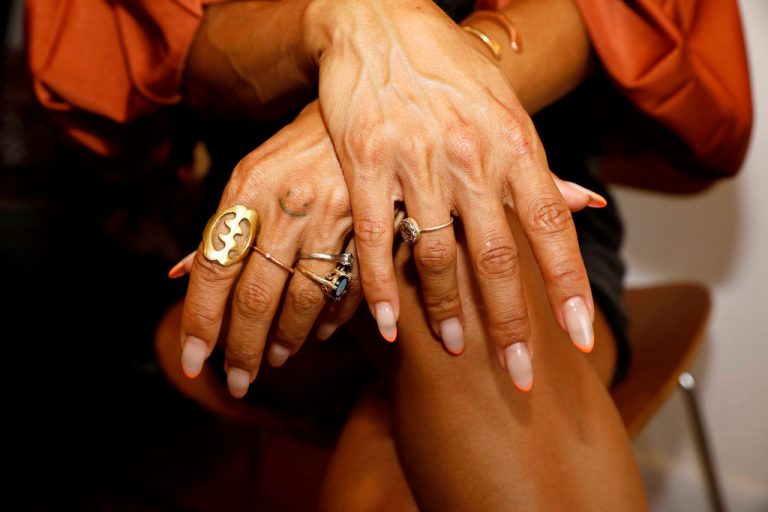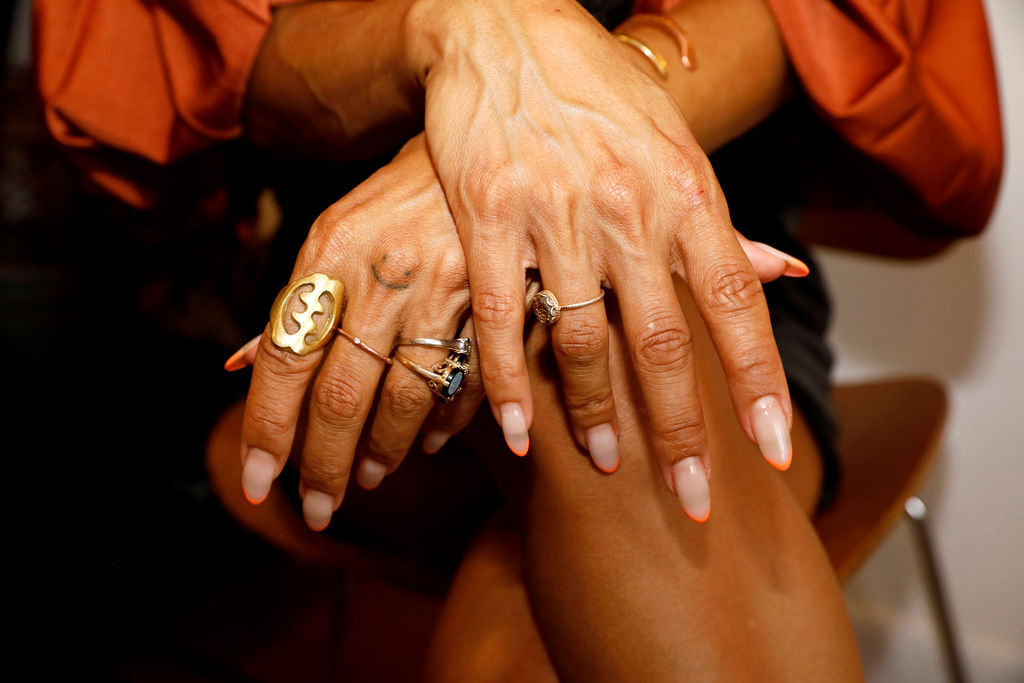 2022 Spring Beauty Trends: Nails
Now that trips to the salon—and trips in general—feel more possible than they have in years, it's time to update your tips. From candy-coated pastel hues to modern French manicures, let your digits make a statement this spring.
For guidance on what's in, we tapped professional nail technician Hang Nguyen (aka @TheHangEdit), celebrity manicurist Michelle Saunders, and celebrity nail artist Emi Kudi.
Soft, Pastel Colors
"We'll still see the ever-popular opaque white, but this year it's softer and more subtle, think 'Oat Latte' or 'Malt Shake.'" — Saunders
"I think pastel colors are going to be a leading trend for spring. As far as design goes, we'll continue to see fun negative space looks that play off a modern version of French. Also, floral designs with fun pastel and bright colors will be another fun trend." — Nguyen
Design Tips
"Nail art for Spring 2022 is at an all-time high. I think it could be surging because nail salons are open again and we can bring all of our Pinterest-worthy screenshots to our local manicurist." — Saunders
"I see floral designs with bright spring colors being popular this spring. It can be either detailed floral hand paint or graphic flowers with dots and bright spring colors." — Kudo
I see the "French tip" moving around the nail bed: to the sides, the back, and the middle for a modern twist." — Saunders
"The combination of two or three opposing colors—like pink, yellow, and blue—will also be popular this spring." — Kudo
Neutral Nails
"Green colors will also stay popular but will be calmer in earth tones than the vivid Bottega green, which was popular in 2021." — Kudo
"I'm seeing a match up of neutral and bright colors in the subtle nail art realm. — Saunders
Purple Preference
"I'm starting to see requests come in for all shades of purple—from violet to aubergine." — Saunders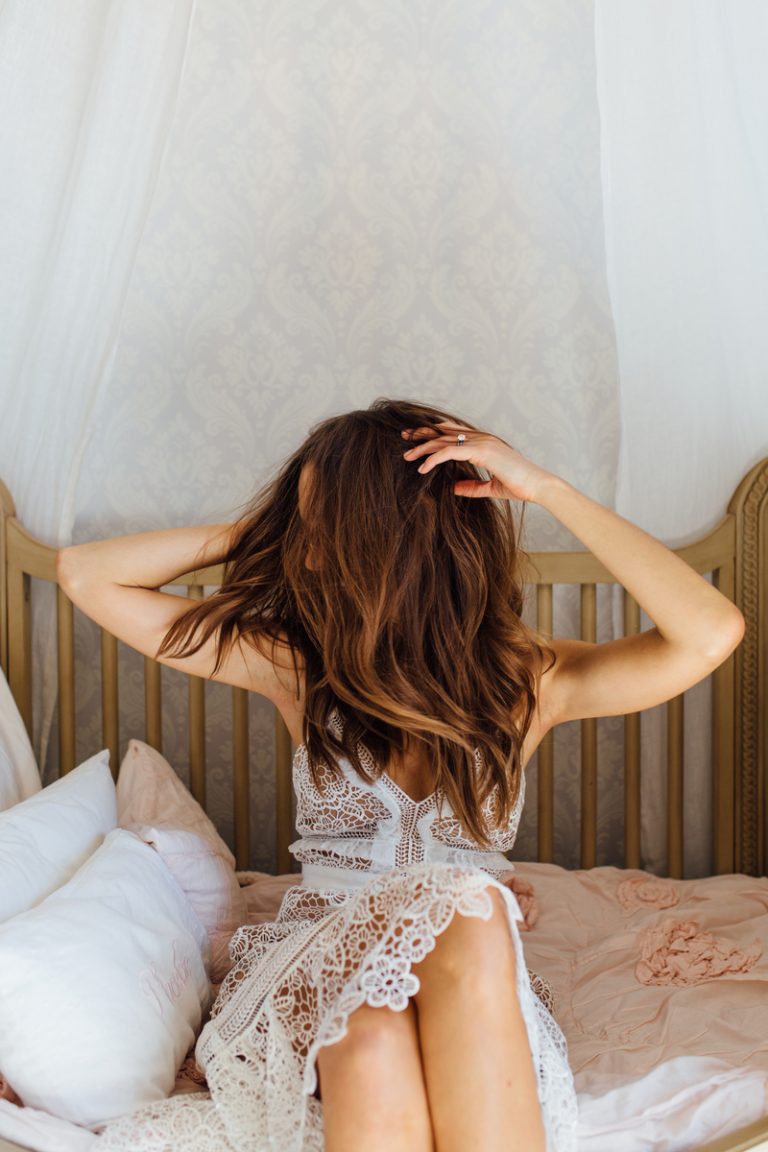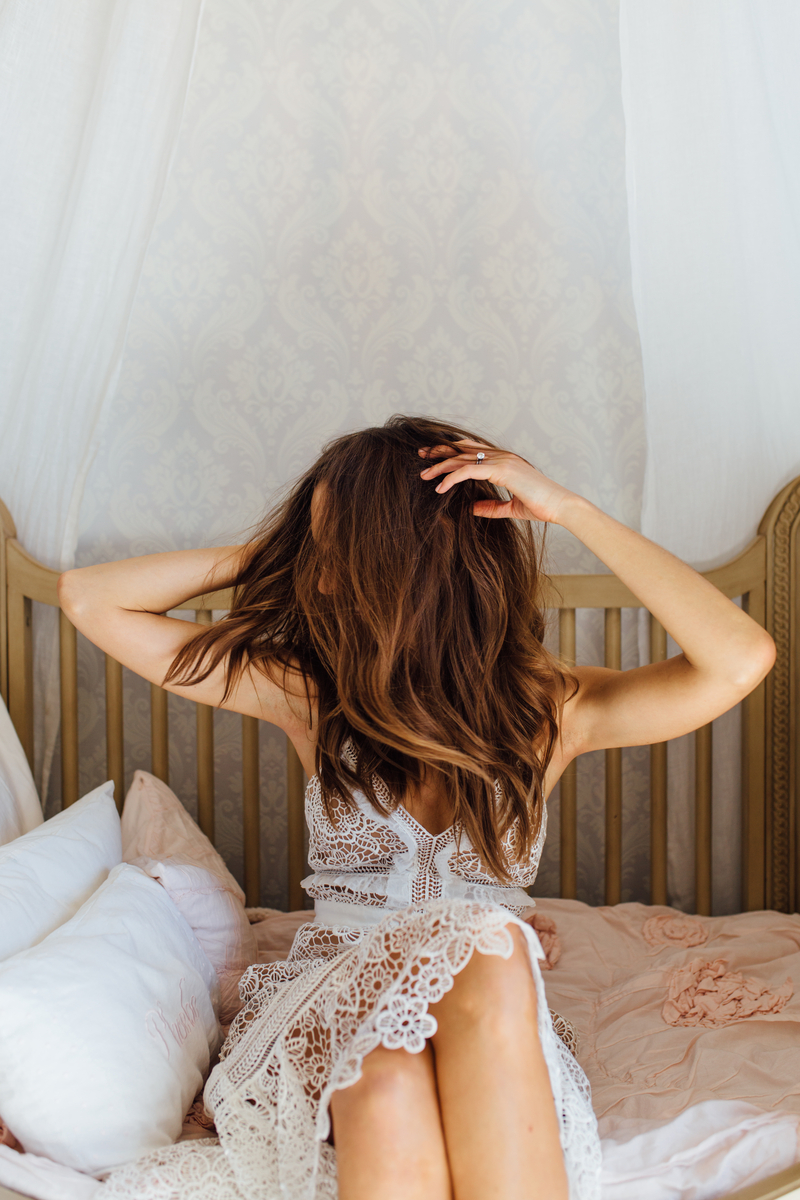 2022 Spring Beauty Trends: Hair
There's a reason hair is one of the first places people turn their attention to when looking for a change. Nothing freshens up your look quite like a clean-cut or slick new color. To guide you and your locks in the right direction this spring, we tapped celebrity hairstylist Wendy Iles (founder of Iles Formula) and Hairstory Dallas owner Beau Bollinger.
Nurtured, Natural Hair
Both Bollinger and Iles clocked a particular trend during the pandemic: clients were looking to go all-natural. "This trend not only translated to hair texture but a large portion of women embracing their natural hair colors, even embracing grey hair over forced chemical colors," Iles adds. "I quite frankly agree with all of it."
The move toward God-given hues doesn't mean an end to color treatments—they may just be more considered. "There is an art to enhancing color while staying closer to something natural," Bollinger explains. "But the end result gives the hair a break from chemicals and allows clients to go longer between appointments."
And though easy-maintenance cuts are having a moment, Bollinger notes that special moments of styling (like a proper blowout) are making a comeback. "In the salon, I'm finding it refreshing to finish hair with a little more polished look," he adds. "It's like a special treat."
Know Your Accessories
An active spring means hair claws for a quick chignon and bright clips to keep stray strands at bay. This year, however, Iles believes there will be a bigger focus on quality when it comes to accessories. "Customers these days absolutely place focus on quality haircare and I believe will splurge on luxury hair accessories," adds the celebrity stylist.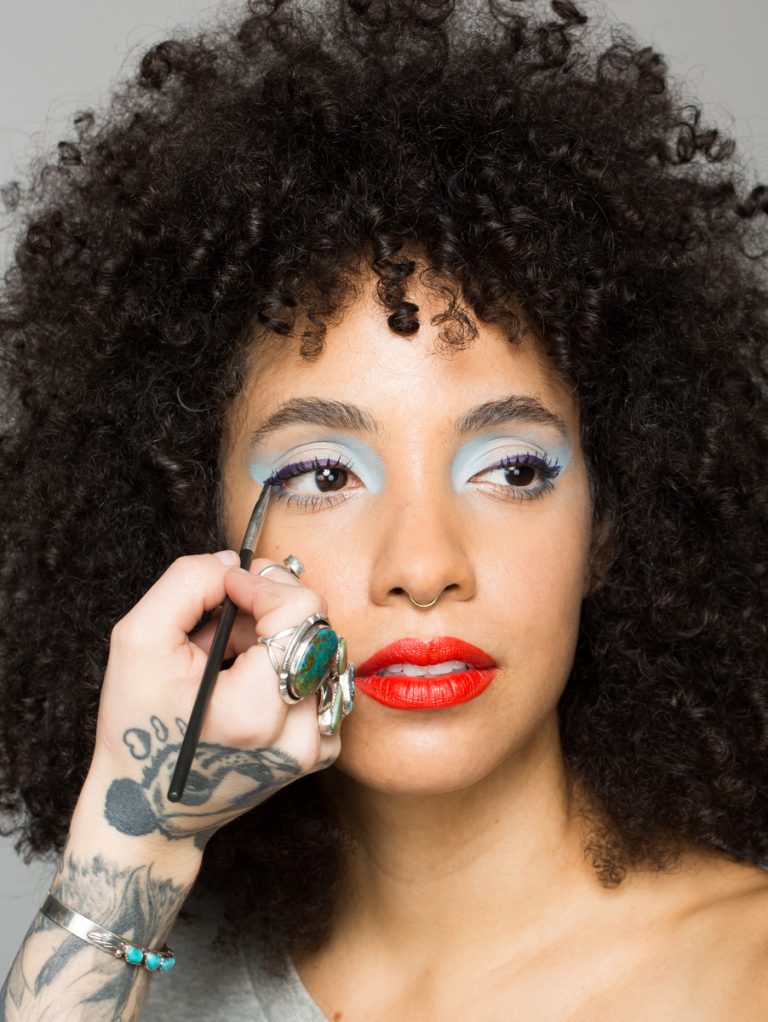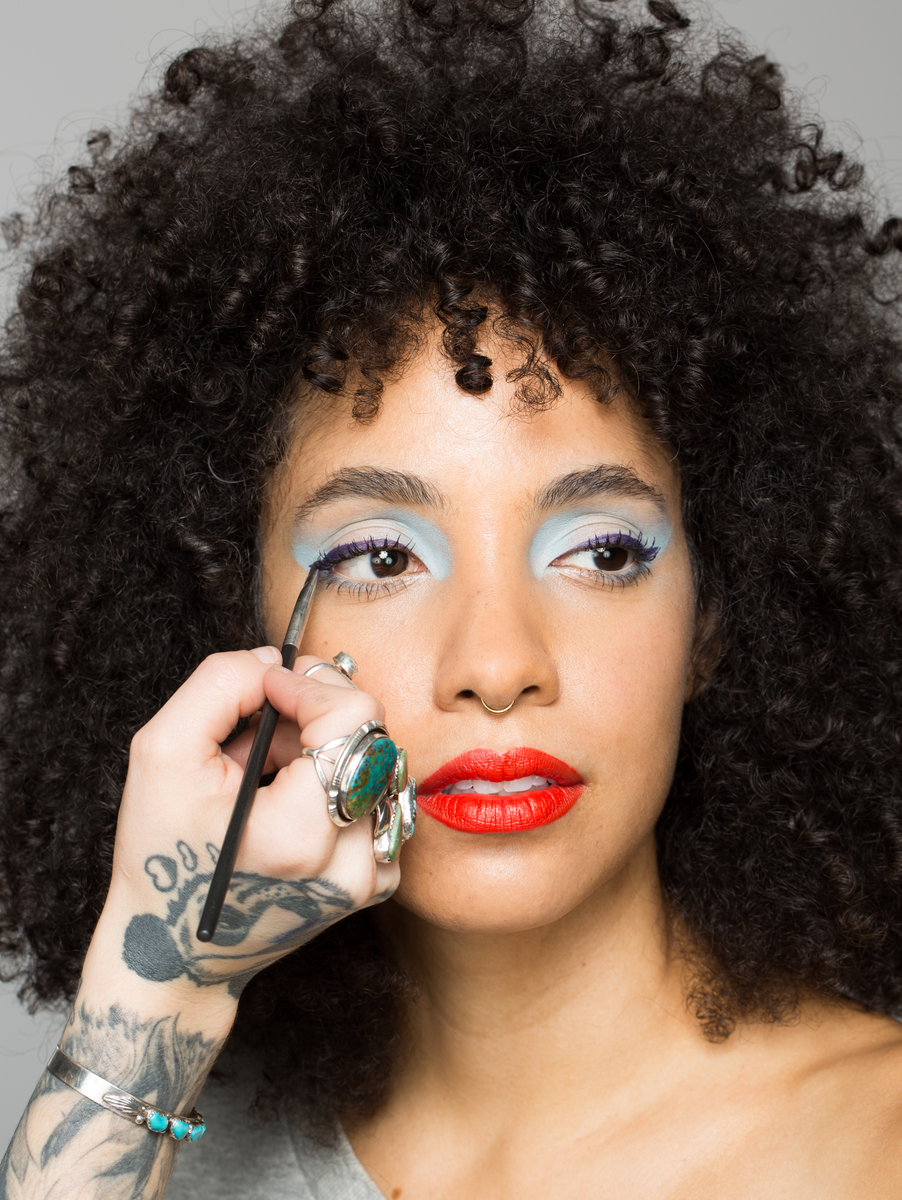 2022 Spring Beauty Trends: Makeup
The spring months are the best and the most fun time to experiment with makeup. Emerge from the winter doldrums in vivid color and minimalist "juicy" skin with the help of our pros: makeup artist and beauty expert Shannon Pezzetta and celebrity makeup artist Vanessa Scali.
Bold Expressions
"Two years into COVID and we are all feeling rather constrained," Scali shares. "The result has sparked a few bold beauty expressions. Vivid color on cheeks (color draping), graphic shapes on the eyes (double liner), and hyper-natural high gloss nudes and transparent embellishments. I think neon colors and some pastel colors are going to add a new pop to the eyes. Also, I feel lip art is going to be a thing."
Barely There Foundation
"Despite those vivid expressions, I think a key minimalist trend will also remain present," Scali says. "Look for barely-there foundation and foundation serums that enhance the complexion and give the skin a clean, juicy look. They can also provide skincare benefits like hydration, SPF, and anti-aging ingredients."
Emerging Brands to Watch
"I love the Makeup by Mario line. He has these cream blushes I adore," Pezzetta says. "Also, Danessa Myricks Beauty has this great cheek and lip cream that comes in 34 different colors."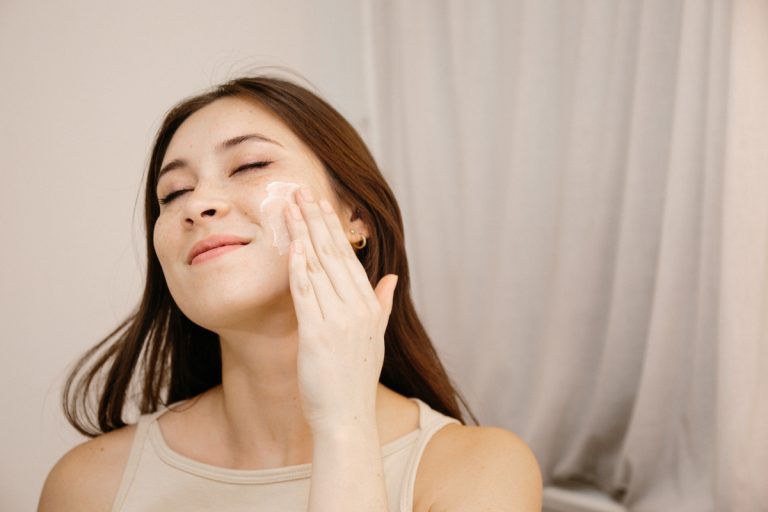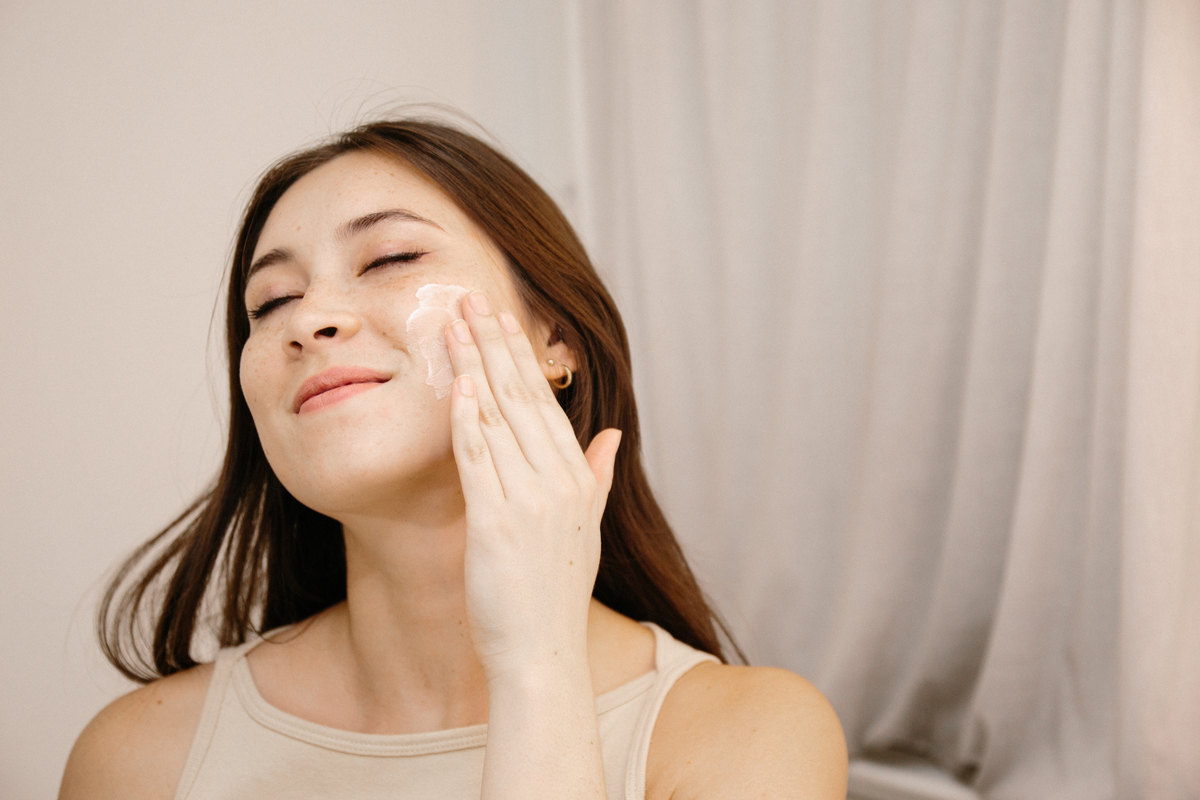 2022 Spring Beauty Trends: Skincare
While a tried-and-true skincare routine is timeless, there's always room for experimentation, especially when it's science-backed, sustainably focused, and streamlined for easy execution.
For guidance on what to invest in, we tapped a stable of experts: celebrity facialist Joanna Vargas; Vintner's Daughter founder April Gargiulo; board-certified dermatologist and dermatologic surgeon Dr. Heather Rogers; Kacey Boone, esthetician and owner of Glow Skincare Studio; Dr. Nancy Samolitis, a board-certified dermatologist and owner/co-founder of Facile Dermatology + Boutique; Dr. Shuting Hu, cosmetic chemist and founder of Acaderma, and Dr. Carlos Charles, board-certified dermatologist and co-founder of 4.5.6 Skin.
Simple Yet Effective
Multiple experts, including Dr. Samolitis, Gargiulo, and Dr. Charles, noted a return to a more simple, streamlined skincare routine that focuses on effective ingredients. "People are recognizing that the old adage of fewer, better can make a huge difference," Gargiulo adds. "We are waking up to the reality that more for more's sake doesn't serve us or our world."
Dr. Charles takes the trend a step further. "I predict that the skincare industry will be more transparent about the quality of their ingredients, the formulation process, and the overall value of their products as consumers will be more open to investing in brands that put in the work."
Sustainable Packaging
Those passionate about eco-friendly products will begin to look at more than just formulations. "Finding more sustainable and earth-friendly packaging options, such as refillable packaging or post-consumer recycled plastic will be the priority for most consumers on the market," shares Dr. Hu.
Stock Up on Supplements
For Dr. Rogers, skincare goes well beyond the surface. "We'll continue to see the expansion of the role of supplements in skincare, including more oral collagen and vitamin C to keep the skin, hair, and nails looking their best and antioxidant supplements designed to defend against photoaging," the board-certified dermatologist explains.
Inside/Out Beauty
An interest in prebiotics, probiotics, and our skin's microbiome isn't going anywhere. "The inside/outside connection for skin health and gut health will continue to be important in how we look after ourselves this year," says Vargas.
"Our gut microbiome will be the star of 2022 as it rules over our immunity, sensitivity, and general wellness. We will see more supplements and probiotic smoothies in the New Year."
The Power of Prevention
"More widespread use of daily sunscreen coupled with earlier "tweakments"—small dose baby Botox and fillers—will become the primary factor in people's skincare regimens in their 20s and 30s as a way to stave off the signs of sun damage," Dr. Rogers explains. "Remember, up to 90% of the visible skin changes commonly attributed to aging are caused by the sun, so daily sunscreen is paramount!"
Ancient Rituals
Los Angeles-based esthetician Kacey Boone has noticed centuries-old treatments, like Gua Sha, reflexology, facial massage, facial cupping, and sound therapy become popular in her treatment rooms and beyond. "I think we are going to be seeing more and more focus on holistic skincare and ancient rituals that are not only amazing for the skin but our overall well-being," Boone adds.