As a New Yorker, I treat shopping at Trader Joe's like an Olympic sport. The TJ's in NYC are not like anywhere else. When you walk in, you join the long line that weaves through the aisles, shopping as you go until you reach the checkout counter. If you're playing on expert mode, you bring a partner and divide and conquer—one in the line, one scouring the shelves. It's an adrenaline-powered affair that's not for the faint of heart. The first time I visited a Trader Joe's outside of the city, I took the time to just browse. (It was a revelation!) When I wasn't anxiously snatching the first thing on each shelf, I discovered a whole new world. And that, dear, reader, was the world of Trader Joes skincare.
Trader Joe's is primarily known for their rotating festive favorites. From fall snacks to surprisingly good salads to wellness faves, Trader Joe's is a treasure trove of hyped-up goods and hidden gems. But the most slept-on section? The skincare aisle. Usually located somewhere between the dog treats and the cleaning products, Trader Joe's skincare selection is small but mighty. I got hooked when I picked up the Rosewater Facial Spray on a whim. One spritz was all it took to let go of my overpriced facial spray. Soon, I began to wonder: what else I was missing out on? The answer: a cornucopia of beauty goodies. And chances are, you're missing out, too.
Featured image by Belathée Photography.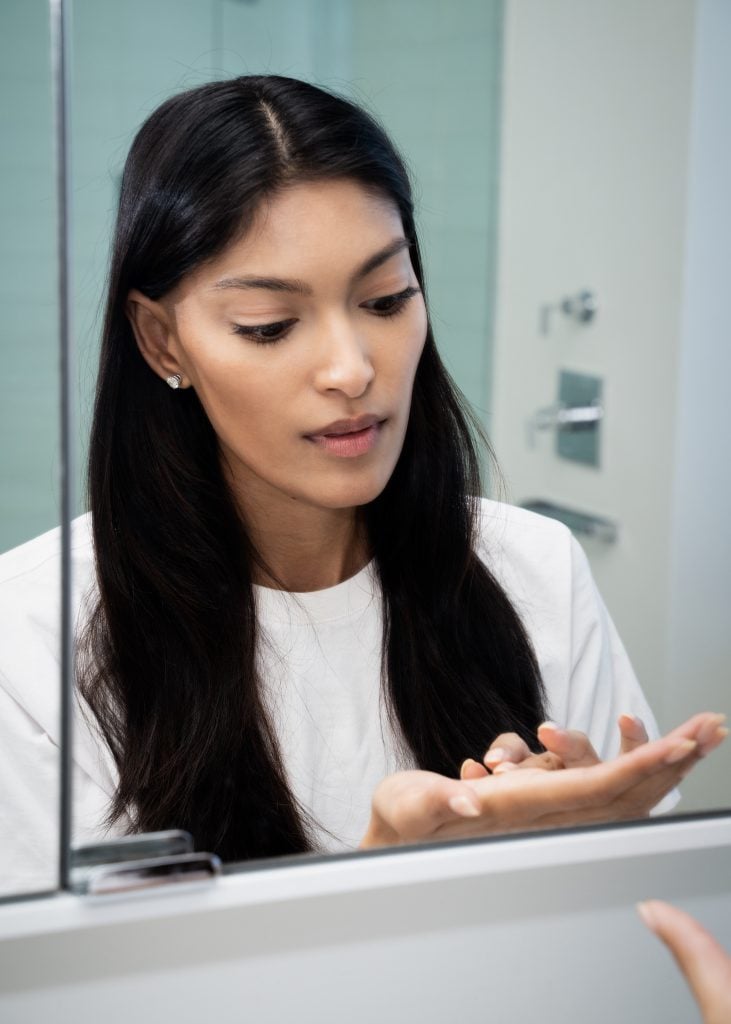 Trader Joes Skincare: The Unlikely TikTok Phenomenon
Remember when The Ordinary took over everyone's feed a few years ago? We were all enamored by the low prices and high-quality ingredients. While I still keep the niacinamide serum in constant rotation, my new source for affordable skincare is Trader Joe's. Here, you get the same high-quality, buzzy ingredients at a low price. But TJ's offers more exciting, and even more versatile, product formulas. Their skincare and their snacks have more in common than you might think: innovative, high quality, and addictive.
Even TikTok has started to get on the Trader Joe's skincare hype. Over the summer, the Trader Joe's Daily Facial Sunscreen SPF 40 went viral for its silky texture and affordability. For weeks after, it was sold out at every store in the city. It's only a matter of time before other fan favorites become the internet's latest obsession. My advice? You'll want to head to stock up fast.
Their skincare and their snacks have more in common than you might think: innovative, high quality, and addictive.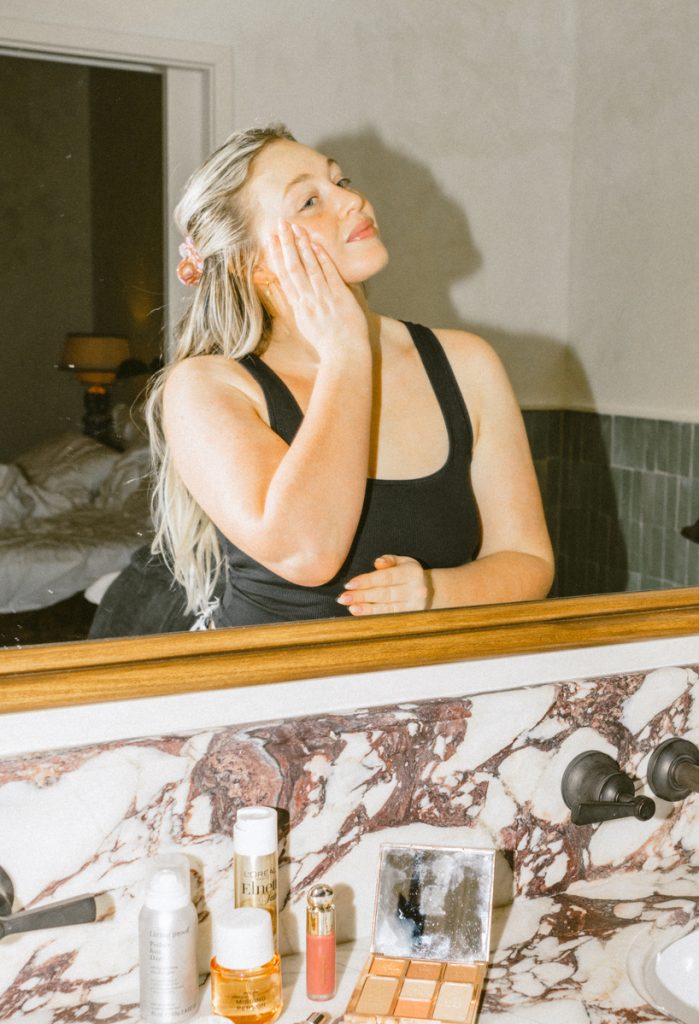 The Budget Trader Joe's Buys Your Medicine Cabinet Needs
Though most drugstore products are packed with filler ingredients, dubious additives and preservatives, and overly strong fragrances, Trader Joe's is all about making quality accessible. So if you're thinking of trying a new buzzy ingredient, test out the Trader Joe's version for easy entry. Or if you want to level up your skincare with higher quality products without busting your budget, make TJ's your go-to.
The only downside? Trader Joe's swaps out their product offering depending on the season. So be prepared to check for new and returning products each time you walk down the skincare aisle. (And stock up on your favorites before they get swapped out for more seasonal goods!) Pro tip: You can find some of the heavy hitters on Amazon in a pinch.
Without further ado, these are some of the all-star Trader Joes skincare bestsellers to add to your routine.
Best Trader Joe's Face Products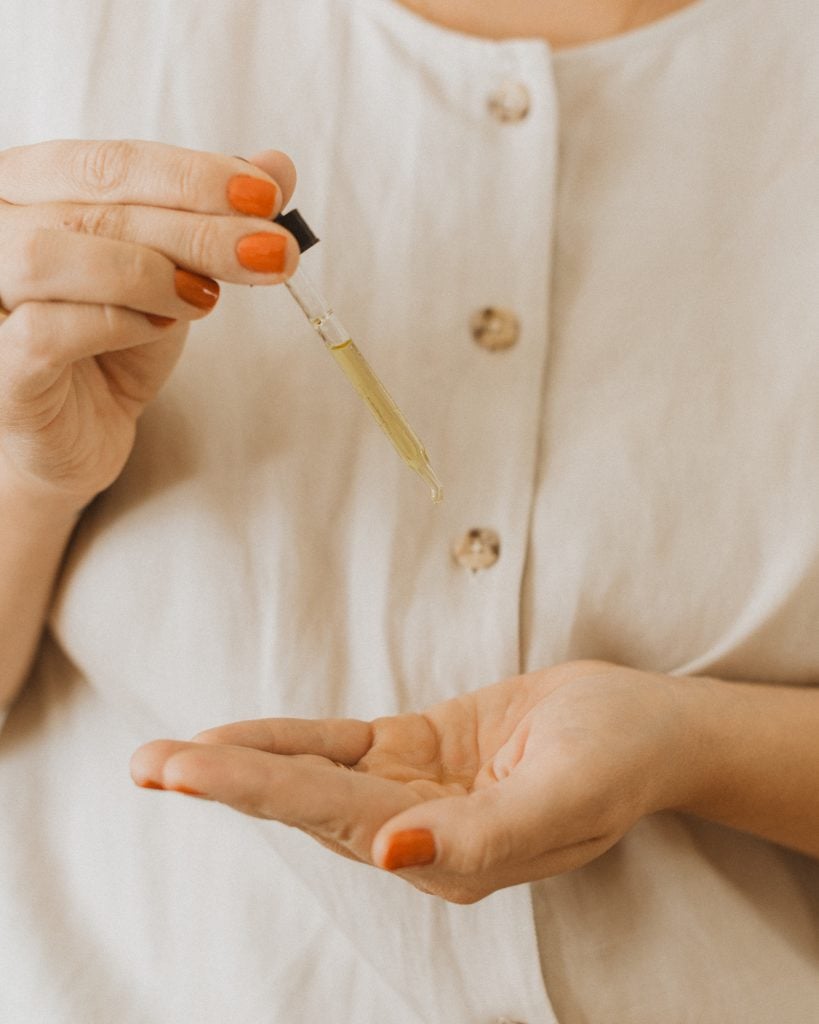 Best Trader Joe's Body Products