Up next, the founder of Forma Pilates, Liana Levi's morning routine.
"I believe that just being a good person attracts good energy."
And after witnessing her monumental growth and A-list clientele just in the past year, it's clear Liana Levi's theory stacks up. Within months of purchasing a reformer machine at the beginning of the pandemic, Forma Pilates had become the go-to class for every major model and celebrity including Hailey Bieber, Kaia Gerber, and Kendall Jenner—she's literally one of LA's best kept secrets. But the celebrity fanfare is just the icing on the cake for Levi. The initial goal was to keep herself grounded and instill purpose during a chaotic and uncertain time. Not only has that intention transformed her business but it's also changed the lives of those around her, too.
Located at the back of her LA home means space is very limited and also explains why in-studio workouts are by referral only. But scarcity has created heightened demand for the popular instructor. Increased pressure from her growing virtual community saw her launch Forma Online earlier this year so those of us who can't experience in-person, can now take both reformer and mat-based workouts at home. And Levi promises me they're just as challenging!
With so much buzz circulating Levi and her pilates studio, we reached out to learn more and she very graciously let us into her beautiful home to spill all on her morning routine from skincare to supplements, and so much more.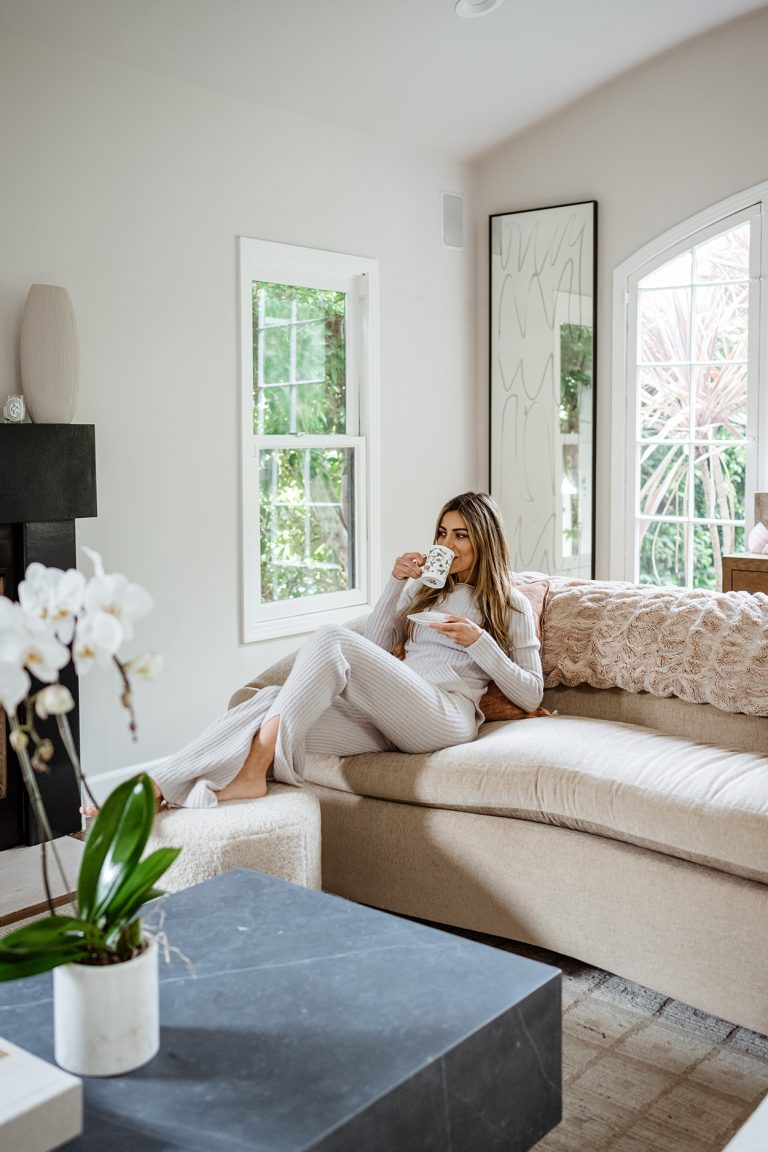 What does a typical day look like for you? 
A typical day for me starts with a five to 10 min guided meditation, leaping out of bed, whisking up some Alfred matcha, morning walk with my two cavapoos, then off to training from 7 AM until about 1 PM. I like my first meal to be a little backyard bowl pick-me-up, afternoon sessions with a break to check emails and let everyone know I'm alive and well! I wrap up my day cooking dinner with my fiancé and an episode of a show we're hooked on.
What time is your wake-up call and how much sleep do you usually get?
I wake up everyday at 5 AM (naturally) no matter what I do—always an early morning riser. I try to get at least seven hours of sleep—eight if I'm lucky.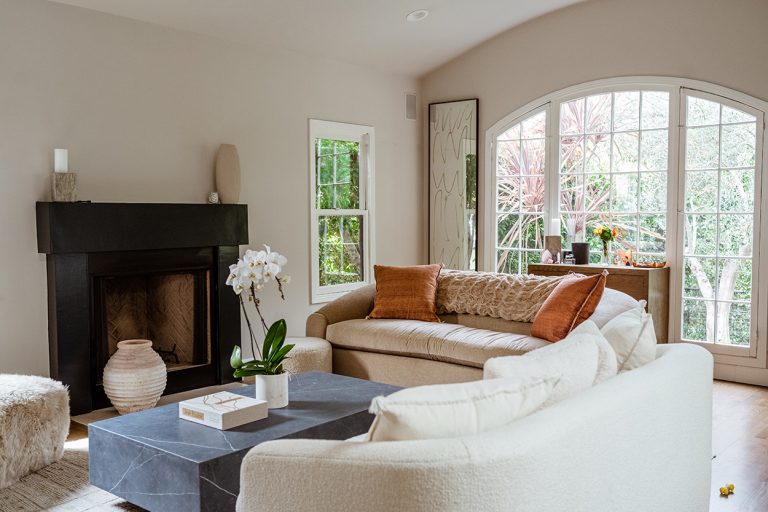 What's the first thing you do when you wake up?
As soon as I wake up, I chug a bottle of water I keep on my nightstand and take a Lypo-Spheric Vitamin C and clean vitamin D.
What does your morning, pre-work routine look like? 
I love my mornings—it's really the only hour I have to myself. I have two dogs, and I take them on a walk every morning to get my matcha from Alfred. I guess you can call it a form of active meditation or grounding. Breathing the fresh, crisp morning air while the streets are calm and quiet is the time I get to gather my thoughts and energy, and plan my series for the day.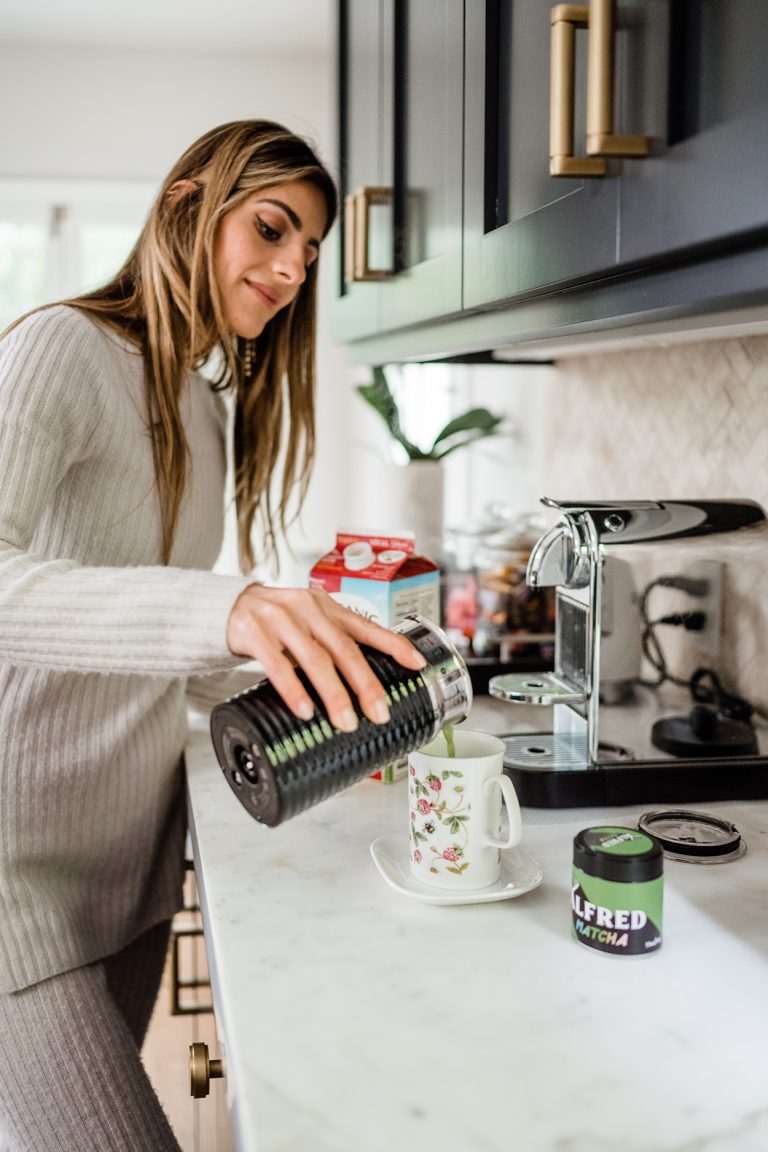 What rituals set you up for success?
My internal conversations with myself. I am a perfectionist and I've learned how important it is to be kind and gentle to yourself. I have a long list of affirmations that I read and recite daily to keep me centered and focused for my day.
What do you eat for breakfast? 
I intermittent fast so my first meal isn't until around 1 PM after I'm done teaching my morning sessions. I eat small meals, but my ideal breakfast would be some Nancy's probiotic yogurt with organic berries, granola, and some honey on top.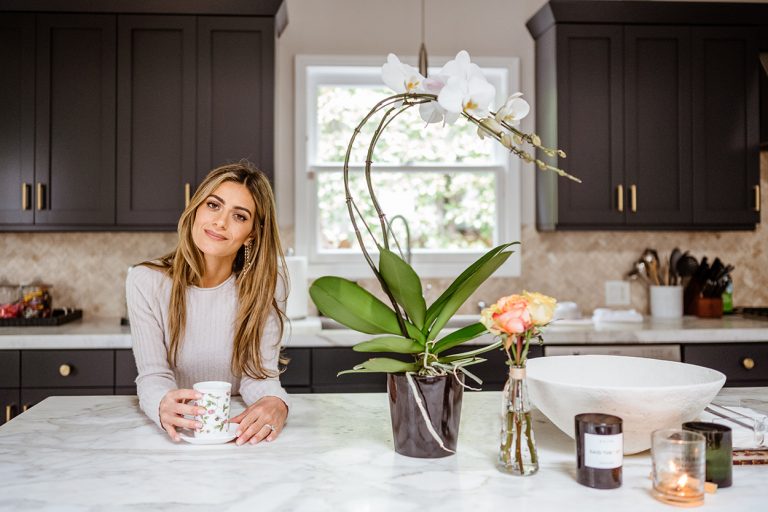 Describe your morning beauty routine from start to finish. 
I currently alternate between two amazing facialists who are always keeping me up to date with the best products for my skin—Skin by Charlotte and Dr. Barbara Sturm.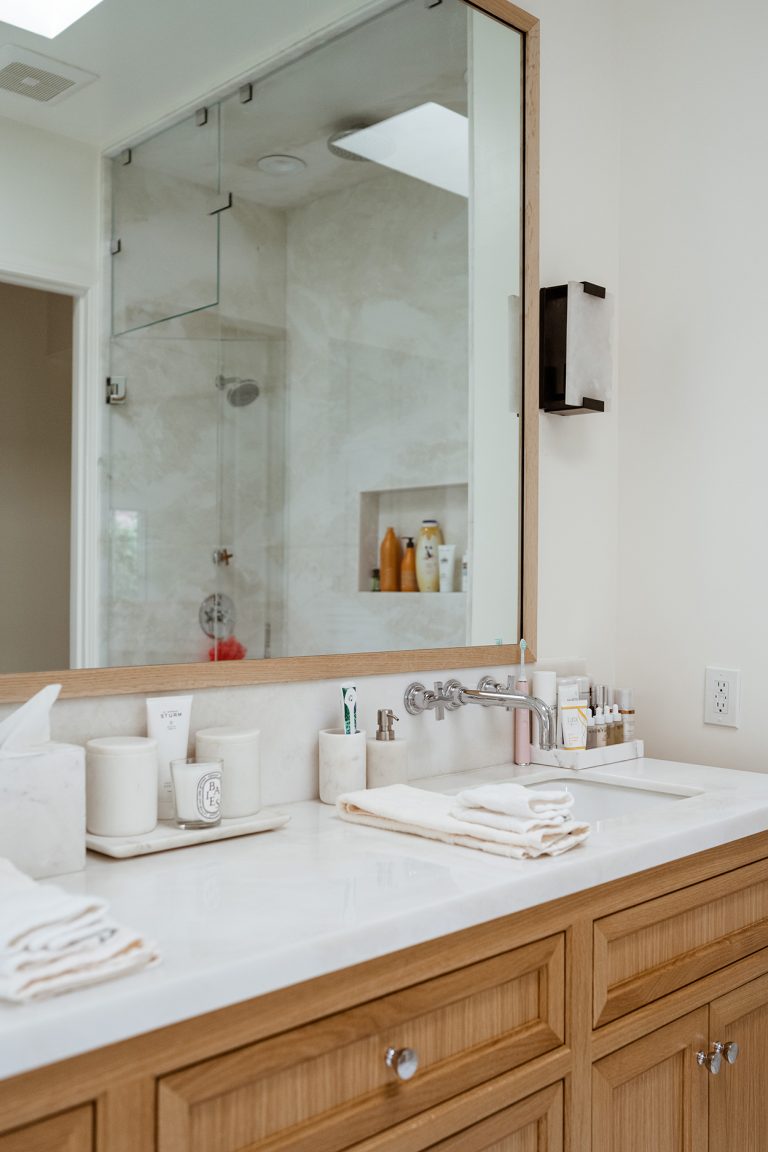 What are your morning media rituals? 
Instagram. I take pride in managing Forma's IG. I think it's so important as a brand to create content daily that can motivate and inspire people to move their bodies.
What are your favorite books?
The Alchemist, The Untethered Soul, The Universe Has Your Back, and Think Like a Monk.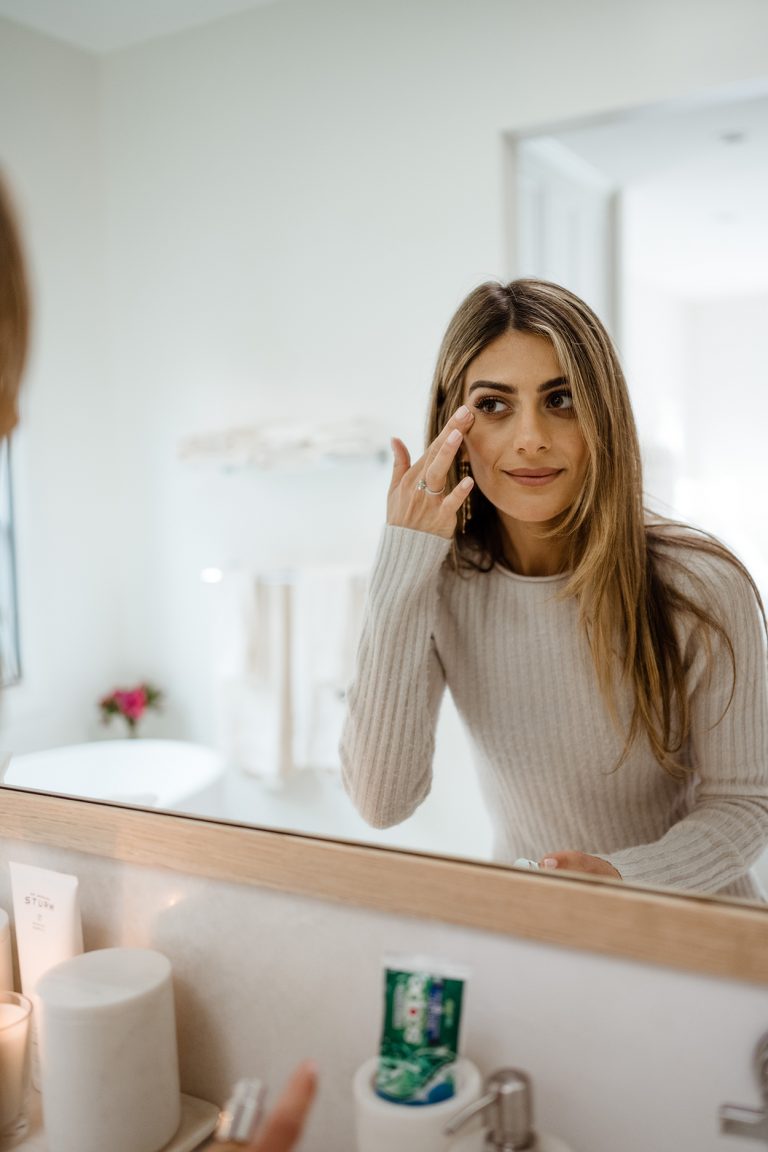 What do you always have on your nightstand to ensure a smooth, successful morning?
A clock, water, lip balm, my vitamins.
What's your favorite getting-ready soundtrack?
Forma playlist!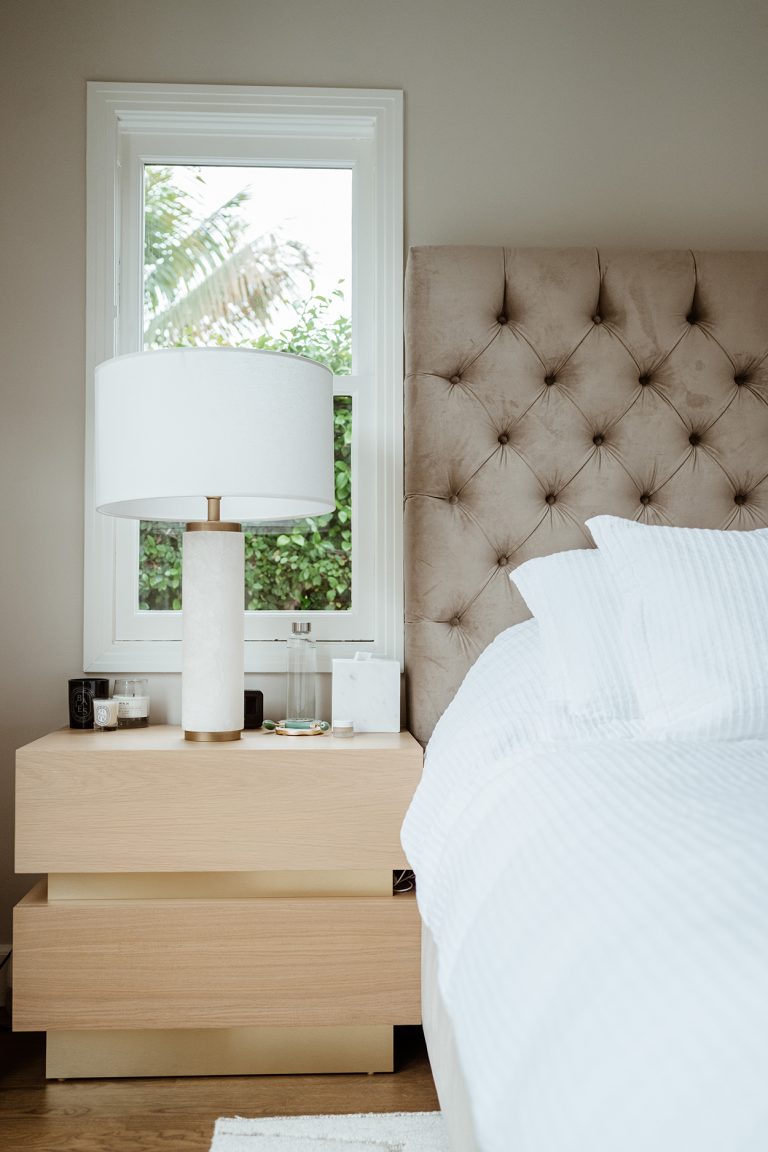 Do you work out in the morning? 
This is a work in progress for me as I'm trying to find time for myself to get into my studio for at least 20 minutes every morning. Sometimes this happens at 5 AM.
What's your daily uniform? 
One of our cute Forma tops (they just launched on our website) and a pair of athletic leggings is definitely my go-to for fashion and function. Some brands I love: Set Active, Good American, Ernest Leoty, Lululemon, Alo, All Access, Koral, and Le Ore!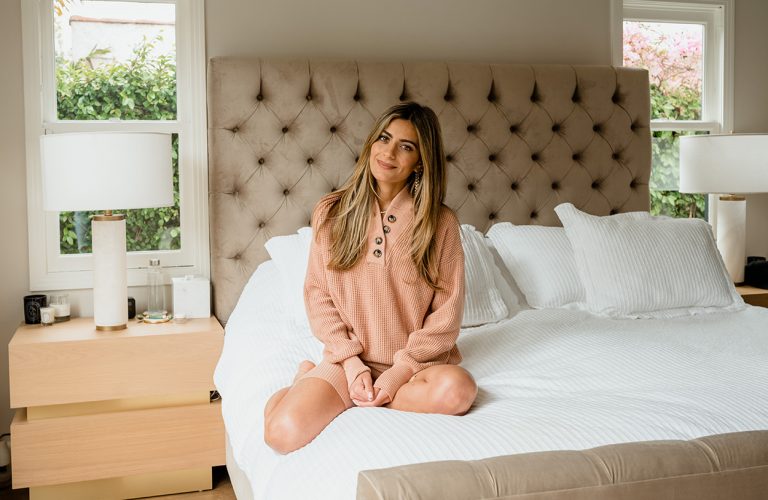 If you had one extra hour every morning, how would you use it?
I would do Pilates!
What are one or two things you do every day to live a more present, mindful, and joyful life?
Turn my phone to airplane mode for dinner, have a girls night, and try to take a weekend off here and there to go on a mini vacation. 
If you could pin your success down to one thing or one moment, what would that be?
Not losing sight of my true self and what inspired me to do what I love every day. Being transparent, honest and a real person. Organic growth is the most successful type of growth in my opinion. No fluff—what you see is what you get. I believe that just being a good person attracts good energy.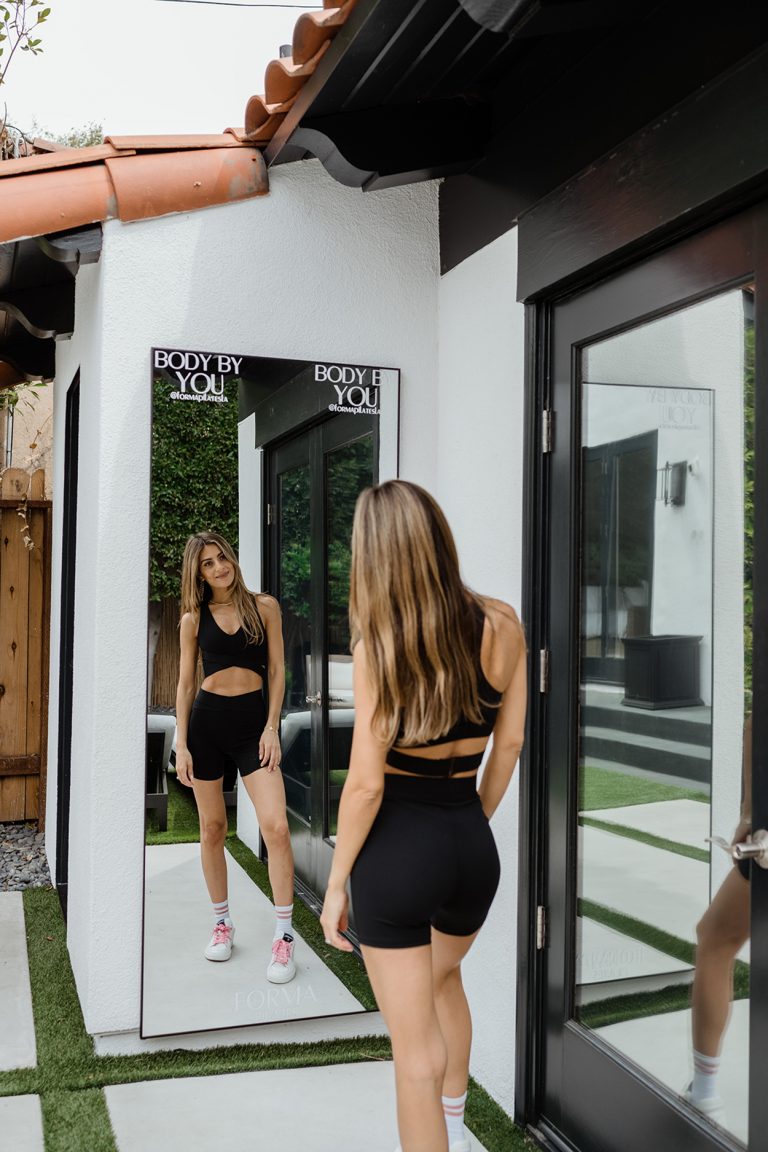 Sentence Finishers:
I never leave the house without… my phone.
If there were more hours in the day, I would… make more time for myself. 
Healthiest morning habit… vitamins and meditation
Worst morning habit… reaching for my phone right away in the mornings. 
One thing I want to be known for is… helping people. 
The one thing I fear the most is… disappointing people I love. 
When I feel that fear, I… take a deep breath and remind myself that life is too short and there's no need to sweat the little things.
The book I always recommend is… The Alchemist. 
The 3 traits you need to succeed in life are… self worth, honesty, and drive. 
Bath or shower? And what's your favorite shower/bath product? Shower. I love my Shu Umera hair products.