All your beauty questions—answered. Our resident dermatologist, Dr. Geddes Bruce breaks down the biggest topics in beauty, from hair loss to Botox and everything in between. Send us a DM @camillestyles with your own burning q's and we may address it in a future column.
Here's a scary statistic: our skin stops producing collagen at 25. Meanwhile, your elastin—one of the other key proteins in your skin responsible for its tightness and ability to bounce back—gets weaker and weaker until it degrades at age 74. All of this to say: gravity is the great equalizer. And while more and more of us are trying to cultivate a healthy relationship with aging, celebrating our laugh lines and all that, products and treatments can still help us feel our best. Ultherapy is a buzzy treatment that promises visibly lifted, tightened skin without surgery or downtime. But is it too good to be true? I tapped Dr. Geddes Bruce to find out.
Featured image from our interview with Janessa Leoné by Teal Thomsen.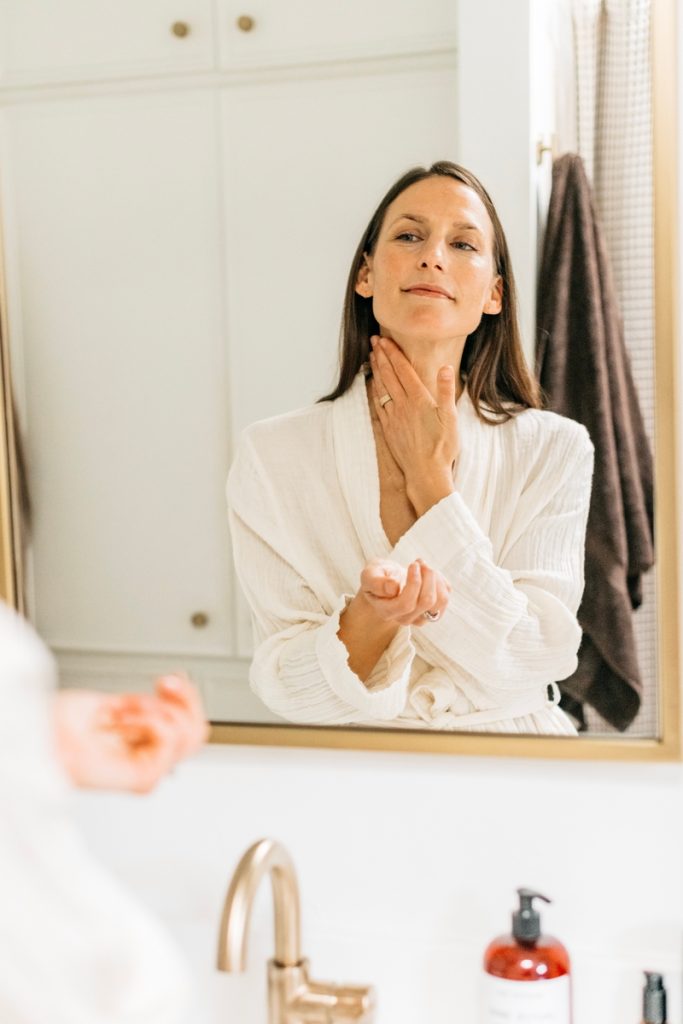 Everything You Need to Know About Ultherapy
I've been looking into non-surgical treatments to address loose skin but I don't know where to start. There seem to be a lot of treatments making claims but I'm not sure what, or whom, to trust. I have heard some buzz around Ultherapy but how do I know if it's for me? And is it something that derms recommend?
As we lose collagen and our elastin gets weaker, it's common to have concerns like fine lines and loose skin. Skin tightening is a common goal for many women, even if it's proactive and preventative. To speak on this buzzy new treatment, we've invited Dr. Elizabeth Geddes-Bruce, MD to share her insights.
In our second installment of our newest series, Ask a Derm, Dr. Geddes-Bruce is addressing your questions about Ultherapy to help you decide if it's the right treatment for you.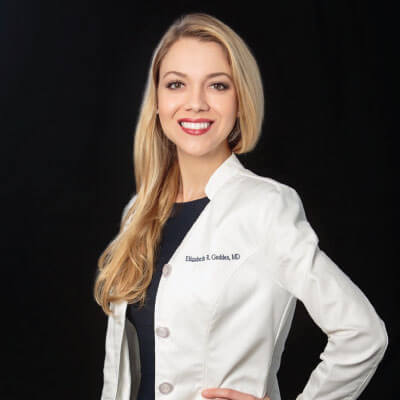 Dr. Elizabeth Geddes-Bruce
Dr. Geddes is a board-certified dermatologist and dermatologic surgeon at Westlake Dermatology, specializing in the practice of both cosmetic and medical dermatology. She views cosmetic dermatology as synergistic to a happy, healthy lifestyle and regularly counsels her patients in a balanced, natural approach to both cosmetic and medical dermatology.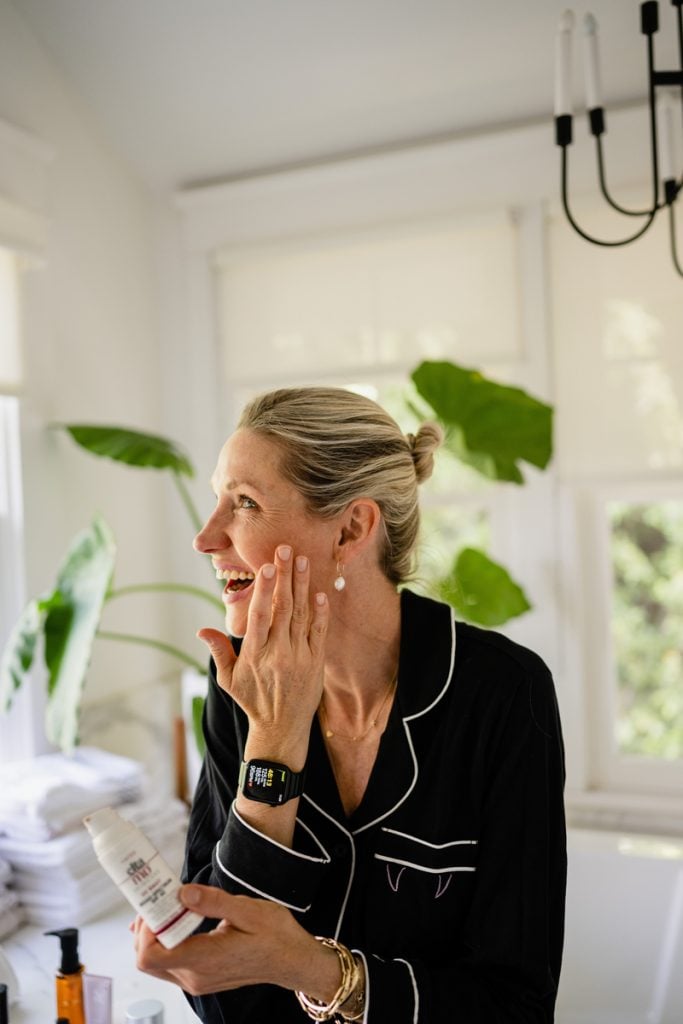 How Ultherapy Works
Ultherapy is an FDA-cleared skin tightening treatment that increases collagen and elastic fibers. It's most commonly used to lift the brows and tighten the jawline and neck region. It can also address wrinkles on the décolletage region, the mouth, and even the knees. It is an in-office, non-invasive treatment with no downtime.
Similar to how we use ultrasound to check on a baby's development during pregnancy, Ultherapy uses ultrasound to visualize the different parts of the skin and deeper tissues. It can then target the specific tissue layer to heat up and contract. The selective injury stimulates new collagen and elastic fibers and leads to tighter skin with visible lifting and wrinkle improvement.
What are the benefits of Ultherapy?
More collagen and more elastin! These are the fibers that keep your skin looking smooth, feeling tight, and bouncing back after movement. They decrease with time and exposure to ultraviolet light, pollution, and stress, not to mention the general effects of gravity. We do what we can to maximize their production and longevity with healthy diets, rest, photoprotection, and good skin care—as well as dermatologic procedures like Ultherapy.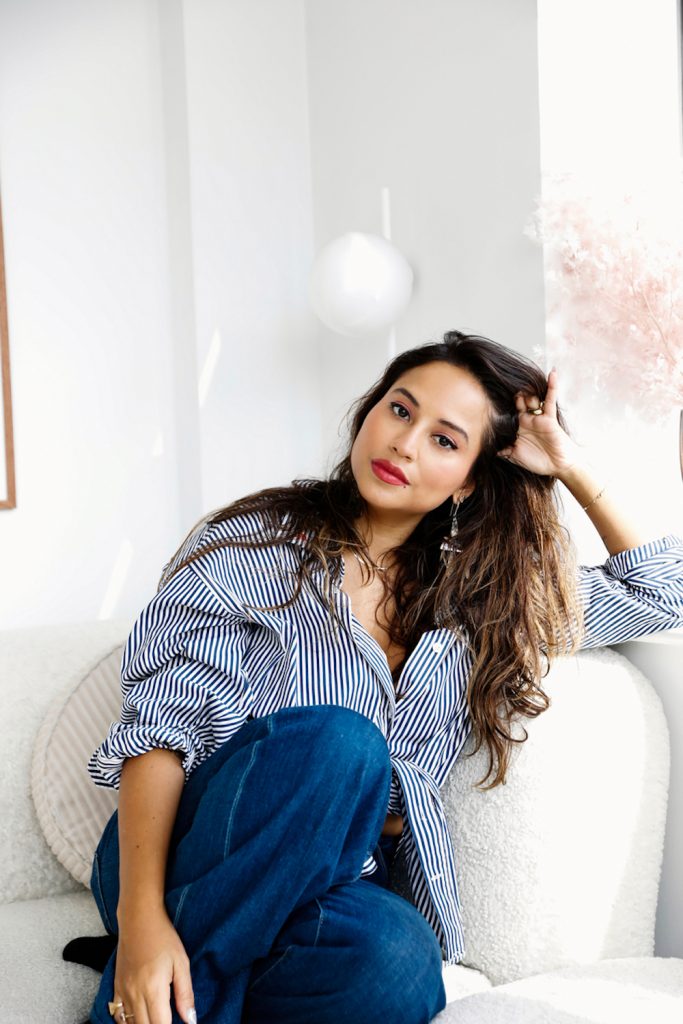 Who is Ultherapy for?
Ultherapy is best for healthy individuals who want natural-appearing lifting and wrinkle smoothing. It's also for those who want to invest in skin maintenance and avoid later going under the knife. Individuals with severe loose skin may be disappointed. It doesn't provide results like a surgical facelift. Instead, think subtle but meaningful results.
What should you know before you go?
You'll have a topical numbing cream applied to the treatment areas for about an hour before. We also offer our patients a dilute form of laughing gas to take the edge off of any discomfort. The length of Ultherapy depends on how many areas you are treating and can range from 15 minutes to an hour and a half. When you leave, the treated areas will look slightly pink and swollen, and by that evening you look back to normal.
Are there any risks?
I can't stress enough how important it is that the person performing your treatment is qualified—both for your results and your safety. There are risks to every treatment and those risks go up if the person performing your treatment isn't highly skilled or experienced. With Ultherapy in particular, it is crucial to know facial anatomy and how to read ultrasound to make sure the energy is delivered where we want it to go and avoided in areas we don't.
Are there any similar treatments to consider instead?
There are other non-invasive tissue tightening treatments on the market, although none I would argue with the long-standing track record, clinical data, and publications on effectiveness. Ultherapy has been around for well over a decade and still wins NewBeauty awards! But, as always, I'd encourage readers to go for a consultation with a board-certified dermatologist (one with expertise in cosmetics) to see what treatment is best for them and their needs.