Whether you're setting the table for morning brunch or looking for a WFH sidekick, a well-loved mug is a must. I love a mug with sentimental value, but I've often found that the best coffee mugs—the ones you'll hand wash daily just to keep them in rotation—have one of two things in common: they look (and feel) great in your hands and they're excellent at regulating temperature.
But there are a few more details that can elevate a mug from good to favorite. Durability is crucial (being dishwasher safe is a non-negotiable in our book) as is a sense of pride (supporting a sweet story or noteworthy pottery studio can make all the difference in your morning routine).
Featured image by Michelle Nash.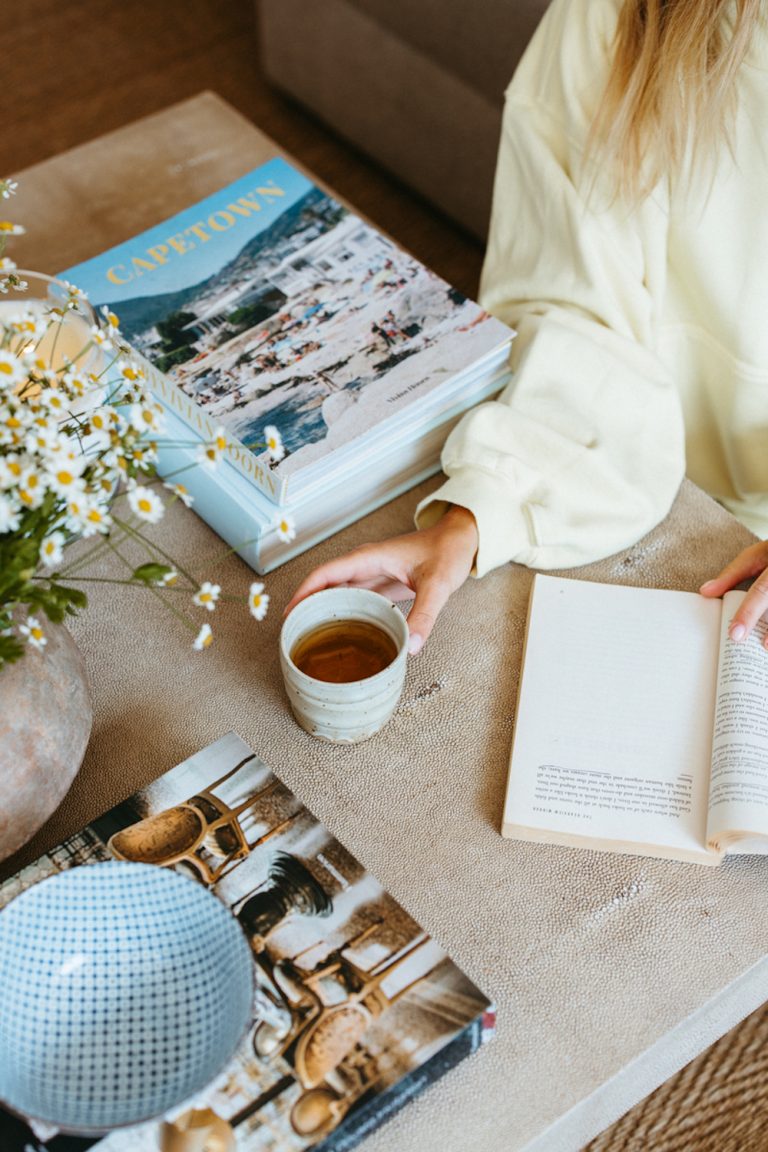 The Best Coffee Mugs
Ahead, we've rounded up a variety of unique coffee cups that check nearly every box, from gorgeous hand-thrown ceramics to double-walled glass mugs and battery-powered beauties. Whether you're an aesthete, an iced coffee devotee, or identify as both, there's a go-to glass for everyone.
Every product is curated with care by our editors and we'll always give an honest opinion, whether gifted or purchased ourselves. If you buy something through our links, we may earn a small commission at no cost to you.
Schoolhouse Amber Glass Mug
The cult-loved brand keeps all its operations—from assembly and shipping to product development and even a cute little coffee shop—under one roof (in a century-plus brick factory in Portland, to be exact). That sense of care and community is felt throughout their vintage-inspired designs, including these retro, café-inspired cups made with heat-resistant glass.
---
$29
BAUGHaus Design Studios Uo Mug
Baughaus' modern line of bespoke home goods is handmade in Jamaica, offering everything from striking plates and planters to gorgeous porcelain drinkware. This microwave-safe mug holds a bit more than your average cup, with a handsome handle made of Jamaican cedar.
---
$50
Kendall Davis Clay Perfectly Understated Mug
Texan Kendall Davis crafts gorgeous home goods out of her minimalist Fort Worth storefront, including cups that fit snugly (and beautifully) between your palms. The "perfectly understated" mug can be made with a creamy matte finish, but we're particularly fond of this striking Klein Blue-style option.
---
$48
Our Place Night + Day Mugs
In typical Our Place fashion, their bell-shaped stoneware cups are available in a series of muted hues, from a deep yellow turmeric to a dusty pink. But what really puts them over the edge is their stackability—an underrated feature in the ceramic mug scene.
---
$55 (reg. $65)