Thanksgiving is synonymous with pie. But for a long time, this presented an issue because I wasn't a pie person. Then, on a random November day, I resolved to master the all-butter pie crust (don't be scared!), and the game totally changed. As they say, the taste of victory is sweet (and buttery and flakey). And since that fateful day, I've been working on perfecting the Thanksgiving pie. Thus, this Chocolate Slab Pecan Pie was born.
Most years, I try to be a little out-of-the-box with my recipes—classics with a twist, if you will. I've made No-Bake Pumpkin Mascarpone, Rosemary and Salted Caramel Apple, and I even once made an Old-Fashioned Vinegar Pie after finding inspiration in an antique cookbook. (It was actually really delicious!)
But this year, Thanksgiving completely snuck up on me. I can't believe it's almost here! So last weekend, with a Friendsgiving just hours away, I found myself brainstorming a last-minute dessert plan. I needed a recipe that was relatively easy and could feed a party. The solution? Chocolate Slab Pecan Pie.
To feed a crowd with this always-delicious classic, I doubled my favorite recipe and baked it in a jelly roll pan instead of a classic pie tin. Cut into squares instead of sliced in triangles, it's similar to a pecan bar, but doesn't skimp on the gooey pecan filling.
What I love most about this particular Chocolate Pecan Pie recipe is that it doesn't use a drop of corn syrup. Instead, using melted butter and a generous amount of dark brown sugar results in a richer, deeper caramel flavor. The crust also uses buttermilk instead of water, playing off the Southern roots of pecan pie and adding just a touch of tang to this buttery crust.

Wishing you a very Happy Thanksgiving!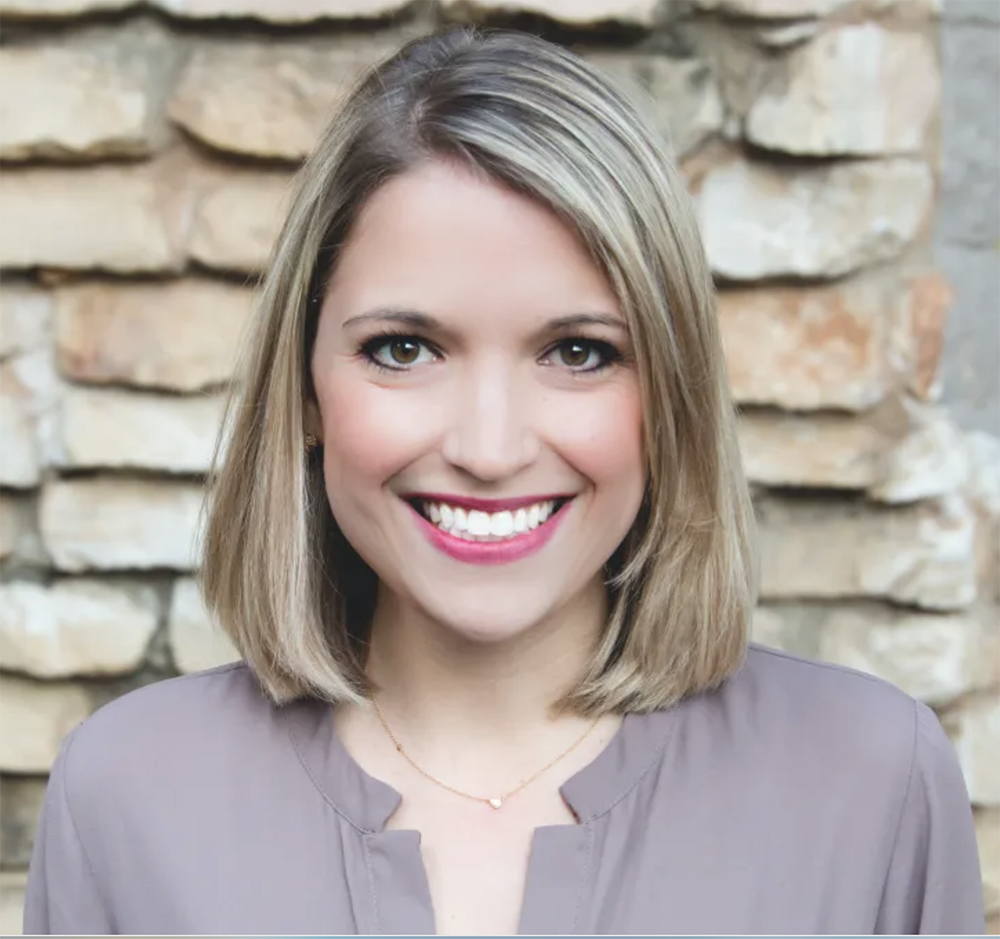 Katie Wahlman
Katie is the baker, photographer and storyteller behind Butterlust. Most days you can find her in the kitchen, exercising her passion for the sweeter side of life. She's happiest when creating beautiful desserts, from simple and rustic to decadent and over the top, and truly believes that life is best when sugar-coated.
This post was originally published on November 22, 2016, and has since been updated.
Chocolate Pecan Slab Pie
Serves 24
Chocolate Pecan Slab Pie
---
Ingredients
For the crust:
5 cups all-purpose flour
4 tablespoons granulated sugar
2 teaspoons salt
2 cups (4 sticks) unsalted butter, cold, cut into cubes
1 cup cold buttermilk plus 2 to 3 tablespoons more if your dough is dry
For the pie filling:
1 12 oz. bag semi-sweet chocolate chips
5 large eggs
1/2 cup granulated sugar
2 cups dark brown sugar
1 cup (2 sticks) butter, melted and slightly cooled
2 tablespoons all-purpose flour
2 tablespoons milk (any fat content)
2 teaspoons vanilla extract
1/2 teaspoon salt
4 1/2 cups pecan halves, roughly chopped
---
Instructions
To prepare the crust: Note that if you have a small food processor, you may need to make the dough in two batches. Mine is 5-cups and I like to divide the recipe to prevent over-mixing. To start, combine the flour, sugar and salt in the bowl of a large food processor. Pulse the dry ingredients to combine.
Drop the cubed butter over the flour and pulse 10-15 times until butter is mostly chunks the size of large peas with some larger chunks still remaining.
Add the buttermilk and pulse until a dough begins to form. Test to see if the dough is moist enough by pinching a small amount between your fingers. If it holds together it's ready. If the dough is crumbly, add in the remaining buttermilk one tablespoon at a time until the dough holds. As a rule of thumb, too moist is better than too dry; if you're a pie crust beginner and you're unsure, add a little more buttermilk.
Pour the dough out onto a well-floured piece of parchment paper and form into a disc. Wrap the disc in the parchment, cover with plastic and refrigerate for at least an hour, up to overnight.
Roll out the pie dough: Remove the disc of pie dough from the refrigerator. On a lightly floured work surface, roll the dough out into a 18x13-inch rectangle that is about 1/8-inch thick. Carefully place the dough into a 10x15 inch jelly roll pan; there will be dough hanging over on the sides. Cut the overhang so that it's only about an inch, and then fold under, and crimp or make impressions with the tines of a fork. Place shell in the freezer for 30 minutes. While your pie dough is chilling, preheat the oven to 425F.
 Parbake the pie crust: After 30 minutes, remove the pie shell from the freezer and line tightly with foil. Place pie weights or dry beans in the center to add weight, and bake the pie for 20 minutes or until the edges are just slightly golden brown. Remove from oven and carefully remove foil and beans. Reduce oven temperature to 400F.
Sprinkle the chocolate chips in the bottom of the hot pie crust. Let sit for 2-3 minutes to melt, then use a spatula to smooth melted chocolate into an even layer. Set aside.
To make the filling: Crack the eggs into a large bowl and use a hand mixer to beat until slightly frothy. Add the sugars and melted butter and beat to combine. Add the flour, milk, vanilla and salt and beat again until thoroughly combined. Fold in the pecans.
To bake the pie: Pour the filling into the prepared pie crust. Bake for 30-35 minutes or until filling is set. You may need to cover the edges of you pie dough with foil halfway through the baking process to ensure they don't burn. Cool pie completely before serving.