There was a time when Brussels sprouts were persona non grata at every meal, but luckily, those days are long past. Now, everyone is all about this cruciferous veggie. To celebrate, we put together a list of the very best Brussels sprouts recipes to have on hand next time you get a serious craving. Turns out, there are so many ways to dress up sprouts and make them ultra tasty.
This cute little veggie has made its way from the compost to the centerpiece of many a Thanksgiving feast. But that's not to say its previous reputation was unwarranted! Like a few of its fellow cruciferous friends, (broccoli, cauliflower, and collards), Brussels sprouts can have high amounts of glucosinolates which give them their characteristically sharp or bitter taste.
Using a bit of fat can help offset the bitterness, which is why they're oh-so-good when you cook them in butter or bacon fat. Given that this is decidedly not how sprouts were prepared in mid-century meals, it's no wonder so many of us have historically turned our nose up at them.
Feature image by Michelle Nash.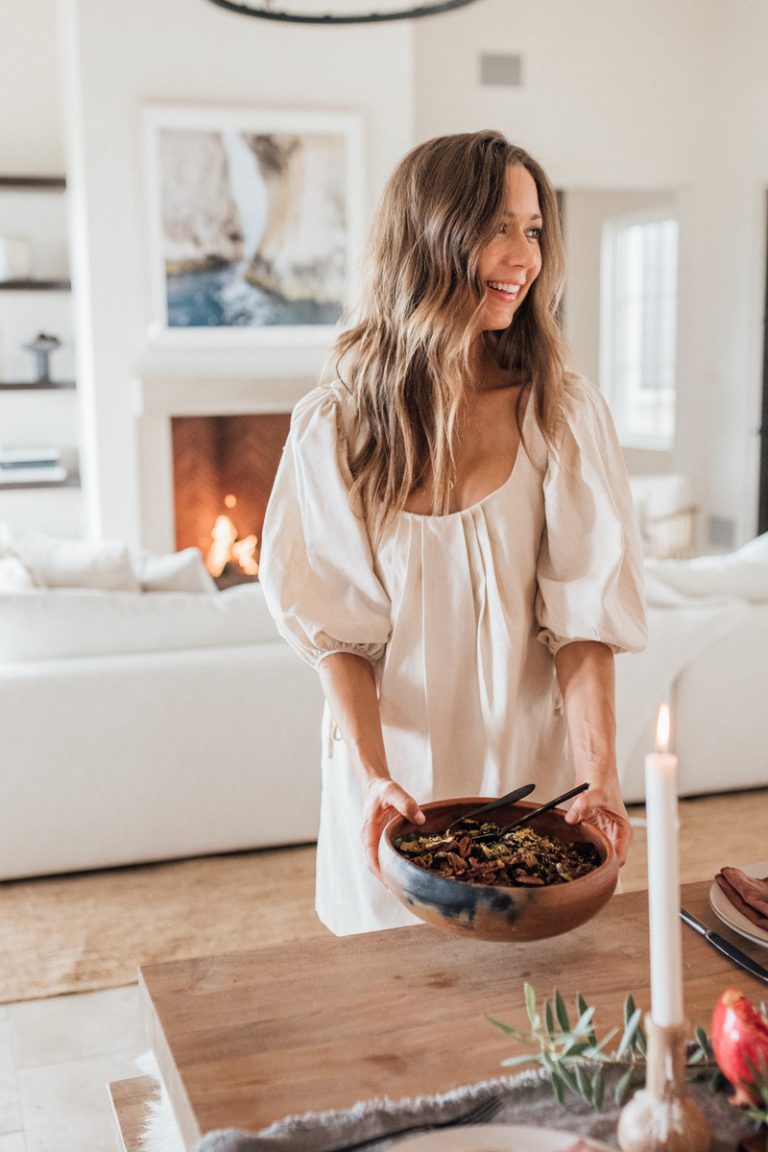 If you're a longtime hater, then you need to check out these delicious Brussels sprouts recipes. This hearty winter vegetable is just begging you to give it a chance. All you need is the right mix of ingredients to help it truly shine. I've also found that chopping them into smaller pieces helps to crisp them up. Just a pro tip to keep in mind.
25 Brussels Sprouts Recipes That'll Make You Rethink This Tasty Veg
Why we love it: Camille loves to shred these into thin little ruffly bites, then do a hard sear in a cast-iron skillet to get them nicely charred. Sweet vinegar sauce and a sprinkle of pecans, dates, and chile flakes make this a nourishing veggie bowl you won't want to miss. They're pretty close to perfect.
Hero ingredient: Apple cider is the secret ingredient in the sweet vinegar sauce.
Why we love it: Nothing can hit the spot quite like tacos, and this Brussels sprouts-filled version is one of Camille's most successful vegetarian experiments of late. The spicy peanut sauce and mashed avocado make them feel substantial, making it a delicious, filling meal for even the pickiest eaters.
Hero ingredient: This peanut sauce is a stealth superhero that takes the rest of the ingredients and turns them into something addictive.
Why We Love It: Sign me up for anything with Cacio E Pepe in the name. It's guaranteed to have great flavor. In this case, the Brussels are joined by parmesan, red pepper flakes, and toasted hazelnuts to drive home that fall flavor. Hint: these Brussels are a fun and interesting addition to your Thanksgiving table!
Hero Ingredient: Another superstar, toasted hazelnuts shine through with a burst of nutty flavor and unbeatable crunch.
Why We Love It: Camille says that when she and Adam took their first bite of this pasta, they were stunned to silence. It's that good. It's a veggie-centric pasta dish that's full of flavor, texture, and whole-food ingredients that give you lots to feel good about.
Hero Ingredient: Buttery pine nuts bring the flavor and texture.
Why we love it: This dish is all about the charred and crispy caramelized leafy edges. Bacon and dates take these sprouts to the next level, though you could sub golden raisins in if you don't have dates. A few halved radishes and a sprinkle of pomegranate seeds dress up the meal and add points for presentation with minimal effort.
Hero ingredient: Even if you don't usually subscribe to the "bacon makes everything better" ethos, here they give so much smokiness and depth of flavor that it transforms the entire dish.
Why we love it: This salad is bursting with some of our favorite fall flavors. You can't go wrong with a sprouts-and-apple combo, and the addition of lightly caramelized onions and crunchy walnuts makes it positively addictive.
Hero ingredient: Golden raisins add a bit of sweetness that balances out the rest of the ingredients.
Why we love it: These simply-cooked sprouts are loaded with flavor. It's the perfect side dish for any protein, and you won't want to wait until Thanksgiving to try this yummy recipe out. They're easy to make, flavorfully dynamic, and a great way to mix up your traditional selection of dinner sides.
Hero ingredient: Harissa sauce brings a lovely and unexpected touch of zesty flavor.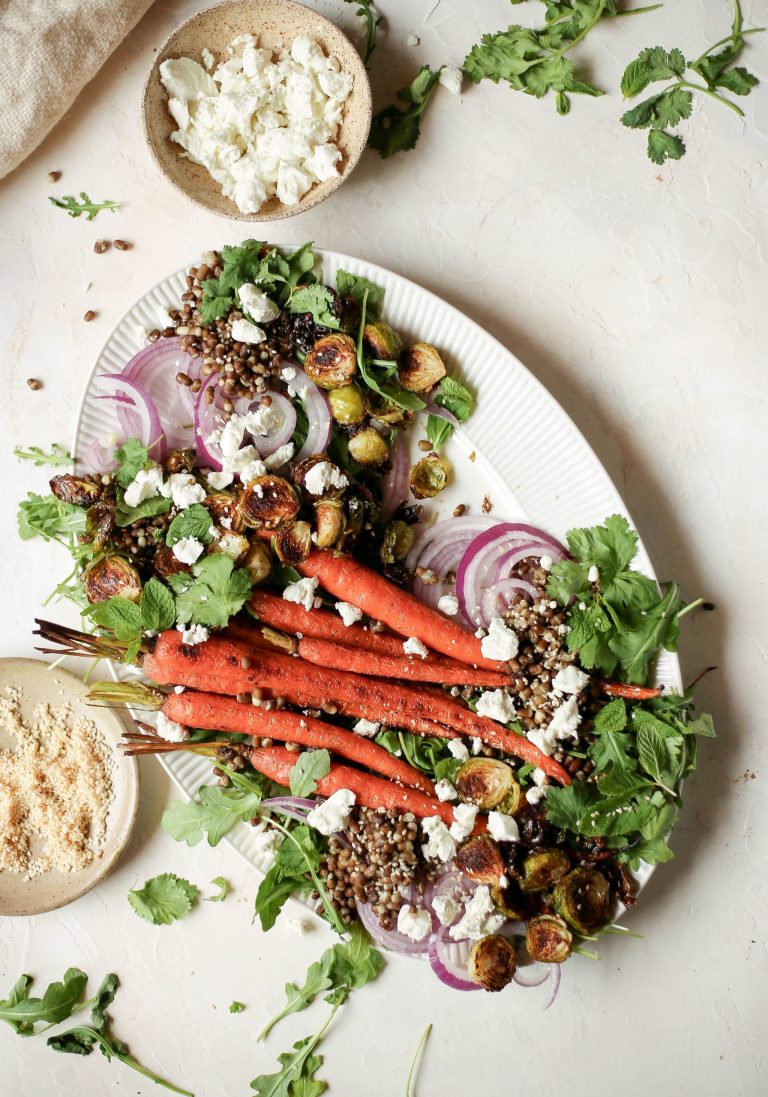 Why We Love It: Lame salads are so last season. This Black Lentil Salad with Roasted Vegetables and Goat Cheese is the interesting salad of our dreams. It combines roasted carrots and Brussels sprouts with black lentils for a satisfying and satiating lunch or dinner.
Hero Ingredient: The dressing has a little bit of everything. It's tangy, sweet, spicy, acidic, and everything there is to love over a salad.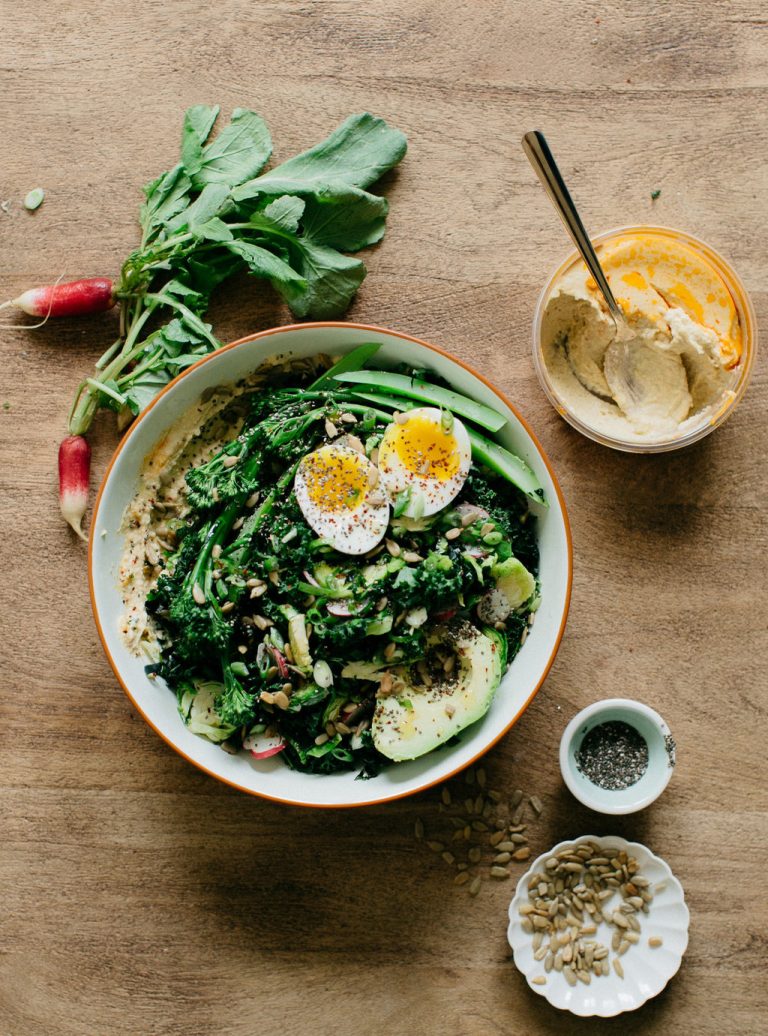 Why We Love It: Greens, healthy fats, protein, and more are packed into this tasty bowl. Shredded Brussels sprouts in the base not only introduce some extra veggies to your diet, but they add a crunch that you just can't miss. With smooth hummus and creamy avocado, the veggies help keep that texture rounded out.
Hero Ingredient: A light vinaigrette drizzled over top ties all those yummy flavors together.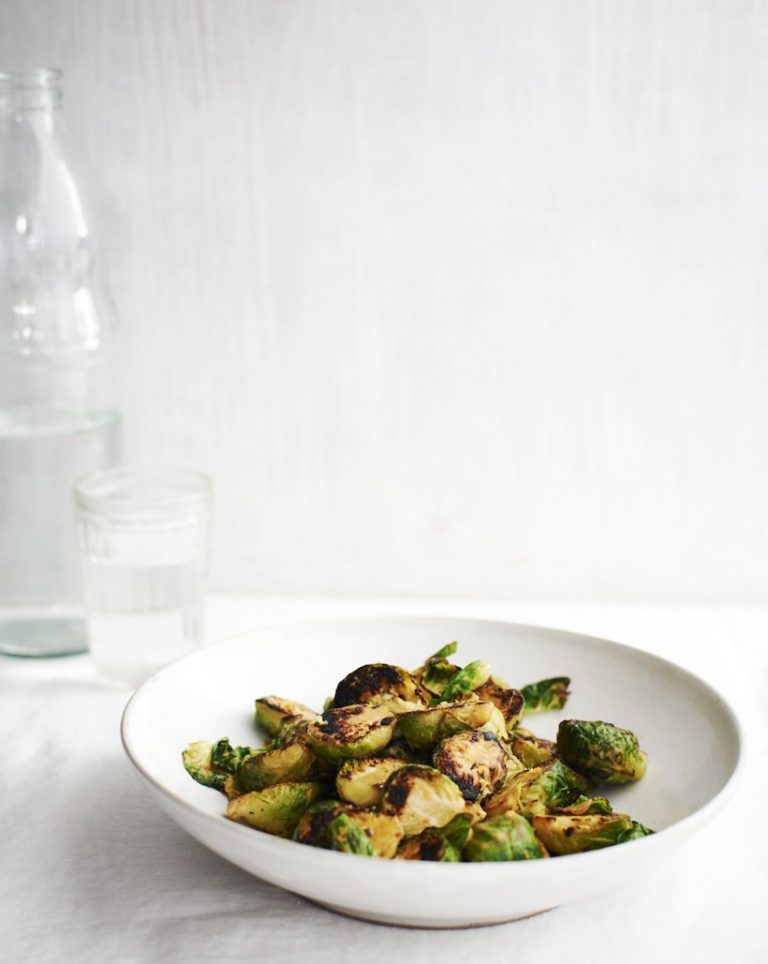 Why We Love It: Simple stir-fried Brussels sprouts make for a quick, easy, and delicious side to any meal. All you have to do is toss them in a hot skillet, pour in a simple sauce, and cook until they're beautifully coated. They're full of flavor and come together in less than ten minutes. It's practically a miracle recipe.
Hero Ingredient: Bright lemon zest keeps things lively and fresh.
Why we love it: It's the perfect combo of savory, salty, and sweet since bacon balances out the tasty touch of sweetness from the dates. It's an extremely quick and easy recipe that you can whip up on a weeknight for a lovely little side dish.
Hero ingredient: Pan-fried halloumi is the perfect topper.
Why we love it: One of the beautiful things about a Brussels sprouts salad is that it has staying power—no melty, wilty, gooeyness to be found here. This is an easy shaved sprouts recipe that is sweetened with roasted beets and crunchy pecans, making it as delicious as it is healthy.
Hero ingredient: Beets = nature's candy.
Why we love it: Whip up a flavor bomb with this easy salad. All you need are some apples, sprouts, bacon, and caramelized onion. It's basically all our favorite fall flavors thrown together into salad form and topped with a delicious mustard vinaigrette.
Hero ingredient: Hot pretzels in a salad, what more could we want?
Why we love it: This is a creamy and comforting pasta dish that will warm you up on even the coldest days. Don't be put off by the thought of sprouts in a pasta dish—it's seriously good. Add a little bacon and mascarpone and well. Dinner is served.
Hero ingredient: Pecans add a lovely nutty taste.
Why we love it: This is the perfect thing to serve vegetarians when you need to satisfy your craving for buffalo chicken. They're deliciously crispy and tossed in a spicy-tangy buffalo sauce then loaded up with fresh herbs and crumbled cheese. Talk about mouthwatering!
Hero ingredient: That buffalo sauce is an absolute dream.
Why we love it: Coming together in just 30 minutes, this shockingly simple dinner couldn't be more delicious. It's a buttery, nutty, cheesy confection that is chock-full of delicious fall flavors. The bacon brings a savory, salty bite to each satisfying forkful. It's comfort food season, y'all.
Hero ingredient: It doesn't get much better than this bacon pan sauce.
Why we love it: This is the perfect balance of comforting, hearty salad and healthy, crisp shaved Brussels sprouts. It's all about balance, right? Good thing it also tastes divine. The Brussels sprouts are complemented by cherry tomatoes, goat cheese, pretzel bread croutons, and a gorgeous vinaigrette in this easy recipe.
Hero ingredient: Prosciutto is a nice deviation from all the bacon.
Why we love it: We just found your next easy weeknight go-to. It's an Asian-inspired chicken dish that also happens to be a simple sheet pan dinner. It's healthy, delicious, and will trick you into thinking you ordered takeout.
Hero ingredient: Gingery, sweet, spicy, and extra sticky soy pomegranate sauce.
Why we love it: Get ready to fall in love with this easy, simple, and delicious slaw. It's as nutritious as it is satisfying and tasty. Plus, it's healthy and pairs well with any main dish you could dream up. This is everything we could possibly want from one of our best Brussels sprouts recipes.
Hero ingredient: You'll want to guzzle the delicious orange ginger sauce.
Why We Love It: Pizza night, but make it healthier! Homemade pizza dough is topped with a delicious balsamic sauce, creamy Havarti cheese, shaved Brussels sprouts, and crispy bacon. It's hearty, comforting, and ready to make pizza night a success. It's pretty much a flavor sensation.
Hero Ingredient: That salty bacon seals the deal.
Why We Love It: Sheet pan salmon is such an easy and rewarding weeknight dinner. You can throw it together in under 30 minutes and it always tastes amazing. Double win. Plus, it's healthy and full of nutrients that your body will thank you for.
Hero Ingredient: Those Brussels sprouts, obviously. They're bacon-y, crispy, and just so delicious.
Why We Love It: This salad is a good, year-round go-to for a hearty lunch or dinner. That said, it also makes a special holiday dish that your loved ones will swoon over. Whatever your vibe, you can't go wrong. It's packed with veggies, healthy fats, and fruits to help you enjoy eating the rainbow. Your body will thank you later.
Hero Ingredient: The pomegranate arils bring a burst of fruity freshness to each delicious bite.
Why We Love It: This hearty bowl earns a spot among the best Brussels sprouts recipes because it's just that good. Full of sweet potato, Brussels sprouts, and kale plus topped with a garlicky tahini sauce, this is a plant-based meal you'll wanna make every week.
Hero Ingredient: That garlicky tahini sauce is to die for.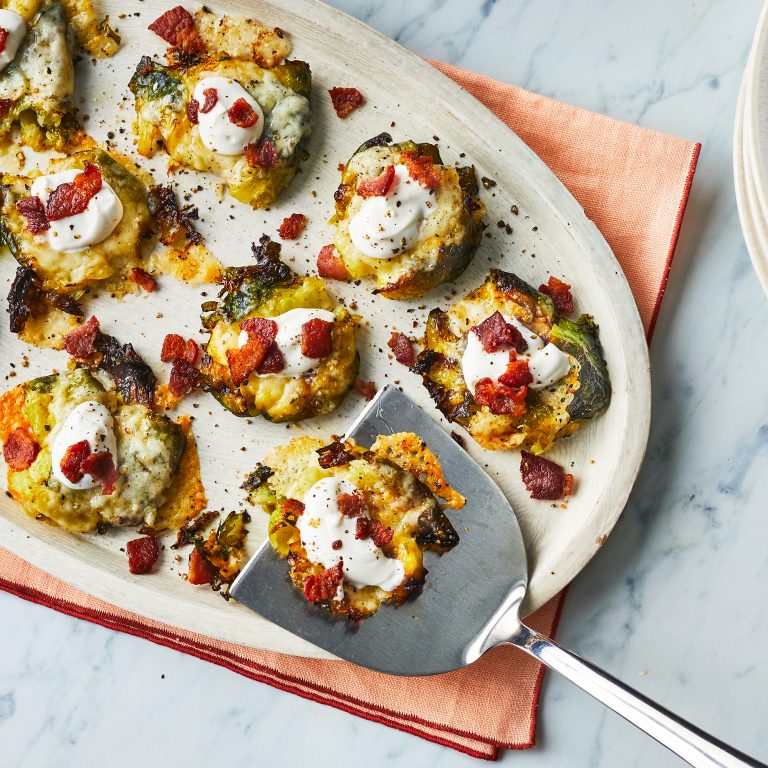 Why We Love It: You've heard of loaded smashed potatoes, but have you ever thought to try them with Brussels sprouts instead? Brussels sprouts are the perfect soft base for your choice of indulgent toppings. Sour cream, bacon pieces, green onions, cheese, the list goes on…
Hero Ingredient: This is a no judgement zone when it comes to pre-assembly bacon snacking. It's too hard to resist.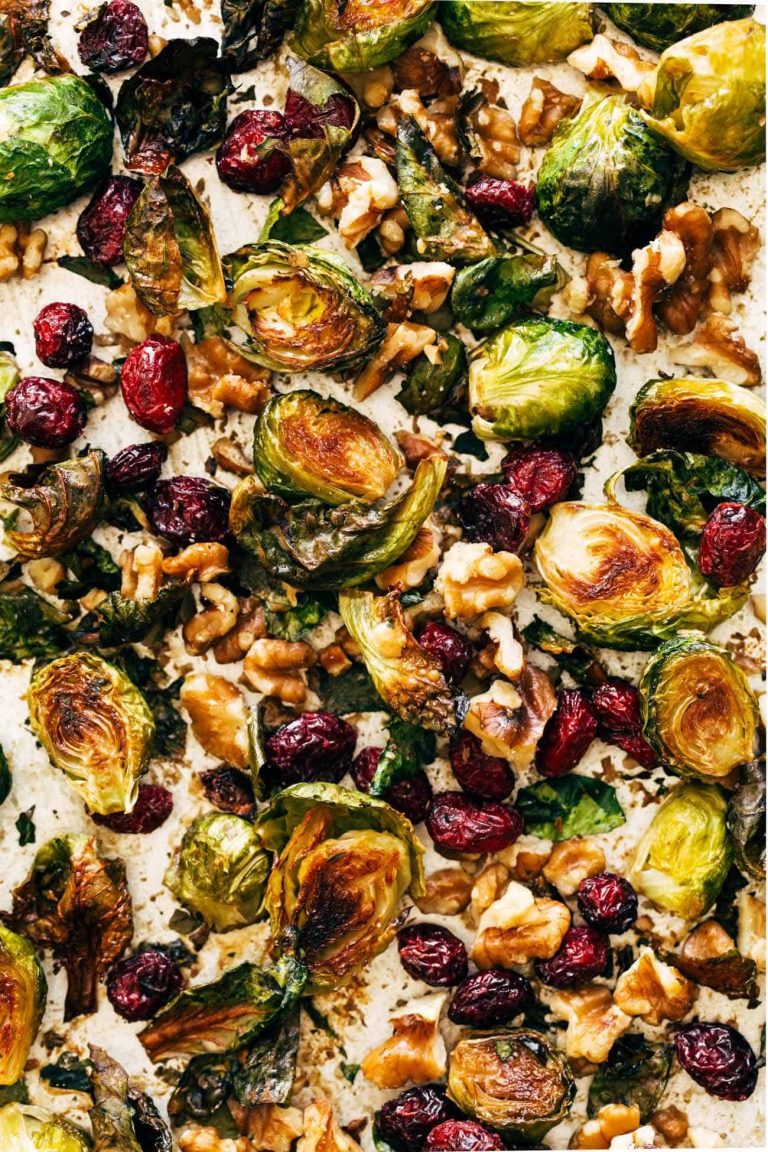 Why We Love It: To end on a classic, these foolproof roasted Brussels sprouts are pure gold. They've got bitter charred edges, tart dried cranberries, and nutty walnuts coming together in harmony. These Brussels are so addicting that I could probably eat a whole pan.
Hero Ingredient: There's nothing like a sweet-and-savory combo. The cranberries bring the best taste of tart to each bite.
This post was originally published on September 9, 2021 and has since been updated.