When it comes down to it, what we really want for Valentine's Day is something sweet. Sentimental, certainly, but also "sweet" in the purest sense of the word: chocolate. Don't get me wrong, I love the intention behind anything sparkly (addressing my S.O. directly here), but for a chocolate-loving gal such as myself, little else satisfies my February 14 craving. And of course, no matter the sense I'm looking to indulge, aesthetics should always come into play. That's why the best chocolate bars to gift not only taste incredible, but require zero wrapping. They're gorgeous enough as is.
Why the uptick in, as The Strategist coined, "status chocolate bars"? Ever since Mast Brothers (rebranded now as Mast Market, helmed by the bearded sibling duo often associated with establishing the mid-aughts trend of Amish-style beards) enclosed their artisanal chocolate in patterned paper, the world began to see chocolate in a new light. We no longer had to satisfy our sweet tooth with something so-so. Enter: a new era of indulgence for aesthetes and chocolate lovers everywhere.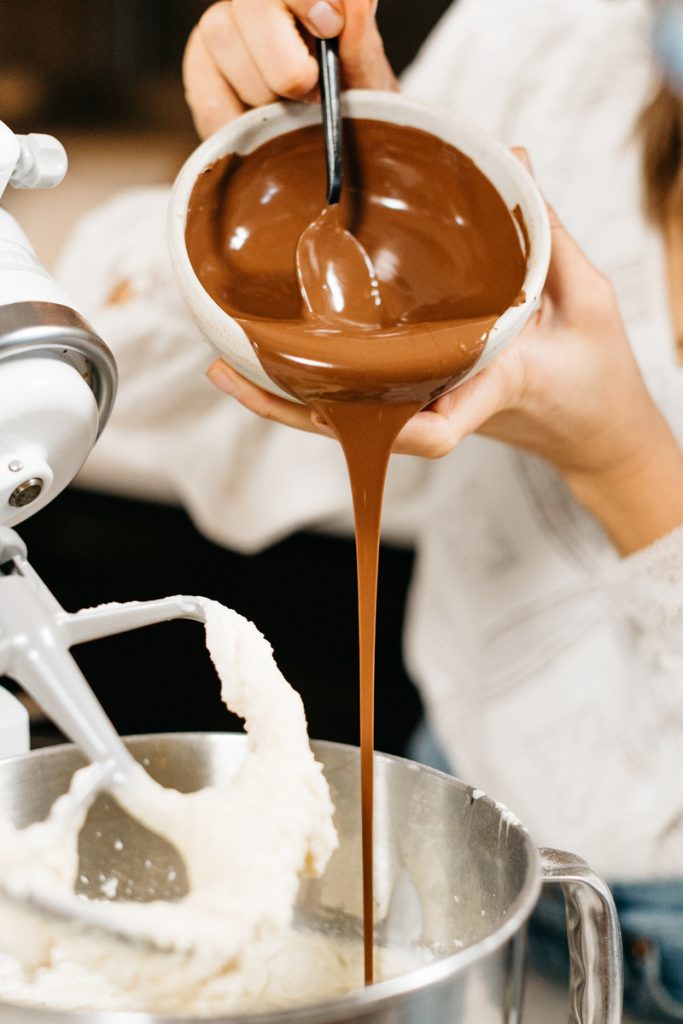 The Top 7 Best Chocolate Bars to Gift
Since then (Mast Brothers began distributing their chocolate bars in 2007), the world of artisanal chocolate has exploded. In an effort to expand the "bean-to-bar" movement, many other brands have entered the marketplace. And as a result, we have plenty of options when it comes to both pretty packaging and unique flavors.
Let me be clear: I love my job—especially when it involves taste-testing upwards of 20 bars to determine the best chocolate bars to gift. The seven options below were the very best of the best. So, if you find yourself in the market for something special between now and mid-Feb (or really any time you want to surprise and delight your partner or friends), consult the list below. There's sure to be something for chocolate lovers of all stripes.
Compartés
Let's begin with the best of the best. Just as the old adage "don't judge a book by its cover" falls short from time to time, so does the premium chocolate bar equivalent. In the case of Compartés, always judge a bar by its wrapper. While the Los Angeles-based brand has been around for a few years (and again, The Strategist already considers it passé), the bars boast the perfect intersection of art and artisanal. Sure, in the world of "it" chocolate, we might always be chasing the next best thing—and emerging brands are bound to build on it—I'm happy to give credit where delicious credit is due.
Fine & Raw Chocolate
The name! The branding! The doesn't-take-itself-too-seriously approach! While I committed to writing off any brand that joined two words with an ampersand long ago, Fine & Raw perfectly encapsulates the product. Each organic bar is handmade in Brooklyn, perfectly executing and continuing the bean-to-bar revolution. And while the final result borders on addicting, the makers of Fine & Raw are all about the process. Clean ingredients, plant-based products, ethical and sustainable production, and quality sourcing. Can your Hershey's bar say the same?
Raaka Chocolate
I always questioned whether flying premium with JetBlue (the classification is termed "Mint" by the brand) was worth paying top dollar for. And then I found out that all passengers not only received free-wifi and lie-flat seats (luxury!) but they could also snack on Raaka mini chocolate bars. After trying Raaka Chocolate myself, I'm rethinking my United alliance. Kidding… kind of.
But truly, for a brand that's been around since the surge of artisanal chocolate bars hit Brooklyn in 2010, Raaka knows how to play the long game. And as chocolate connoisseurs, we're reaping the tasty results. Sure, I won't pretend it wasn't the large swaths of vibrant color covering their bars that first drew me in. And I won't deny the buzzword-utilizing flavors that kept me intrigued. But all of this together, combined with over a decade of dominance in the chocolate world, has me coming back (and back again). Everyone deserves a taste of Raaka.
Mission Chocolate
Mission Chocolate is based in São Paulo, Brazil. The chocolate maker herself, Arcelia Gallardo, began her career at the famed Dandelion Chocolate (another winner on this list). Gallardo loves to dive deep into every part of the chocolate-making process, making painstaking efforts to ensure that each bar tastes like nothing you've ever had before—in the best way possible. Not only that, but she also aims to grow and expand the bean to bar movement in Brazil and played a significant role in beginning the Association of Bean to Bar Brasil Makers. I'd consider that a good reason to splurge on something tasty.
Matchaful
Matchaful has officially answered my incessantly-voiced prayers. Getting my favorite beverage in (vegan) chocolate form? Brilliant. The brand is known for sourcing the best Japanese matcha and curating a beautiful selection of matcha-infused edible goods (granola, crisps, and of course, chocolate). Their focus on quality is evident in not only the product, but the experience of visiting any of the three NYC-based cafés. Everything from the packaging to the preparation to the beautiful final product is carefully considered. And with a focus on sharing goods that can be woven into your daily routine, it's no wonder we became converts immediately.
Dandelion Chocolate
As promised, the famed Dandelion Chocolate made the cut. The small-batch brand is based in San Francisco but sources single-origin chocolate from around the world (think: Liberia, Madagascar, and Tanzania). And while I love a little crunch and added texture to my chocolate, with cacao beans this pure and minimally processed, it'd be a shame to cover the flavor up.
Mast Market
Controversial, I know, but I'll admit—I'm a Mast fan through and through. Yes, the brand did face allegations in 2015 that its chocolate was *so good* because it contained melted-down bits of the best, but the company has since regrouped and revamped. We also can't have a conversation about the best chocolate bars to gift without including the OG in an honorary spot. In a 2015 Vanity Fair article, the publication cited Mast as being responsible for "introducing artisanal chocolate to mainstream American culture" and that's certainly something we have to thank them for. I'll happily do so by purchasing a (some say it is, some say it isn't) "overpriced" bar.
Every product is curated with care by our editors. If you buy something through our links, we may earn a small commission at no cost to you.