I've been a chocolate lover since Day 1. From cakes to ice creams to pastries, if there's a chocolate option, I'm ordering it. If it's 9 a.m., I'll take a chocolate croissant and if it's 9 p.m., a chocolate cake will do. But one thing most fabulous chocolate dishes have in common? A quality cocoa powder. And so when I was tasked with finding the best cocoa powders available, you can bet I took the job seriously.
There's a stereotype that bakers are the most meticulous kinds of chefs, since everything needs to be precise. I fantasize about calling myself a baker, but have never thought twice about what kind of cocoa powder to use in a recipe… until now. I've recently learned that oftentimes, the reason your chocolate creation doesn't taste quite as decadent as you would have hoped could have a lot to do with the quality of your cocoa powder.
So, as a chocolate aficionado and wannabe baker, I decided to ask some of our favorite Austin chefs to chime in with their recommendations for the best cocoa powders. Keep reading to learn more about why using good cocoa powder is key to creating the best chocolatey treats and shop our chefs' go-to picks.
Featured image by Michelle Nash.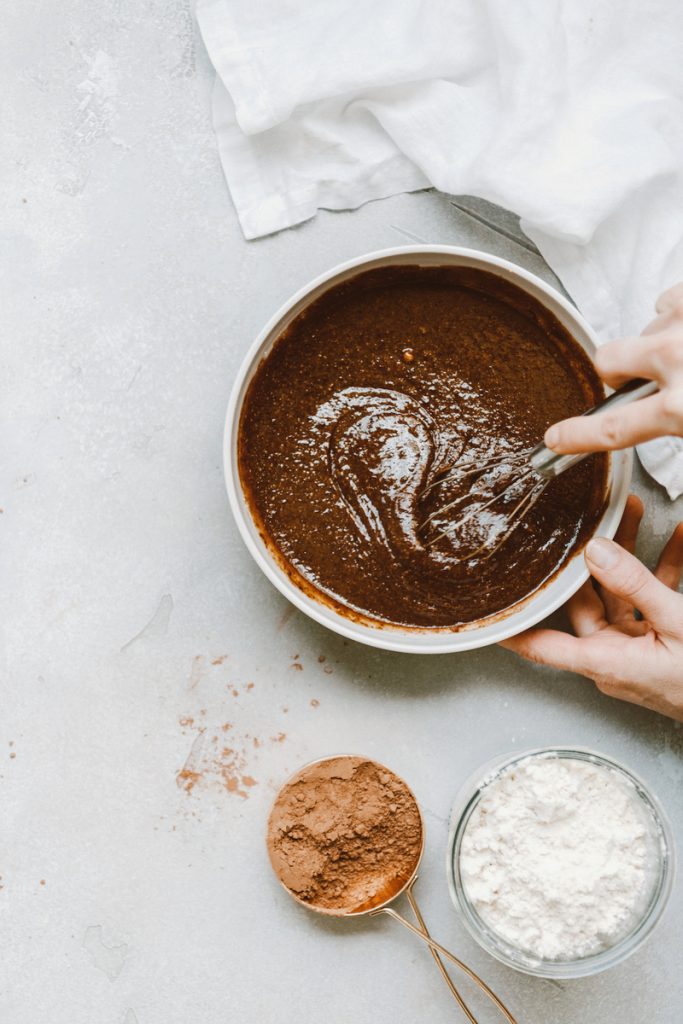 The Chocolate Experts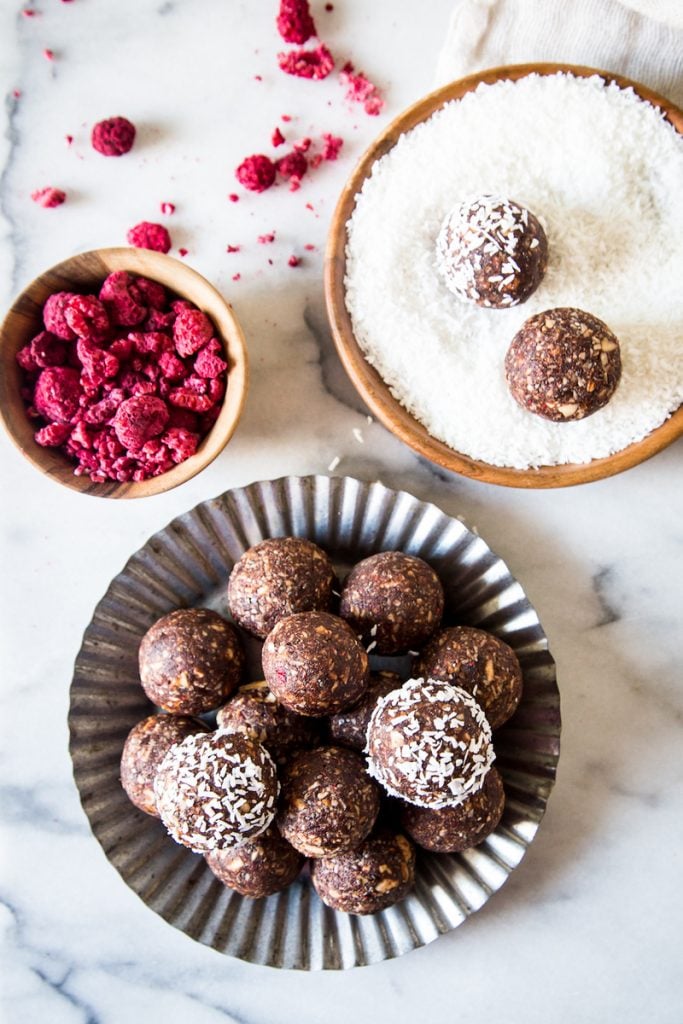 What is cocoa powder?
Before diving into the best cocoa powders for all of your needs, let's talk about what cocoa powder actually is. (And no, it's not just finely ground dark chocolate like I've been assuming all these years.) Cocoa powder is made by fermenting, drying, separating cacao beans from their fats, and then grinding up these solids. It's highly concentrated and has an even higher percentage of solids to fats than dark chocolate, giving it the ultimate chocolate flavor.
Natural vs. Dutch Process Cocoa Powders
Chef Susana Querejazu shared this article with me breaking down the difference between natural and Dutch process cocoa powders. I am admittedly a novice baker, and can guarantee you that I've used natural with a recipe called for Dutch, or vice versa.
Basically, Dutch process cocoa powder just takes the natural cocoa powder process one step further and washes it with a potassium carbonate solution to neutralize the acidity and bring it to a pH of 7. Natural cocoa powder has a pH between 5 and 6, and has a sharp, almost citric taste. Conversely, since the Dutch process cocoa is not acidic, it will have more of a smooth, mellow flavor.
So, when it comes to baking cakes and cookies, it's best to stick with the type of powder that is recommended. Dutch process powder won't react with baking soda to produce carbon dioxide, which helps things rise, so it relies on baking powder and its neutral pH to do so. There are images in the article that show how the two powders affect certain recipes. However, for sauces, drinking, ice cream, or anything that doesn't need to rise, it really just comes down to preference.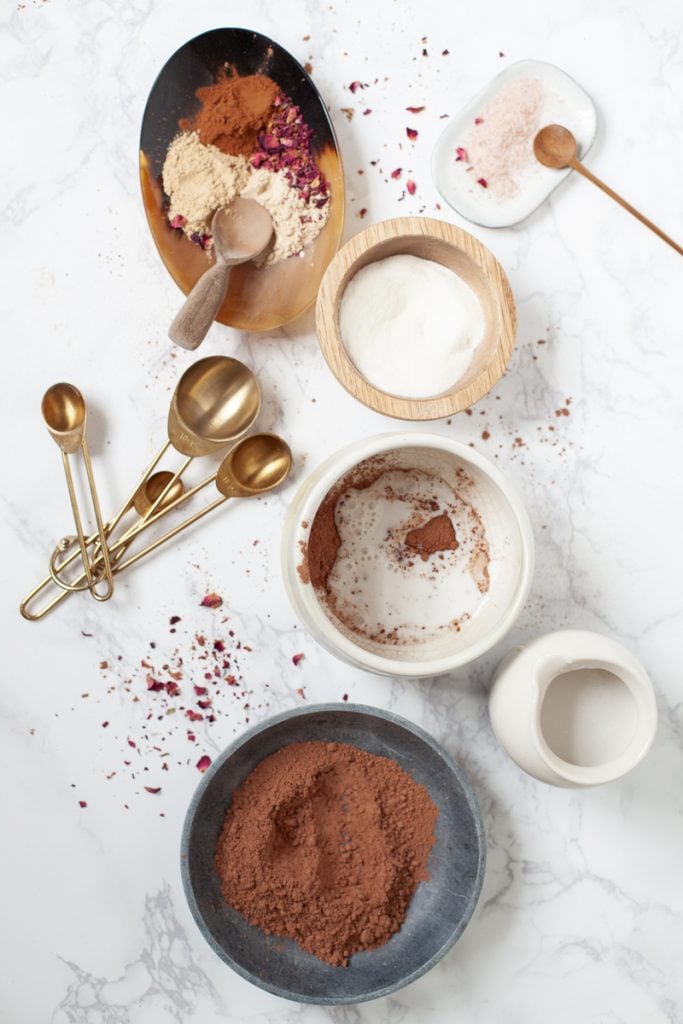 Sweetened vs. Unsweetened Cocoa Powders
I've always heard and seen things about sweetened vs. unsweetened cocoa powders, but was surprised to learn that natural cocoa is synonymous with unsweetened cocoa powder. And, almost all of the chef's recommendations for the best cocoa powders are unsweetened. Chef Krystal shared that she doesn't really use pre-sweetened cocoa powders or those specifically labeled as "sweetened" for a couple reasons.
"One, if I feel it necessary, I'll add in sweeteners on my own for different applications. Two, cocoa powder on its own can offer some health benefits, so it feels like in using a sweetened option, you negate the ability to control or really know how much sugar you're consuming, versus adding some (or none) yourself."
Chef Yasmin kept things simple and noted that any unsweetened cocoa powder will do the trick for her. She shared that she "love[s] to bake with unsweetened cocoa powder as it's versatile and provides a deep, rich flavor without relying on sugar." She specifically uses "unsweetened cocoa powder in the Isot Double Chocolate Cake at Aba, which has a beautifully balanced mouthfeel and layers of chocolate notes."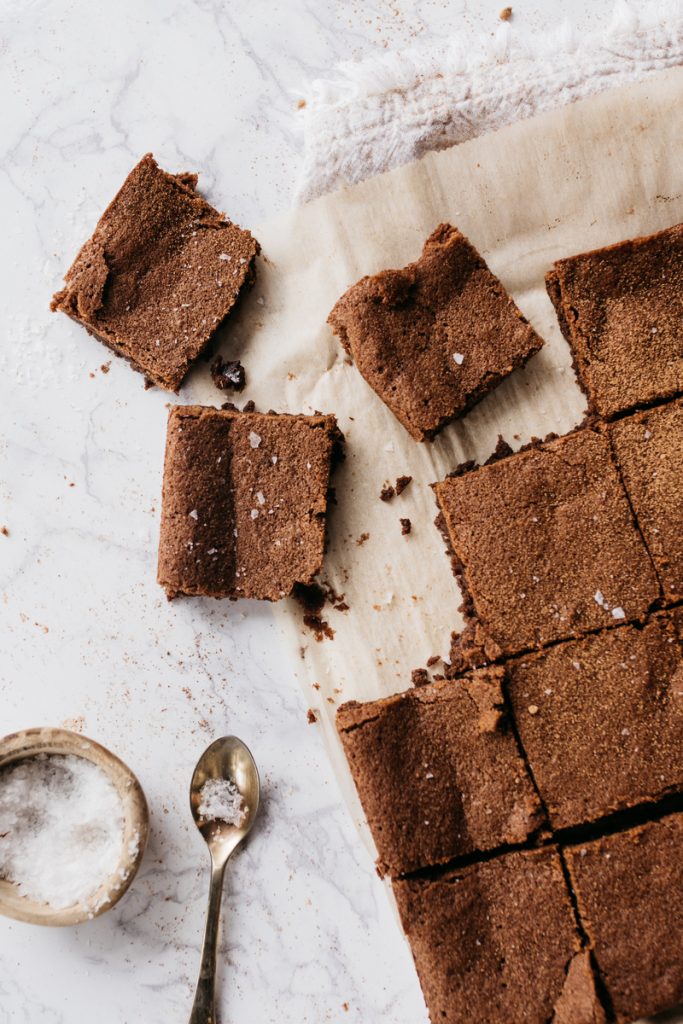 The Best Cocoa Powders, According to Chefs
1. Best Cocoa Powder Overall: Cacao Barry Cocoa Powder Extra Brute
Why Chef Kristen loves it: One of my favorites that I use often for baking is Cacao Barry extra brute Cocoa Powder. This cacao powder is my go-to for mousses, brownies, and cakes. It is also excellent as a dusting on top of tiramisu!
Why Chef Amanda Loves It: Not only does it have a luscious rich color and silky texture (this won't get clumpy on you), but the flavor is pure chocolate. Ten out of ten stars. I would recommend this for any baking/pastry application. I use it at home and at work specifically for chocolate sauce (also for mocha lattes), brownies, cakes, and cookies. You name it, I use it. This cocoa powder can cross all the pastry genres.
Why Chef Philip Loves It: I like it because it's very versatile, delivers a rich flavor, and has a beautiful reddish tint to it. Aesthetically appealing and delicious!
Why Chef Krystal Loves It: This is my go-to cocoa powder for drinking. The overall taste is rich and more intense than a lot of cocoa powders, plus it blends smoothly and has a gorgeous deep red-brown color. I love that it offers such a distinct flavor but also still lends itself to pairing with other ingredients well. In the winter, you can easily make an "adult" drinking chocolate from this cocoa powder with a little added bourbon, rum or mezcal in it.
Price: $35 for a 2.2-pound bag
Cost per ounce: $0.99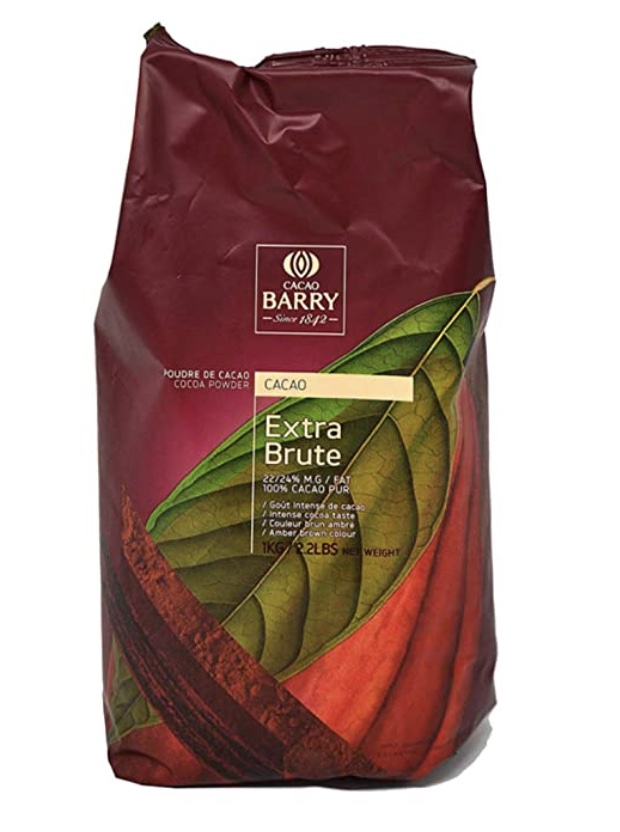 2. Best Cocoa Powder for Brownies: Republica Del Cacao
Why Chef Margarita Loves It: This cacao powder is so rich and fatty from the higher cacao butter content. It has such a round, beautiful flavor, and I love using this for my buckwheat brownie recipe.
Price: $57.45 for a 5-pound bag
Cost per ounce: $0.72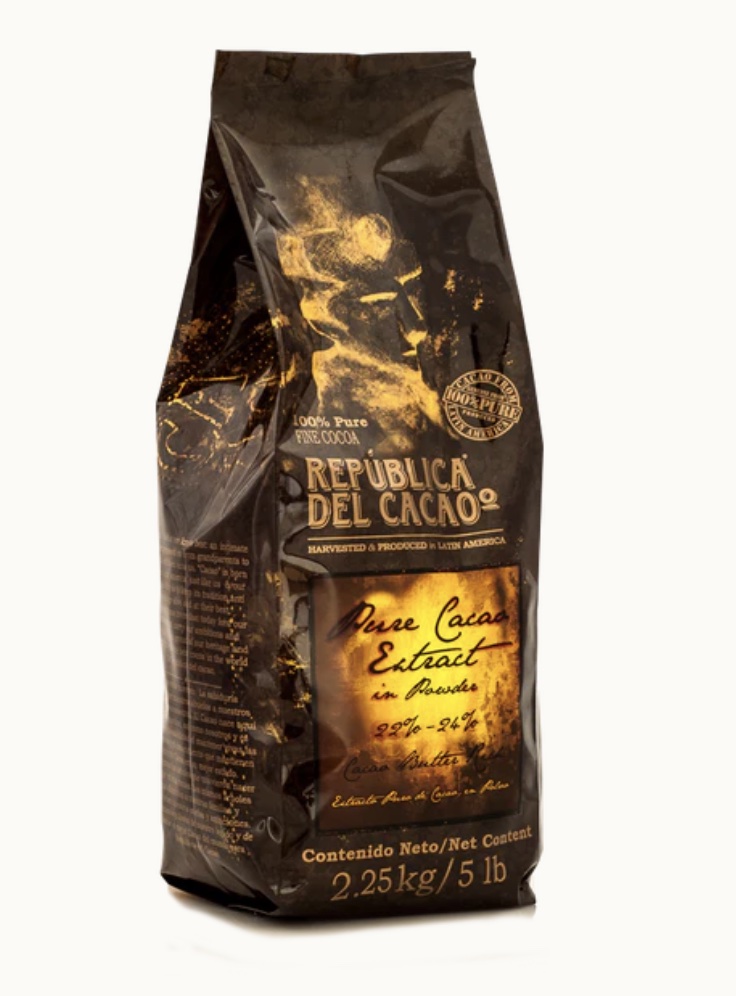 3. Best Splurge Cocoa Powder: Valrhona Cocoa Powder
Why Chef Susana Loves It: It is Dutch processed which means it was processed with alkali. A Dutch process cocoa powder is a more "pure, dark, chocolate" flavor as opposed to a "softer, more mild flavored" natural cocoa powder. Some applications are better than others for the dutch V natural option.
Why Chef Krystal Loves It: A GREAT alternative to the Cacao Barry Extra Brut Red Cocoa Powder if you want to make your own drinking chocolate is the Valrhona cocoa powder because you can find it at specialty grocery stores—often in the bulk section!
Price: $17.99 for an 8.8-ounce container
Cost per ounce: $2.04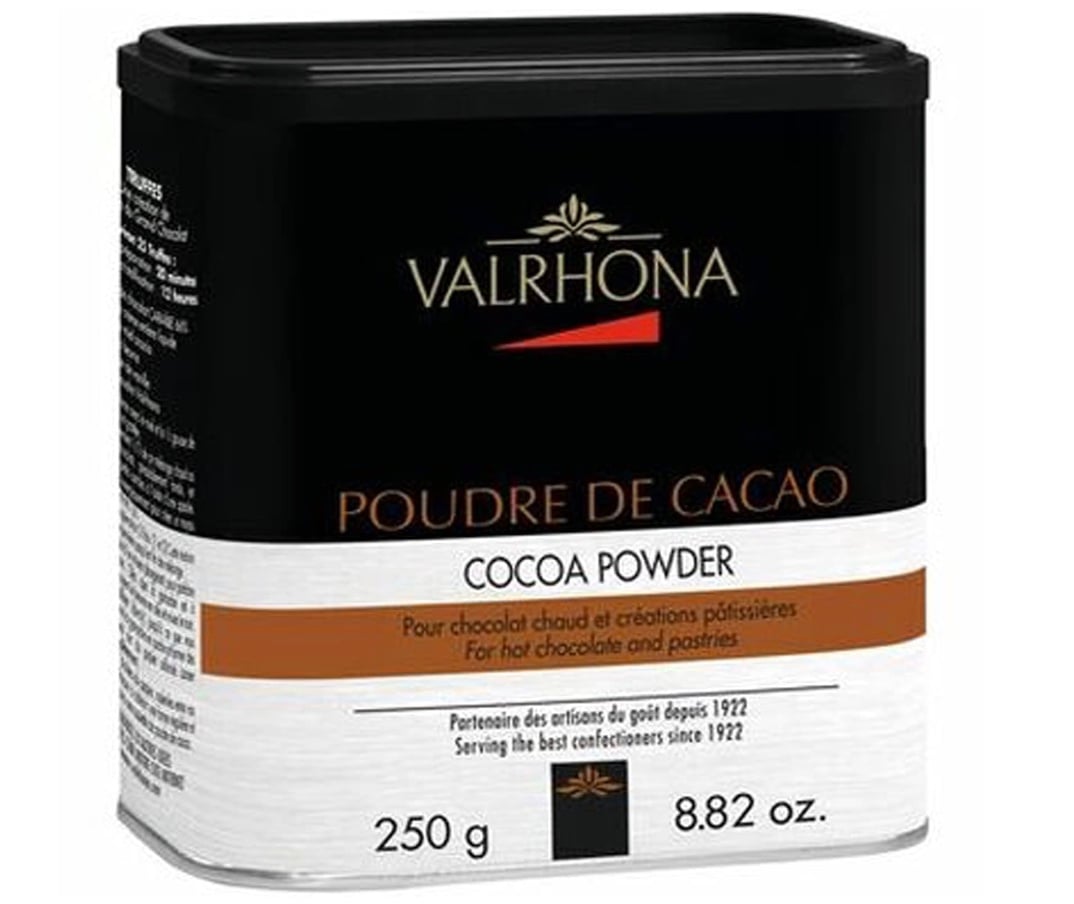 Recommended by 2/7 chefs, this cocoa powder is an excellent example of a Dutch process cocoa powder.
4. Best chocolatey flavor: Cocoa Noel Black Cocoa Powder
Why Chef Kristen loves it: When I want to make something chocolatey and add a bit of elegance, I love to use Cocoa Noel Black Cocoa Powder. Its intense color transforms any cake into a deep black color while also giving it an amazing cocoa flavor.
Price: $37.99 for a 3-pound container
Cost per ounce: $0.79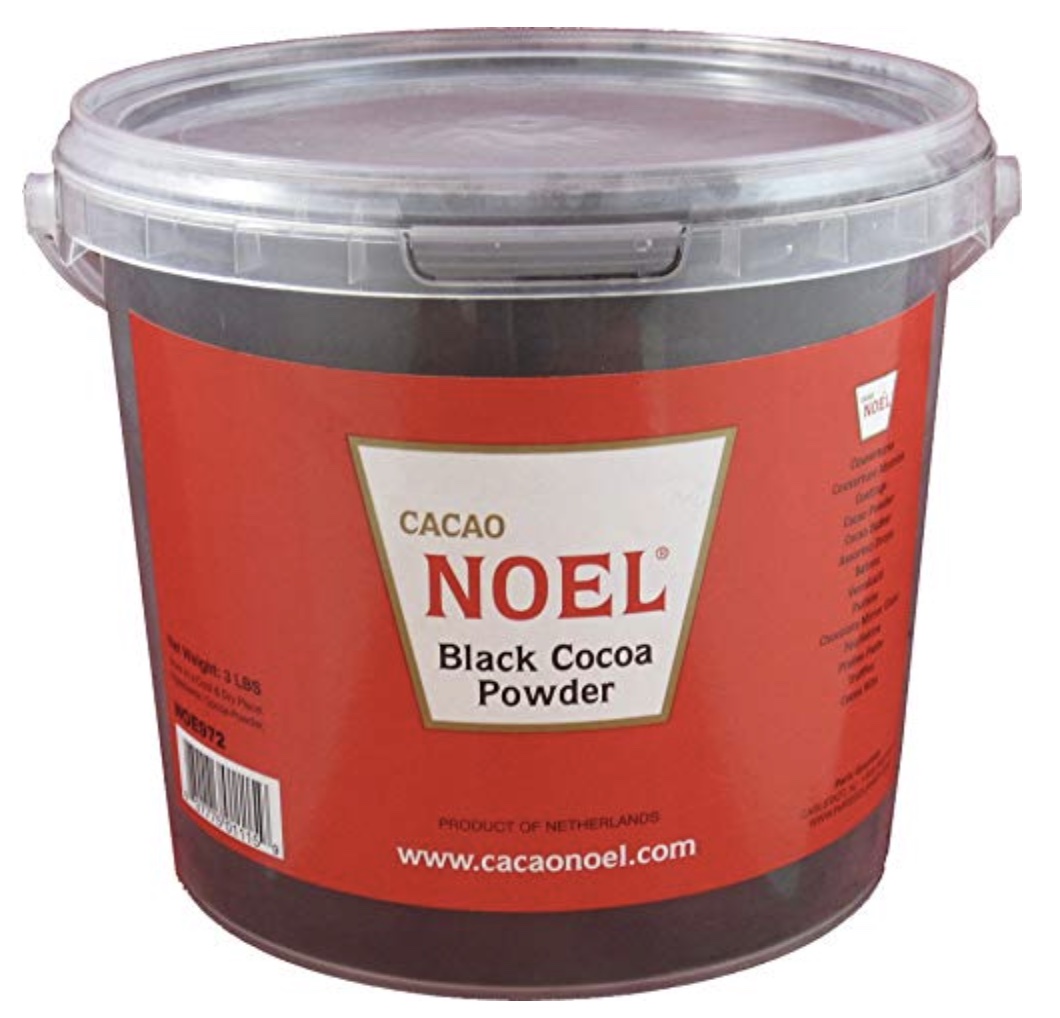 This is a black cocoa powder, which gives your creation both a deep color and rich flavor.
5. Best Multi-Purpose Cocoa Powder: Lake Champlain Chocolates Unsweetened Cocoa
Why Chef Krystal Loves It: This is a favorite partially for nostalgic reasons, since I loved visiting the Lake Champlain Chocolates factory in Vermont, but it really is a good "workhorse" cocoa powder choice for multiple purposes (baked goods, drinking chocolate, hand rolled truffles, etc.). And although it is Dutch processed, I think it tastes like a "happy medium" between processed and natural cocoa powder.
Price: $12.79 for a 10-ounce container
Cost per ounce: $1.28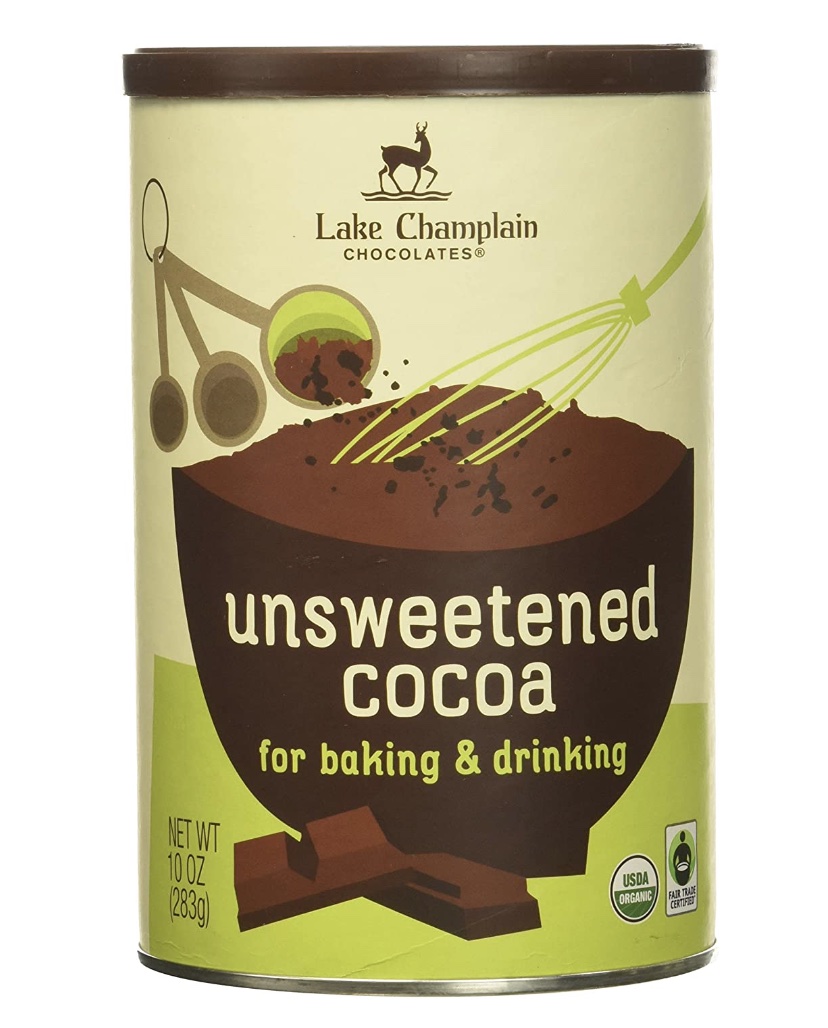 6. Best Buy: Guittard Cocoa Rouge Unsweetened Cocoa Powder
Why Chef Krystal Loves It: If anyone's looking to expand their own personal palate for cocoa powder choices at home, I'd highly recommend starting off with Guittard Products since they offer a full array of options that cover all categories and flavor profile ranges. Plus, their products can often be found more accessibly in stores or online.
Price: $10.99 for an 8-ounce container
Cost per ounce: $1.37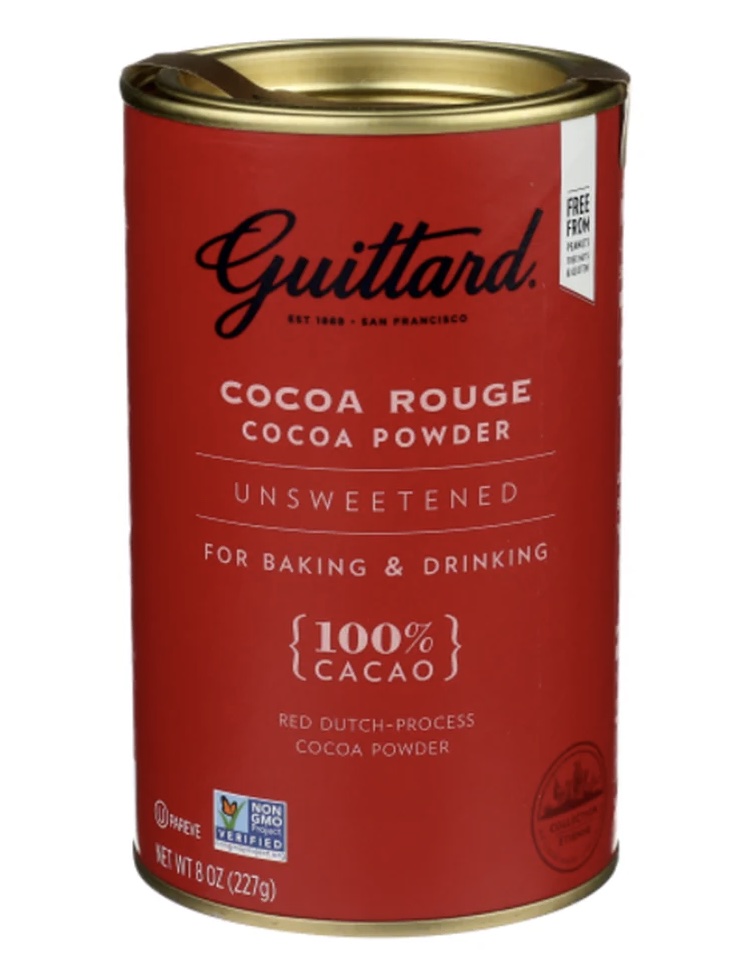 7. Best Cocoa Powder for Special uses: Luker Chocolate Cocoa Powder
Why Chef Krystal Loves It: This cocoa powder gives me the urge to describe it like wine… it's light in color with a medium body, delicate but complex, and full of well-developed flavors, as it comes from such wonderful cacao beans. It's a great natural cocoa powder to use in almost any application when you don't need as much of a dense, rich cocoa taste but still want something special.
Price: $19.66 for a 2.2-pound container
Cost per ounce: $0.56
This cocoa powder is lighter in color and taste—perfect for when you want a flavor that isn't too rich.
This post was originally published on September 17, 2022, and has since been updated.