For years, one of my favorite self-soothing mechanisms has been playing The Food Network channel in the background of practically any activity. When I'm cleaning my living room, Giada De Laurentiis is by my side. When I'm organizing my pantry, Guy Fieri is usually there. And when I'm on the phone with my parents, I can tell Ina Garten, though muted, is whipping up something wonderful for her husband Jeffrey in the Hamptons.
Strangely, however, when I'm actually cooking, it requires my full focus. Now safely into my 30s, I am not the natural chef I dreamed I would one day become. I often find myself wondering as I scramble to measure a tablespoon of vegetable oil, what would the Barefoot Contessa think?
This is why a recent Well+Good article about common cooking mistakes that make professional chefs cringe hit close to home for this barely adequate cook. It may not have told me what Garten would think of my rather flaily kitchen habits, but the piece, which featured insights from top chefs, did provide excellent insight about several faults they deemed "common" (which translated for me as: "you are not alone").
Below are a few of the most relatable cooking mishaps you can make in the kitchen. Let's make our favorite chefs proud and fix our erroneous ways, shall we?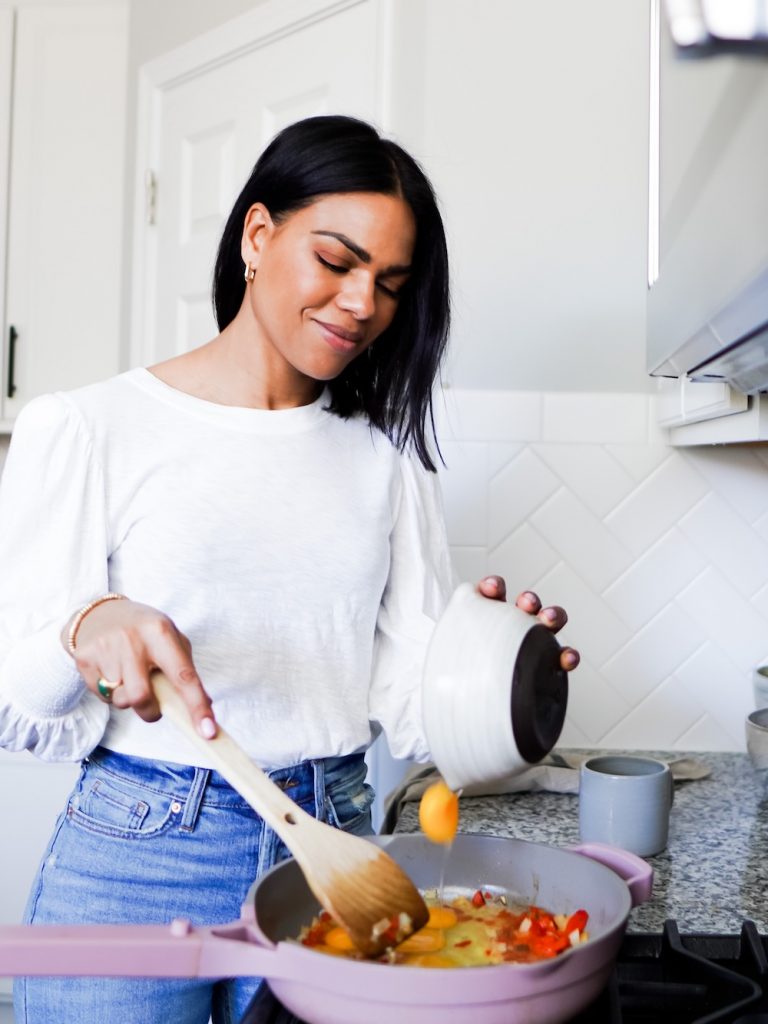 Let's start with an easy one…
1. Not Having Enough Patience
"There's nothing worse than adding your proteins or vegetables to a cold pan," chef King Phojanakong, founder of Cook Like King, tells Well+Good.
Okay, sounds easy enough right? But thinking back, I can't tell you how many times I've rushed through a simple step like warming the pan (or prematurely flipping a pancake) just to keep things moving. To further emphasize the importance of patience, Phojanakong points to the Maillard reaction, the chemical reaction between reducing sugars and proteins that gives dishes the coveted look (and taste) attained by proper browning. It calls to mind one of the many crucial tips I gleaned from a viral thread on the r/Cooking subreddit: "You have to brown the butter, no one ever takes the time to brown the butter."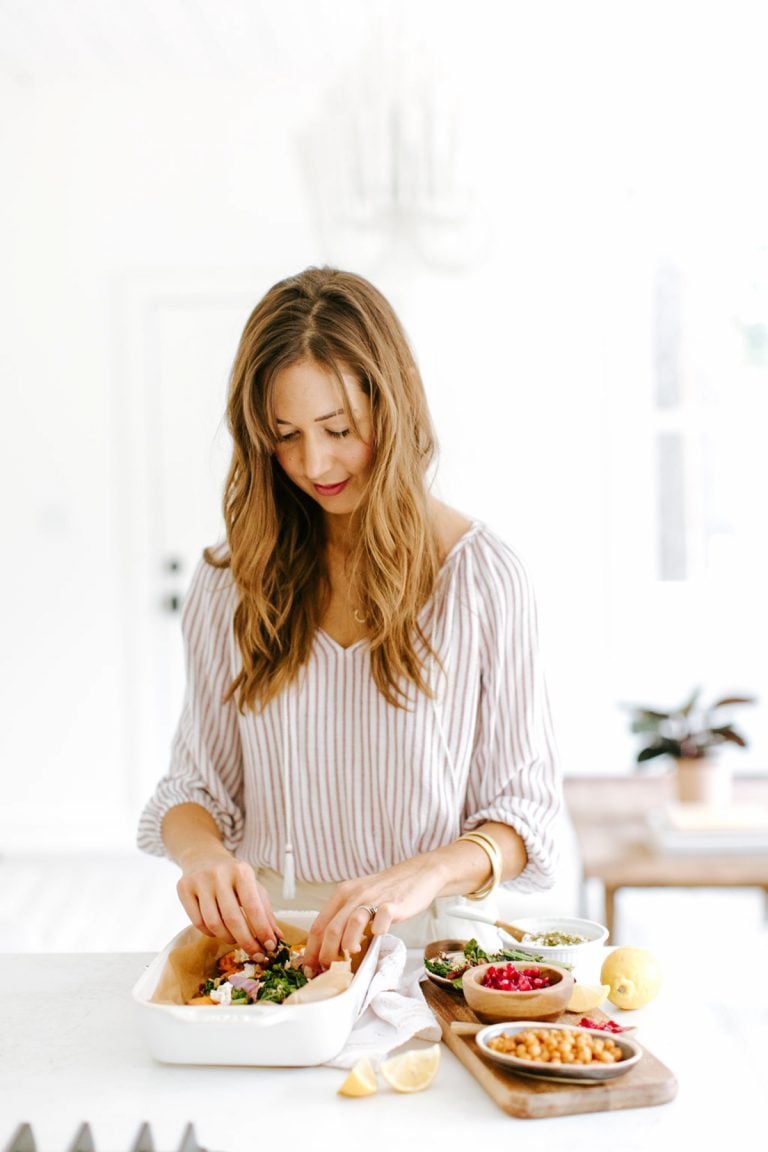 Now onto something a bit more involved…
2. Not Weighing Your Ingredients
Like a musician who can play by ear, I always admire chefs who can eye their ingredients as they go. I, on the other hand, have to pull out every measuring cup and spoon at my disposal just to bake some brownies. But, according to Shari Tanaka, pastry chef at New York's Gramercy Tavern, that seemingly careful planning isn't the best move.
Per Tanaka, measuring cups leave a bit too much room for error when interpreting a recipe. Weighing your ingredients (particularly when it comes to baking) is a far more precise process.
Remedy that with our favorite kitchen scale below:
Shop the Taylor Digital 11lb Glass Top Food Scale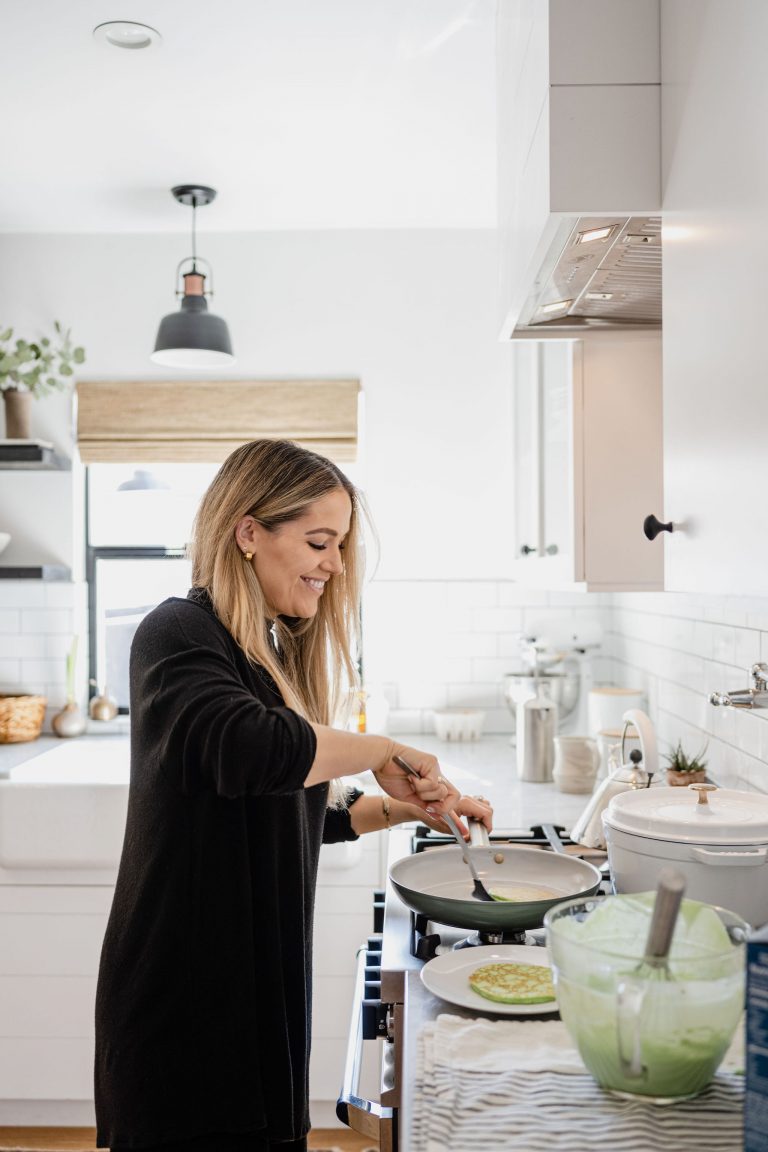 And finally, a fun one.
3. Forgetting to Taste Your Cooking as You Go
I am actually a bit too good at testing my work as I go, but should this be a blind spot for you, Chef Phojanakong stresses the importance of checking your dish as you season, and certainly before you serve to guests. One easy way to make this as easy (and hygienic) as possible is to set a container of clean-tasting spoons by your prep area.
For a full list of common cooking mistakes, visit wellandgood.com, and may we never forget the value of a properly warmed pan.