Bread, pasta, and pizza have and always will be some of my favorite foods, which is why when the first doctor advised me to go gluten-free, I ignored it. I turned a blind eye to the bloating and the anxiety and kept on eating whatever I wanted to… that is until a blood test from a third doctor officially confirmed I was gluten intolerant. It was time to suck it up and try a gluten-free diet. Ten years ago, this would have been a devastating prescription for a foodie, but thankfully today, a multitude of gluten-free alternatives make it not only manageable but even delicious.
There are so many resources available for tips on cooking and baking gluten-free that have quite literally saved my life. To make things even easier, many restaurants now also offer gluten-free alternatives and mark them on their menus. 
It turns out that eating gluten free isn't limiting, it's inspiring.
Creative chefs have risen to the challenge to create gluten-free swaps that not only satisfy cravings but taste good. Every time I bite into a pizza made of cauliflower or a chip made out of cassava, I count my blessings. If you're on a gluten-free diet or want to test out a gluten-free lifestyle if you're having issues, this is for you.
Read on for the ultimate list of gluten-free swaps for all of your favorite foods, so you don't have to give up anything.  
Editor's note: If you are concerned about gluten in your diet, please consult your doctor or nutritionist.
Best Gluten-Free Bread Swaps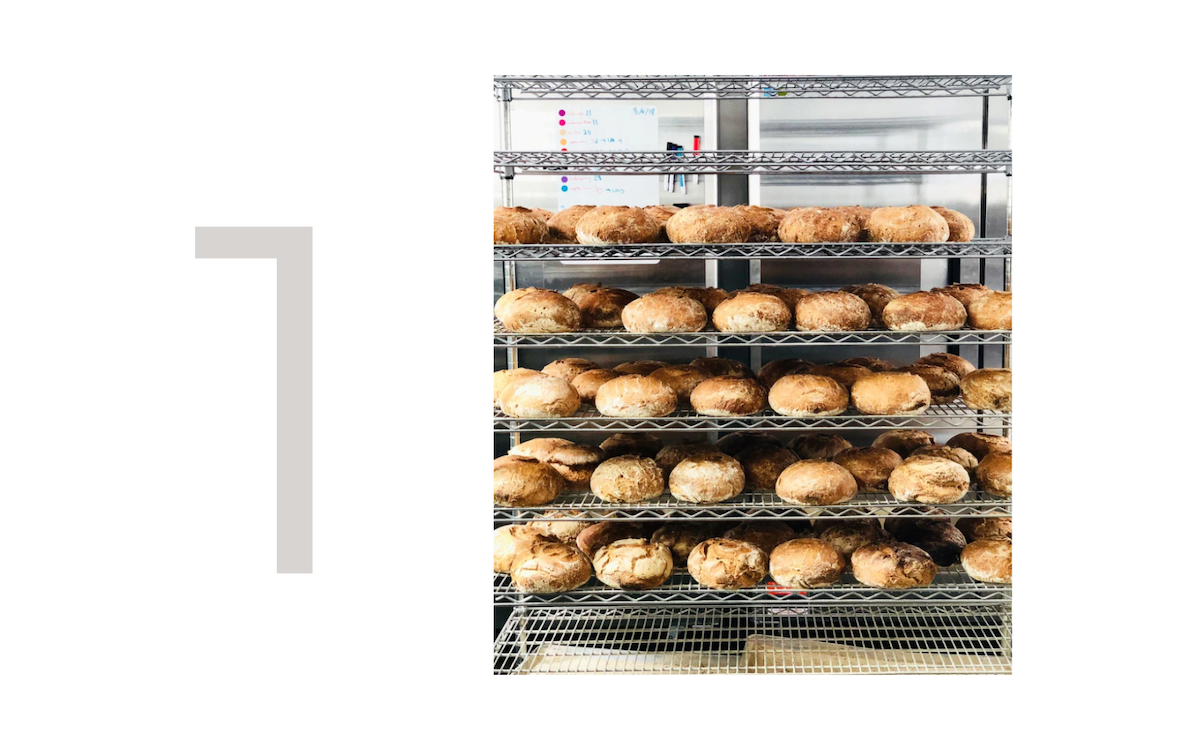 Our senior producer, Michelle Nash says, and I quote, "this sourdough is straight fire." When she tried it for the first time she could not believe it was gluten-free and vegan—neither could I. It's definitely worth the order. Nash also gifts a loaf to everyone she knows who's new to a gluten-free lifestyle (including our deputy editor, Sacha Strebe) because no one should have to give up good bread!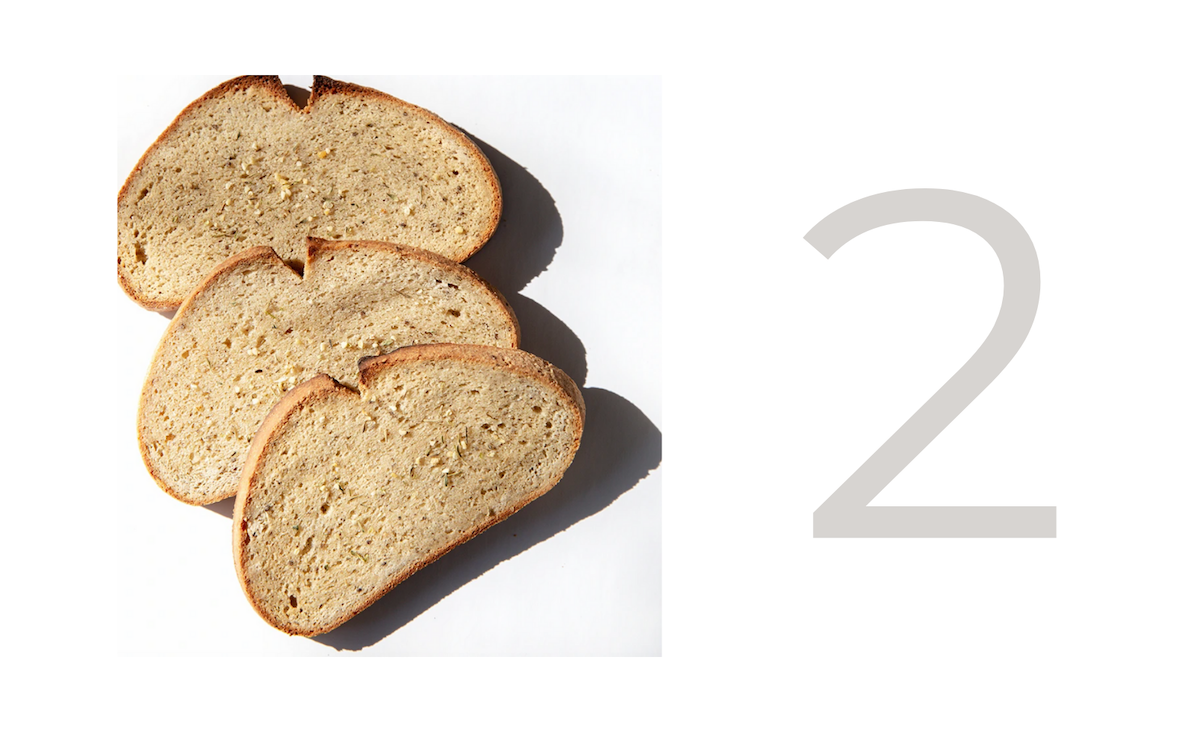 AWG Bakery's Everyday Bread is my sister, Gracie's GF bread of choice. It's pretty close to sourdough, but a little denser. It comes as a full, frozen loaf so right when you get it, slice it into thin slices before putting it back in the bag and freezing it. This bread uses some of the cleanest ingredients you'll find and is great for sandwiches, toast, and bruschetta.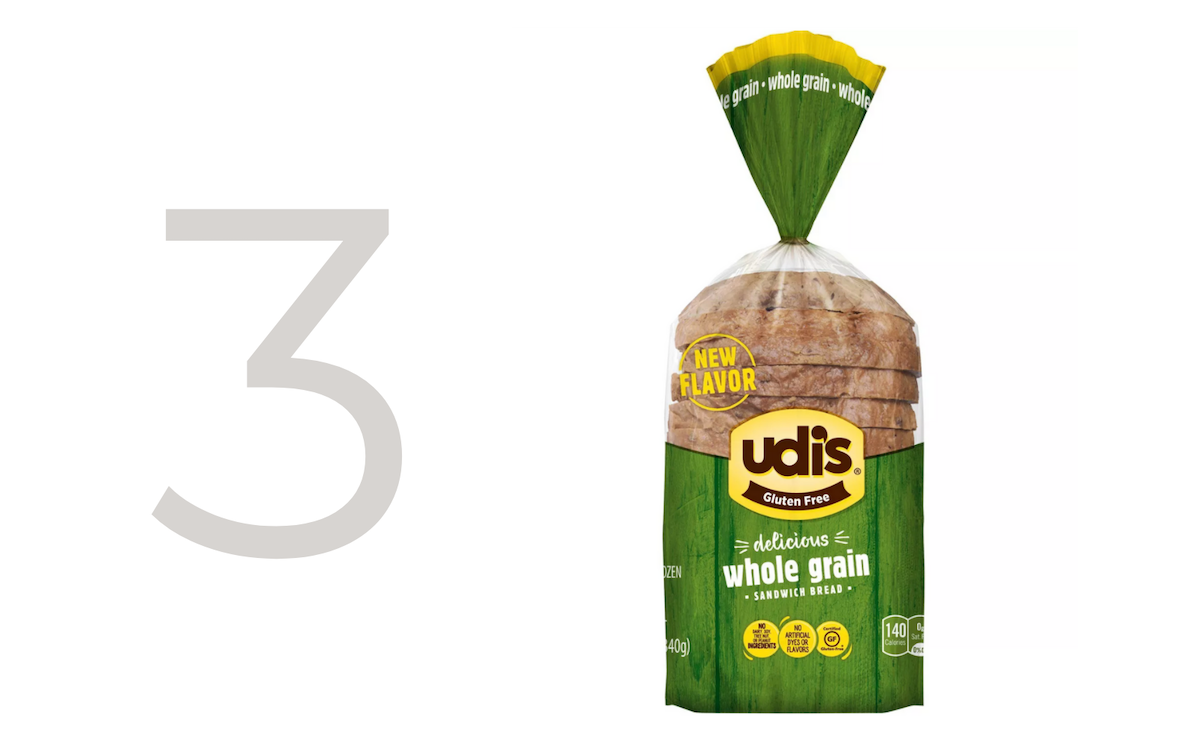 If you're looking for a good gluten-free whole grain bread, this is my favorite. The taste and texture are similar to Ezekiel 4:9 Sprouted Grain Bread, in my opinion. The slices are about 4"x4", however, so it's not the best sandwich bread, but I love the tiny slices for a mini avocado toast snack during the day. Because they are so small, for breakfast I like toasting two pieces and making them sweet and savory: one for avocado toast, the other for almond butter and honey.  

One of life's simplest pleasures is a good dinner roll with butter at a restaurant. When my older sister first went gluten-free, this was one of the hardest things for her to give up. Enter: Kim & Jakes Herb Rolls. These rolls are the perfect replacement for dinner rolls. They are just as fluffy as traditional rolls and do not skimp on flavor. Even though we make fun of her for it, my sister packs one of these in her purse when we go to nice restaurants so she doesn't have to miss out. 
Best Gluten-Free Baking Swaps

Simple Mills makes the best gluten-free baking mixes. Nothing beats their ingredient lists– this is a brand you know you can trust. From muffins to cakes to pancakes, all of their mixes have ingredient integrity and killer flavor. These muffins exceeded any expectations that Nash has for a prepared baking mix, as they have the perfect texture with just the right amount of sweetness.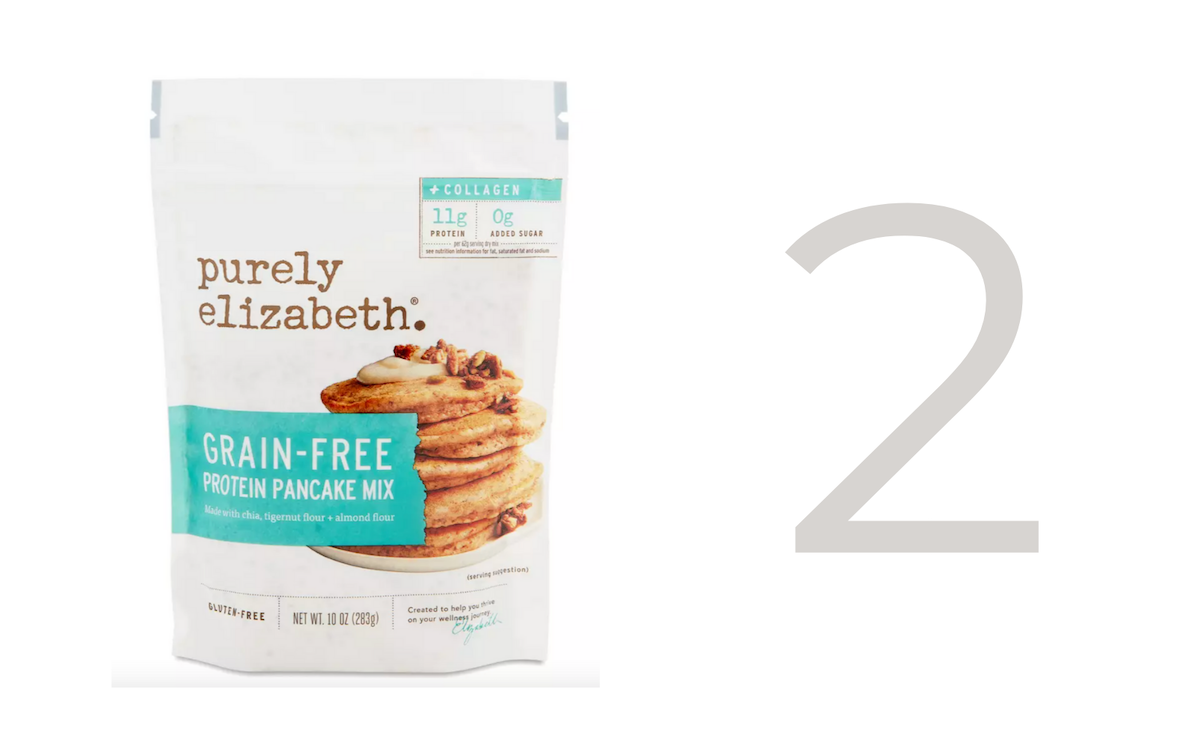 My older sister was the first one in my family to go gluten-free, which put a damper on our Saturday morning breakfasts. My mom started making these pancakes for all of us without telling us and no one could even tell the difference. They are the exact same consistency as your typical pancake and you can still add your secret touches to the mix (I like sneaking in some cinnamon).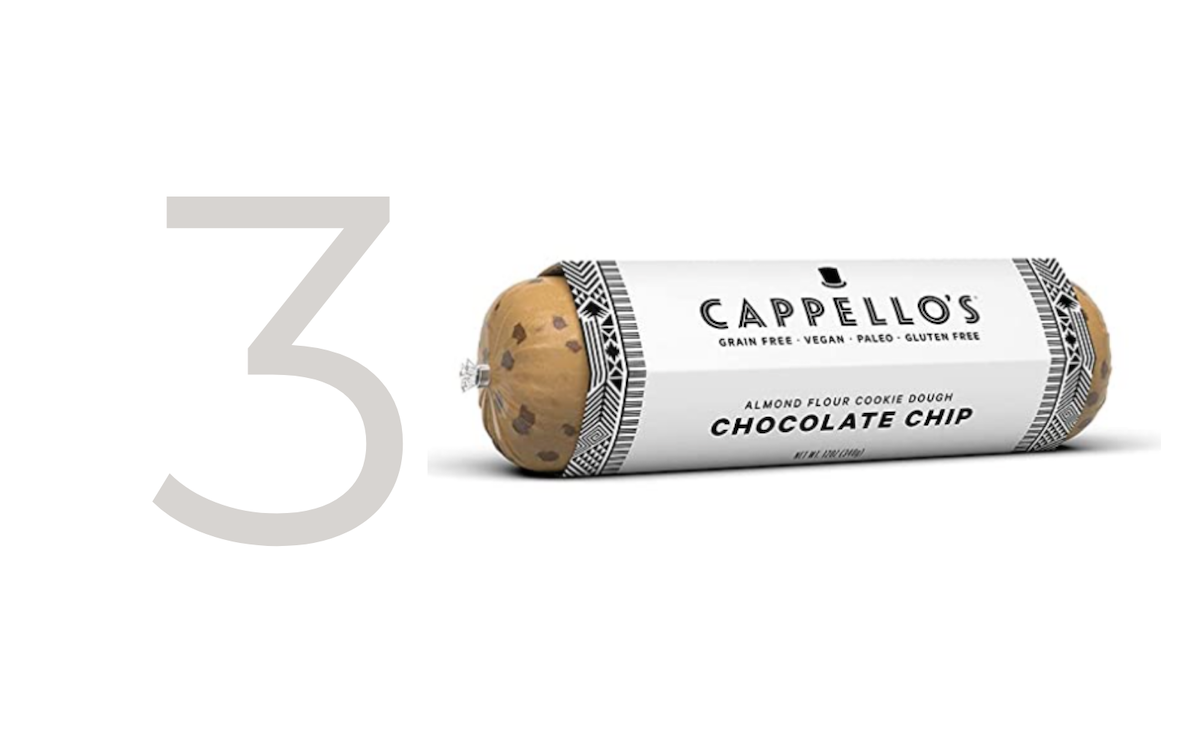 This is my family's favorite make-and-break cookie dough. As someone who grew up eating Nestle Toll House Cookies on the regular, it takes a lot for premade cookie dough to please me, but these pass the test. Even though they are slightly more dry than regular cookies, they cure the cravings every time. Make thick slices and you have the perfect sized cookie for an after-dinner treat. I recommend slightly underbaking them so they stay super gooey and definitely eat them straight out of the oven. 

These waffles are my busy morning saviors. All the convenience and taste of an Eggo Waffle, none of the gluten! The only difference I've noticed is that you have to toast them a little bit longer to get them crispy, but I'm obsessed. Waffles are always good plain with syrup, but I like to spread on almond butter for extra protein and top with honey and a dash of cinnamon (which also makes it easier to eat in the car when you're running late!). 
Best Gluten-Free Pasta Swaps

Deputy Editor, Sacha Strebe swears by these GF lasagna sheets. Lasagna is one of my favorite Italian dishes and not many restaurants have a gluten-free substitute, so knowing how to make it yourself is a must. These sheets do a great job of staying together and holding all of that tomato and cheesy goodness together—and the taste is out-of-this-world good—we guarantee your gluten friends will never know the difference. These do have egg however so if you have an intolerance to egg, then can also use thin zucchini strips in your homemade lasagna as an alternative. 

Pasta is one of my top three favorite foods, so I thank God every day that there are good gluten-free substitutes available. Not only does this brand have great consistency, but it is super high in protein on nights when you skip the meat. Be wary of cook time, however. If you cook it too long, it starts falling apart and crumbling under your fork, so taste test it every couple of minutes and take it off the heat sooner rather than later.

I could write an entire post dedicated to Trader Joe's Cauliflower Gnocchi and all the ways to eat it. The creators of this gnocchi have to be wizards because there is no explanation for how these can taste so good. They look, taste, and feel exactly like traditional gnocchi, but just give your body some extra veggies. While you can serve them any way you want, I love making them with a simple pesto sauce and parmesan cheese or crisping them up in a skillet with fresh herbs. I could have this gnocchi for lunch and dinner every day—SO GOOD. 

Jovial pasta is Sacha's GF pasta brand of choice. All of their shapes are great—great texture and great taste. Fusilli is one of my favorite pasta shapes, which is why I'm sharing this one. I love the way that fusilli really captures whatever sauce you're using, making this my go-to gluten-free swap for bolognese. 

This is the perfect pasta noodle for a gluten-free mac-n-cheese swap. I use it in all of my homemade mac-n-cheese dishes or just eat it plain. Who knew pasta could be such a great source of protein. Same warning with the chickpea pasta, just make sure not to overcook it and you'll be good.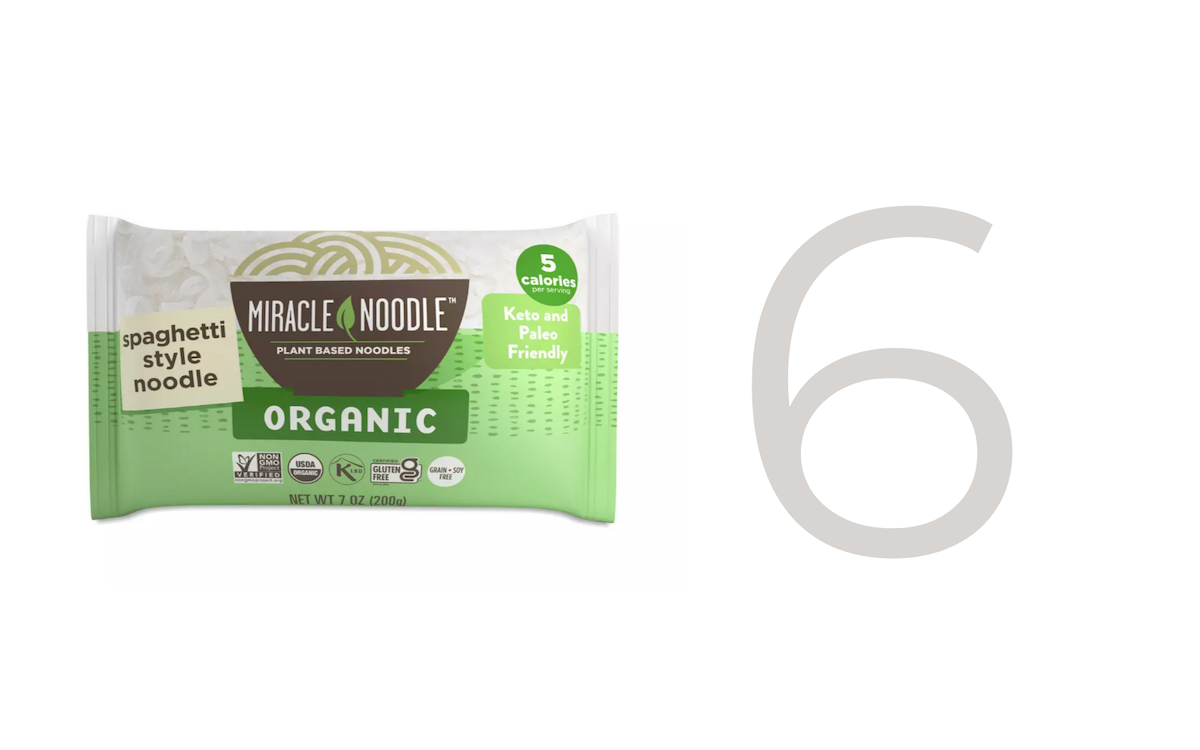 I haven't personally tried these Miracle Noodles, but my sister swears by them. They are made from Shirataki and are only five calories with three grams of carbs. Perfect for ramen or Pad Thai, these noodles taste exactly like glass noodles. My sister is on her way to visit me as I'm writing this, so I'm crossing my fingers she will show me her Miracle Noodle techniques. 
Best Gluten-Free Snack Swaps 

Simple Mills strikes again with these Almond Flour Rosemary & Sea Salt Crackers. You could do a blindfolded taste test and no one would be able to tell that these are gluten-free. The cracker itself is the perfect size and has the perfect crunch, but the seasoning is what really sets it apart. Eat them plain or with any kind of dip. These are my favorite crackers to serve on a cheeseboard, by far. The combination of the rosemary with sharp cheddar cheese and honey is what dreams are made of.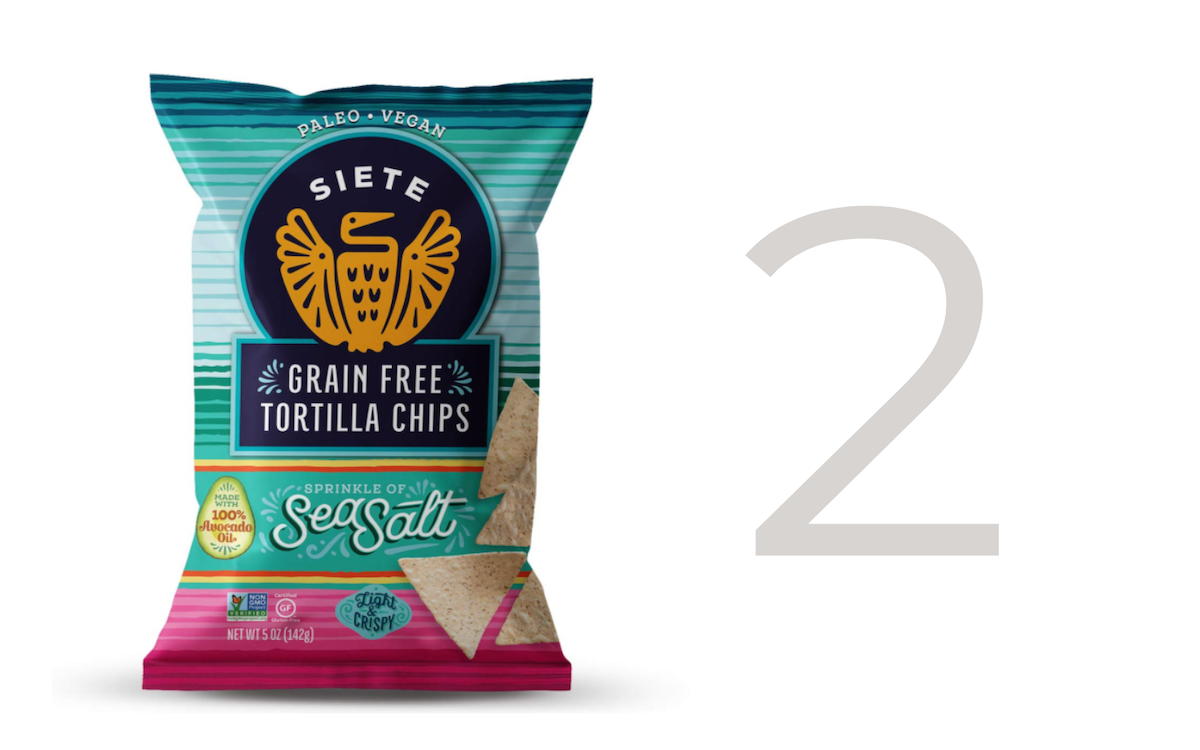 Technically most tortilla chips are gluten-free, but these are also completely grain-free, which makes them even easier for some people's bodies to tolerate. I don't think that they taste 100% like traditional corn tortilla chips, but I genuinely love the unique flavor these chips have. The original chips are pretty thin, which makes them hard to eat with guacamole, but they recently came out with "Dip Chips," quite literally solving the problem. They also come in different flavors, including Lime, Ranch, and Nacho.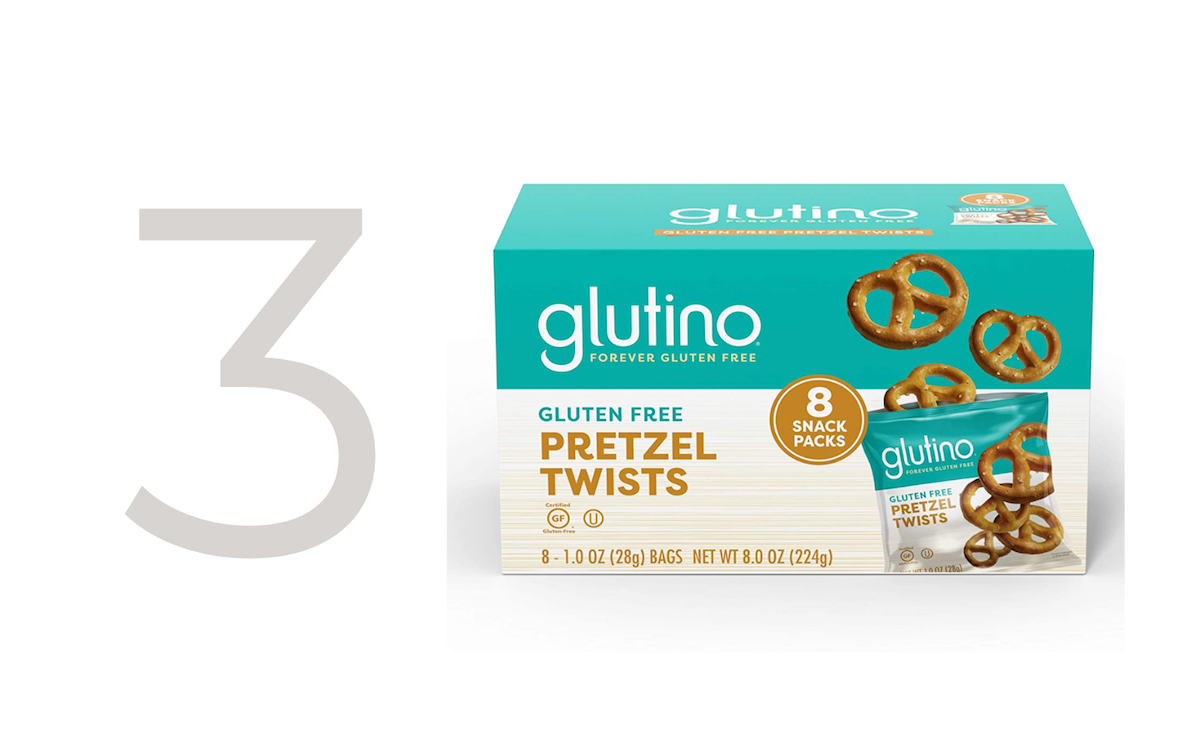 I don't know what it is, but even as a kid I preferred the taste of these gluten-free pretzels to regular pretzels. They look identical and have the same, perfect crunch, but just taste slightly different. I can't put my finger on what different flavors I get, so you'll just have to try them to understand. I love that they come in individual packages since on-the-go gluten-free snacks can be hard to find. This is really dangerous information to be sharing, but they also come covered in chocolate…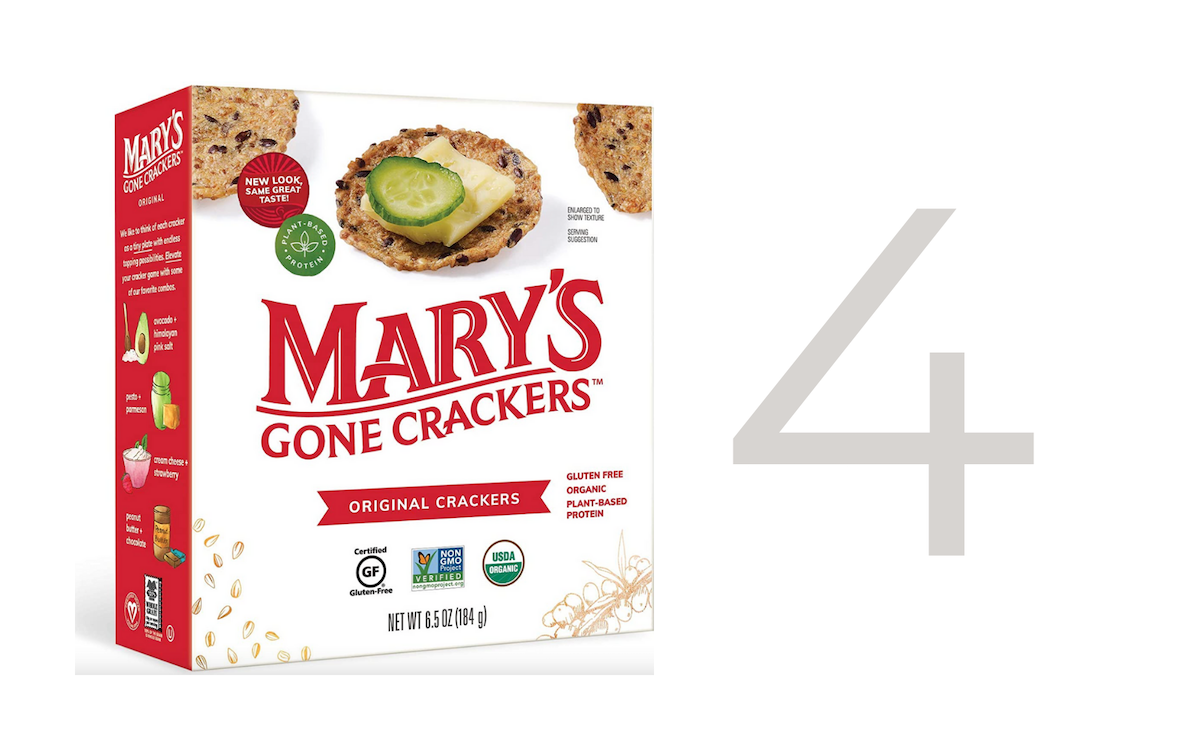 These crackers are named very well, considering every time I put them out, they are gone in a flash. They are made with brown rice, flax, and sesame seeds, so they have a great nutty flavor with just enough salt. I love adding these to cheese boards and using them with spreadable cheese because they are so sturdy and don't crumble with the pressure of spreading. They are also great for dipping in hummus or guac.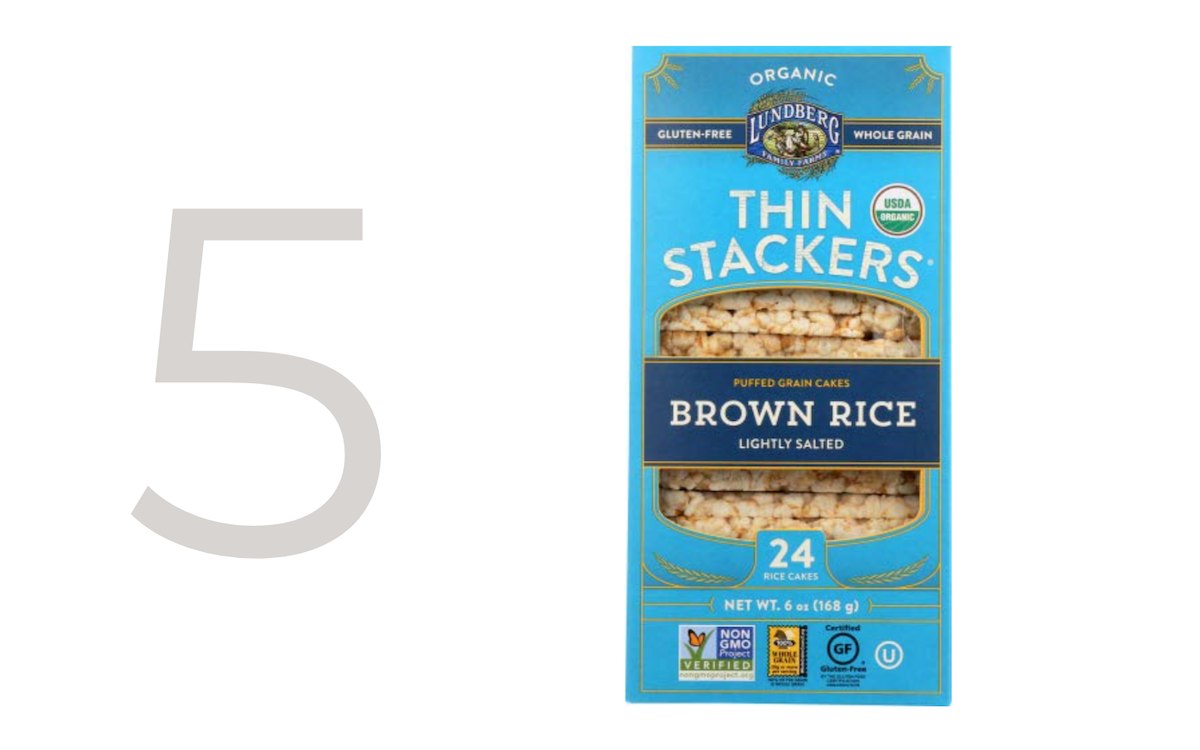 Even though most rice cakes are naturally gluten-free, I wanted to include these Thin Stackers because they are my go-to snack. Rice cakes are a great swap for toast when you're craving avocado toast or peanut butter and honey. I specifically like the thinness of this brand because the rice cake doesn't overpower the flavor of whatever you're piling on top. Once you open a package, just be sure to slip it in a zip lock bag, as they will go stale pretty quickly if left open. 
Best Gluten-Free Cooking Swaps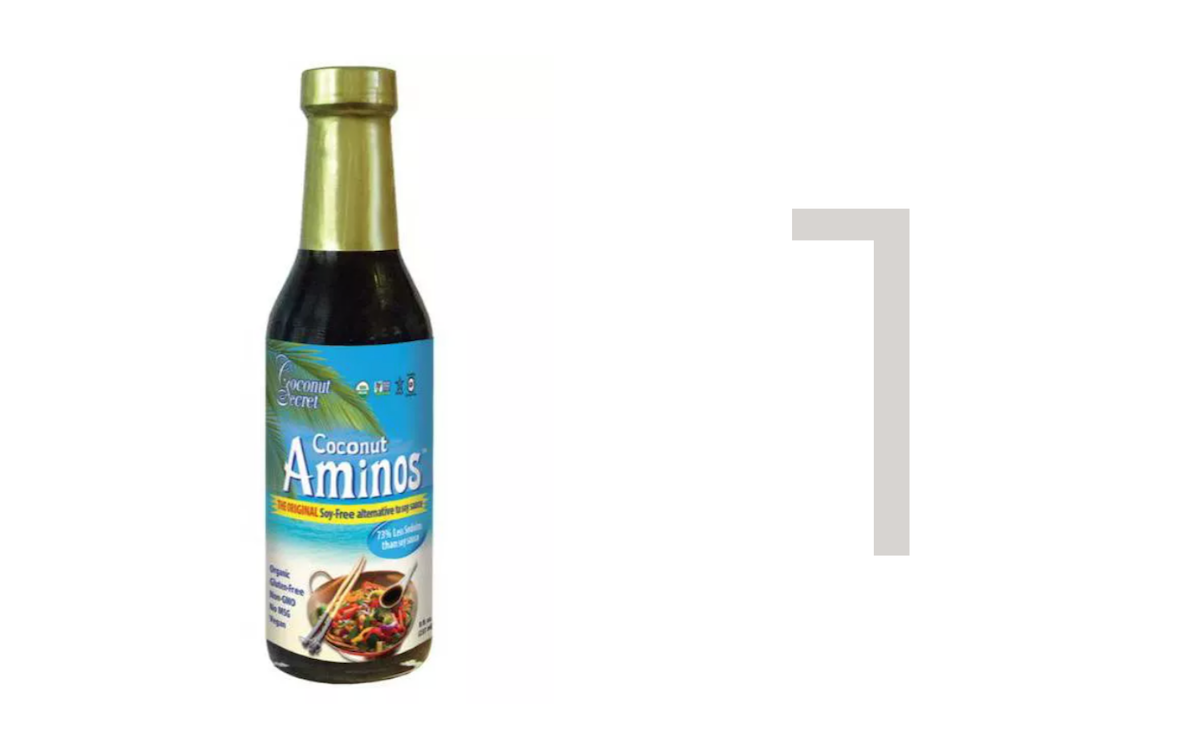 Coconut Aminos are a great substitute for soy sauce. It is honestly shocking how many sauces contain gluten—I would have never guessed that soy sauce wasn't gluten-free. Thankfully, there are so many good gluten-free sauce options. Since I am only sensitive to gluten, I don't personally use this swap, but my sister swears by it. She's a huge sushi lover, so I trust her word.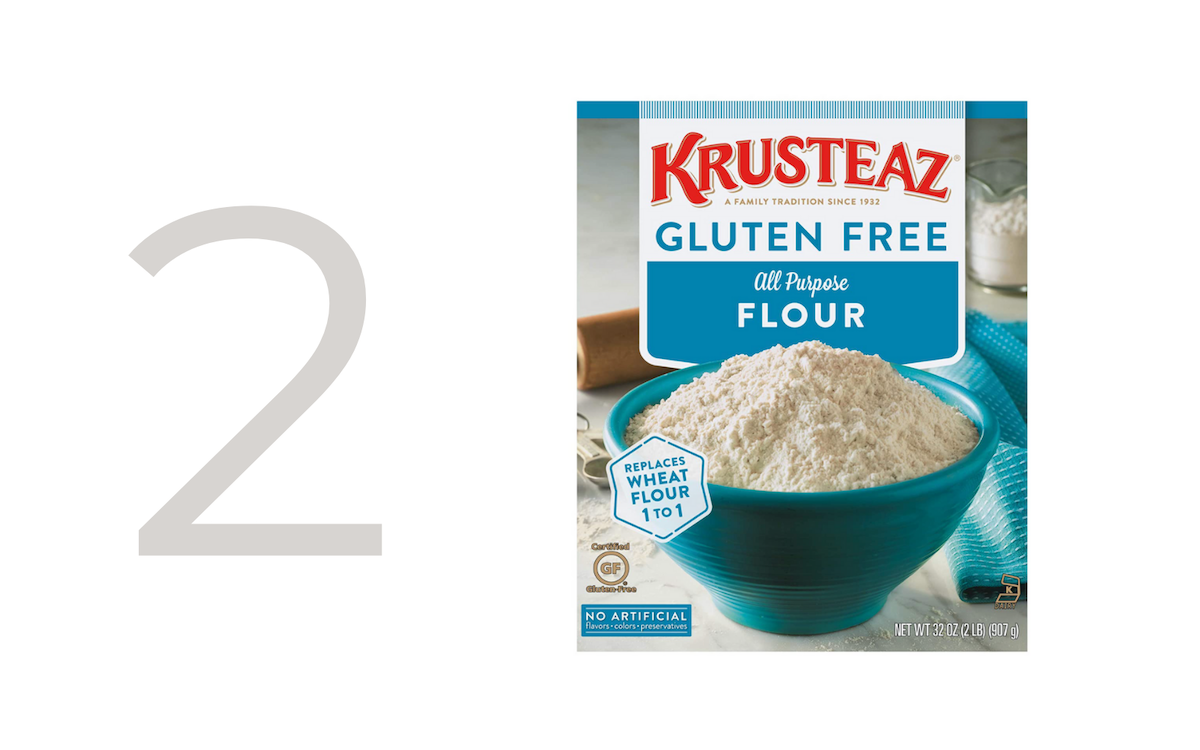 Strebe recommends Krusteaz Gluten-Free Flour as your go-to flour replacement. There are tons of gluten-free flour alternatives, like Almond Flour or Coconut Flour, but it really just depends on what you're making. When in doubt, this all-purpose flour is a safe bet—this is a great resource for gluten-free flour.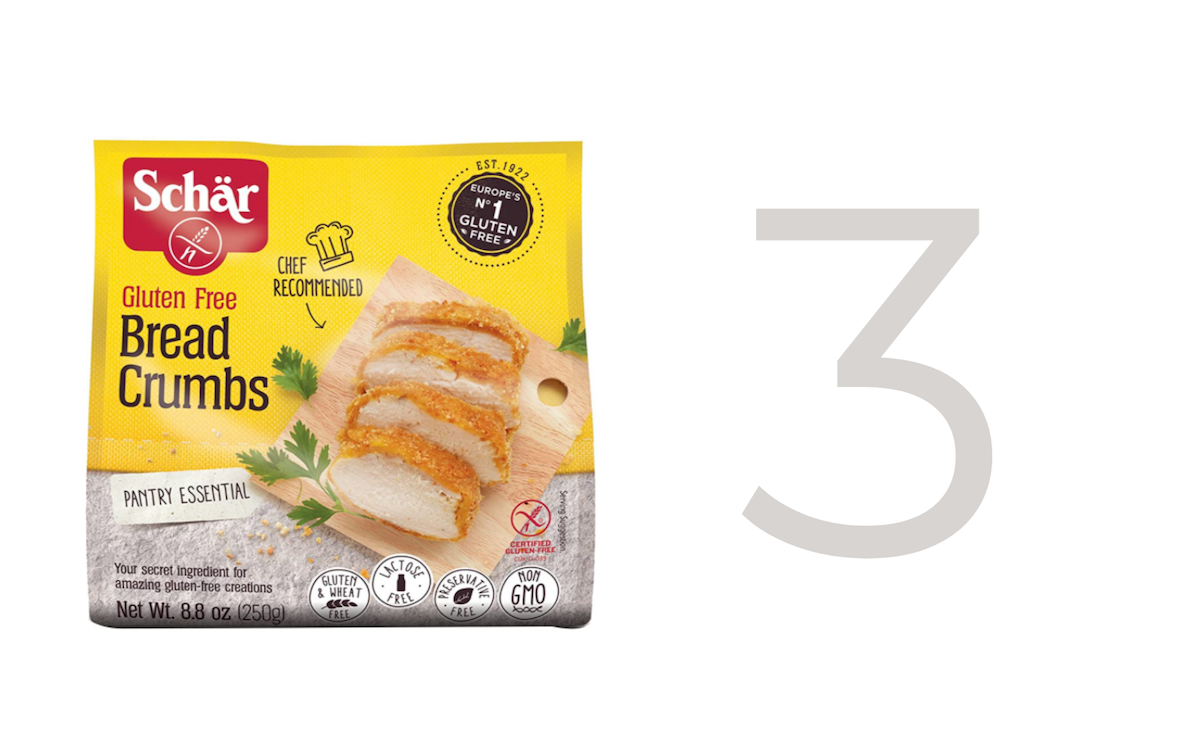 You never have to miss out on breaded chicken or fish with Schar's GF Bread Crumbs. These are the real deal. Strebe says that Schar is the only way to go with gluten-free bread crumbs, and I agree. Aside from using them for breading, I love to crisp up the breadcrumbs and serve them on top of pasta or with my veggies. I had them on some asparagus last night and they added the perfect, delicious crunch.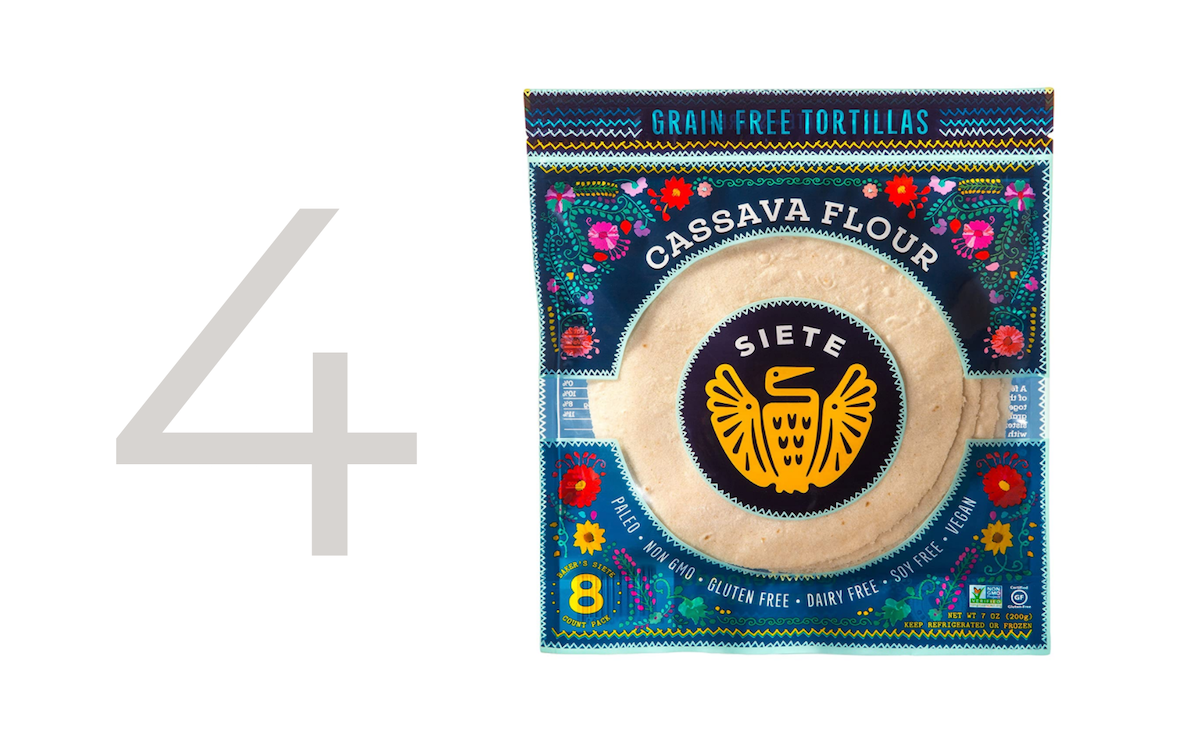 Siete Tortillas are one thing I will always have in my fridge. While they aren't as sturdy as flour tortillas and some corn tortillas, they have great flavor and great versatility. I heat them up with some avocado oil in a skillet for wraps, tacos, and quesadillas. You can also use them in any enchilada recipe and they work great. My newest and favorite use of Siete Tortillas is Defined Dish's rendition of Joe T. Garcia's famous nachos. If you've been, you know what the hype is about, but it is basically a tortilla-sized nacho with jalapeño no relish, and making them with Siete Tortillas is a game-changer.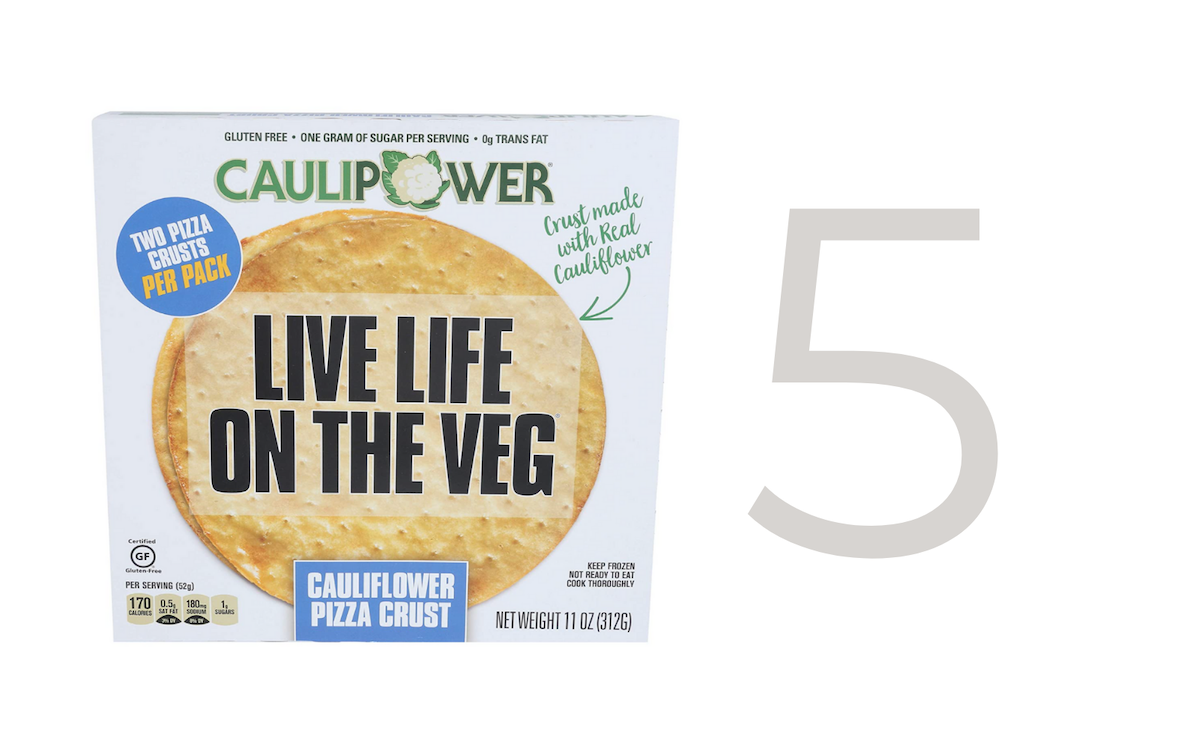 "If cauliflower can become pizza, you can do anything." This very cheesy quote happens to be one of my favorites because it is truly mind-blowing how cauliflower can make such a good pizza crust. This specific crust is perfectly thin and crispy and is made with only cauliflower and various rice flours and oils. It doesn't even have a cauliflower taste—I sometimes brush this crust with olive oil and parmesan and serve as pita bread. I keep these in my freezer at all times because when my pizza cravings hit, they hit hard. I love getting creative and using whatever leftovers I have in the fridge to make unique pizzas. The best part? It's all the goodness of pizza, but you can tell yourself it's only vegetables. 
Best Gluten-Free Beer Swaps

Bonus content: my favorite gluten-free beer. Coincidentally, I began drinking beer around the exact same time that I embraced a low-gluten diet. My sister taught me about Holidaily Brews and I genuinely enjoy their beers. They make IPA's, ales, etc. so there is something for everyone. This blonde beer tastes like any light beer, so you avoid that heavy feeling of too many beers. If only they served these in college… 
Loved this post? Pin this graphic to come back to it later.