What exactly constitutes a great food movie? There are plenty of movies about food, with posters of men and women in a white chef's coats, often folding their arms and looking quite austere. Those are all well and good, but just because cooking is central to the plot, doesn't always guarantee it's a great food movie.
Occasionally, a movie, no matter what it's actually about, has at least one absolutely transcendent scene that revolves around food. Occasionally, it's a brief but impactful interlude focusing on a single dish, like an ultra gooey grilled cheese or a painstakingly assembled sushi roll.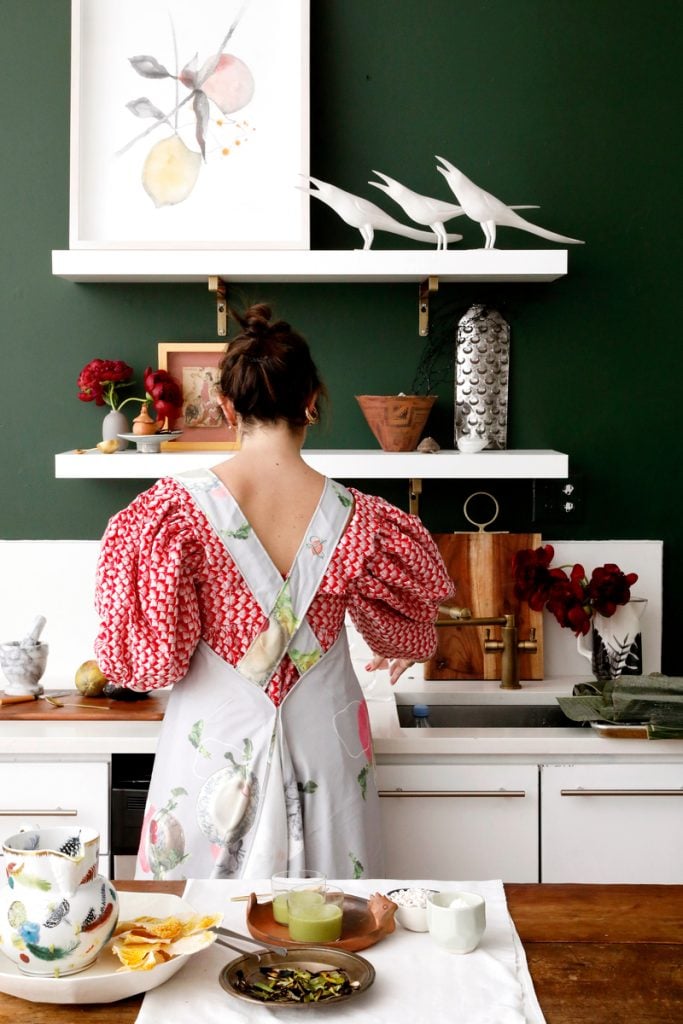 Sometimes, shots of savory sauces and the snap of a hardworking oven propel the entire plot. It might even prompt you to think something wild, like, I could make that. But no great food movie should ever, under any circumstances, be viewed on an empty stomach.
The next time you're craving a film as gastronomically appealing as one of Meryl Streep's fancy chocolate croissants in It's Complicated, we've compiled the top 20 food movies to satisfy every viewer's palate.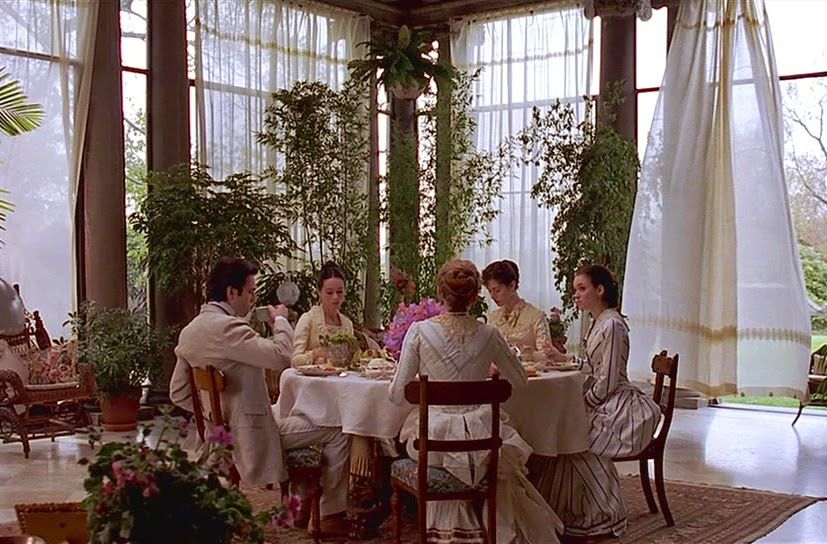 The Age of Innocence (1993)
In Martin Scorcese's lush adaptation of Edith Wharton's The Age of Innocence, set in the high society of late 19th-century New York, the elaborate, elegant dining scenes aren't just window dressing. The tantalizing, forbidden longing between Newland Archer (Daniel Day-Lewis) and Countess Ellen Olenska (Michelle Pfeiffer) is expressed through the meticulously crafted dishes of every exquisite dinner and tea.
Available on: Netflix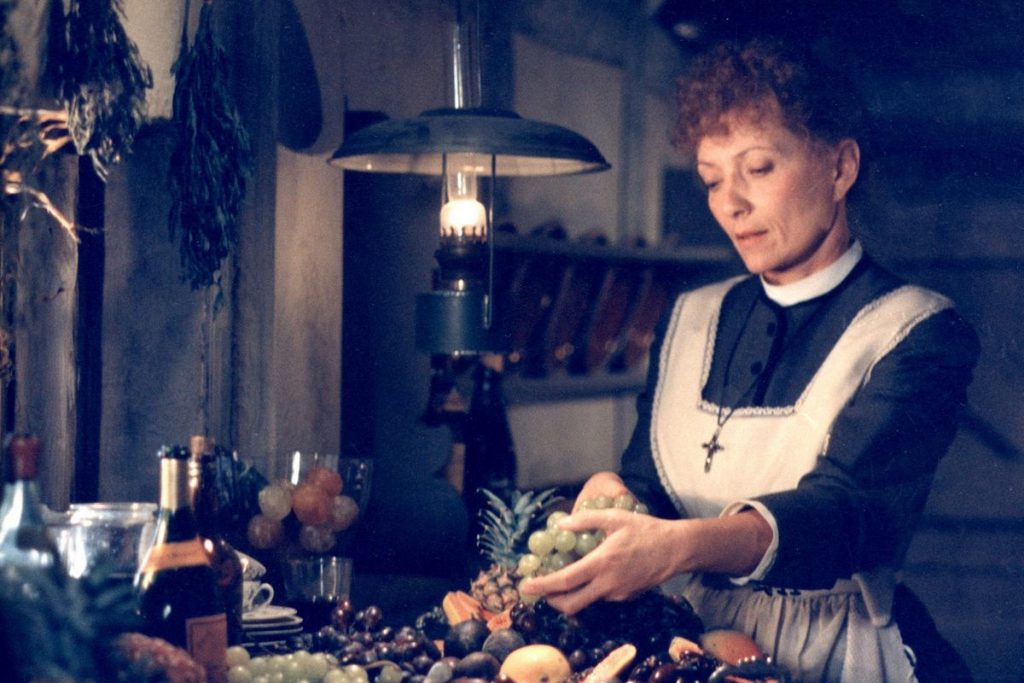 Babette's Feast (1987)
An Academy Award winner for Best Foreign Language Film, this Danish classic has endured for its lush scenes and the healing power of food prepared with joy and love.
Available on: Apple TV and Amazon Prime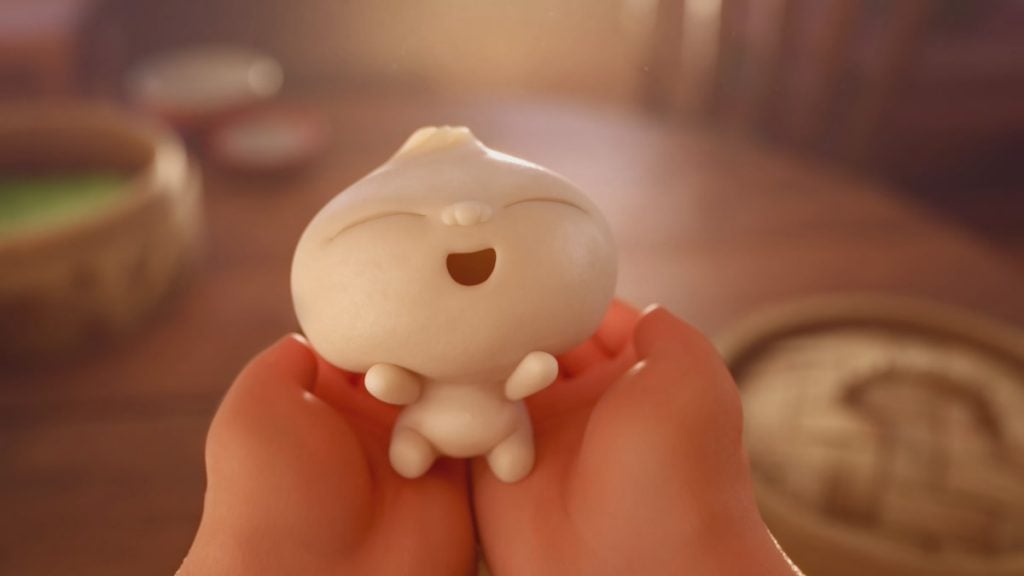 Bao (2018)
This Pixar short may be only eight minutes, but the filmmakers made every second count. The heartstring-tugging story of motherhood and letting go is fueled by food—in every sense.
Available on: Disney+ and Amazon Prime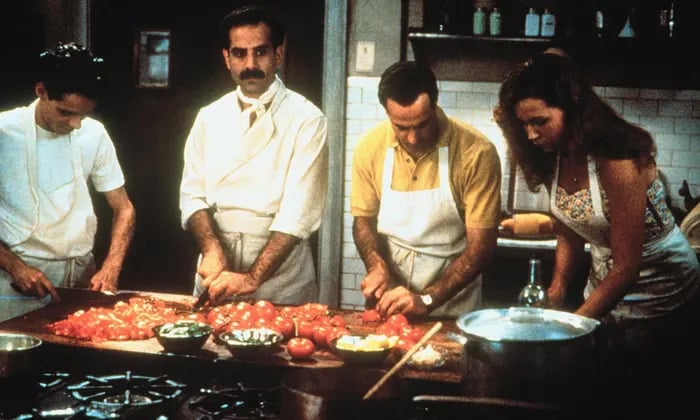 The Big Night (1996)
Long before Stanley Tucci became everyone's favorite well-biceped amateur chef, the actor co-directed and starred in The Big Night, a critical darling that also earned him a New York Film Critics Circle Award. The acting from Minnie Driver, Isabella Rossellini, Allison Janney, and Tony Shalhoub is stellar—and the Italian food looks just as good.
Available on: Vudu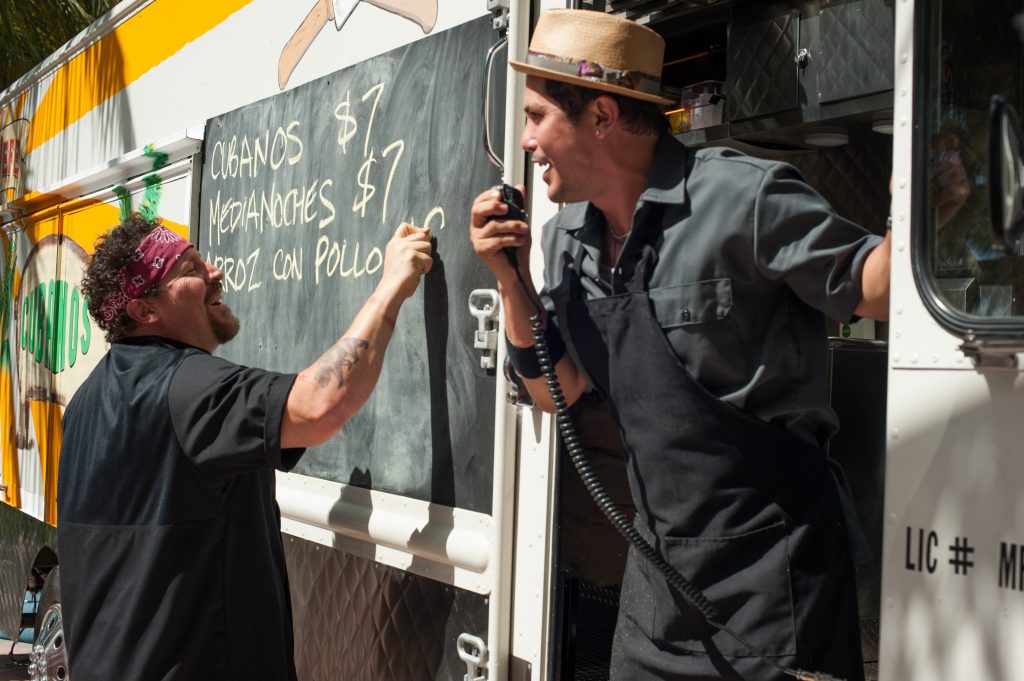 Chef (2014)
Jon Favreau has helmed his share of big, flashy projects, but my forever favorite will be Chef, his relatively modest foray back into the indie film world. The cast is stacked and the writing is smart, but the lovingly shot cooking scenes, scored to salsa, reggae, and ska, are pure movie magic.
Available on: HBO Max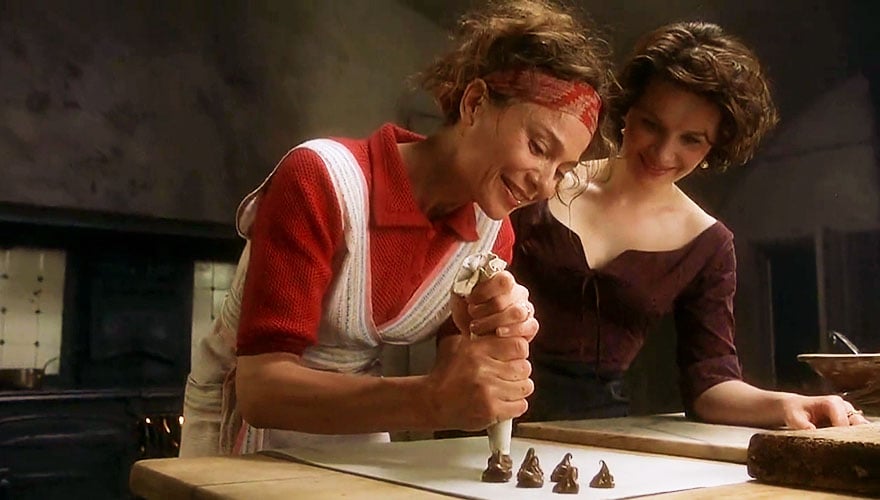 Chocolat (2000)
The tale of a little chocolate shop's cathartic effect on a French town is so lavishly brought to life, you can practically smell the spiced hot cocoa as you watch.
Available on: Paramount+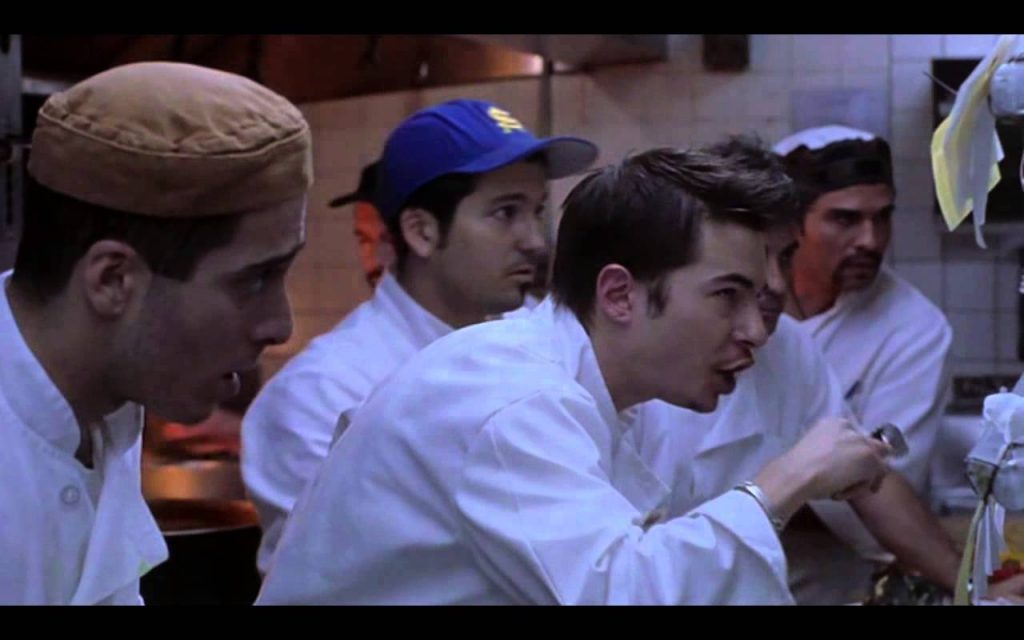 Dinner Rush (2000)
This indie classic takes place during one eventful New York night at an Italian spot in Tribeca. Danny Aiello stars as the owner and part-time bookmaker who deals with a memorable cast of characters, including his son, the restaurant's ambitious star chef.
Available on: Amazon Prime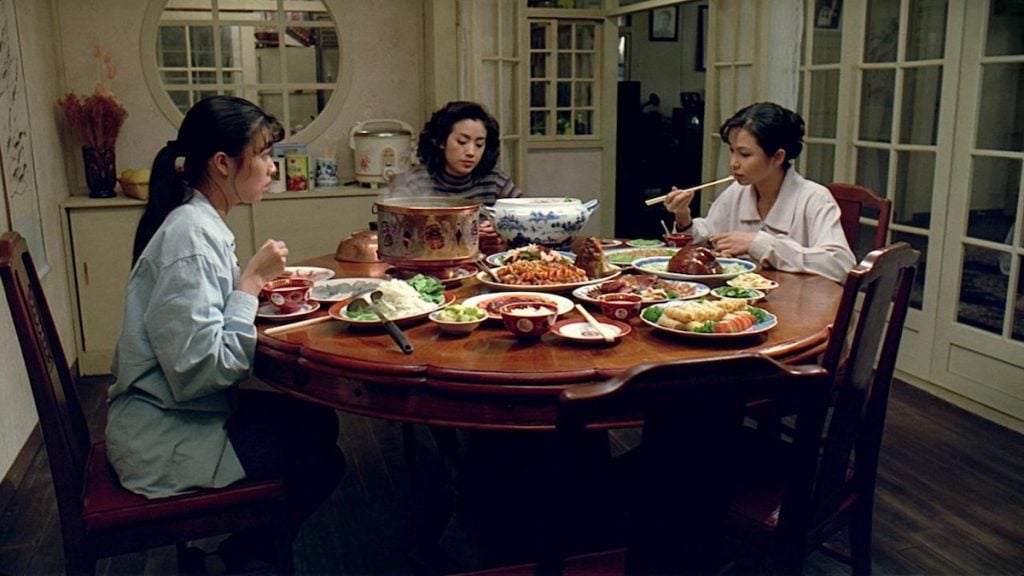 Eat Drink Man Woman (1994)
The movie that helped put director Ang Lee on the map, Eat Drink Man Woman tells the story of a Taiwanese master chef trying to connect with his three grown daughters, often through the family tradition of elaborate Sunday lunches (the first of which took a week to film and required the use of an actual master chef).
Available on: Apple TV or Amazon Prime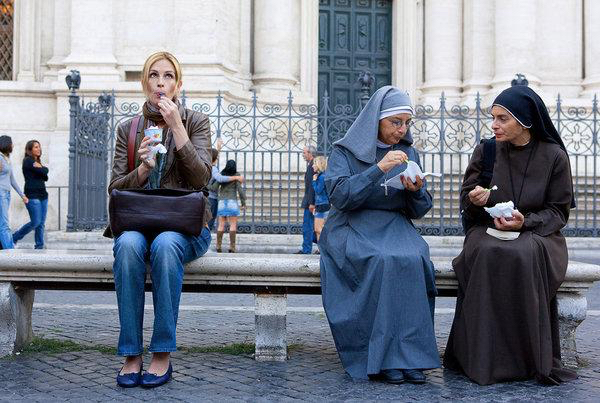 Eat Pray Love (2010)
The expression "Eat Pray Love" has taken on a life of its own since the 2010 film, based on Elizabeth Gilbert's 2006 novel of the same name and directed by Ryan Murphy. But it's always nice to take the trip to Italy, India, and Bali with Julia Roberts.
Available on: Netflix or Amazon Prime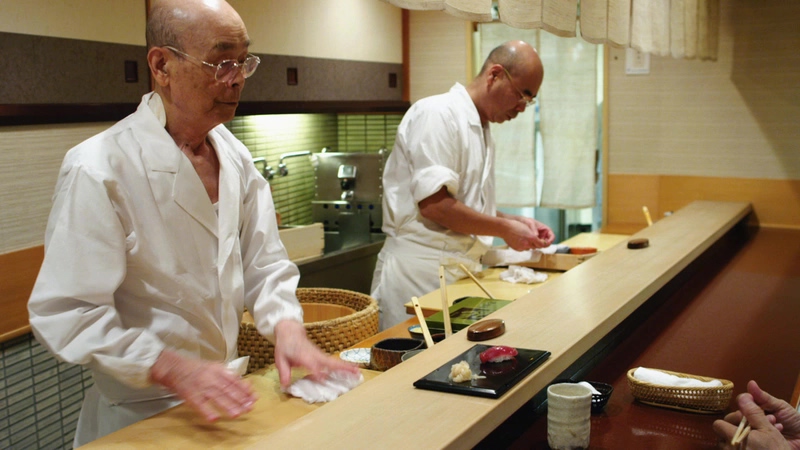 Jiro Dreams of Sushi (2011)
The revered documentary about a son preparing to step into the shoes of his father, a man who happens to be arguably the greatest sushi chef in the world, is entirely engrossing. You'll find yourself fully giving yourself over to Jiro Ono's meticulously crafted world, where perfection seems almost achievable.
Available on: Amazon Prime or Hulu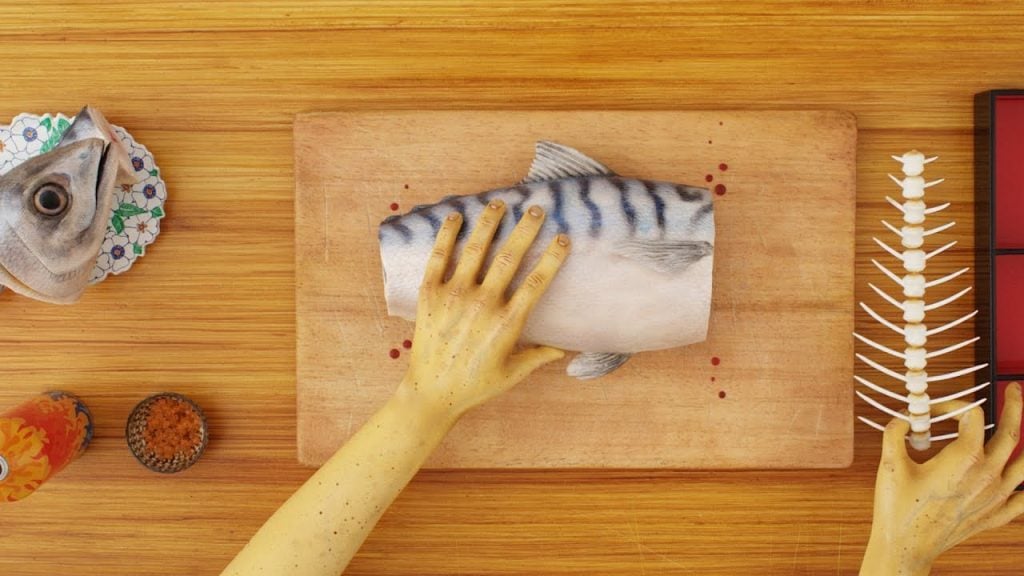 Isle of Dogs (2018)
The stop-motion wonder from Wes Anderson is one of the director's most charming films. It also features an absolutely mesmerizing sushi scene.
Available on: Apple TV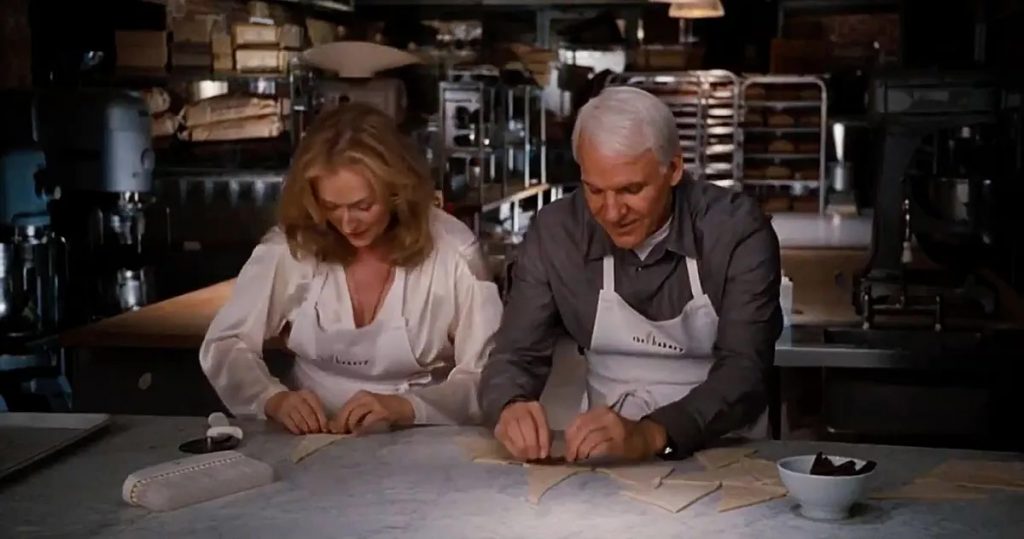 It's Complicated (2009)
My explanation for why this Nancy Meyers movie belongs on a list about food is also a little bit complicated, but here goes.
Yes, Meryl Streep's bubbly Santa Barbara divorcee is involved in a tricky love triangle, but more importantly, one night, after getting a little too high at her son's lovely graduation party, she brings Steve Martin to her bakery (called "The Bakery"), rolls up her silky sleeves, and proceeds to make a batch of gorgeous chocolate croissants while a jaunty French tune plays in the background. Is this feasible in real life? Certainly not! But who cares? It's silly Streep perfection.
Available on: Apple TV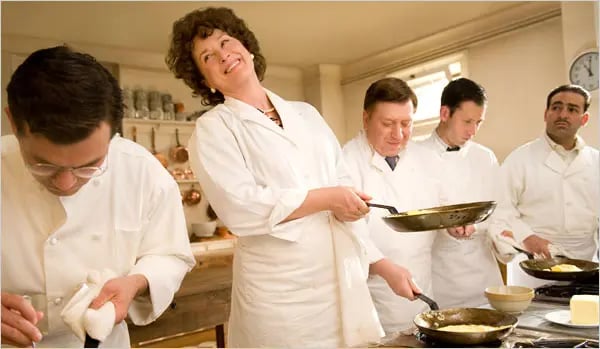 Julie & Julia (2009)
I don't so much recommend the Nora Ephron movie Julie & Julia as I recommend this 58-minute compilation of just Meryl Streep's Julia Child scenes, which are a joy. Not to dunk too hard on the Amy Adams half of the movie (she was playing a depressed blogger, I blame the source material!), but this—in my opinion—is the only way to watch.
Available on: Amazon Prime or Apple TV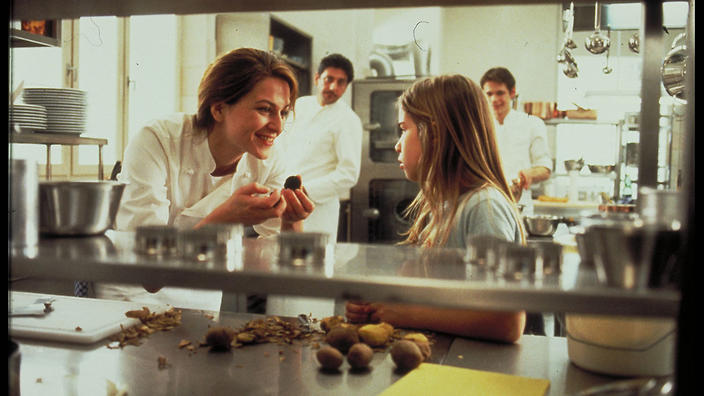 Mostly Martha (2001)
Filmed in Hamburg, Germany, and Italy, the acclaimed romantic dramedy finally features a woman in the role of the workaholic chef. Fun fact: the Catherine Zeta-Jones film No Reservations was an American remake of Mostly Martha, though I'd stick with the source material if you're choosing between the two.
Available on: Amazon Prime or Apple TV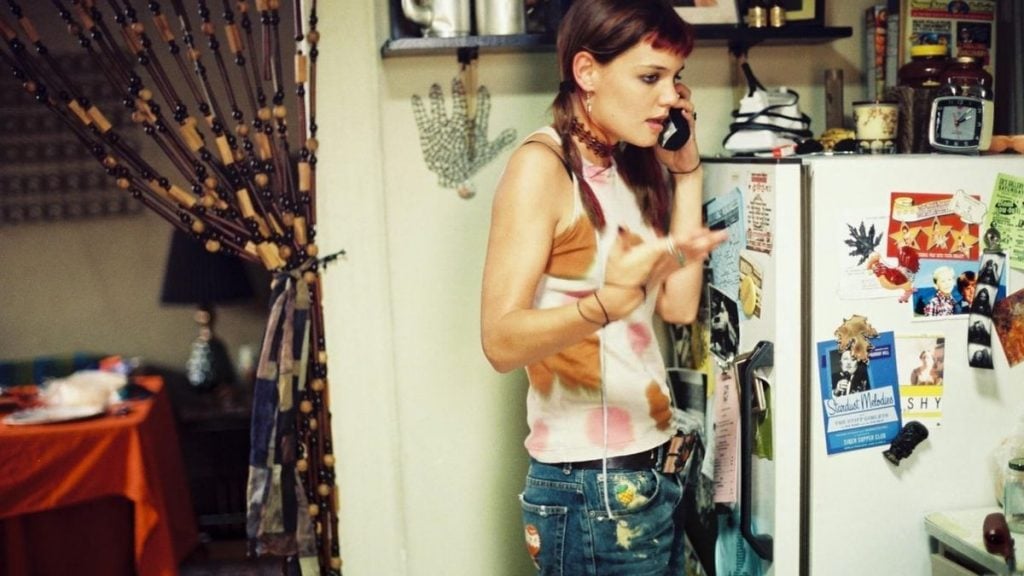 Pieces of April (2003)
A Thanksgiving movie through and through, this low-budget indie has earned a cult fanbase over the years, partly, perhaps, due to the intimacy of the pressure cooker kitchen drama, but almost certainly because of the surprising (and iconic) bluntness of Katie Holmes' bangs.
Available on: Amazon Prime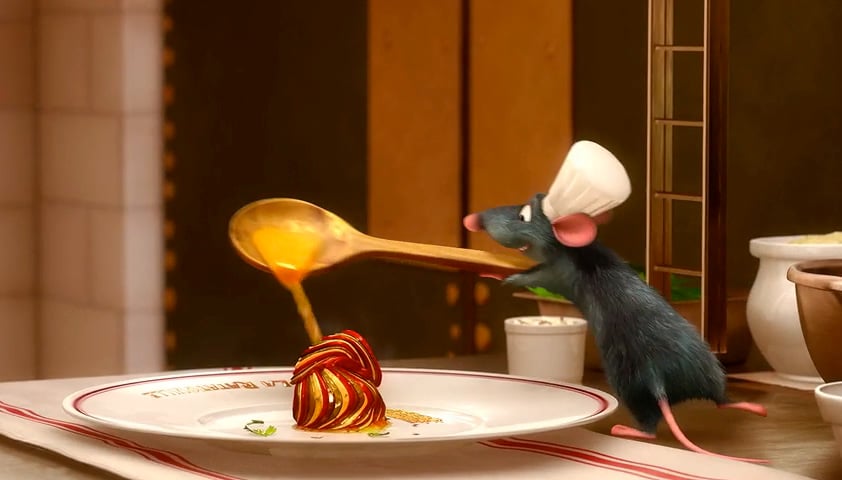 Ratatouille (2007)
No list of movies about food is complete without Ratatouille, the Academy Award-winning Pixar charmer about an aspiring chef (who is also a rat) in Paris. Its enduring legacy led to one of the more bizarre moments in 2022's Everything, Everywhere, All At Once (which is really saying something) and an impending sequel, released over 15 years after the beloved original.
Available on: Disney+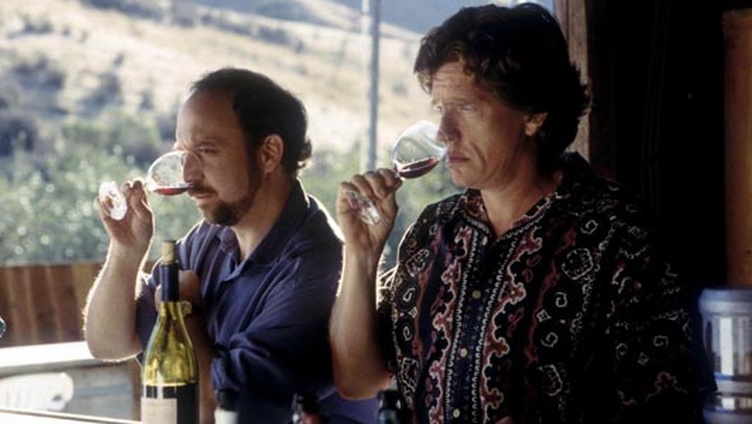 Sideways (2004)
When you're looking for the perfect food movie pairing, settle in for the sweet, slightly somber, but very funny Sideways. Fun fact: the wine-obsessed film was so impactful, that it led to a measurable decline in merlot sales thanks to this Paul Giamatti sentiment: "If anyone orders merlot, I'm leaving. I am NOT drinking any f****** merlot!"
Available on: HBO Max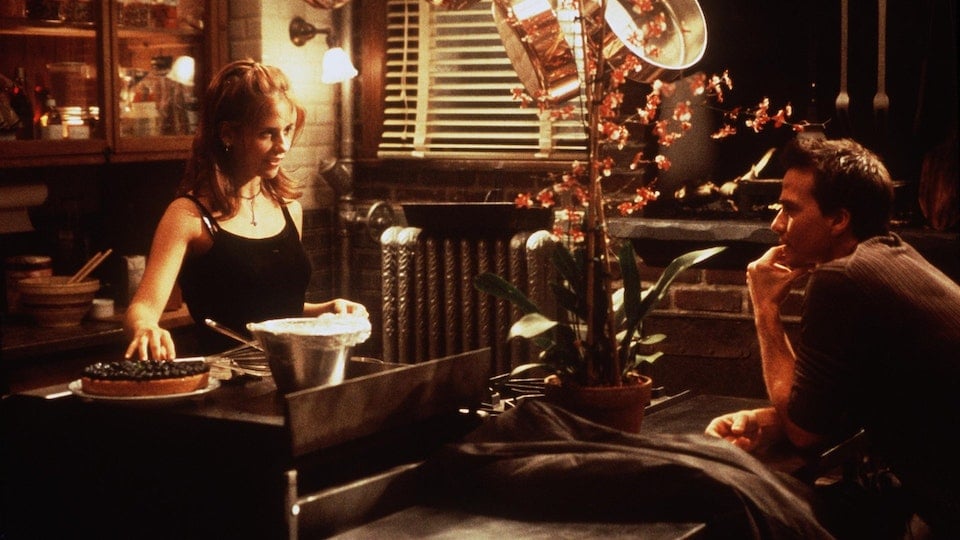 Simply Irresistible (1999)
This bonkers little movie about a mediocre chef (Sarah Michelle Geller) whose dishes become brilliant (and aphrodisiacs) with the help of a magical crab is, frankly, not a great film. But go in with proper expectations (prepared for a wild performance from the great Patricia Clarkson, who is also, coincidentally, in No Reservations and Pieces of April) and I promise you'll have fun.
Available on: Apple TV or Hulu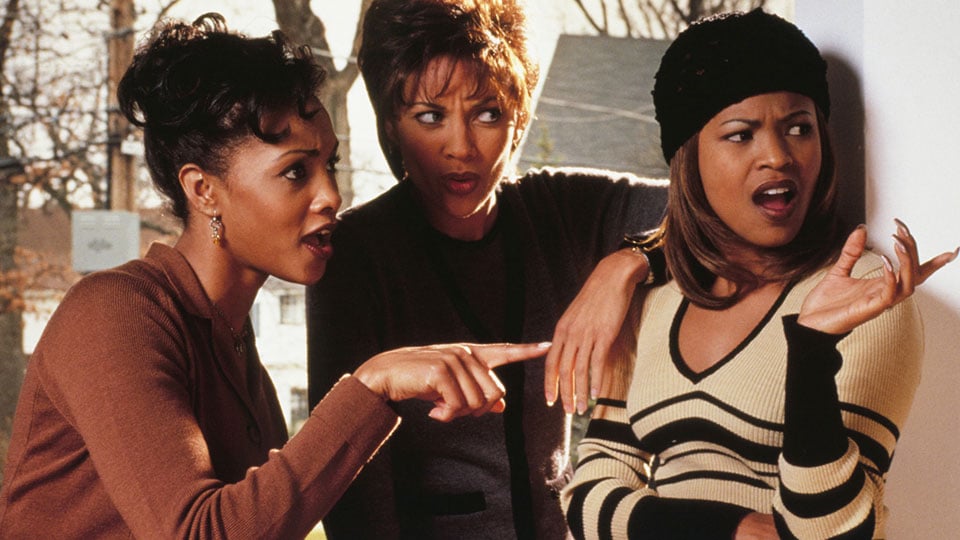 Soul Food (1997)
Set around Sunday family dinners in Chicago, the 90s classic features as much warmth and comfort as its title suggests. Plus, Nia Long wears an absolutely killer beany/sweater combo.
Available on: Amazon Prime or HBO Max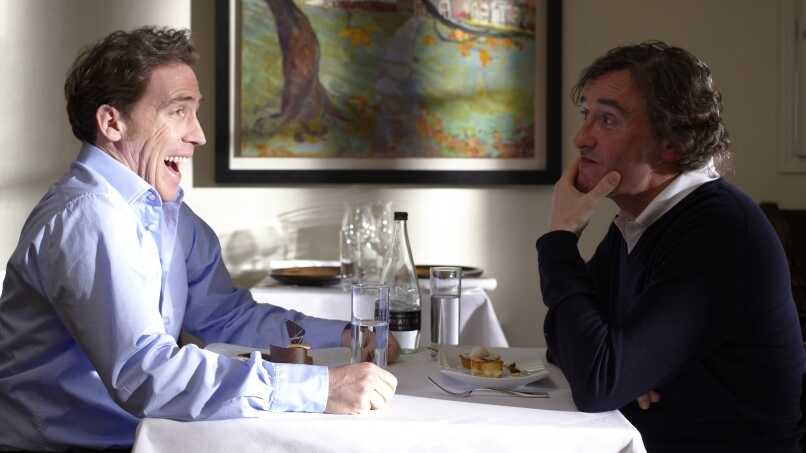 The Trip (2010)
Come for a tour of Northern England's finest restaurants. Stay for the enduring, ebullient chemistry between Steven Coogan and Rob Brydon.
Available on: Amazon Prime or Apple TV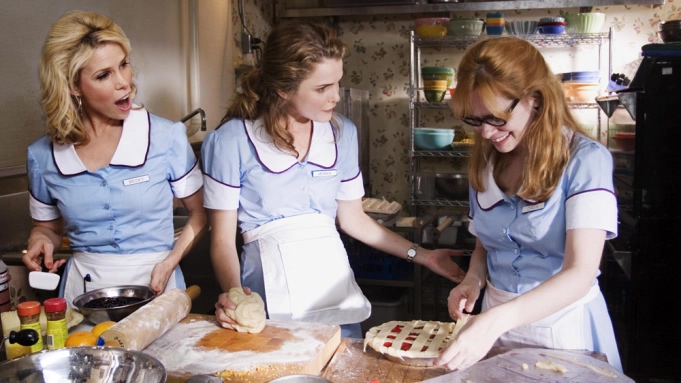 Waitress (2007)
Every scene in this sweet movie is a treat, but I'd happily watch just the interludes, where Keri Russell dreamily narrates exactly how to craft the sugary, buttery pies in her head (from Kick in the Pants Pie to Pregnant Miserable Self-Pitying Loser Pie), on an endless loop.
Available on: Apple TV or Vudu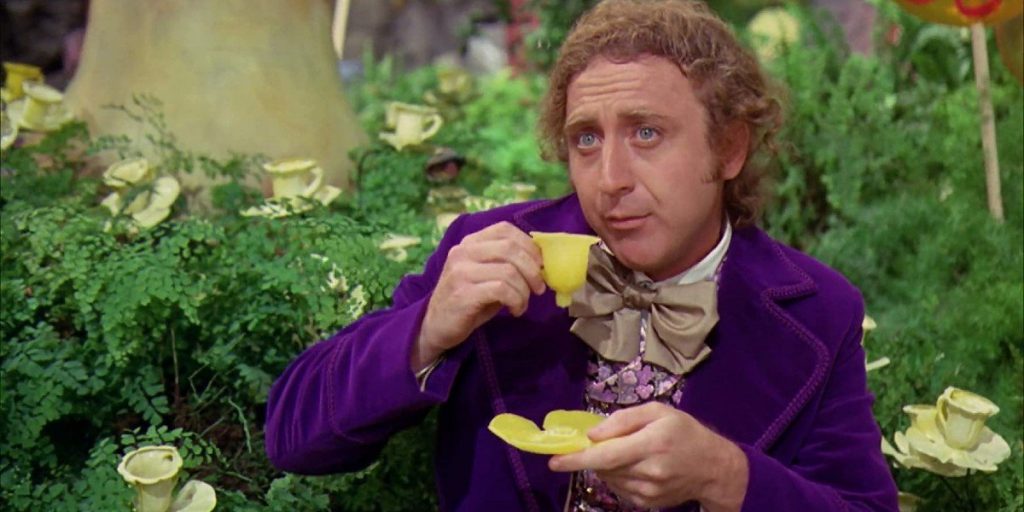 Willy Wonka and the Chocolate Factory (1971)
When it comes to the food in Willy Wonka, it's not so much about the chocolate as it is about the creativity of the flavors. There are your roast beef chewing gums and giant fruity gummy bears, but your mind is left to fill in the tasting blank for things like edible teacups or everlasting gobstoppers. But whatever you do, don't Google snozzberries.