While I'm always down for a good salad, by the time winter is over, I'm officially done eating my go-to leafy greens topped with pecans, dried cranberries, and sweet potatoes. I'm also ready for lighter meals that don't make me feel any bloat so I feel like getting outside and being active in the beautiful weather. Enter: spring salad recipes.
As soon as spring rolls around I immediately start craving the cool, crisp, and fresh flavors of seasonal produce, and these spring salad recipes take advantage of them all. It just makes sense: hot soup is for the cold winter, and cold salads are for the warm spring. 
Salads have always been my mom's specialty. Every time we'd return home from vacation to four ingredients in the house, she'd somehow manage to serve my family a salad that would make Sweetgreen jealous. While this makes me incredibly lucky, it also makes me a salad snob. I don't settle for just any salad. In my opinion, a great salad has a surprising flavor combo, covers multiple food groups, and gives me all of the nutrients I need from a one-dish meal. Does it sound like a tough order? Well get ready, because I've rounded up my top 10 spring salad recipes that do just that. Read on and enjoy. 
This recipe is from our interview with Chef Seamus Mullen. It's made from just a handful of spring's freshest ingredients and comes together as so much more than the sum of its parts. Camille notes that the peppery radish and fennel are beautifully balanced by the richness of the avocado for a perfect first course or side dish.

If you're looking for a main-course salad to serve on a warm spring night, this is it. Sometimes a simple salad with chicken, a veggie, and almonds does more for me than ingredient-packed salads. Which I'm not complaining about, because it makes things so easy. Plus, lemon vinaigrette with a hint of Dijon mustard is one of my go-to dressings for anything. 
I always love a salad that incorporates my favorite fruit and spring's newly sweet strawberries. Camille describes this recipe as a combination of just a handful of ingredients that takes minimal effort and has maximum impact. Feel free to swap in whatever combination of peppery greens, fresh fruit, nuts, and cheese you have on hand. It's an infinitely versatile and crowd-pleasing combination.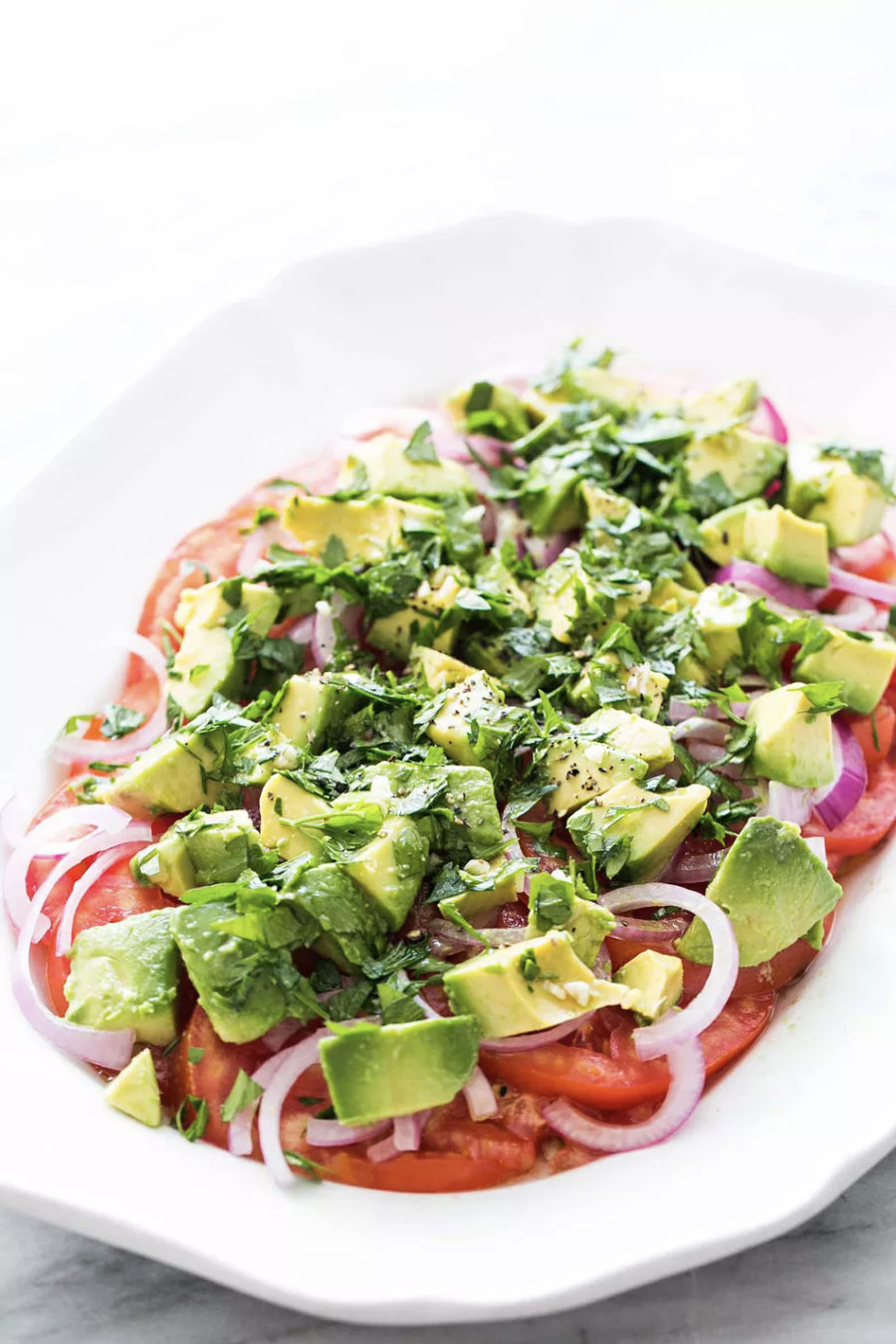 My grandfather used to grow tomatoes that even tomato haters would love, and I can't think of a better way to use them than in this light spring salad with onion, avocado, and all the good seasonings. The best part is that it is so simple and can be whipped up in no time. Perfect for serving large groups.

According to Suruchi, this is basically like an Indian chopped salad. You just prep all of the ingredients by chopping them up and tossing them together with the light dressing and you're good to go. 

I wouldn't call myself a huge cucumber fan, but when it comes to cucumber salads I am all over it. Same with pickles– I don't love them, but I am a sucker for dill flavor. Weird, I know, but all that means is that this salad is sure to please even the pickiest of eaters. Not only is it so easy (you only use three kinds of vinegar and a handful of ingredients), but it keeps you cool at any outdoor picnic. Austinites, if you don't want to make it yourself, I highly recommend the Cucumber Dill Salad from Food! Food! Life-changing.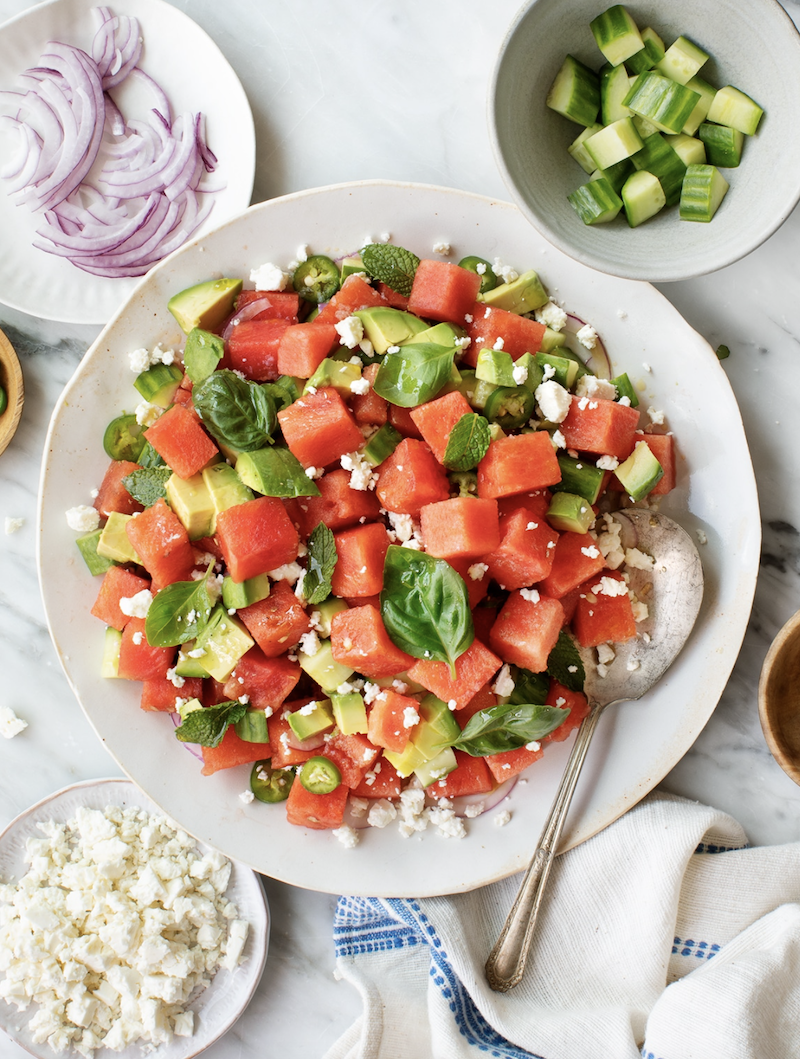 Yes, I know that watermelon technically is a summer fruit, but I start eating it the second it becomes available. I can't help it, I crave it all winter long and quite literally spring at the chance to have it again. Filled with cucumbers, red onions, mint, and feta, all ingredients in this recipe shine.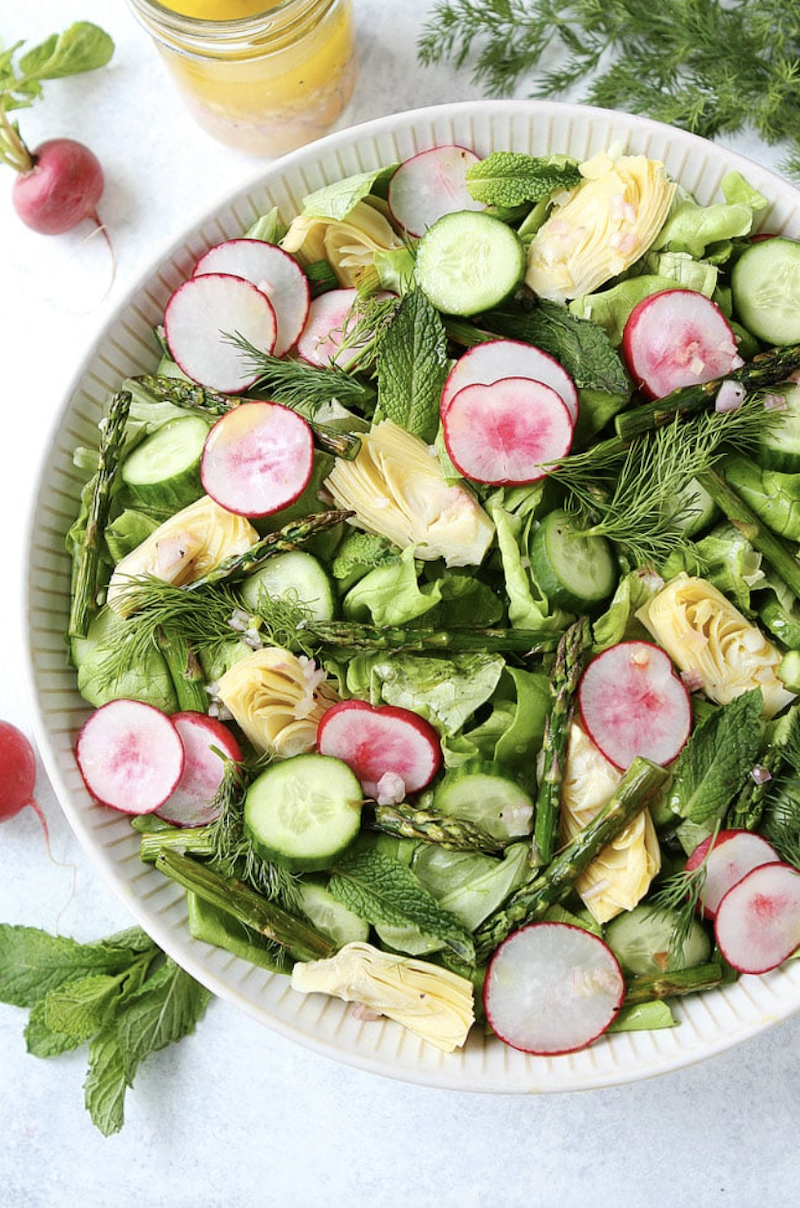 "Perfect" is the only word to describe this spring salad. It uses all of spring's superstars: asparagus, artichokes, cucumber, fresh herbs, and more. This salad is both a crowd pleaser and a perfect contender for meal prep.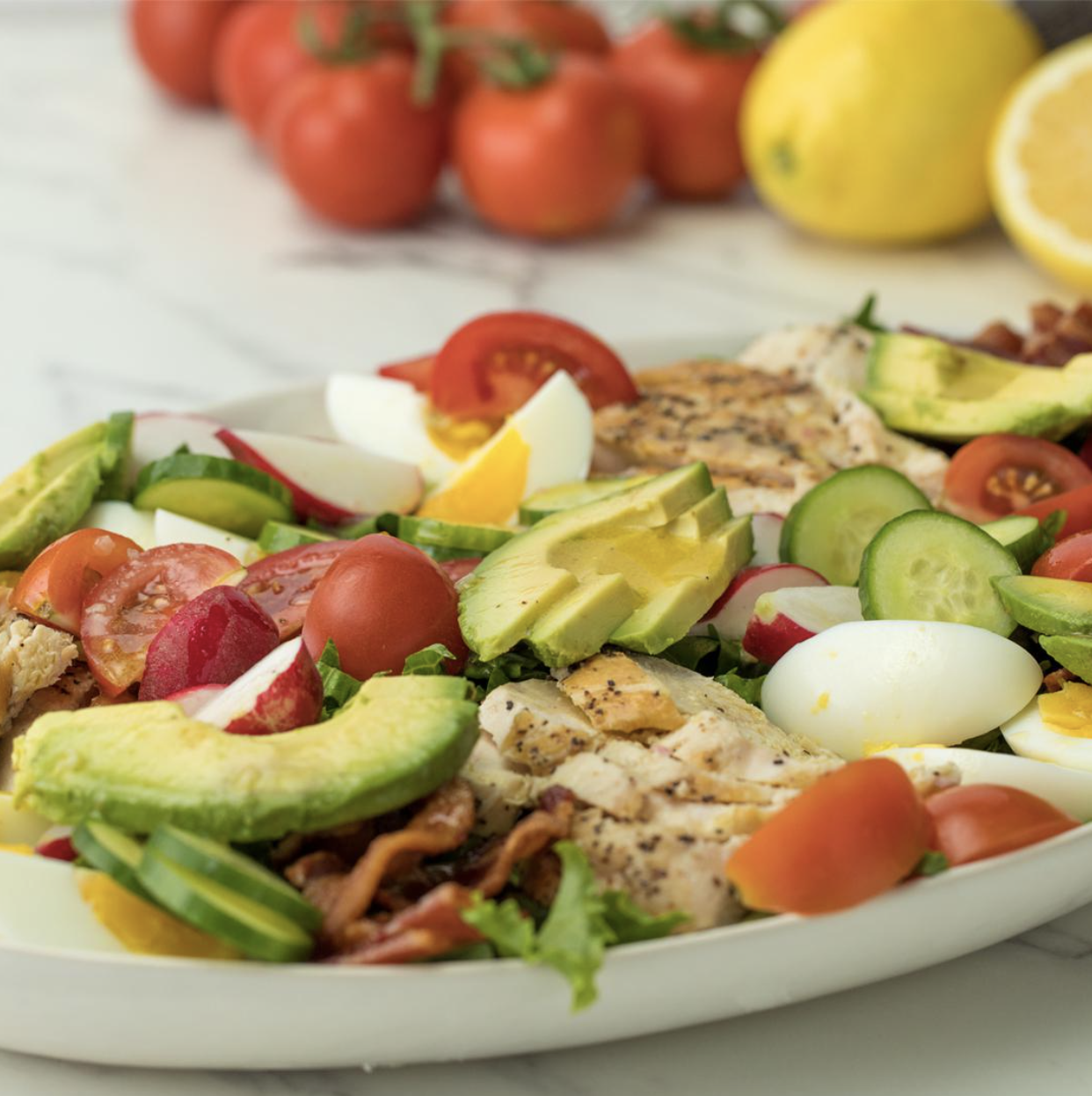 Some may argue that a Cobb salad is a year-round thing, but it takes me back to spring break with my family a few years ago when I had a Chicken Cobb Salad on the beach every single day. So in my book, I associate it with spring! Not to mention all of the spring produce it packs in: tomatoes, radishes, cucumbers, etc. Sometimes traditional is best. 

This salad is a stroke of genius with its recommendation to swap your normal salad greens for fresh herbs. I love potatoes as much as the next person, but the herbs and radishes add a fresh, spring taste that can't be beat (okay, maybe by truffle fries). Top it off with an easy green goddess dressing, and voila! 
Do you have a favorite spring salad? Share the link with us below!
Loved this post? Pin this graphic to come back to it later.