Don't worry, I'm well aware that we're smack-dab in the middle of soup season. But no matter the weather outside, I'll never tire of a fresh and satisfying salad. And since my TikTok saved folder is chock full of fun salad recipes (and my weekly menu is getting pretty stale), I knew it was time to mix things up a little. Enter: The Viral TikTok Salads Taste-Test.
The process required a lot of chopping (and even more dishwashing), but with the help of a few girlfriends and a couple of glasses of wine, we made it through. We tried everything from Baked By Melissa's famous "green goddess salad" to the salad Bella Hadid swears by. Keep reading to find out which one was worth the chopping time.
Featured image by Nihel Ayari.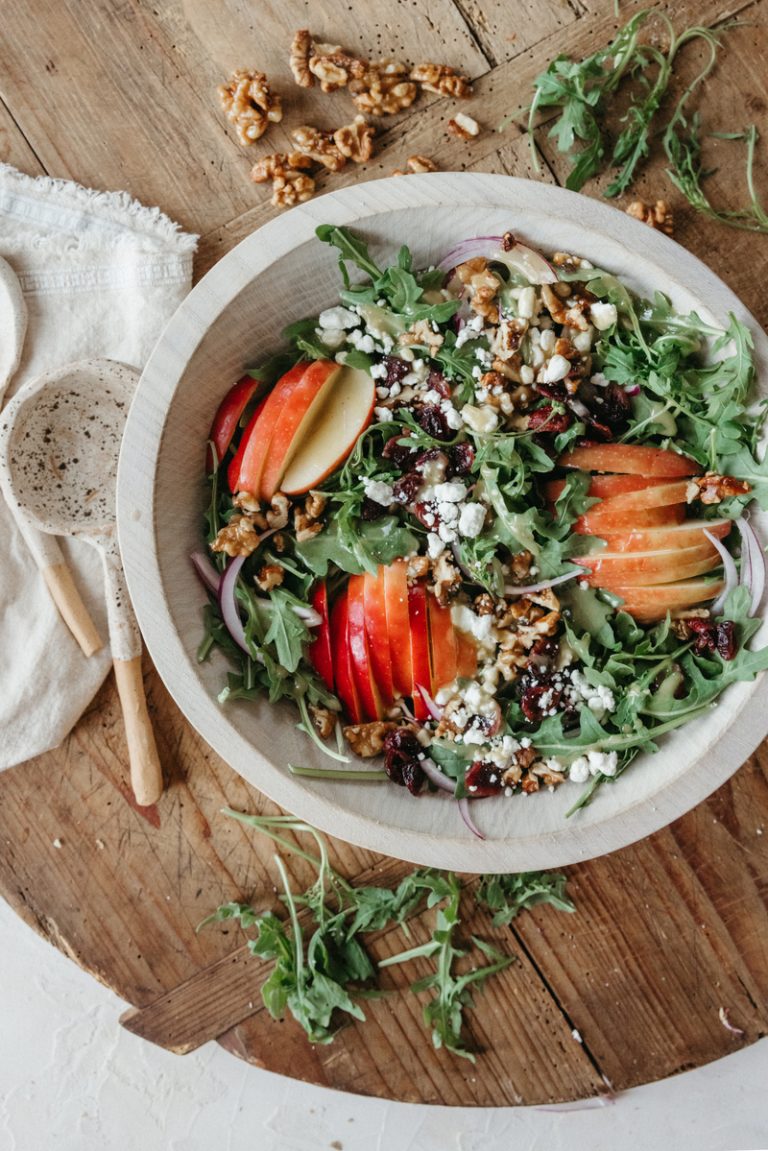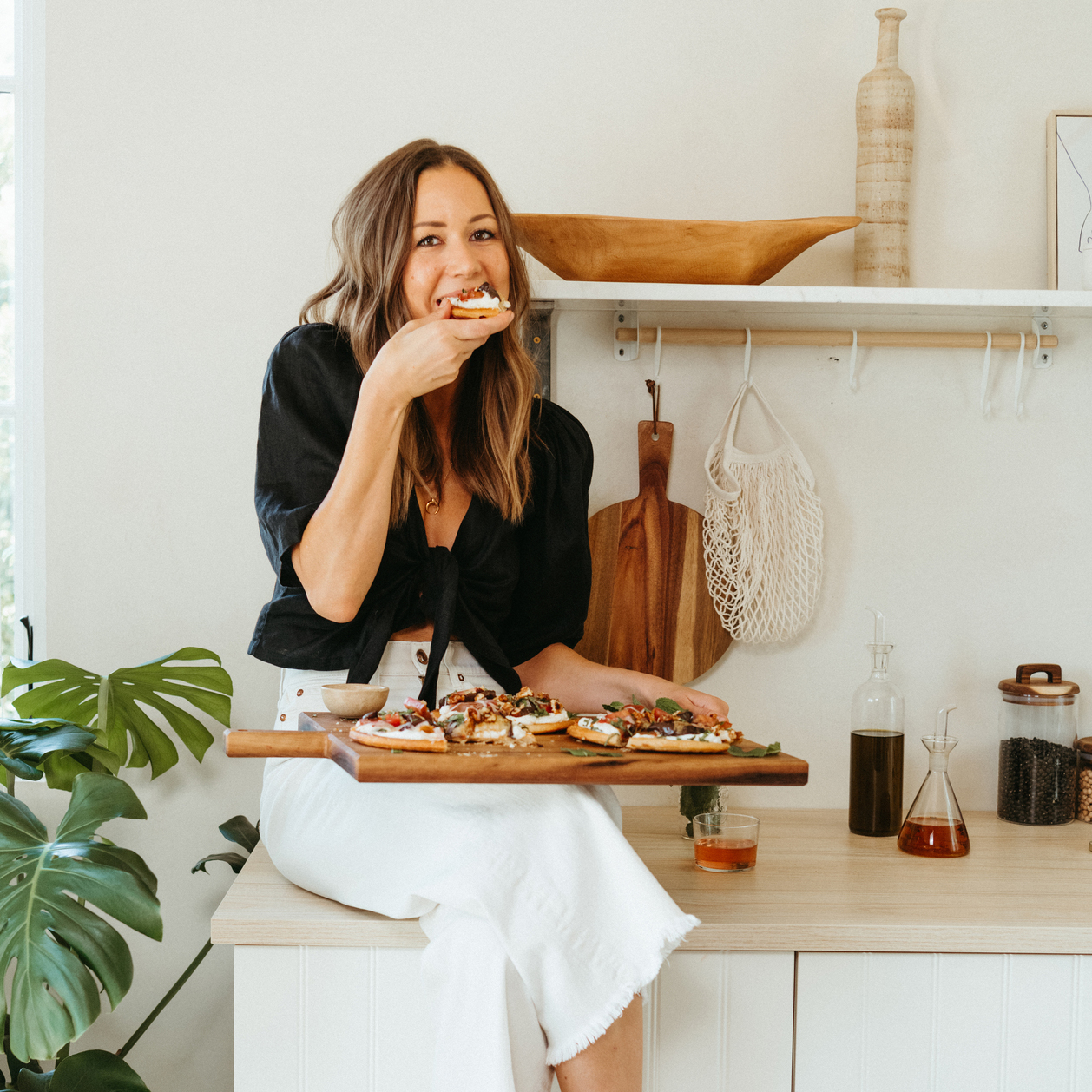 Subscribe
Our Top 10 Recipes
Sign up to receive a FREE E-BOOK of my top 10 most popular recipes of all time!
Thanks for Signing Up!
Oops!
Looks like you're already signed up or your email address is invalid.
Oops!
Looks like you unsubscribed before click here to resubscribe.
The best thing about these salads is their penchant for creativity—none of them come anywhere close to rabbit food. Lettuce-only, boring salads are out and a new era of salads is sweeping our social media feeds. And these viral TikTok salads, dear readers, will make you start craving the green stuff.
Some of these salads should be more appropriately called "dips" to be eaten with chips, but however you dice it, you're getting a big bowl of vegetables. So if you'll allow me a bit of flexibility on the criteria of "salad," keep reading for the most delicious salad recipes on TikTok, ranked!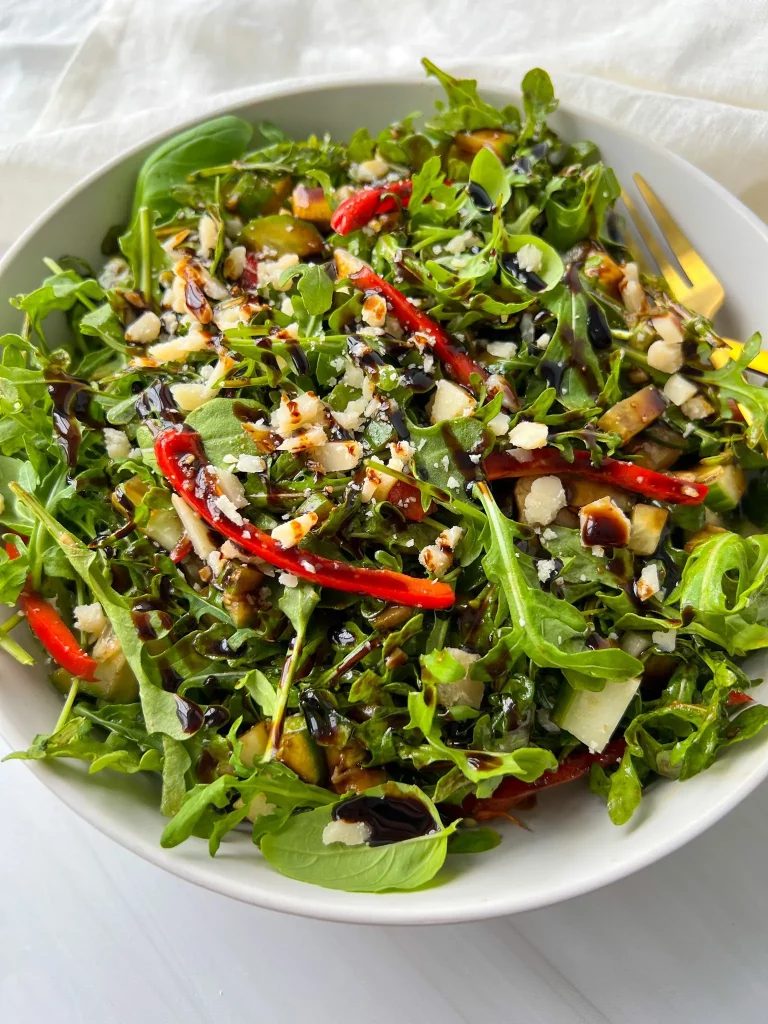 Top 5 Best TikTok Salads, Ranked
With a salad lineup as solid as this one, anything short of perfect was going to stick out like a sore thumb. Unfortunately, the Bella Hadid salad was the black sheep of the bunch. There's nothing wrong with this salad per se, but it is definitely underwhelming. It would be fine as a side salad to a beautifully cooked meal, but unlike its namesake, it does not have main character energy. If there's one thing that carries it though, it's the crunchy red bell pepper.
#4 Caesar Salad From Scratch
I'm embarrassed to say I never really realized that Caesar salad contained anchovies, capers, or a raw egg yolk. (Or frankly, that pro chefs make the dressing in a wooden bowl, smashing the garlic, salt and capers together with two forks.) Needless to say, my technique needs a lot of work, but it was fun to learn this new method to make Caesar dressing from scratch. I recommend using an extra large wooden bowl to make things as seamless as possible. This bowl from Camille's new line is the perfect size. I can't wait to make this one again and toss on some grilled chicken for an extra protein boost. It's a classic done right—just be sure to add a healthy dose of parm.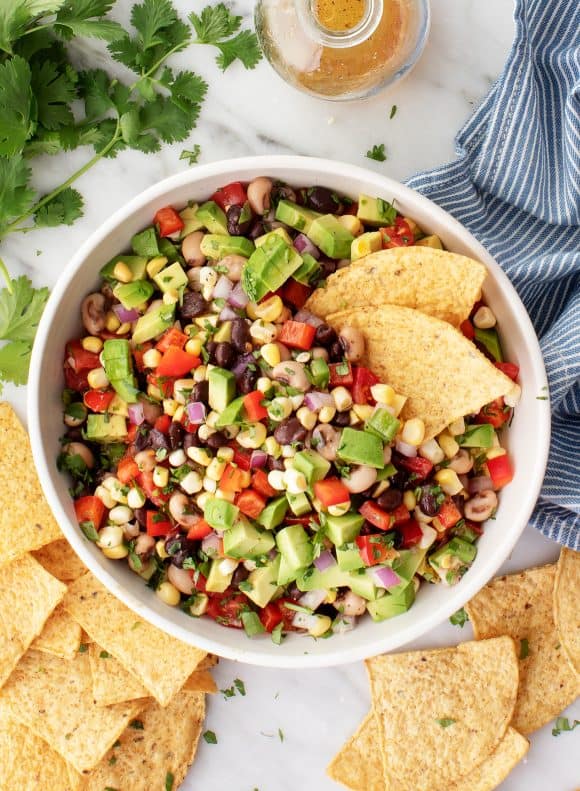 I'll be honest, this was the salad I had the least amount of faith in. Perhaps it was the name or the list of ingredients that made me skeptical, who's to say. But I have to tell you—this salad surpassed all my expectations. The combination of bell peppers, corn, and red onion adds beautiful color and creates an interesting flavor profile that'll make you reach for another chip. Bonus: This one kept so well in the fridge and made for the perfect snack all throughout the week. If you like your food super spicy, add a couple more chopped jalapeños to take the heat up a notch. Be sure to serve this at your next get-together—it's literally bursting with flavor.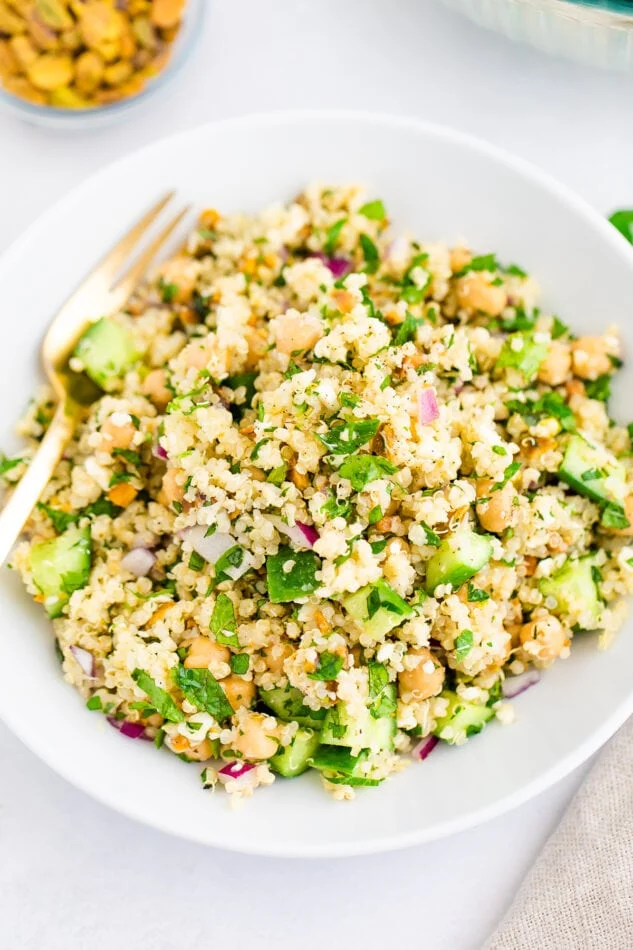 #2 The Jennifer Aniston Salad
Upon taking our first bite of this salad, we all burst out in vocal praise. (I won't lie, we got dangerously full on this salad before trying the rest.) Suffice it to say that I will be adding this salad to my weekly rotation and enjoying it once a week, maybe more. This salad is best enjoyed warm, which might be a strange requirement, but it makes a world of a difference. The recipe calls for a full can of chickpeas, but I recommend lowering to a half-cup to make it easier to digest. Otherwise, it's absolute perfection and is the perfect balance between hearty and light.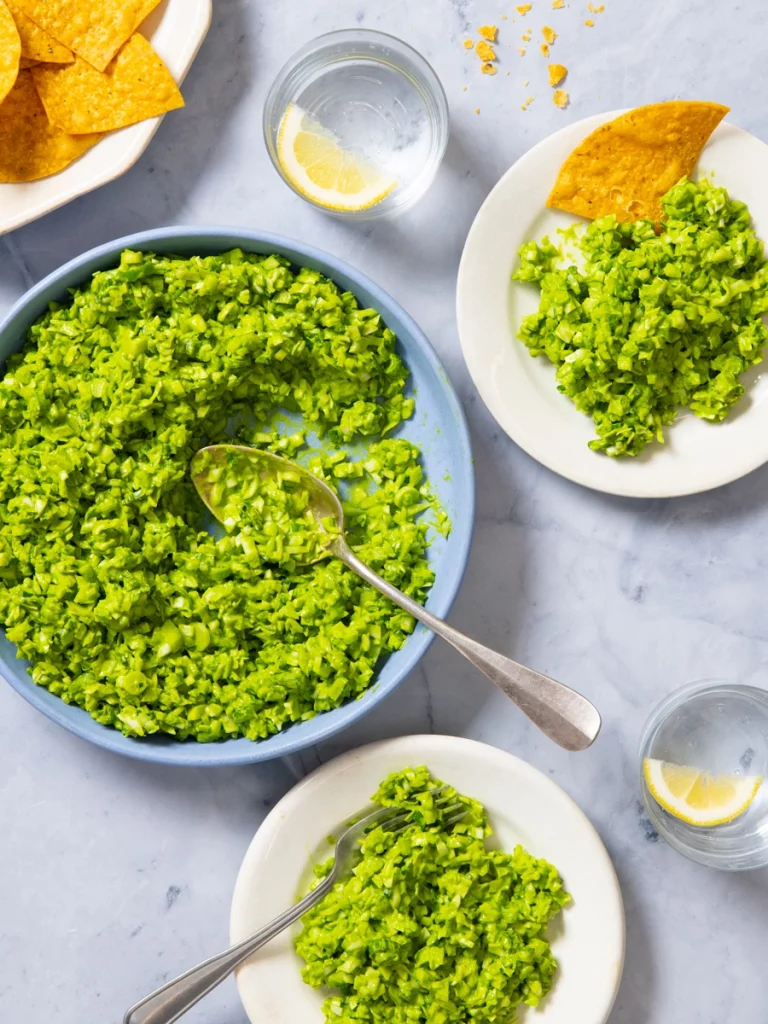 #1 The Green Goddess Salad
If you've thought about making this salad, please take this as your sign to dive in. It easily won our top spot for the best salad of the bunch. Packed with flavor and full of nutrients, this salad is going to be the main star of any potluck you'll attend. The base is made from thinly chopped cucumber and cabbage, and the dressing is full of flavorful ingredients like garlic, walnuts, nutritional yeast, shallots, basil, and some sneaky spinach for added nutrients. It pairs perfectly with tortilla chips and will disappear in no time. Note: We adjusted this recipe slightly by adding a full avocado to make the dressing creamier and more filling. Highly recommend.
Which of the viral TikTok salads are you trying first? And let us know if there are any others we should try next!