I was seeing it over and over again—the same Instagram-sponsored post from Sheertex, where a woman's pretty, pointy-nailed hand tugs on a pair of neutral-hued nylons every which way. It was leaving me torn (pun intended). Sure, the visual was cool, but does anyone really wear pantyhose anymore to the point that they need to invest $60 in them? Do I actually need to worry about stockings at all in the year 2023? (Maybe I need to worry about stockings more in the year 2023?) I set out to get a temperature check on tights—the best tights, to be precise.
What I found was that while stockings are a trend that ebbs like any other, the idea of "hosiery" has a tendency to feel constraining, particularly through a feminist lens. The New York Times noted Meghan Markle's 2018 post-wedding appearance at Prince Charles' 70th birthday in very pale hose.
"Perhaps this is an indication that the former actress is bowing to conservative pressures of royalty or perhaps she was—like a lot of us might—just dressing more formally than usual," wrote Harpers Bazaar at the time.
Markle appeared hosiery-free a few months later, but the correlation between tights and a more conservative look had been drawn.
Featured image by Michelle Nash.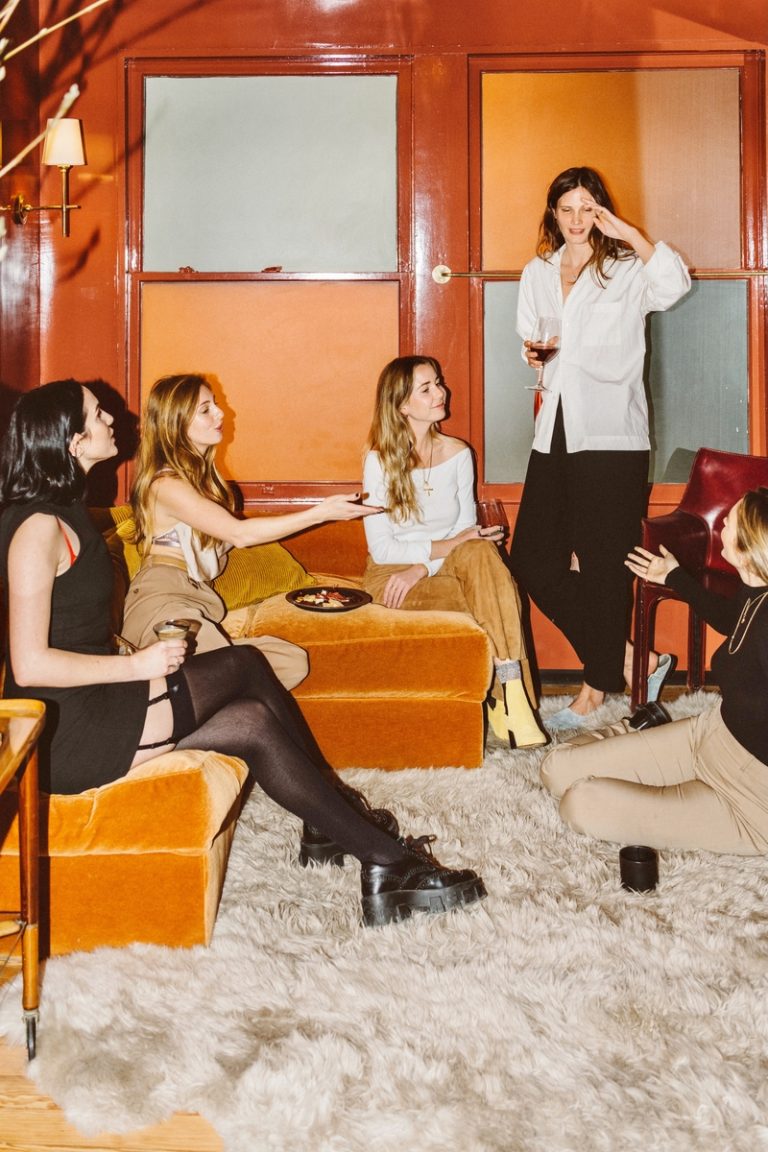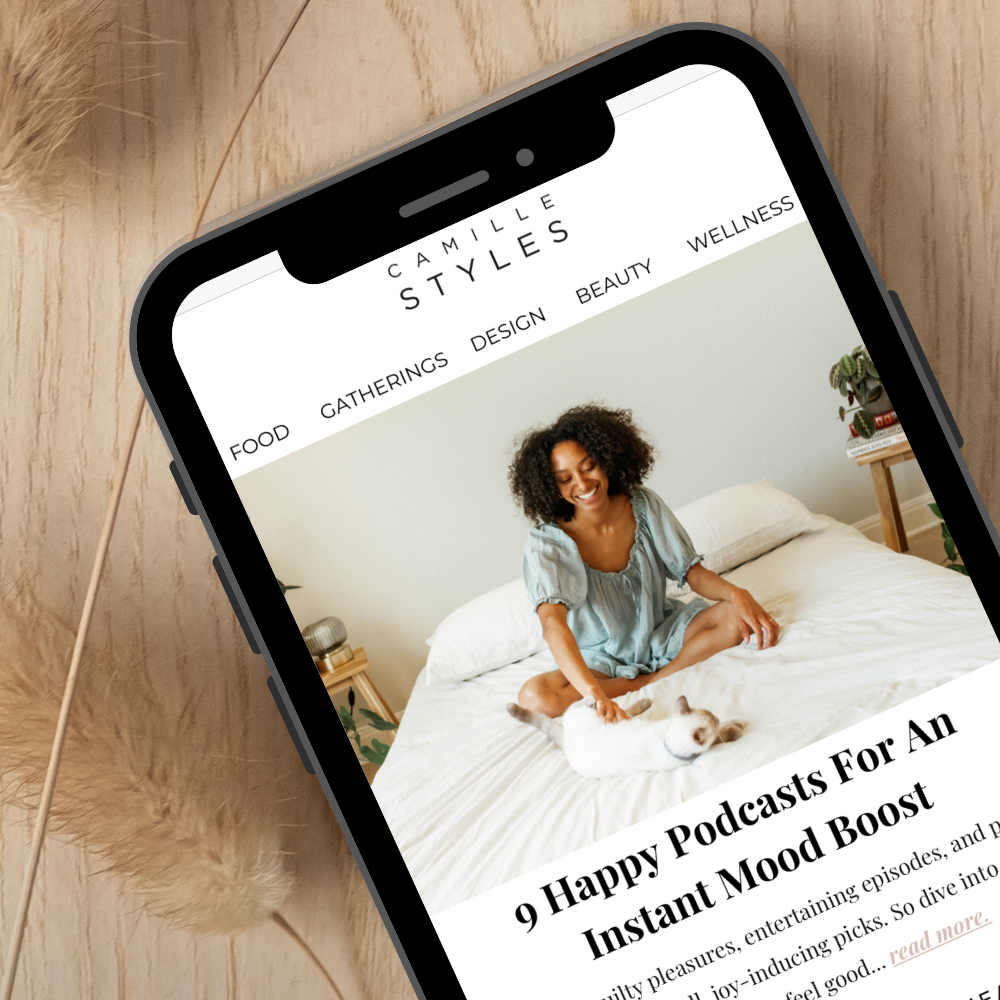 Subscribe
Get the goods.
Gatherings, food, design, wellness, and more—it's the newsletter you'll actually want to read.
Thanks for Signing Up!
Oops!
Looks like you're already signed up or your email address is invalid.
Oops!
Looks like you unsubscribed before click here to resubscribe.
Tights: A Brief History
However, in the years that followed, top designers began putting hosiery front and center. Chanel debuted monogrammed tights in a 2020 show. Statement hosiery and the thigh-high stocking boot became a thing. Beyond the runway, hosiery began to have a more feel-good air. (See direct-to-consumer hosiery brand NudeBarre's buoyant video that makes tights look genuinely freeing.)
Of course, we can usually look to the past to inform current trends. In this instance, it may be best to look back to the 1940s, when the end of World War II (and the rationing of nylon for use in things like parachutes and hammocks) led to the "nylon riots." Thousands of women lined up to snag a pair of tights when they finally returned to stores.
After a challenging past few years, people are dressing up. And thankfully, today's coolest brands are often made with far more sustainable materials than petroleum-based nylon. Ahead, I've zeroed in on the seven best tights brands available now. From hosiery stalwarts like Hue and Fogal to innovative newcomers like Swedish Stockings and (of course) Sheertex.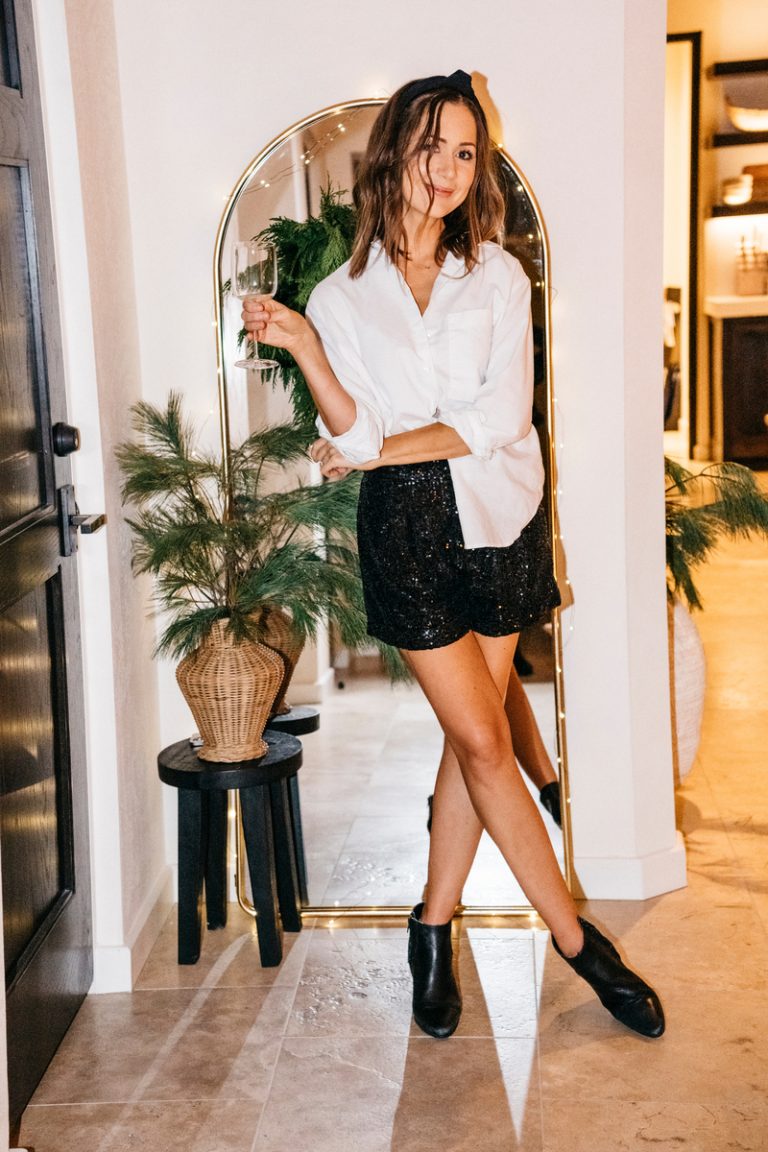 The 7 Best Hosiery Brands for Slick, Modern Stockings
Nadja Forsberg and Linn Frisinger were inspired to create their pioneering sustainable hosiery brand after seeing The Light Bulb Conspiracy, a 2010 documentary highlighting the deliberate shortening of product life spans to promote more sales. With the wear-and-tear nature of modern pantyhose (and the environmental impact of petroleum-based nylon), the duo set out to create an innovative brand that could disrupt the industry.
In addition to being built (with recycled and natural materials) to last, Swedish Stockings makes a beautiful product—from semi-opaque staples to more fashionable designs.
Inclusivity is at the heart of former dancer Erin Carpenter's Nude Barre. The brand's convertible opaque tights and fishnets come in 12 shades that redefine the color "nude."
The most Instagram-famous modern hosiery brand is also the most science-y. The Sheertex knit, eye-catching for its ability to be tugged in all directions without snagging, achieves its anti-rip ability thanks to a strong, stretchy fiber crafted in the brand's own facility in Montreal.
Sheertex's range of tights and hosiery keeps it simple with classic sheer and opaque options, as well as a few patterned offerings (including the brand's popular Micro Dot).
A luxury leader since the Austrian brand's inception in 1950, Wolford's high-quality hosiery is the biggest splurge on this list (and Kate Middleton's go-to black tights). But they reportedly last forever and have survived several snag tests. Wolford also offers a versatile range of its carefully crafted hosiery—from shapewear and satiny classics to fashionable metallic options and a limited-edition skinwear collection with Mugler.
Crafted with 100% recycled fabric and 3-D-knit technology in a zero-waste factory in Italy, Les Belles' eco-conscious hosiery flips the script on the idea of stifling pantyhose. Designed for every size and gender, Cecile Antier's vast range of tights come in both straightforward opaque and playful patterns.
The beloved Swiss brand was established in 1921, and has delivered on its promise of luxurious hosiery (often blended with natural fibers like silk or cashmere) for the past century. And while Fogal has ventured into gorgeous activewear and collaborated with designers like Zadig & Voltaire, the brand's silky, barely-there tights (available in every skin tone) truly distinguish the hosiery stalwart.
Launched by two New York City artists in the 1970s, Hue's comfortable (and often colorful) tights have remained a legwear mainstay for good reason. As one Reddit user posted in "The Girl Survival" Guide sub, "Holy Hue leggings, where have you been all of my life?"
For maximum comfort, consider Hue's CUSHN Tights, which feature cushion on the ball of the foot.
Every product is curated with care by our editors. If you buy something through our links, we may earn a small commission at no cost to you.