People's careers can be mysterious things. I know this because, after many years, I'm confident my parents still don't understand my job—though they do support it! And truth be told, I couldn't tell you exactly what most of my friends get paid to do either. But despite their enigmatic nature, there is one universal job truth: at some point, we are all going to feel overwhelmed at work.
"It is normal to feel overwhelmed at work from time to time," shares Kathryn Lee, a New York-based psychotherapist. "Regardless of your field or role, work can be stressful! However, if you are finding yourself persistently feeling overwhelmed, that can be a slippery slope to burnout."
Featured image by Teal Thomsen.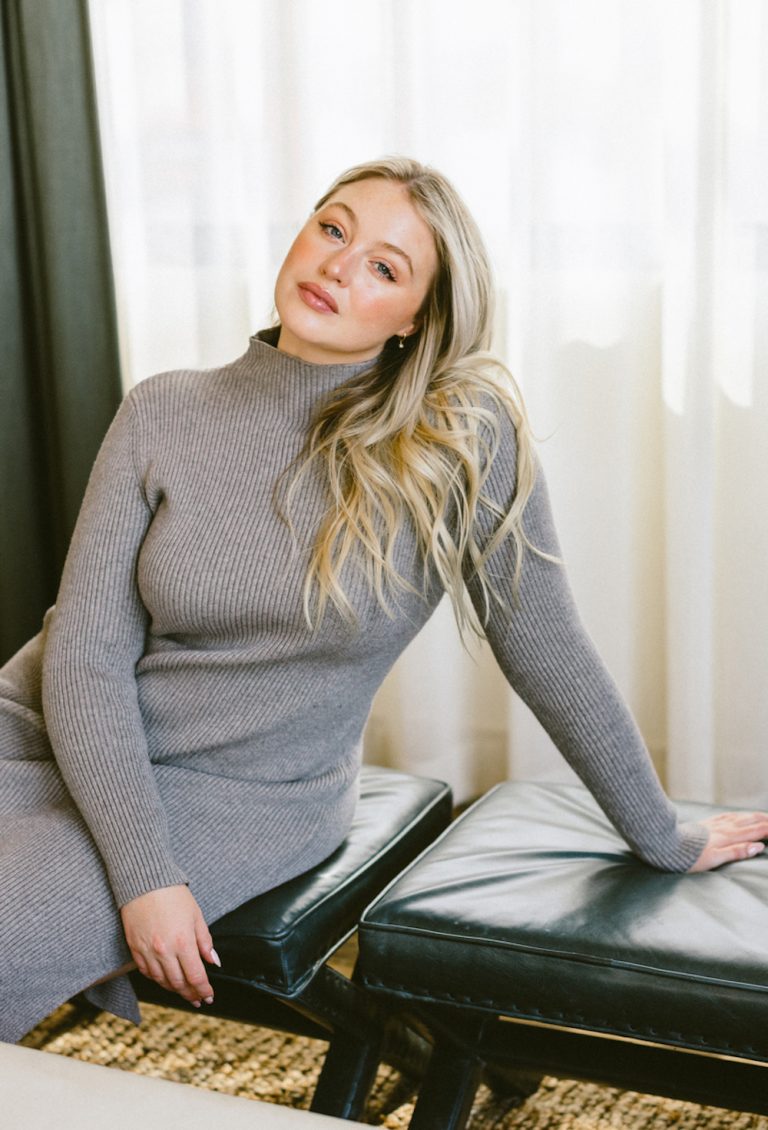 In our current pop culture moment, "burnout" is a buzzy term that tends to get conflated with the idea of being overwhelmed. But they are not one and the same. While feeling overwhelmed often leads to a reactive, emotional response, those experiencing job burnout are typically too exhausted to feel or react at all.
"Feeling overwhelmed can be a sign of burnout; however, burnout is a result of chronic and persistent feelings of stress," Lee adds. "It can occur when we are constantly feeling overwhelmed and drained."
Promptly addressing feeling overwhelmed at work is crucial to avoiding burnout down the road. Thankfully, Lee took the time to share some tips for how to cope, and how to communicate your mental health to an employer. And just remember—it's totally normal.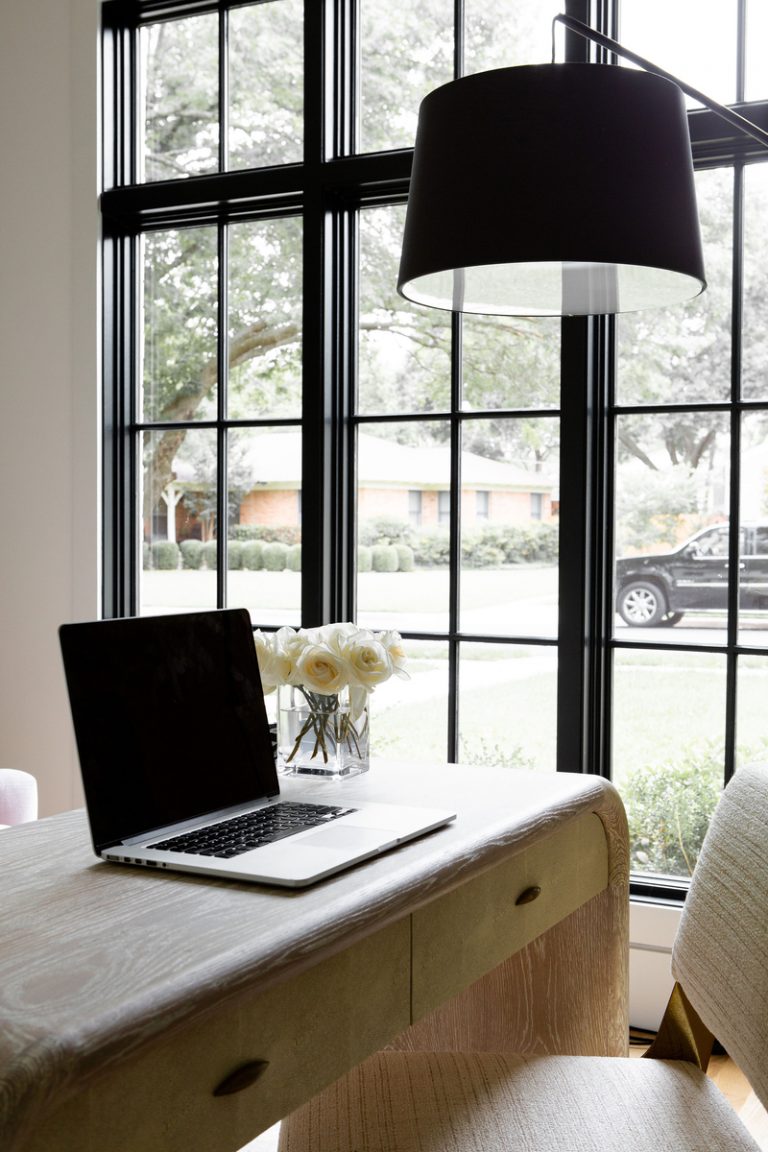 What stressors cause overwhelm in your work day?
"Individuals can feel overwhelmed if they have various responsibilities and feel that they do not have the support, time, energy, or means to accomplish what they feel they need to," Lee explains. "Sometimes, an individual may also feel overwhelmed because they are going through a life transition or a traumatic event."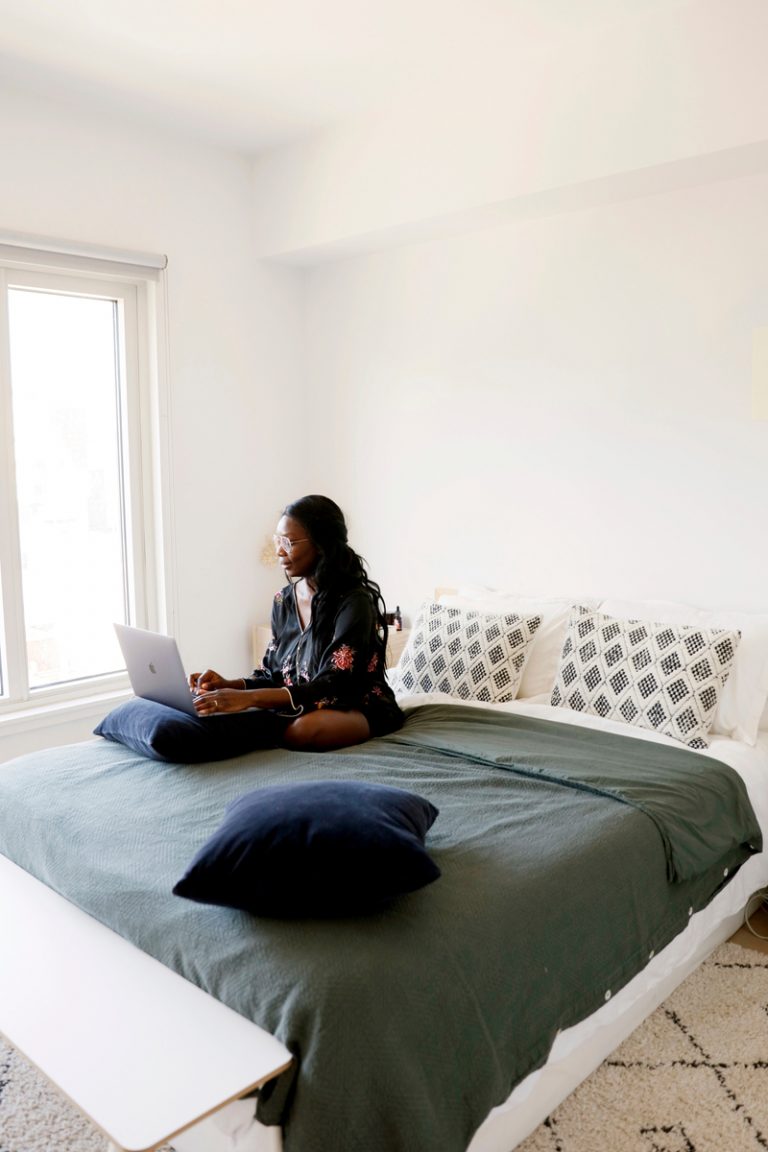 What tips do you have for someone dealing with workplace stress and feeling overwhelmed?
Set boundaries. Set and maintain firm boundaries that mirror your current capacity for work. For those that struggle with people pleasing this can be difficult; remember that you know your limitations and needs best.
Sleep. Sleep is integral to our brains and bodies; it allows us to reset and restore physically, mentally, and emotionally. Work on your sleep hygiene—you can start by creating boundaries and a routine around sleep.
Schedule breaks. If you are able, consider taking a mental health day or some time off. Make sure to take breaks throughout the day, even if it's five minutes to stretch and walk around your office, listen to your favorite song, get some fresh air, and take a minute to just breathe. Creating mental distance from work—even if it's brief—gives us time to pause and reset.
Relaxation exercises. Try practicing meditation or mindfulness. Keep in mind that mindfulness is not just focusing on deep breaths—it can be anything from baking or painting to implementing a skincare routine. Find an activity that can ground your mind and body.
Connect with your support network. It is easy for us to get lost in our own realities. Sometimes we might not even recognize how overwhelmed we are. Research has shown that the more people feel connected, the more they are able to manage stressful and traumatic events.
Work with a mental health professional. If you are finding yourself struggling with some of the tips mentioned, it may be pointing to deeply rooted narratives that we have internalized. Connect with a mental health professional who can work with you to identify these patterns and wounds.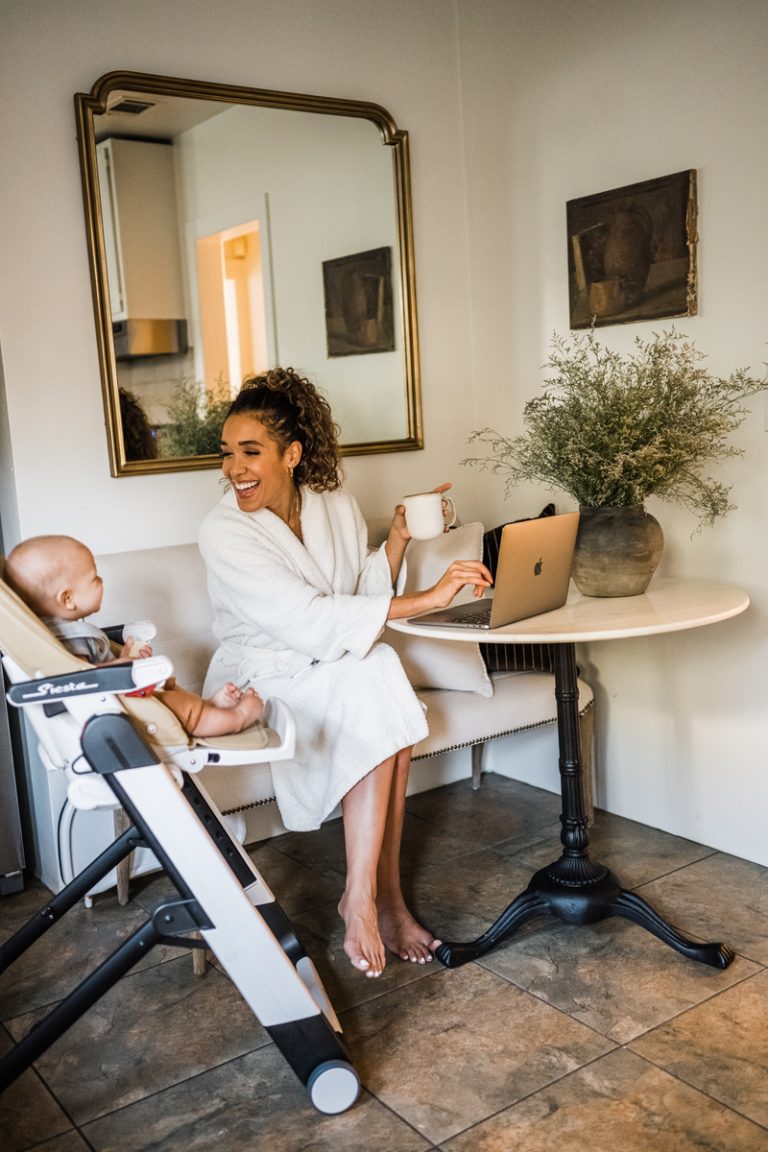 Is it okay to tell your boss that you're feeling overwhelmed?
Many of us, especially women (and absolutely millennials), grew up with a warning never to show weakness in our work life. Knowing when it's time to protect your mental health should be seen as a strength, but it can still feel stressful to share your workload needs with an employer.
"Yes, it is okay to tell your boss that you are feeling overwhelmed!" Lee shares. "There are many people competing for your boss' attention; your boss may be unaware of how you are feeling. Communicating your needs to your boss can provide an opportunity for you to re-prioritize tasks, manage deadlines, and delegate tasks.
"Keep in mind that you also will perform your best when you are feeling confident and stable; your mental health is an essential component to your performance at work."