When it comes to dating, there are new joys and challenges with every passing decade. As someone who believes that anyone can find love at any moment in their life regardless of age, I also believe that our priorities, tactics, and outlook has to evolve over time as well. I'm certainly not going to be dating and communicating with someone in my mid-twenties the same way that I would in my forties. (At least I hope not!) That said, this is oftentimes easier said than done, which is why I tapped a pair of relationship experts for their thoughts on dating in your 40s.
It can be easy to fall into the same relationship ruts over and over again. That can mean being stuck in a pattern of falling for people who don't treat you well, struggling with communication, or feeling depleted and frustrated after too much time on the dating merry-go-round. Dating in your 40s comes with a whole new set of mysteries, joy, and (for better or worse) baggage.
To get some tips on dating in your 40s, I spoke to Dr. Jamie Bronstein, a relationship therapist, coach, and host of "Love Talk Live" on LA Talk Radio, as well as Dr. Melanie Ross Mills, relationship expert and creator of Life Bonds. Their insights offer a fresh perspective on how to navigate dating in your 40s so that you can feel fulfilled, happy, and at peace with your relationships.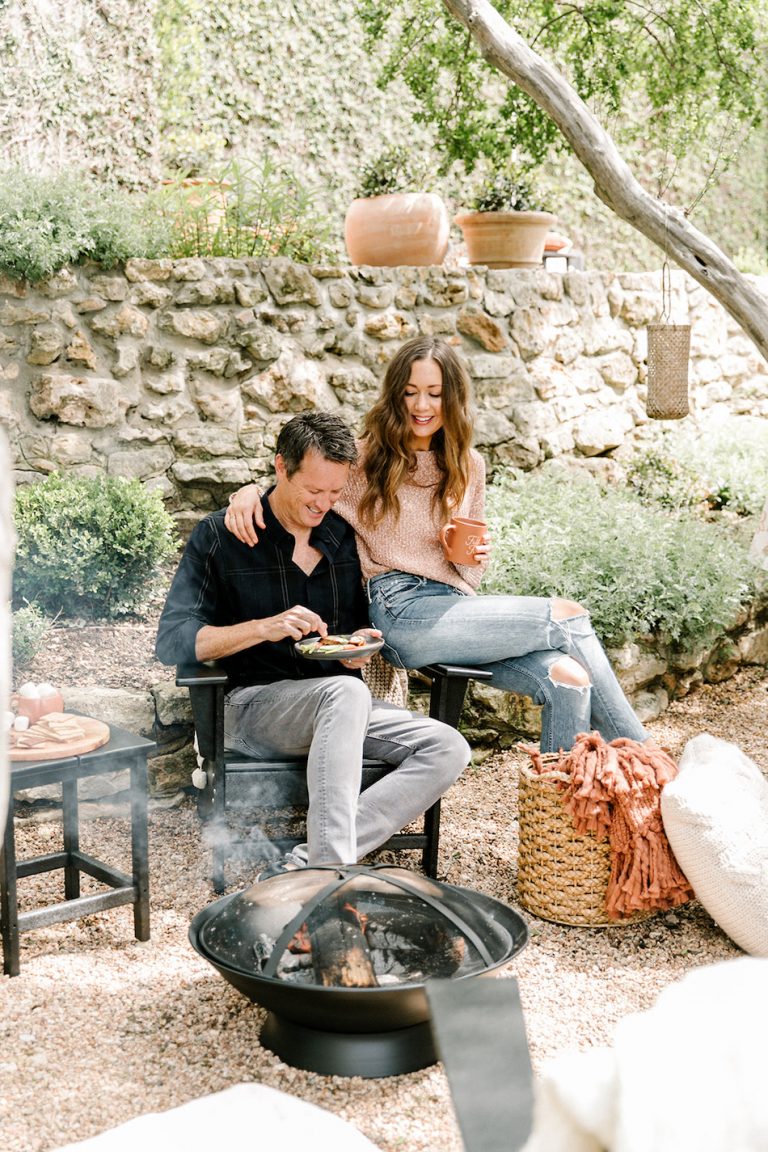 Dating in your 40s vs dating in your 30s
Both Dr. Bronstein and Dr. Mills note that dating in your 40s differs from other ages because you've had time to solidify what you want and don't want. People tend to have a better grasp on who they are and what they're looking for romantically. They have had many years of life and relationship experience, whether in marriage or a relationship, that has informed them and given them a wealth of internal knowledge and wisdom to draw from as they go on their dating journey to find love again.
Dr. Mills goes on to say that this discernment and wisdom that you've gained over the past 10 years can be a game-changer in who you choose and why you choose them. You're more secure in your identity and embracing your worth and you know what you bring to the table to a greater degree.
You're more comfortable in your skin and that's attractive—caring less what others think and more about what matters most to you.
She explains that as a 30-something, you're still trying to find your footing in life. Yes, you're more grounded and stable than in your 20s—but you're still building a career, figuring out friendship dynamics, and witnessing people divorcing around you. Life's real challenges and opportunities are kicking into gear. Everything you learn in your 30s transitions into acceptance and wisdom in your 40s, making it a beautiful time to date with a lot less baggage if you've taken the time to do the work.
Dr. Bronstein also points out that some people in their 40s are usually done having children, so they aren't assessing their date in terms of whether they would or would not want to have a child with them—which means there is less pressure throughout the dating process. This often means more relaxed energy exists between two people who are dating in their 40s. There is less pressure regarding the need to get married and have kids, so overall, things are more laid back, which always helps.
Scroll on to check out some expert tips for dating in your 40s
Prioritize dating
Dr. Mills is a big believer in priorities—we make time for the things that matter to us. Whether you're set in your ways or not, you're still making time for the things that matter most to you. If you want a fulfilling relationship, you make the time, you put in the effort, and you sacrifice when needed. It's not that complicated. She reminds us that relationships are challenging and require us to get over ourselves. They are beautiful and give us the love that we need to live a full life, offer security, and stability.  This doesn't mean we give ourselves up, it means we give of ourselves. Adjusting is a must because if you can't adjust, you're probably not ready to settle down.
Be respectful when children are involved
Compassion is key! Dr. Bronstein advises clients to cultivate compassion for themselves, their children, and their date. Everyone is doing the best they can. Do your best to strive for balance and be as honest with yourself and your date as possible.
Dr. Mills emphasizes that it's very important to always consider the children at this age because they're most likely to still be under your roof in your 40s. Her preference is to not introduce anyone you're dating to the children until they are ready. The fewer people children see coming in and out of your life, the better. It's important to respect their hearts and listen to yours. You may be excited to share them with your new partner, but make sure this is an introduction that has the potential to be a lasting mate. When it comes time to introduce them, she recommends making plans that involve other families and children so that there is less pressure.
Dr. Bronstein agrees, stating that ideally, it would be best not to introduce someone you're dating to your kids until you are in a committed relationship. It can be challenging for kids to keep meeting a different love interest frequently, and you want to let your kids know that they come first and they are your priority.
Do the work to heal old wounds
Each decade presents itself with unique challenges, and Dr. Mills has found that it can be challenging to date in your 40s if you've become set in your ways. It's possible you're holding back due to past hurts and unhealed wounds. It can be challenging to put yourself out there if it's been a hot minute since you've dated, or if you have an ex that won't give you the freedom to date. Work on becoming the best version of yourself that you can possibly be and you will draw healthier people to yourself and look more attractive too.
Get off the couch
Dating apps feel like the norm these days, but it is still possible to meet people IRL! Dr. Mills thinks there are really no limits to where and when you'll meet someone. However, there is one guarantee: you will not meet them sitting at home. Get out there, hang with friends, run some errands, and keep your eyes open.
As Dr. Bronstein says, "think of things you're interested in and do them. For instance, if you love to play tennis or go to the gym, go more often." What do you have to lose?
Find the dating app that is right for you
Dr. Bronstein finds that many of her clients in their forties have a lot of success with Bumble, Hinge, Coffee Meets Bagel, and good old-fashioned Match. It's how she met her husband back in 2011!
Dating apps are not one size fits all! If you choose to go this route, Dr. Mills recommends proceeding with patience. It might take some time to figure out what your style is, like how active you want to be, a paid subscription vs. a free service, members-only, etc. It's really more about which one and what type is best for you, so take the time and find out!
Learn how to compromise without sacrificing
It can be tough for people who have lived very independent lives to learn how to compromise, but Dr. Bronstein advises practicing patience. However, there is a difference between compromising and sacrificing. If you feel that you are losing yourself in any way, that is a sacrifice. She recommends being conscious of how you are feeling in a relationship.
Do you feel that you are honoring your need for alone time? Be aware of what you need to feel like you're living a balanced life and honor that. If you're with the right person, not only will they understand, but they will love you even more for respecting yourself enough to be honest with them about your needs. You should be open to hearing what they need to be happy and balanced in the relationship as well.
Take the pressure off
Have fun! Dr. Bernstein believes that whether it's your first date or you're celebrating your 50th wedding anniversary, the fun and light-heartedness of a relationship should never end. Relationships and dating are about the joy you feel when you are together and she thinks that people lose sight of that. Look for someone who you enjoy being with—whose presence makes you feel alive, who you're intrigued by, and who makes you feel like you're heart is going to explode. It's actually a peaceful feeling!
Stay vigilant for red flags early on
Dr. Mills reminds us of the age-old adage, actions speak louder than words. Take some time to watch whether or not their actions line up with their words, not just in this relationship but in other parts of their lives. People have to earn your trust, so let them. Commitment is witnessed, not assumed.
If the person you're dating is consistently flaky, warns Dr. Bronstein, don't waste your time with them. If you feel like aren't as serious about you as you are about them, that could be a red flag. Use your intuition to figure out if you are looking for the same things and feel free to ask them if they are looking for a committed relationship if it feels like they aren't.
In general, Dr. Bronstein says that when looking out for red flags, you can always use this acronym: "AVOID." If your date has any of these qualities, walk, don't run as far away from them as possible.
A: Arrogant
V: Volatile
O: Out of Control
I: Ignores You
D: Dishonest
Say yes
Dr. Bronstein recommends opening yourself up to the possibility of meeting someone new by saying yes to things you otherwise wouldn't. Go to networking events, join clubs and recreational activities, and say yes to all invitations and opportunities. Even if you're not in the mood to go, you'll likely have a good time and you never know who you'll meet there. Look at everything as the opportunity to meet your person, because the truth is that you can meet them anywhere and at any time. As long as you show up in life feeling good from the inside out, you will be a magnet for the right match for you, sometimes even when you least expect it.