What is it about feel-good movies? You know the kind—universally loved, generally uncontroversial, and always a fun time. They're not necessarily blockbusters or cinematic masterpieces—though they can be sometimes. But they are the sort of movie that you can't help but stop and watch when it comes on the TV, and they're guaranteed to put a smile on your face, too. Yeah, you know the kind!
We know how difficult it is to escape the relentlessness of the news cycle right now, but in our honest opinion, a gentle film with good vibes always does the trick. So many aspects of our lives can feel crushing and with little reprieve, but taking some time to enjoy a sweet, silly movie can make all the difference in the world. And while the term "feel-good" is absolutely subjective, there is definitely a subset of movies that solidly fall under this category for most people.
Taking into account that not everyone is a weirdo who thinks Phantom Thread is a feel-good movie such as myself, I've gone ahead and compiled a list of true classics. Be prepared for a lot of romcoms, but don't worry, there's something here for everyone. Chances are you'll see a lifelong fave or two among the list.
Feature image from Notting Hill.
Keep scrolling for 21 feel-good movies to boost your mood: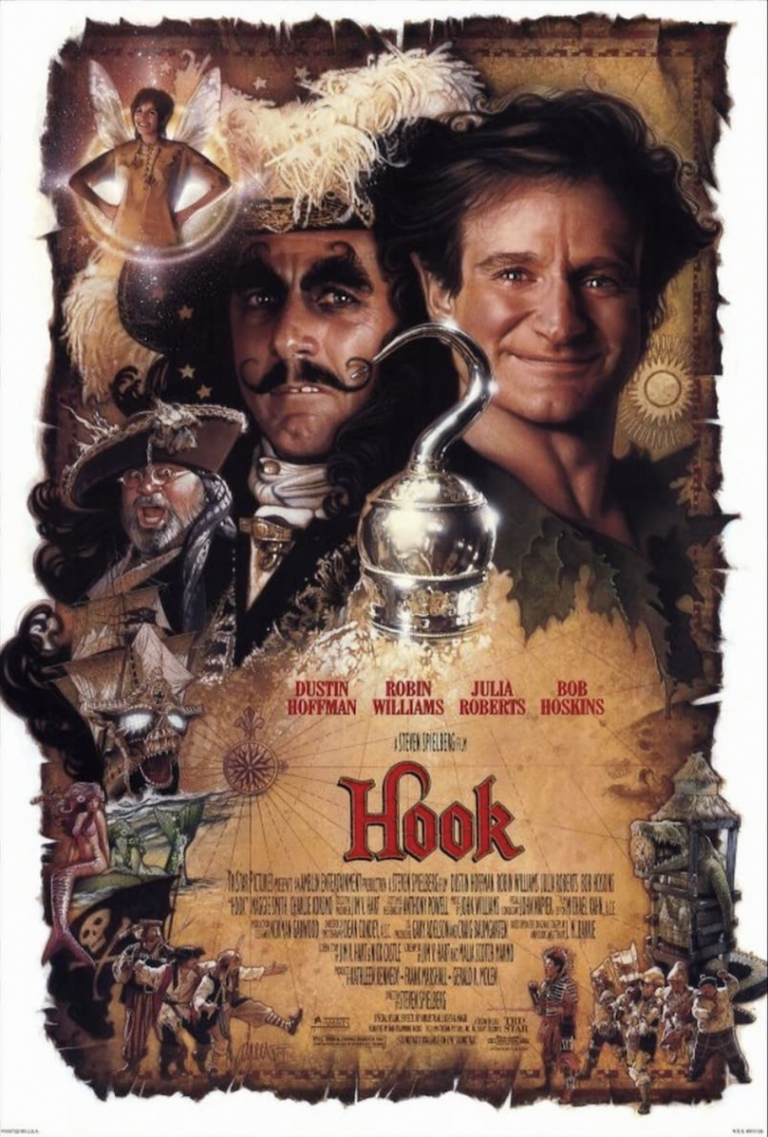 Hook
Why we love it: The timeless tale of a grown-up Peter Pan who travels back to Neverland to save his children from Captain Hook will always hold a special place in so many of our hearts. The score is one of my all-time faves, Dustin Hoffman is iconic as mean old Hook, and Robin Williams gives one of his most beloved performances.
Iconic quote: "Peter Pan's my… dad?"
Where to stream: Amazon Prime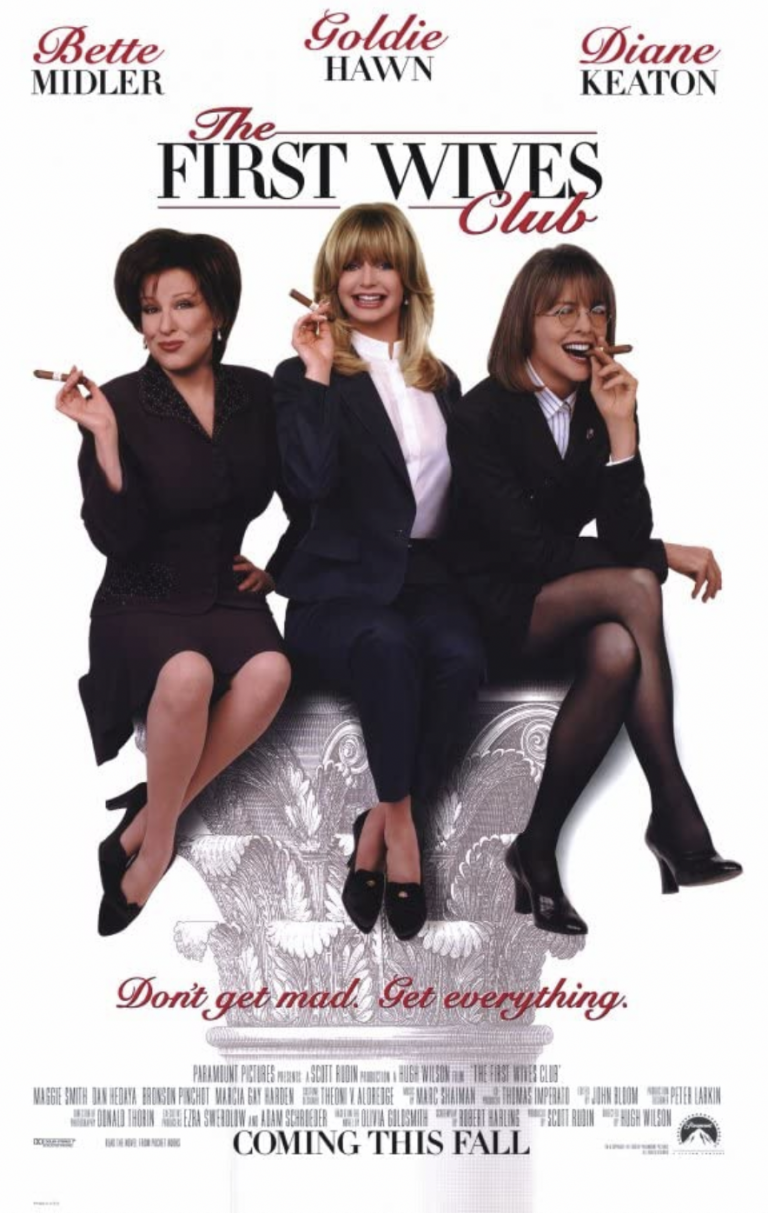 The First Wives Club
Why we love it: For a film about revenge, The First Wives Club manages to be as heartwarming and life-affirming as it gets. It centers on middle-aged women and their struggles, not something you see often on film.  It's a true romp—hilarious, touching, and timeless. Diane Keaton, Bette Midler, and Goldie Hawn are not to be missed, it's top of the heap in a list of feel-good movies.
Iconic quote: "You think that because I'm a movie star I don't have feelings. Well, you're wrong. I'm an actress. I've got all of them!"
Where to stream: Starz and Amazon Prime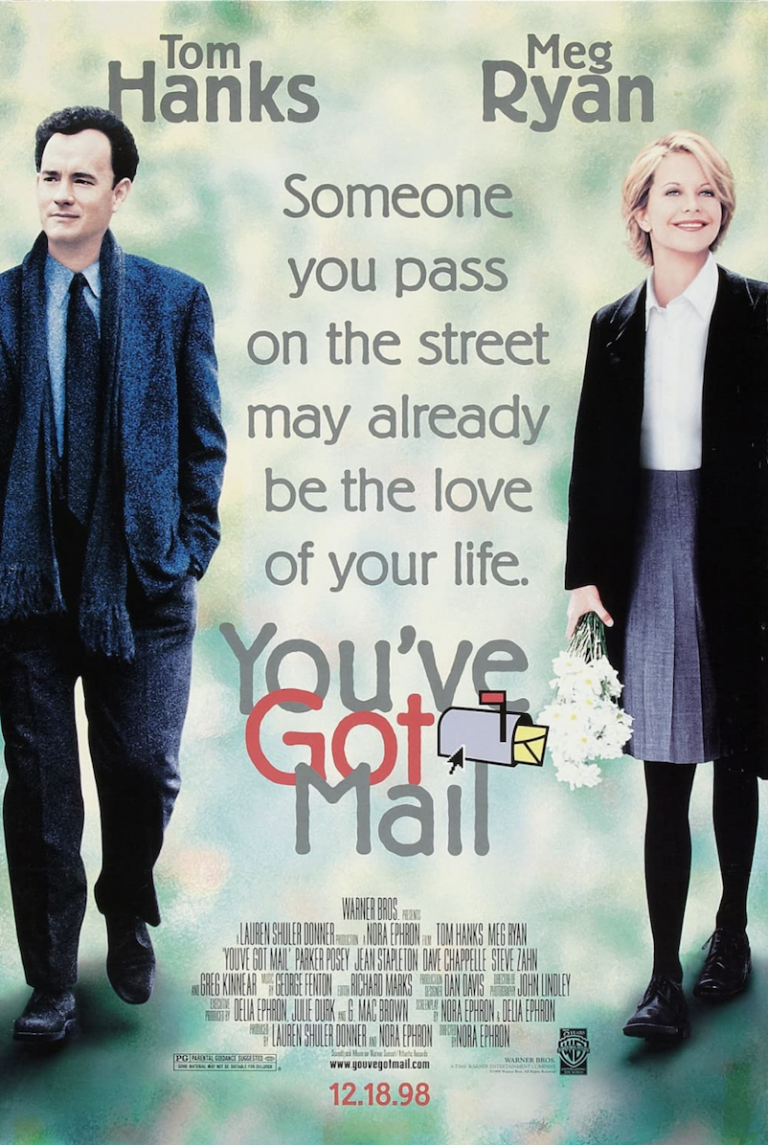 You've Got Mail
Why we love it: It doesn't get much more funny and romantic than Tom Hanks and Meg Ryan at their peak. Ryan is an indie bookshop owner at odds with Hanks' book superstore–chaos (and romance) ensues. Their chemistry is off the charts, Nora Ephron's script is a delight, and it's simply a guaranteed good time.
Iconic quote: "I wanted it to be you. I wanted it to be you so badly."
Where to stream: HBO Max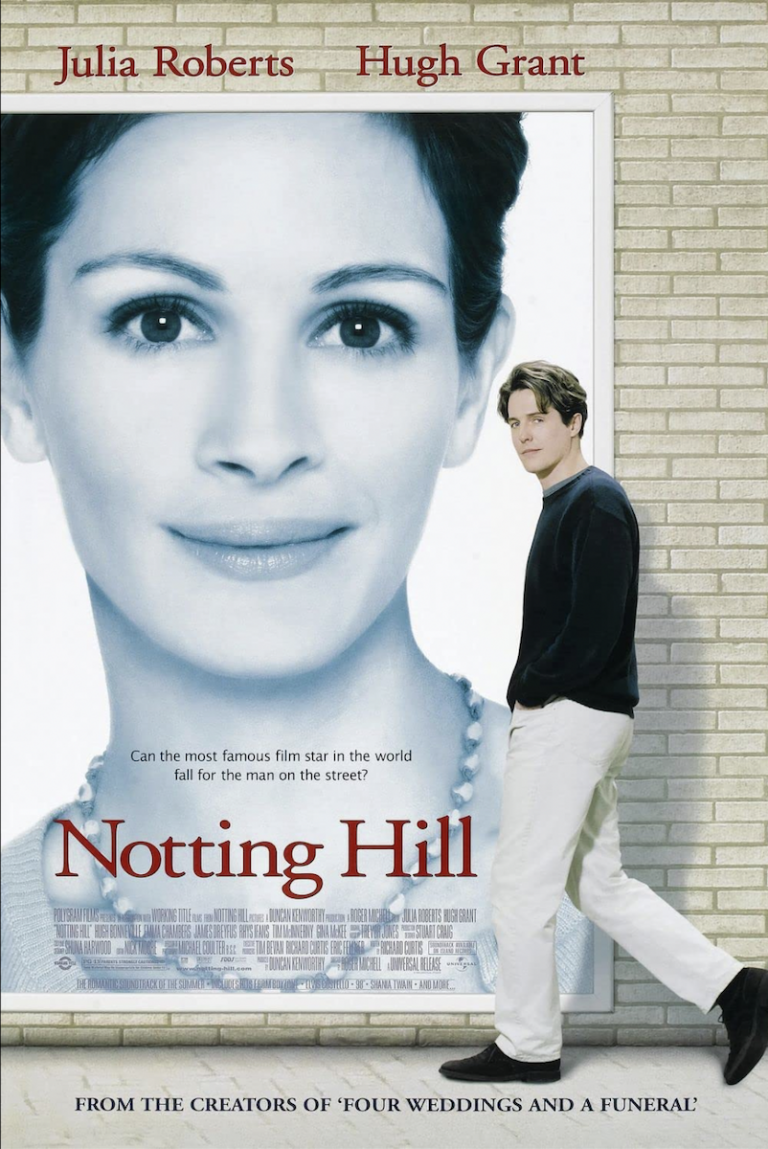 Notting Hill
Why we love it: Hugh Grant at his most charming, Julia Roberts at her most fabulous, need we say more? This sweet romantic comedy is every bit as hilarious as it is warm, comforting, and lovely. Grant is the ideal bookstore owner and is there anyone more believable as the biggest superstar on the planet than Roberts? The stars aligned for this one.
Iconic quote: "I'm also just a girl, standing in front of a boy, asking him to love her."
Where to stream: Showtime and Amazon Prime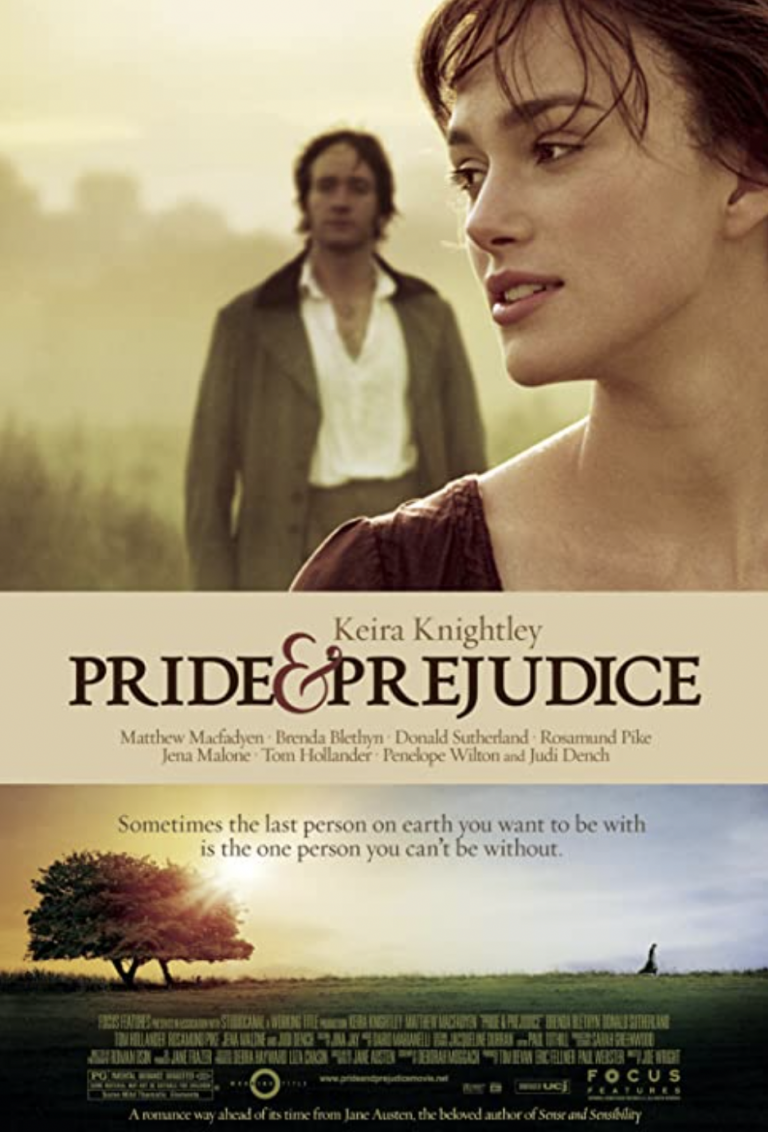 Pride and Prejudice
Why we love it: Everyone has their favorite version of Jane Austen's classic novel, but this one is mine. It's a romantic, funny film with an incredible score and wonderful supporting cast. Those of you who now watch Succession may have a hard time believing that Mr. Darcy is played by the same actor who portrays the bumbling Tom Wambsgans, but it just works. It's one of the most perfect feel-good movies.
Iconic quote: "I will have to tell you: you have bewitched me, body and soul, and I love–I love–I love you. I never wish to be parted from you from this day on."
Where to stream: Amazon Prime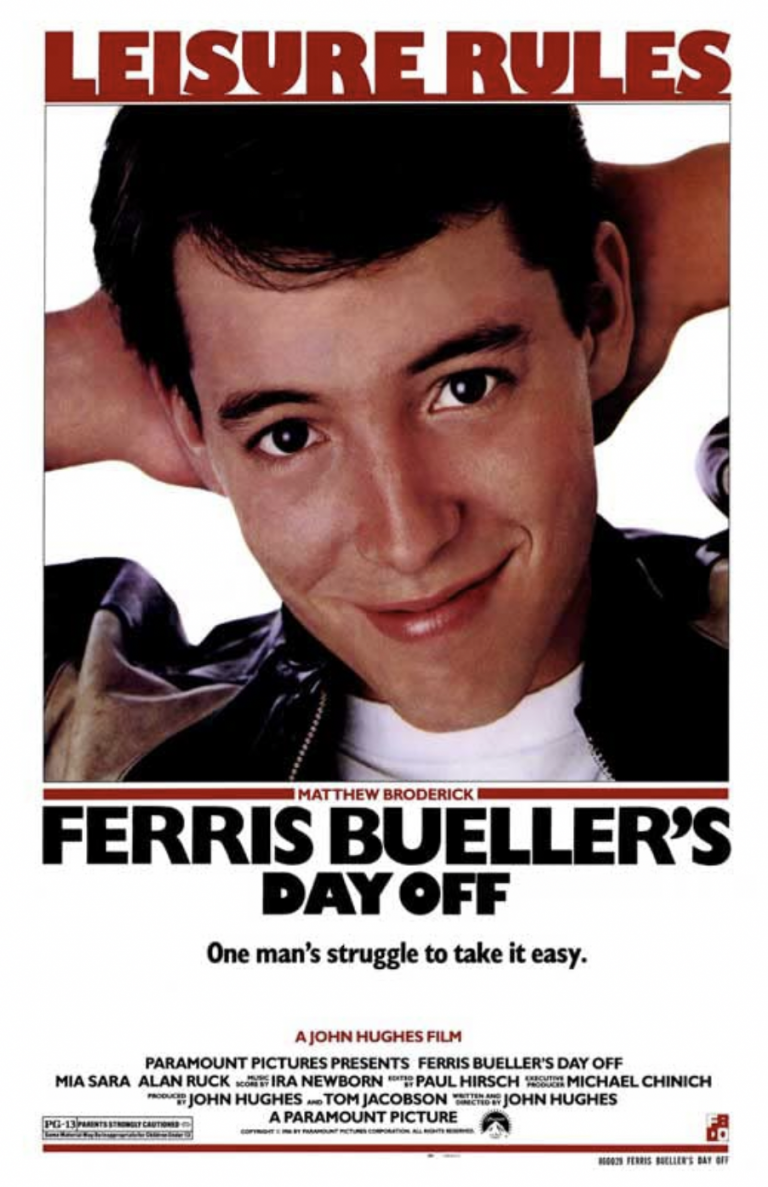 Ferris Bueller's Day Off
Why we love it: The adorable Matthew Broderick as a high school rapscallion makes for a funny, silly, and timeless comedy. Jennifer Grey and Alan Ruck play his sister and best friend, respectively, as one joins him on his shenanigans and the other tries to thwart them. It's a hoot.
Iconic quote: "Life moves pretty fast. If you don't stop and look around once in a while, you could miss it."
Where to stream: Amazon Prime
7 of 21
Little Women
Why we love it: I stand by my opinion that every version of Little Women is beautiful and perfect thanks to the rich text that Louisa May Alcott provided. That said, the version starring Winona Ryder and Christian Bale will live in my heart forever as the feel-good movie of the century. If the Chalamet version is more your speed, then I respect and applaud you. But my soul belongs to 1994 Laurie.
Iconic quote: "Jo, how could you? Your one beauty!"
Where to stream: Amazon Prime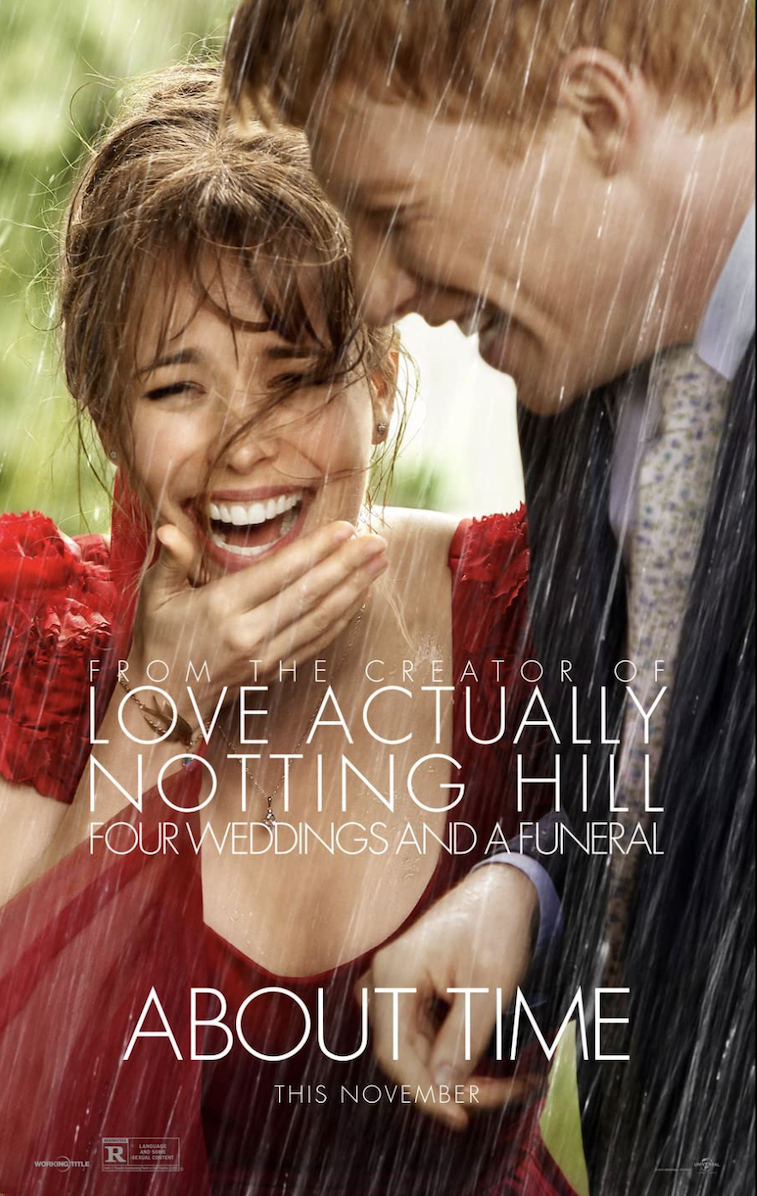 About Time
Why we love it: This epic romantic movie about a time traveler is every bit as funny and sweet as director Richard Curtis' other films. Rachel McAdams and Domhnall Gleeson star as lovers moving through the various stages of life, the one difference being that Gleeson can travel through time. Bill Nighy gives a funny, touching, and moving portrayal of Gleeson's father. It's a delight.
Iconic quote: "For me, it was always going to be about love. And that summer, I walked into the eye of the storm."
Where to stream: Netflix
9 of 21
What About Bob
Why we love it: Anyone else grow up reciting this iconic Bill Murray movie word-for-word? There was no better way to drive your parents insane! It's a laugh-out-loud funny movie about a psychiatric patient (Murray) who crashes his therapist's family vacation. If you haven't seen it yet, treat yourself.
Iconic quote: "I'll be quiet." … "And I'll be peace."
Where to stream: Amazon Prime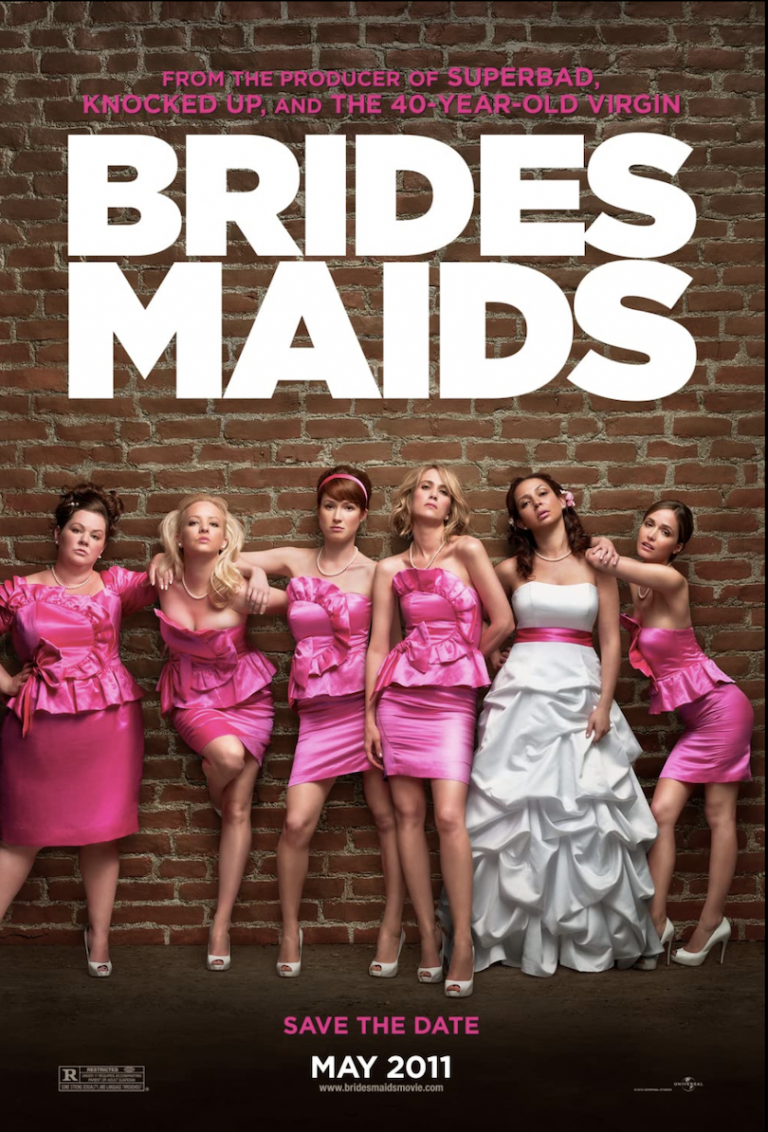 Bridesmaids
Why we love it: Kristen Wiig playing a broke, fed-up bridesmaid to Maya Rudolph's bride is as funny as it gets. This movie also cemented Melissa McCarthy's movie star status, and with good reason. She will make you scream with laughter every time.
Iconic quote: "At first I did not know it was your diary, I thought it was a very sad handwritten book."
Where to stream: Amazon Prime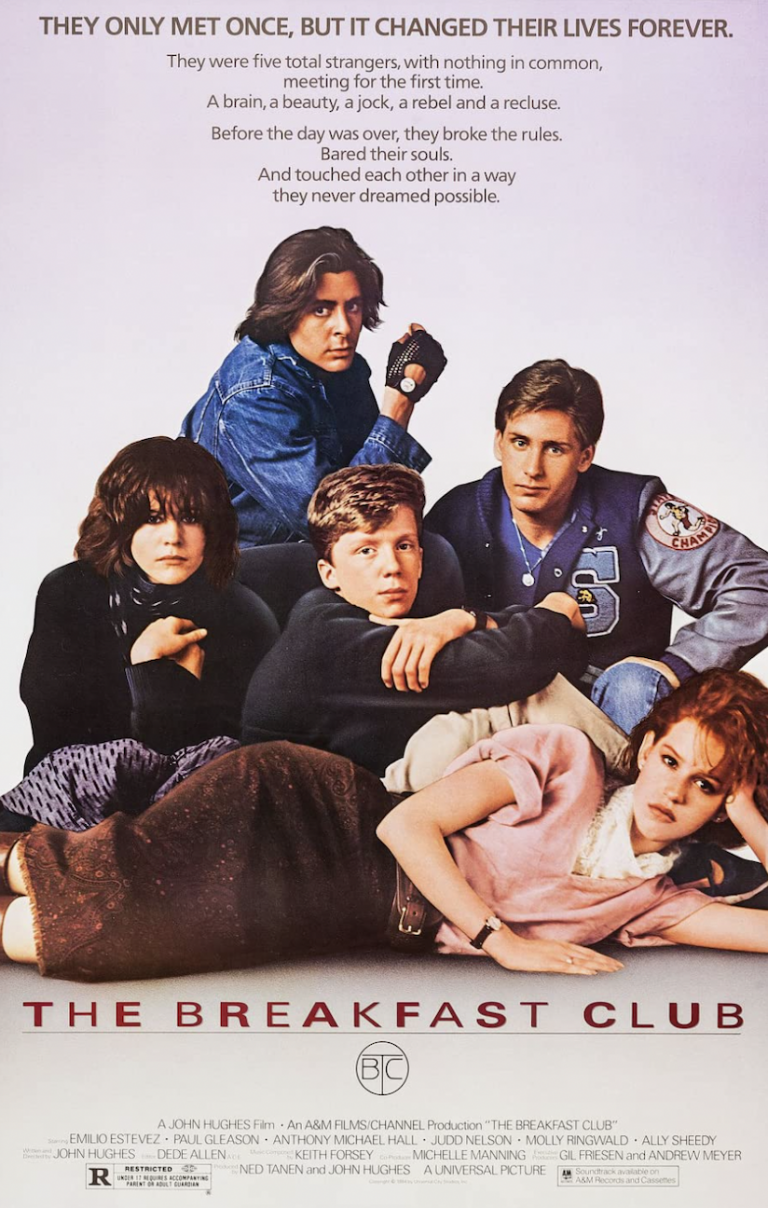 The Breakfast Club
Why we love it: This iconic film about a group of high school misfits is one of John Hughes' masterpieces. It's a funny, charming, sad, and touching look at the inner lives of teens who all come together one day for Saturday detention. There's the princess, the bad boy, the jock, the nerd, and the weirdo (my fave, obviously)—something for everyone! Certain aspects of the film might be seen as problematic through a modern lens, so it's always a great idea to discuss things critically after viewing, especially with kids!
Iconic quote: "We're all pretty bizarre. Some of us are just better at hiding it, that's all."
Where to stream: Amazon Prime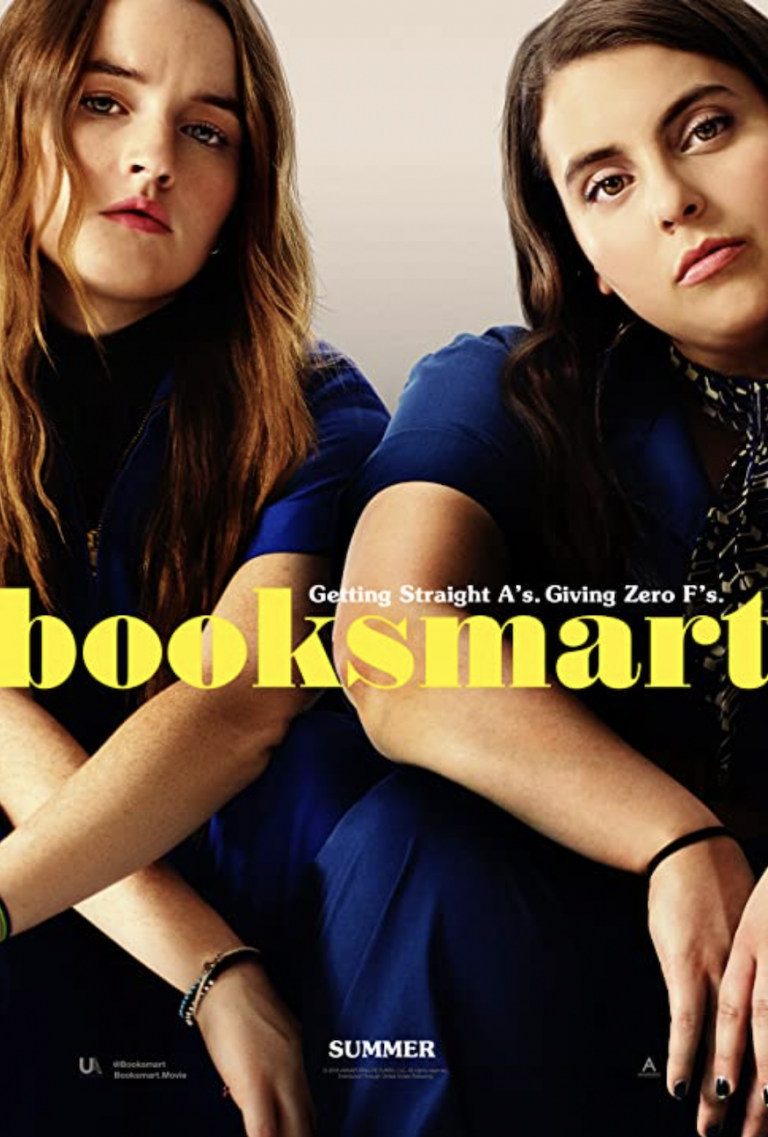 Booksmart
Why we love it: Kaitlyn Devers and Beanie Feldman are pitch-perfect in this hilarious coming of age story. Directed by Olivia Wilde, it's the teen comedy smart girls have been waiting for. It takes the classic teen movie tropes and gives them the perfect spin. If you haven't already, add this to your list of feel-good movies.
Iconic quote: "We are not one-dimensional. We are smart and fun!"
Where to stream: Hulu and Amazon Prime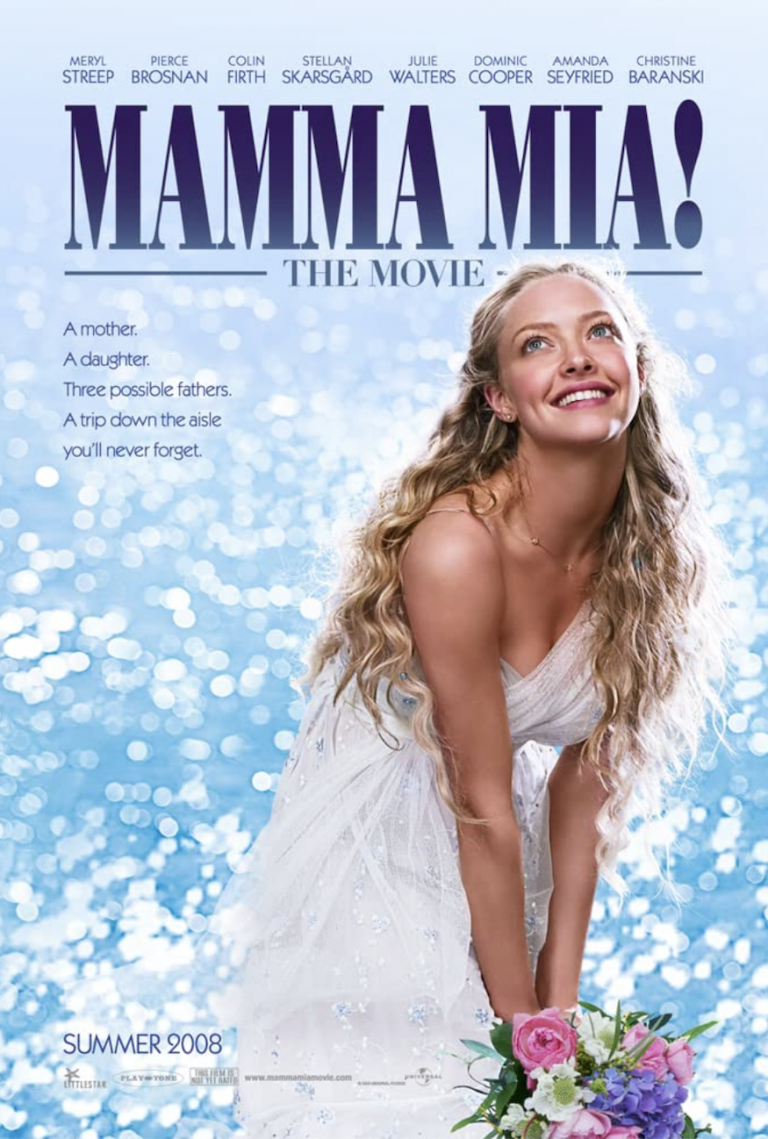 Mamma Mia
Why we love it: And now we've arrived at one of the best films of our time, a movie that can turn any frown upside down, and that was created by the wellness community to decrease dependency on mood-altering drugs. Mamma Mia is a gift, it is a joy. It is Meryl Streep, Christine Baranski, Pierce Brosnan, and Colin Firth singing and dancing on a Greek island. Do yourself a favor and watch this ASAP. It's an instant pick-me-up.
Iconic quote: "Somebody up there has got it in for me. I bet it's my mother."
Where to stream: Amazon Prime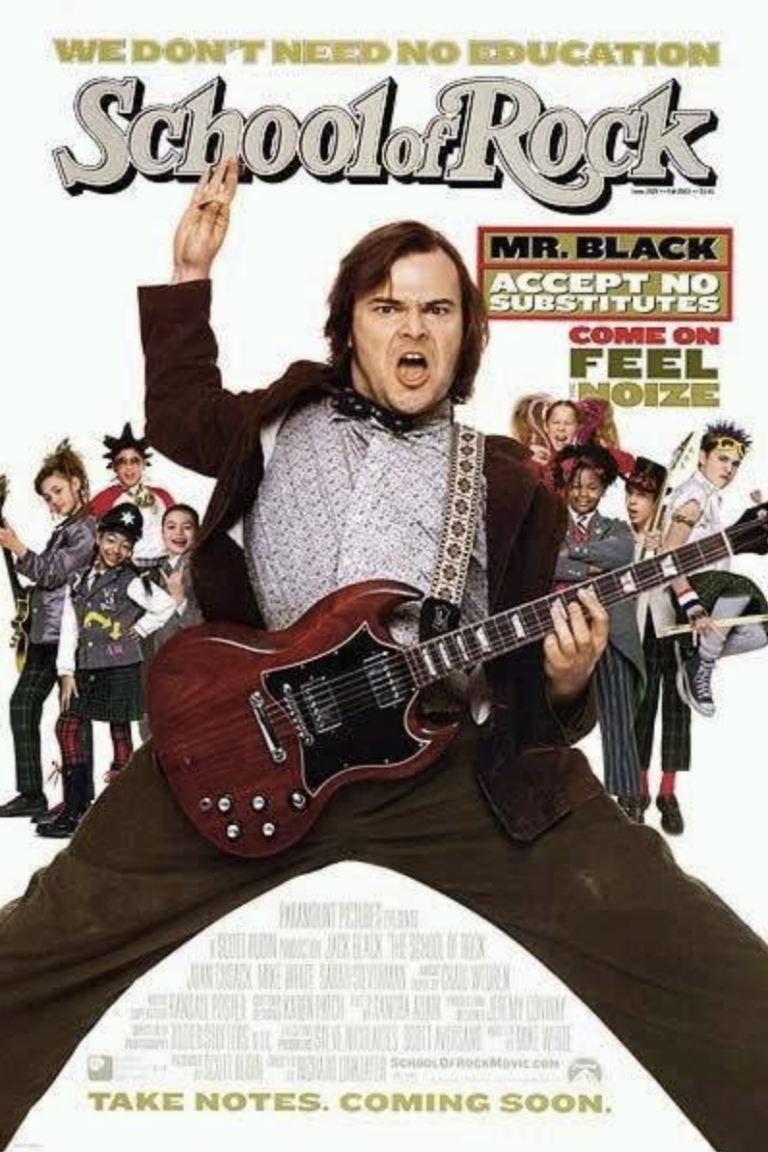 School of Rock
Why we love it: Adorable and hilarious Jack Black plays a broke slacker musician who pretends to be a substitute teacher and ends up starting a band with his elementary school class. Writer Mike White makes the most of Black's talents as a musician and as a gifted comedian in this sweetly funny film. It's not just for kids!
Iconic quote: "God of Rock, thank you for this chance to kick ass. We are your humble servants. Please give us the power to blow people's minds with our high voltage rock. In your name, we pray, Amen."
Where to stream: Amazon Prime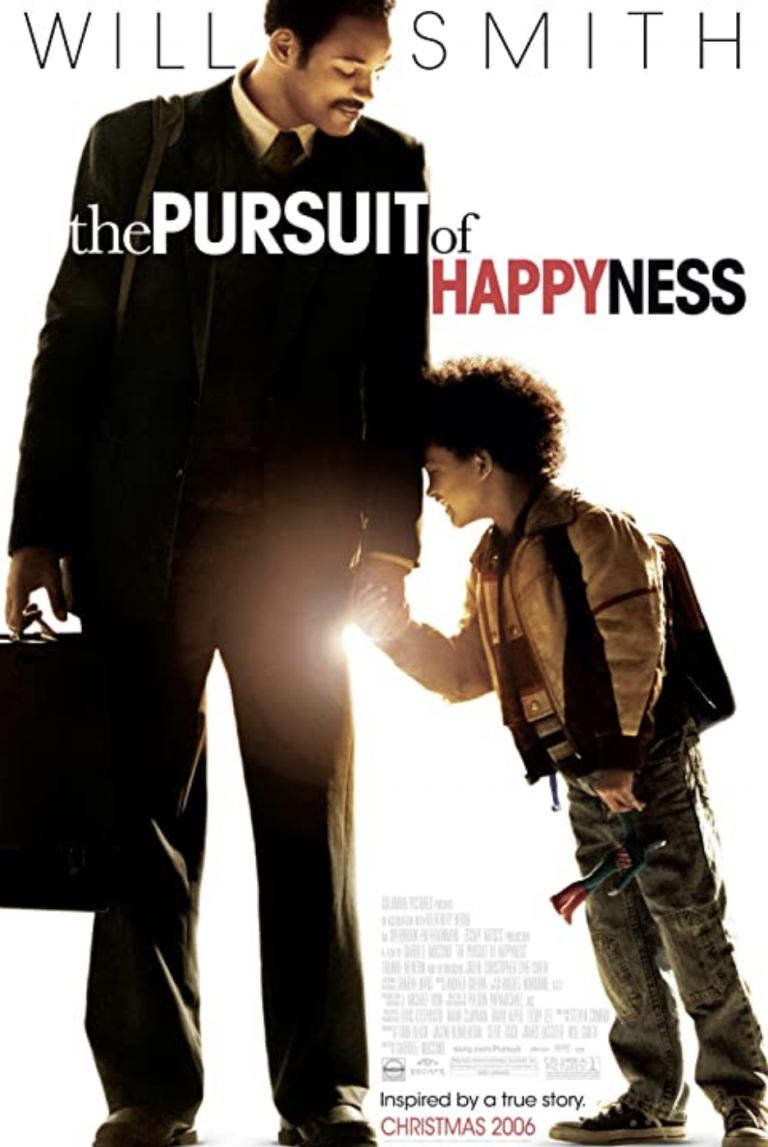 The Pursuit of Happyness
Why we love it: Based on a true story, Will Smith and his real-life son Jaden portray the lives of a man and his child experiencing homelessness as they try to make ends meet. It's an uplifting and heartwarming story that emphasizes the importance of love, perseverance, and hope.
Iconic quote: "This part of my life… this part right here? This is called 'happyness'."
Where to stream: Amazon Prime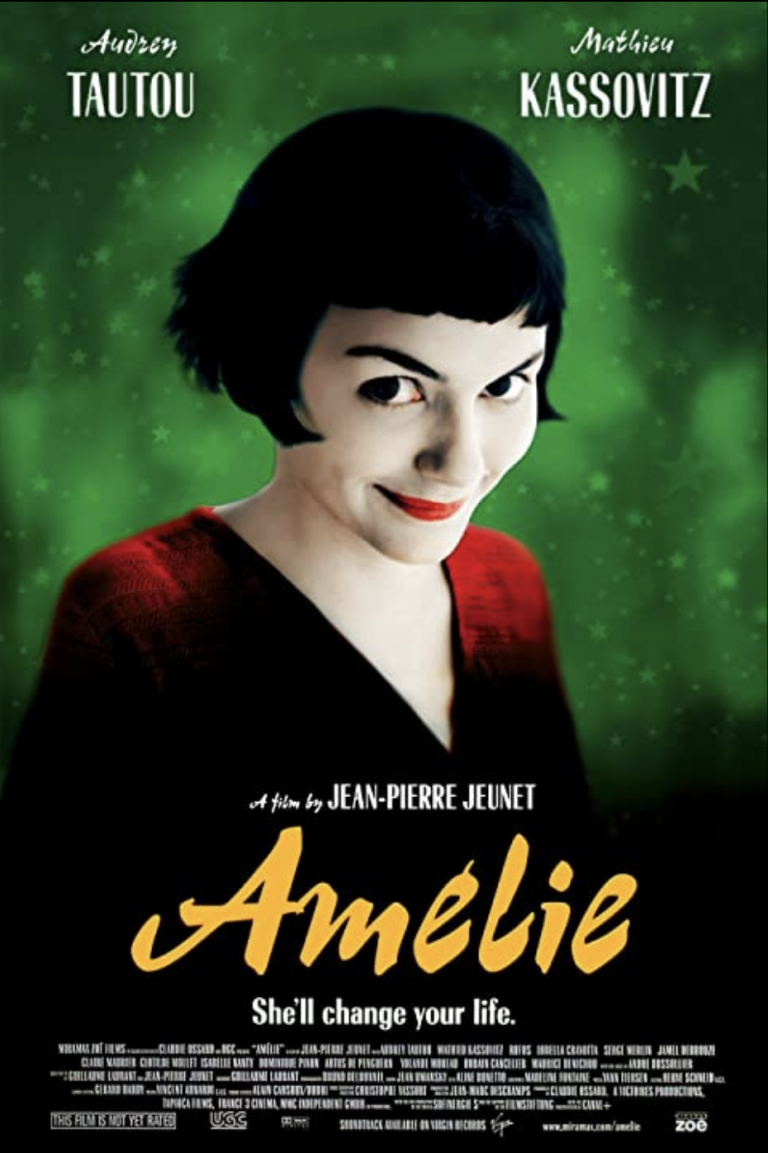 Amélie
Why we love it: If you're a francophile then chances are high that you know and love this film. It's quintessentially French and one of my favorite feel-good movies. Whimsical, romantic, silly, with a touch of the fantastic. It's a love letter to Paris and the aesthetic of the film is stunningly beautiful.
Iconic quote: "So, my little Amélie, you don't have bones of glass. You can take life's knocks. If you let this chance pass, eventually, your heart will become as dry and brittle as my skeleton. So, go get him, for Pete's sake!"
Where to stream: Amazon Prime and Paramount+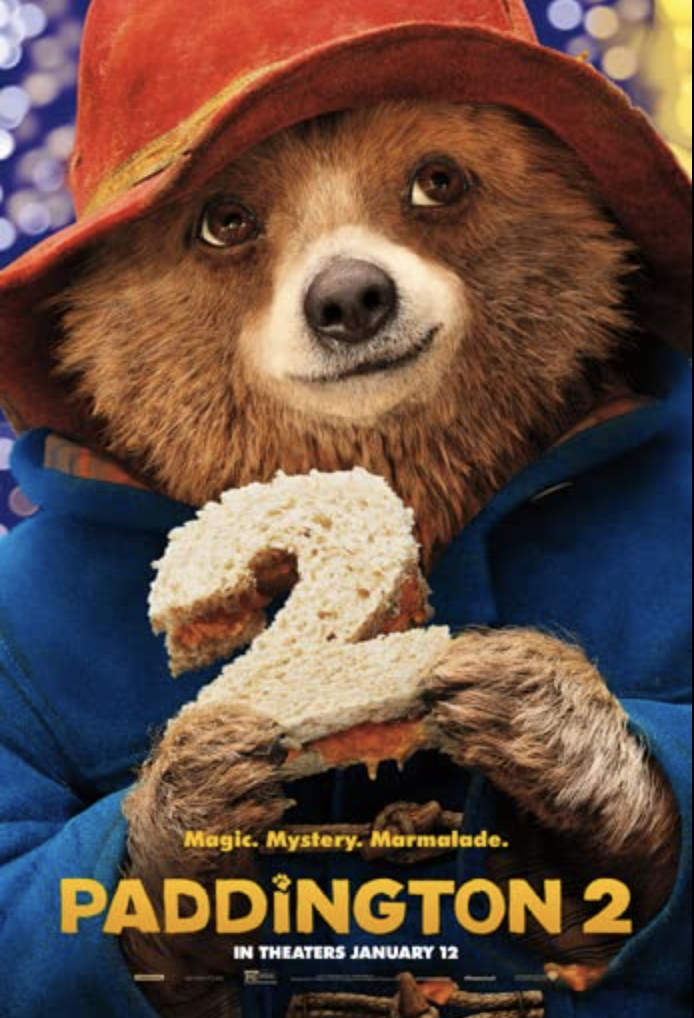 Paddington 2
Why we love it: What can I say about Paddington 2 that I haven't already? It's a perfect film from start to finish. The score is glorious, the acting is top-notch, it's emotional, funny, unexpected, and a delight. I will never be able to get enough of Paddington 2. This is not your average kid's movie. It's a masterpiece.
Iconic quote: "Aunt Lucy said: 'If we're kind and polite, the world will be right.'"
Where to stream: Amazon Prime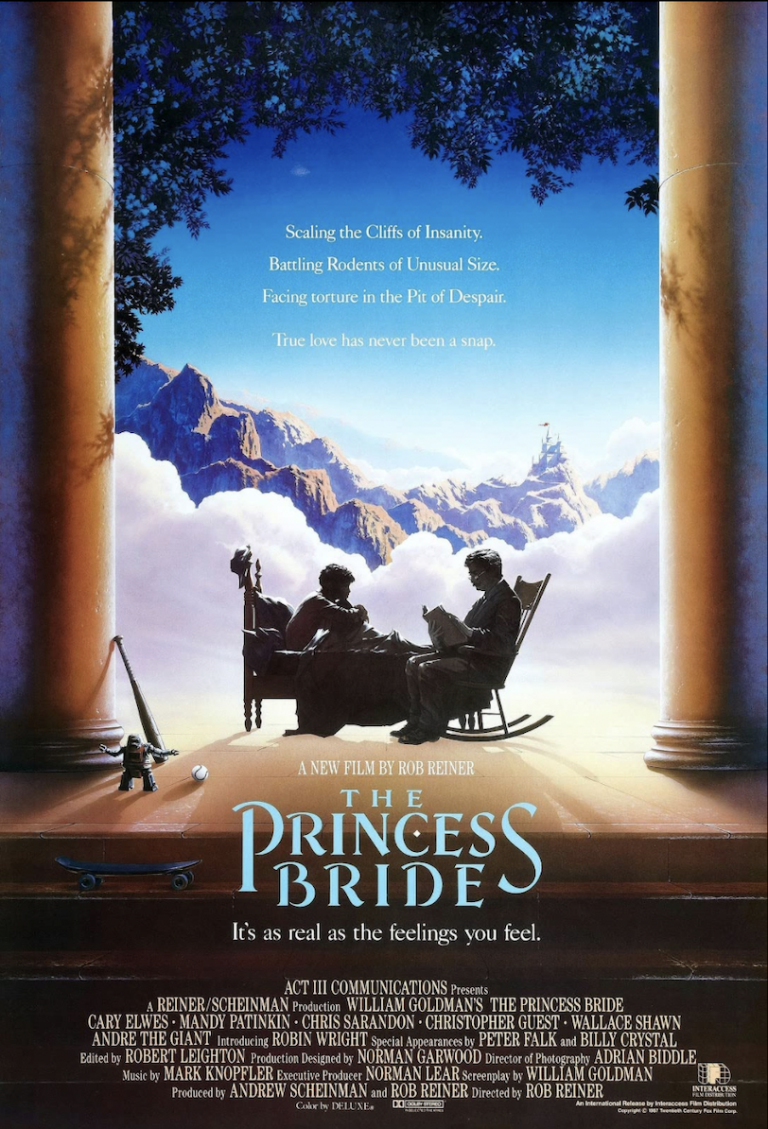 The Princess Bride
Why we love it: This timeless tale of love, romance, adventure, and folly is the perfect antidote for a bad day. It's as magical and sweet as it is hilarious, featuring a cast of characters that enrich every moment of the film. If you've never seen this one, it's time. It's a tale of betrayal, love lost and then found, and revenge.
Iconic quote: "Life is pain, Highness. Anyone who says differently is selling something."
Where to stream: Amazon Prime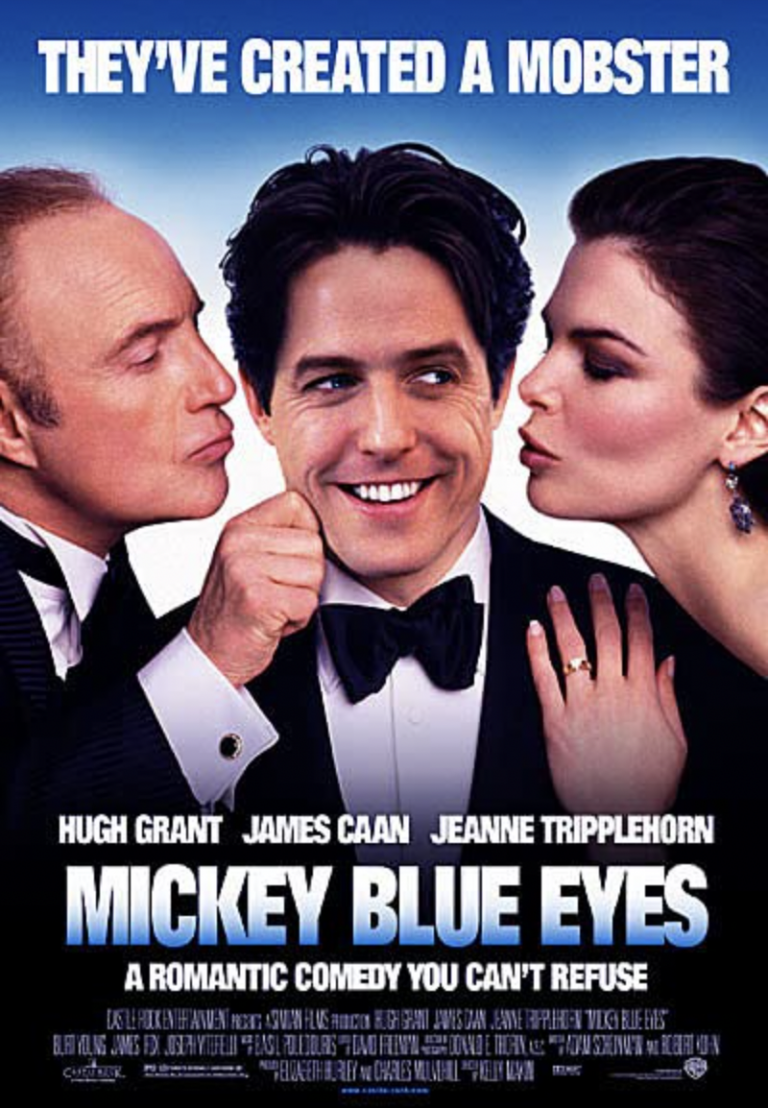 Mickey Blue Eyes
Why we love it: Leave it to Hugh Grant to once again have us rolling in the aisles with laughter. Mickey Blue Eyes tells the story of a British auctioneer who unwittingly falls in love with a mobster's daughter and falls into a Mafia web. Chaos and hilarity ensue. It takes common Mob film tropes and shines a light on how ridiculous they are. It's a must-watch on the list of feel-good movies.
Iconic quote: "Note to self… rent Goodfellas, Casino, Godfather 1, 2, 3."
Where to stream: Amazon Prime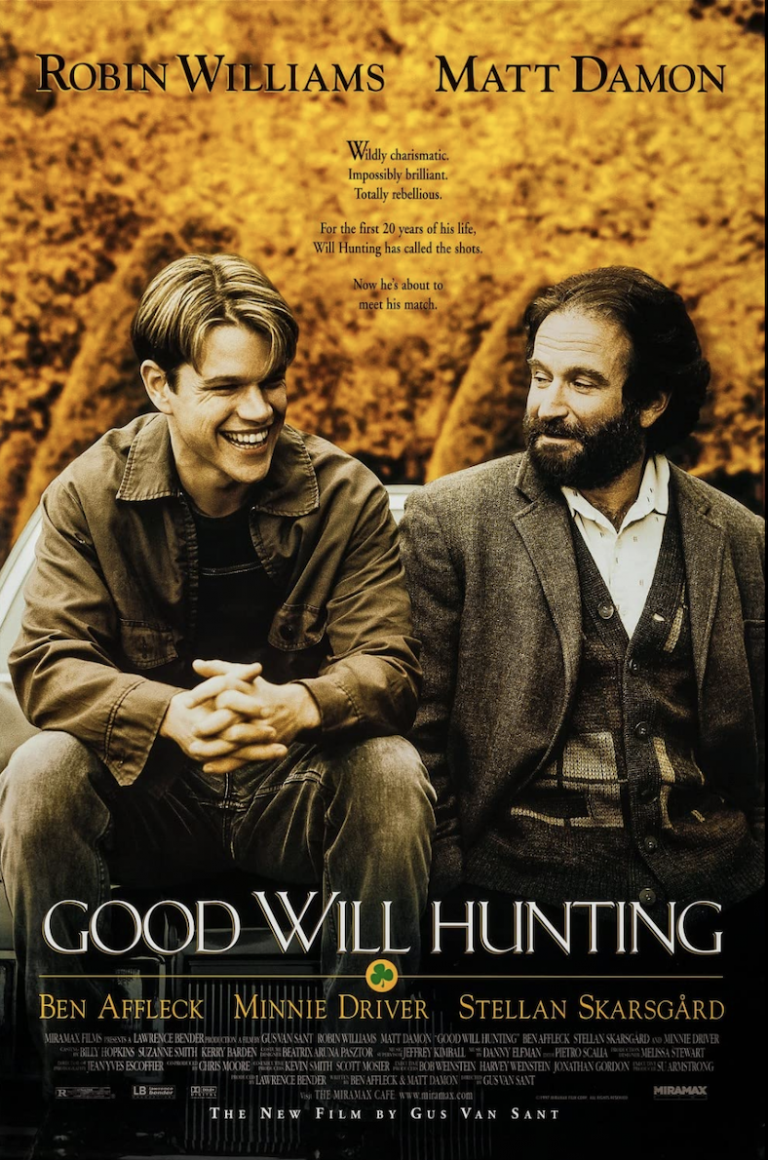 Good Will Hunting
Why we love it: It's another beautiful Robin Williams performance. Besides the fact that it's simply a great movie, it's beyond worth another watch for him alone. He manages to capture the tenderness and humor of his character in every line he speaks—it's no wonder he won the Oscar for this one. We can come for cute young Affleck and Damon, but we're staying for Williams.
Iconic quote: "Son of a bitch… He stole my line."
Where to stream: Amazon Prime and Starz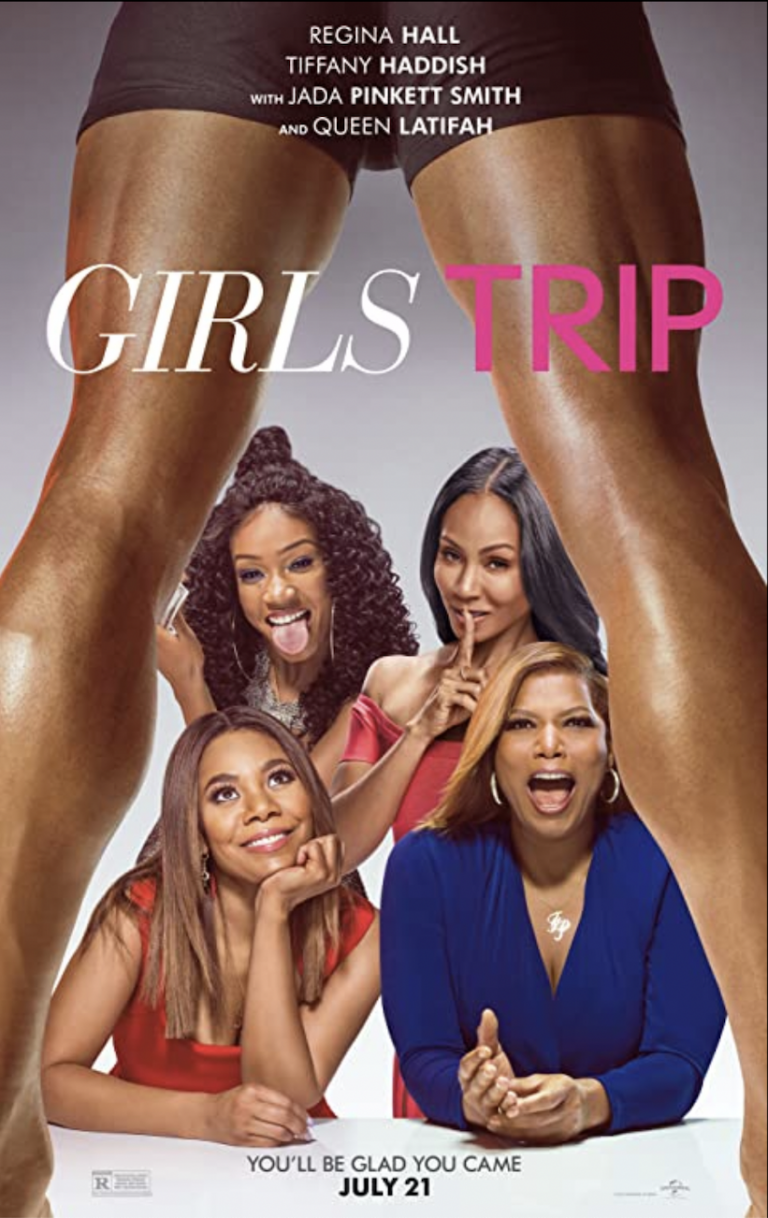 Girl's Trip
Why we love it: This absolutely hilarious movie shot Tiffany Haddish to superstardom, and if you've seen it you know why. It's a raunchy, silly, and escapist movie that never gets old. It's the perfect thing to watch at the end of a long week so you can unwind and laugh your head off with a glass of wine.
Iconic quote: "Girl, you can't get no infection in your booty hole! It's a booty hole!"
Where to stream: FX Networks