Dream with me here for a minute. It's mid-summer and the heat has momentarily subsided. The daylight softens as golden hour sets in, and you step outside and into the bounty that is your very own backyard garden oasis. It's this fantasy that's inspiring many (self included) to deep dive into how to grow your own food–even if said "backyard" is actually just a windowsill!
It's no secret that our society has moved away from growing our own food as individuals and instead rely upon the powerful mix of Big Food, Big Seed, and Big Ag for the sustenance we consume day in and day out. This unfortunate shift from a focus on local food systems to globalized production and distribution has negatively impacted our personal health, communities, and the health of our planet. In an article published last year, The Washington Post analyzed the findings of a report by the Rockefeller Foundation, concluding that the true cost of "cheap" food (calculated in health and environmental consequences) amounts to three times the cost of the food itself. Needless to say, not good.
Feature image by Sara Prince.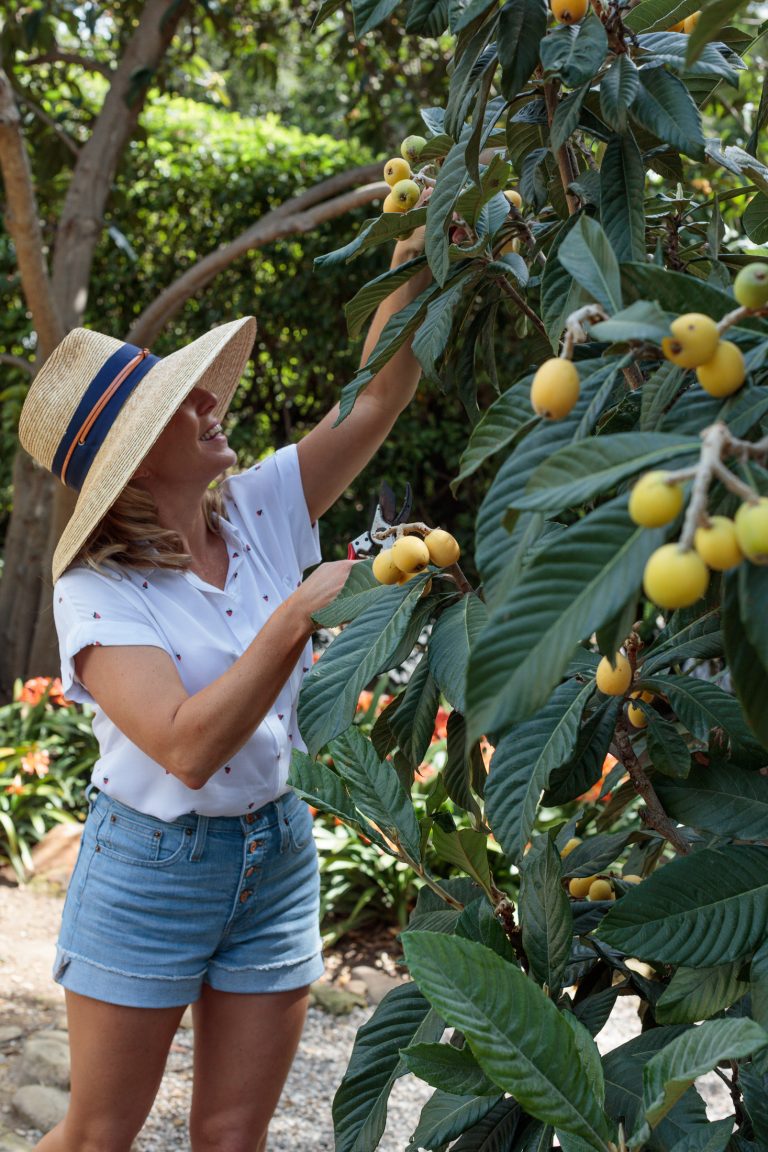 Driven by these harrowing truths and a desire to round out our hobbies, get outside and experience a tactile connection to the earth, more people are turning to their own gardens for answers. Interest in how to grow your own food has risen significantly over the past few years. In 2021, a survey found that eight in 10 Americans grew their own produce in that year, with 65 percent of those surveyed saying they started their own gardens.
Why shouldn't interest in backyard gardening be on the rise? It's a relatively easy and accessible way to have an abundance of herbs, fruits, and veggies at the ready for your own culinary delights. Of course, delving into learning how to grow your own food comes with a wealth of privilege. For many, there isn't the time or the physical space to grow rows and rows of fresh produce, and vast food inequities in America point to a nutritional divide that can't be ignored.
And while we don't have all the answers to solve these monumental challenges, we're hoping the guidance below can be a good place to start. We sought to provide information to make at-home gardening as simple as possible. If you're just now embarking on your homegrown food journey and don't have acres of space to spare, read on for expert-backed advice that'll help you get your green thumb growing.
The expert in question? None other than the talented and inspiring Valerie Rice. Below, Rice shares what she's learned from years of growing her own food. From the mind-blowing benefits of growing local-as-it-gets food to the best beginner-friendly fruits and veggies, Rice's advice has you covered. Oh—and be sure to keep reading for her delicious ideas to help you save your mountain of zucchini from the compost. You're welcome.
How does growing your own food benefit your body, mind, and overall wellness?
Growing a garden creates an amazing sense of accomplishment. You've nurtured a tiny little plant into something big and beautiful that can even feed you. It's so rewarding to grow a garden, not just because the food you harvest is so delicious, but because you've invested so much time and energy into it. I always wonder, do the fruits and vegetables taste better, or do I think they taste better because I've nurtured the plants? I think it's both.
Working in the garden is really the only time I put my phone down, and I can be present, hearing the birds and listening to the sound of gravel crunching beneath my flip-flops. It's very meditative in a way that pulls you out of your busy lifestyle and puts you in nature—with all the sights, sounds, and smells.
Right now, the roses are blooming for the first time this season, and the entire garden smells divinely floral with a mixture of lemon and clove.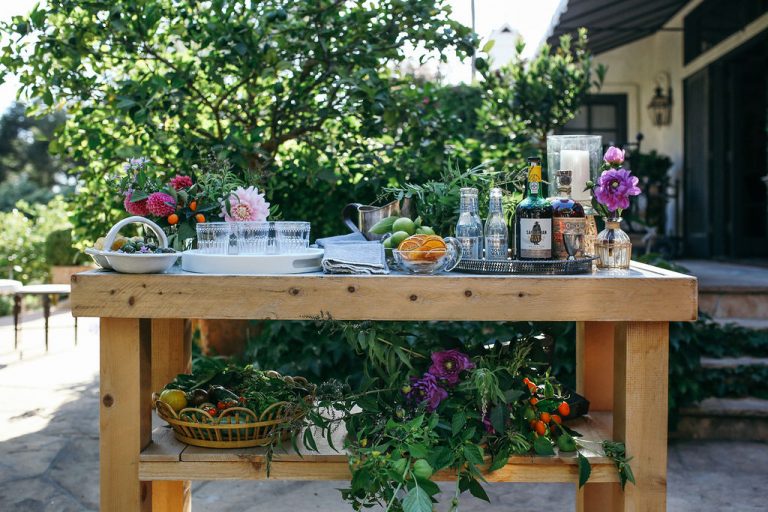 What advice would you share with someone who wants to start their own vegetable garden, but doesn't know where to begin?
Below, Rice lists out her top tips for starting strong and ensuring a successful growing season.
Start with the sunshine! Look throughout your yard (or patio) for where you have the most sun. Ideally, you'll get a good eight hours per day.
Decide how you're going to plant. Are you going to put in a garden bed? Use garden bags? Containers? Those decisions will guide what you're going to grow. If your garden is in a high-visibility area, you want it to be the prettiest it can be.
Schedule time for gardening. I always recommend starting small. We've discussed how gardening offers you an incredible sense of accomplishment, but growing successfully is by no means a sure thing. You want to figure out if you really enjoy gardening before investing a ton of time and money into building a garden. I schedule time in my calendar to be in the garden. Even for something I love, if it's not scheduled, other things will get in the way. Tuesdays, Fridays, and Saturdays, I'm in the garden checking on things and planting and harvesting.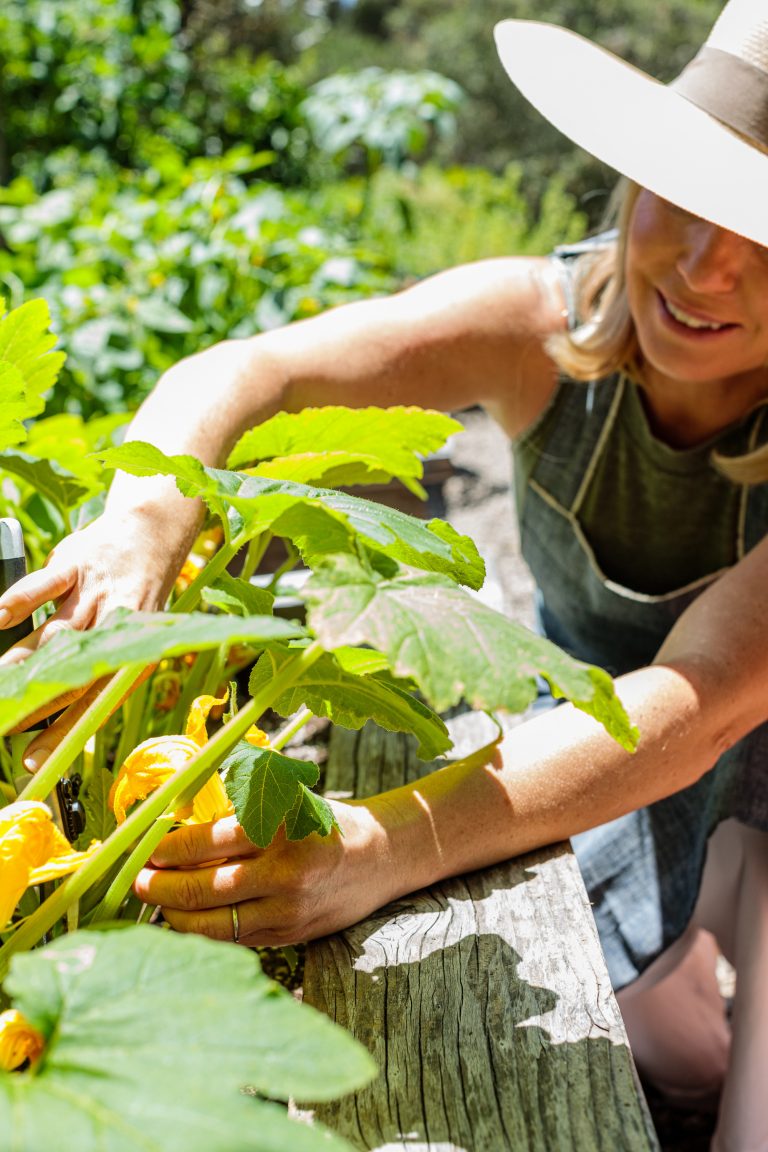 What would you consider the easiest, most beginner-friendly veggies to start with?
I'm so glad you asked this question! Choosing the right plants to grow at the right time is the key to success. It's so important to me that in my cookbook, at the beginning of every season, I include a list of what to plant now.
We're in spring, so we're planting for summer. You'll get lots of great seedlings at the nursery now. Look for exciting varieties that you won't see at the grocery store every week. Maybe a zebra tomato or grey zucchini? Or, if you're starting with herbs, plant some unexpected varieties, like Thai Basil or Lemon Verbena.
Don't forget to grow things that you want to eat. In my first garden, I was so excited to grow a big plot of Swiss chard. It came in beautifully—we had so much of it. Only then I learned that NO ONE in my household liked Swiss chard except me. I made a lot of green juice that season!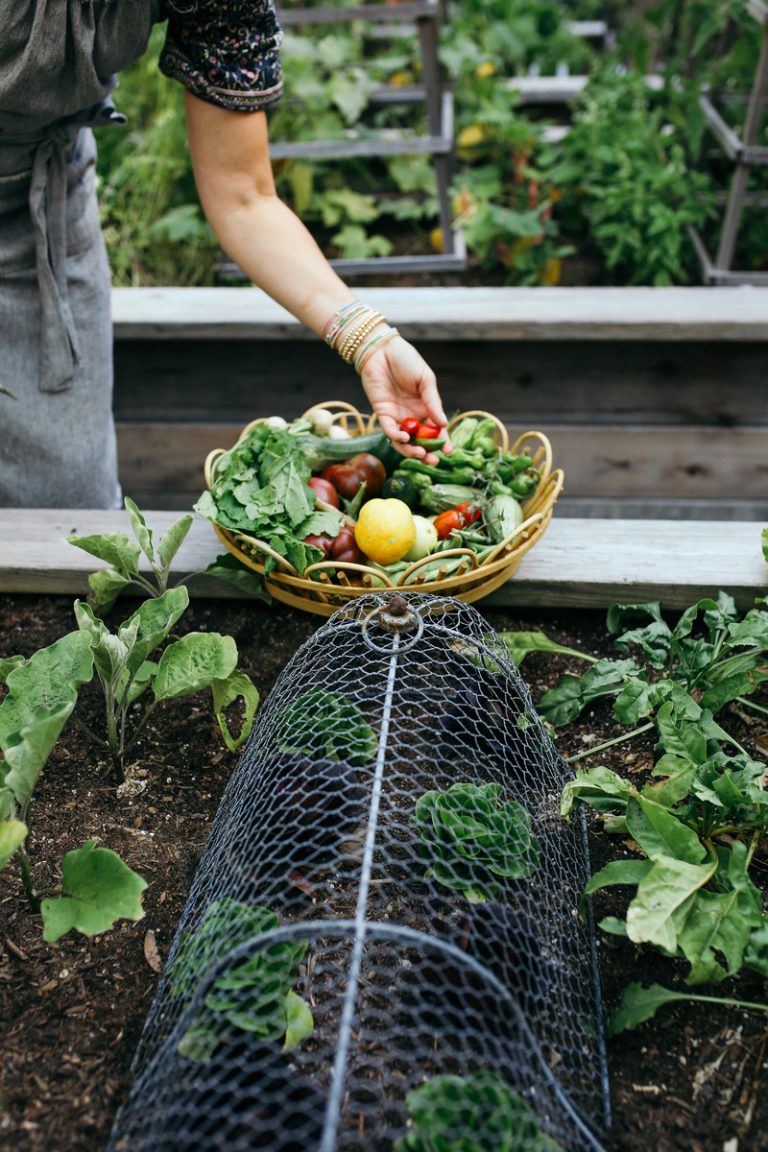 Any tips and tricks we can easily bring into our own small-scale gardens?
If you're container gardening, think about themes for the pots. I love to grow a salsa garden—a big pot with tomatoes, serrano peppers, and cilantro. They all grow beautifully together, and you have something super fun to cook from, too. I always put a couple of pots together of different sizes because, just like people, plants are social and like to be around other plants.
Also, if you love salads, then seed an entire container of wild arugula or watercress. You can just keep cutting them, and they will grow back.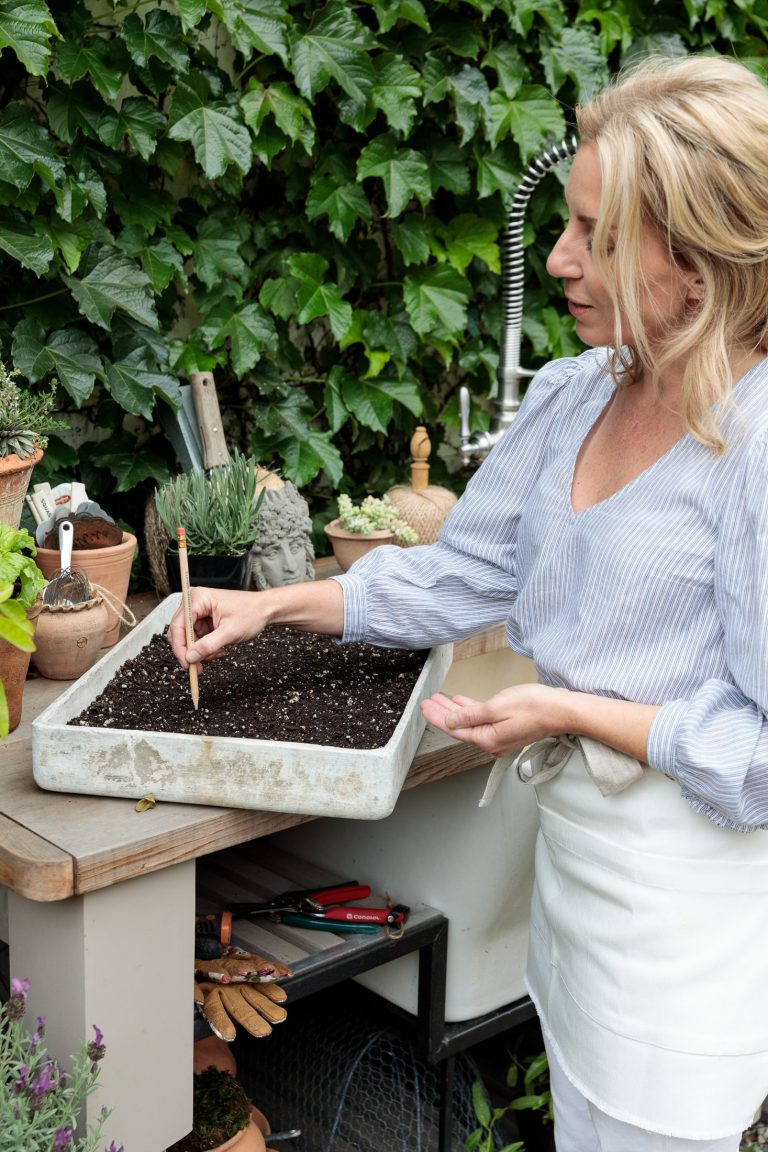 What are your favorite veggie-forward, garden-to-table recipes?
I have so many favorites in the blog and book. During the summer, the markets (and hopefully your garden) will be overflowing with zucchini. I grill them, use them raw, stuff the blossoms, and of course, make a fantastic bread. I've put together all of my favorite ways to use zucchini here.
How has your experience gardening impacted and influenced your relationship with food?
Food and I have always been pretty good friends. But I originally planted a garden because I was after the most flavorful food possible. So now I'm just obsessed with not only planting in-season vegetables but planting the tastiest vegetables in season. I am forever chasing flavor.