Anyone who knows me knows that I love a good film with more than a few dreamy interiors. I have all of Nancy Meyer's oeuvre on repeat not just because I love the predictable plot lines (though I still feel cheated out of a Keanu Reeves-Diane Keaton pairing in Something's Gotta Give). I'm a sucker for the east coast beach houses, breezy LA abodes, and cozy, dilapidated-chic English cottages. If the goal of a movie is to transport you, then it's a sometimes luxe, sometimes eclectic, but always-full-of-character room, building, or home that'll get you there. And that's exactly why movies about hotels are some of my favorite films.
It's a niche, I know, but when you start to reflect on your go-to movies, you might pick up on a consistency: a good number of them involve hotels. Perhaps it's the inherently transitory nature of a hotel. It's somewhere you go to leave the places you always are. You pack your bags with an air of expectation—an anticipation that your destination will be different from your everyday existence. Maybe I'm romanticizing it, but ever since I was a kid, hotels have been something and somewhere special.
Featured image of the Downtown L.A. Proper Hotel by The Ingalls.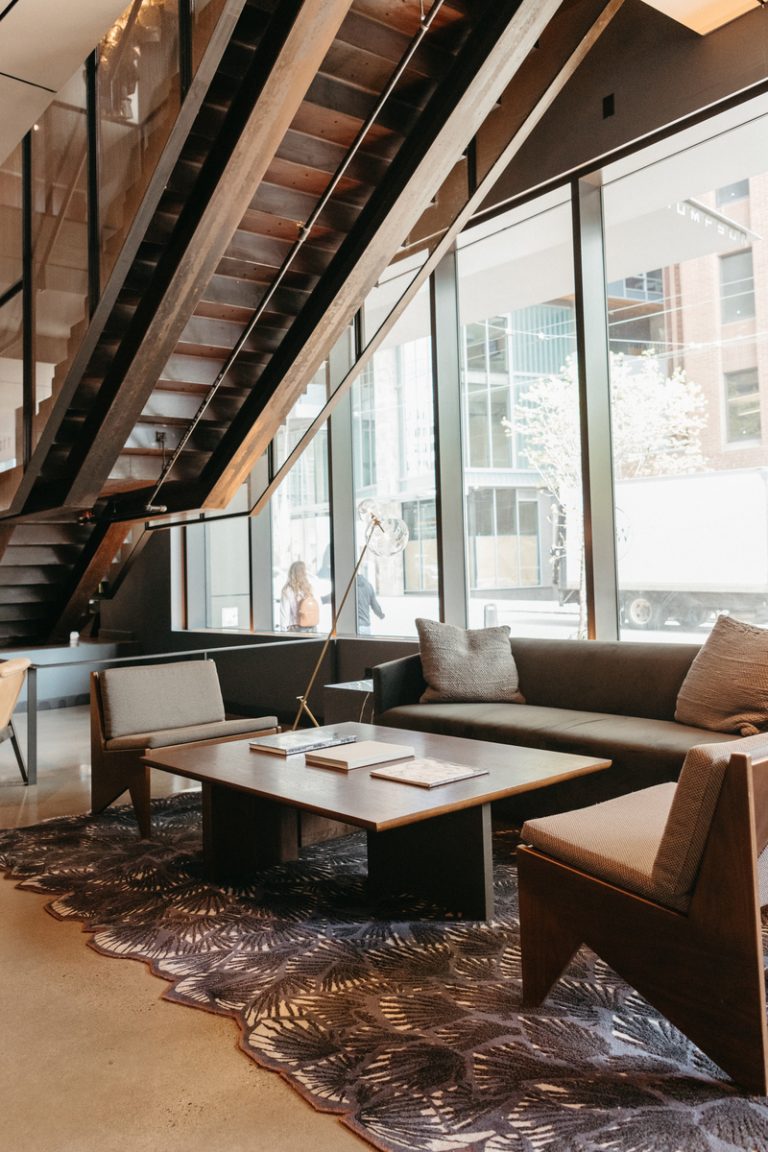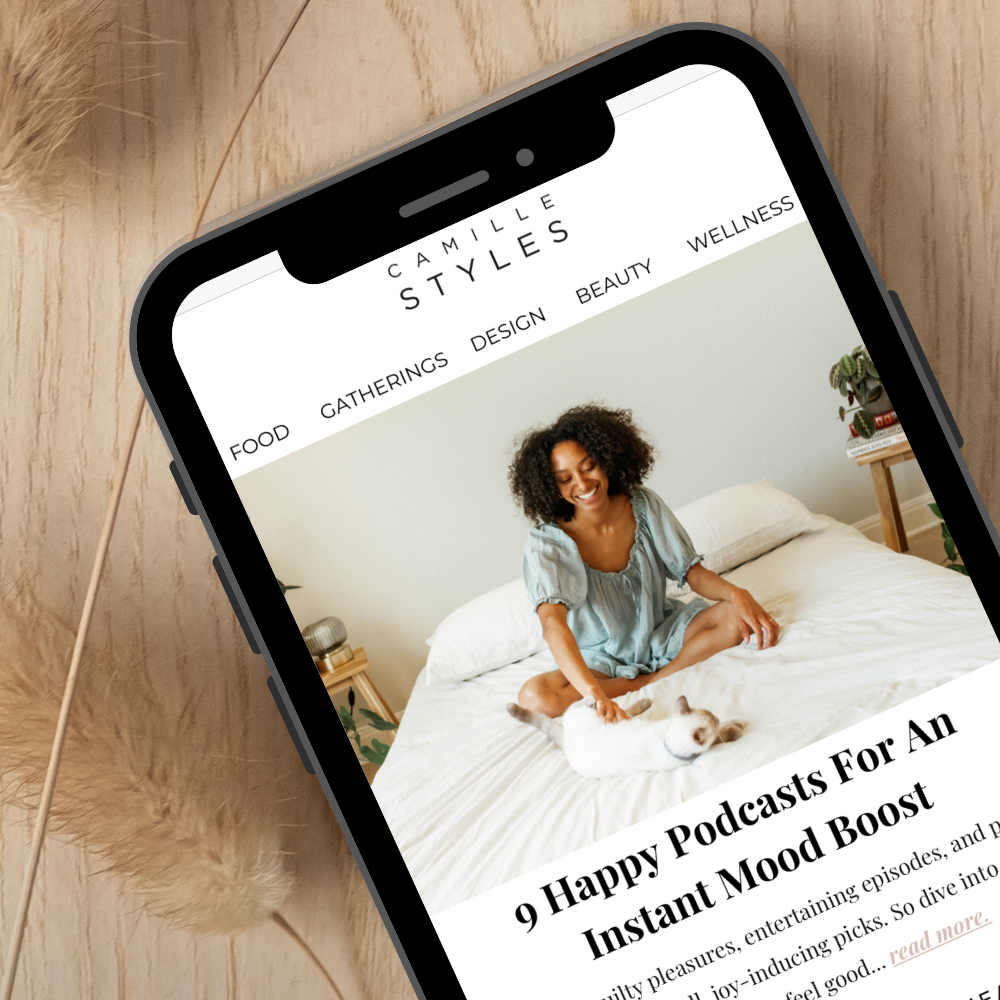 Subscribe
Get the goods.
Gatherings, food, design, wellness, and more—it's the newsletter you'll actually want to read.
Thanks for Signing Up!
Oops!
Looks like you're already signed up or your email address is invalid.
Oops!
Looks like you unsubscribed before click here to resubscribe.
To celebrate the mystique, adventure, and whimsy that movies about hotels hold, we're rounding up our favorites. And while these are all movies about hotels, they run the gamut in terms of genre and narrative. Some are classic horror (The Shining), some are Wes Anderson at his quirkiest and most technicolor (The Grand Budapest Hotel), and some speak to the alienation and disconnect of cultural displacement (Lost in Translation).
Whatever the main through line, hotels serve as a backdrop for the dialogues and emotional exchanges strung through each of these films. Prepare to laugh, cry, and scream at a few jump scares. Let's dive in.
13 Movies About Hotels Perfect For Cozy Season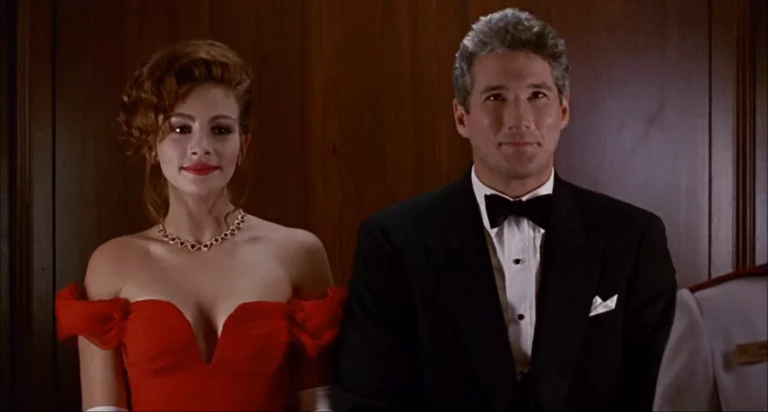 Pretty Woman (1990)
The rom-com to end all rom-coms. While I likely don't need to recall the premise, I'll take any excuse to relive this gem of a film. Julia Roberts plays a Hollywood prostitute hired to keep Richard Gere, who plays a wealthy businessman, company for a week (yes, please). Of course, what begins merely as a transaction develops into full-blown love. Gere and Roberts have palpable on-camera chemistry, and you can thank Pretty Woman for setting the stage for Roberts' continued success. Oh, and the hotel featured in the film, the Beverly Wilshire, even makes it possible for you to have your very own Pretty Woman moment.
Available on: Disney+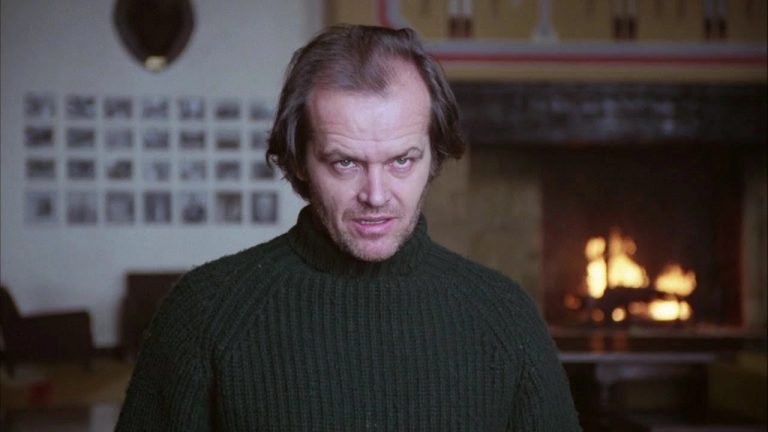 The Shining (1980)
Anytime I'm with at least four members of my extended family, the inevitable question comes up: Where was The Shining filmed? As a past Oregonian, I'm proud to quickly chime in with the answer: The Timberline Lodge on Mount Hood (for exterior shots only). To clear up the matter further, the movie's fictional hotel is called the Overlook Hotel, and it was inspired by the real-life Stanley Hotel, in Estes Park, Colorado. Just in case you need some conversation fodder at your next family reunion.
If you knew nothing about The Shining but were familiar with Stanley Kubrick's other work (and caught wind of the fact that the film is based on a Stephen King novel), then you'll know you're in for a healthy dose of horror. Additionally, the movie is responsible for bringing such key phrases as, "Here's Johnny!" and "Redrum" into the common, film-quoting lexicon.
Available on: HBO Max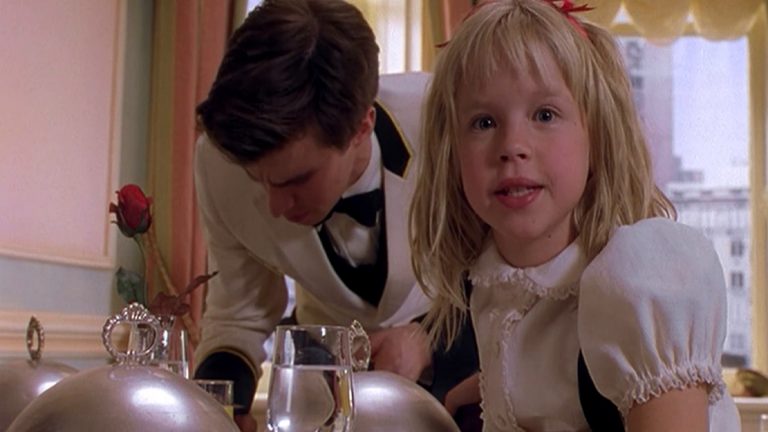 Eloise At the Plaza (2003)
When a beloved children's book intersects with a Julie Andrews performance, you know you're in for a treat. The expected mischief ensues, and with the fictionalized Plaza Hotel as a backdrop (the movie was filmed mostly in Toronto, with a few exterior scenes shot in New York), it's a visual masterpiece. Even if it was a made-for-television comedy.
Available on: Amazon Prime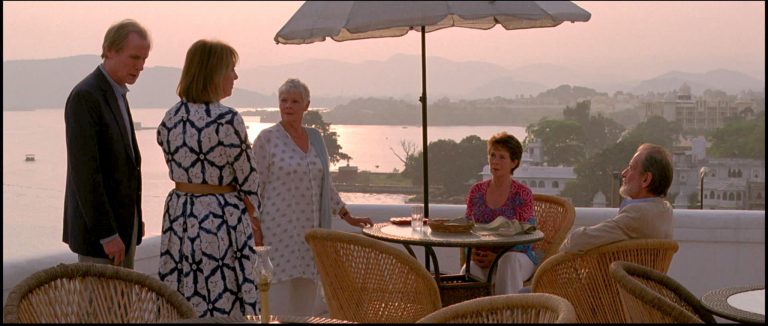 The Best Exotic Marigold Hotel (2011)
Brits of a certain age (Judie Dench, Maggie Smith, and Bill Nighy among them) gather at a rundown hotel in Jaipur, India for their early retirement. Just that sentence alone should be enough to make anyone press play. Well, once you do, you'll be rewarded in spades. Dev Patel makes a five-star early career performance and the production is stunning. It's heartfelt, funny, and filled with clever one-liners. Just don't watch the sequel.
Available on: Apple TV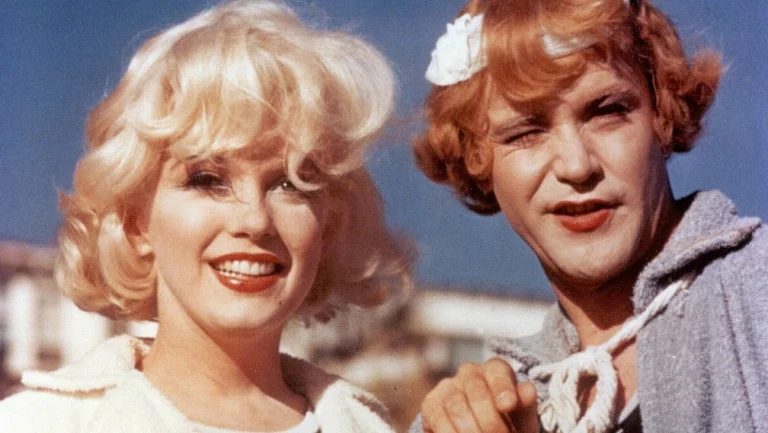 Some Like It Hot (1959)
While the reasons we make our way to Some Like It Hot may differ, it's true that we've all likely seen this Marilyn Monroe classic at one point or another. Tony Curtis and Jack Lemmon star as two struggling musicians who view a mafia murder, and as such, need to disguise themselves as women to escape (and make their way to Miami Beach). What follows is a classic tale of unable-to-requite attraction. Shot at the Hotel del Coronado in California—the real-life stand-in for the fictionalized Seminole Ritz Hotel—this film is pure old Hollywood glam.
Available on: Apple TV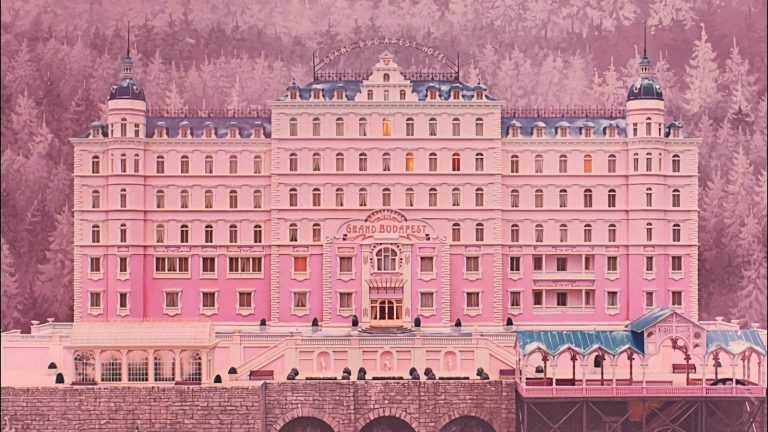 The Grand Budapest Hotel (2014)
The runner-up in my ranking of the best Wes Anderson films (The Darjeeling Limited will forever hold my heart), The Grand Budapest Hotel is worthy of all the acclaim and awards it's been honored. While everything about the production, quick camera angles, and perfectly-aligned transitions falls in step with Anderson's established style, this one stands out. Maybe it's for the sentimental father/son-like friendship between Monsieur Gustave H and lobby boy Zero or perhaps the eternal commitment to one's post. Whatever the draw, the allure is (and will forever be) there.
Available on: Hulu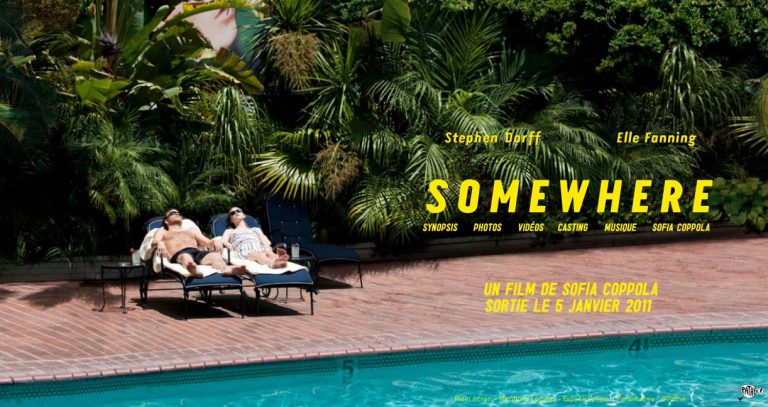 Somewhere (2010)
The first of two Sofia Coppola movies that made my ranking of the best movies about hotels, Somewhere covers all my favorite film topics. Protagonist-driven existential crisis (check). A mature and striking visual style (check). A thoughtful Hollywood critique (check). Don't skip over the soundtrack either. With Phoenix, Julian Casablancas, and Foo Fighters, this one's pure early 2010s gold.
Available on: Amazon Prime for rent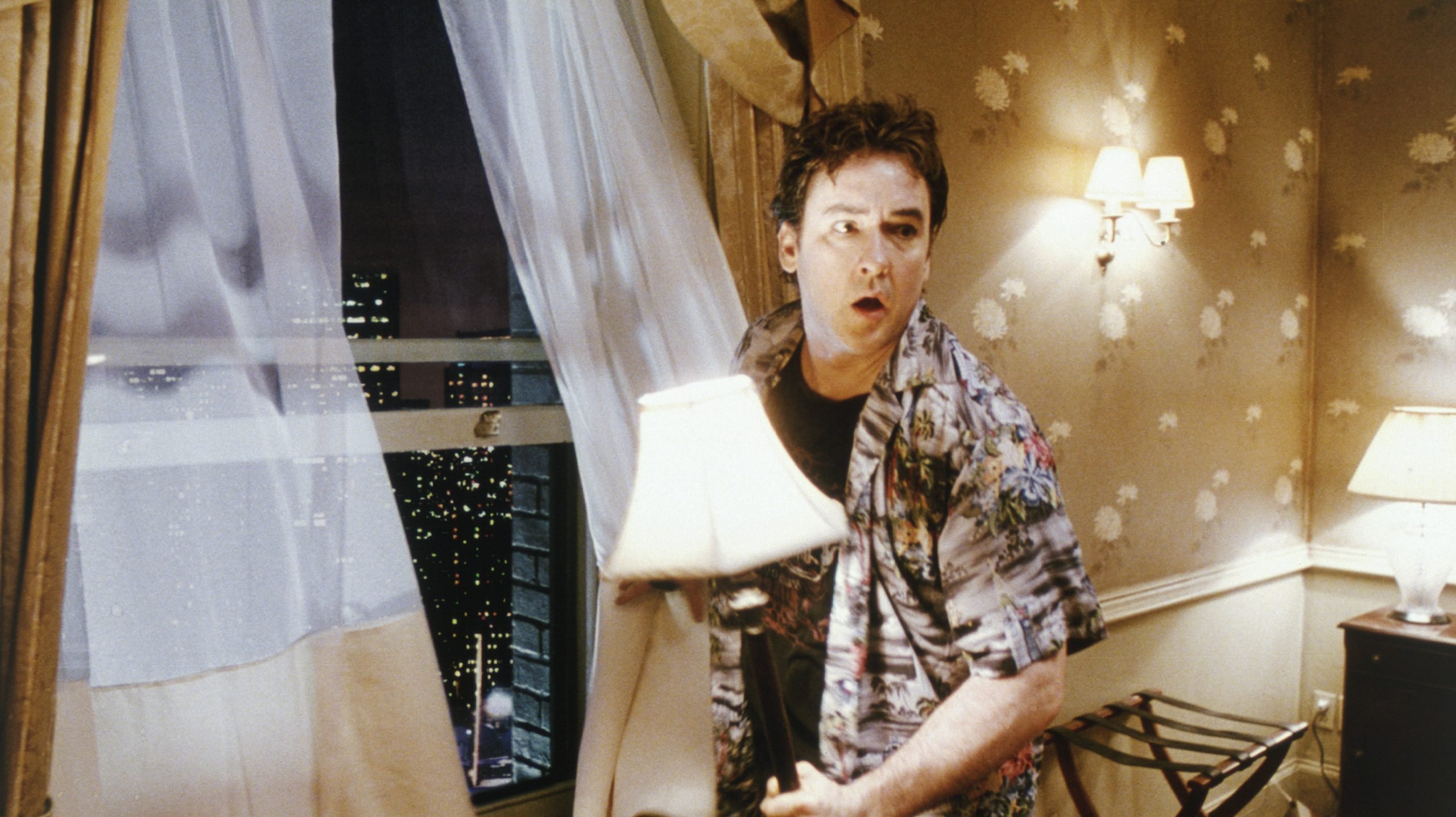 1408 (2007)
Another Stephen King short story that was turned into a film about a hotel? Makes sense. 1408 is more a psychological thriller than a horror film, but there are plenty of take-you-by-surprise moments to keep you on your toes. John Cusack plays an author who, to inspire his work, investigates haunted houses. But it's in room 1408 at a New York City hotel where his own paranormal skepticism is tested. Truthfully, I didn't love this movie as much as the critics, but if you're in the mood for a mid-aughts, box office hit, press play.
Available on: Apple TV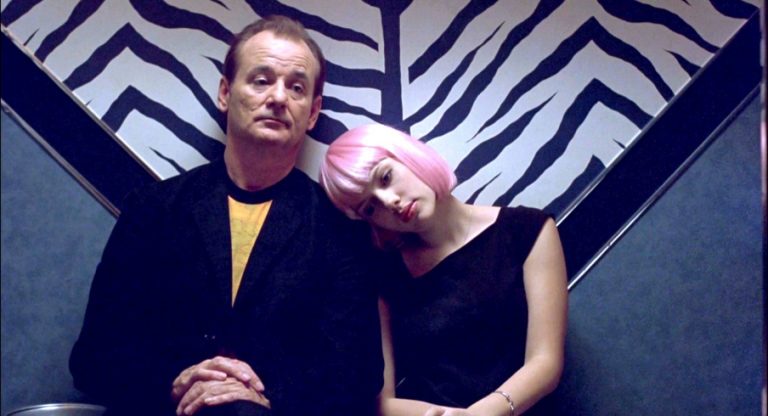 Lost in Translation (2003)
I. Love. This. Movie. It's Bill Murray at his finest. It's Scarlett Johansson at her best. It's Tokyo at its most vibrant and beautiful. Director Sofia Coppola stays true to her focus and fills this movie with thoughtful, curious ennui. It's a stunning film about what it means to truly connect with the world and others around us, and the truths we can discover when we open up to the possibilities and surprises of unlikely bonds. And you'll fall in love with the shots of the Park Hyatt Tokyo. Who knows, it may even inspire an across-the-world trip.
Available on: Apple TV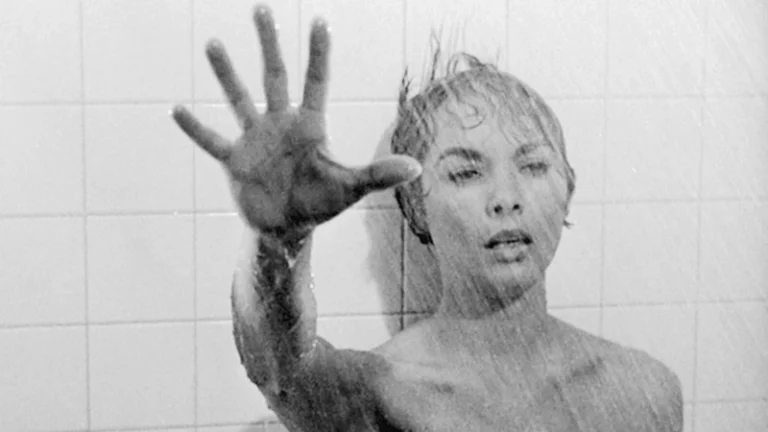 Psycho (1960)
Alfred Hitchcock has a long resume of horror movies that define the genre. But Psycho, about a woman on the run and her encounter with the shy Norman Bates at a ramshackle motel (and spoiler—the aftermath of her murder), is Hitchcock's most celebrated work. Of course, it's less hotel-glam and more focused on a seedy, creepy abode, but the Bates Motel is the perfect backdrop to the low-budget but horrifying, stays-with-you scenes that this film has long made famous.
Available on: Peacock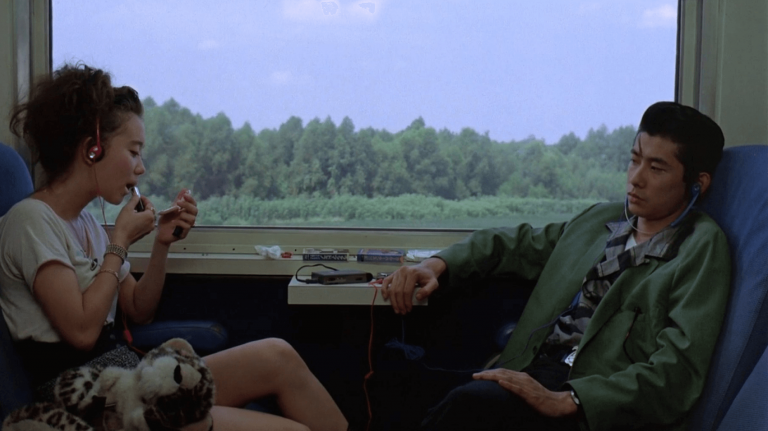 Mystery Train (1989)
There's something about triptych-structured films that I find inherently charming. Divided into three sections, Mystery Train explores the overlapping and unfolding stories of several protagonists whose plot lines take place all over the course of the same night. The narratives converge with a few plot elements, one being the Arcade Hotel, a cheap rooming house in downtown Memphis. Each of the characters spend part of the night here, and the hotel's aesthetics solidify the film's quirky absurdity.
Available on: Kanopy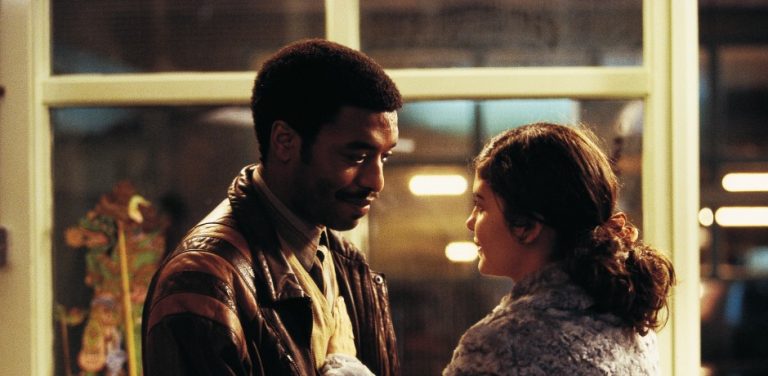 Dirty Pretty Things (2002)
Just a year after Audrey Tautou's standout role in Amélie, Dirty Pretty Things comes out and puts the French star back on the map once again. Set in London, this documentary-style film follows the lives of immigrants constantly in fear of deportation. When they discover the aftermath of a murder (fair warning: a human heart is discovered in a toilet), they're tasked with uncovering the truth of the hotel that employs them.
Available on: Paramount+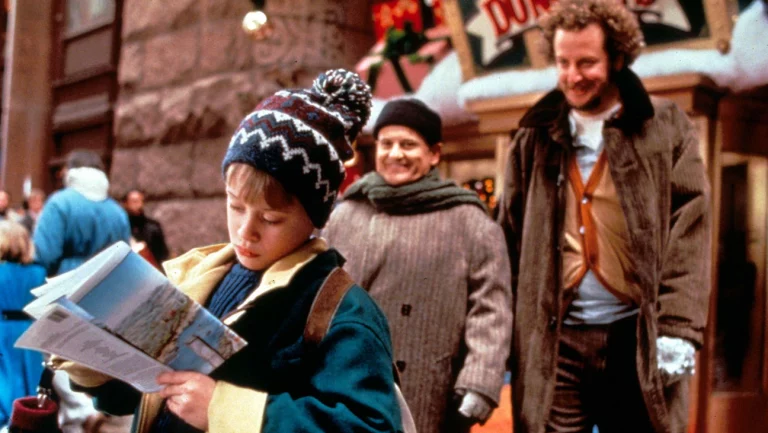 Home Alone 2: Lost in New York (1992)
Could this really be a roundup of the best movies about hotels without a shoutout to Home Alone 2? This Christmastime classic paved the way for plenty of holiday favorites to come. Nothing about Kevin's (Macaulay Culkin's) separation from his family as they depart for a Miami vacation is believable, but if you've seen the Home Alone movies, you know that's not really the point. While many of the jokes don't quite hold up in 2022, you're welcome to gather around the TV with your loved ones and indulge in the nostalgia. I certainly do.
Available on: Disney+