While trends may have once taken shape on the runways in Paris, nowadays, anything can have its 15 minutes of fame with the help of an influencer and internet virality. Enter, one shoulder tops. This style has been taking my social feeds by storm since last summer, but it wasn't until this season that I saw a full-blown adoption of the trend. Suddenly, not only style mavens, but all my friends (and their moms) are dawning a bare shoulder—and to be clear, I am 100 percent here for it.
One shoulder tops merge a carefree look with a high-style aesthetic, one that fully encapsulates all the best parts of summer. While the look might be a little daring for my Zoom calls (but really, what even is workwear anymore?), you'll definitely catch me in any and all of my one shoulder tops at every gathering throughout the summer. After all, during a season of backyard hangs, light but satisfying meals, and happy hours that extend well into the evening, two sleeves can sometimes feel a little, well, a little redundant.
Half the material, half the coverage, and I'm fully in love. Scroll down for 11 of our favorite one shoulder tops, and tell us your faves in the comments! 
Feature image by Sara Prince.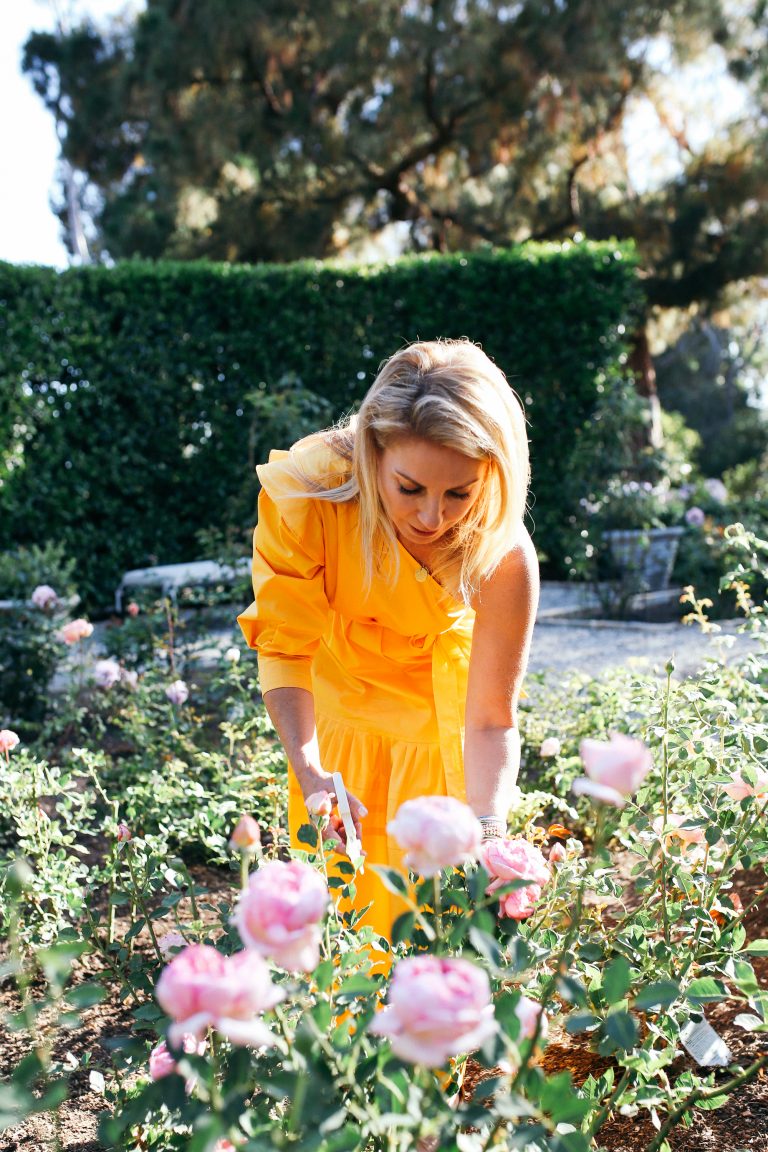 11 One Shoulder Tops for Elegant, Effortless Outfits—All Summer Long
Anthropologie Maeve One-Shoulder Tank
Every closet could benefit from this top. Swear. While I love the classic look of a single, unobstructed strap, there's something to be said for a little thoughtful detailing—and this tank gets that point across beautifully.
J. Crew FormKnit One-Shoulder Tank
This top's fabric is J. Crew's signature FormKnit, which offers a super soft stretch that works with your body. As the name suggests, it fits with your form but stretches for a smoothing, sleek effect.
Girlfriend Collective Black Bianca One Shoulder Bra
I'm a longtime lover of all things Girlfriend Collective (so much so, that I included another pick of theirs below). This one shoulder bra has been around for a few seasons, and though I'd include all the colors on my "to-buy" list, a classic black is sleek, chic, and truly goes with anything.
Everlane The Ribbed One-Shoulder Tank
My love of Everlane will never die (I just got my boyfriend into the brand, and honestly, never been prouder). Known for being connoisseurs in the (wide) world of apparel basics, Everlane manages to infuse this humble style with interest and depth.
Banana Republic One-Shoulder Tank
How cute is this poppy red tank? While it comes in white as well, I love the double-impact look of a flirty style done in a statement-making color.
Free People One Way Or Another Tank
If I could try to put a finger on exactly why one shoulder tops have risen to such prominence, I'd say that it's because they can turn heads with such little effort. Case in point, this classic, always-in-style tank that's both easygoing and absolutely elegant.
OFFLINE By Aerie Goals One Shoulder Sports Bra
While we may have once been quick to leave American Eagle and Aerie in our pre-teen past, the brands have seen a re-emergence in the women's apparel space, taking their super-comfy fabrics and crafting styles that fit and flatter every body—as proven by this made-for-summer sports bra.
Anthropologie Maeve One-Shoulder Tank
Belonging to the same family of styles as the Maeve option above, I love this variation with tie detailing at the sleeve. It gives an almost ethereal feel. And that color, just a shade off of Kelly Green, is dark and deep for a more refined look.
A New Day™ Women's One Shoulder Ruffle Top
An affordable pick that doesn't skimp on style. The ruffle adds a fun, summery touch, while the addition of elastic at the hem, shoulder, and neck ensures a relaxed fit that'll stay in place.
Girlfriend Collective Moss Bree One Shoulder Bra
Confirming my love of Girlfriend Collective. This bra is a newer iteration of the classic style above, and while it isn't technically one shoulder with the addition of the skinny strap, the impact still lands.
Mango Asymmetric Design Top
Every summer wardrobe needs a go-to, going-out top—and this one's mine. A part of Mango's Committed Collection, this tank was produced with the planet in mind, making the most of sustainable materials and processes. When it comes to supporting the environment and owning your individual style, this top puts both priorities front and center.
This post was originally published on July 19, 2017, and has since been updated.