"Food tastes better outside," is my mantra for how I want to cook (and eat!) in June. For my recipe planning, that means lots of items that can be served room temp or cooler, veggie-forward salads and sides, bursting-with-color summer produce, and as much cooked on the grill as possible. I'm also planning a few different menus for upcoming gatherings, from a Mediterranean-inspired bridal shower I'm hosting for a friend, to a picnic that'll be eaten from a boat on Lake Austin. Summer's the best, wouldn't you agree? Read on for everything I'm planning to make in celebration of the year's most carefree month. Hope it gives you lots of ideas for what to cook in June, and drop a comment letting me know what you're making this month!
Refreshing Cocktails to Sip in June: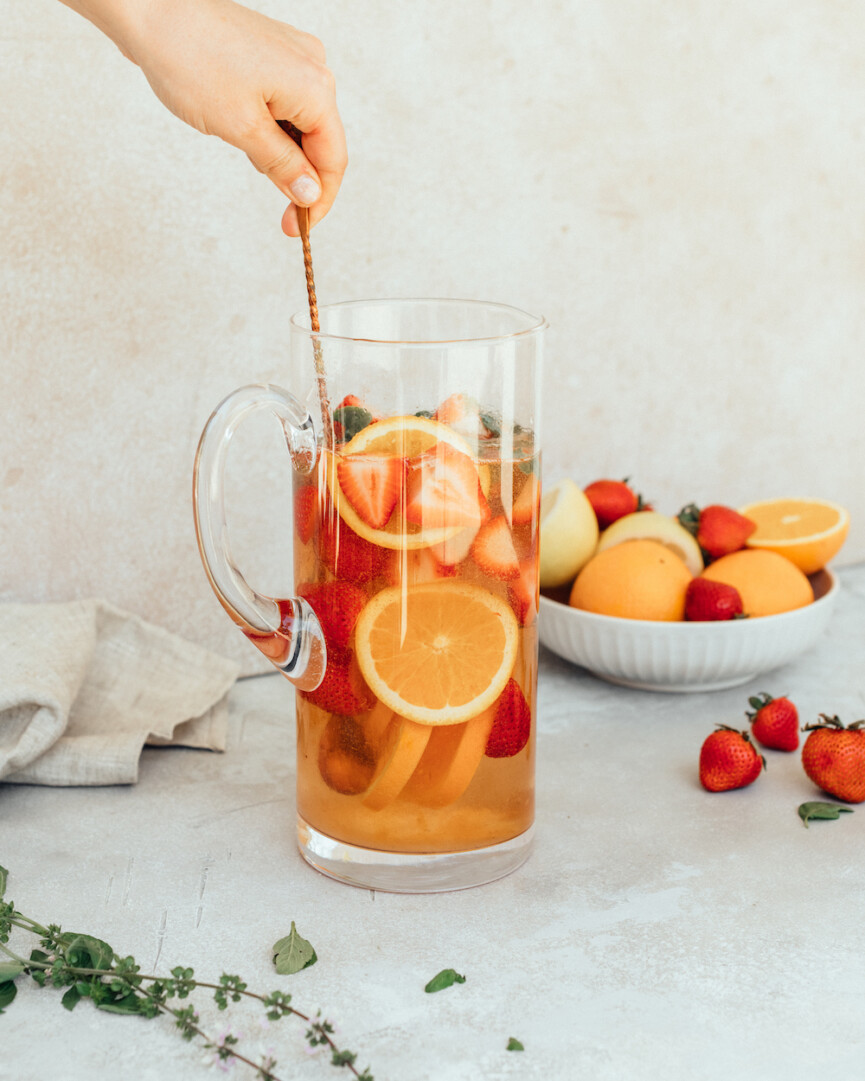 This strawberry rosé sangria recipe is exactly what your next warm-weather gathering needs. All it takes is a good bottle of wine, seasonal fruits, fresh herbs, and bubbles. What more could your glass want?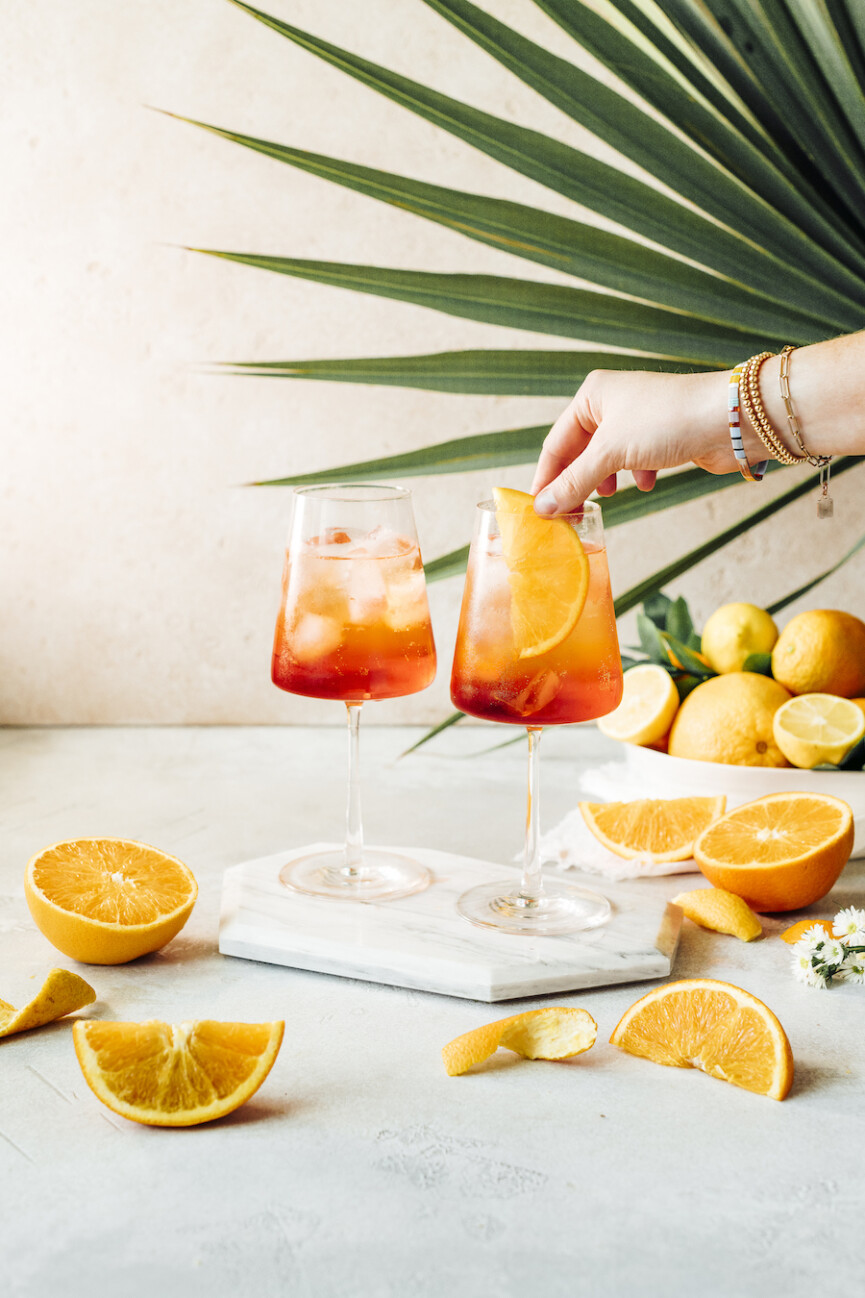 Now's the time to get on board with the Italian tradition of aperitivo—enjoying drinks and snacks in the evening hours between work and dinner. And this aperol spritz is the way to do it.
Salads and Sides for Hot Summer Nights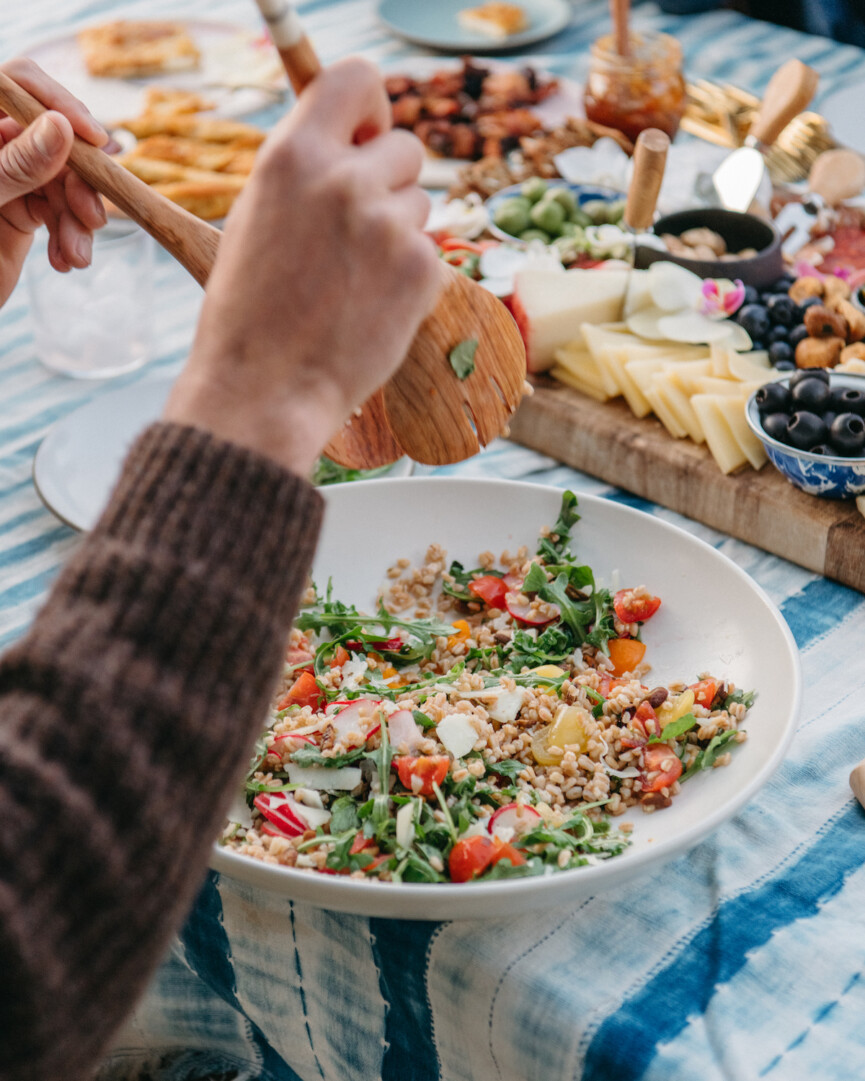 Says Jessie De Lowe, ""I make a big salad with whatever is fresh from the market. I make sure to always include some toasted nuts for a crunch and some fruit for sweetness. Lately, I've been obsessed with the Farro Salad from Charlie Bird and have been making that on repeat."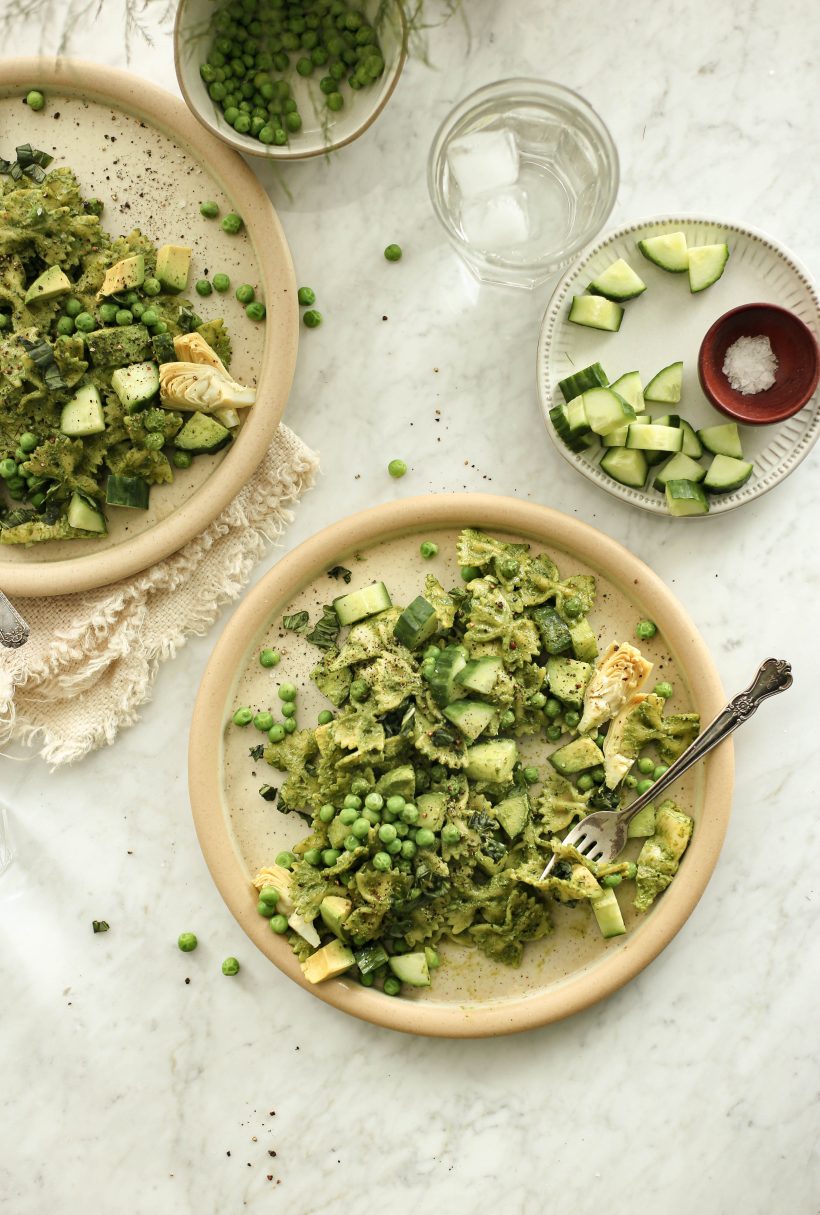 In my never-ending quest to eat vegetables without eating just a giant bowl of salad, I turned to my bin of pasta in the back of the pantry. And as it turns out, green goddess dressing paired with tender pasta is exactly what to cook in June.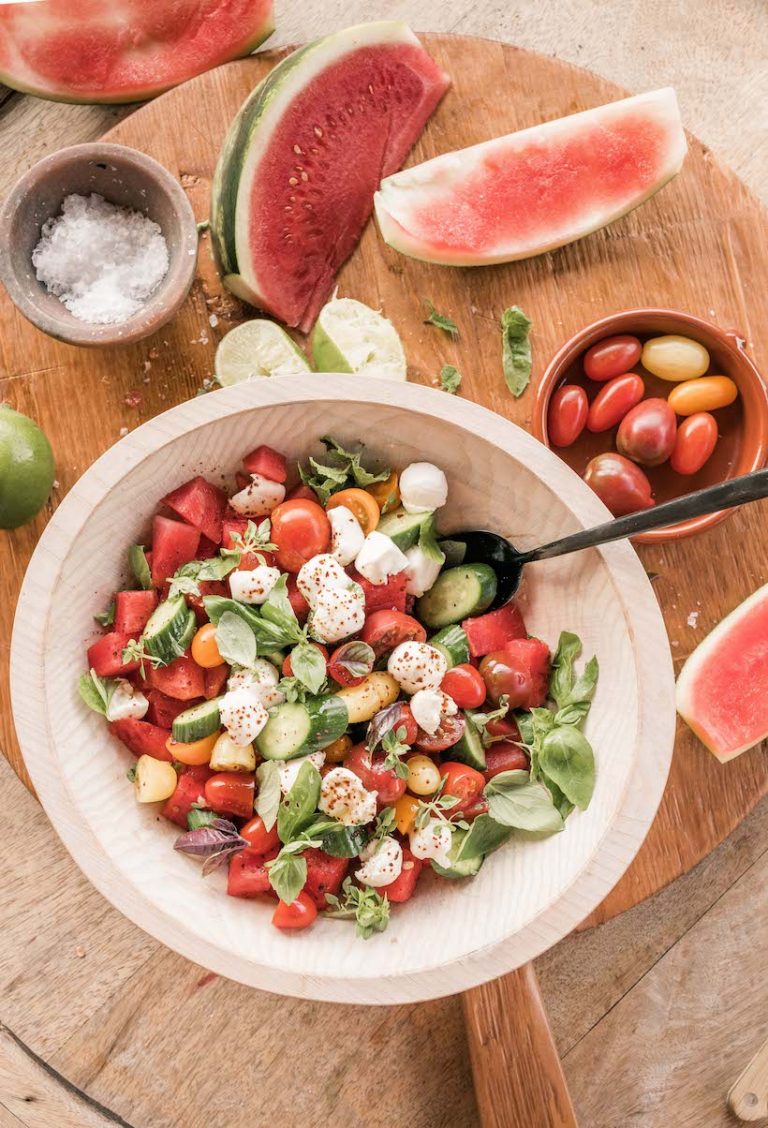 The addition of chopped fresh mozzarella is what makes it creamy and addictive, and basil + a squeeze of lime + olive oil (and lots of flaky sea salt) make up the simplest dressing that is really all this salad needs. It's dreamy.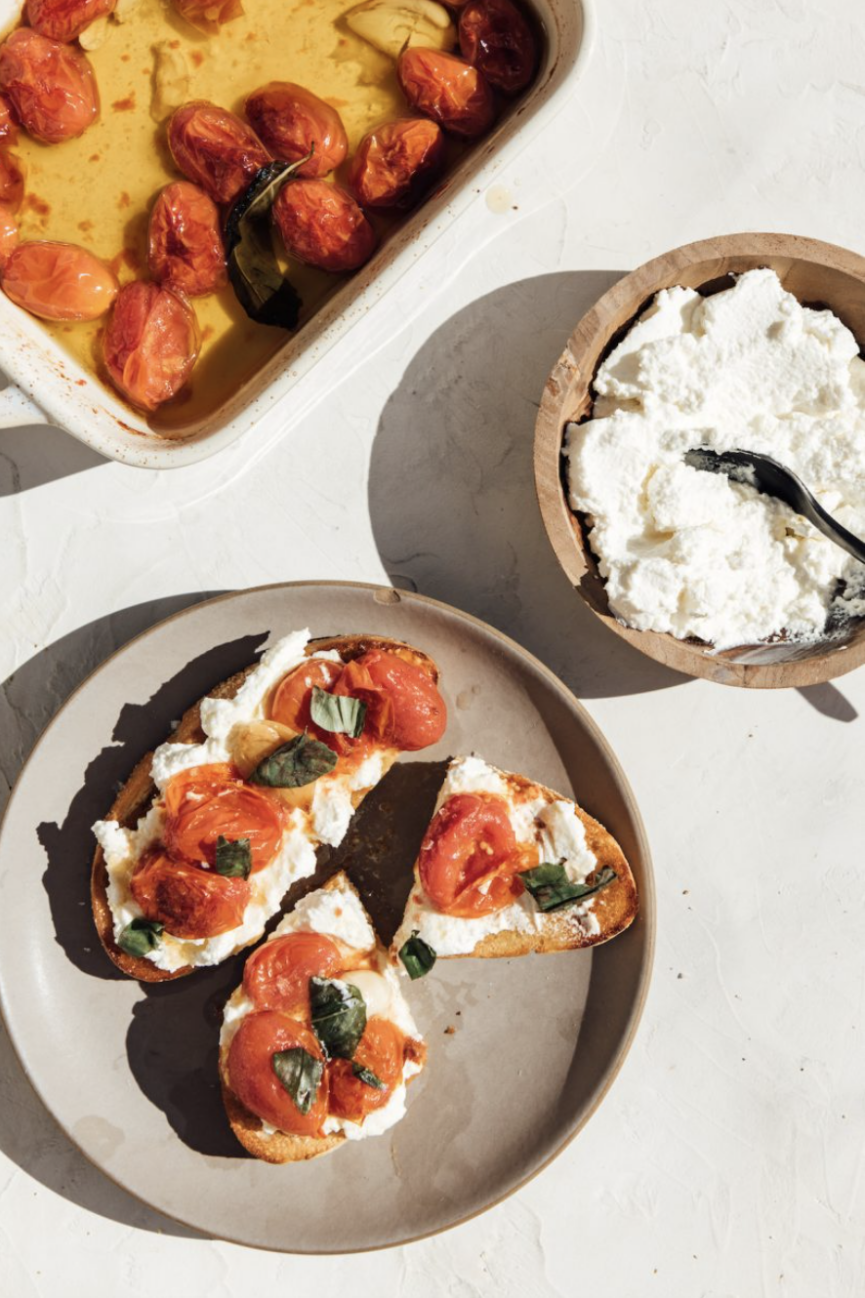 We all need a solid no-recipe recipe that we can pull out as a jaw-dropping appetizer for a party or a simple lunch for friends. And this bruschetta also happens to be a simple dinner that I love to break out when I don't feel like cooking, but still want something incredibly satisfying.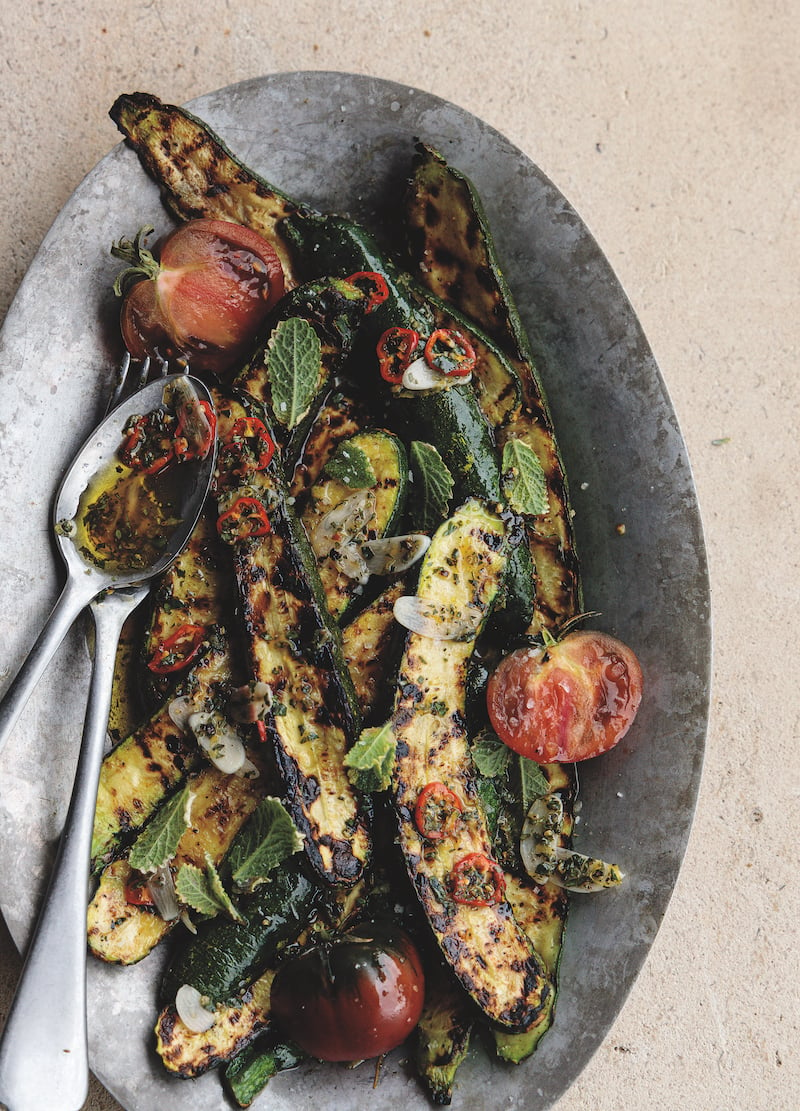 This summer veggie recipe is equally delicious with whatever squash you have on hand, and the vinaigrette is downright addictive.
Main Dishes to Eat Al Fresco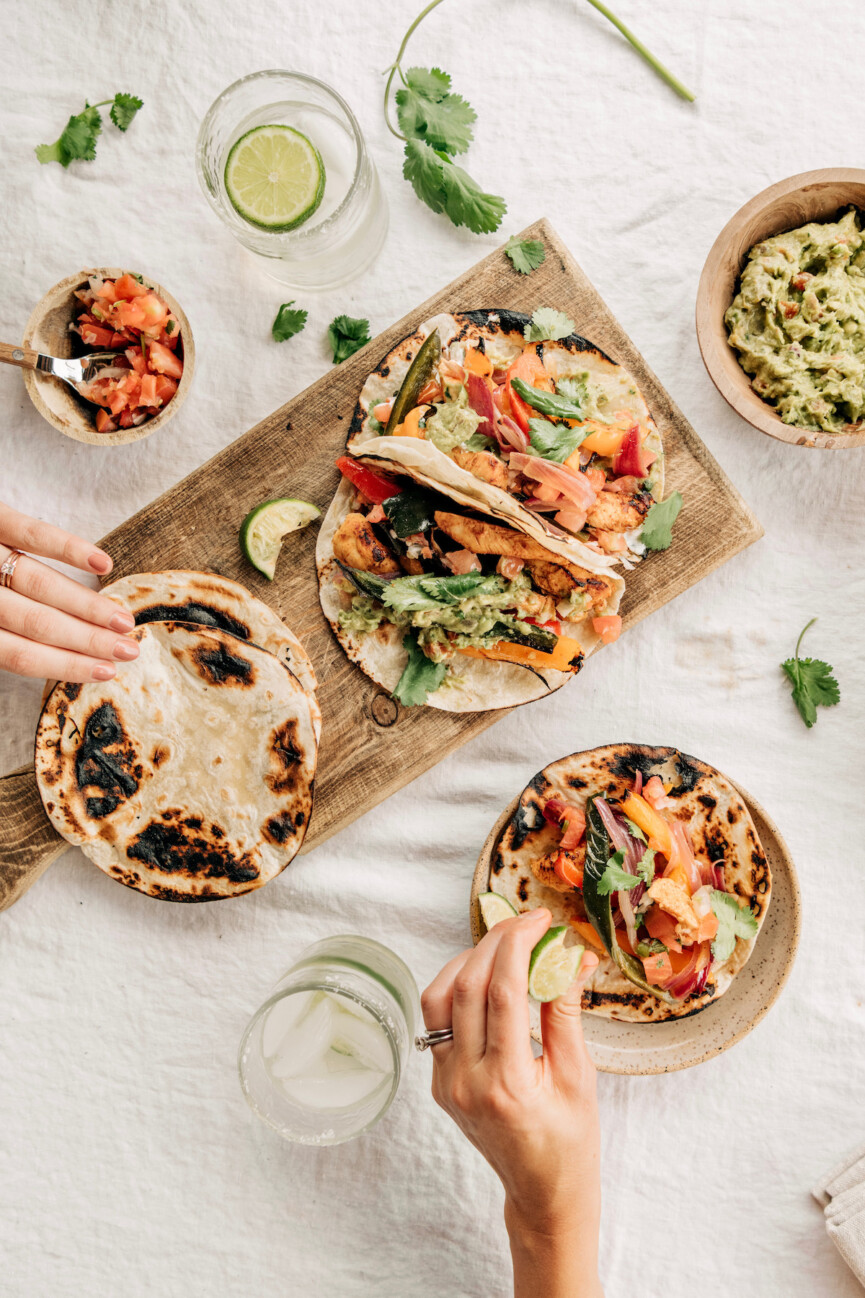 Summer is the time to keep it simple, so I love a Mexican recipe that is quick on prep and major on flavor. Wondering what to cook in June? Enter my five-ingredient sheet pan chicken fajitas.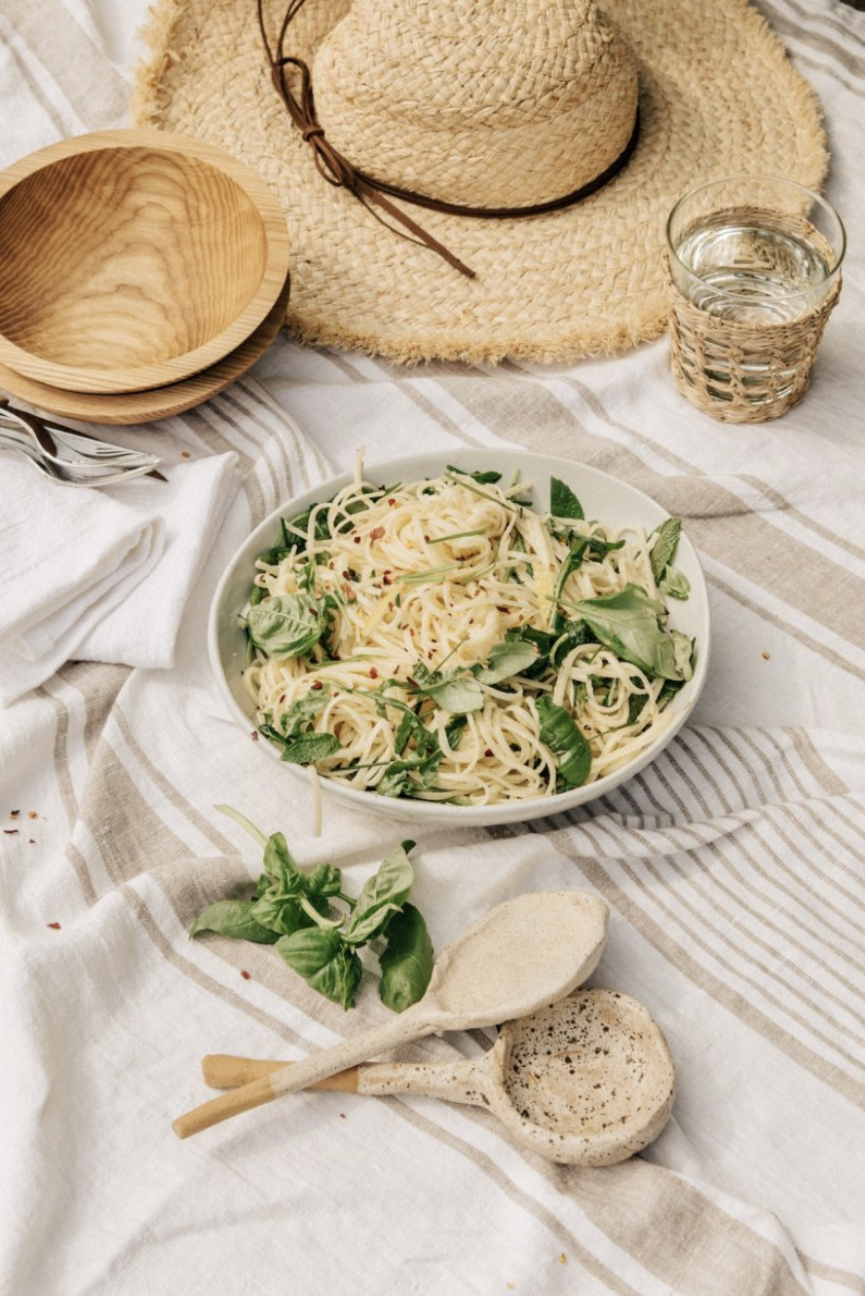 Creamy and decadent, but thanks to the profusion of lemon, this pasta feels light enough for summer. Most of all, it's so simple that you can make the sauce in the time it takes your water to boil.
The carrot pesto sounds unusual, but trust me: with that sweet-spicy charred flavor, you'll want to eat it with a spoon.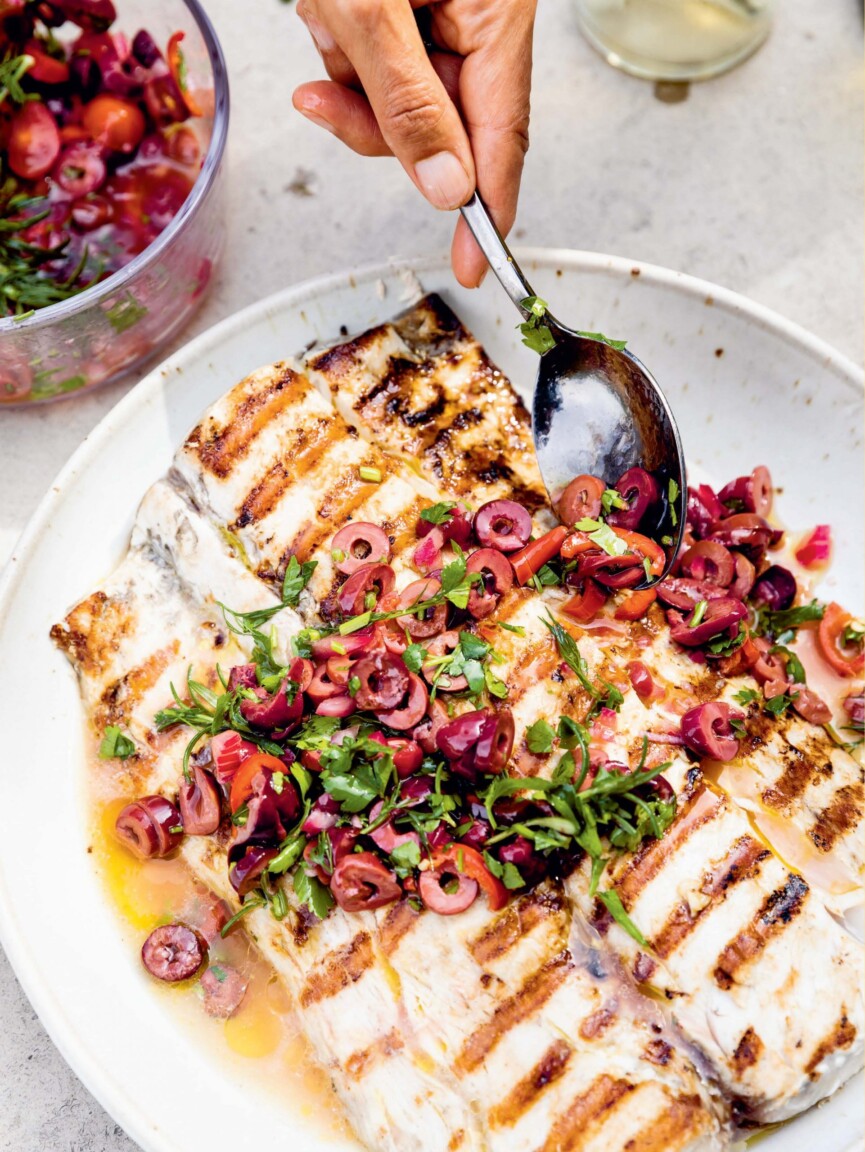 Helene Henderson of Malibu Farm is the queen of simple summer dishes. This one is all about the sauces, which are super simple, come together in no time, and are beyond a doubt, worth it. Plus, you'll want to have extra on hand for drizzling over, well, just about everything.
I usually grill double the amount of chicken I'll need, so the next day for lunch I can just add the veggies, char the corn tortillas over the stove, and savor them all over again. Ditto on the veggies—prep extra, then toss them in containers in the fridge for kids to snack on and use for making more of these tacos on the fly.
Think: afternoon in Italy, sipping a glass of white, savoring each and every bite of a masterfully crafted handmade pasta. It's light, refined, and perfect in every way.
Sweets Endings for Summer Nights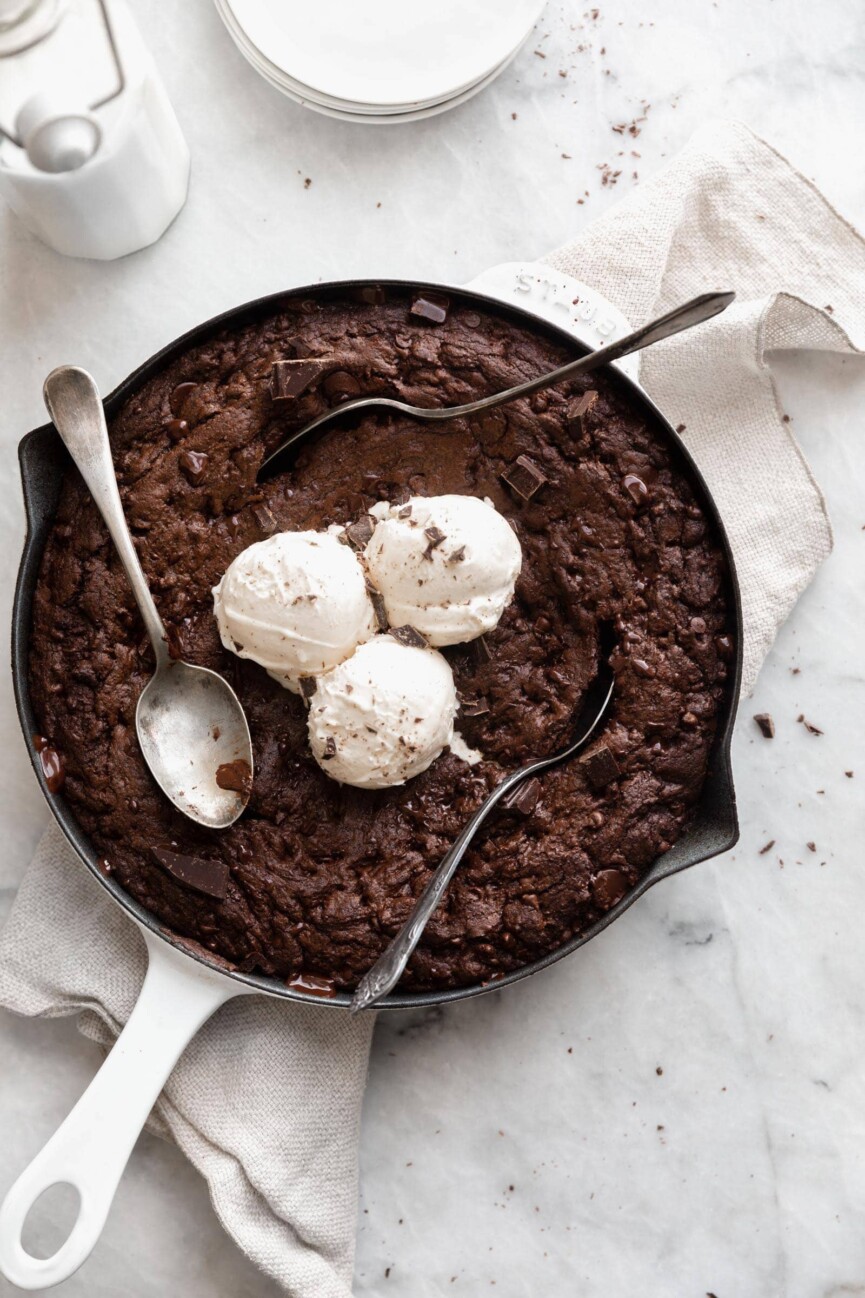 You know those evenings when you're staring into the fridge, nothing is calling your name, and all you can think about is eating chocolate for dinner? This chocolate skillet cookie recipe was made for those nights.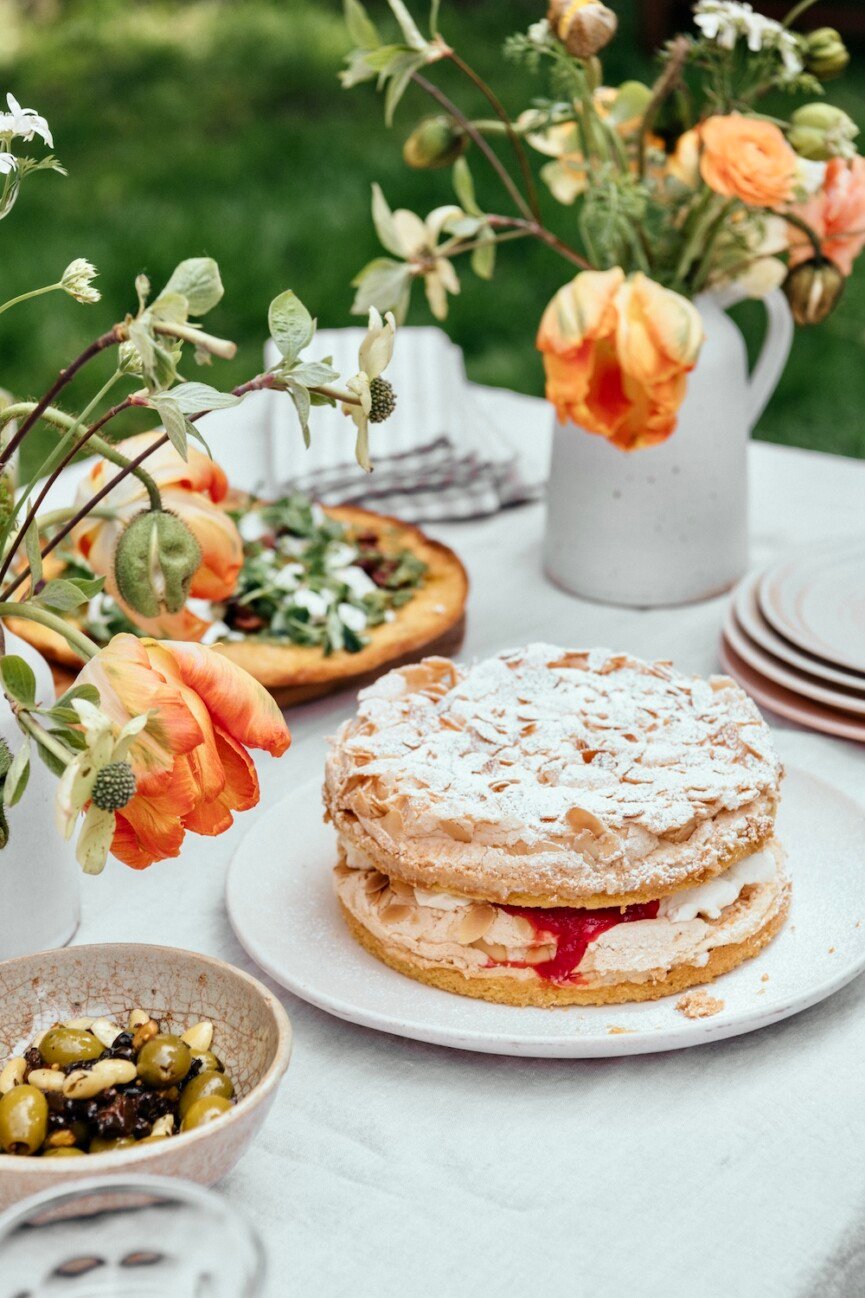 Layers of fork-tender cake with crunchy sliced almonds and sweet rhubarb jam—heaven! Says Aran Goyoaga, "In this version, I bake the cake in two layers and add rhubarb compote and cream in the center. The compote can be made two days in advance, but I really recommend baking the cake the same day you plan to serve it."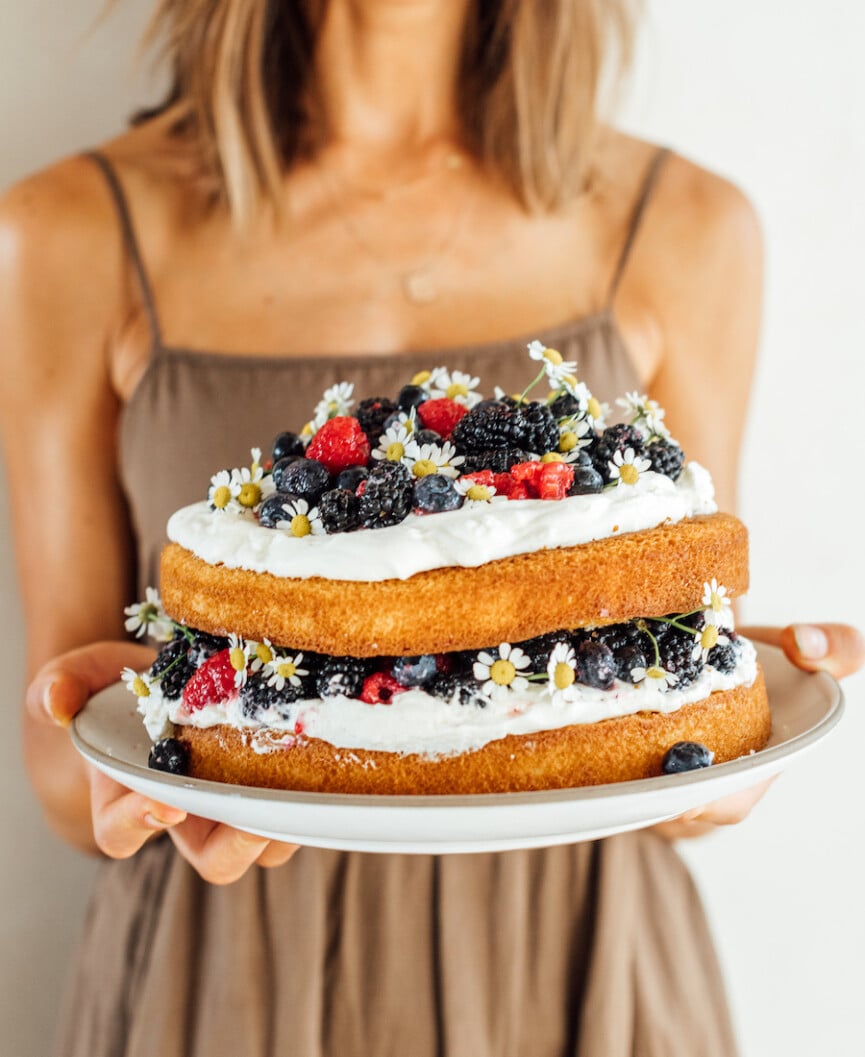 This is one of those no-recipe recipes that, once you master it, you'll turn to again and again. When you've committed the simple equation to memory (cake + whipped cream + berries–repeat!) you can put your own spin on it based on the occasion.