I used to think waking up with bright, uncreased skin and gorgeous next-day hair was nothing more than pure luck and positive alchemy. Like good karma you got from the day before. It wasn't until the idea of silk pillowcases and uniquely shaped designs entered my almost exclusively Wamsutta world that I understood you could take action in the name of beauty sleep. And thus, my quest for the perfect "anti-wrinkle pillow" was launched.
Featured image of Sanetra Nere Longo by Michelle Nash.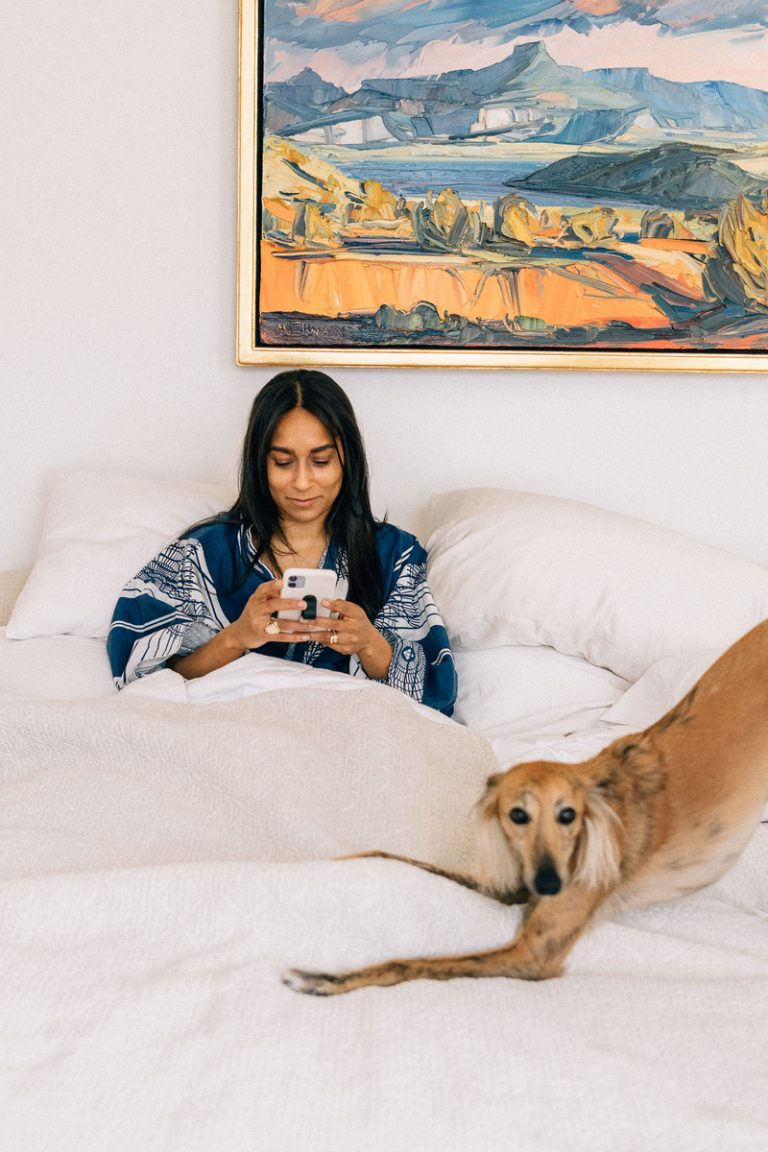 What to Look For in an Anti-Wrinkle Pillow
An anti-wrinkle pillow comes in—quite literally—many shapes and sizes.
In terms of an actual pillow, there are loads of contoured options made of down or memory foam that cradle the head to prevent the dreaded face smush. (A few of the funkier-shaped products may have caught your eye on Instagram.) Some even offer the kind of neck support that helps train back sleeping.
Then there are the pillowcases, featuring low-friction fabrics made with silk, satin, bamboo, or copper ions that absorb far less oil than your typical cotton or sateen pillow. Cooling memory foam is another way to wake up more refreshed.
Ultimately, the goal of every anti-wrinkle pillow is to prevent the tugging, creasing, and added moisture that exacerbates deep creases, fine lines, and acne. In essence, they're tools to perfect the art of beauty sleeping.
To help you find your perfect fit, we've broken down some of the best options in every category, including a few products that stand out across the Internet.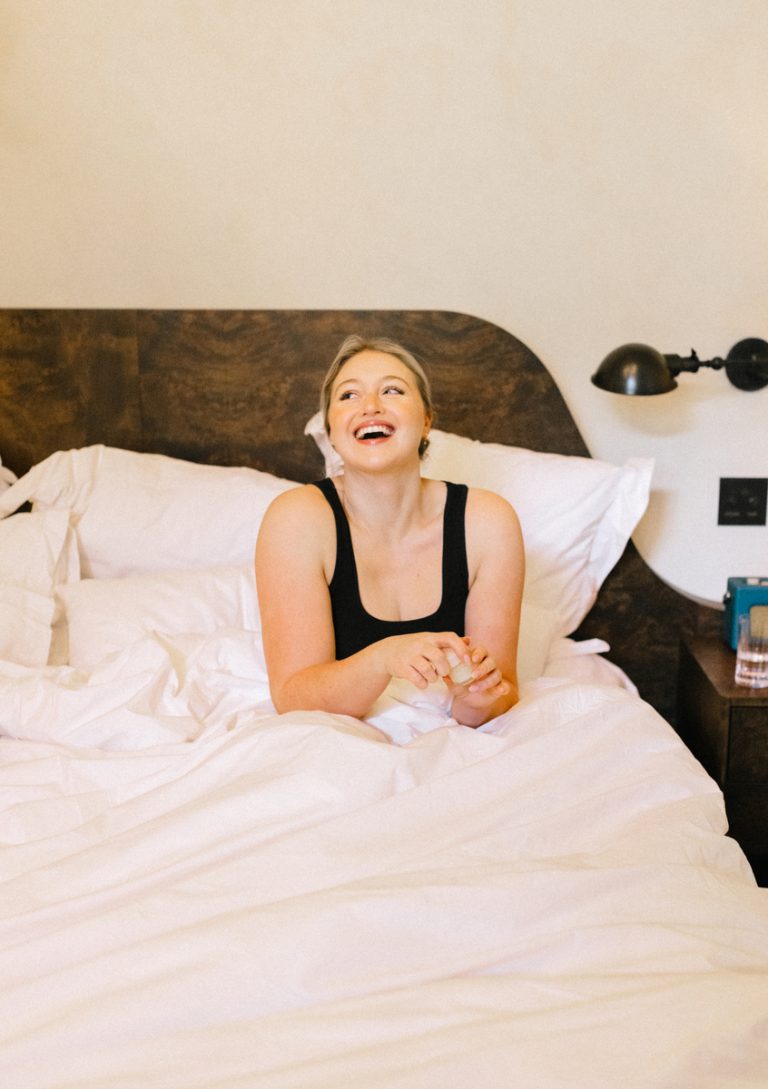 The 16 Best Anti-Wrinkle Pillows (and Pillowcases) of 2023
Best Customizable Anti-Wrinkle Pillow: The Pillow Bar
The Pillow Bar team takes gender, height, and age into consideration when crafting their hybrid pillows, designed in collaboration with a physician to offer personalized support. The hypoallergenic down or down alternative pillows cradle your neck whether you're a back or side sleeper, and keep your skin well above the fray.
Perhaps the biggest draw of all is that, despite its contour, the pillow fits into a standard-sized pillowcase (opt for a silk or satin option from The Pillow Bar for added beauty sleep insurance), so it blends right into your pillow display.
The Best Copper-Infused Pillow: enVy
Instead of pitting copper against silk, enVy embraced the antimicrobial, friction-fighting power of both for an ultra-clean, ultra-luxury product that keeps your neck in line.
Best for a Little Bit of Everything: The Night Pillow
Beyond its apt name and sexy aesthetic, The Night Pillow truly does it all. Air-light memory foam helps cradle the head, while a 90% mulberry silk pillowcase keeps skin and hair from tugging or snagging.
Contoured Anti-Wrinkle Pillows
Flawless Face Pillow
Kudos to the social media team behind Flawless Face, who've helped make a viral sensation of the butterfly-shaped pillow. But five-star reviews mean a lot more than double taps—fortunately for Flawless Face, the satin-covered pillow has them all.
YourFacePillow
While Flawless Face might dominate social media, YourFacePillow rules Amazon. Thousands of five-star reviews praise the padded design for helping with wrinkles, backaches, and even acne.
Emircey
Another Amazon five-star review contender, the uniquely-shaped pillow hugs the head and neck no matter what position you sleep in—and has overwhelmingly positive reviews. One verified purchaser wrote, "As I lay my head down onto the pillow, it initially felt odd (let's face it, all new pillows do) but after just a few minutes I relaxed and my brain reacted like this was a sleeping position it remembered from long ago and it felt so natural."
Nurse Jamie Beauty Bear
With all the beauty of thoughtfully contoured memory foam and the low-friction magic of a satin finish, this travel-friendly pillow is a must-have among beauty obsessives.
PureComfort
While most anti-aging pillows focus on keeping you on your back, PureComfort fully embraces the side sleepers with hypoallergenic memory foam and ear holes that help relieve pressure in the night. (This may also be a nighttime savior for any side sleepers who recently got an ear piercing.)
Save My Face
Given its petite size, this one may work better as a travel pillow than your nightly go-to, but the fully machine-washable product and its graceful "wings" keep you supported (and unsmushed) at every angle.
The Best Anti-Wrinkle Cooling Pillows
Cooling may not be high on your list of beauty pillow qualifiers, but they're excellent options for hot sleepers wanting to wake up more refreshed.
Coop
The adjustable pillow fluffs up beautifully and Coop's vegan, gel-infused memory foam and microfiber fill blend keep you cool through the night. Multiple Amazon reviewers hunting for the perfect pillow claimed this as their ultimate find, though they did note the memory foam can have a bit of an odor.
Snuggle-Pedic
The highly-rated and adjustable pillow's Snuggle-Pedic's breathable Kool-Flow Tech keeps things cool, while a moisture-wicking bamboo case keeps skin and hair moisturized.
The Best Bamboo, Silk, and Copper Pillowcases
ilumage (Copper)
Loads of positive reviews for this pillowcase, which is infused with smart patented anti-aging copper technology, point to how well it protected their hair, particularly when it comes to curls.
Ettitude (Bamboo)
The Instagram-famous brand is known for its silky smooth, sustainably made bamboo fabric, which keeps things beautifully breathable and temperature controlled.
Slip (Silk)
Kourtney Kardashian is obsessed with it—and so are we.
Fishers Finery (Silk)
A staggering amount of five-star Amazon reviews matches a staggering momme count: 25. Bonus points for offering Fishers Finery's undyed option, which makes this silk pillowcase even better for sensitive skin.
Kitsch (Satin)
Kitsch's rabidly reviewed pillow offers many of the same benefits as silk for a fraction of the price—and in a much livelier color range.
Every product is curated with care by our editors. If you buy something through our links, we may earn a small commission at no cost to you.