I consider myself a measured, logical person. But when I spy a pimple forming, I lose my senses. I'll throw everything at it, from salicylic and glycolic acids to a cotton ball soaked with witch hazel—moisture barrier and healthy cells be damned. Thankfully, working with dermatologists over the years has helped me discover kinder ways of addressing acne. Namely: azelaic acid. To celebrate the clearer, glowy complexion this under-the-radar ingredient offers, we're diving into all things azelaic acid for skin.
Compared to the old astringent standbys, using azelaic acid for skin is a kinder, gentler answer. The dermatologist-favorite comes in a variety of forms. But whether the anti-inflammatory and antimicrobial azelaic acid is featured in a gel, serum, foam, or cream, the goal is the same: to banish bacteria from your pores with gentle exfoliation.
To learn more about using azelaic acid for skin, the rising star in the acne world, I tapped board-certified dermatologist Dr. Elizabeth Geddes-Bruce and Karen Fernandez, lead aesthetician at SkinSpirit for answers. Read on for everything you need to know about using azelaic acid for skin.
Feature image by Claire Huntsberger.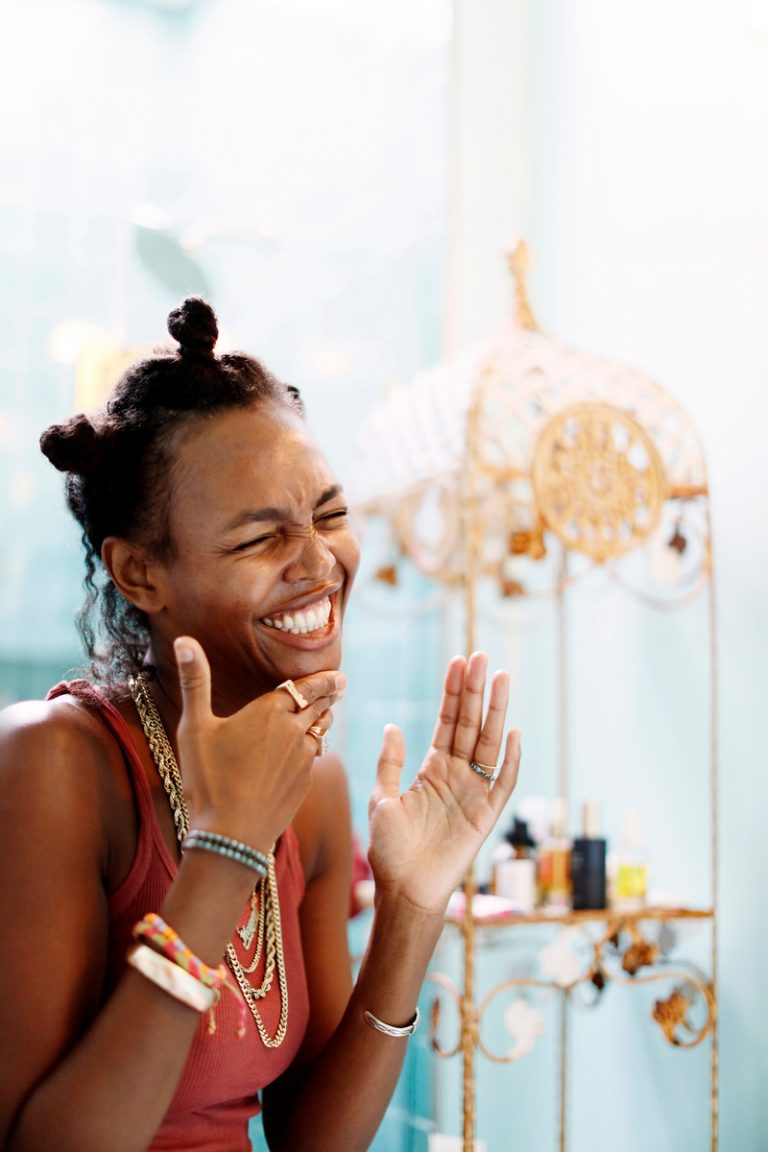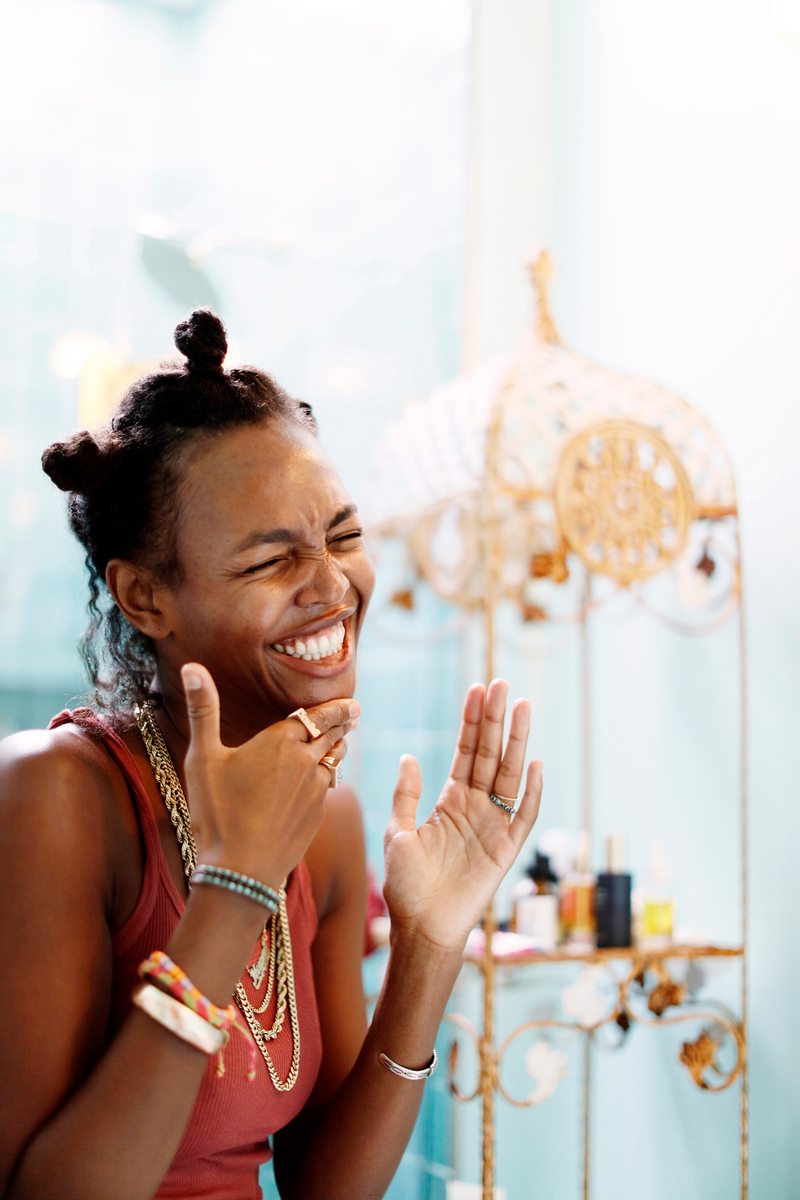 What is Azelaic Acid?
"Azelaic acid is a gentle acid that is produced naturally by a yeast and found in grains," Dr. Geddes-Bruce explains. "It has many beneficial properties in the skin and can be tolerated by even those with sensitive skin conditions, like rosacea."
How Does Azelaic Acid Work on Skin?
Its anti-inflammatory properties earn azelaic acid a lot of attention, but its talents are many. "Azelaic acid has several properties that make it a rockstar ingredient in many topical agents," Dr. Geddes-Bruce shares.
It works as an antioxidant to fight damage and chill out inflammation, all while preventing the top layer of skin from growing the bad bacteria that could affect our microbiome. "As if that isn't enough, it also suppresses an enzyme in the skin that is responsible for hyperpigmentation," Dr. Bruce-Geddes adds.
As for how long it takes to see results, azelaic acid's gentle nature requires a bit of patience. "In over-the-counter forms, you will see results in about four or five months," Fernadez says. "With a prescription-strength product containing 15 to 20% azelaic acid for skin, you will see results in two to three months"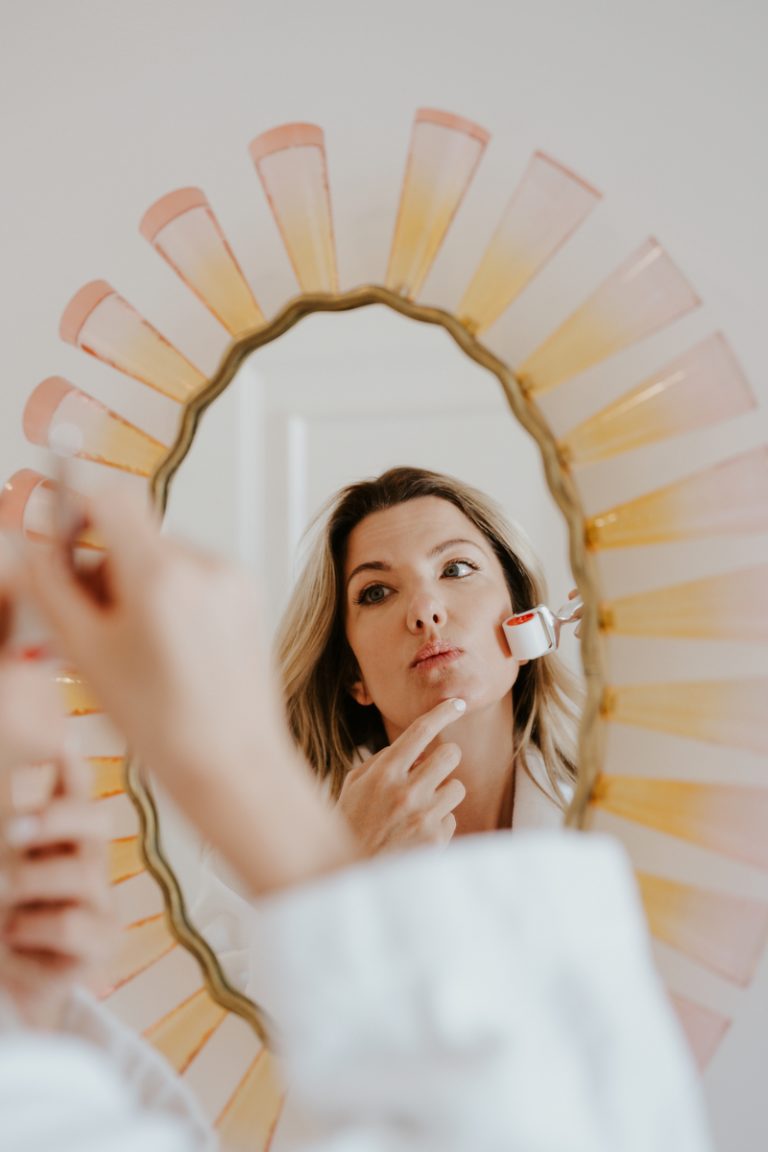 What Skin Types Can Use Azelaic Acid?
The beauty of azelaic acid for skin is its gentleness. Almost every skin type can tolerate it (even women who are pregnant or breastfeeding). But for those whose skin may be too sensitive to handle more aggressive treatments, this hard-working (but not harsh) ingredient can do wonders for hyperpigmentation, melasma, rosacea, or acne breakouts.
To maximize its benefits, azelaic acid often works best with others. "In many cases, it will need to be combined with other treatments or topicals for full efficacy," Fernandez adds.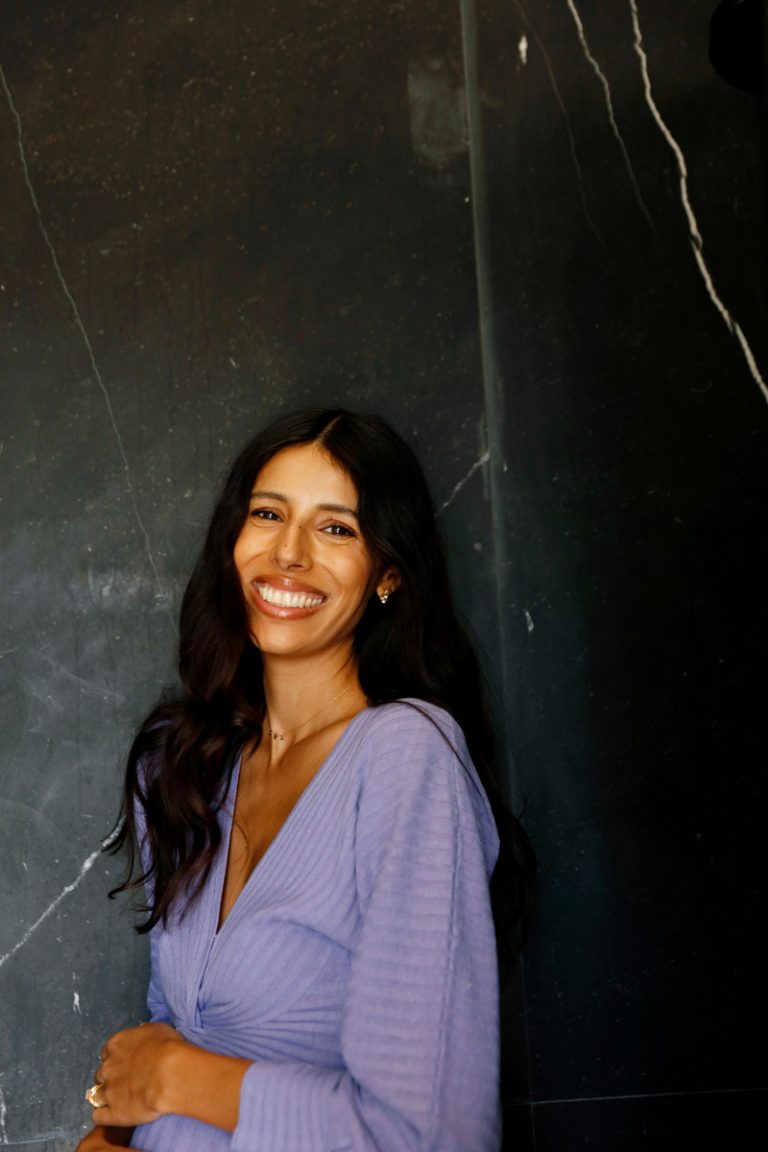 Where Should Azelaic Acid Fall In Your Routine?
Though it comes in many forms, azelaic acid is most often found in serums. Apply it on clean, dry skin prior to your moisturizer and sunscreen. "You always want your more concentrated and active serums to go on the skin first before heavier or thicker creams," Ferndez says.
Azelaic acid may be gentle, but it's also potent. "It layers fairly well with other agents, but can cause extra irritation if used with other acids or retinoids," Dr. Geddes-Bruce explains. "It's probably best to avoid applying it at the same time as your products with peptides, as the acid may interfere with their efficacy."
Is It Ok To Use Azelaic Every Day?
Those with highly sensitive skin may want to work their way up to it, but it's perfectly OK to apply azelaic acid every day.
"We love it because there is generally no 'ramp up' time for most skin types to acclimate to azelaic acid— no peeling or sensitivity caused from daily use," Fernandez explains. "That said, as with everything, if your skin does not agree with it, then discontinue use."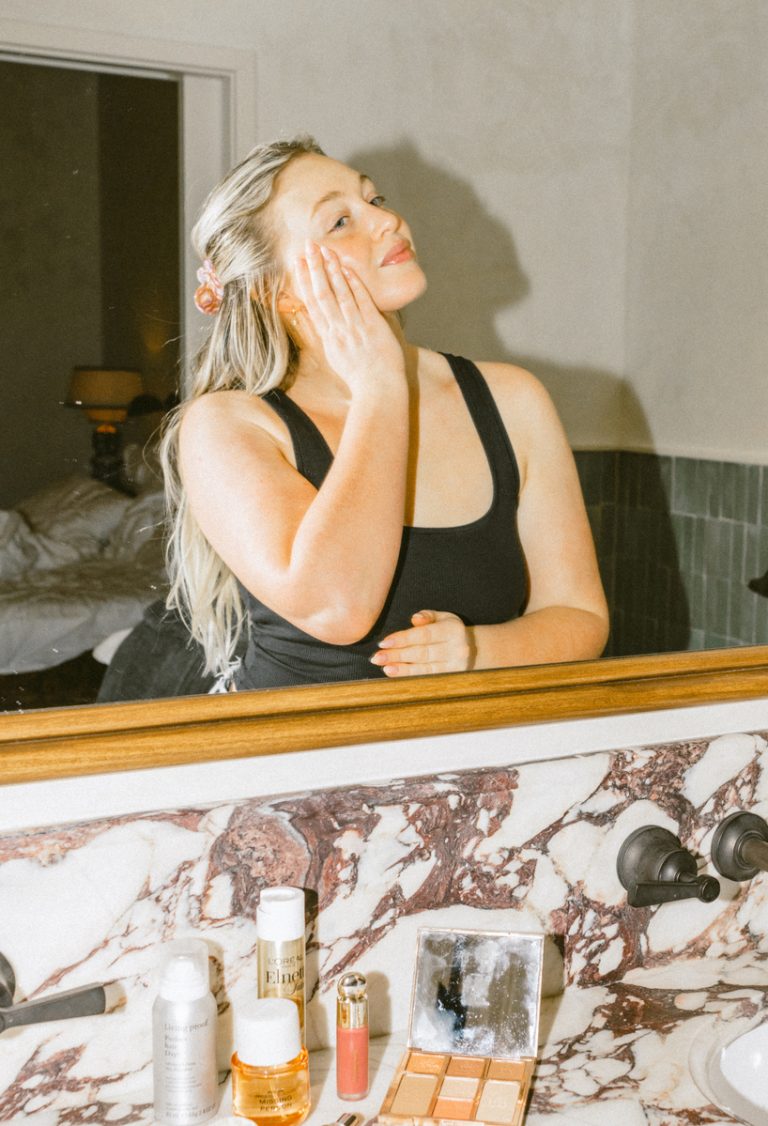 The Best Products With Azelaic Acid for Skin
These derm-recommended serums and creams blend azelaic acid for skin with other high-impact ingredients for the ultimate acne- and rosacea-fighting cocktail.
SkinCeuticals Phyto A+ Brightening Treatment
"This treatment has 3% azelaic acid in combination with other calming acids to make it more effective but still gentle. This is an excellent daily treatment that can double as a hydrator and be just enough with SPF for oily or acne-prone skin types (especially to prevent the acne from scarring!)." — Fernandez
---
SkinCeuticals Phyto A+ Brightening Treatment, $105
The Ordinary Azelaic Acid 10% Suspension Brightening Cream
"Only $10 bucks?! This is a cult favorite and a great alternative to prescription formulations. It can be a bit thick, so it's best to use during your evening routine." — Dr. Geddes-Bruce
---
The Ordinary Azelaic Acid 10% Suspension Brightening Cream, $10