We're not in the business of dealing with reactive skincare. At its best, skincare should be preventative. All the best clay masks can't save you if you sleep with your makeup on, just like all the best vitamin C serums won't help if you don't wear sunscreen. The key is to do more now, so there's less to do later. This is especially true when it comes to anti-aging skincare. For fading fine lines, hyperpigmentation, and other signs of aging, the best time to start was yesterday. The second best? Right now. Using the best natural anti-aging creams you can find is a good place to begin.
Growing up, I absorbed the habits of the women around me. I never questioned the routines that were passed down to me. Why would I when my mother is often mistaken for my sister? I'd slather my face in Vaseline, morning and night, unaware that what I was actually doing was loading up on moisture, early.
Featured image by Teal Thomsen.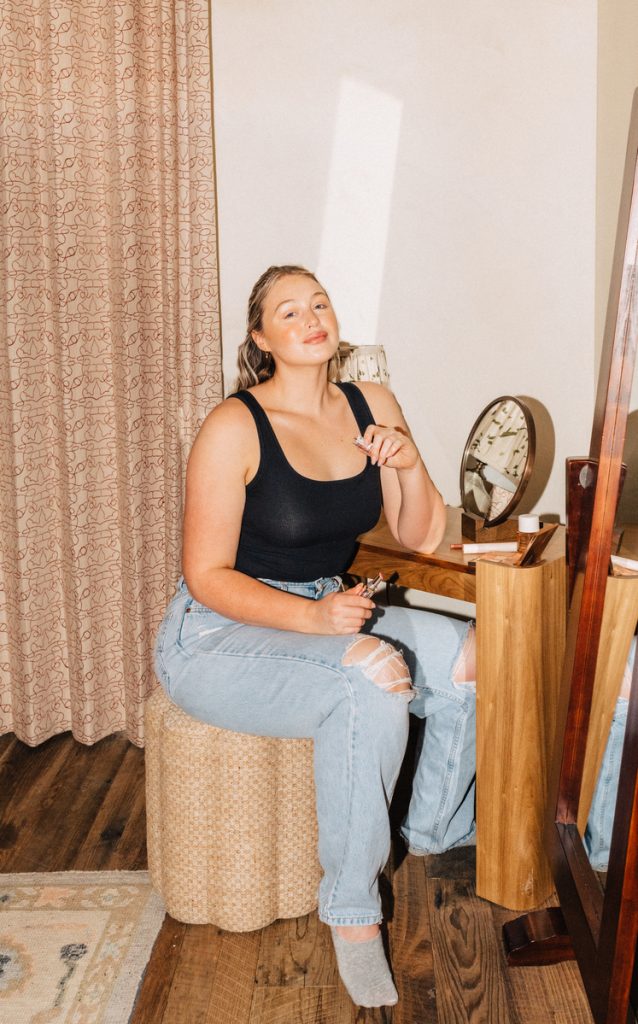 The Importance of Introducing Anti-Aging Skincare Early
The importance of hydration is a lesson that has stuck with me. These days, I slather my skin with hyaluronic acid and nourishing oils, all to keep my skin from losing more moisture than necessary. This is becoming more crucial as I approach the age where collagen production stops. When we hit 25, our bodies stop producing new collagen. That's it. We're done. And there's no way to make any more. At that point, all we can do is preserve the amount we have. With this in mind, anti-aging is one of my top skincare concerns.
As a part of my effort to prepare my skin for this inevitability, I've already started adding anti-aging products to my routine. I've been on the hunt for the best creams to brighten pigmentation and smooth fine lines. As a rule, I like to stick to natural beauty products. I figure the best way to prevent premature aging is to load up on moisture and cut out any potentially harmful chemicals.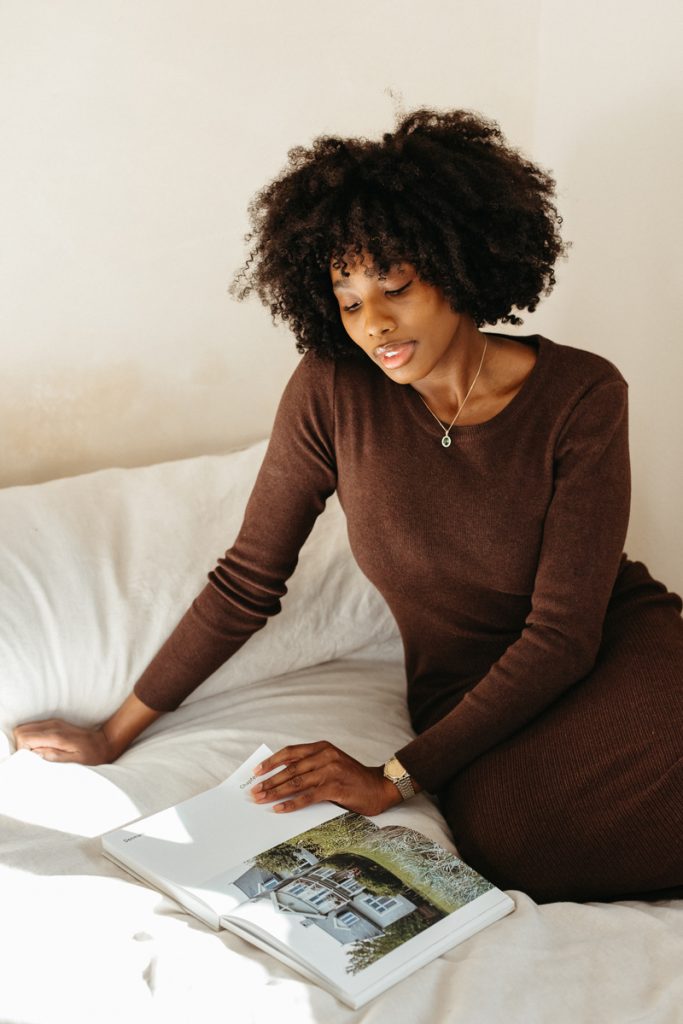 The Best Natural Anti-Aging Creams, According to an Expert
With so many products on the shelves, I spoke to cosmetic chemist Dr. Shuting Hu, founder of Acaderma, about what exactly counts as natural skincare and how to choose the best natural anti-aging creams. According to Dr. Hu, "Brands can label themselves as 'natural' since there isn't any regulation to define what this really means." To clear things up, she walked me through everything to know about anti-aging and natural skincare.
"Focus on the ingredients that are in your skincare products," says Dr. Hu. "Many brands in the skincare space will call their products natural, but one look at the ingredients and you see that the product contains synthetic fragrances and dyes."
Read on to discover the best natural anti-aging creams, filled with ingredients that will help you pack your skin with all the good stuff.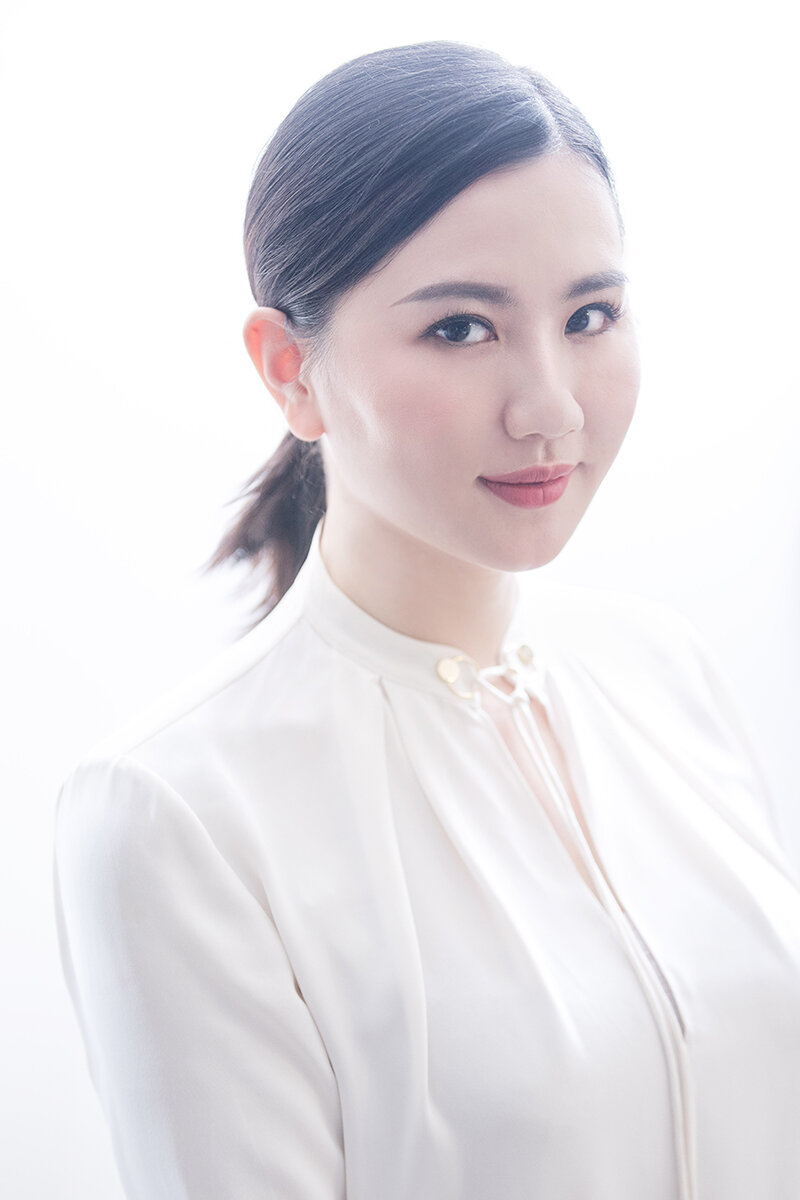 Dr. Shuting Hu
Dr. Shuting Hu is the founder of Acaderma, an innovative skincare line made to help people improve their skin through clean, active ingredients.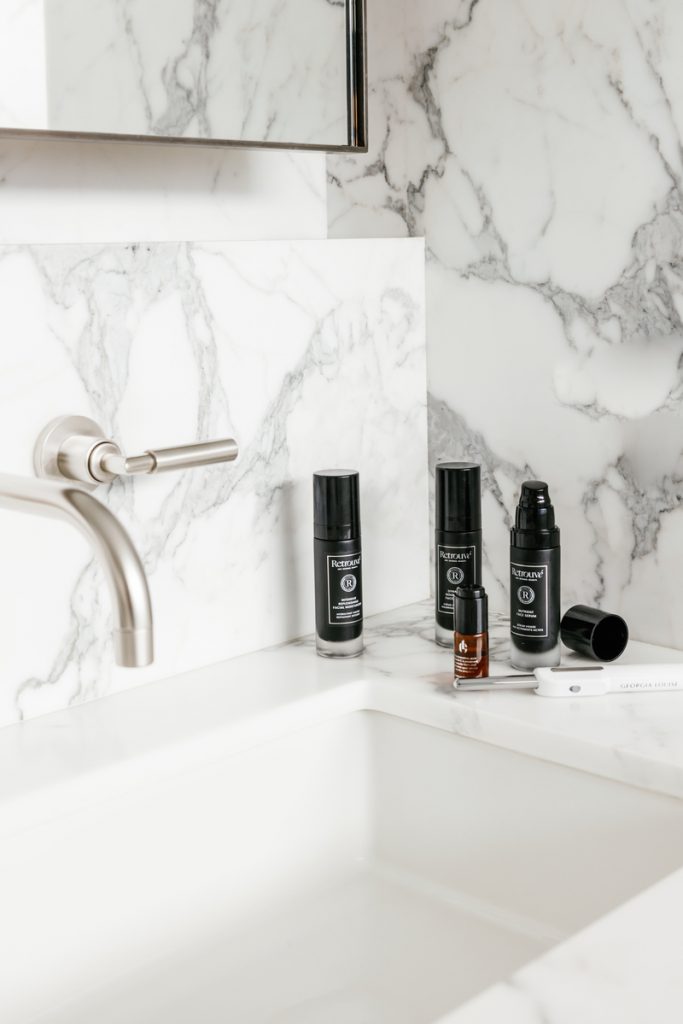 What makes a product natural?
It feels like every product these days is labeled clean, organic, or natural. But is there a difference? Is one better than another? While all of these things sound good, figuring out what we should be shopping for can be intimidating. Dr. Hu demystified the labels for me, saying that, "What makes something natural is if the product is free from synthetic chemicals, fragrances, dyes, parabens, sulfates, and phthalates. The ingredients in a natural skincare product are typically naturally sourced from plants and botanicals. It can be plant butter, oil, plant extracts, or a specific compound isolated from plant extracts."
How can you tell if a product is natural?
Labels on a bottle can be misleading. Often, when a product stacks claims on its packaging, I get too overwhelmed to understand what I'm buying. Dr. Hu encourages us to simplify the process and analyze the ingredients. "Take some time to look into the brand and the ingredients they use to determine whether or not the product is really natural," she says. If it contains synthetic chemicals, fragrances, dyes, parabens, sulfates, and phthalates, it's a no-go.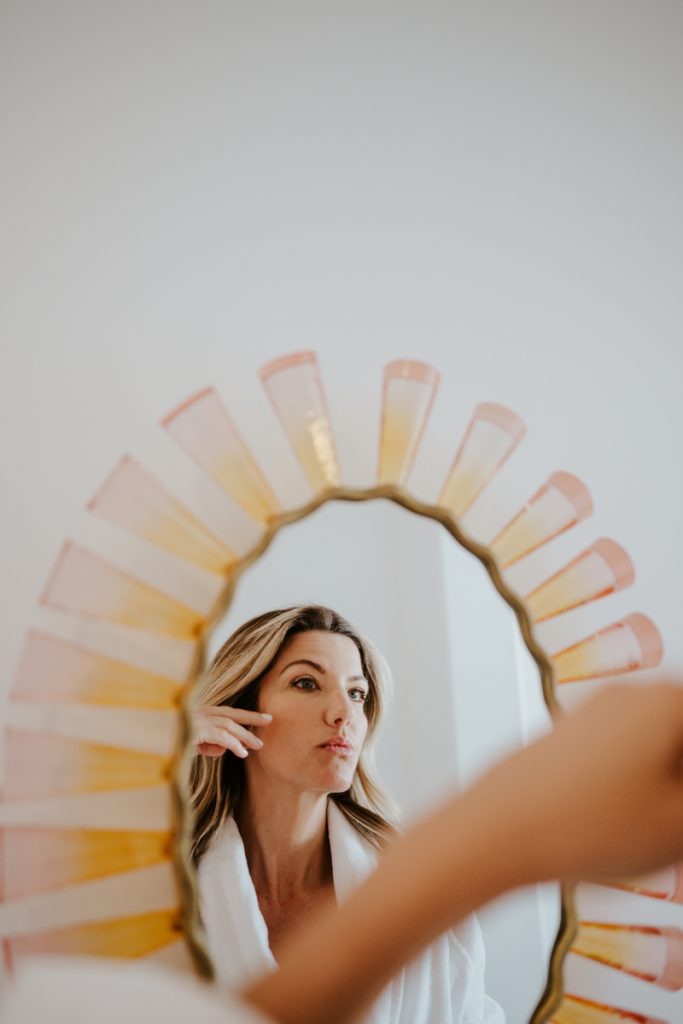 What are some helpful ingredients in an anti-aging cream?
Visible signs of aging include fine lines, pigmentation, and decreased elasticity. They're caused by collagen loss, UV exposure, and lack of moisture. Look for anti-aging creams that address these concerns. Dr. Hu recommends ingredients such as bakuchiol, vitamin C, green tea extract, and grape seed polyphenols.
Bakuchiol
"Bakuchiol is a plant-based alternative to the popular anti-aging ingredient, retinol," she says, making it an effective natural solution and a powerhouse in natural anti-aging creams. "It's grown in popularity because it's a natural ingredient that has the same anti-aging effects as retinol. Plus, it doesn't cause irritation or dryness as retinol often does."
Vitamin C
One of the favorite solutions for brightening pigmentation is vitamin C. "Vitamin C is a potent antioxidant which means that it will protect the skin from particles known as free radicals, unstable oxygen molecules that break down skin cells and cause wrinkles, while also helping protect against sun damage."
Green Tea Extract and Grape Seed Polyphenols
These potent antioxidants are from natural sources. "They can also accelerate the repair of DNA damages induced by sunlight exposure to slow down the skin aging process," says Dr. Hu.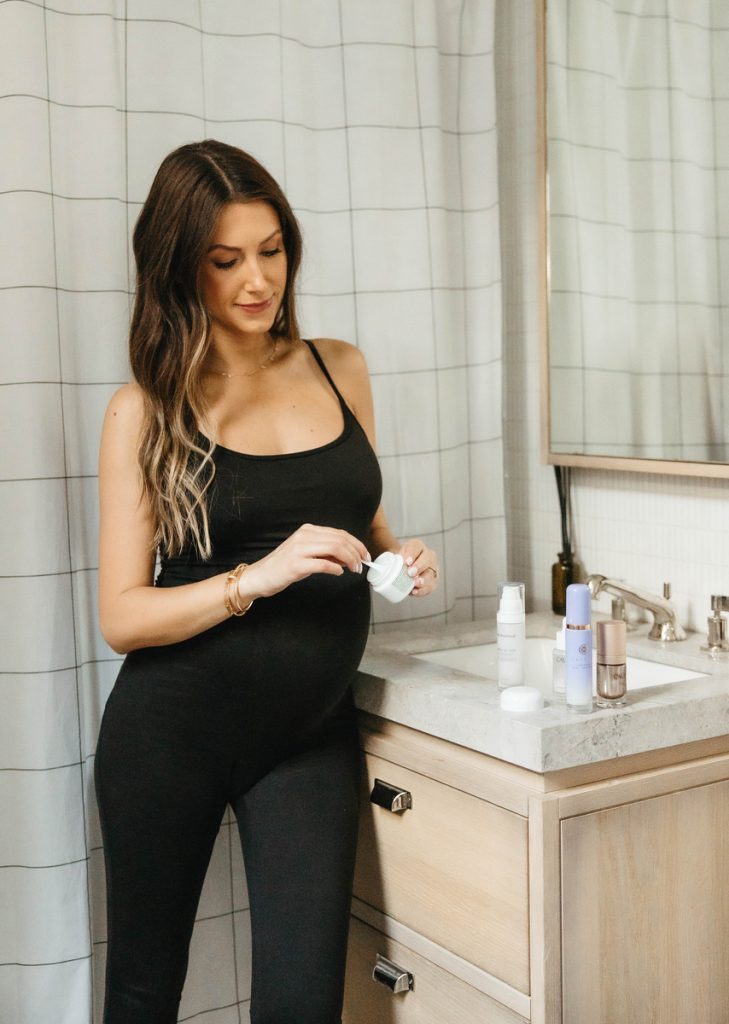 What ingredients could have a negative impact?
In skin care, what you don't do matters as much as what you do. Do: Wear sunscreen like it's your job and invest in good products. Don't: Use stripping ingredients. "Ingredients such as alcohol, ethanol, and benzyl alcohols are all drying ingredients that break down the skin's natural barrier and strip away the skin's natural oils," Dr. Hu told me. "Which in turn, leads to premature aging and irritation."
10 Natural Anti-Aging Creams for Healthy, Hydrated Skin
This rich cream stimulates collagen while delivering moisture. "Designed specifically to target existing signs of aging, this luxe cream contains bakuchiol, a plant-derived active that's gentle on delicate skin but just as effective at stimulating collagen as retinol," says Dr. Hu. "Infused with nourishing shea butter, coffee seed oil, and moringa oil, this deeply hydrating formula also contains full-spectrum hemp oil to reduce redness and inflammation. A ceramide complex wraps skin with lasting moisture."
I chatted with our Managing Editor, Isabelle, who couldn't wait to share her *glowing* recommendation for this cream. "I'm only a week into using this product and I can say with certainty (and excitement) that my skin has never felt smoother or more hydrated. The cream's bioactives nourish skin throughout while also promoting collagen production—something that's top of mind for me as I just turned 28. My skin feels protected and supported. BL+ The Cream is a must for your proactive, preventative skincare arsenal!"
Coined by Glossier as the "sunscreen for people who hate wearing sunscreen," this is one of the best products for shielding again UV damage (a must-have for any anti-aging SPF). It's lightweight and sits on the skin like serum, but because it's quick to absorb, you can feel confident layering makeup on top.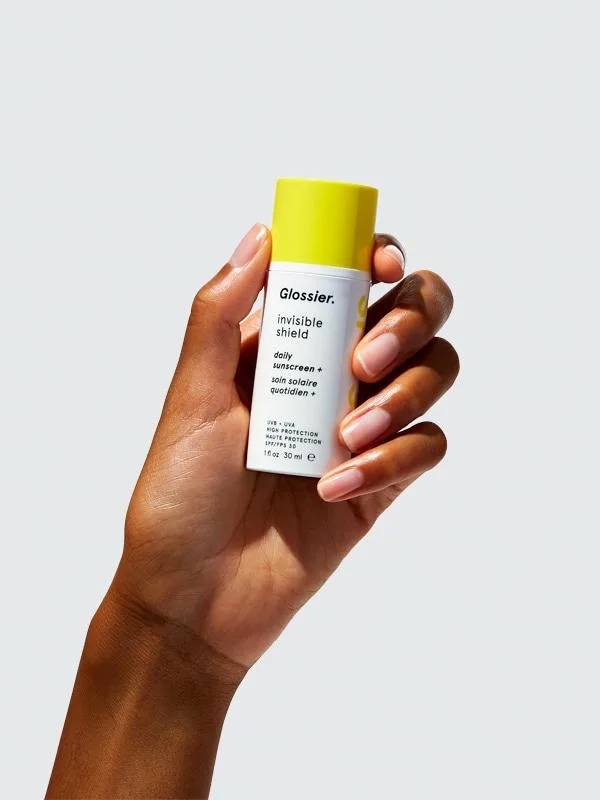 Who doesn't want their skin to be bright and bouncy? Alpyn Beauty's signature PlantGenius actives are sourced in Jackson Hole, Wyoming, making them as effective as they are luxurious. Vitamin C and wild chokecherry combine for brightening and hydration.
Tata Harper is the gold standard in natural beauty. This anti-aging moisturizer is the definition of luxury with its silky texture and undeniable results. The lightweight blend of hyaluronic acid and fatty acids pumps moisture back into the skin and works to soothe fine lines.
Both a daily balm and an overnight mask, this peptide-rich firming cream helps keep your skin youthful and firm. The concentration of lipids also helps protect skin from some of the environmental stressors that cause premature aging.
When prevention isn't enough, reparative ingredients are a staple of anti-aging skincare. This Grown Alchemist moisturizer uses antioxidants, white tea extract, hyaluronic acid, and vitamin E to help heal the skin from environmental stressors and free radical damage. Plus, it includes grape seed oil, an anti-aging favorite of Dr. Hu.
Intense is the operative word when it comes to this Natura Bissé cream, which uses vitamins C, E, and F combined with its proteoglycan-derma complex to help repair and regenerate by increasing collagen synthesis and hyaluronic acid levels.
Herbivore's elegant bakuchiol formulas are a gentle alternative to retinol, with all the same strengths. Fight fine lines without irritation, while also loading up on hydration with its blend of moisture-rich superfruits.
A natural beauty favorite, Dr. Hauschka uses the best nourishing ingredients. This all-day cream uses a combination of quince seed extract with jojoba, apricot, and avocado oils to keep the skin firm while soothing inflammation and smoothing texture.
Get pro-grade results at home. This resurfacing mask harnesses the power of vitamin C-packed pineapple and papaya enzymes for soft, smooth, and fully-hydrated skin. It treats hyperpigmentation, minimizes pores, fades dark spots, and totally rejuvenates dull skin (is there anything it can't do?). Crave the post-facial glow minus the appointment? This is the mask your medicine cabinet needs.
This post was originally published on February 23, 2022, and has since been updated.