First, a confession: for too long, I didn't wear sunscreen. For a skincare devotee, this is near-sacrilege, I know. As a kid, I had sensitive skin and worried a layer of goop would break me out. Besides, I thought, my melanin would protect me, right? Wrong. When I started getting serious about my skin, my research alerted me to the fact that not wearing sunscreen was rendering much of the rest of my routine ineffective—especially since I was struggling with hyperpigmentation. I look back and wonder what I was thinking. Now, I can't start my day without it. And you shouldn't either. Whether you're switching to clean sunscreens or looking for a new favorite, this roundup of all the best clean sunscreens will point you in the right direction.
I learned my lesson about sunscreen, fast. Now I'm one of the biggest advocates about using sunscreen, making sure to apply enough (the answer is always more than you think!), and reapplying throughout the day. But so many people are resistant to this crucial part of their routine, just like I was. From concerns about breakouts to bad experiences with formulas that leave a white cast, we neglect SPF too often. Yet it really is one of the most important parts of any skincare routine, no matter the season.
Feature image by Riley Reed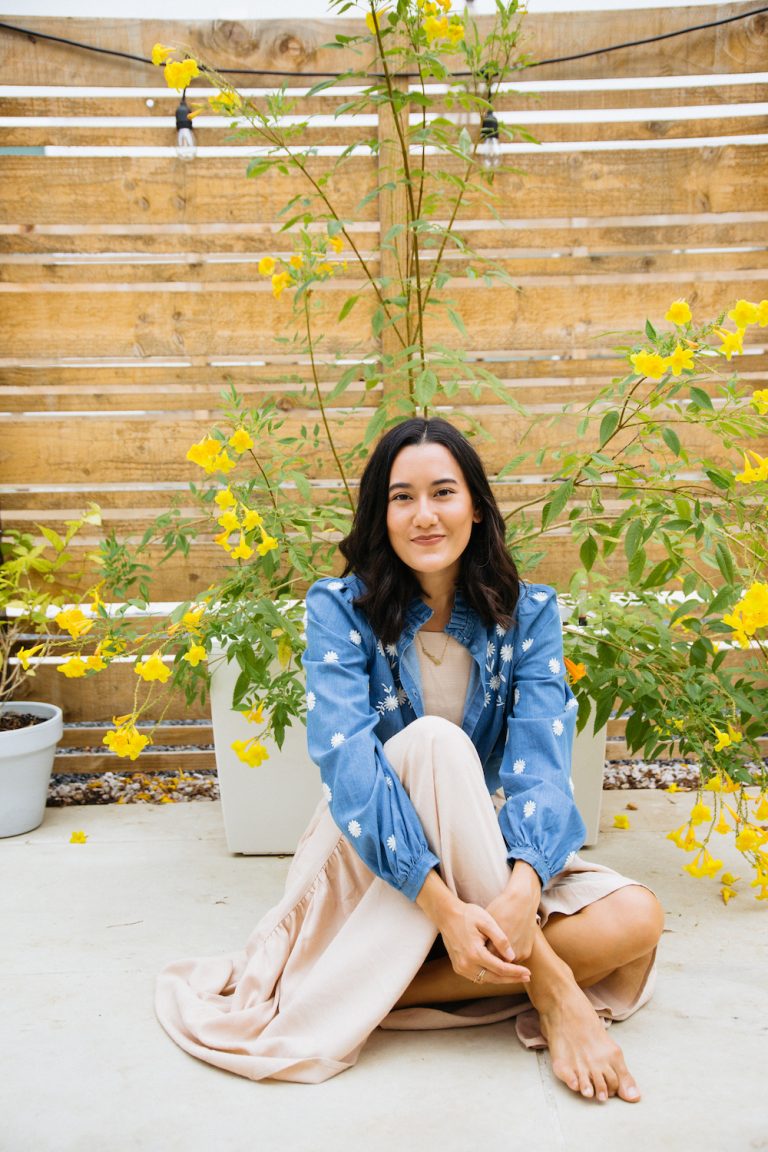 Wearing sunscreen is your best defense against skin cancer and premature aging. It also helps keep away wrinkles, hyperpigmentation, and sun damage by shielding you from UV rays and carcinogens, either physically or chemically.
So how do you find a good one? Most sunscreens contain additives that turn even more people off that all-important layer. However, now there are more "clean" options than ever, so I spoke to Dr. Michelle Henry, a dermatologist in New York City, to get clarity on what to look for in your sunscreens and the best clean sunscreen she recommends.
So what is clean sunscreen?
"Clean is not a term that is regulated by the FDA," Dr. Henry told me. "Typically, if a company calls itself a clean sunscreen, it is a sunscreen that does not contain oxybenzone or octinoxate. As we research them further, their use has been limited out of the abundance of caution."
Instead, clean sunscreens use zinc oxide, a broad-spectrum filter that shields the skin from UVA rays, creating a physical blocker that literally provides a barrier between your skin and the sun without any nanoparticles or toxins.
What is the difference between chemical and physical sunscreens?
According to Dr. Henry, "Chemical sunscreens are made of synthetic ingredients, whereas physical sunscreens are made of natural ingredients such as zinc and titanium dioxide. The terms physical and mineral sunscreens can be used interchangeably." The minerals in physical sunscreens sit on the surface of your skin to reflect rays, while chemical sunscreens absorb the rays.
When it comes to choosing one, both are effective but might react differently with your skin. The minerals in physical sunscreens can sometimes create a white cast, while the chemicals in chemical sunscreens can cause irritation. Physical sunscreen also works immediately while chemical sunscreen requires about twenty minutes before becoming effective. However, physical sunscreen is easier to sweat or rub off, a problem you don't have with chemical sunscreen. "The decision is one to be made individually and with one's dermatologist," Dr. Henry says. "However, physical sunscreens tend to be somewhat better for those with sensitive skin."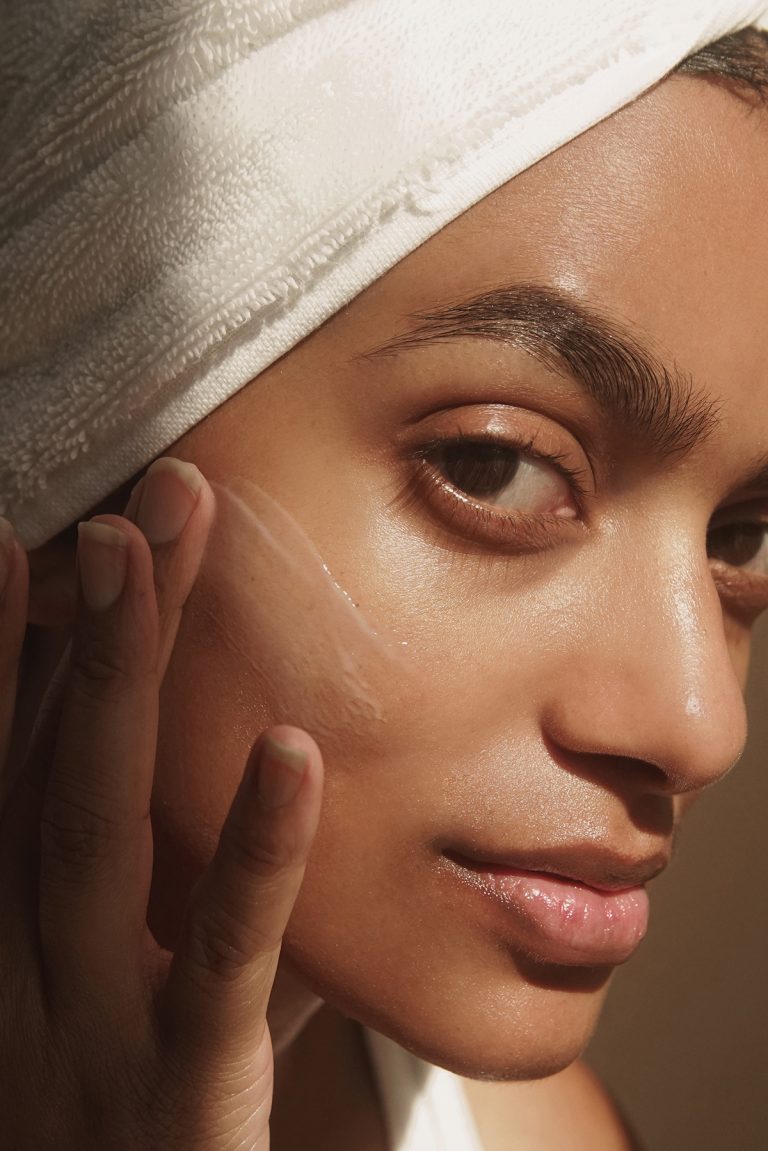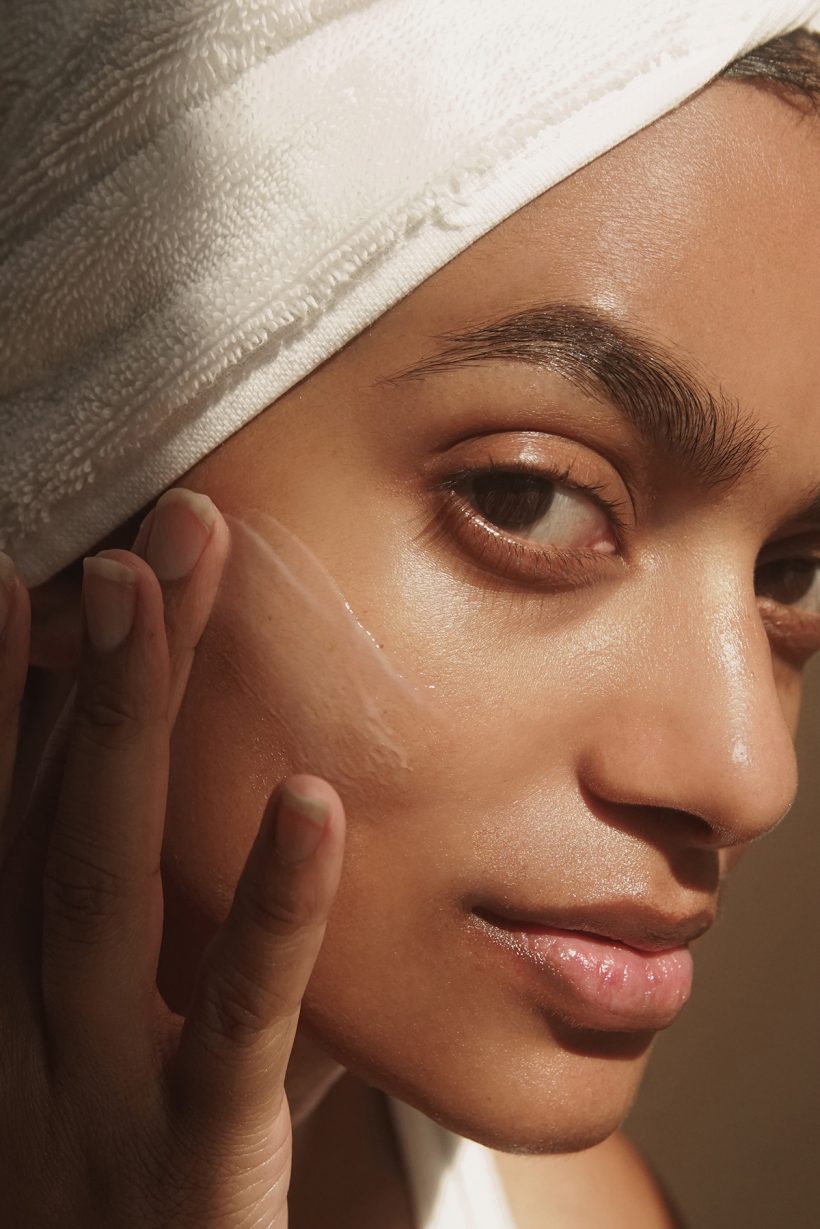 What ingredients should you avoid?
The main concern with non-clean sunscreens is that we're still not sure exactly what some of the ingredients do, or if they have harmful long-term side effects. According to recent studies, some ingredients often found in chemical sunscreens can be hormonal disruptors, like oxybenzon, enzacamene, padimate O, octinoxate, and homosalate. Some can also cause skin allergies and irritation, while oxybenzone (the most common one) is toxic to coral reefs and marine life.
In some physical sunscreens, formulas use nanoparticles to reduce chalkiness. However, the skin can absorb these nanoparticles. There are more data gaps here, as scientists are not yet sure about the long-term effects of nanoparticles.
Which SPF is the best?
SPF, aka Sun Protection Factor, measures how long a product will protect you from the sun. According to SkinCancer.org: "The SPF number tells you how long the sun's UV radiation would take to redden your skin when using the product exactly as directed versus the amount of time without any sunscreen. So ideally, with SPF 30 it would take you 30 times longer to burn than if you weren't wearing sunscreen."
"I, along with the American Academy of Dermatology, recommend SPF 30 for daily use and SPF 50 If you're outside for more than an hour," says Dr. Henry. "Don't forget to reapply every two hours."
Be warned: SPF ratings only apply to UVB rays (the ones that cause burning), which only appear when the sun is out. However, UVA rays are the ones that cause premature aging—and those are out all the time, even if it's cold and cloudy. So don't let the weather or opting for higher coverage lull you into a false sense of security. Use sunscreen every day and reapply, reapply, reapply!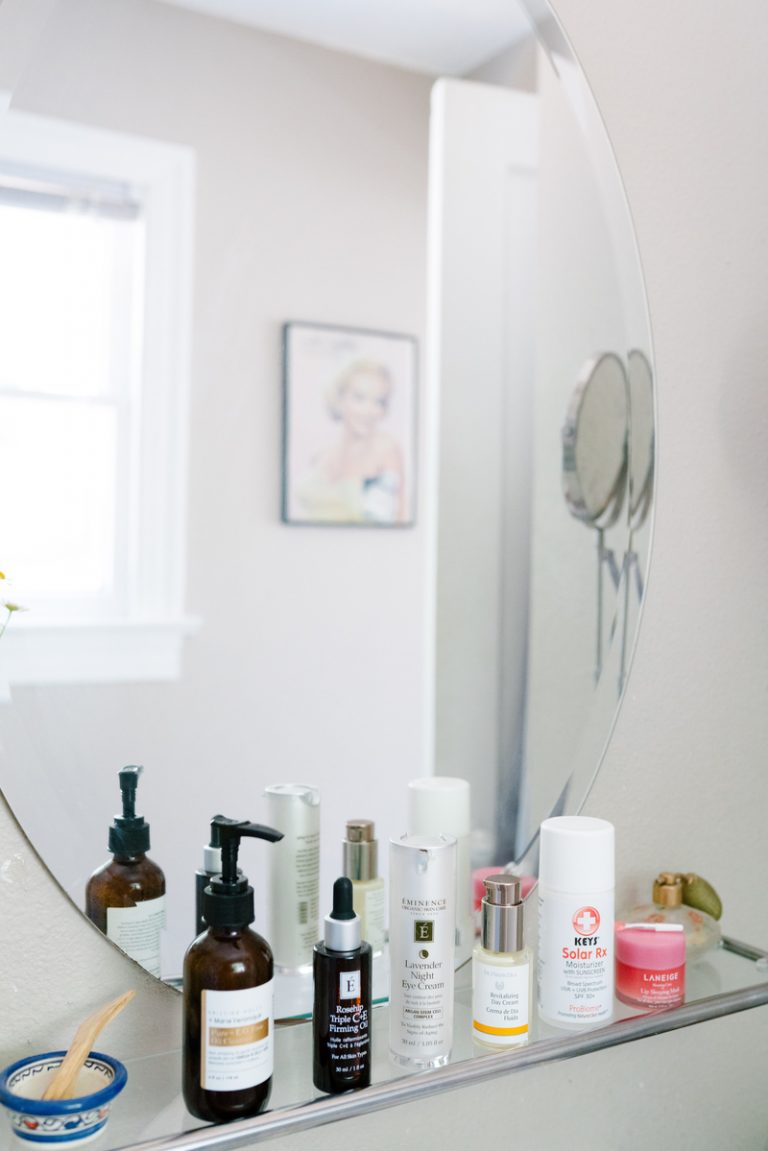 What are other ingredients to look for, besides SPF rating?
When shopping for sunscreens, look for natural, clean ingredients. Moisturizing, antioxidant-rich oils are good picks to soothe and hydrate your skin while protecting it. You also want to keep in mind where sunscreen fits in your daily routine. Do you wear makeup over it? Is it the last step in your morning lineup? Opt for light, natural ingredients that will carry the zinc oxide without being too heavy or leaving a film over your skin.
What about tinted sunscreen or makeup with SPF?
Dr. Henry warns against just using makeup with SPF, and instead recommends wearing sunscreen underneath your preferred makeup. "When SPF ratings are given to a sunscreen," she says, "it is assigned after evaluation of its UV filtering properties during ideal application. Ideal application is a thick even layer to the face or body and we typically don't apply our makeup in that manner."
To make sure your sunscreen is working, you need to apply about 0.04oz of sunscreen to your face. That's about two fingers worth or the size of a nickel. You probably aren't applying this much makeup. To be safe, use a regular SPF, then make-up that contains SPF on top. That way, you can also re-apply during the day for extra coverage.
Tinted sunscreens, however, are often just as effective as their counterparts. "You can trust the SPF rating on tinted sunscreen. Tinted sunscreens often have iron oxide and that may also help protect against blue light."
Read on for some of the best clean sunscreens creams on the market, including some recommended by Dr. Henry.
Mara Botanicals Algae + Zinc Sea Kale Sunscreen Serum
Mara products are for skincare hedonists, and I am one of them. The rich ingredients, the heavenly smells, and the satiny textures make them worth the price tag. Every Mara product feels like a spa experience, and this sunscreen serum is no exception. If you think sun protection is unglamorous, this velvety serum will change your mind. Full of sea-inspired ingredients like algae and kale, it's a soothing reset to any sun-damaged skin.
---
Mara Botanicals Algae + Zinc Sea Kale Sunscreen Serum, $52
Kari Gran Essential SPF
The luxurious blend of fruit oils in this sunscreen makes for an antioxidant-rich daily sunscreen with powerful antiaging properties. Raspberry seed oil and French plum oil moisturize the skin and restore radiance with essential fatty acids to give you an undeniable glow.
---
Kari Gran Essential SPF, $48
Kinship Self Reflect Rose Sunscreen
This cult sunscreen from Kinship has earned its reputation. The signature Kinship probiotic strengthens your skin barrier to lock in moisture while keeping the sun out. With other ingredients like turmeric oil and licorice root extract for brightening, this is the best choice for blemish-prone skin to prevent and heal breakouts.
---
Kinship Self Reflect Rose Sunscreen, $26
Tower28 SunnyDays Tinted SPF Sunscreen Foundation
The answer to all your makeup woes: this sunscreen foundation. The complicated, 12-step beauty routine of yore is over, so this multi-use daily product offers high-quality coverage with high-quality sun protection. With the buildable, silky texture, you can make sure you use enough to keep the sun from your skin without your foundation caking.
---
Tower28 SunnyDays Tinted SPF Sunscreen Foundation, $30
ILIA Flow-Thru Radiant Translucent Powder SPF 20
Clean beauty brand ILIA is full of gems, including this SPF finishing powder. The three-in-one brush boosts your sun protection over makeup while giving you a glowing finish and keeping your look matte. The powdered non-nano zinc oxide is balanced by aloe vera for hydration and kaolin for a natural matte finish. Keep it in your bag for easy, on-the-go reapplication all day.
---
ILIA Flow-Thru Radiant Translucent Powder SPF 20, $34
Eleven by Venus Williams Unrivaled Sun Serum
This dermatologist-approved serum will get you one step closer to the minimalist beauty routine of your dreams. The revolutionary formula prevents sun damage while repairing existing skin concerns and is deeply hydrating with prickly pear extract. Whether you add makeup or go bare-faced, its fast-absorbing formula will give you an all-day dewy finish.
---
Eleven by Venus Williams Unrivaled Sun Serum, $50
Grown Alchemist Natural Hydrating Sunscreen Broad Spectrum SPF 30
For anyone with dry skin, this deeply-hydrating sunscreen is your best bet to quench thirsty skin. Sunscreen feels like a summer product, but we should all be wearing it every day. Filled with heavy-duty moisturizers like castor oil, rosehip oil, and coconut oil, this is the best sunscreen to carry you through the winter.
---
Grown Alchemist Natural Hydrating Sunscreen Broad Spectrum SPF 30, $39
Juice Beauty Sport Sunscreen
Go ahead: swim, sweat, and enjoy the sun with this creamy body and face sunscreen. Water-resistant for up to 80 minutes, you can test its endurance, and bask guilt-free in the sun. The spreadable blend of zinc oxide, coconut oil, jojoba oil, and aloe vera will deeply hydrate your whole body.
---
Juice Beauty Sport Sunscreen, $18
Bask SPF 30 Non-Aerosol Spray
The Instagram-ready Bask Suncare brand is more than just its gorgeous packaging, though I do like the way it looks in my beach bag. Their sunscreens are clean, down to the technology, using non-aerosol, non-chemical propellants in their spray bottle. The sweet coconut smell makes you feel like you're on vacation, while the featherlight texture leaves no sticky residue. It's the easiest and most fun way to safely protect your body from the sun. Plus, they donate a portion of their profits to cancer research to help people suffering from skin cancer while trying to prevent it in others.
---
Bask SPF 30 Non-Aerosol Spray, $24
Are you prioritizing sunscreen in your skincare routine? Share which clean options you'll be adding to cart.