First, a preface. As I started my deep dive into the best resurfacing serums on the market—and learn why we should start using them in our skincare routines ASAP—it felt relevant to note a *big* beauty moment running parallel to my research. Over the past couple of weeks, my skincare-centric feeds and product-hungry scrolls have all been dominated by a single story. Summer nail trends? The Herbivore Birthday Sale? The drop of a new hemp-based line? Even better.
The coverage is dedicated to iterations on the same headline: The release of Hailey Bieber's new skincare line. To be clear, I'm not mad about it—in fact, like many self-professed skincare junkies, I'm stoked. Rhode promises "a new philosophy on skincare," but honestly, it's the possibility of recreating the model's dewy, glowy, and glass-like complexion that has me more than a little intrigued.
Featured image courtesy of Stella Simona.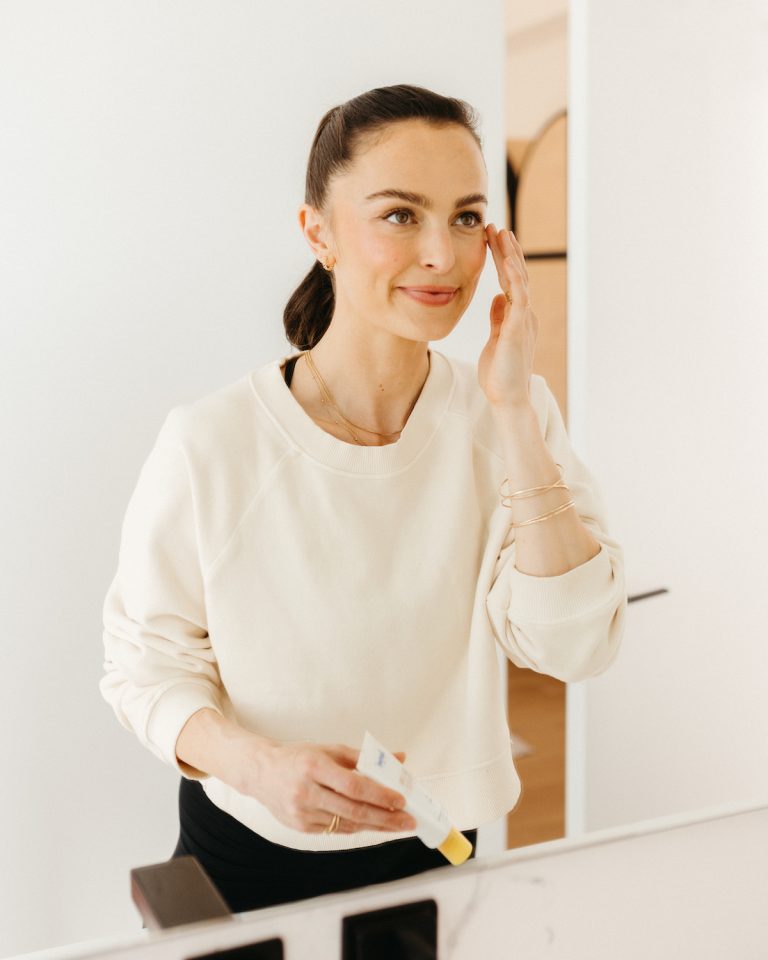 After all, many associate Bieber with the rise of the "clean look" (though the true origin is more nuanced). It's the trend that lets me spray on some dry shampoo, pat serum onto my just-cleansed skin, and call it good as I walk the door. In other words, it's the beauty movement that lets me be a little lazy with my routine—and to be clear, I'm 100 percent here for it.
But today, I'm getting more granular and breaking down the best resurfacing serums to give you that glossy and fresh-faced complexion. For answers and insights, I spoke with Dr. Loretta Ciraldo, MD FAAD, founder of Dr. Loretta skincare, to soak up all there is to know about this must-use product. Let's get glowing.
Every product is curated with care by our editors. If you buy something through our links, we may earn a small commission at no cost to you.
What exactly is a resurfacing serum?
According to Dr. Ciraldo, two types of resurfacing serums exist: one resurfaces the skin using a pad application to create physical exfoliation while the other relies on chemicals (namely AHAs), as she says, "to retexture the skin's surface."
Dr. Ciraldo illustrates this further: "The physical resurfacer depends on mechanical exfoliation of the skin surface's dead cells. Conversely, the chemical resurfacing serums unglue dead cells from each other to result in dead cell shedding."
Does everyone need to use a resurfacing serum?
Before you jump on the best resurfacing serums bandwagon, it's important to first know whether or not you actually need to (or should!). To be clear, Dr. Loretta emphasizes that resurfacing serums are not essential. "The value of resurfacing serums can come when your goal is skin brightening, firming, clearing out pores, or to enhance results from your standard regimen."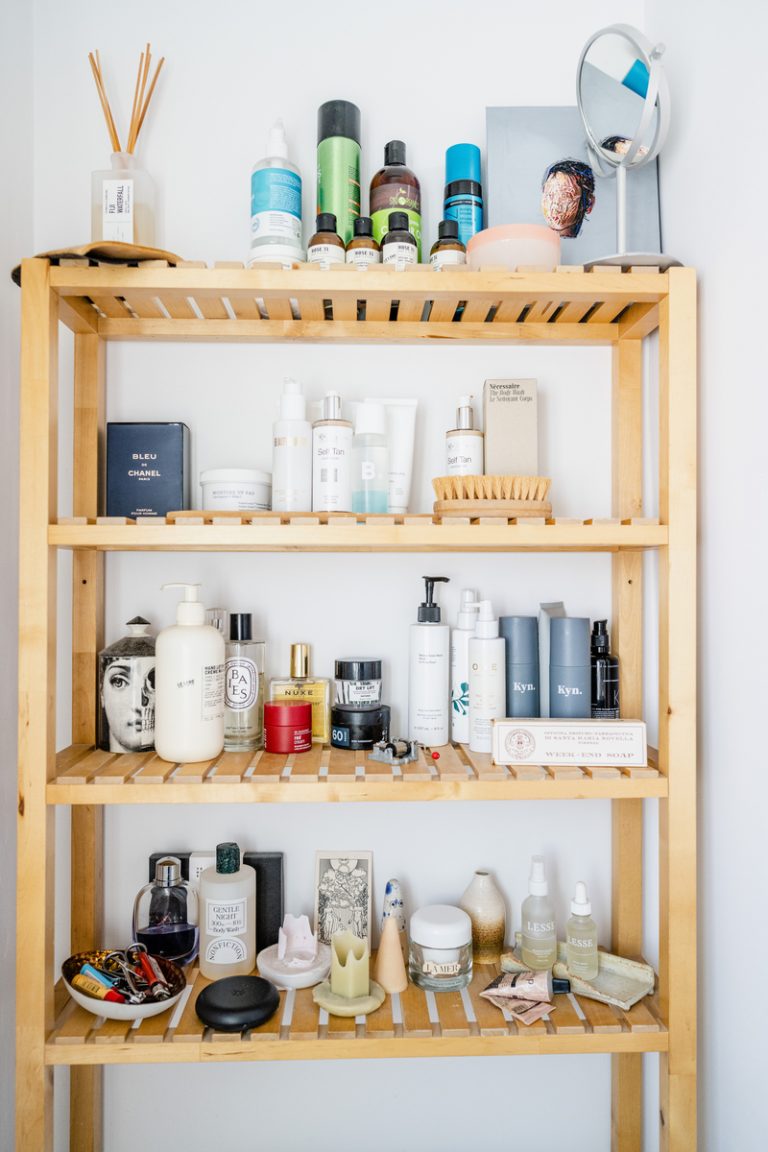 What ingredients should we look for in a resurfacing serum?
When it comes to the best resurfacing serums, Dr. Ciraldo says to look out for glycolic acid or another AHA, such as lactic acid when selecting your product. "This provides a wide spectrum of benefits, from pore refinement and helping to prevent acne lesions to minimizing an oily skin surface and firming the skin."
She chalks these results up to glycolic acid's ability to boost collagen and hyaluronic acid production, as it can "remove excess stores of pigment in the dead cell layer at the surface of our skin." In other words, your skin's ticket to brighter days ahead.
What Ingredients pair best with resurfacing serums?
Above all else, when using a resurfacing serum, ensure that the other products included in your routine are calming and protective. Dr. Ciraldo suggests using a lipid replacement supplement alongside your resurfacing serum. She explains: "Lipids are found in the 'intercellular space' between dead cells and are depleted with the dead cells when we resurface our skin."
And because it can't be emphasized enough, be extra diligent about your SPF use as well. Using a resurfacing serum at night will make your skin more sensitive to the sun during the day.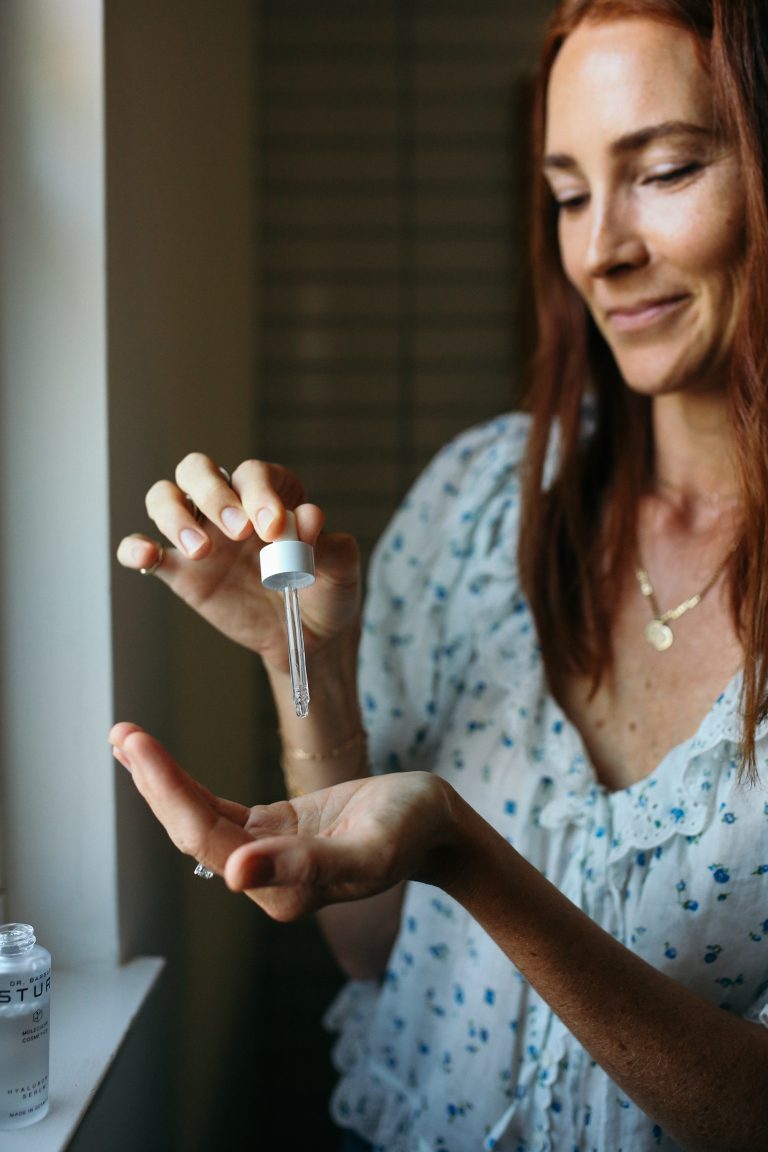 Where should a resurfacing serum be used in your skincare routine?
Did you pick up on that detail above? It's true—resurfacing serums should only be used in the evening. Dr. Ciraldo explains that this is because the skin is more photosensitive after using these products. She adds that you should also begin your resurfacing serum journey gradually, "starting with once a week and then building up to three times a week as tolerated."
How do you apply a resurfacing serum?
Sure, you might be excited to use one of the best resurfacing serums below right away, but remember: patience is a virtue, and in this case, a skin-saver. "There is a wide variation in the formulations that we use for resurfacing. Be sure to read product application directions carefully," Dr. Ciraldo encourages. Generally speaking though, apply your resurfacing serum post-cleansing and before applying other serums or moisturizers.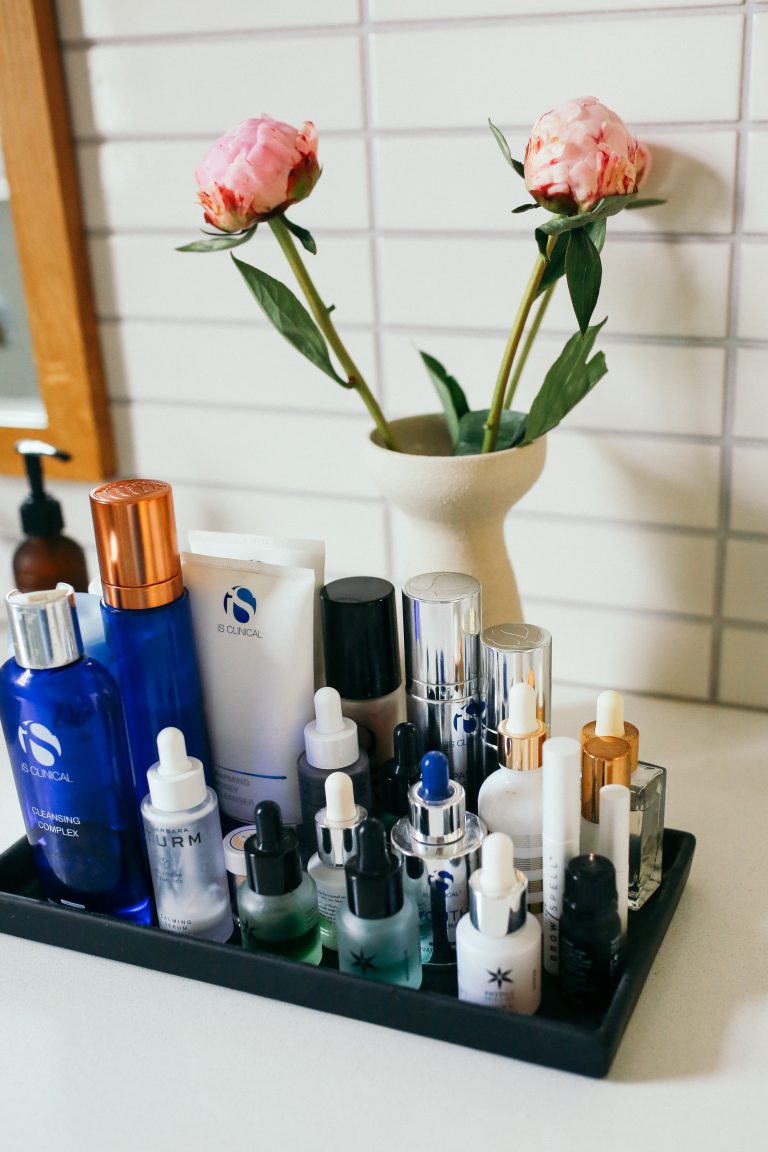 The Best Resurfacing Serums For Smooth, Glowing Skin
Dr. Loretta Micro Peel Peptide Pads
"These pads combine the benefits of physical and chemical resurfacing in one product. They are lightly textured pads infused with 10% glycolic serum at low pH of 3.5 combined with very hydrating marine peptides to replenish moisture that is lost when you shed the surface layer of skin cells as well as very soothing kola, mate and guarana extracts." — Dr. Ciraldo
---
Paula's Choice Resist Advanced Smoothing Treatment 10% AHA
My skin loves any and every product from this affordable line. If it's an immediate difference you're looking for, this is the resurfacing serum to turn to. With four AHAs working hard to visibly transform your complexion (i.e., minimized pores and smoother skin texture), this lightweight formula will be right at home in your medicine cabinet.
---
Naked & Thriving Renew Resurfacing Night Serum
This brand was just recently put on my radar, and I'm obsessed. I love anything that's gentle on my skin while still managing to exfoliate effectively. Its combination of five alpha hydroxy and glycolic acids marks an ideal balance of the ingredients you want your resurfacing serum to have—rejuvenated and refreshed skin is just a use or two away.
---
Sunday Riley Pink Drink Firming Resurfacing Essence
Every Camille Styles editor has their favorite Sunday Riley product—and this one's mine. Not only is the name catchy and fun (and the perfect description for the extra pop of vibrancy that it'll add to your dedicated skincare shelf), but I love that the formula treats your skin, inside and out. A clean skincare go-to, Sunday Riley makes the most of natural ingredients (fermented honey and botanical extracts) for a balanced skin microbiome.
---
U Beauty Resurfacing Compound
This entire round-up of the best resurfacing serums features fast-acting products, but I've been truly blown away by incorporating this pick into my routine. I've long looked for a solution to my larger pores and nothing does it better than this compound. As Dr. Ciraldo mentioned, I have definitely noticed that it makes my skin more sensitive to light—but I'm never one to shy away from an additional application of SPF.
---