You know it when you see it. Maybe you spot someone between the aisles at the grocery store, or across the patio at brunch and their locks fall just so. Some call it "French girl hair." The uncomplicated, unfussy tangle that may, or may not, have been brushed out that morning, but it doesn't matter. It's that effortless hairstyle and—in all its imperfection—it's simply perfect. But the ironic truth behind the best natural-looking hairstyles is how much thought and care often goes into achieving them.
"Hairstyles that look effortless and undone require a personal sense of feeling and eyes that can gauge what is organically undone by embracing imperfection," says celebrity hairstylist and R+Co Collective member, Jenny Cho, who's worked her signature textural magic on Kristin Bell, Jennifer Lawrence, Addison Rae, and more. And to be honest, we wanted to know how to master that cool, organic look Cho is known for, too.
So, we chatted with the hair whisperer to discover the secrets behind achieving that perfectly undone, effortless look for all kinds of hair types, along with her tips for a thoughtful air dry and the styles she expects to see come fall (hint: curtain bangs are here to stay).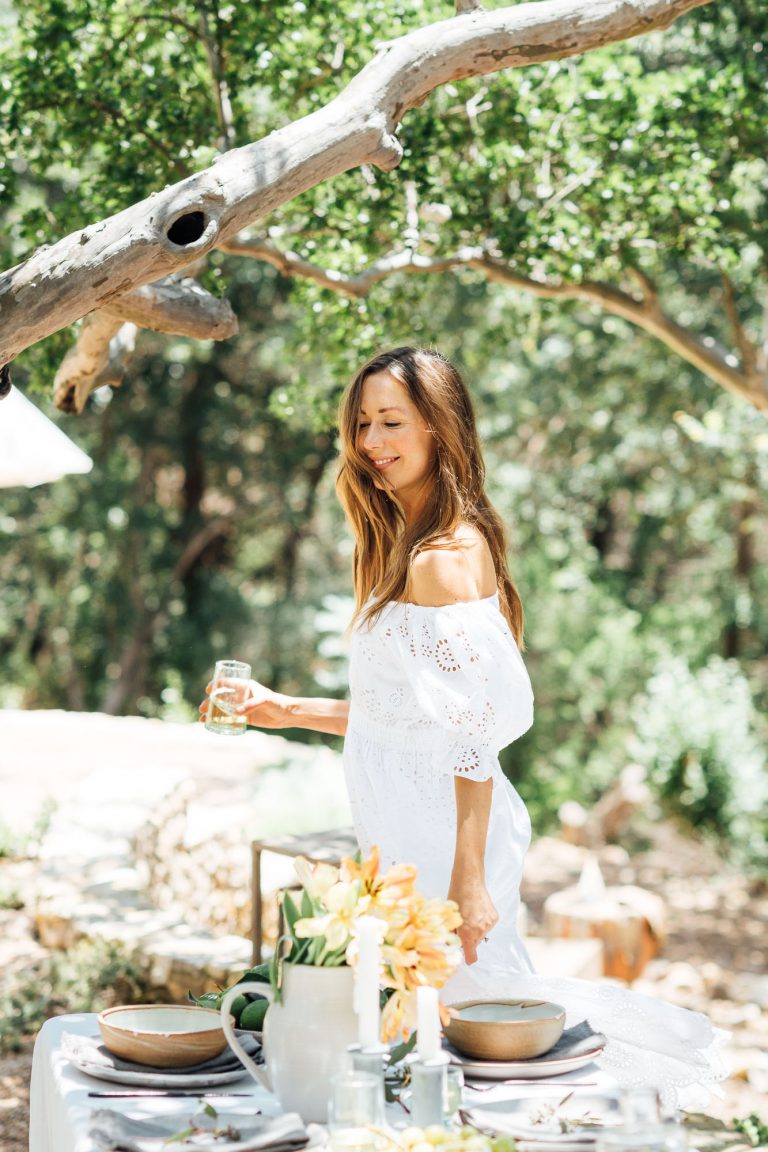 A lot more detail goes into nailing that perfectly effortless/undone look than people might think. What are some of your favorite tips for achieving an organic approach?

My tip for achieving perfectly undone hair is to leave the natural bend or wave around the hairline and don't blow dry or flat iron. Another trip is when curling with an iron, while the section is still hot, stretch down the curled section so it relaxes the curl to look more natural. My last tip is to have the right product that can help achieve the undone look.
Do you have any other tips for helping those with more textured hair achieve an effortless look?

To achieve an effortless look for curlier texture, apply a smoothing texture balm (I am a fan of Velvet Curtain) and shake out the curls with your fingers right at the root so it doesn't frizz and separate the ends. Then shake out tight curls and loosen it up. This alone can make the texture look relaxed and effortlessly cool. I also love to use Rainless Dry Cleaning Conditioner as a hair refresher to boost back waves and curls.
How about for those with naturally straight hair?

To create an undone, finished look for straight hair, apply a dime or quarter-size amount of smoothing texture balm on towel-dried hair, or on dry hair, and run your fingers through, gently scrunching to give the hair a little separation.
Are there things you can do to your hair while it's air drying (or blow drying) to help it settle beautifully?

I love running a smoothing texture balm through damp hair, setting the hair by taking sections to curl and pin. Let it dry naturally and shaking it out. But, if your texture requires a blowout first, apply appropriate products, blowdry, and apply a texture balm from the mid-shaft through the ends.
What other products do you have to have on your styling shelf?

I love using an all-around hair spray that you can use for hot tools, getting rid of flyaways, and finalizing a style to keep it in place. Personally, I love R+Co Outer Space Flexible Hairspray.
Moving into a (likely event-heavy) fall, what cuts and styles do you think will be most popular?
For award shows and events, it's hard to predict, but in life, cool girl, curly, or wavy hair shags are definitely making a statement at the moment and curtain bangs are here to stay.
More Products for Effortless, Cool Girl Hair:
Christophe Robin Detangling Hairbrush
Much like the OG Mason Pearson brush, the French product's boar-bristle magic produces a shiny, voluminous effect (at about half the price). Our deputy editor swears by it but she's not the only one. Even Allure gives it a double thumbs up.
The brand sells a solid hair care set (it's worth the splurge), but if you're just looking to dip your toes in celebrity hairdresser Wendy Iles' replenishing line, the finishing serum is a protectant you'll want to use every day.
R+Co Rainless Dry Cleaning Conditioner
Part of Jenny Cho's summer capsule collection with R+Co, this weightless spray is perfect for natural curls. Apply directly to wet roots and let the air-dry magic begin.
This super versatile, non-greasy balm leaves hair soft and hydrated. It's pure magic.
Kristin Ess Fragrance-Free Texturizing Paste
This fragrance-free pomade is perfect for curl touch-ups or adding a little texture. Apply a tiny amount to air-dried or blow-dried hair for a flyaway-free, natural look.
Mixing traditional and modern ingredients sourced in Japan, this streamlined product delivers just the right amount of clean hydration for effortless hair.
Living Proof Perfect Hair Day In-Shower Styler
Great for textured, curly hair, the key to your perfect air-dry experience may be in this bottle. Apply it in the shower after shampoo and conditioner, then scrunch and go.
Hair Food Coconut & Argan Oil Heat Protectant Blend
If dreamy, beachy waves are part of your effortless hair vision, grab some Hair Food, your heating tools, and follow our step-by-step guide.
R+Co Velvet Curtain Cotton Touch Texture Balm
Part two of Cho's R+Co summer capsule collection, the balm can be applied to wet or dry hair for a bouncier, cotton-like feel.
For curly girls, embracing the air dry is far more doable with this deeply moisturizing conditioner on your side.
Moroccanoil Hydrating Styling Cream
There's nothing effortless-looking about dry, brittle strands. Fortunately, this cream leaves a soft, glossy effect (perfect for fine hair) as it styles.
Kristin Ess Weightless Shine Air Dry Crème
Apply this clean, featherlight cream on half-air-dried hair for a frizz-free look that works for all hair types.