Walking into your teenager's bedroom can feel like walking into a mini Apple store. Cords and plugs and neon and devices. Dings and bells and things that go TikTok in the night. It's a world that most of us parents take part in but still exist on the periphery of. Like an exclusive online club that we aren't considered cool enough to be invited into—and one we still don't entirely grasp.
We can sometimes feel, not just decades, but a planet away from the interests of our techie teens. But, despite ditching landlines for the latest iPhone, replacing the communal family computer with personal laptops, and swapping out babydoll dresses for baggy jeans and crop tops—so. many. midriffs.—what if "kids these days" are actually much more similar to how we were as teens than we realize? They just require a little more battery life.
We surveyed teenagers of all ages and found that their wants mirror many of the same wishlists we would've wanted back in the 90s. With a twist, of course.
Keep reading for the most creative, useful, and won't-be-returned gift ideas for teens to buy this holiday season.
Featured image by Kristen Kilpatrick.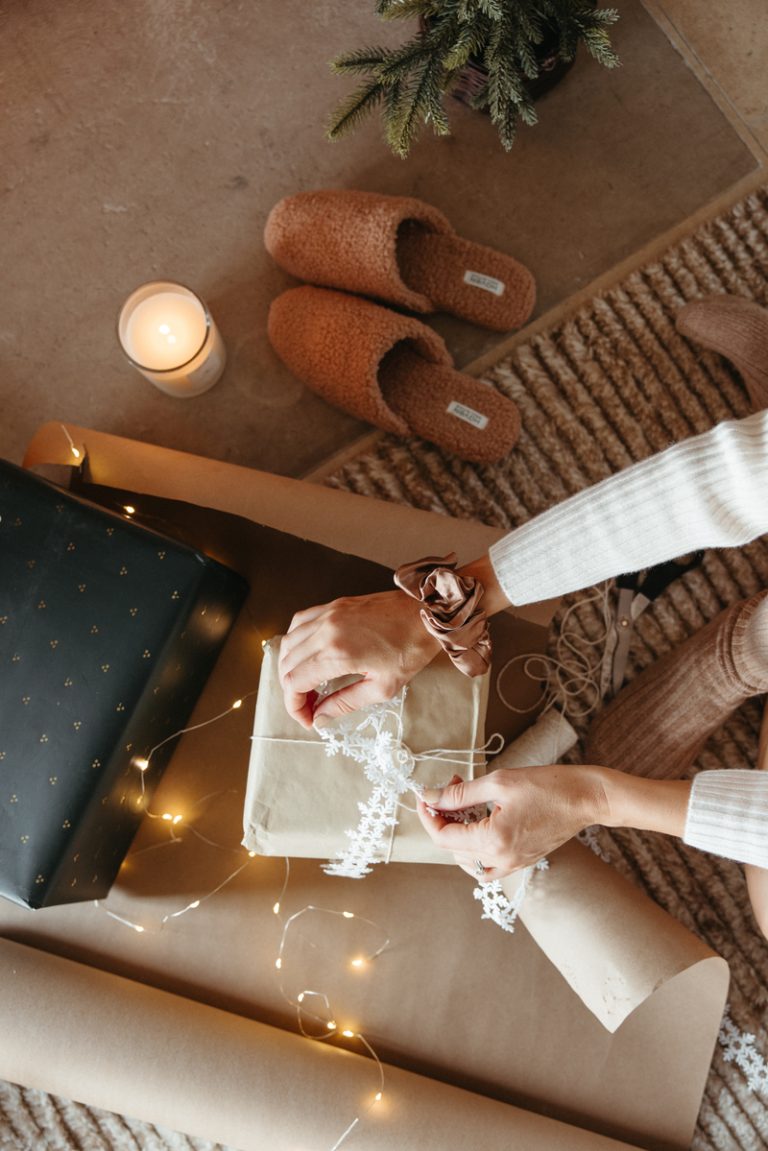 24 Gift Ideas for Teens
Every product is curated with care by our editors. If you buy something through our links, we may earn a small commission at no cost to you.
Who isn't mad for a bit of neon? Your choosy teen will be all aglow for a bright, customized neon hanging sign, or a sweet daisy to liven up their bedroom or bath.
A mood ring with benefits! Gen Z—as well as their Gen X parents—love an Oura ring. This little finger friend will monitor your teen's sleep, activity levels, and temperature trends. They'll love learning about their health from the inside out.
This debit card with a coordinating iPhone app for teens and their parents has been game-changing for me and my oldest. She gets a card of her own, but I still get pinged every time she uses it, so I have an idea of what she's up to—and where.
Cozy feet are always in style, particularly now with sneakers being the signature shoe of dressing up and dressing down. The more pattern and color the better. We love a rainbow pair, a fun OMG duo, as well as these vintage-inspired socks. For the perfect stocking stuffer that won't break the bank, go for a fun and fuzzy checkerboard print.
They'd wear their jammies morning, noon, and night if you allowed it. Make the vision of your child lounged out one you can (cutely) get on board with thanks to a sweet striped set in a multitude of colors. Or go all in on a smiley set of PJ pants with a matchy-matchy hoodie or a cozy pair of pants in winter-approved hues.
Athleisure wear is the driving force of most teen's closets, so cute up their clothing with hoodie/short sets. When athleisure becomes less leisure and more athletic, these pretty prints and cool color blocking outfits will get your teen moving and grooving.
Like a hoverboard for your desk, a nifty floating air plant is the coolest way to encourage some desk time for your 'tween.
Despite all the tech they carry around, teenagers still need actual writing utensils on occasion. Why not dress up the details with a cute carrying case? The Stoney Clover versions come in an array of colors and can be customized.
Embracing self-care can never start too early. Show your teen the beauty and benefits of some good old-fashioned soak time with scents that soothe from teen cult fave, Bath & Body Works. (I bet you can smell the nostalgia already.)
Even cooler temps can't compete with your teen's shorts obsession. Shop the rainbow of athletic shorts from Lululemon or FP Movement for an instant holiday win.
Stepping in style, teens are smitten with the black and white, gender-neutral pair of Nikes. (But the pink are pretty swingin', too.)
For the constantly changing emotions of a teenager. This pack of six uniquely-blended roller ball essential oils can be kept in a teenager's car, backpack, and purse and can be used in times of stress and anxiety, sleeplessness, fear, unsteadiness, and more.
The tweens we surveyed for this list are all about a bum bag this holiday season. We love the Madewell selection that comes in an array of colors, this stylish all-gender selection, a classic Vans check, and a clear option for games and concerts with clear bag policies.
Thought the 90s kick was over? Think again! Attention Blossom fans: your teen loves bucket hats. Here are a couple of other teenager-approved options: this and this.
90s hair—and all its accouterments—are making a comeback and we are here for it. This means scrunchies are also one of the hottest hair accessories in middle and high school. These and these make for fun add-ons for any nifty gift.
Smells like teen spirit, literally. Relive the tunes of your times via your teen's sense of "vintage" style with this Nirvana number, as well as an ever-popular Aviator Nation variety.
That frappuccino life is real. Teens are as obsessed with Starbucks as their parents, so gift them what they actually want… a little sip sip for post-homework accomplishments.
Teeny tiny earbuds are guaranteed to be lost at least once, so why pay top dollar for the pricey variety? Instead, opt for a pair of $39.99 ones from Amazon—your teen will love 'em no matter what.
Got a teenage driver on your hands? Bless you. Show them your groovy side with a pair of classic white fuzzy dice for their rearview. A pop of pink is fun, too.
For a new driver out on the road or for your lovable latchkey kiddo who tends to misplace the house keys, a monogrammed custom-color keychain is the perfect funky-fringed gift.
Who doesn't love a cozy blanket while cuddled up on the couch? Teens will go gaga for this cool print from Faherty, as well as these xoxo and personalized options.
We have it on good authority that this inflatable SUP board is the gift for teens of all ages. The perfect genderless gift that'll make them want to get active ASAP.
Like a mood ring, but for skin. Whichever mood your moody teen is in, there's a mask for that.
The gift every kid never knew they needed. Our dearest yogini Kate Waitzkin swears by this creativity-sparking and peace-within-producing journal for her three boys, (a solid gold endorsement as far as we're concerned). Go the extra mile with Zebra Pens—a teen obsession.