I shared on Instagram the other day that, as much as I love the freedom of summer, there's just something so satisfying about getting back into a simple, healthy routine come fall. And though I wouldn't have traded a summer at the beach for anything, it turns out: 10 weeks of salt, sun, and a low-maintenance routine left my skin looking, shall we say, less than pristine. At the beginning of the summer, I decided to try a little experiment: what would happen if I simplified my skincare routine to just the essentials: cleanser, moisturizer, and SPF? Would it serve as a sort of "skin detox" to leave my skin glowing? Well, my friends, I'm sorry to be the bearer of bad news, but my "experiment" resulted in a summer skin meltdown: random breakouts, dehydration, and hyperpigmentation all at the same time. The verdict? My 37-year-old skin actually loves its multistep routine, and those active ingredients that I invest in during the year actually make a big difference. So, it's time to get back to them. Since I've been back home in Austin, I've reinstated my healthiest skin habits, from topicals to tools to in-office procedures, and thankfully I've got my glow back. If your skin has had its own summer meltdown, or you're just ready to get things back on track for a new season, scroll on for my tried-and-true method for how to reset your skin. Stick to a solid routine for about two weeks, and your face will show the fruits of your labor.
The Daily Skin Reset Routine
I am a big believer in giving each product sufficient time to sink in. After you apply serum, wait at least a minute before adding your spot treatment, then wait another minute before applying moisturizer. Be patient, do your lunges, brush your teeth, etc. while you wait. Allowing your products to penetrate will give you the most bang for your buck. Crucial, since some of these miracle workers are on the pricey side.
MORNING
Cleanse: Versed Gentle Cycle Milky Cleanser is simple but effective. Containing anti-inflammatory oat milk and antioxidant-rich Marula oil, it soothes and nourishes dry and irritated skin, and is the perfect fresh start before my AM routine.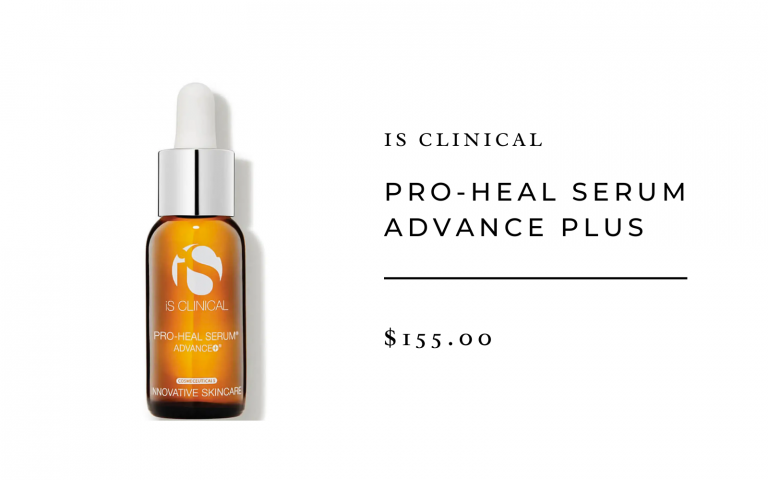 Serum: For day, I use an antioxidant-rich serum to nourish and protect, like IsClinical Pro-Heal Serum Advance. This one has a time-released Vitamin C for maximum antioxidant absorption and protection.
I also like Versed Sunday Morning Antioxidant Oil-Serum, and the price point is so good I slather it all over my neck, too. I usually have a couple serums on hand (one splurge-y, one more affordable) and alternate as needed.
Pigment Correction: Although I religiously applied sunscreen and even lived in hats all summer, I still ended up with some melasma flare-ups and hyperpigmentation. Bummer. My number one line of defense (aside from the chemical peel I get into below) is SkinMedica Lytera 2.0 Pigment Correcting Serum. Powered by niacinamide and tetrapeptide-30, this skin brightening formula prevents the appearance of new spots and supports a healthy skin barrier. Bonus points that it also gives a little moisture, so it preps my skin for the next step…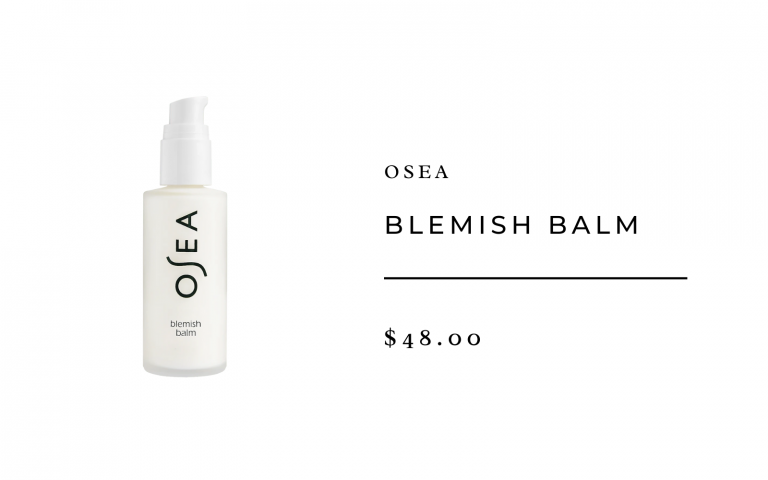 Moisturize: Osea Blemish Balm is my newest addition to the lineup, and I'm obsessed. It's a fast-absorbing moisturizer that also clarifies and minimizes shine. It's perfect for my combination skin that definitely needs the moisture boost, but has a tendency to get greasy by noon.
Protect: My aforementioned melasma has inspired me to double down on SPF. Even though my makeup also contains a sunscreen, I've been doubling up with Neutrogena Invisible Daily Defense Sunscreen Face Mist under makeup, and then as a refresh throughout the day.
Night:
Cleanse: A solid cleanser that removes dirt and makeup without stripping the skin's moisture barrier is a must for me. SkinMedica's Facial Cleanser is a no-frills hardworking option that I've loved for a while, thanks to its foaming gel formula that removed impurities (and keeps acne away.)
Serum: I think of SkinMedica's TNS Essential Serum like a bottled fountain of youth—it's a medical-grade serum with growth factors to improve skin radiance and tone. Yes, it's pricey, so I choose to use it only at night when skin absorption is highest, (ie., I get the biggest bang for my buck.) Like I mentioned above, give it a couple minutes to fully sink in before applying any other products on top of it.
Treat: Use a retinol treatment like SkinMedica Age Defense Retinol Complex .5 to exfoliate and turnover skin cells to reveal smoother, brighter skin. If you've never used retinol, start with every third night, then work up to every-other night or every night, as skin can tolerate. It boosts collagen, and for me, helps prevent clogged pores that lead to breakouts.
Boost: Like a tall glass of water, this concentrated hyaluronic acid booster from Paula's Choice replenishes skin's moisture for plump, smooth skin that suddenly appears to have fewer fine lines. I smooth it all over my face (including under eyes), then immediately follow up with moisturizer so the HA can boost the moisture content that's absorbed.
Moisturize: Currently in rotation is Oak Essentials Ritual Oil—it protects the skin's natural moisture barrier and contains blue tansy oil to fight inflammation. I also happen to love it for day when my skin needs an extra moisture boost—it's the rare oil that sinks fully in and doesn't pill or flake under makeup.
Skincare Tools to Keep in Your Rotation
There are two tools that I try to use as regularly as possible when I'm keeping my skin in tip-top shape:
ZIIP Facial Device: I've tried several different at-home microcurrent devices, and in my opinion, the ZIIP is the gold standard. Regular use kicks up your body's ability to produce lipids, collagen, and elastin. You download the app and sync up with the device for short "exercises" that will tighten and tone skin and aid in lymphatic drainage. I took a long break from my ZIIP over the summer, but now we're back in our every-other-day cycle and it feels so good.
Dermaflash At-Home Dermaplaning Device: I've sung the praises of this device to you guys before, and I'm still very much in love with its ability to loosen up anything clogging my pores and make my skin softer than I ever thought possible, all in one fun little five-minute session. I'm back on the dermaplaning train every Sunday night post-bath, and I swear this ritual is the number one way I keep my skin clear of breakouts.
How to Reset Your Skin with In-Office Procedures
When it comes to resetting my skin, there are a few in-office choices I consider: lasers, microneedling, or chemical peels.
Laser Treatments: There are loads of different options depending on your goals, but my dermatologist, Dr. Elizabeth Geddes-Bruce, turned me onto this laser that's sometimes referred to as "Baby Fraxel" because it helps prevent visible signs of aging without the downtime required of harsher lasers (ie. you won't need to go into hiding afterwards). I usually get it done once or twice a year, and I've noticed clearer, smoother, glowier skin with smaller pores. Here's a comparison of Laser Treatments versus Microneedling, for those who are trying to decide which one to try.
If you're looking for more dramatic results, Dr. Geddes-Bruce says that Fraxel is a great option for many people (with the caveat that you should steer clear if you have melasma, as Fraxel can actually cause it to flare). However, if you're a good candidate, it can truly rejuvenate skin and improve tone, as well as treat wrinkles, age spots, and even acne scars.
Chemical Peels: This season, since I'm fighting discoloration from sun damage, Dr. Geddes-Bruce also recommended the Vitalize chemical peel from Skinmedica. It's a gentle to moderate peel that doesn't require much (if any) downtime, which is good for someone like me who doesn't usually have long stretches of time when I can sit around my house and recover from treatments! It improves overall skin condition, helps with fine lines and texture, and boosts skin clarity and evenness. My skin peeled for about three days, and now I'm one week post-peel and my skin is incredibly smooth, even and bright. It's a great reset that I plan to get every year post-summer for general skin maintenance.