Protective hairstyles are all the rage these days—and with good reason. After experiencing my first set of box braids last summer, honestly, it was hard to come back to my curls. With Covid-19 in full swing, I was out of the house less and less; a new kind of tired was always on the brink; and I desperately wanted to live without my high maintenance, curly hair for a few weeks.
After my hair had been mishandled during a blowout, a friend referred me to my current protective hairstylist. (Side note, it's so hard to find a professional who truly knows the ins and outs of natural hair, especially in Austin where the demand is low but I had a great first experience.) My hairstylist was experienced with protective hairstyles, understood the texture of my hair, and was able to give me the look I explained. I learned so much about the process and found other people in the Austin area, including strangers, asking me where I got my braids done.
Coincidentally, protective hairstyles were trending on Pinterest and I found more and more of my friends posting pictures of their fresh braids. I knew it was time to interview an expert, one of my very best friends and curl whisperer, April Kayganich, so we could gain complete clarity around the fad.
Read on below for Kayganich's answers to our most pressing questions around protective hairstyles.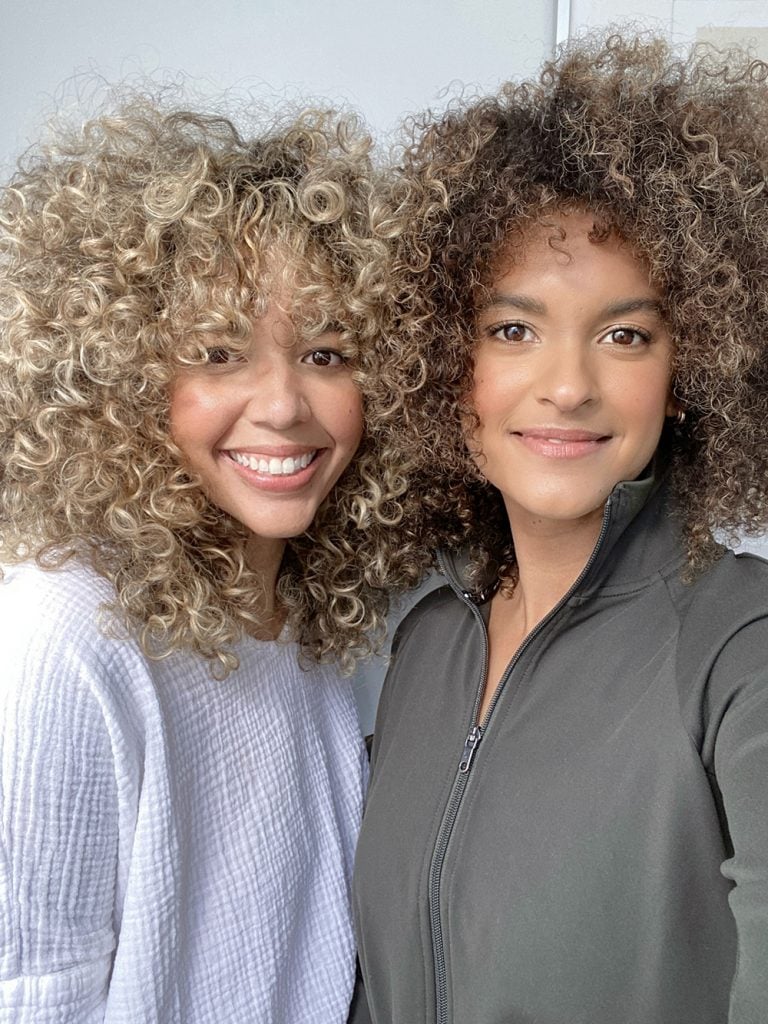 What does it mean to have a protective hairstyle?
When you have a protective hairstyle, it means you are doing something to help prevent any excess damage to your hair. More specifically, you are protecting the mid to ends of the hair which is our oldest and most fragile hair, from any type of heat, environmental damage, or manipulation. Protective hairstyles can incorporate synthetic, human hair, or just your natural hair.
Are protective styles good for my hair?
Like most things, there are pros and cons with protective styles.
Consider protective hairstyles if you:
excessively touch your hair
like to style your hair with heat and need to give your natural curls a break
are transitioning away from chemical damage such as color or relaxers
You can do protective styles at home (just requires patience and practice!) or go to a professional. They are also great if you are trying to break up the monotony of wearing the same style daily.
As a natural hair advocate, one of my biggest concerns with protective styles is that they can keep people from embracing their natural hair. If you become comfortable with seeing yourself a certain way, it can be hard to go back.
Protective styles can also cause damage if they are:
left in too long – I recommend 4-6 weeks max
installed too tightly
worn often – a condition called traction alopecia, significant hair loss due to pulling, can develop
braided into dry hair, causing breakage
2 of 4
What types of protective styles are out there?
There are so many. Protective styles involve your natural hair or additional hair to increase length or thickness.
Some types of protective styles are:
two strand twists
crochet braids
bantu knots
cornrows
box braids
marley twists
senegalese twists
flat twists
halo braids
When wearing a protective hairstyle, can I leave my natural hair alone?
When wearing a protective style, it is still important to make sure you are maintaining your scalp health. Keep it clean! Most people who wear their hair naturally only cleanse their hair once every 7-10 days. This should be the same while wearing a protective style.
There are a few ways to take care of your scalp. If you are nervous about getting your protective style wet, then you can just use a dry shampoo like Innersense Organic Beauty's Refresh. Most dry shampoos out there are aerosols and are marketed to people with finer strands with little to no curl. Essentially, they are using it solely for absorbing oil. Innersense's unique formula enables your scalp to feel refreshed and is made to benefit all types of hair. Innersense is my favorite but if you have a hard time finding it, I also recommend Shea Moisture's Jojoba Oil and Ucuuba Butter No-Rinse foam cleanser.
If your protective style is in the form of any type of box braids or twists, I recommend getting in the shower and cleansing your scalp. You can do this gently, using products with micellar technology such as Kevin Murphy's Scalp.Spa.Wash because it will gently clean without stripping any of your natural oils. You will want to apply the wash after emulsifying in your hands and using your fingertips to touch all points where your natural hair and scalp are exposed. Gently massage until you have reached all of the places you applied product. Rinse your hair strategically, working in sections. I recommend grabbing and holding up your braids/twists while you are rinsing so the cleanser doesn't settle into the hair.
Once you are done, you can step out of the shower, gently squeeze any excess water out of your braids/twists and wrap your hair up in an old t-shirt or microfiber for 20 minutes to an hour. Let your hair down so that it can air dry for the remainder of the day.
What is the best way to maintain a protective hairstyle? What upkeep is required?
The best way to maintain a protective style is to prep your hair before installment and protect your hair while the braids/twists are in. I always tell my clients to make sure they cleanse their hair and do a deep treatment prior that has an equal balance of moisture and protein. This will provide your hair with the necessary elements to prevent any excess breakage from the manipulation of your natural hair, or the weight from any hair that is being fed in.
Some people opt to straighten their hair before getting braids/twists, but I prefer natural hair since straightening with heat is just extra stress to the hair.
Every night, I recommend smoothing jojoba oil or pure argan oil, like Moroccan Oil Original Treatment, all over your style before wrapping your hair in a silk scarf or a satin bonnet. This will help to keep any frizz or fuzz away. Make sure your scarf is a square shape that is at least 3′ by 3′.
Once you remove your style, I advise following up with an Olaplex #3 treatment before shampooing and conditioning to strengthen disulfide bonds in the hair. These bonds are our strongest bonds in our hair and are responsible for the integrity of the hair.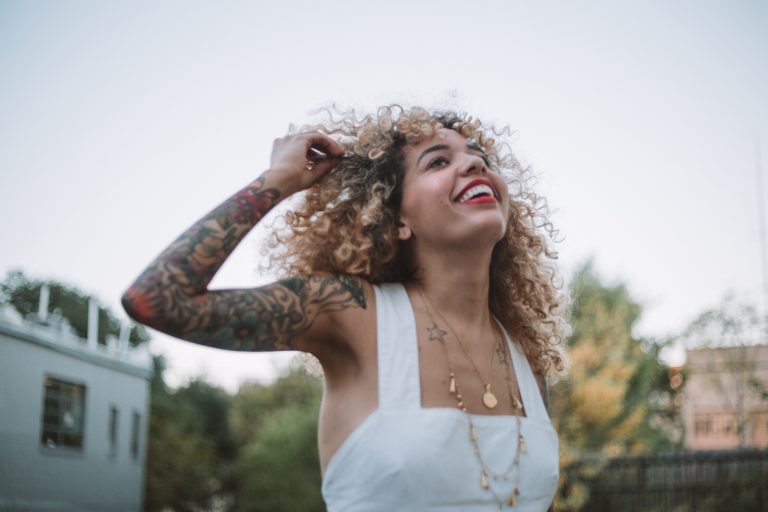 April's Top 7 Protective Styling Tips:
I can't say it enough: keep your scalp clean!
Ask your stylist to leave out any baby hairs so you can maintain your edges. Braids or twists shouldn't be so tight as to where you are itching or have extreme pain. This could mean there is damage to the follicles or you may have breakage post removal.
Prep your hair prior! This is so important. Make sure to cleanse and deep condition with protein and moisture.
If you're using hair other than your own, ask your stylist to cleans the hair beforehand! Synthetic hair oftentimes contains chemicals, like flame retardants. Those agents remove luster which can cause an allergic reaction or even endocrine disruptors. Invest in good quality hair or make sure the hair is properly treated.
Don't keep your style in for longer than 4-6 weeks! Four is a perfect time frame so you can let your hair take a break.
Try to do styles that work great for your hair texture. Just because your curls may be tight and coily doesn't mean they can handle a long length or thick protective style.
Ask your stylist to create sections that will help your natural texture thrive rather than suffer from breakage.
Loved this post? Pin this graphic to come back to it later.